4H & Pet Home Miniature Mares - Value Priced at $1,000.00 or less

Applecreeks Touch Of Texas

(Sage)

AMHA/AMHR 2021 Black Mare w/Blaze & Blue Eye

++ SHETLAND BLEND MARE + WORLD CHAMPION PEDIGREE ++

Tibbs Classic Tango Touch (33") x Applecreeks Burtons Glitz N Ritz (31.5")

Foaled 4/07/2021

This flashy young mare has a pedigree loaded with greatness!

"Sage" is sired by World Champion producer, TIBBS CLASSIC TANGO TOUCH who is by TRIPLE REGISTED sensation, RHAPSODYS LATIN TANGO.

Sage's dam, APPLECREEKS BURTONS GLITZ N RITZ, is an AMHA World Champion as well as an AMHR National Reserve Champion.

"Glitz N Ritz" is sired by AMHA World GRAND CHAMPION, LM Idols Hawks Burton - a direct son of the epic FIRST KNIGHTS BILLY IDOL.

She crosses back to Billy Idol again on her dam's side through her grandsire, Poco De Oro Regalos Ritzy N Red.

You'll also notice 2x World Champion Get-of-Sire champion, CHAMPION FARMS NIGHTHAWK 2X in her lineage.

Sage's photos were taken straight out to the field with no fitting, conditioning or horse show diet. Imagine what she'll look like after a few months of training!

Sage is currently 32" and is projected to mature around, or slightly over 34" tall.

She should make a striking show mare and a valued future broodmare.

PRICE REDUCED 9/22/2022

MOTIVATED SELLER!

PRICED TO SELL FAST AT $1,000.00

Elizabeth Ellis

APPLECREEK FARMS

(713) 927-3077

www.applecreekfarmstx.com

efuselier@icloud.com

Located in Bedias, Texas (just outside College Station)

(012023X) Ad updated 9/22/2022

SIRE: (BELOW) WORLD CHAMPION PRODUCER

DAM: (BELOW) WORLD CHAMPION
Wa-Full Wally's Native Dancer

(Nadine)

ASPC/AMHR 2011 37" Black Mare

LOVES ATTENTION AND TREATS - LOOKING FOR SOMEONE TO SPOIL HER SILLY!

Wall Street Navigator's First Shot x Wa-Full KId's Sweet Pea

Foaled 4/14/2011

This flashy mare has a nice personality to go along with her good looks!

She is looking for a pet/companion of youth home since we have not been able to get her in foal in quite a few years.

She's an excellent size to be considered as a performance prospect.

Nadine loves attention & treats.

PLEASE INQUIRE IF YOU WANT TO KNOW MORE ABOUT NADINE!

$1,000.00

APPROVED HOME ONLY!

Linda Kint

EAGLES NEST HORSE CORRAL

(717) 953-4636

www.eaglesnesthorsecorral.com

lkeagles5@gmail.com

Located in Mifflintown, Pennsylvania

(122022NX) Ad updated 6/9/2022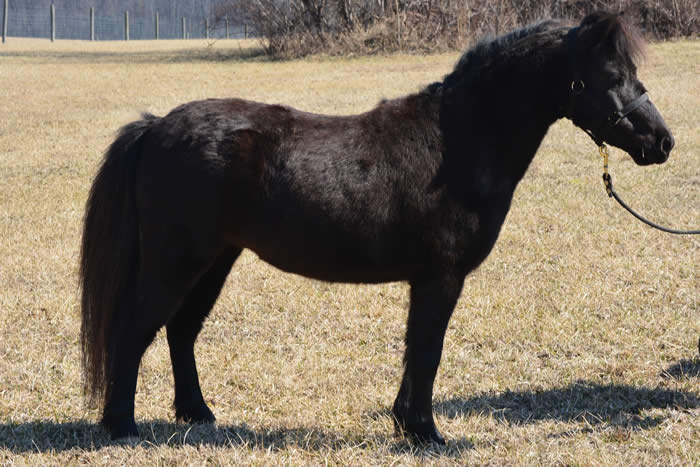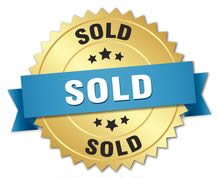 Silver Meadows Jets Midnight Madness
AMHR Registered 2007 36" Black Broodmare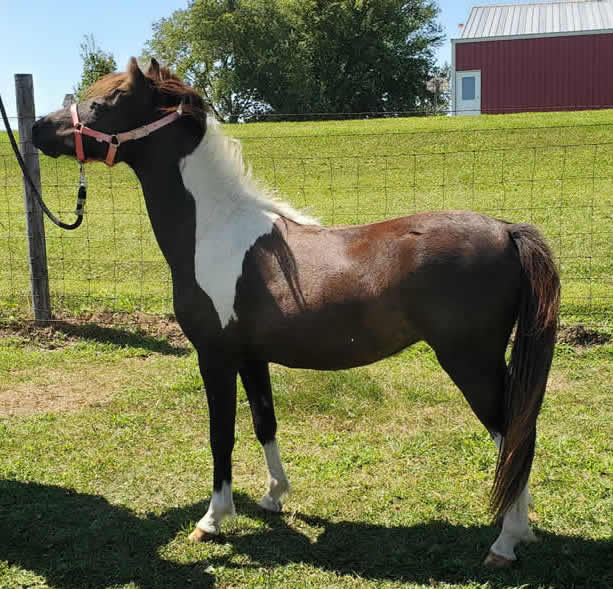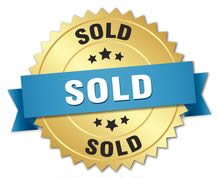 B Meyer's Darque Eclipse
AMHR Registered 2019 34" Black Pinto Mare
MEYER MINIATURES
Mindy Meyer
mmeyer4752@live.com
(563) 880-4752
Located in Colesburg, Iowa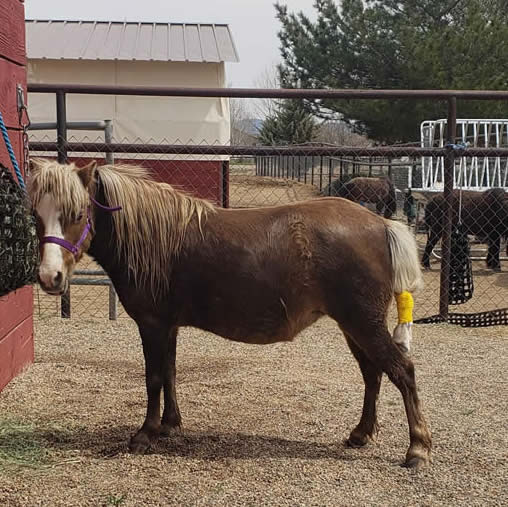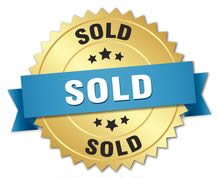 S Bar P's Little Miss
AMHR Registered 2012 33" Silver Bay w/Blaze Proven Broodmare
OPEN FOR 2021 - LWO+ LETHAL WHITE OVERO POSITIVE -
The Miniatures on this page are looking for good homes. Prices are very affordable - and suitable for great 4H homes or a pet home situation - some may even be free to approved homes with references!
Limited in budget, but not limited in the amount of LOVE you can give? Check out the horses in this album - priced at $1,000.00 or less. Many of the sellers will donate a part of the proceeds of the sale to a Mini Horse Rescue of their choice. Horses are available to loving, forever homes - ideal for 4Hers, companion horses or someone just looking for a wonderful "pet" mini.
Be sure to check out our "Page Sponsors" links! Northeast Miniature Horse Club and Rescue is Dedicated to the Enjoyment, Appreciation and Humane Treatment of all Miniature Horses - They often have Minis in need of foster or permanent homes.
Please check back often!
SOLD FROM THIS PAGE
Silver Meadows Jets Midnight Madness (April 2021)
S Bar Ps Little Miss (January 2021)
Eagles Mest Legends Private Luna (December 2020)
RHA Private Mariposa (November 2020)
B Meyers Darque Eclipse (November 2020)
GRF Royal Star Designer Starlight (April 2020)
Little Kings Buck N Run (April 2020)
Little Kings FairyTale (April 2020)
Little Kings Mailbu Buckeroo (April 2020)
RHA Sweet Devil (November 2019)
Vanity Groves White Satin N Lace (October 2019)
Day Dreaming (July 2019)
RHA Orions Captivating Ace (August 2018)
Libertys Sugar Cat (August 2018)
LVL This Girl Is On Fire (June 2017)
Alvadars Just Enuf Banner (January 2016)
SRF Golden Echo (January 2016)
Brookhavens Soul Sister (October 2015)
COH Tiny Twinkle (September 2015)
Mini Ponderosas Marvelous Mulan (August 2015)
Coolest Hawks Ballerina (July 2015)
Amazing Grace Dreamin On A Star (May 2015)
RFM Buckeroo Sashay Fame (April 2015)
LMR Skippa Snows Amazing Grace (April 2015)
RFM Undisputed Simply Irresistible (March 2015)
LR Seminoles Queen Surprise (February 2015)
Heritage Rulers Masquerade (February 2015)
LR Seminoles Sweet Shot (February 2015)
Mirabella (January 2015)
Porsche (November 2014)
LK Eaglesnest Impressive Clara (October 2014)
TOFs Mischiefs Sangria (August 2014)
Triple K Boogies BTU Baby Doll (August 2014)
Bodie & Glory (July 2014)
Amazing Grace Blazin Ashes (July 2014)
TOF Mischiefs Victorious Legend (July 2014)
TOF Call Me Rocket's Legend (June 2014)
SRF Love Appeal (May 2014) Congrats to Sarah Theiss of Ohio!
Olive Branchs DancinOnCloudNine
"Cowgirl" (February 2014)
Queen Of Hearts (December 2013)
Gifted (November 2013)
Daisy (September 2013)
OTM Snapshot (July 2013)
Hytide Burnin Love (April 2013)
Little Kings Dream Jewel (January 2013)
Missy (January 2013)
Lil (September 2012)