Miniature Horse Related Gift Items for Sale
Would YOU like to list YOUR items on our Mini Horse Products pages? The cost is $25.00 per item (even if you have multiple sizes/colors of that same product) Your item will be posted on this website and on our fan page on Facebook, reaching almost 70,000 fans!
(Large Equipment listings such as trailers or real estate are $45.00 EACH)
Anything Mini-horse related - as long as it is clean and in safe working order is eligible.
Check your tack room and make a little extra CASH for show season!
Looking for the Perfect Gift?
For an extra personal touch, check out our horse themed jewelry that make it easy to look stylish and beautiful while showing your mini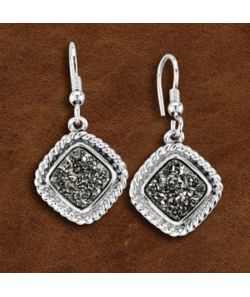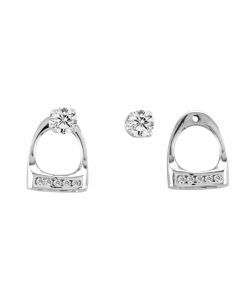 Personalized Leather Bracelet With ID Plate by The Engraver
This beautifully crafted leather bracelet includes an ornamental plate that you can personalize with one line of text. The bracelet is one-size-fits-most, with five holes for an adjustable fit and a solid brass buckle, plus a satin brass plate lacquered for protection. Makes a wonderful keepsake or gift!
Note:
Black Leather option available with Solid Nickel buckle and Satin Nickel plate only.
Features:
Leather bracelet includes plate to be personalized

One size fits most

Made in the USA
Item Specifications:
Dimensions:
Width of leather: ½"
Overall length of leather only: approx. 9¾"
Overall length of bracelet including buckle: approx. 10¼"
Personalized plate size: 3/8"W x 2½"L
Care & Feeding of Your Personalized Leather Bracelet With ID Plate
Courtesy of the Engraver
Like all lacquered metals, brass (and nickel) must be maintained to continue looking like new. Just like your car, the lacquer will discolor and corrode if you don't wash and wax it. Since brass is such a soft metal, it can start to deteriorate very quickly depending upon where you are, sometimes within forty-eight hours. Maintaining your nameplates, however, is relatively simple.
First and foremost, keep all corrosives off your nameplates. Corrosives include, but are not limited to: sweat, saliva, salt, insecticides, soap, dirt, and all the interesting chemicals people insist on putting on leather equipment. And never, ever use an abrasive cleaner or polish on a lacquered brass surface. These include household cleaners like Comet and metal polishes like Brasso.
Here's something that some people don't want you to hear – there are only three things you need to maintain any type of leather: glycerine saddle soap, oil, and wax. That's all you need, and all that should be used. Wood cleaners, multi-purpose cleaners and solvents should never be used on leather.
"Proper" care of leather would be to clean it with saddle soap after every use, oil it once a week, and polish it several times a year. We all do that, don't we? At the very least, you should clean your leather when it gets dirty and oil it a few times each year. Polishing leather seems to be reserved only for riding boots and fine harnesses these days. No matter what you do, however, you can't leave any of these materials on your nameplates – they will corrode and discolor the lacquer. We can tell you what type of cleaner you've been using just by what color the lacquer has turned.
So, after you have cleaned and conditioned your leather, and wiped residue off your plates, what do you do? You wipe off your brass plates with either dish soap and car wash, then you wax it. Use non-abrasive automotive wax, the same type you use on your car. It doesn't matter what type you use, but the better wax you get, the better it works. You can also use a neutral leather shoe polish. Apply it every time you clean your leather, or at least four times a year.
Most of all keep your plates dry. Nothing will destroy a lacquered brass finish like any type of liquid left standing on the surface, including water.
When you receive your nameplates, they are not waxed. That should be one of the first things you do. Just as with your car, if you live in an area where there is high salt or pollution content in the air, you will have to clean and wax your plates more often.
A little time and effort will keep your nameplates looking new for a long time.
Looking for the Perfect Gift?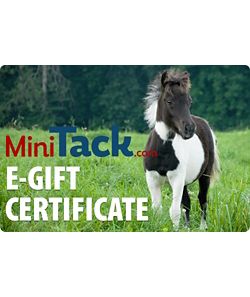 MiniTack.com Gift Certificates make the perfect gift!
You choose the denomination of the gift certificate, from $5 to $500. The recipient can apply their certificate to anything from our huge selection of products. Gift certificates can be applied toward the entire purchase, including tax and shipping. They can be used toward future purchases online, over the phone or via mail, and they do not have an expiration date!
Your e-certificate will be delivered to the email you specify in the "To" email address. Gift certificates are emailed the following weekday, Monday through Friday, from the date we receive your order. Gift certificate orders received on Saturday or Sunday will be emailed on the following Monday (Tuesday, if Monday is a holiday).
Click on e-gift certificate for link & ordering info