Miniature Horse Stallions For Sale Age 3 & Over

Lil Achers Valentino

(Valentino)

AMHA/AMHR 2019 32" Palomino Overo Pinto Stallion

Olive Branch Barons Heir Apparent    x    Perfectas Paisley Blue

Foaled 5/22/2019


Balanced and correct in a beautiful GOLDEN package!

Valentino is an upheaded stallion with a bright and cheery attitude.

He is fully dropped and ready for his own herd of mares.

Valentino has a CHAMPION pedigree worth repeating.

His sire, "Heir Apparent" is an AMHR Hall of Fame (HOF) and unanimous 2018 AMHR National Champion 28" & Under Senior Stallion.

Of course his new owners could choose to geld Valentino and have the most fantastic all-around prospect!

At 32" tall, this golden guy is the ideal height.

No doubt this bold and inquisitive young stallion has all the prerequisites to hold his own in the show arena then make his mark as a breeding stallion!

$2,800.00

Michelle Ryder

LIL ACHE'RS MINIATURES

equanoxminis@hotmail.com

(604) 855-0141

Located in Lindell Beach, BC on the BC/WA border, 45 minutes from Sumas Washington

(021022X) Ad updated 12/31/2021
Alliance Bucking and Kicking HOF


2007 AMHA/AMHR 32.5" Buckskin Pinto Stallion

WORLD & NATIONAL CHAMPION DRIVING HORSE
McCarthys Hershey Swirl

(Hershey)

AMHA/AMHR 2006 Black Pinto PROVEN Stallion

AMHA 176629 AMHR 270489A

75% Shetland Bloodlines


AMHR NATIONAL CHAMPION STALLION & AREA I GRAND CHAMPION STALLION


McCarthys Kryptonite x McCarthys Kiss Of Hershey

Foaled 4/25/2006


Do the names in his pedigree sound familiar?


They probably do because Swirl stands in impressive company!


Swirl was successfully shown, winning AMHR National Champion in 2006 as a weanling --


- competing in a class of 40 stallions to win that coveted title.


He came back the following year to reclaim the National Champion title in the Yearling Stallions class.


Swirl swept the AMHR National Area I Show in 2009 -

- winning Champion Senior Stallion 32"-34", Champion Overall Senior Stallion, Under, then going on to win OVERALL GRAND CHAMPION Stallion.


The TRUE test of greatness for any stallion is his success as a sire, and Swirl progeny are winning around the world.


Pictured on our website are a few of his awarded offspring.

The Shetland influence is quite apparent.


Swirl pasture breeds and is a perfect gentleman


Top & bottom photos at right are Swirl, unclipped and in pasture condition -

- a true handsome pinto.

Hershey's owners are committed to downsizing their breeding program.

They are offering this top stallion for sale so that another farm can utilize his perfect pedigree.

$3,500.00 CANADIAN

(042022X) Ad updated 10/27/2021

VISTA VALLEYACRES

Joan Cunningham

(250) 309-9291

www.vistavalleyminiatures.com

vistavalleyminis@shaw.ca

Located in Vernon, BC, Canada
Bondes Bouncin B Red Hot N Risky
(Risky)


AMHA/AMHR 30" 2011 Sorrel Pinto Therapy Stallion


WELL SKILLED IN THERAPY WORK


Buck On Iceys Red Hot Sox x Ramakers My Fair Lady


Foaled 5/15/2011


It's not often that you find a STALLION that is so well suited for THERAPY work!


Risky is a PROVEN stallion yet he is as steady and trustworthy as any gelding out there.


Risky is loving and gentle and seems to understand that his purpose in life is to bring happiness to those he visits.


This flashy little guy is always ready for a new adventure.


This sweet little stallion brings JOY wherever he goes.


He's kind and respectful and lights up any room with his bright spirit and willing attitude.


Risky has been exposed to busy streets, libraries, nursing homes, elevators, stairs, wheelchairs and other medical equipment.


He's well on his way to becoming a tried and true therapy horse or animal assisted therapy horse.


Hard to believe he's a STALLION!


Imagine producing little foals JUST like Risky -


- and starting your own therapy horse breeding program.


Risky has lots of famous horses in his lineage including:


FLYING W FARMS LITTLE WARDANCE
LAZY NS BOOGERMAN
ROWDY
LITTLE KINGS BUCK ON BROADWAY
BOONES LITTLE BUCKEROO
ROAN RANGER
GOLD MELODY BOY

VIDOES AND MORE PHOTOS AVAILABLE ON REQUEST!




WANT TO READ MORE?

VISIT RISKY'S OWNER'S WEBSITE FOR MORE INFO AND STORIES ABOUT RISKY & FRIENDS

(LINK AT RIGHT)


$6,000.00

APPROVED HOME ONLY

SPECIAL CONSIDERATION TO THE PERFECT HOME!

CONTACT OWNER ABOUT A POSSIBLE PACKAGE DEAL WITH ANOTHER SWEET THERAPY MARE IN TRAINING THAT CAN BE SOLD WITH RISKY!


Craig Matheny
LOVE ON A ROPE LLC
(740) 591-5316
zipposcoy@gmail.com


Located in Athens, Ohio


(050122X) Ad updated 11/13/2022

Jones Impressive Music Man

AMHA/AMHR 2014 Buckskin Overo 32.25" Pinto Stallion

PROVEN PRODUCER OF BUCKSKIN BEAUTIES!!
Rhapsody's Ready To Reign

(Cowboy)

ASPC/AMHRRegistered ARENOSA BRED 2006 37" Buckskin PROVEN Stallion

INCREDIBLE OPPORTUNITY TO OWN A CONGRESS CHAMPION

FULL SIBLING TO RHAPSODY'S REIGN MAN

Rudolph's Golden Commanche x Rhapsody's Rhythum And Razz

Foaled 5/21/2006

"Cowboy" is a one of a kind ROCK "E" bred stallion that has produced an AMHR Reserve National Champion.

He is a lovely mover and could make a competitive driving horse.

If you are looking to add beautiful GOLDEN foals that can bring home the blue ribbons - this stallion needs to be in your barn!

He is a sweet boy that hand or pasture breeds.

He's a QUALITY stallion with an excellent temperament.

With limited foals on the ground, Cowboy has produced an AMHR Reserve National Champion as well as numerous AMHR National Top Fives and Top Tens

(a few of his offspring pictured at right)

COWBOY WOULD BE AN ASSET TO ANY SERIOUS SHETLAND/AMHR BREEDING PROGRAM.

ARABIAN ECHO ALSO HAS SOME BROODMARES FOR SALE INCLUDING:

ROCK "E" BRED MARES

HERSHEY BAR DAUGHTER

ROCK "E" PILOT LIGHT DAUGHTER

MARDIS GRAS DAUGHTER

GOLDEN COMMANCHE DAUGHTER

CAN BE PACKAGED WITH COWBOY.

OFFERED FOR SALE AT $6,000.00

APPROVED HOME ONLY

Arabian Echo Miniatures is dedicated to bringing the exquisite confirmation, passion, and movement of the Arabian to the miniature horse. Our goal is to produce horses that look, move, and act like their full sized Arabian counterparts.

Our horse are bred for Athletic ability and excel in both Halter and driving. We offer miniature horses that will be both long time loving companions and win for you in the show ring.

To do this we have chosen outstanding horses that represent some of the top bloodlines in the Miniature Horse industry. These bloodlines include: Showdeo Kid, Rock E, The Seth Thomas Collection, and the lovely Arabian type Arenosa horses. Most of our horses are either double or triple registered AMHA AMHR or ASPC. Take a look around, we think you'll be impressed!

Arabian Echo Miniatures LLC

Lynn Bateman

Scottsdale, AZ

Ph. 480-563-3114

lynnbatemanusa@gmail.com

Located in Scottsdale, Arizona

(020122X) Ad updated 8/26/2021

PICTURED BELOW ARE SOME WINNING OFFSPRING OF "COWBOY"
Rivenburgh Jess Midnight Storm

(Thunder)

ASPC/AMHR 2015 TOP BRED 38" Black Shetland Stallion

BROKE TO DRIVE & READY TO BE FINISHED YOUR WAY!

McCarthys Jesse James Of Rivenburgh x Springer Farms Midnight Storm

Foaled 5/15/2015

Are you are searching for a FUN and FIERY show and performance partner?
Have you been on the hunt for a future herd sire, hoping to bring your breeding program to the next level?
Have you dreamt of owning a DIRECT son of the epic JESSE JAMES?
Are you a fan of the BLACK STALLION?

Consider adding THUNDER to your herd!

This upright and correct young stallion is full of action and energy.

He's bold and bright with movement that will WOW the crowds.

Thunder was shown successfully at halter as a 3 year old.

He is green broke to drive and WOWZERS - he's going to make his new owners an EXTREME driving horse!

Thunder is a FULL sibling to many amazing show horses.

This beautiful boy is a goldmine of TALENT and PEDIGREE.

Contact his owner and let's make him yours today!

OFFERED AT $2,500.00

SPECIAL SUMMER PRICE!

THIS IS AN A-M-A-Z-I-N-G DEAL FOR A PRESTIGIOUSLY BRED YOUNG STALLION!

Karen Miller

MINI MAKER FARM

www.minimakerfarm.com

minimakerfarm@gmail.com

(518) 879-1215

 

Located in Wilton, New York

 

(122021X) Ad updated 8/23/2021
Rayvik Jocos Trump It Up

(Trump)

ASPC/AMHR/AMHA Triple Registered 34+" Bay Pinto Stallion

D&S Jocomotion x D&S Clean As A Penny

Foaled 5/01/2017

TRIPLE REGISTERED PINTO STALLION FOR YOUR CONSIDERATION!

This brilliant young stallion has an enviable pedigree.

He is a son of D&S Jocomotion -

- AMHA World GRAND Champion Stallion and AMHR National GRAND Champion as well.

Jocomotion is a direct son of D&S JoCos Lil Admiral (owned and loved by Painted H Ranch in Chino Hills, California) who is the sire to World SUPREME Champion D&S TG Ima Country Boy.

Trump measures about 34.5" and sells with all three sets of registration papers.

Only for sale as owner is now breeding ASPC Modern Shetlands.

Trump is balanced and correct with a smooth body and beautiful, Shetland refinement.

He has not been shown as he was purchased as a breeding stallion prospect before his owner began to focus on Modern Shetlands.

PRICED WELL BELOW MARKET VALUE

$$3,000.00

Trump's sire, Jocomotion

Modern Good As Gold

(Goody)

ASPC Shetland 2017 38" Silver Bay Stallion

SHETLAND PEDIGREE DELUXE - DOUBLE "HERSHEY BAR" BRED!

B&L's Diamond's Golden Image x Modern Hersheys Bliss

Foaled 4/02/2017

Goody is ready to take your Shetland breeding program to the next level

He is DOUBLE BRED B&L's Bar-G's Rock E. Hershey Bar.

His dam (pictured bottom at right) is a DIRECT Hershey daughter and his sire, Golden Image, is a Hershey grandson.

This double dose of Hershey has added extreme Shetland refinement & type.

Goody is bright and confident - he's ALL boy.

He has not had extensive handling but is tractable and respectful once he is caught.

Goody was purchased as a breeding stallion prospect before his owner changed direction to focus on Modern Shetlands.

PRICED AT $3,500.00

LET'S TALK!

Susan Brooks

RIVERDANCE MINIATURES

sbrooks@pclink.com

www.riverdanceminiatures.com

(386) 688-2261

Located in Lake City, Florida

(111021X) Ad updated 8/26/2021

Goody's dam - a Hershey Bar daughter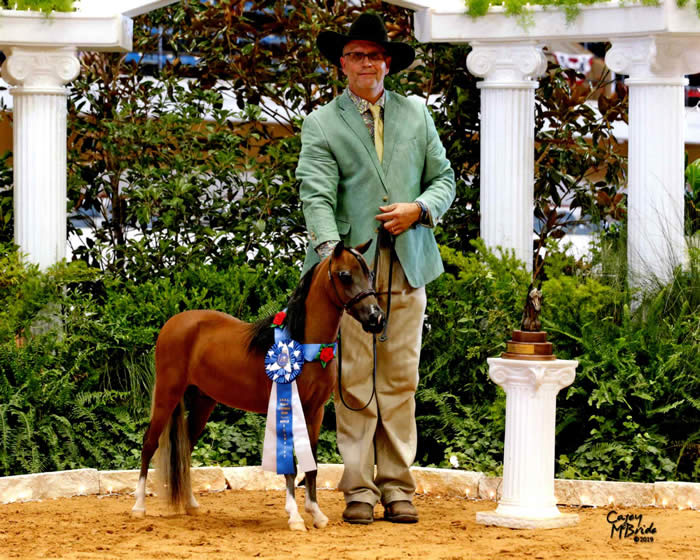 World Of Miniatures CJs Prince
AMHA/AMHR 2018 Bay Pinto Stallion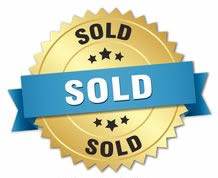 World Of Miniatures Calvino Calisto

AMHA/AMHR 2013 32" Sorrel Pinto Stallion

WORLD CHAMPION - 2X RES WORLD CHAMPION STALLION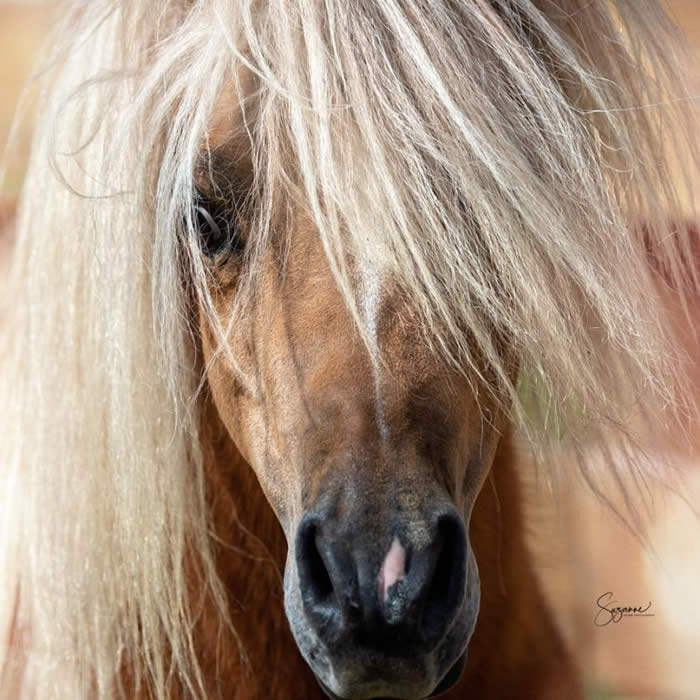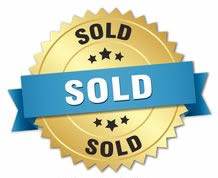 Nirvana Aventus NMotion
AMHA/AMHR Registered 2015 33.25" Sorrel SHOW Stallion
DIRECT SON OF FIRST KNIGHTS BREAKIN ALL THE RULES

CONTACT MARKS INSURANCE AGENCY FOR ALL YOUR EQUINE INSURANCE NEEDS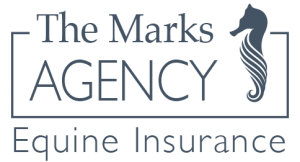 The Marks Agency, Inc
Founded and focused from the customer's point of view of Equine Insurance needs.
Providing you with direct communication to a licensed insurance producer with continued customer support from application to renewals. We educate and provide proper tools for our clients to be prepared for the unexpected.
Providing Insurance while building relationships for #1 customer service!
The Marks Agency, Inc. founded by life long equine enthusiast Chandler M. Marks, is backed by the worlds leading providers for Equine Insurance needs – GREAT AMERICAN, with history dating back to 1872.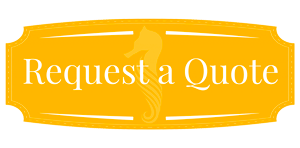 Stallions 3 & Over Sold:

Alliance Bucking And Kicking (December 2021)

Jones Impressive Music Man (November 2021)

RFM Inikis Thunder Cloud (November 2021)

Nirvana Aventus NMotion (August 2021)

Seabloom Spot Of Luck (May 2021)

World Of Minaitures CJs Prince (May 2021)

World Of Minatures Calvino Calisto (May 2021)

KSB Thunder Strikes Indiana (April 2021)

Allliance Boleros Bellagio (November 2020) Headed to Texas

B Meyer Charl "E"s Painted Kid (October 2020) Sold to Iowa

SMHC's Bo Dacious (October 2020)

Covergirl Rock Pearl Jam (October 2020)

Coci's Lookin' Boss (September 2020)

LM Hawks Captain Hook (September 2020) Headed to KY

Castle Rocks Torrantes (August 2020 - headed to OK)

Woodland Acres Kings Majestic (June 2020)

JSW Redis Tiny Terrific (June 2020)

RKM Talents In The Spotlight (April 2020)

Oak Bay Extreme Possibility (February 2020 - Congratulations to Lisa Scholer-Brostad)

Tricettas Richies LaBomba (February 2020)

Alliance Boleros Bellagio (January 2020)

Mini Ridge Paso Doble (January 2020)

At Last Sugar E Icon (December 2019)

Ten Ls Legacys Regal Affair (November 2019)

Jones Impressive Music Man (November 2019)

JHK Aloha Designed By Candyman (September 2019)

Double Diamonds Sweet Revenge (September 2019)

Junior Bear Salsa Sass (August 2019)

Junior Bear A Million To One Gamble (July 2019)

Wingates Sinister Silhouette (May 2019)

Sundance LB Monte Carlo SE (May 2019)

Winning Streaks Epic Magic (April 2019)

Covergirl The CountryBoy Bachelor (March 2019) Congrats to KZT's Miniature Horses

CMC On Eagles Wings (December 2018)

Wingates Mi Amir (November 2018)

Nostalgias Dirty Money (November 2018)

Alliance Redis High Roller (September 2018)

Lucky Four ShadowBuck Johnny Angel (September 2018)

Birch Tree Farms Knock Out Champ (August 2018)

First Knight In The Moment (July 2018)

Alora Farms Super Nova (June 2018)

Lonn Mars Eyes Of Texas (May 2018)

Hopkins Image On Fire (April 2018)

LM Hawks Mandolay Bey (March 2018)

WF Cutty Private Dancer (February 2018)

Ten Ls Sunny Side Winsom Buff (February 2018)

Lucky Four Rebel Supreme Noble Cause (Jan 2018)

Triple K Jokers Ima Star (December 2017)

RHA Redis Loaded Dice (December 2017)

Otts Champagne Sparkle (November 2017u)

Indian Peaks Prime Time Pick (November 2017)

Ten Ls Illusion In The Buff (July 2017)

LM Idols Reaux Hawk (June 2017)

Aloha Acres Top Associate (May 2017)

Lucky Four After Dark Grand Prix (May 2017)

Sunny Side Rebelsupreme Extremedreme (May 2017)

Lucky Four Rebelsupreme Top Billing (March 2017)

Fallen Ash Eagles Dark N Dynamic (February 2017)

Aloha Acres Silent Full Moon Rising (January 2017)

Covergirls Rock Sache (January 2017)

Menagerie's Legacy's There'll Be Talk (December 2016)

Lucky Four Dominos Thunderation (November 2016)

Alliance Excalibur (October 2016)

Zephyr Woods Tido (October 2016)

Wingates Dare Mi (September 2016)

R Bar S Dun Dollar (August 2016)

Stars Get Loud (July 2016)

Little Kings Bagheera Buckeroo (July 2016)

StarFire Rhythms Black Thunder (June 2016)

Riverdance Desperado (June 2016)

Wingates Electrify Mi (May 2016)

Manipulators Buckingham (May 2016)

Riverdances Ruler Of My Heart (May 2016)

Covergirls Sinatra Ize Me (May 2016)

Riverdance Majority Of One

Conders Majority Rules

Jones Idols Real E Blue (February 2016)

Cool Ridge Finally Breakin Out (April 2016)

Conders Exceptional By Design (April 2016) Congratulations to Gail Lord!

SVM Mister Chromatic (April 2016)

DVM Rebs Seymour Blues (March 2016)

Lucky Four Buckdeluxe Bodacious Bey (January 2016) - going to Kansas

Hyde Away Farms Dandys Little Tigger (January 2016)

Double Destinys Buckeroo Too (December 2015)

White Tails BLTS One Gallant Rush (November 2015)

Vermilyea Farms Candymans Superhero (November 2015)

McCarthys Hersheys Swirl (October 2015)

Black Mountains Boy Wonder (September 2015)

Obsessive Dream WCF (September 2015)

Southridge Double Jeopardy (August 2015)

Black Mountain Majestic Kingston (July 2015)

FR LM Idols Troubadour Hawk (July 2015)

Mountain Meadows Priority One (July 2015)

Buckeye WCF In Your Wildest Dreams (June 2015)

Reflections Beyond Stardom (May 2015)

Cross Country Ericas Hearts Afire (March 2015)

Riverdances Play It Again Sam (February 2015)

Covergirls Harlequin Romance By Ace (December 2014) Heading overseas

Fallen Ash Eagles Dark N Dynamic (December 2014)

Realitys Full Of Presence (October 2014)

Ravenwood Aristocrat Ohh Behave (October 2014)

Fallen Ash Scouts Majesty (September 2014)

Fairwinds Aztecs Promise Me Grand (September 2014)

Lymricks High Wins (September 2014)

Lymricks Bravado (September 2014)

Misty Rose Paladin (August 2014)

Daysprings Kings Reign (August 2014)

Ravenwood You Will Remember (August 2014) Heading to Australia!

Rocking M 3T Rock N Rebels Revenge (July 2014)

Cacta Woods Duke Of Earl (July 2014) Sold to New England

Oak Bay Salsas Tomatillo (July 2014) Heading to Ohio

Little Kings A Billion Bucks (June 2014) Sold to Vermont

Ranger Creek VCR Valentino (June 2014) Sold to TEXAS

Alliance Uno Valentino (May 2014) Sold to Wyoming!

Sequoia Mimes Movie Maker (April 2014)

Rainbow Ridge Rouge Creation (April 2014)

LM Hawks I Walk The Line (April 2014)

Darmonds GGs Shadow (April 2014)

CMC Eagles Evensong (March 2014) Heading to PA!

Ten L Spirits Afterglow

Poco De Oro Idols Golden Hawk (March 2014)

Terry Jean's Fort Knox (February 2014)

Lucky Four Black Velvet Buck N Buck (January 2014)

Los Arboles Idols Claim To Fame (December 2013)

Uno Apollo (December 2013) - On LEASE for 2014

Laurel Acres A Blaze N Masquerade (October 2013)

Maple Hollows Little Bit O Magic (September 2013)

Graham's Little Stylemaster (August 2013)

Fallen Ash Farms Handsome Eagle (September 2013)

Alliance Star Wars (August 2013)

Clear Brooks Twinkle In The Night (August 2013)

First Knights Legendary Icon (July 2013)

High Cotton Vaders Twisted Heart (July 2013)

MTC Positraction (July 2013)

Sunset Hill Desert Serenade

Cross Country Private Terms

Los Arboles Sea Hawk

Alliance Rodeo Red

MTC Robin Hoods Little John

Caldwells Photo Finish

Little Kings Junior Jock

Another Dimension Very Remarkable

Crestviews Little Running Feather

LM Hawks Kodakrome

GFR Scouts Starlight Express