2021 Miniature Horse 2021 Yearling Stallions For Sale

CMC Toms Milano

(Milano)

AMHA/AMHR Registered 2021 Bay SHOW Stallion

SIRED BY 36X AMHR NATIONAL CHAMPION "PEEPING TOM"

D&S Peeping Tom x Buckeye WCF Paposa Silver Song

Foaled 7/11/2021

WE JUST LOVE THIS YOUNG STALLION & HIS INCREDIBLE PEDIGREE!

Every day he gets better & better, but knowing his parents, that's no surprise!

This colt has all the makings of a Grand Champion and the pedigree to back it up.

His dam, Silver Song, is an AMHA World GRAND CHAMPION Senior Mare with some amazing ARENOSA Shetland in her lineage.

Milano's sire is the iconic World and National GRAND Champion producing sire, PEEPING TOM.

Milano's sire AND dam both go back to the game changing stallion, KEWPIES PAPOSO OF ARENOSA.

Milano is upright and bold with a pretty face & bright showy expression.

He's looking to mature between 33" - 34" and be an ideal height to win the GRANDS in halter then go on to rock the driving arena.

LOOKING FOR A SERIOUS SHOW HOME FOR THIS GUY! LET'S TALK!

$4,000.00

PRICE REDUCED 9/22/2022!

CMC Tom's Triumph

(Triumph)

ASPC/AMHR 2021Chestnut Pinto SHOW Stallion

D&S Peeping Tom x Erica's Pharaohs Bahiti

Foaled 4/07/2021

This ABSOLUTELY brilliant young stallion is looking for a show home -

- and talk about a show-ring STAND-OUT!

Triumph is an ASPC Shetland/AMHR Registered Pinto stallion that measures 35.75" as a yearling.

His dam, Bahiti, is a Champion daughter of the iconic D&S A Pharoahs Fortune. Bahiti now resides in The Netherlands.

Bahiti's dam is a Double Rock" E bred daughter of the incredible HERSHEY BAR. Talk about a LOADED pedigree!

Of course every Shetland/Miniature horse scholar is familiar with Triumph's famous SIRE, D&S Peeping Tom.

He has too many National Championships & GRAND Championships to list here - and he's also the producer of multiple World and National GRAND CHAMPIONS.

Peeping Tom is the sire to Buckeye WCF Neon Rainbow who has produced center ring winners in both AMHA & AMHR arenas.

And did we mention that Peeping Tom is TRIPLE registered?! At just 34" tall, he is a downsizer so Triumph has the genetics to reduce the height in your ASPC foals.

SHOW HIM NOW AND BREED HIM LATER - HARD TO GO WRONG WITH THIS STUNNER!

Priced at $7,000.00

Carmelite Mini Corral

403 West County Road

Sugarloaf, Pennsylvania 18249

(570) 788-1205

cminic@ptd.net

Located in Sugarloaf, Pennsylvania

(012223NX) Ad updated 9/22/2022
JG Catch Me Looking

(Lookin)

ASPC/AMHR 2021 RARE Blue Roan Sabino 36" SHOW Stallion

++ SHOWING AND WINNING IN 2021! ++

RHA Catch The Win (HOF) x Aloha Acres Look At This

Foaled 5/01/2021

THIS GORGEOUS STALLION COULD BE YOUR NEXT SHOW STALLION AND FUTURE COLOR PRODUCER!

"Lookin" is SO eye catching with his brilliant, uncommon coloring & bright show attitude!

He's already a seasoned show horse and CHAMPION - shown as a weanling in 2021 and as a yearling in 2022.

HE'S AN EYE CATCHING BLUE ROAN SABINO and stands at 36" tall.

Want to talk PEDIGREE? Check this out!

Lookin's dam, ALOHA ACRES LOOK AT THIS is sired by RAYVIK MASERATI, a grandson of the iconic BAR-G'S ROCK "E" HERSHEY BAR.

On her dam's side, she has a strong lineage including RED ROCK KID LEE & SMHC PAINTED FREEDOM.

Lookin's sire, RHA CATCH THE WIN, you'll find names like WAUK-A-WAY CATCH THE WIND & the pivotal sire, LEE LAND UNIQUE.

This cross was everything we envisioned!

Lookin is SO balanced with a long, well set neck, clean legs and the most AMAZING sabino markings!

THIS YOUNG STALLION IS READY TO GO IN ANY DIRECTION!

$2,500.00

Jason Goebel

jgoebel123@outlook.com

701.226.0821

Located in Portland, ND

(031023X) Ad updated 8/30/2022
Larsons Sweetest Smokey Impression

AMHA/AMHR 2021 29" Dark Bay Stallion
Fanta C's Unique Celebration

(Cee Cee)

ASPC/AMHR 2021 34" Shetland Black SHOW Stallion

++ AMHR NATIONAL TOP TEN CHAMPION IN 2021 ++

ALREADY QUALIFIED FOR 2022 AMHR NATIONALS!

** Can be shown by our trainer Michelle McKenzie Hetmer of Majestic Farm Training Center or your own trainer! **

Wa-Full Unique Crescent Bill x Bridelbits Rythms Princess Bella

Foaled 5/16/2021

If you are searching for a new herd sire - OR an absolutely KILLER show gelding, "Cee Cee" is one of those rare finds that checks ALL the boxes.

JET BLACK & GORGEOUS SHOULD BE HIS TAG LINE!

CeeCee is is a glistening non-fading black with two hind socks and a huge star.

He'll stand out against the "boring" black horses because his coat is TRUE black when he's clipped tight for a show.

(see weanling pic of Cee Cee showing at AMHR Nationals to a Top Ten last fall!)

With limited showing, Cee Cee is already a multiple National Top Ten Champion and is qualified for the 2022 AMHR Nationals in September.

The pedigree on this jet black stallion is incredible with close crosses to Lee-Land Unique & Royal Kryptonite.

Cee Cee is ultra refined with a gorgeous dished head, long swan neck and smooth correct, balanced body.

In his owner's words "He's a real playful one! Cee Cee came out that way and hasn't stopped yet!"

Currently measuring 34", this stallion is projected to mature approximately 36.5" tall.

$1,50.00 IS A STEAL FOR THIS BEAUTY!

PRICE REDUCED 9/19/2022 FOR QUICK SALE!

Allison Coulton

(972) 836-4042

FANTA C MINIATURES

fantaCgraphics@hotmail.com

www.fantaCminiatures.com

Located in Wills Point, Texas

(012023X) Ad updated 9/18/2022
Bandidos Livin On Love

ASPC/AMHR 2021 34" Black Stallion

ASPC FOUNDATION SEALED

ASPC & AMHR FUTURITY SUSTAINED

Bandidos Easier Said Then Done

ASPC/AMHR 2021 33" Dunskin Stallion

ASPC & AMHR FUTURITY SUSTAINED
NMotion Way To Cool

(To Cool)

AMHR Registered 2021 SHOW Stallion

PRICED TO SELL - TO A SHOW HOME ONLY PLEASE!

WaFull Unique Waylon x Little Kings Jackie Jubilee

Foaled 2021

FANCY - FANCY - FANCY

Show colt offdered to a serious show home only.

To Cool has winning siblings throughout the WORLD and he should easily follow in their hoofprints.

VISIT OWNER'S WEBSITE FOR ADDITIONAL PHOTOS AND INFORMATION

The Marks Agency, Inc

Founded and focused from the customer's point of view of Equine Insurance needs.

Providing you with direct communication to a licensed insurance producer with continued customer support from application to renewals. We educate and provide proper tools for our clients to be prepared for the unexpected.

Providing Insurance while building relationships for #1 customer service!

The Marks Agency, Inc. founded by life long equine enthusiast Chandler M. Marks, is backed by the worlds leading providers for Equine Insurance needs – GREAT AMERICAN, with history dating back to 1872.
DVM HezNExplicable NTyson

(Billy)

AMHA/AMHR 2021 29" Sorrel Pinto Stallion

HOMOZYGOUS FOR PINTO + AMHR FUTURITY NOMINATED

(AMHA FUTURITY ELIGIBLE IN 2022

SIRED BY 3X NATIONAL CHAMPION "DVM BOS HEZNTYSON

(black pinto pictured below)

DVM Bos HezNTyson x Jones ShezNtoxicating

Foaled 5/07/2021

Lots of big name horses in this little stallion's pedigree

This SWEET SWEET boy wants to be your very best friend!

He's lovable and inquisitive - a darling little stallion (or an amazing gelding prospect!)

He's AMHR registered and AMHA Hardship progeny eligible in 2022 once his sire is hardshipped into AMHA.

Billy stands at just 29" and should mature betweem 32"-33".

$8,500.00

DVM Bo's HezNtyson (below)

DVM Tyson's SparkzAFlyin

(Sparky)

AMHR 2021 Black Pintaloosa Stallion

AMHR FUTURITY NOMINATED

SIRED BY 3X NATIONAL CHAMPION "DVM BOS HEZNTYSON (Pictured above)

DVM Bo's HezNTyson x DVM GRand Simply Sparkling

Foaled 3/18/2021

Sparky should mature about 36" - 37" tall

He's got COLOR to burn and a pedigree worth continuing!

Sparky's sire is a 3X AMHR National Champion, with limited showing and his dam, "Simply Sparkling" is a multi National Champion producer

VISIT OWNER'S WEBSITE FOR ADDITIONAL PHOTOS AND INFORMATION

$7,500.00

 

Welcome to Diva Valley Miniature Horse Farm !


We started raising Miniature Horses in 1980 as Jones' Mini-Whinnies but have now converted to Diva Valley Miniature Horse Farm as we have changed our breeding program to accommodate the ever increasing competition in the AMHA and AMHR. DVM Farms is owned by Nicole and Boomer Pearsall and is located in western Pennsylvania just off I-80 just a few yards over the OH/PA border about an hour north of Pittsburgh and an hour east of Akron, OH.  Nicole and Boomer also own Penn-Ohio Veterinary Services which is also located at their residence in West Middlesex which requires a lot of their attention; however, with the help of Nicole's amazing mother, Elaine Buchanan, the horses are well-taken care of and spoiled !  Our horses boast many of the top bloodlines that are winning in the show ring today such as Graham's Ragtime, First Knights Billy Idol, Champion Farms Nighthawk, and Buckeye WCF Leeland Royal Grand; but, at the same time are deeply rooted in bloodlines that have stood the test of time such as FWF Little Blue Boy, Boogerman, Rowdy, Sid's Rebel, FWF Little Wardance, and Gold Melody Boy. Our horses hold many AMHA and AMHR National titles and also Hall of Fame titles.  

Now after 35 + years of raising miniatures, we are very proud of what we are producing.  We have sold minis to many different countries and enjoyed meeting people from all over the World.  Please feel free to call or stop by our farm to see what we have to offer!

Nicole & Boomer Pearsall
5 Jimro Road West Middlesex, PA  16159
(412)527-0358  (call or text)


dvmfarms@hotmail.com

Located in Pennsylvania

(042622NX) Ad updated 8/13/2022
Erica's Right As Reign

AMHR/ASPC 2021 Shetland 2021 Bay SHOW Stallion

MAY MATURE UNDER 34" & BE AN AMHA HARDSHIP CANDIDATE

Eaglesnest Strykers Skyhawk

ASPC/AMHR Shetland 2021 36" Sorrel Stallion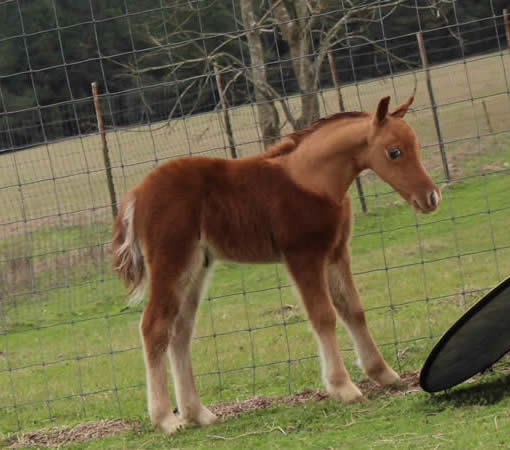 First Knight KR Valentino
AMHA/AMHR 2020 Sorrel Show Stallion
SIRED BY AMHA RES WORLD GRAND CHAMPION STALLION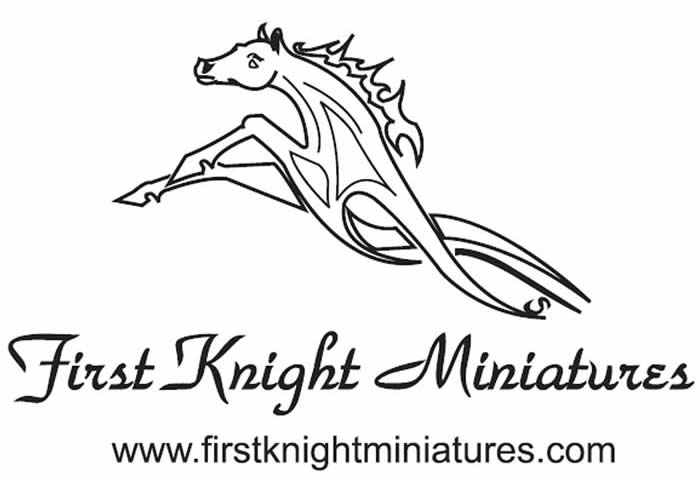 Stephani Pappas
(409) 377-3447
stephanifirstknight@gmail.com
WELCOME TO FIRST KNIGHT MINIATURES
For over 30 years, First Knight Miniatures has been dedicated to producing the highest quality Miniature Horse.
Founded by KC Pappas, her pursuit of breeding World Caliber halter horses earned her the AMHA Lifetime Achievement Award in 2010. The consistency of the First Knight breeding program is proven year after year as they are awarded World & National Champion titles. Since KC's retirement from the show ring, her daughter Stephani has taken the lead – and continued the winning tradition with First Knight horses in both Halter & Performance events.
First Knight Miniatures is supportive to both youth and amateur programs, helping to develop their skills & nurture the love and admiration for our little equines.
FIRST KNIGHT TRAINING CENTER
Dominique Jones
(409) 200-1846
dominiquejones1574@gmail.com
Dominique Jones has been active in the miniature horse industry for over 10 years.
As a youth, Dominique dominated center ring with many World titles to his credit.
He has worked with some of the world's finest trainers, learning every technique and strategy, and incorporating those into his own personal training style. Dominque worked as assistant trainer at STARS Miniatures, under the guidance of Mike Rosauer. At STARS, he assisted in the training and showing of multiple World and National Champions in both halter and performance.
Dominique is now taking a limited number of training horses for the 2021 show season. For more information on training or the farm, please visit the FIRST KNIGHT MINIATURES website or Facebook page.
Located in Spurger, Texas




Sold from this page:

Larsons Sweetest Smokey Impression (September 2022)

Bandidos Livin On Love (August 2022)

JSW Da Vincis Ima Desperado (April 2022)

JSW Da Vincis Redi Tux (April 2022)

Born In A Barns "Newton" (January 2022)

Hopkins Surreal Degas (December 2021)

Ericas Trotters Too Haute (December 2021)

Covergirl Ize Louis Vitton (November 2021)

Lil Achers Kahuna (November 2021)

CMC Majestics Swift On Six Wings (October 2021)

TOF Crown Royal (August 2021)

PHR Moonshine (July 2021)

World Of Minatures Anthems Dodger (June 2021)

2020 Sofia LM Stallion (April 2021)

Winning Streaks Shot Of Legacy (April 2021)

First Knight Striders Buckshot (March 2021)

LM 2020 Colt out of "Jelly" (March 2021)

Hopkins PC Ceasar (March 2021)

LE Salsas Hpnotiq (December 2020)

Hopkins Surreal Gendry (September 2020)

Stars Prophesy (August 2020)

Stars Big Bang DRF (August 2020)

Ranchland Acres Knight To Remember (August 2020)

Hopkins PC Paxton (July 2020)

Hopkins Ishmael Image (June 2020)

2019 NMotion Jesse James/Silver Fox Stallion (May 2020)

MJM Genu Inely Jacked Up (April 2020)

Stars Holy Shamoley (April 2020)

Stars Sempri Avante (February 2020)

Finchwoods Gamble On Love (February 2020)

LM 2019 Billy Idol/Angel Stallion (February 2020)

Carefree Raring To Go (February 2020)

Carefrees Rare Form (February 2020)

Cardinal Rule/Victress 2019 Colt (January 2020)

Eagles Nest Strykers Golden Monarch (January 2020)

Hopkins Surreal Khal Drogo (January 2020)

Carefrees Raring To Show (January 2020)

3RC The Ringleader (November 2019)

Hopkins Cardinal Sin (November 2019)

Hopkins PC Pascal (November 2019)

Cocos Strummin In The Wind (October 2019)

Hopkins PC Persius (October 2019)

Sunny Side Jonibuck O So Fancy (July 2019)

Hopkins Indelible Image (July 2019)

DnJ Assured To Sparkle (May 2019)

Texas Angels Chicos Tia Rojo (May 2019)

Texas Angels Chicos Chapito (May 2019)

Lil Achers Ambrose (March 2019)

Lazy N Incendios Pequino Picoso (November 2018)

Sunnyside Rock E The King (September 2018)

First Knight Kings Iron Man (July 2018)

Kakos A Wicked Dose Of Smoke (May 2018)

Hopkins PC Pequeno (April 2018)

DVM Pasos Smooth Criminalz (February 2018)

DVM Pasos Blitz N Bling (February 2018)

Born In A Barn Honey Badger (February 2018)

Windswept Tranquils Red Alert (January 2018) Sold to BC, Canada

Chance Of Golds Woodford (December 2017)

Wistiques Maxximums Revolution (December 2017)

LR Talisman Captivating Creation (December 2017)

CMC Trotters Triumph (November 2017)

Chance Of Gold Action Jackson (October 2017)

Bravados Poco Vito Of Panorama (October 2017)

Ravenwood National Victory (October 2017)

Panorama Destiny Calls (August 2017)

PHR Ima Country Sensation (July 2017)

MJM Wickedly Handsome (June 2017)

Cedar Rails Caught In The Buff (May 2017)

First Knight Striders Cowboy Up (May 2017)

First Knight Man In The Mirror (April 2017)

Woodland Acres Kings Jericho (April 2017)

PHR Baileys Irish Cream (April 2017)

Stars Suerte Del Diablo (March 2017)

Minners Amadeus Melodies Of Mozart (March 2017)

EE Pistols Big Love (February 2017)

SMBF Storm Chaser (February 2017)

2016 "Potion" colt by Billy Idol (January 2017)

Lucky Four Nates Reason To Dream (January 2017)

Lazy N Incendios El Jefe (January 2017)

Ravenwood National Headlines (January 2017)

Hunterberry Hill Impressive Artwork (January 2017)

TOF Secrets National Treasure Jett (January 2017)

Silver W Idols Outlaw Hawk (December 2016)

Hopkins Inspired Image (December 2016)

Hill Creeks JJs All That Jazz (December 2016)

SunnySide WinBuff Wild Willie (November 2016)

Born In A Barns Felonious Maximus (October 2016)

2016 Colt by Country Boy out of More Than Velvet (October 2016)

Hunterberry Hill Aim To Impress (August 2016)

2016 Covergirl SHOW COLT by Nighthawk (August 2016)

Larsons Jandt Brody Buckeroo (August 2016)

DVM 2016 Shetland Blend Show Colt (July 2016)

Ten L Legacys Cadillac Chrome (November 2015)

Cocis Royal Flush (November 2015)

Aloha Acres I Adore Partner (October 2015)

Aloha BSpringhill A Silent Dream (October 2015)

2015 CoCi Show Colt (October 2015)

2015 Colt by Nighthawk out of Blue Halo (October 2015) Sold to California

2015 Colt by Triple Registered BHR Chocolate Sundae (October 2015)

Sunny Side Winbuff Silver Velvet (October 2015)

Sunny Side Jonibuck Heza Wild Card (October 2015)

Sunny Side Jonibuck Heza Cool One (October 2015)

Ravenwood Paint The Town (October 2015)

Hopkins A Moment 2 Envy (October 2015)

Stars Geronimo (October 2015)

Ten Ls Mr Perfect In The Buff (September 2015)

Los Arboles Mahogany Shine (September 2015)

Los Arboles Pocket Rocket (September 2015)

Ten Ls Big City Buff (September 2015)

MJM Im Handsome N I Know It (September 2015)

LM Aloha Whats The Rush (September 2015)

Stars Majestic Masterpiece (August 2015)

EaglesNest Sharifs Star Appeal (August 2015)

2015 Colt out of Aloha Acres Shes A Silent Kicker (July 2015)

Hyde Away Ranch Hot Growing Concern (July 2015)

Stars Majestic Maverick (May 2015)

Olympian LM Shadow Hawk (December 2014)

Unnamed Picture Perfect 2014 Colt (December 2014) Heading to Florida

Hopkins The Jokers Maximus (December 2014)

11 Acres Sign O The Times (November 2014)

Los Arboles Boleros Arrogancio (October 2014)

Classic Fable's 2014 Show Colt (October 2014)

Stars Legendary Knight (August 2014)

Sunrise Valley Domino Diablo (August 2014)

Stars Grey Flannel (August 2014)

Ravenwood Taking A Break (July 2014)

Birchcrest Exceptional Touch Of Gold (July 2014)

Partner x Look Over Yonder Weanling Colt (June 2014)

DRK Tuxedos Sensational Hot Spots (May 2014)

RFM Undisputed Cowboy Hawk

Stars Legendary Eagle (December 2013)

MJM Thunder From Down Under (December 2013) Congrats Kristen Florez

Stars Legendary Gangster (December 2013)

TOF Warriors Apache Masquerade (November 2013)

Brookhavens Dancin N The Dark (November 2013)

Ravenwood Fine & Dandy (November 2013)

LK Eagles Unos N Chanting Rover (October 2013)

Eagles Ring Billy Bigelow By Buzz (October 2013)

Lucky Four 2013 Weanling Show Colt (October 2013)

Azariahs Beyond Handsome (August 2013)

Hopkins the Jokers Blue Steel (August 2013)

Stars Galahad - Congrats to Lexi Chase - MA (July 2103)

RFM Reeces Buffalo Soldier

Stars Legendary Gangster - Congratulations to Vali Mini Ranch - KS

LR Hennesseys Real Idol

LM Idols Sabre Hawk

Shneighs Phantom Of The Opera

Echos Firelite Of A Supreme Phoenix

LM Idols Kashmir Hawk

Brookhavens Domineer

MiniEquine Amirs Phoenix

Ten Ls All Buffed Up

LR Hennessey Hawk Mason

Aloha Acres A Silent Partnership

Frost Hill Breakin The Bank

Brookhavens Knight Dreams

Hidden Timbers Bold Streak