Premier Miniature Horse Stallions For Sale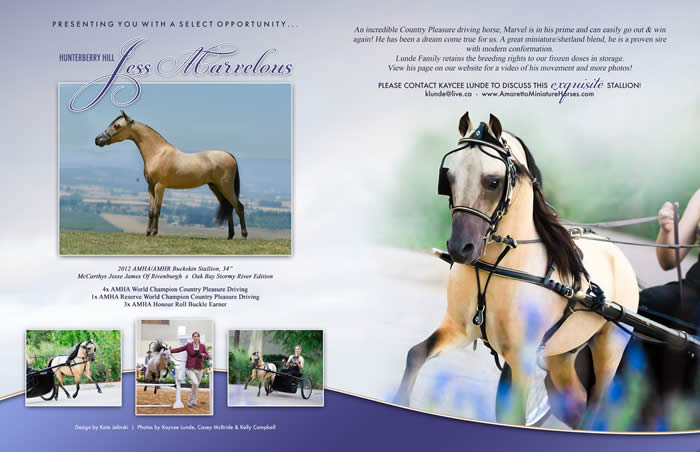 Hunterberry Hill Jess Marvelous

(Marvel)

AMHA/AMHR 50% Shetland Blend 34" 2013 Buckskin Stallion

MULTI AMHA WORLD CHAMPION PROFESSIONALLY TRAINED TO DRIVE

McCarthys Jess James Of Rivenburgh x Oak Bay Stormy River Edition

Foaled 6/4/2012

LOOKING FOR A HERD SIRE THAT WILL ELEVATE YOUR BREEDING PROGRAM TO THE TOP OF THE GAME?

Consider this DIRECT son of the incredible MCCARTHYS JESSE JAMES OF RIVENBURGH!

Here's a note from his current owner:

"When I started looking for a new herd stallion in 2013, I sat down at the table and made a NEEDS and WANTS (or "would be nice, if") list. I needed a horse that was built to drive. He needed to be country or single pleasure, and something that would win at the World level. I wanted a horse that would compliment my select group of mares and take my breeding program to the next phase. Color (buckskin) and personality were a frivolous bonus. I never thought I would be able to check off ALL of the items on my needs & wants list!!

I'll never forget the first time I saw Marvel. I was at the World show in Texas with friends and we were about to go for supper. At the Will Rogers arena in Fort Worth, there is a bridge leading to the parking lot and horses enter the arena under this bridge. I remember crossing the bridge with my stomach rumbling when I just happened to look to my left and see Adelyn Rowland from Hunterberry Hill round the corner driving this gorgeous buckskin. My first impression was--- WHAT a freaky headset. WHAT a tight barrel. LOOK at the legs on this elegant horse who looked like a park Arabian in miniature. I suppose I was a little stunned because when I "came to" I was leaning over the railing of the bridge trying to take in this gorgeous horse. I followed him to the warm up arena and fell in love. I remember texting Mom, "He's the one."

I see so much in Marvel. Not only is he a next level driving horse with natural talent, but he has something to offer for every mare. A neck a mile long, an extreme shoulder, short back, long hip, refinement and legs for days. He has an ultimate, utlra modern Mini/Shetland blend pedigree that you will see in most of the top farms in the industry. Marvel is admired by many in the industry and we thank you all for believing in him!'

If you've been searching for a stallion that checks every box, you won't find one nicer than MARVEL.

First, he's an own son of the immortal JESSE JAMES sire to World/National GRAND CHAMPIONS - that have gone on to outproduce themselves.

Marvel's dam goes back to amazing driving sire, RHOTENS LITTLE DANDY - small in stature but a HUGE producer of DRIVING sensations.

In fact, if you research the pedigree's of today's AMHA World Champions in Country & Single Pleasure Driving, no doubt you'll find his name over and over again.

Marvel is a well managed stallion that is uncomplicated to drive and a pleasure to be around.

DON'T MISS OUT ON THIS ONCE-IN-A-LIFETIME CHANCE!

$15,000.00 US DOLLARS

LOCATED IN AIRDRIE, ALBERTA, CANADA

Just 30 minutes from an export and quarantine facility

AMARETTO MINIATURE SHOW HORSES

Kaycee Lunde

KLunde@live.ca

403.305.1561

www.amarettominiaturehorses.com

(031023x) Ad updated 9/01//22
Coco's Lite It Up

(Zippo)

ASPC/AMHR/AMHA TRIPLE Registered 34" Dark Bay Stallion

AMHA WORLD RESERVE GRAND CHAMPION STALLION!

Grahams Little Sky Lite x Priceless Miracles All That Jazz

Foaled 7/15/2015

HERE'S EVERYTHING YOU'VE BEEN DREAMING OF IN A NEW HERD SIRE!

"Zippo" has an impressive show record including:

2020 AMATEUR SR STAL, LVL 1, OVER 30" - WORLD CHAMPION

2020 SENIOR STALLIONS OVER 32" TO 34" - RESERVE WORLD CHAMPION

2020 CHAMPION AMATEUR SENIOR STALLION - RESERVE WORLD GRAND CHAMPION

He's a TRIPLE Registered stallion, sired by World& National GRAND CHAMPION Producing sire GRAHAMS LITTLE SKY LITE (ALOHA ACRES LITTLE SKY LITE).

Zipp0's dam is an incredible, winning show mare, PRICELESS MIRACLES ALL THAT JAZZ.

This elegant bay has been successfully trained and shown by Wingate Training Center, Casey Campbell.

Imagine the possibilities Zippo could bring to your breeding program!

Now you can produce small, correct and showy TRIPLES - the style and type that are winning in the show ring today!

PRICED WELL - YOU CAN MAKE YOUR MONEY BACK WITH HIS FIRST FOAL CROP!

$17,500.00

Casey Campbell (AGENT)

Wingatetrainingcenter.com

(707)695-7488

Located in Anderson, California

(can be delivered to Wingate Training in Vacaville)

(100122X) Ad updated 8/1/2022
SOLD AT THE JSW PREMIER HORSE SALE ON APRIL 9, 2022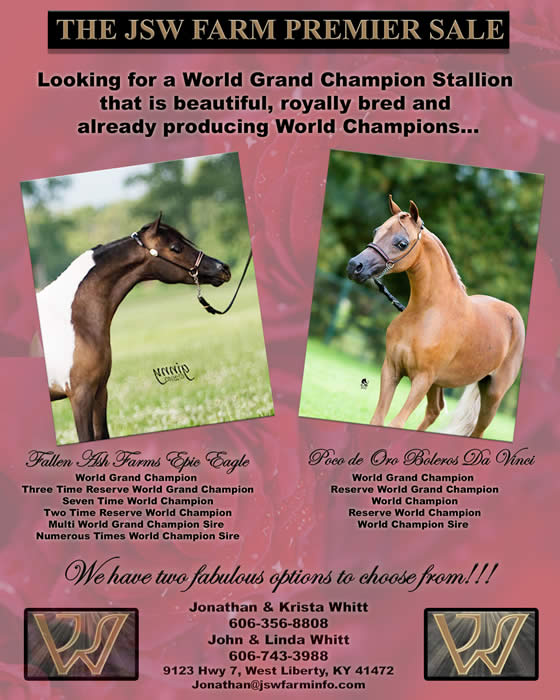 Stallions listed on this page are the PREMIER stallions located in the USA & Canada.
HORSES ON THIS PAGE ARE PRICED AT $7,500.00 AND ABOVE
Offered to serious show or breeding homes
Alliance Bucking and Kicking HOF


2007 AMHA/AMHR 32.5" Buckskin Pinto Stallion

WORLD & NATIONAL CHAMPION DRIVING HORSE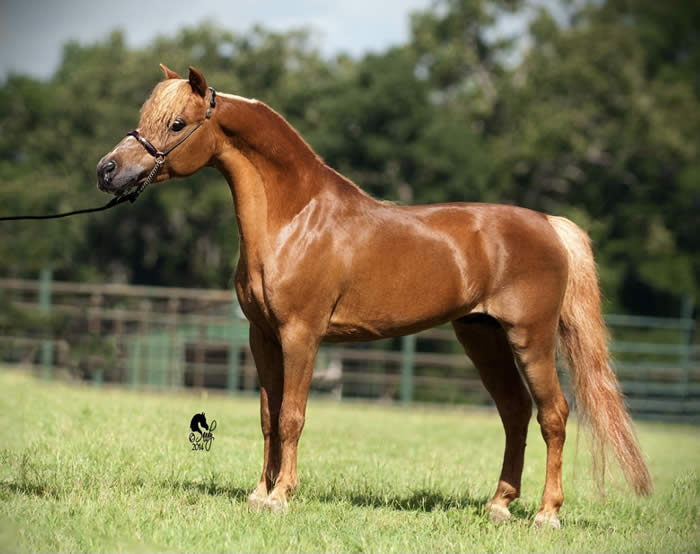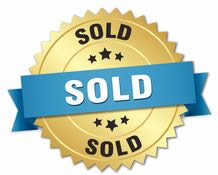 Bristol Pepito
ASPC/AMHR/AMHA Triple Registered 34" Sorrel Stallion
SIRE TO GRAND CHAMPION PRODUCER, OAK BAY SALSAMIO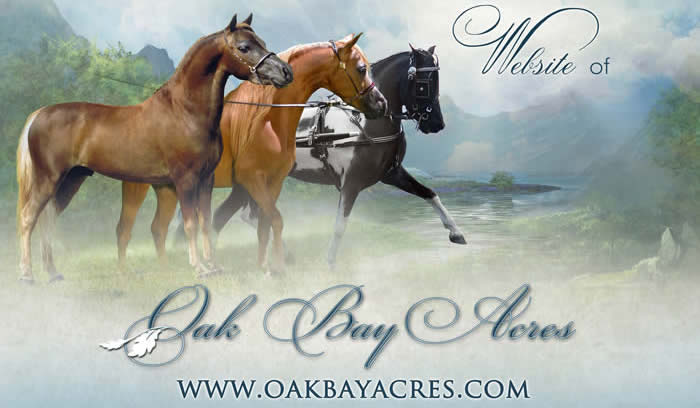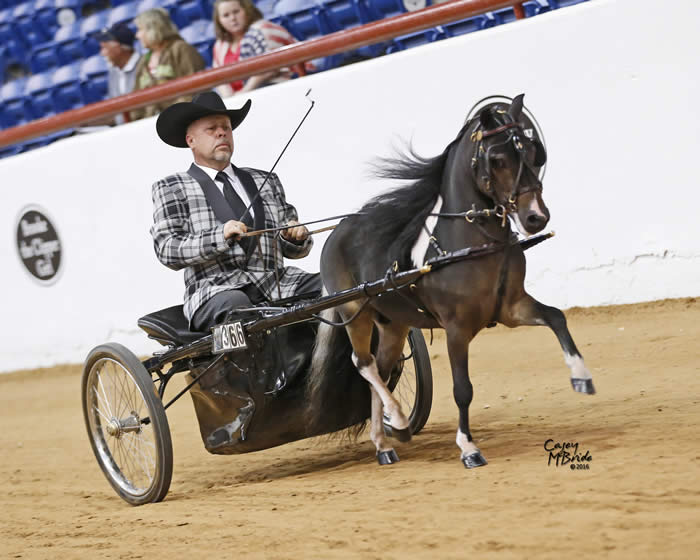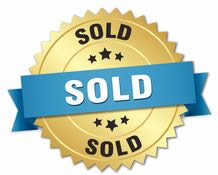 MiniMotion Cool Hand Luke
AMHA/AMHR 2009 33.75" Bay Pinto Driving Stallion
++ AMHA WORLD GRAND CHAMPION COUNTRY PLEASURE DRIVING STALLION ++
Introducing the PREMIER Stallions of MiniHorseSales!
The stallions presented on this page are the highest caliber Miniature Horses on the market and offered to show homes only. If you want to win at the TOP, this page is where you need to look! Serious inquiries only please.
For information on listing YOUR premier stallion, please e-mail karen@minihorsesales.com with PREMIER as the subject line. Value of horse MUST be $7,500.00 or more.
Listing fee $75.00 per horse.
SOLD:
Fallen Ash Farms Epic Eagle (April 2022) at the JSW Premier Horse Sale
Poco De Oro Boleros Da Vinci (April 2022) at the JSW Premier Horse Sale
Alliance Bucking And Kicking (December 2021)
Bristol Pepito (May 2021)
NMotions Ole Ole Ole (December 2020)
Coci's Lookin' Boss (September 2020)
RHA Gen U Ine Fine (October 2019)
Elite Engineered To Amaze (April 2019)
Hunterberry Hill Sweetest Impression (October 2018)
Mini Ridge Paso Doble (October 2018)
2018 Triple Colt by COUNTRY BOY Limestone Miniatures (September 2018)
Wall Street Admirals Perfect Storm (September 2018)
Carefrees Triple Sec (June 2018)
Comferts One Night Stand (April 2018)
Lucky Four Rebelsupreme GoodLooker (February 2017)
Lymricks Irresistible Force (January 2017)
Hunterberry Hill Impressive Artwork (January 2017)
Wall Street Rock E Red Red Hot (August 2016)
Erica's Pharaohs Heart Throb (June 2016)
Marystown McDreamy (May 2016)
Modern Candymans Inferno (March 2016) Congratulations to Megan Mahoney!
Hunterberry Hill Josies Keepsake (March 2016)
Aloha Acres The Lites On Me (February 2016) Congrats to Jere Olsen
LM Idols Hawks Burton (January 2016)
Oak Bay Salsa Chipotle (January 2016)
Oak Bay Salsas Silverado (December 2015) Going to Holland
LM Idols I Of The Tiger (November 2015)
Hunterberry Hill Jess Marvelous (November 2015)
Aloha Acres Lite Over Yonder (October 2015)
HumHill's Rich & Rare On The Rocks (September 2015)
ALOHA 2015 ASPC/AMHR Colt out of Q.P. Dolls Abril Necia Of Texana (July 2015)
Avantes Chasing The Ace (July 2015)
JSW Beaus War Cry (July 2015)
MiniEquine Code Of Silence (April 2015) Heading Overseas!
At Last Surastars Lil Rebel (April 2015)
Ten Ls Legacys In The Spotlight (March 2015)
At Last Surastars Crescendo (February 2015)
LM Idols Revelation Hawk (December 2014)
RFM Thunders Iniki (October 2014) Heading Overseas!
LM Idols IBN Hawk (November 2014) Heading to the West Coast!
Alliance Boleros Sergio (November 2014)
Ravenwood The Chips Are In (November 2014)
Alliance Boleros Enrique (October 2014)
Brookhavens Knight Dreams (September 2014)
Conders Exception To The Rules (September 2014)
LM Hawks Deuce (May 2014)