Miniature Horse Shetland Horse Stallions for Sale

ASPC (Shetland) STALLIONS (ALL AGES) as well as ASPC/AMHR Stallions listed on this page!
Comferts Hey Jude

(Jude)

ASPC Shetland 2022 BayPinto Stallion w/Chrome

++ MAY MATURE SMALL ENOUGH TO HARDSHIP INTO AMHR! ++

Wall Street Rock E Serenade x LMJ Janie's Got A Gun

Foaled 6/05/2022

Take a second look at this super cool colt!

He looks as good IN PERSON as he does ON PAPER!

"Jude" has the PEDIGREE, COLOR, CONFORMATION and SHOW RING SPARKLE to make him the perfect choice as a show prospect and future herd sire!

Jude is sired by Congress GRAND Champion & ASPC Pony of the Year, WALL STREET ROCK E SERENADE. ""Wally" is also an AMHR National Grand Champion producing sire.

Jude's dam LMJ JANIE'S GOT A GUN, is a Shetland Congress Reserve Champion Junior AND Senior Mare with a Hall of Fame (HOF).

Janie's sire is the iconic stallion, BANDIDOS RUN & GUN. His winnings include:

AMHR HALL OFF FAME (HOF)

ASPC HALL OF FAME (HOF)

AMHR NATIONAL RESERVE SENIOR CHAMPION STALLION

MULTIPLE NATIONAL CHAMPION SIRE

SUPREME FUTURITY CHAMPION SIRE

In addition, Janie's DAM is sired by BAR-Gs ROCK E FASHIONABLE LADY'S ESQUIRE, who is the sire of an ASPC Congress GRAND CHAMPION!

It has been proven time & time again how important the Rock "E" bloodlines are in improving the quality of any fine Shetand breeding program

Jude is currently in the show barn and shows extreme potential as a future driving prospect - and he's absolutely the quality that wins in the HALTER ring as well.

He's super easy to work with, healthy, sound and ready for a show career.

Jude is currently 33" as a coming yearling. He is projected to mature 38"-39" (measured as a MINI) and may mature small enough to hardship into AMHR.

HE REALLY IS THE TOTAL PONY PACKAGE!

Confert Shetlands can offer reasonable board until transport can be arranged.

INTERNATIONAL BUYERS WELCOME!

HERE'S YOUR NEXT SHOW HORSE AND FUTURE HERD SIRE!

PRICED RIGHT AT $4,500.00

Jill Comfert

COMFERT SHETLANDS

jcomfert@hotmail.com

www.comfertshetlands.com

870.688.8675

Located in Harrison, Arkansas

(061223X) Ad updated 12/9/2022
Bandidos Livin On Love

ASPC/AMHR 2021 34" Black Stallion
Erica's Trotters Too Haute

ASPC/AMHR 2020 35.5" Bay SHOW Stallion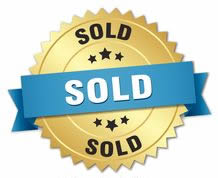 Bandidos Livin On Love (September 2022)
Erica's Trotters Too Haute (December 2021)
JHK Aloha Designed By Candyman (September 2019)
Finchwoods In Perfect Stetson Style (September 2017)
Lilac Hills Trot On The Dark Side (July 2017)
Ozark Hawks Southern Comfert (July 2017)
Ten Ls Tigers Night Tide (July 2017)
Rhapsody's Inherit The Wind (June 2017)
Buckeye Kakos King Of Hearts (June 2017)
Wetrock Race With A Passion (December 2016) Congrats to Kara Barker - Ontario
Strasslein Red E To Rumble (October 2016)
Pheasant Run - Mr, Tea (June 2016)
Platinum Image Roadmaster (May 2016)
Vermilyea Farms Dice's Black Jack (April 2016)
Ozark Mtn's Currys Treasure (March 2016)
Ozark Mtn's Rock E Charlie May (February 2016)
Erica's Pharaoh's Limitless (August 2015)
Cross Country Conquistador (June 2015)
Aalin Watch Me Wauk Away (February 2015)
MJM Wicked Pistol (October 2014)
JC's Gametime (October 2014)
Graham's Raise The Bar (Summer 2014)
SMHC I'm Just Fabulous (March 2014) Heading overseas!
Terry Jean's Fort Knox (February 2014)
Jubilations Lighting (November 2013)
Michigan's Never Out Of Style (September 2013)
Graham's Little Stylemaster (August 2013)
MJMs I'm Super Slick (August 2013)
Establo Capitan
Caldwell's Photo Finish
Shneighs Phantom Of The Opera
Caldwells Cruzin On In