Miniature Horse Shetland Horse Stallions for Sale

ASPC (Shetland) STALLIONS (ALL AGES) as well as ASPC/AMHR Stallions listed on this page!
Bandidos Livin On Love

(AJ)

ASPC/AMHR 2021 34" Black Stallion

ASPC FOUNDATION SEALED

ASPC & AMHR FUTURITY SUSTAINED

Rhapsody's White Chocolate x Rhapsody's Love My Lexus

Foaled 6/25/2021

SHOULD MATURE TO APPROXIMATELY 37.5"

It's not often that a horse of this caliber comes on the market.

"AJ" is the best moving horse EVER to be born on our farm.

He's on track to be a Pleasure Driving CHAMPION.

AJ has a top notch RHAPSODY pedigree that makes him a valuable future herd sire.

Let's talk PEDIGREE -

AJ's sire is a direct son of RHAPSODY'S REIGN MAN and his dam is a lovely ROCK "E" bred mare.

AJ's dam is all RHAPSODY Shetland lines that are producing winners in both the Mini & Pony worlds.

He's FIT and ready to show in 2022 -

SHIPPING is available to Indiana and New York in April/May.

WATCH AJ TROT HERE:

DON'T MISS THE BOAT ON THIS STRIKING STALLION!

He really is ALL THAT!

$4,500.00

Bandidos Easier Said Then Done

(EZ)

ASPC/AMHR 2021 33" Dunskin Stallion

ASPC & AMHR FUTURITY SUSTAINED

Rhapsody's White Chocolate x Martins Mardi Gras Blush Becomes Her

Foaled 5/27/2021

SHOULD MATURE ABOUT 36" TALL

EZ is practically a show ring pro -

He was shown at AMHR Nationals as a weanling and was awarded 4th in a competitive class of 28" & Under Stallion Foal of Current Year class.

EZ is FIT and ready to SHOW in 2022.

This striking DUNSKIN stallion is ultra upright with a beautifully set neck, pretty face and large expressive eyes.

EZ will catch the judge's eye as he trots into the ring as a halter horse now.

And we are SO excited to see him hooked to a cart once he's mature.

PEDIGREE BUFFS LOOK HERE!

- EZ's sire is a direct son of RHAPSODY'S REIGN MAN and his dam is a B&Ls Rock E Mardi Gras daughter.

This guy has THE sweetest personality and wants to please.

EZ IS A DILUTE WITH CHROME AND SHOULD BE A VALUED ASSET TO ANY FINE BREEDING PROGRAM.

It's going to be hard to part with this colt but we know there's a farm out there waiting for the perfect pony!

$4,500.00

SS SHOW HORSES

Strachen Edwards

www.ssshowhorses.com

ss_showhorses@hotmail.com

(289) 880-0477

Located in Cayuga, Ohio

(101022X) Ad updated 3/31/2022
Erica's Trotters Too Haute

ASPC/AMHR 2020 35.5" Bay SHOW Stallion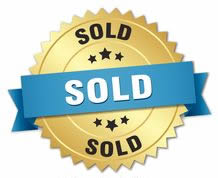 Erica's Trotters Too Haute (December 2021)
JHK Aloha Designed By Candyman (September 2019)
Finchwoods In Perfect Stetson Style (September 2017)
Lilac Hills Trot On The Dark Side (July 2017)
Ozark Hawks Southern Comfert (July 2017)
Ten Ls Tigers Night Tide (July 2017)
Rhapsody's Inherit The Wind (June 2017)
Buckeye Kakos King Of Hearts (June 2017)
Wetrock Race With A Passion (December 2016) Congrats to Kara Barker - Ontario
Strasslein Red E To Rumble (October 2016)
Pheasant Run - Mr, Tea (June 2016)
Platinum Image Roadmaster (May 2016)
Vermilyea Farms Dice's Black Jack (April 2016)
Ozark Mtn's Currys Treasure (March 2016)
Ozark Mtn's Rock E Charlie May (February 2016)
Erica's Pharaoh's Limitless (August 2015)
Cross Country Conquistador (June 2015)
Aalin Watch Me Wauk Away (February 2015)
MJM Wicked Pistol (October 2014)
JC's Gametime (October 2014)
Graham's Raise The Bar (Summer 2014)
SMHC I'm Just Fabulous (March 2014) Heading overseas!
Terry Jean's Fort Knox (February 2014)
Jubilations Lighting (November 2013)
Michigan's Never Out Of Style (September 2013)
Graham's Little Stylemaster (August 2013)
MJMs I'm Super Slick (August 2013)
Establo Capitan
Caldwell's Photo Finish
Shneighs Phantom Of The Opera
Caldwells Cruzin On In