Triple Registered Miniature Horse Stallions For Sale

Winning Streaks Chromed Out Legacy

(Chrome)

ASPC/AMHR/AMHA 2019 Triple Registered Bay Overo Stallion

FANCY MOVER! TRUE "UNDER" 34" TRIPLE REGISTERED MINI

Modern Candymans Legacy x Timber Ridges Super Star Toy

Foaled 2/24/2019

This brilliant overo stallion is a TRUE Triple registered stallion who is an easy 33" at 2.5 years old.

Imagine the COLOR he could produce! And he's total EYE CANDY to boot!

Chrome is sired by the epic Grand Champion & multi SUPREME Triple Registered stallion, MODERN CANDYMANS LEGACY.

Chrome should be a color producer for his new owners.

He's a fancy, powerful mover and would look absolutely stunning in a cart.

Chrome has natural knee and hock action with tons of animated movement.

We are thinning our herd and are regretfully offering this top bred stallion to a farm looking to add some tiny Shetland to their breeding program.

SALE PENDING 8/2021

Aimee Davis

www.paintedHRanch.com

Chino Hills, CA 91709

951-218-5185

phrminiaturehorses@gmail.com

Located in Indiana at Kidlow Training Stables

(020122NX) Ad updated 8/27/2021
AE Revolution

(Rev)

ASPC/AMHR/AMHA TRIPLE Registered 2004 34" Bay Pinto Stallion

INCREDIBLE OPPORTUNITY TO OWN A PROVEN TRIPLE REGISTERED STALLION!

Owsley Fork Tigers Legacy x Owsley Fork Tiger's Prima Donna

Foaled 3/31/2004

Imagine having a piece of history in YOUR barn!

"Rev" is a one of a kind ARENOSA bred stallion that has produced AMHR National Champions as well as PtHA World Champions.

His offspring have excelled in both HALTER and DRIVING events.

He crosses well with a wide variety of mares and passing along his small size & extreme movement to his foals.

Rev is HOMOZYGOUS for pinto so you can expect colorful babies from him.

He's a JOY to be around -

- super sweet and easy to handle.

If you are looking to add some TRIPLE to your breeding program, Rev has many more breeding years left to improve your program.

He's TRIPLE REGISTERED and a true 34" tall.

OFFERED FOR SALE AT $5,500.00

APPROVED HOME ONLY

Arabian Echo Miniatures

Lynn Bateman

Scottsdale, AZ

Ph. 480-563-3114

lynnbatemanusa@gmail.com

Located in Scottsdale, Arizona

(020122X) Ad updated 8/26/2021

PICTURED BELOW ARE SOME WINNING OFFSPRING OF "REV"

Arabian Echo Miniatures is dedicated to bringing the exquisite confirmation, passion, and movement of the Arabian to the miniature horse. Our goal is to produce horses that look, move, and act like their full sized Arabian counterparts.

Our horse are bred for Athletic ability and excel in both Halter and driving. We offer miniature horses that will be both long time loving companions and win for you in the show ring.

To do this we have chosen outstanding horses that represent some of the top bloodlines in the Miniature Horse industry. These bloodlines include: Showdeo Kid, Rock E, The Seth Thomas Collection, and the lovely Arabian type Arenosa horses. Most of our horses are either double or triple registered AMHA AMHR or ASPC. Take a look around, we think you'll be impressed!
Rayvik Jocos Trump It Up

(Trump)

ASPC/AMHR/AMHA 2017 Triple Registered 34+" Bay Pinto Stallion

D&S Jocomotion x D&S Clean As A Penny

Foaled 5/01/2017

TRIPLE REGISTERED PINTO STALLION FOR YOUR CONSIDERATION!

This brilliant young stallion has an enviable pedigree.

He is a son of D&S Jocomotion -

- AMHA World GRAND Champion Stallion and AMHR National GRAND Champion as well.

Jocomotion is a direct son of D&S JoCos Lil Admiral (owned and loved by Painted H Ranch in Chino Hills, California) who is the sire to World SUPREME Champion D&S TG Ima Country Boy.

Trump measures about 34.5" and sells with all three sets of registration papers.

Only for sale as owner is now breeding ASPC Modern Shetlands.

Trump is balanced and correct with a smooth body and beautiful, Shetland refinement.

He has not been shown as he was purchased as a breeding stallion prospect before his owner began to focus on Modern Shetlands.

PRICED WELL BELOW MARKET VALUE

$$3,000.00

Trump's sire, Jocomotion

Susan Brooks

RIVERDANCE MINIATURES

sbrooks@pclink.com

www.riverdanceminiatures.com

(386) 688-2261

Located in Lake City, Florida

(111021X) Ad updated 8/15/2021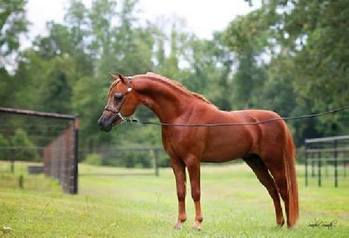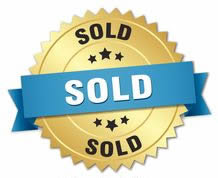 Rakvik JoCo's Triple Motion
ASPC/AMHR/AMHA Triple Registered 33" Shetland Chestnut Stallion
SOLD FROM THIS PAGE
Macallan AN (January 2019)
Rayvik Jocos Triple Motion (December 2018)
Lazy N Incendios Pequeno Picoso (November 2018)
LM Country Loco
Amore Toms Supreme Majesty
LM Big & Rich (September 2016)
Owsley Fork Grey Gambler (August 2016)
Have a TRIPLE REGISTERED stallion to sell?
Email karen@minihorsesales.com to have him featured on this page