Premier Miniature Horse Mares For Sale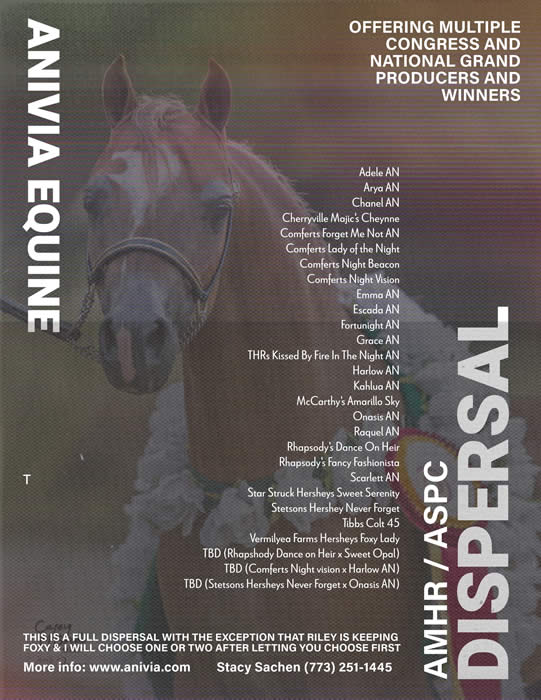 Emma AN

ASPC/AMHR Registered Shetland 2022 Chestnut Sabino Mare

2023 AMHR NATIONAL CHAMPION FUTURITY YEARLING MARE 32-36"

ASPC #173586

AMHR #356473t

RHAPSODYS DANCE ON HEIR X COMFERTS NIGHT BEACON

Foaled 5/02/2022

SIBLING TO MANY TOP COMFERT SHOW HORSES!

Emma is proudly offered as part of the ANIVIA EQUINE dispersal sale.

ANIVIA has done all the work in collecting the VERY best in Shetland lines.

You can use their knowledge to improve your breeding program.

Sire: DANCE ON HEIR Dam: COMFERTS NIGHT BEACON

THIS MARE IS PRICED CATEGORY "R"

AMHR/ASPC DISPERSAL PRICING CATEGORIES

H: - >20K

O: 15 -20K

R: 10-15K

S: 5-10K

E: <5K

MORE INFO CAN BE FOUND ON ANIVIA'S WEBSITE

ANIVIA EQUINE

Stacy Sachen

SEE WEBSITE FOR DETAILS

www.anivia.com

To purchase, contact Stacy:

S Anivia Equine on Facebook

Located in Vacaville, California

(030324NX) Ad updated 12/1/2023
McCarthys Amarillo Sky

ASPC/AMHR Registered Shetland 2013 Black Broodmare

PROVEN PRODUCER OF SHOW QUALITY OFFSPRING

ASPC #163586

AMHR #321710A

MICHIGANS SILVER DESPERADO X ONEKA'S MIDNIGHT DELIGHT

Foaled 4/08/2013

2014 CONGRESS CHAMPION YEARLING MARE

2014 CONGRESS RES CHAMPION JUNIOR MARE

2014 AMHR NATIONAL TOP TEN

FULL SIBLING TO MCCARTHYS JESSE JAMES OF RIVENBURGH

Sky is proudly offered as part of the ANIVIA EQUINE dispersal sale.

ANIVIA has done all the work in collecting the VERY best in Shetland lines.

You can use their knowledge to improve your breeding program.

THIS MARE IS PRICED CATEGORY "S"

AMHR/ASPC DISPERSAL PRICING CATEGORIES

H: - >20K

O: 15 -20K

R: 10-15K

S: 5-10K

E: <5K

MORE INFO CAN BE FOUND ON ANIVIA'S WEBSITE

ANIVIA EQUINE

Stacy Sachen

SEE WEBSITE FOR DETAILS

www.anivia.com

To purchase, contact Stacy:

S Anivia Equine on Facebook

Located in Vacaville, California

(030324NX) Ad updated 9/14/2023
Chanel AN

ASPC/AMHR Registered Shetland 2021 Bay Sabino SHOW Mare

TSL'S RAVENS NIGHTHAWK & RHAPSODY'S REIGN MAN BREEDING!

ASPC #172548T

AMHR #353455T

COMFERTS NIGHT VISION X RHAPSODYS FANCY FASHIONISTA

Foaled 4/24/2021

WITH A PEDIGREE THIS IMPRESSIVE, YOU CAN'T GO WRONG INVESTING IN "CHANEL".

Chanel is sired by COMFERTS NIGHT VISION, a direct son of TSL's Ravens Nighthawk.

Her dam, RHAPSODY'S FANCY FASHIONISTA is a Rhapsody's Reign Man daughter out of the incredible mare, B & L's Rock "E" Lady Of Fashion.

She is for sale as part of the ANIVIA EQUINE dispersal sale.

ANIVIA has done all the work in collecting the VERY best in Shetland lines.

You can use their knowledge to improve your breeding program.

THIS MARE IS PRICED CATEGORY "S"

AMHR/ASPC DISPERSAL PRICING CATEGORIES

H: - >20K

O: 15 -20K

R: 10-15K

S: 5-10K

E: <5K

MORE INFO CAN BE FOUND ON ANIVIA'S WEBSITE

ANIVIA EQUINE

Stacy Sachen

SEE WEBSITE FOR DETAILS

www.anivia.com

To purchase, contact Stacy:

S Anivia Equine on Facebook

Located in Vacaville, California

(030324NX) Ad updated 9/13/2023
Star Struck Hersheys Sweet Serenity

ASPC/AMHR Registered Shetland 37.5" Bay Mare

B&Ls BAR-Gs ROCK "E" HERSHEY BAR X RHAPSODY'S RED GLITTER GAL

Foaled 6/24/2014

Serenity's offspring below:

AMHR

ASPC

AMAYA AN

MARE

5/3/2021

AMHR

ASPC

FORTUNIGHT AN

STALLION

6/11/2022

TSL RAVEN'S NIGHTHAWK

ASPC

STAR STRUCK GOLD'S SWEET & SPICE E

MARE

5/24/2019

B&L'S DIAMONDS GOLDEN IMAGE

RARE OPPORTUNITY TO PURCHASE PART OF A LEGEND!

Sweet Serenity is a direct daughter of Rock "E" Hershey Bar out of a top SHOW mare.

She is a proven producer. Her offspring are showing and WINNING in today's ultra competitive show arena.

One of her foals was JUST awarded AMHR Jr Reserve Champion in a class of TOP horses.

She's AMHR/ASPC registered.

NO DOUBT she's a HERSHEY with her ultra showy attitude, bright eyes, pretty face and long hooky neck.

THIS MARE IS PRICED CATEGORY "R"

AMHR/ASPC DISPERSAL PRICING CATEGORIES

H: - >20K

O: 15 -20K

R: 10-15K

S: 5-10K

E: <5K

MORE INFO CAN BE FOUND ON ANIVIA'S WEBSITE

ANIVIA EQUINE

Stacy Sachen

SEE WEBSITE FOR DETAILS

www.anivia.com

To purchase, comtact Stacy on Facebook at:

S Anivia Equine

Located in Arkansas

(030324NX) Ad updated 9/13/2023
Located in Florida at Nirvana Training Center

(022824X) Ad updated 8/16/2023

LM Idols Vickielynn

(Vickie)

AMHA/AMHR Registered 2022 Palomino SHOW Mare

IN TRAINING WITH EMILY CONDER - FIT AND READY TO SHOW NOW!

FIRST KNIGHTS BILLY IDOL X MODERN MARDI GRAS ANNA NICOLE

Foaled 3/30/2022

ISN'T SHE LOVELY?!

Billy Idol is a PROVEN sire of show quality foals and he hit it out of the ballpark with this palomino beauty!

We LOVE the blending of Billy Idol's classic "Miniature" pedigree with the leggy, tight barreled look of our pure Shetland mares.

"Vickie's" dam is an incredible ASPC/AMHR/AMHA Triple Registered mare that is stamping her offspring with perfect toplines, long hooky necks and small, trim barrels.

Now you can have a little Shetland in your breeding program without compromising height.

Vickie is an early 2022 mare and measures 32". She's projected to mature at 33.5".

Vickie is currently in training with Emily Conder of Nirvana Training Center in Florida.

Her current owner had plans to have Vickie out showing in 2023 but family responsibilities are forcing the sale of this incredible show mare

- now YOU can show her this year!

SERIOUS INQUIRIES ONLY PLEASE. THIS MARE DESERVES A SERIOUS SHOW HOME!

$13,000.00

Tarah Hannes

INDEPENDENCE MINIATURES

(267) 446-1812

t.hannes514@gmail.com



The BEST of the BEST offered for your consideration
Top Quality mares of all ages, priced at $6,500.00 or more.
These mares are for the serious show competitor, or top notch breeding program.
Serious inquiries ONLY please!
CONTACT THE MARKS AGENCY FOR ALL YOUR EQUINE INSURANCE NEEDS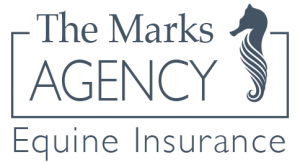 The Marks Agency, Inc
Founded and focused from the customer's point of view of Equine Insurance needs.
Providing you with direct communication to a licensed insurance producer with continued customer support from application to renewals.  We educate and provide proper tools for our clients to be prepared for the unexpected.
Providing Insurance while building relationships for #1 customer service!
The Marks Agency, Inc. founded by life long equine enthusiast Chandler M. Marks, is backed by the worlds leading providers for Equine Insurance needs – GREAT AMERICAN, with history dating back to 1872.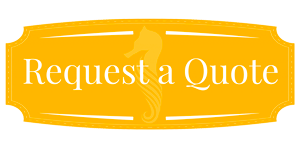 Sold from this page
Hunterberry Hill Impressive Adora (December 2020)
LM Hawks Shiraz (December 2019)
2018 LM Mare Country Boy/Catalina (March 2019)
Wingate Rebels Elegant Lady (November 2018) Congrats to Lisa & Ryder Pichler/Gallery Originals
First Knights Prima Ballerina (July 2018)
LM Hawks A Love Song (June 2018) Congrats to Regina Arons
LM Hawks Just Call Me Ivy (June 2018) Congrats to Regina Arons
Love At First Knight (April 2018)
LM Idols Radiant Hawk (May 2017)
Riverdances Marbled Tigress (December 2016)
RFM Inikis American Beauty (July 2016)
PHR Idols Brilliant Hawk (June 2016)
LM Hawks Bey Escape (May 2016)
LM Idols Juliette Hawk (April 2016)
LM Idols Blue Halo (April 2016) Congrats to Erin Petrilli
LM Hawks Classic Fable (March 2016)
LM Idols Contessa Hawk (February 2016)
SMHCs Rhythmic Dancer (December 2015)
2015 Shampaigne Filly by Billy Idol (November 2015)
Aloha Acres Picture The Lite (October 2015)
Aloha FRF A Silent Fawn (October 2015)
ALOHA ASPC/AMHR Shetland 2015 Chestnut Pinto SHOW Filly (September 2015)
Stars Idols Inspiration (August 2015)
Star Struck Hershey's Sweet Success (May 2015)
MiniEquine Idols SemiSweet (January 2015)
Alliance LA Mercy Me (January 2015)
Picture Perfect Rebelchase Roxyhart (October 2014)
Soldier Creek Baby Im A Star