Miniature Horse Farm Directory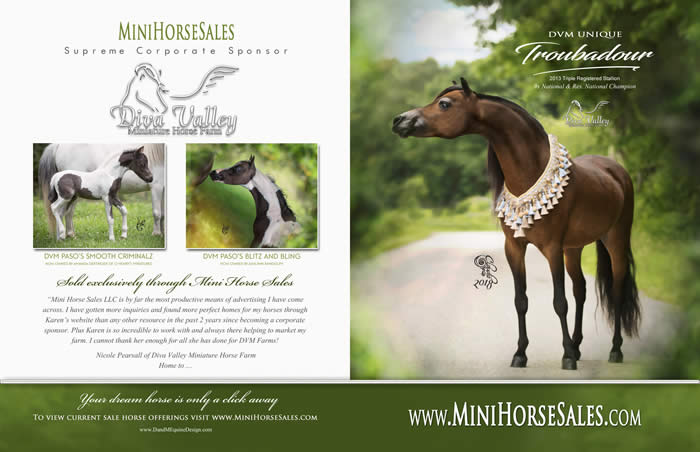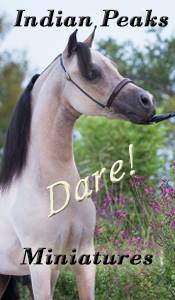 Indian Peaks Miniatures
Colorado
John & Jennifer Bennett
HOME OF MULTI WORLD GRAND CHAMPION
Indian Peaks Just Let Me Impress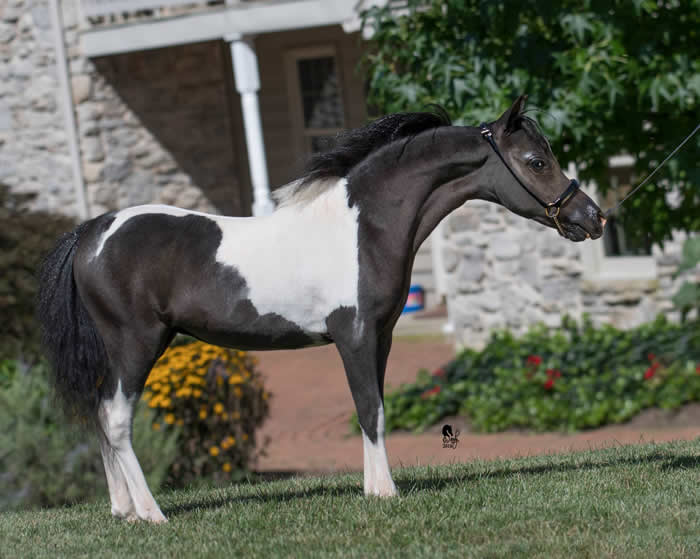 JA Miniatures
Located in Leipsic, Ohio
jaminiatures@yahoo.com
JASON ALT
419-202-8646
JA Miniatures specializes in breeding small, correct Arabian type black pinto Miniature Horses.
Our horses are show quality with top bloodlines, including
Orion Light Vant Huttenest, Reeces Night Hawk , Martin Boozers After Dark & L&D Scout
Pictured is our special "Rose" - Azariah's JA Graceful Eagle.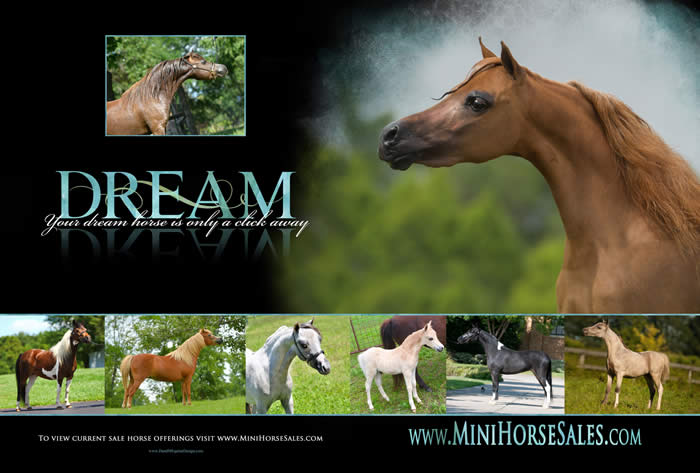 EAGLES NEST HORSE CORRAL
We are a small farm located in Central Pennsylvania about 45 minutes West of Harrisburg. Eagles Nest Horse Corral is owned by Linda Kint.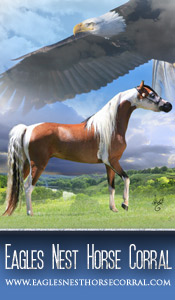 We raise, breed, show and sell AMHR/AMHA Miniature Horses.
We bought our first miniature in 2009 , a bred mare, and once she had her foal we were hooked and that was the beginning of Eagles Nest Horse Corral.
We have since been very fortunate to find really great friends in the miniature horse world and appreciate all the advice that was shared by other breeders. We are also proud to be able to offer our miniatures at small farm prices with quality bloodlines.
Our goal here at Eagles Nest Horse Corral is to breed quality miniatures with good conformation. All of our miniatures are registered either AMHA or AMHR or both, and include show quality bloodlines such as: Cross Country Private Terms, Rowdy, Dell Terras, Boogerman, Martin Boozer, Sierra Dawn Uno De Mayo, and Buckeroo just to name a few. We have a 40x80 facility with a 52x72 wing attached.
Each of our stalls have cameras, which we can watch from our residence and they really come in handy especially during the foaling season.