Miniature Geldings priced at $950.00 or less
The Miniatures on this page are looking for good homes. Prices are very affordable - and suitable for great 4H homes or a pet home situation - some may even be free to approved homes with references!
Limited in budget, but not limited in the amount of LOVE you can give? Check out the horses in this album - priced at $950.00 or less. Many of the sellers will donate a part of the proceeds of the sale to a Mini Horse Rescue of their choice. Horses are available to loving, forever homes - ideal for 4Hers, companion horses or someone just looking for a wonderful "pet" mini. Please check back often!
Cross B Benjamin
(Ben)
AMHA (A45184) 33" 2000 Bay Gelding
++ OLDER GELDING NEEDING A FOREVER HOME! ++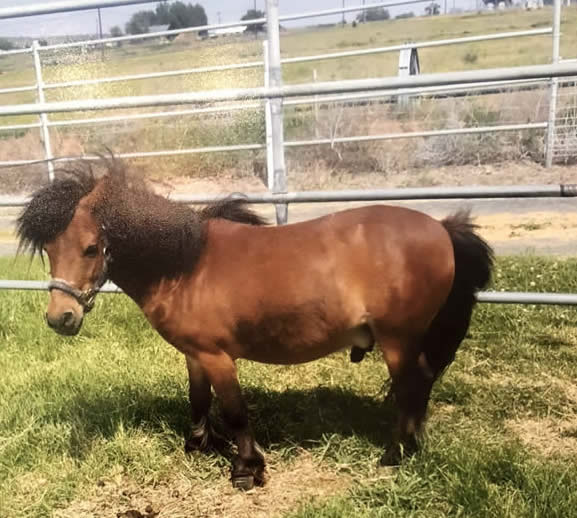 Scott Creek On Target x Brewers Lucky Lady
Foaled 5/17/2000
Help us find this senior gelding a forever home!
Cute as a button and LOVES peopel!
Also selling his sire -
- a pretty black pinto Scott Creek On Target (pictured below) and could package them together!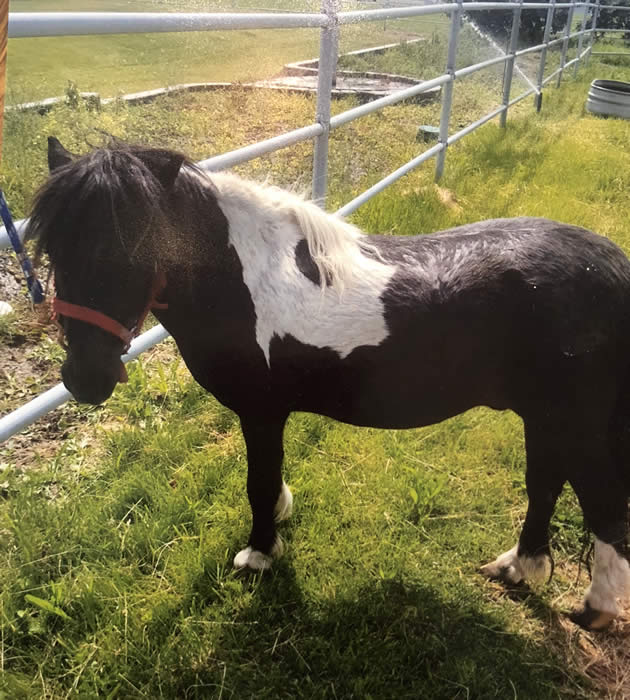 Ben is a super easy gelding.
He would make an ideal companion or youth horse.
His owners love him dearly but are no longer able to perform the daily chores involved in horse ownership.
$800.00
Janet Berg
721 Road 20 NE
Soap Lake, WA 98851
509-398-2776
Email: crossbfarm@mygait.com
Located in Soap Lake, Washington
(122518X) Ad updated 6/25/2018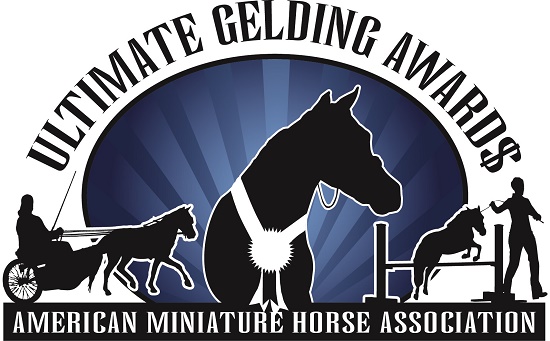 #JW200 Now Available from MiniTack!
Rotational Dewormers!
Stop worrying about whether or not you have wormers ready to use when you need them most. Mini horse worming kits are a convenient and effective method of parasite control.
(Pictured is Basic 3-Wat Rotational Deworming Kit)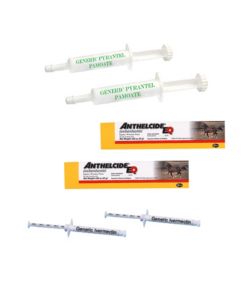 Basic 3-Way Rotational Wormer Kit
This rotational deworming kit is the most convenient way to make sure you have the dewormers ready to use when you need them. Order one dewormer kit per horse. This kit is based on the active ingredients listed and we reserve the right to substitute the lowest priced equivalent dewormer to complete each kit. We will ship your entire year's supply of dewormer with expiration dates of over a year away, allowing you to "lock-in" your deworming costs for the next year today! Always consult your veterinarian before beginning any deworming program.
Standard 1-Year Dewormer Pack
6 tubes of dewormer using 1.87% Ivermectin paste and provides deworming protection for one horse up to 1,200 lb. of body weight for 12 months.
The kit includes the following Dewormers: (2) Generic Pyrantel, (2) Generic Ivermectin, (2) Anthelcide.
*Always consult with your veterinarian before beginning any annual deworming program.
Size:
For horses up to 1,200 lb.
This kit is not available for sale in Canada.
Also we reserve the right to substitute the lowest priced Ivermectin Dewormer for this product.
** Image shown is for illustrative purposes only and may not depict the actual products.**

24/7 Call Toll Free 1-888-775-6446
VISIT OUR PRODUCTS PAGES FOR MANY MORE UNIQUE MINIATURE HORSE CLOTHING AND SUPPLIES
SOLD FROM THIS PAGE
Scott Creek Monarch Aplozz (January 2017)
Crystal Ridge Beau Jolais (October 2016)
Dunrobins Morning Revely (January 2016)
Reflections Tie Breaker (April 2015)
Designer Creations Super Moon (April 2015)
MWMs Mr Bs Moving Machine (February 2015)
Mini Makers Freedoms Tribute (January 2015)
Coolest Undercover Cowboy (August 2014)
Evergreens Lane Ringo (July 2014)
OceansEast Nautica By Design (June 2014)
SFM Scouts Undisputed Hawk (October 2013)
LR Idols Hawk Hollister (August 2013)
Brookhavens Domineer (August 2013)
Mazzie (June 2013)
ASW Buckin Irresistible (May 2013)
Sequoia Mimes Maserati LTD Edition (May 2013)
Ranch Of The Willows Jesse James (March 2013)
Sam (October 2012)
Ballad (December 2012)
Style (December 2012)