Stallions Standing at Stud ~ 2021 Breeding Season

NOT FOR SALE! THESE FINE STALLIONS ARE STANDING AT STUD TO APPROVED MARES!
AVAILABLE ON A BREEDING LEASE TO AN APPROVED FARM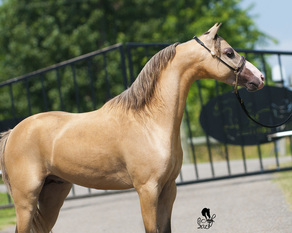 Erica's Rip Ride And Rock It
(RipIt)
ASPC/AMHR Silver Buckskin 38" PROVEN Stallion
"RipIt" is available to an approved farm on a breeding lease only.
Here is some info from his proud owner/breeder:
"Ripit is one of my heart horses and he is such a sweet natured and athletic stallion.
With Stella now and a few up and coming breeding stallions I am offering Ripit on a breeding lease, even for multiple seasons if the right home is looking - and you might be suprised at the deal I will make if its the perfect fit. He will hand or pasture breed, here at my house he lives out with his mares and foals - is great with foals and gets the mares in foal without any worry.RipIt is an awesome 2010 AMHR/ASPC 38" stallion.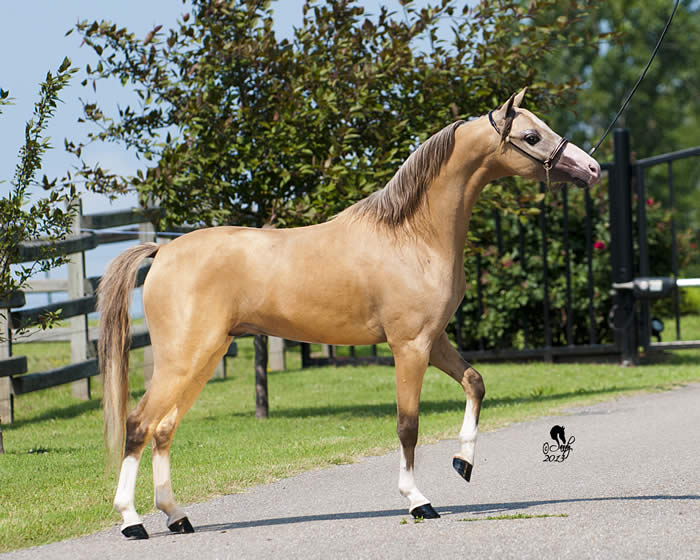 RipIt is sired by the gorgeous Rock E son, Wall Street Rock E Rock On, who is a Congress and National Res. Champion Sr. Stallion.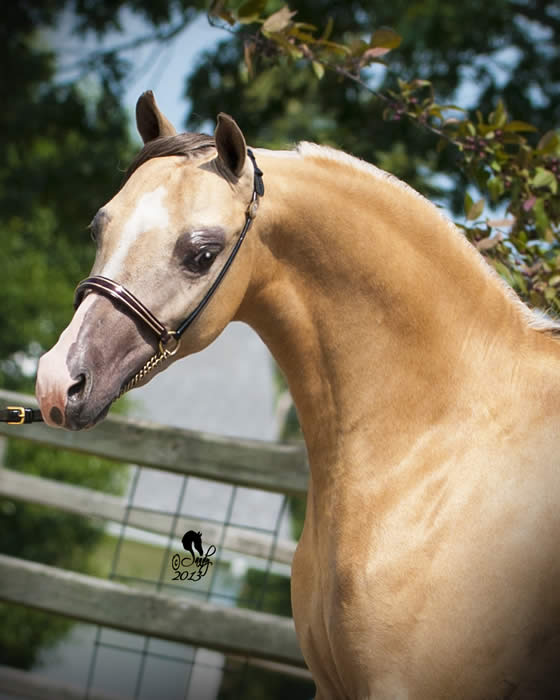 RipIt's dam is the amazing MULTI (multi) National Champion mare, Wall Street Illusions Ballerina HOF, who is a multi National and Congress champion producer.
He has a tiny dainty head, long archy neck, and the refinement we all want.
His VERY first foal went Congress GRAND Champion and Ripit while having a small foal crop over the years has produced a number of Congress and National Champions.2011 National Champion.

His winnings incude:
2012 National Champion Owned, Bred, Exhibited stallion Over
2012 Res. National Champion Two year old Stallion Over
2012 Res. National Champion Ammy Jr Stallion Over
2013 National Champion Futurity Stallion
2013 National Res. Champion Ammy Sr. Stallion
Erica Killion
ERICA'S TINY TROTTERS
www.ericastinytrotters.com
ericastinytrotters@hotmail.com
(501) 626-7367
Located in Arkansas
(123121X) Ad updated 5/31/2021
LOCATED IN OHIO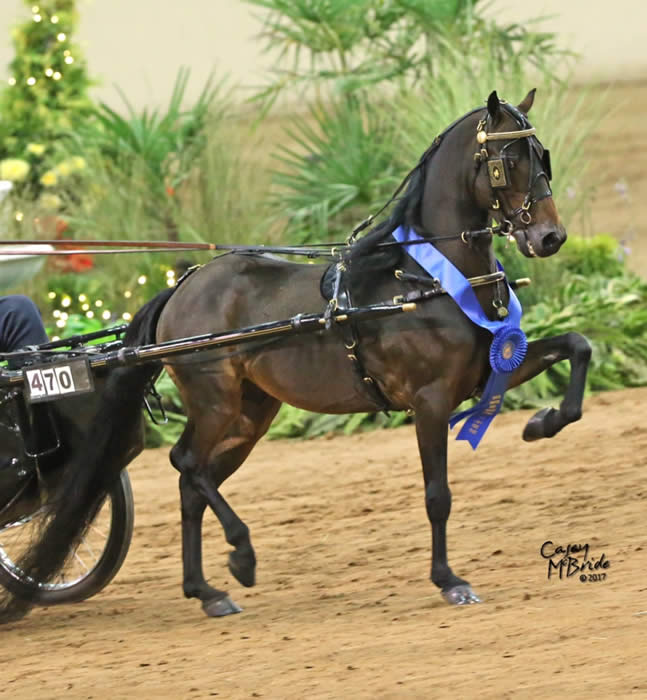 Excaliber's Perfect Day
(Perry)
ASPC/AMHR 2011 Bay Stallion
UNDEFEATED IN 2017 AS A PLEASURE DRIVING HORSE!
RFP Timed To Perfection (HOF) x P.P.S. Just Add Pearls (HOF)
Looking to add EXTREME movement and MODERN Shetland lines to your breeding program?
Breed your top mares to PERRY!
Perry was undefeated in 2017 as a Pleasure Driving Horse.
He has continued to prove himself in both the AMHR & ASPC show rings.
He's the perfect combination of incredible athleticism and unbeatable temperament.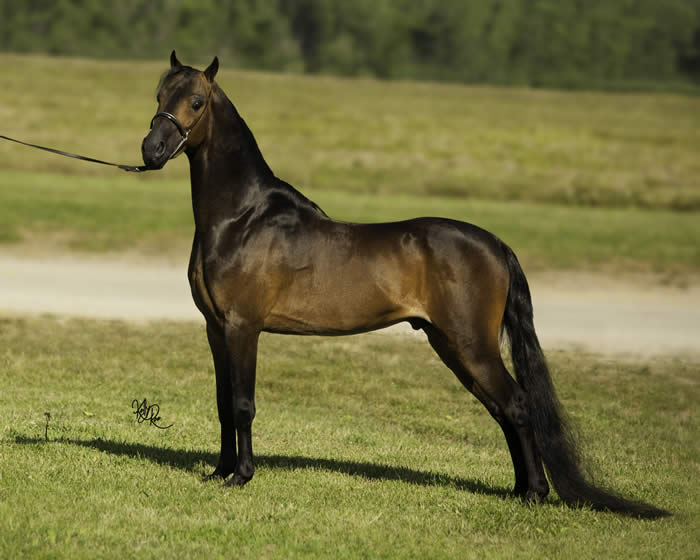 He is sired by 5x Congress/AMHR Grand Champion and HOF stallion RFP Timed To Perfection.
Perry's accolades in 2017 alone include:
AMHR National Champion Pleasure Driving STAKE 36" - 38"
AMHR National Champion Pleasure Driving 36" - 38"
AMHR National Champion Amateur Pleasure Driving, Over
AMHR National Champion Youth Pleasure Driving 13-17, Over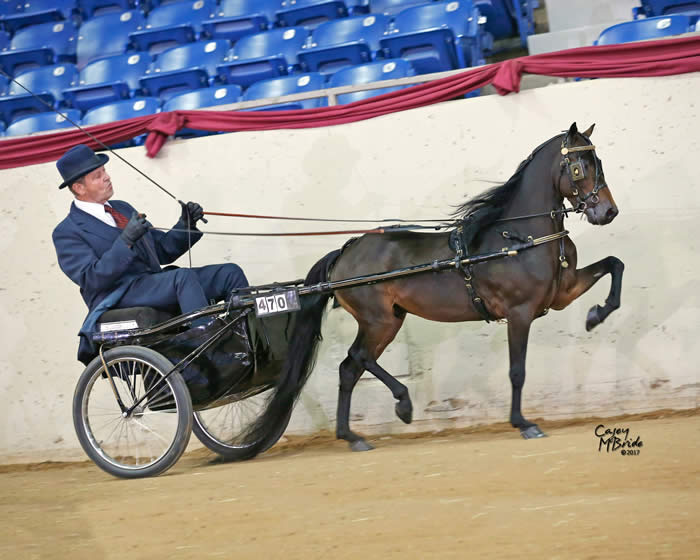 STUD FEE: $800.00
LIVE FOAL GUARANTEE
AMHR FUTURITY NOMINATED STALLION
Kimberly McCabe
MACABE'S TRAINING CENTER
(937) 823-7878
kmccabe369@gmail.com
Located in Ohio
(123120X) Ad updated 2/5/2021
ARIZONA
BORN IN A BARN MINIS
Marissa Davis
(480) 414-8442
borninabarnminis@gmail.com
https://www.borninabarnminis.com/
Born In A Barn Miniatures is dedicated to bettering the Miniature horse breed by using only those miniatures displaying excellence in conformation, personality, pedigree, color and athletic ability. It is our goal to shape the breed by adding to it beautiful, athletic horses that can excel in many areas of the show ring or provide people happiness as therapy animals.
Located in Gilbert, Arizona
LOCATED IN OHIO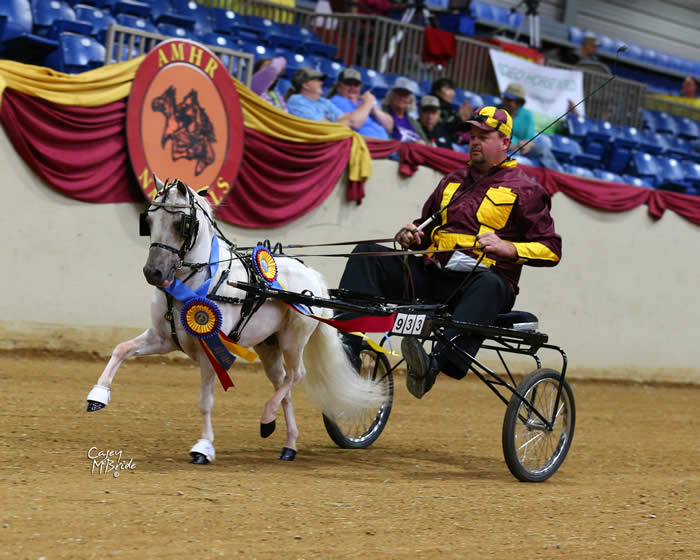 Abrias Moonlight Endeavor
(Jake)
STANDING AT STUD IN OHIO
AMHA/AMHR Registered Palomino Pinto Driving Stallion
Eastern Regional 2016 Champion Single Pleasure Driving,
~ wins in AOTE, Am Level 1, and Open Single Pleasure Driving 30-32"
2016 AMHA World Res WORLD CHAMPION 30-32" Open Single Pleasure
Champion 2016 High Point AOTE Single Pleasure Driving
AMHA 2015 GRAND CHAMPION SINGLE PLEASURE DRIVING HORSE
AMHA 2015 RES GRAND CHAMPION ROADSTER DRIVING HORSE
4x 2014 National Champion/Stakes Champion
Res National Grand Champion Country Pleasure Driving
National Champion Ladies Country Pleasure Driving
Res National Champion 32"-34" Country Pleasure Driving
Jake is an outstanding palomino pinto driving stallion, very naturally gifted with his beautiful movement, upheaded body style and pretty headset!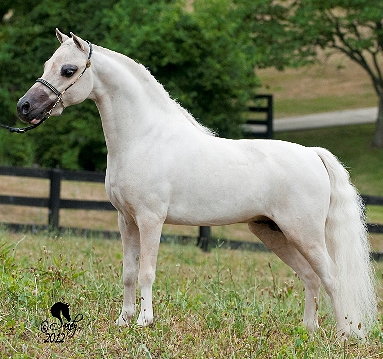 "Jake" is sired by Abrias Daring Endeavor who is a 4x World Champion and the 2013 World Res Grand Champion Country Pleasure Driving horse!
Jakes grandsire is Martins Boozers Daring Difference who was World Grand Champion Roadster horse and an amazing athletic stallion that had beautiful movement.
Jake's dam is Abrias Champagne Moonlight who is by Flight of Fancys Champagne Taste!
He is a 4x 2014 National Champion and STAKES Champion & 2015 World Grand Champion!
Standing In OHIO at Thornwood Farms - to Approved Mares
PRIVATE TREATY
LFG (LIVE FOAL GUARANTEE)
Owned by:
Thornwood Farms
Patty Diehl
phone 937-974-8261
Thornwood24@gmail.com
For information on listing your quality stallion on this page, please contact karen@minihorsesales.com
Listing fee is $25.00 per stallion. Your listing will remain on the site for 24 months.
Paypal payment to: karen@minihorsesales.com
Or snail mail:
Karen Rudolph
11 Agawam Ave
Hampstead NH 03841
617-320-3313