Miniature Horse Trailers & Equipment for Sale

2008 Hawk Custom Miniature Horse Trailer
Located in Florida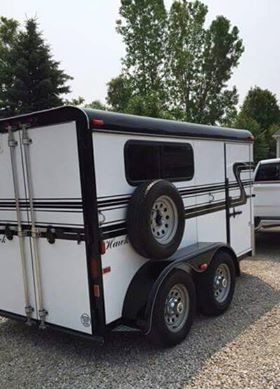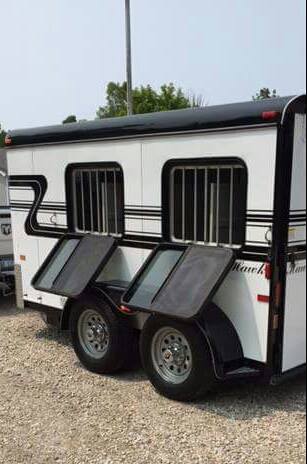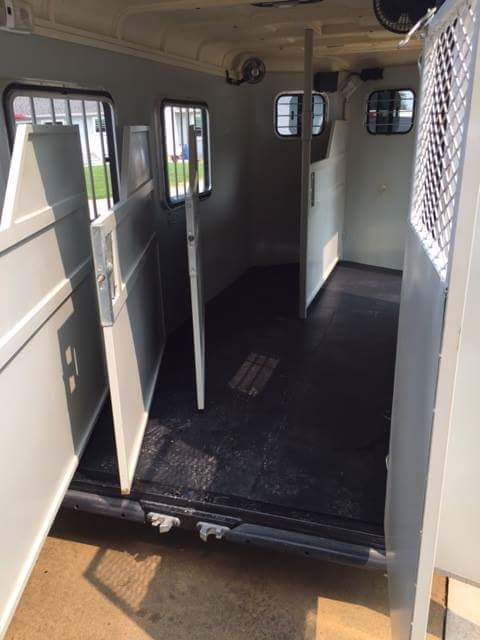 2008 Hawk 6 ft tall 5ft wide 12 ft long with 2 ft tongue total of 14 ft long
Weight 2,000 lbs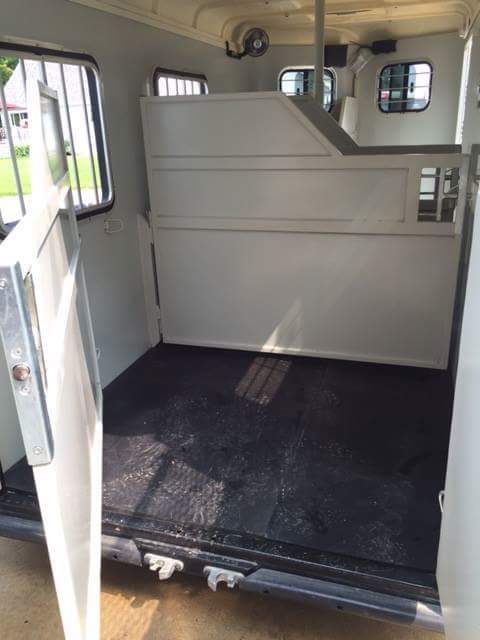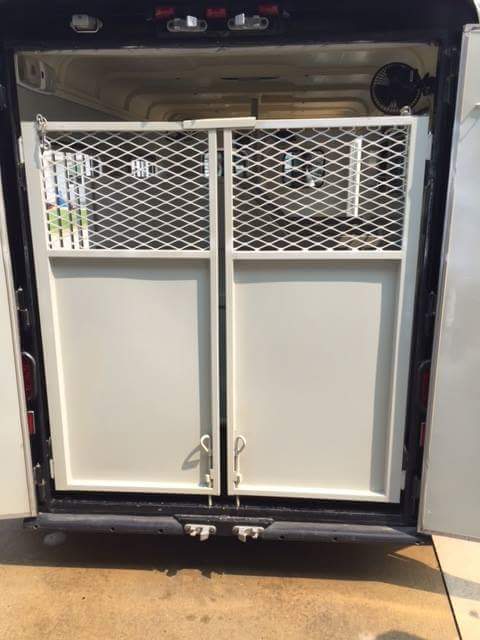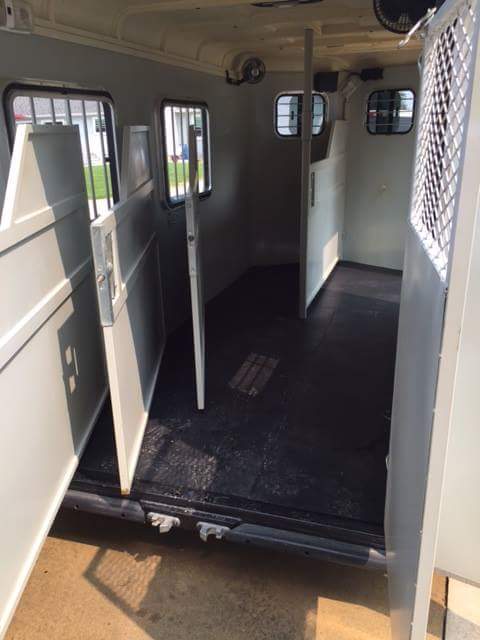 Hawk Custom built mini horse trailer. Always kept inside. 5 stall.
Aluminum. Excellent condition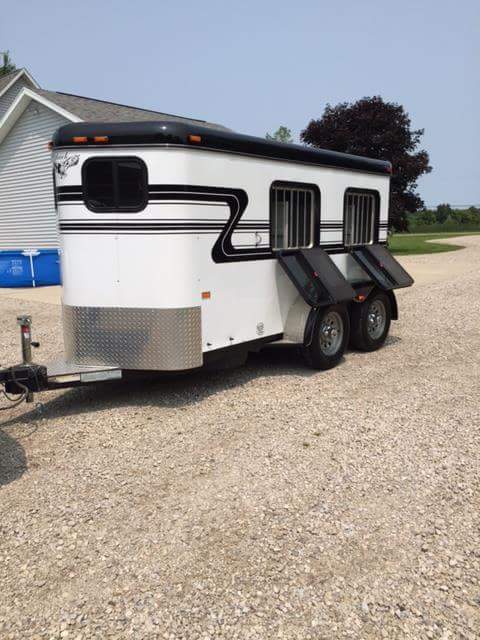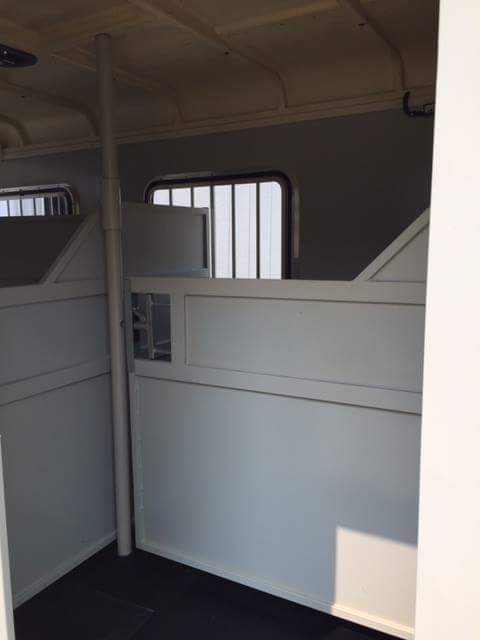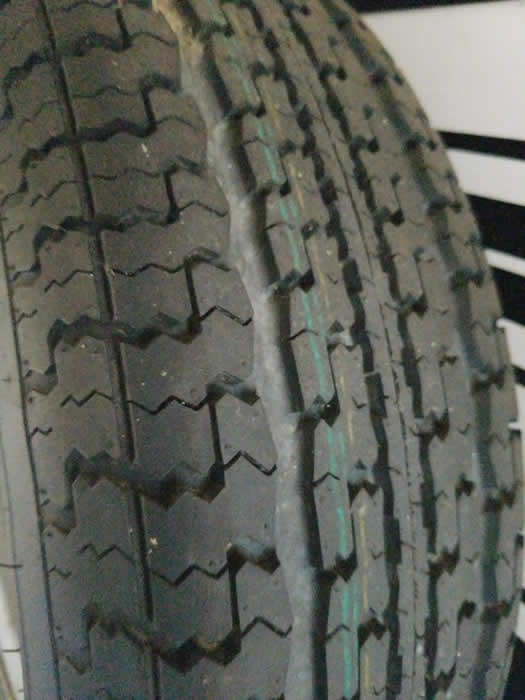 $8,000.00 or best offer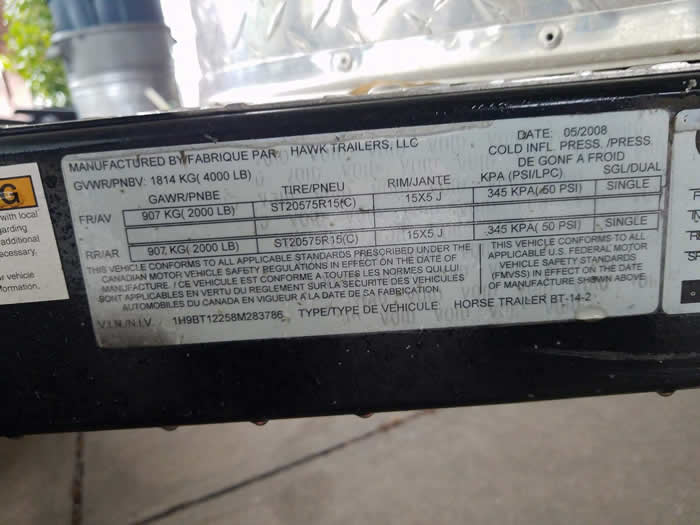 Susie Davis-Short
Onetuffgirl94hd@aol.com
(863) 439-2308 (home)
(863) 287-6544 (cell)
Located in Florida
(817) Ad updated 7/28/2017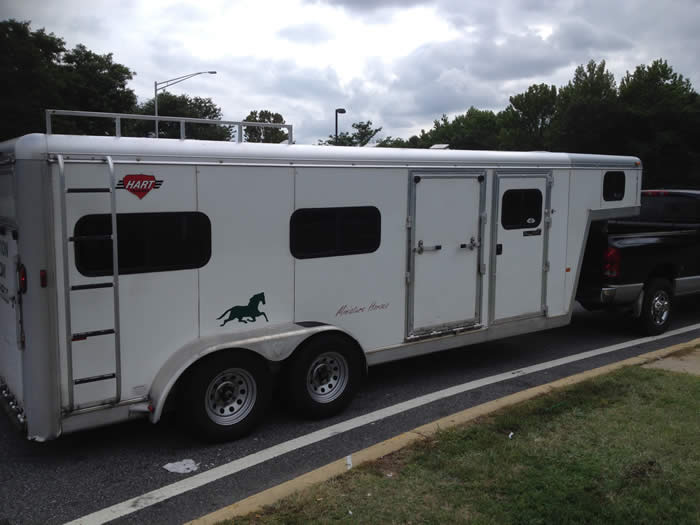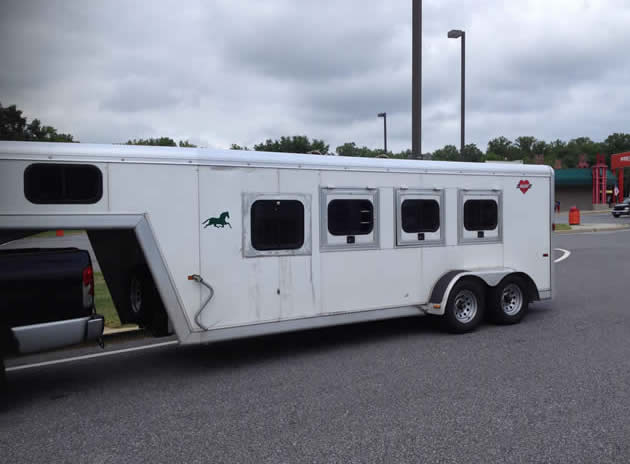 6-8+ Horse Miniature Horse Trailer
TOP QUALITY HART MINIATURE HORSE GOOSENECK TRAILER
SOLD! MARCH 2017
Current owner uses tack stall for horses but can be converted back into tack room. Goose neck area perfect for sleeping for your overnight shows!
SIDE AND BACK RAMPS. Can be configured to straight stalls and box stalls. FitsA & B sized Miniatures.
Lightweight and dependable.
Custom CM Miniature Horse Conversion Trailer
with Living Quarters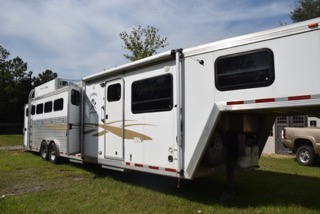 The trailer can hold 14 Miniature Horses.
There are 8 slant stalls, the back is 4x8 for storage, mother and foal, foals or three more horses.  There is a side door, as well as a back ramp. 
A/C Heat, Stereo system, Full kitchen, full bath,  Sleeps 4. 
Roof rack, power hitch, awning.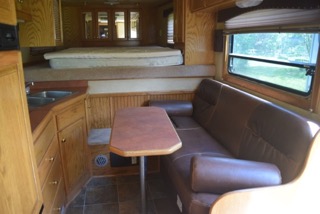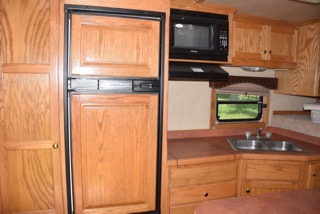 Some very minor cosmetic damage to skin of trailer & the drain tank needs to be replaced, cost is $500 and one of the steps is stuck.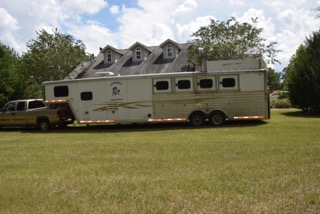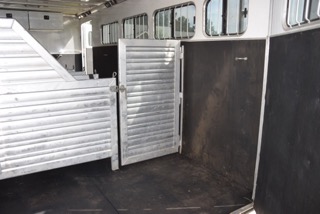 The trailer was purchased in 2004 and I had all of the work done for the stalls. 
They all can be removed, or swung the the side if someone wants to haul some big horses too.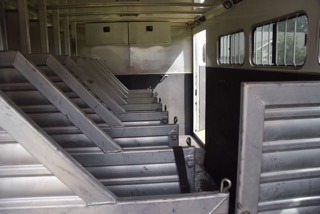 Owner paid $67,000.00

CM trailers are one of the top trailers made.
Apprx 11 years old with very little use.
A super deal at $45,000.00
OFFERED BY OUR CORPORATE SPONSOR, RIVERDANCE MINIATURES
Sue Brooks
RIVERDANCE MINIATURES
386-963-2505
sBrooks@pclink.com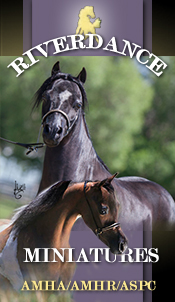 Located in Florida
(1115) Ad updated 3/12/2017
Wonderful trailer for Minis!  
2015 Exiss Gooseneck Horse Trailer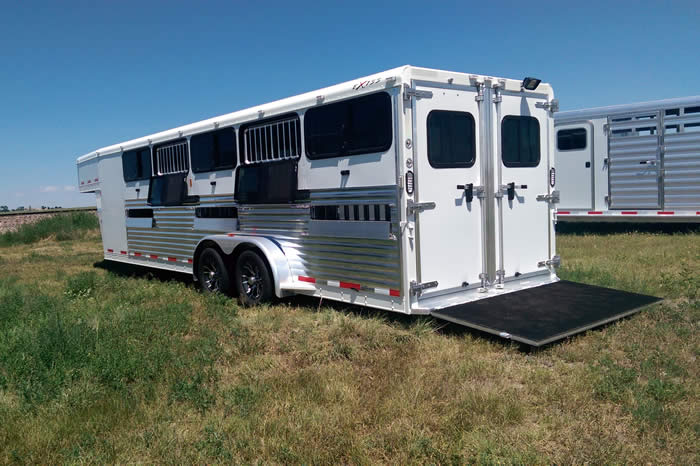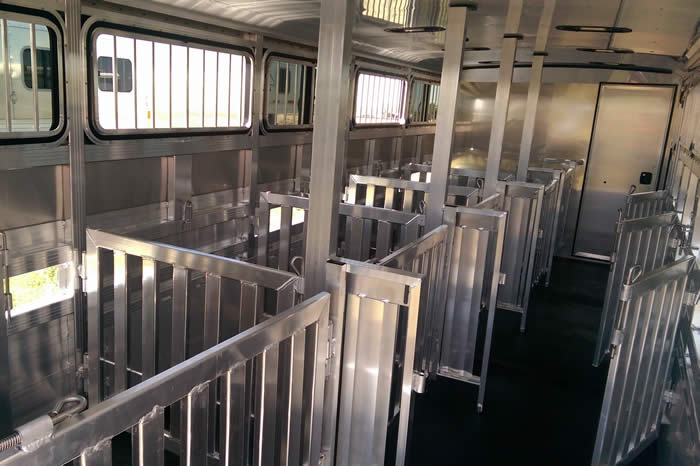 24' long x 7' wide x 6' tall.
 Insulated ceiling and walls.  
10 roof vents, drop down windows on both sides of trailer, hinged air gaps to get just the right amount of air flow.  
Rear ramp for easy loading, walk thru door from dressing room to horse area, rubber mats on the floor!  
Penning system that is totally convertible - make 5x7 stalls, 4x4 stalls, center divider, remove completely, etc.  
Extra running lights, 3 large load lights, and much more!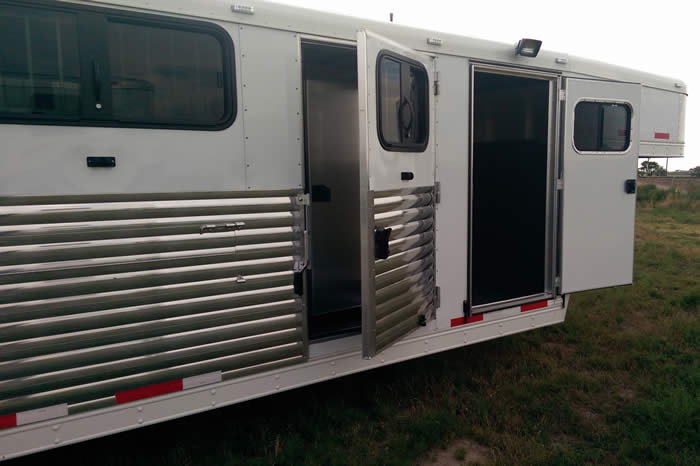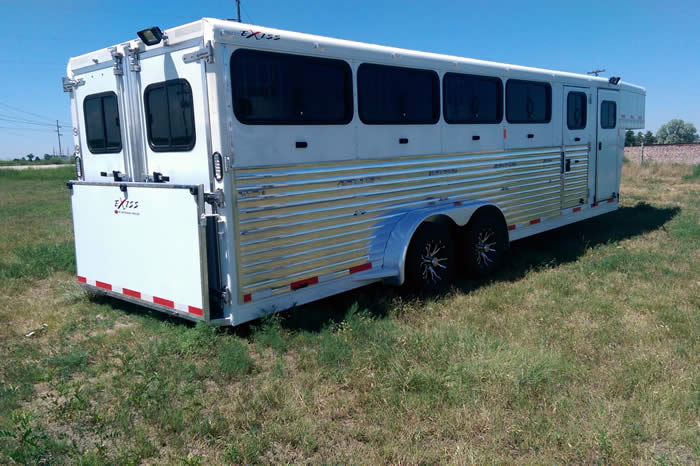 Priced at $29,750.00
backed by a 10 year transferrable warranty.  
Located in Nebraska with delivery available.  
Many other trailers available.  
(1114) Ad updated 11/18/2017