Therapy Trained Miniature Mares
THIS PAGE SPONSORED BY MINI HORSEFEATHERS
"Niceties for Necessities" Mini Service Diaper by Mini HorseFeathers
If you do therapy work with your Minis, you NEED this!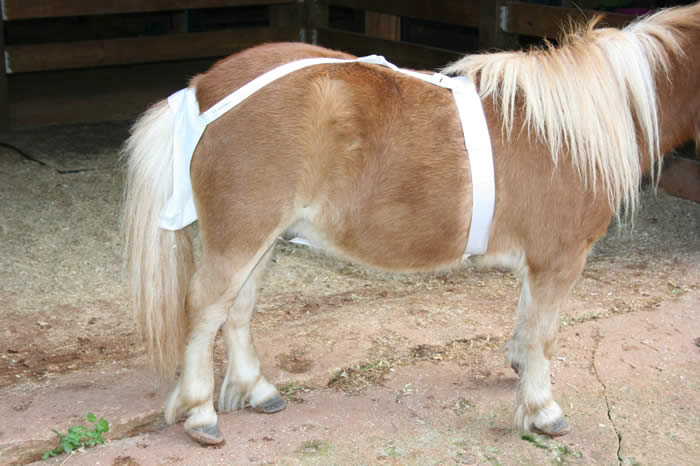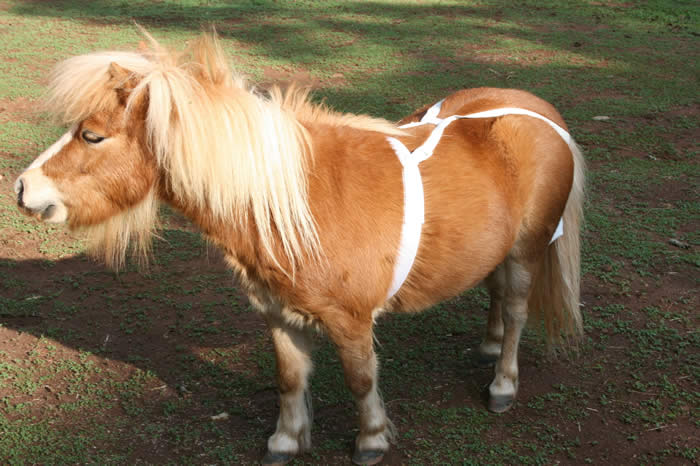 Minis and their unlimited powers of love and healing should not be limited to the barn and barnyard.
"Niceties for Necessities" Mini Diaper is easy to use, comfortable, secure and effective on your mini.
The simple strap system has a very adjustable surcingle belt as well as adjustable body length straps.
The 'catch' bag is made of an impermeable rubberized fabric inside and a handsome matte finish outside. (Standard Colors are Black or White, designs are available by special request)
This wonderful accessory will open doors for your mini as a service animal or for any special occasion where your mini may work, live or play indoors.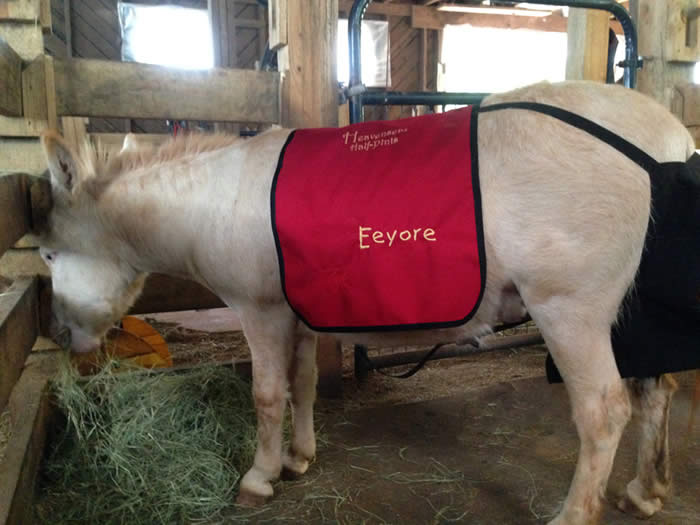 Mini HorseFeathers has designed unique attachable coverlets with customized embroidery (shown in product images) starting at $29.00* for a cover with text embroidery, if you have a logo or other artwork please call for a quote.
*Please add instructions on Custom Text for Coverlet when you Check Out in the window:
"Order Instructions and Comments"
CLICK ON LOGO BELOW TO PURCHASE PRODUCT ON OUR SPONSOR'S WEBSITE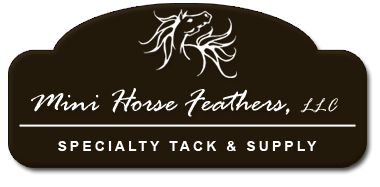 IDEAL CHRISTMAS GIFT!

Squeaky
Sweet SWEET Therapy Certified Sorrel Pinto Mare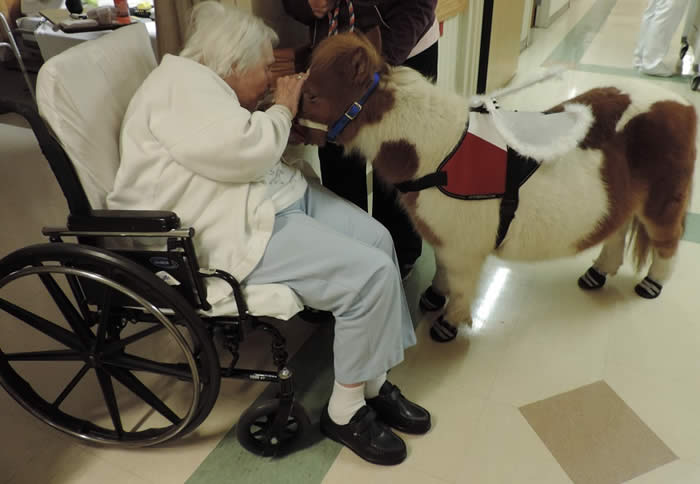 Squeaky is a 12 year old, sorrel pinto mare that is as sweet as they come! She is a bundle of love at only 27.5" tall! She has THE biggest eyes that will just melt your heart.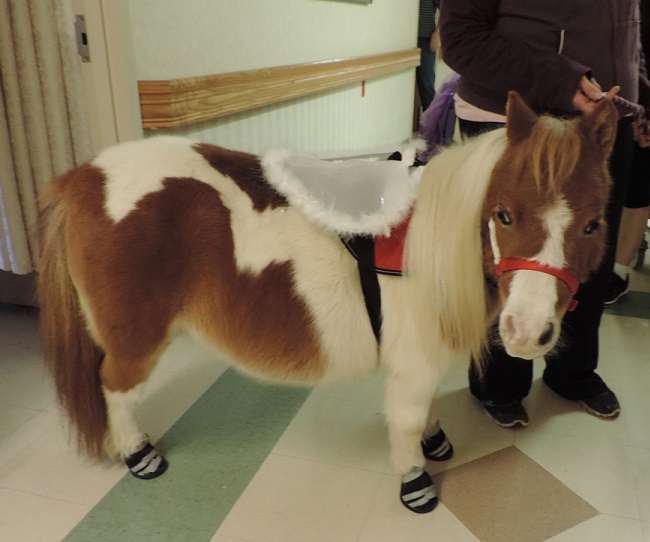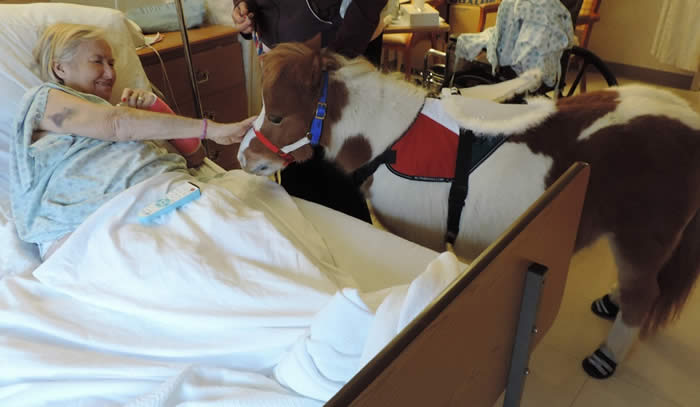 This little mare is trained to drive but may need a refresher course as she's spent most of her time recently just putting smiles on the patients she visits ;)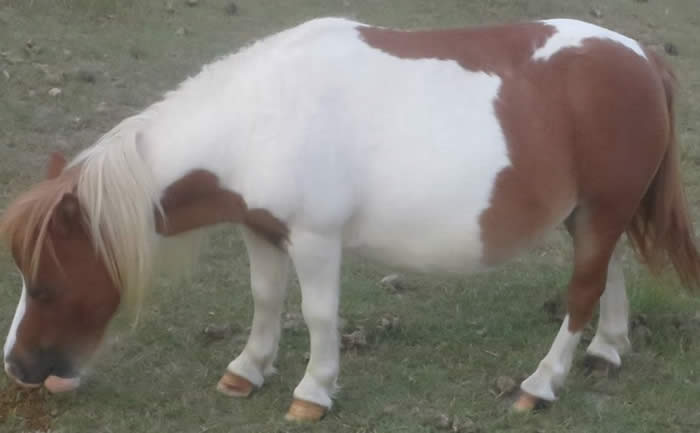 Squeaky is Therapy Trained for nursing homes and is not phased by walkers, wheel chairs or hospital beds. She will come with her official Therapy Horse Registration Certificate and a Therapy Horse Vest.
SOLD!
Snow Angel
Maximum Expressed Tovero Filly w/Blue Eyes - AMHR Eligible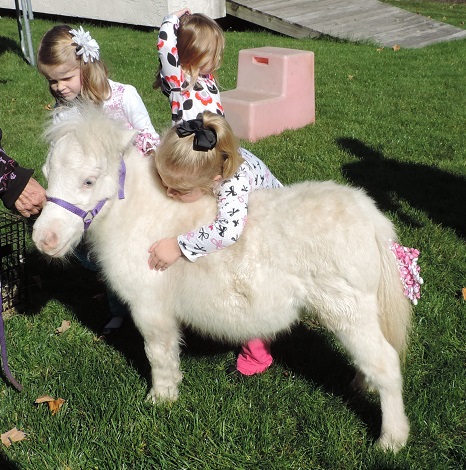 Snow Angel comes with her Therapy Horse Registration & Therapy Vest
Snow Angel is a DARLING coming yearling mare (foaled 3/26/2013). She is AMHR eligible & should mature around 27" tall. She is incredibly sweet and friendly and LOVES people.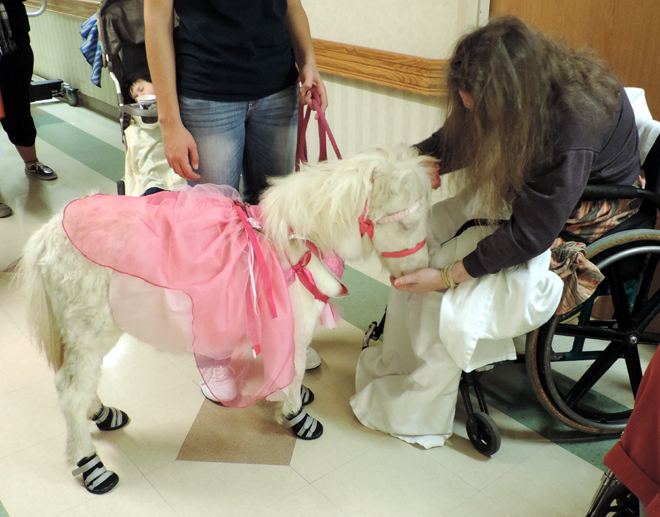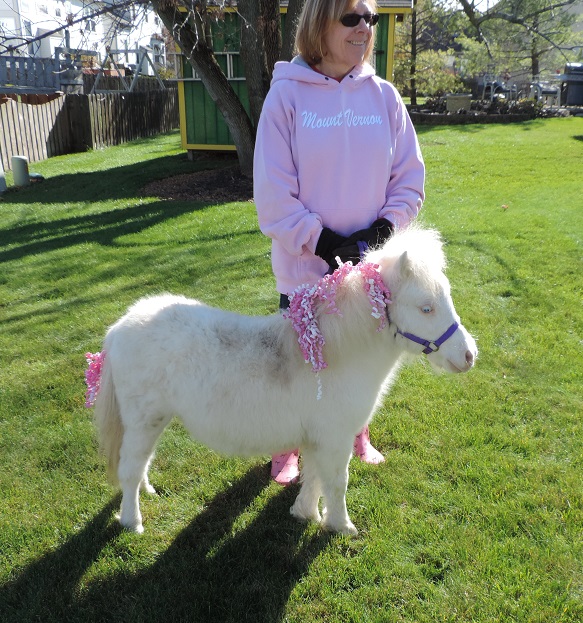 Snow Angel is trained for nursing home visits and also spent her whole summer doing pony parties where she let kids brush & pet her. She is a real baby doll. If you have been hoping to begin a public service, bringing Miniature Horses to visit the Elderly & sick, Snow Angel is a PERFECT first choice!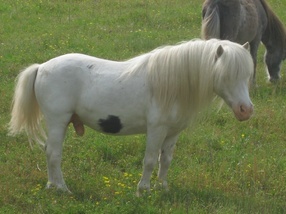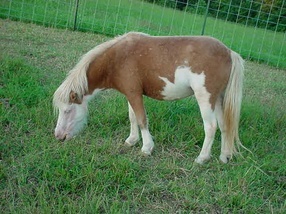 Sire: Bluebell Hollows Little Sir Echo Dam: Fames Little Liberty
SOLD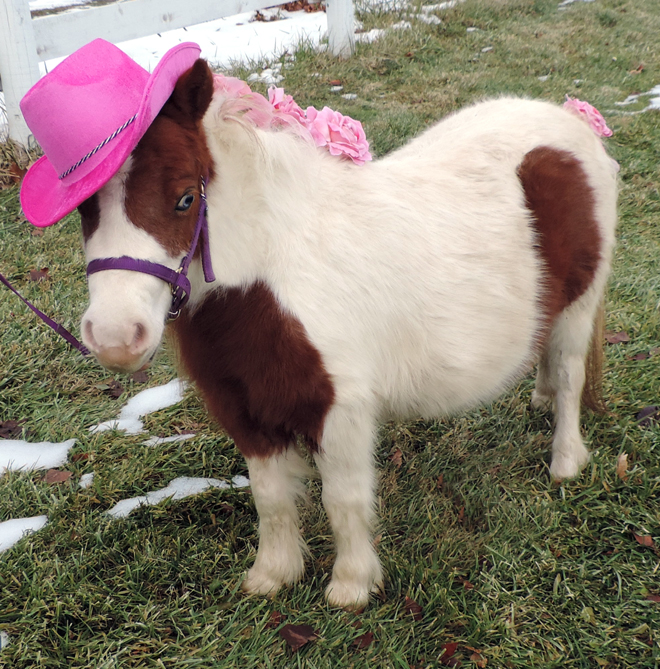 SOLD! "Cowgirl" has a new home already!