Driving Stallions for Sale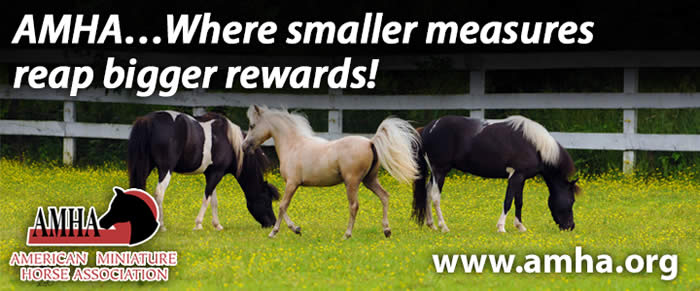 Samis Brilliant Accent
(Ace)
AMHA/AMHR 2009 32" PROVEN STALLION
++ SILVER HOF IN WESTERN COUNTRY PLEASURE ++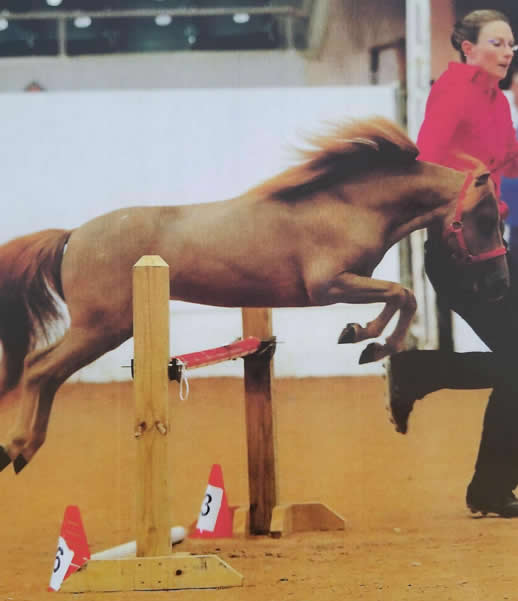 Abrias Signature Accent x Samis The China Moon
Foaled 5/29/2009
Someone is totally missing the boat on this guy!
Ace has a wonderful attitude.
He has been in professional training since 2012.
Ace is currently on the show string of a professional trainer in OK.
This talented stallion has his SILVER HOF (Hall of Fame) in Western Country Pleasure.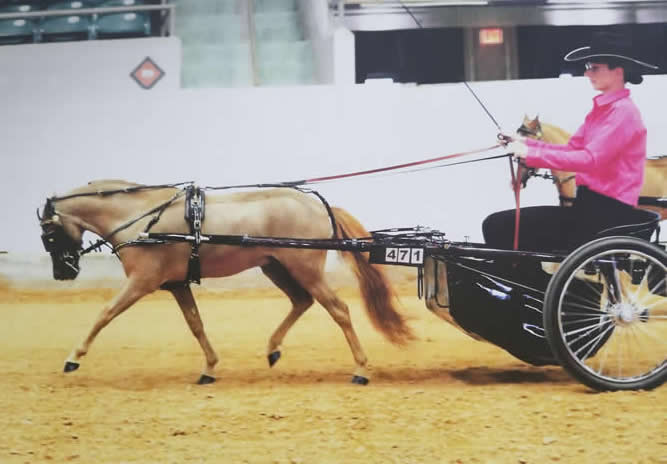 In addition, Ace has top All Star rankings in Halter, Driving and Jumper.
He's a very GOOD boy as an intact stallion -
- easy to manage and very respectful.
He'd make an unbelievable YOUTH horse too - just geld him and start collecting those trophies!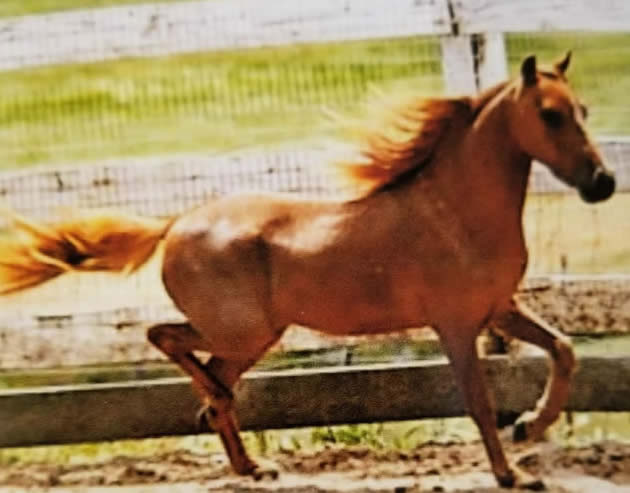 Ace is currently FIT and ready to show in 2018.
He's priced RIGHT for a horse of his talent and ability.
TRAINED and SAFE driving horses are extremely RARE.
Contact Leigh Murray to make this" unicorn" YOURS today!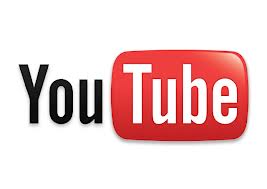 OFFERED AT $3,500.00

JOVON MINIATURES
Leigh Murray
2920 Quail Ridge Street
Stillwater OK 74074
(405) 714-8595
murr_maid@hotmail.com
Located in Oklahoma
(101418X) Ad updated 4/19/2018
Sunswept's King's Blazing Knyght
(Blaze)
ASPC/AMHR 2011 36" Liver Chestnut Pinto PROVEN Stallion
PROFESSIONALLY TRAINED TO DRIVE BY MIKE MCCABE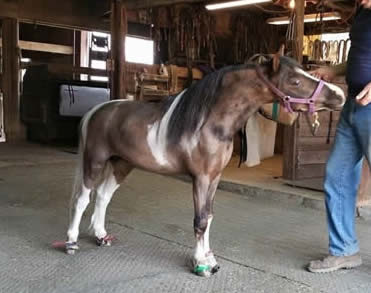 Graham's King Of Kings x Graham's Sunswept's Destiny
Foaled 4/05/2011
This Kid Lee/Arenosa cross is amazing!
Blaze is a typey, correct stallion, blending the best of both bloodlines.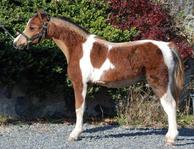 His beautiful dam (pictured below, at right) is a paternal sibling to World SUPREME CHAMPION stallion, GRAHAM'S RAGTIME.
Her pedigree is loaded with HOF (Hall of Fame) Champions.
Blaze goes back to the great RED ROCK KID LEE 2x on his sire's side.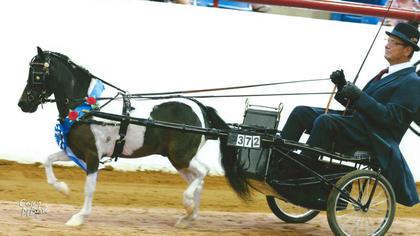 His sire, pictured at left, is a World Champion Driving Horse.
Blaze has been professionally trained to drive by the well respected Mike McCabe (see his driving video below)
This talented young stallion will excel as a fancy driving horse and is pretty enough to halter.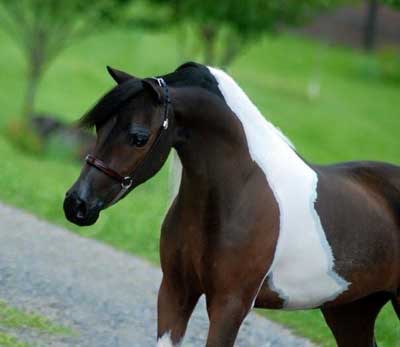 He was bred once and produced a show quality palomino colt.
Blaze is such a RICH dark liver chestnut he almost appears bay.
(photo above, right is a yearling photos and he has darkend with age)
He has just the right amount of "chrome" to really stand out as a driving horse.
Blaze's talents are being wasted since his owners have too many young driving prospects - no time to devote to this boy!
Add some KID LEE & ARENOSA Shetland to your breeding program - AND have a super fun driving horse at the same time.
NOW OFFERED AT $2,000.00
LET'S TALK! WE HAVE 4 STALLIONS SO HE NEEDS TO GO!
POSSIBLE LEASE TO THE RIGHT SITUATION
See BLAZE move here!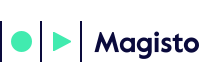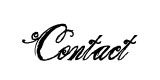 Mary Susany
(330) 398-8575
msews2@yahoo.com
Located in Edinburg, Pennsylvannia
(617) Ad updated 4/19/2018
Salty Creeks Orion Splash
(Splash)
AMHA/AMHR 2008 Red Roan Pintaloosa 33" Stallion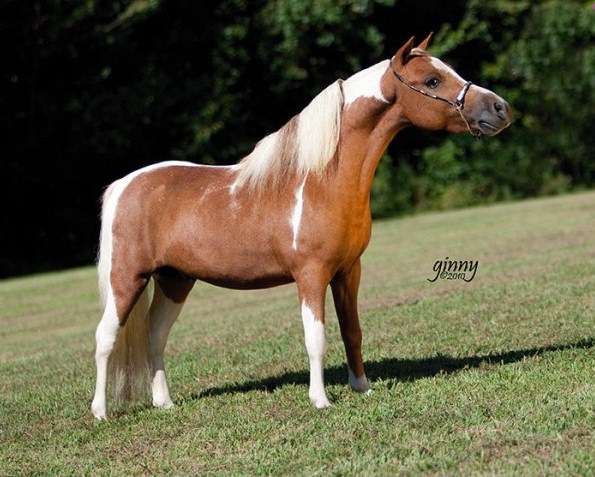 Winners Circle Wampum x MCC Feathers Gold Lite
Foaled 9/22/2008
This uncomplicated stallion is talented and sweet!
Splash has a wonderful "can-do" attitude.
He's ready and willing to be a steady show partner for a new person.
His current owner is downsizing thier herd and so is regretfully offering this boy for sale.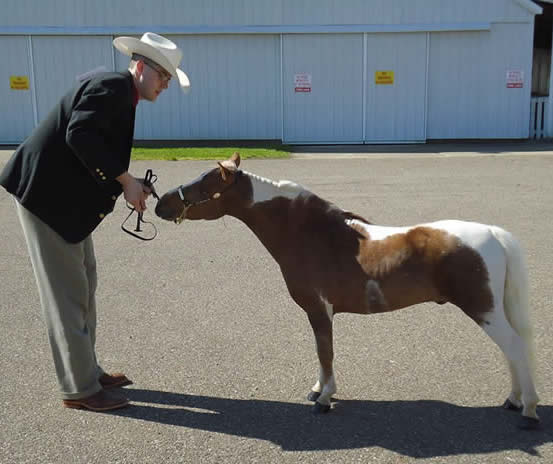 Splash is a balanced and correct stallion that could excel in the new Stock Horse division.
This stallion has been shown in hand as well as in driving and jumping.
He has been awarded multiple National Top Tens in Western Country Pleasure and Multi-Color Stallions.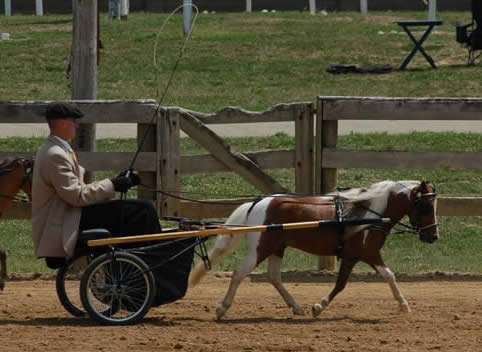 Splash has done well at ADS Pleasure Driving Events including CDE's.
He's been started trail as well.
Splash is respectful and easy to manage as a stallion.
His pedigree boasts some colorful and talented Miniatures including ORION LIGHT VANT HUTTENEST.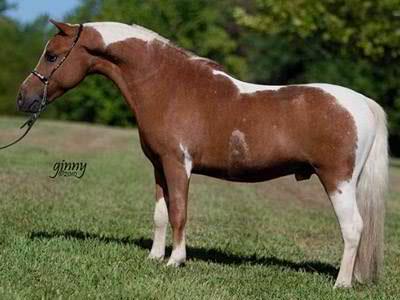 He has been used lightly as a breeding stallion and 100% of his foals to date have been pintos.
Splash is a talented horse that would LOVE a new job and a new show partner -
He's priced right.
$2,500.00
DNS PERFORMANCE HORSES
Duane Stutzman
(740) 610-4129
horsejudge125@gmail.com
Located in Fresno, OHIO
(90318X) Ad updated 3/3/2018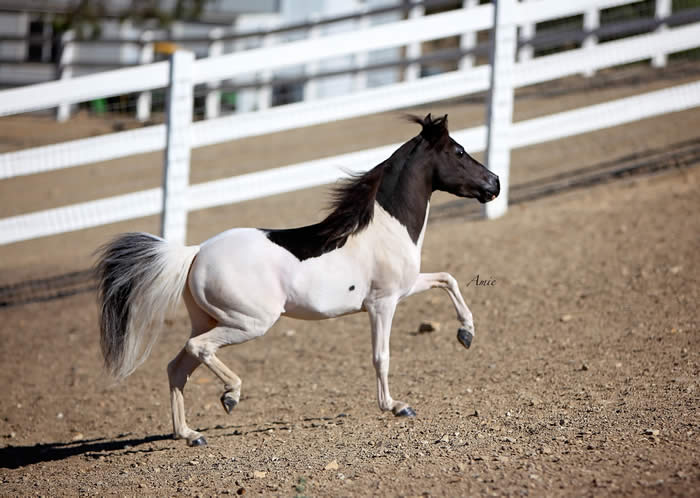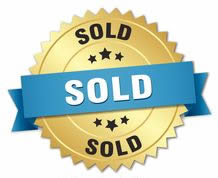 DRM Muchacho Let The Goodtimes Roll
AMHA/AMHR 2012 Black Pinto DRIVING Stallion
MULTI WORLD CHAMPION SINGLE PLEASURE DRIVING & HUNTER
SOLD FROM THIS PAGE:
DRM Muchacho Let The Good Times Roll (September 2017)
Dayspring Ride Like The Wind (July 2017)
Pheasant Run Mr-Tea (June 2016) Congratulations to Brooke!
Lymricks Bravado (August 2014) Heading to Sweden
Lymricks High Wins
First Knight Legendary Icon
MTC Positraction
MRMs Chips Superstition
Silver Meadows Dans Leprechaun
Little Kings Junior Jock