Driving Stallions for Sale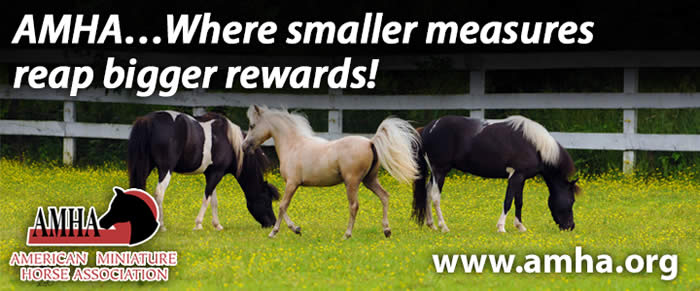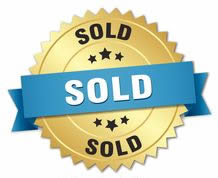 Wingates Sinister Silhouette
AMHA/AMHR 2016 32.5" Black SHOW Stallion
NOW SHOWING & WINNING IN CLASSIC PLEASURE DRIVING
Offered By Our Corporate Sponsor, Junior Bear Ranch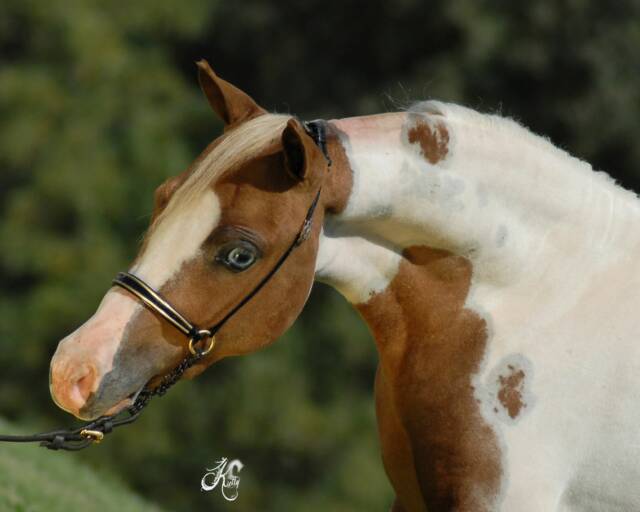 Junior Bear A Million To One Gamble
(Gamble)

AMHA/AMHR 2007 33.75" Sorrel Pinto Stallion w/Blue Eyes

HOMOZYGOUS PINTO WORLD CHAMPION STALLION

Half Measures GM Mega Bucks x Las Doradas Buckeroos Show Girl

Foaled 6/06/2007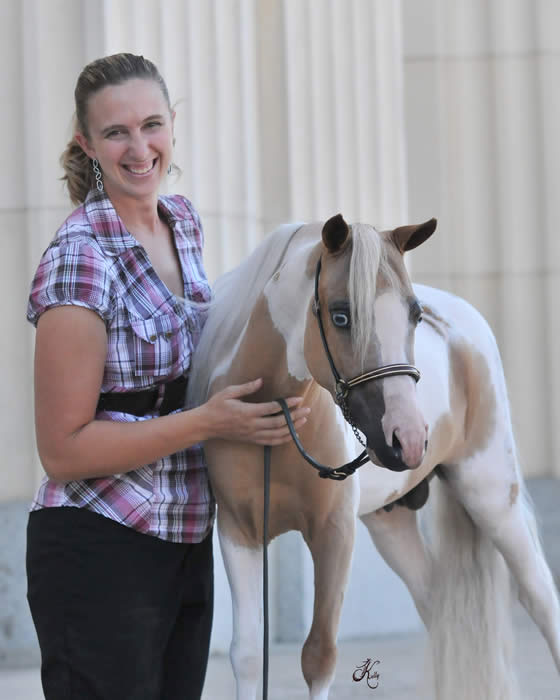 Gamble is already a WORLD CHAMPION and a proven sire.

He's bold and brave in the cart - a BLAST to drive ANYWHERE!

He's HOMOZYGOUS pinto so all his offspring will be colorful.

Gamble has some incredble ancestors including driving sensation Rhotens Little Dandy and Shadow Oaks Top Banana.

He also boasts BUCKEROO & Gambling Man.


Gamble is EASY to handle - sweet and kind - an absolute JOY to have around the farm.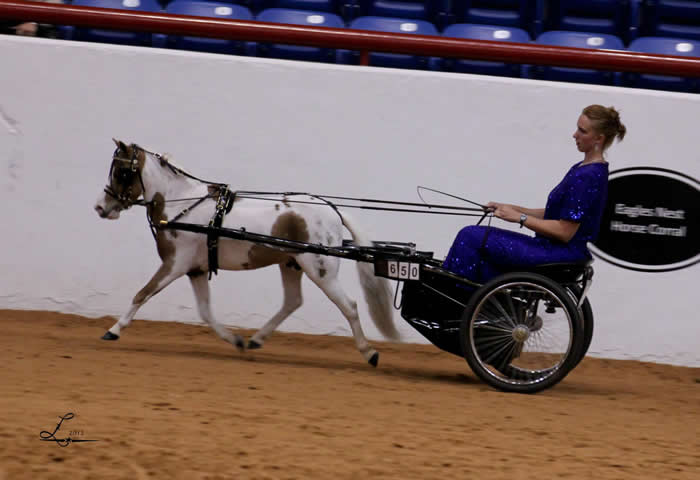 A NOTE FROM GAMBLE'S CURRENT OWNER:
"Gamble is one of my heart horses. He is gorgeous to watch running in the pasture, but will always run right up to you when you come out. This boy loves to move and is super sassy about it!
His big eyes look into your soul and he has one of the best personalities of any horse I've ever owned. All of my kids have handled him. He has been hand bred and pasture bred and covers the majority of his mares either way. He is a wonderful stallion. Broke to drive, but hasn't been driven in a few years.
He has also been in parades and driven with flags and big horses and been around every sort of farm animal."
THIS FINE STALLION IS A TRUE GEM!
Priced at $2,000.00

JUNIOR BEAR RANCH
Mike & Kerri Griggs
707-459-1800
mamabeargriggs@gmail.com

Located At Wingate Training Center in Vacaville CA

(616) Ad updated 4/3/2019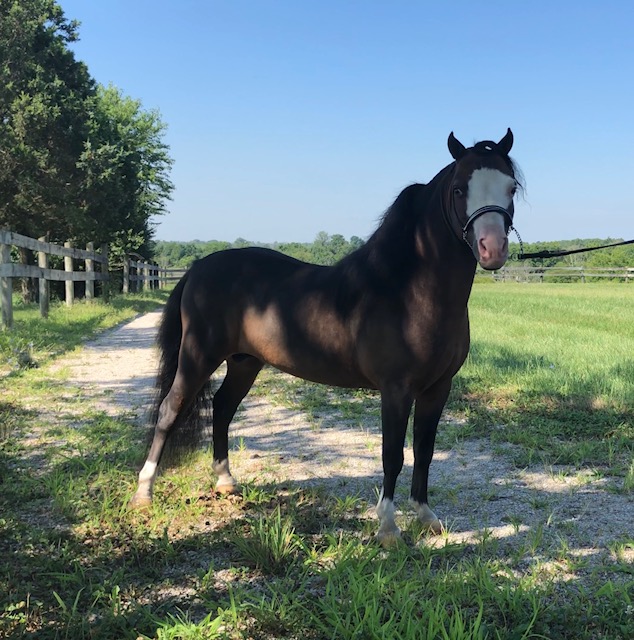 Laurel Acres A Blaze N Masquerade
(Mask)

AMHA/AMHR 2009 32" Bay Stallion w/Blaze
NOW HE DRIVES! VIDEO COMING SOON!

Little Kings A Blaze N Buck x RFM Thunders Classical Hawk

Foaled 4/25/2009

WHAT A RARE FIND!

"Mask" is such a SWEET boy, you'd hardly know he was a stallion.

He's kind and mild mannered with a ready and willing temperament.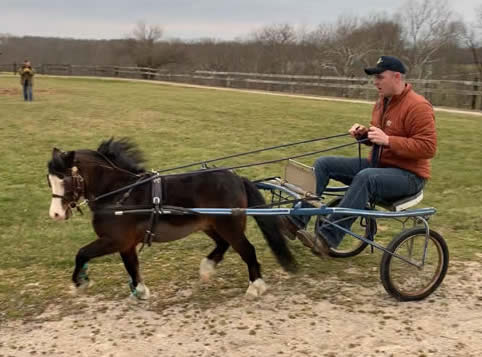 Mask is currently being trained to DRIVE and shows amazing aptitude as a driving horse.

He has naturally beautiful head carriage and a soft, cadenced gait.

With his flashy markings, Mask should be a stand-out in the show ring.

He is safe and steady in long lines and is ready to be hitched to the cart.
Are you looking for the ultimate YOUTH horse?
Geld this gem and he'd be a fantastic youth all-around candidate.

Mask stands at 32" tall.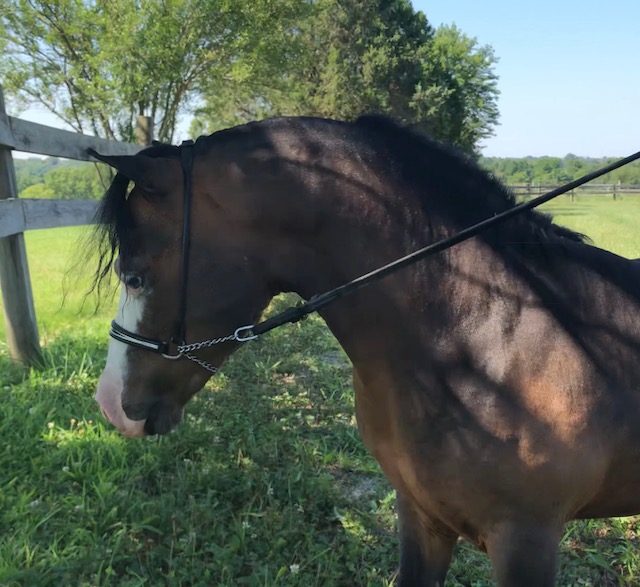 He has a balanced and correct body with clean, straight legs and a neck that sets high on his shoulders.

He can hold his own in the halter arena.

Can't say enough about his brilliant stallion!

He's worth his weight in GOLD on his temperament alone.

Add to that his fancy movement and his trainable attitude and we feel that Mask is going to excel in whatever you do with him.
PRICED AT $3,000.00

MTG MINIATURES
Matthew George
(859) 957-9415
georgematthew79@gmail.com

Located in Burlington, Kentucky

(013019X) Ad updated 3/25/2019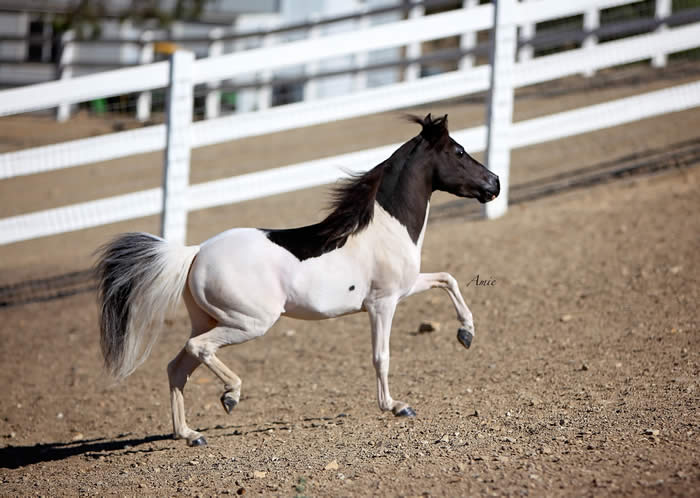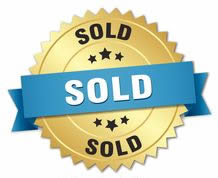 DRM Muchacho Let The Goodtimes Roll
AMHA/AMHR 2012 Black Pinto DRIVING Stallion
MULTI WORLD CHAMPION SINGLE PLEASURE DRIVING & HUNTER
SOLD FROM THIS PAGE:
Wingates Sinister Silhouette (May 2019)
DRM Muchacho Let The Good Times Roll (September 2017)
Dayspring Ride Like The Wind (July 2017)
Pheasant Run Mr-Tea (June 2016) Congratulations to Brooke!
Lymricks Bravado (August 2014) Heading to Sweden
Lymricks High Wins
First Knight Legendary Icon
MTC Positraction
MRMs Chips Superstition
Silver Meadows Dans Leprechaun
Little Kings Junior Jock