Miniature Horse Mares Age 3 and Over For Sale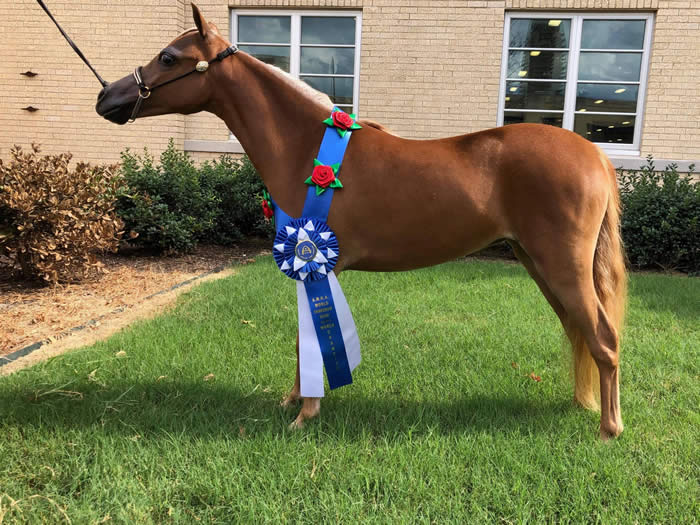 JSW Mona Lisa
(Mona)
AMHA/AMHR KyMHBA Nominated 2018 33" Sorrel Mare
MAKE MONEY WHILE YOU SHOW HER IN AMHA SHOWS!
MONA IS AMHA PERFORMANCE NOMINATED IN BOTH HUNTER AND DRIVING!
IF YOU SHOW AMHA - DON'T MISS OUT ON THIS MARE!
Poco De Oro Boleros Da Vinci x JSW Redis Scarlet Summer
Foaled 6/02/2018
Mona is already an accomplished show horse!
As a yearling she was awarded AMHA WORLD CHAMPION & AMHA Regional Reserve GRAND CHAMPION Junior Mare.
She's pretty and refined with a doll baby head and ultra long neck.
Her pedigree is ROYAL!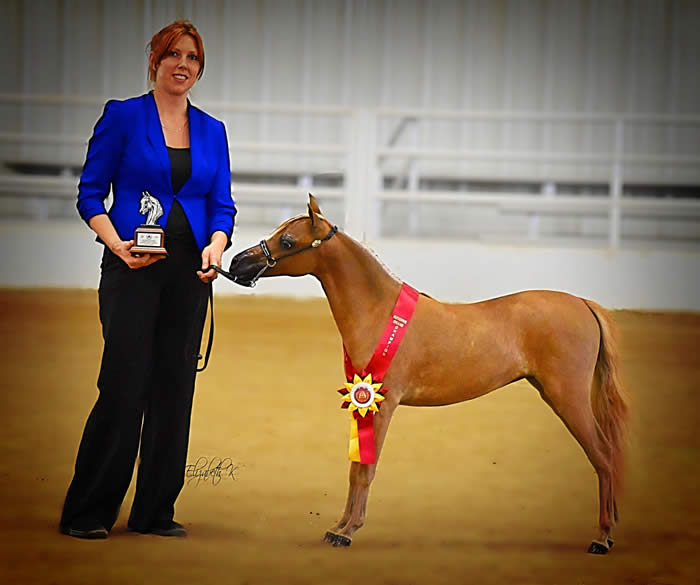 Mona's sire, Da Vinci, is a son of the iconic BOLERO and out of a phenomenal World Res GRAND Champion "Oak Bay Salsamio" daughter.
On her maternal side, Mono has lots of bragging rights!
Scarlet Summer is a grand daughter of the pivotal stallion, AMHA National GRAND CHAMPION, ALVADARS DOUBLE DESTINY - a Buckeroo descendent.
Scarlett summer is a direct daughter of multi AMHA World GRAND CHAMPION, FIRST KNIGHTS REDI OR NOT.
"Redi" is the sire to World SUPREME CHAMPION, JSW REDIS IMPERIAL SHOWKAYCE -
Five years after Showkayce won this coveted title, we went back to WORLDS, added TWO AMHA World GRAND CHAMPION Senior Stallion titles to his resume.
DONNA LAVERY
WINNING STREAK MINIATURES
Winningstk@gmail.com
(352) 274-3715
Located in Summerfield, Florida
(041021NX) Ad updated 1/2/2021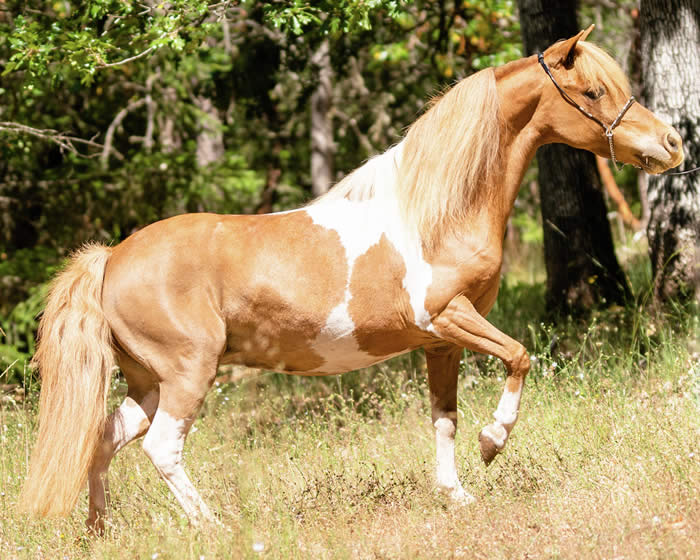 Oak Bay Salsas Shadow Dancer
(Dani)
AMHA/AMHR Registered 34" Chestnut Pinto PROVEN Broodmare
ULTIMATE BROODMARE PROSPECT OFFERED FOR YOUR CONSIDERATION
Oak Bay Salsamio x Stiehls Sioux Sun Shadow
Foaled 4/18/2010
Dani is a beautifully marked chestnut pinto daughter of the iconic OAK BAY SALSAMIO.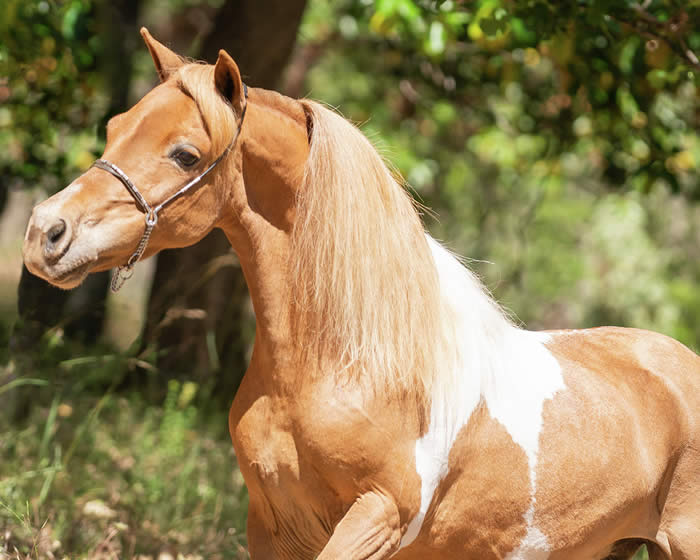 "Salsa" is a World Champion Get-of-Sire but more than that, he has produced countless National and World Champions and GRAND CHAMPIONS.
Even more inpressive - this offspring excel in bo
th Halter AND Performance events.
Dani is the dam to OAK BAY ROBBIN THE BAK WITH JOSIE -
a World Champion & multi Reserve World Champion in Driving.
Dani is open by owner's choice.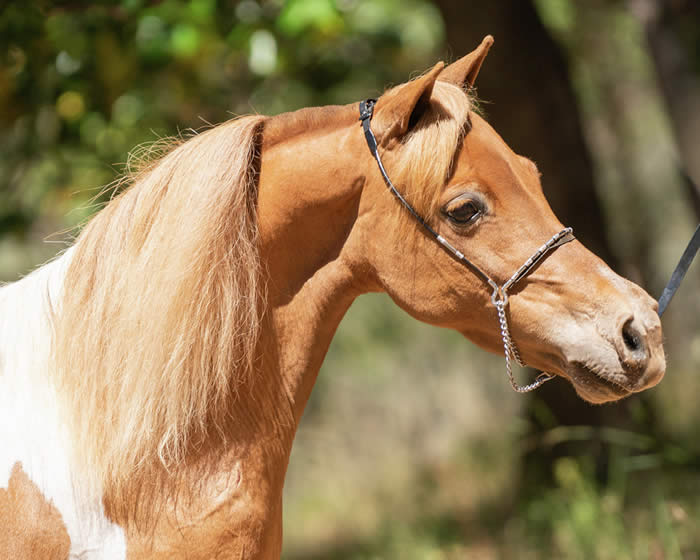 She foaled a lovely, show quality colt in 2019 and has not been bred since.
She is healthy & sound and ready to breed to your fine stallion in 2021.
Dani is talented and smart enough to join your show string for 2021 -
or breed her and add some "Salsa spice to your breeding program!
Dani gets in foal easily and has foaled without assistance.
$2,000.00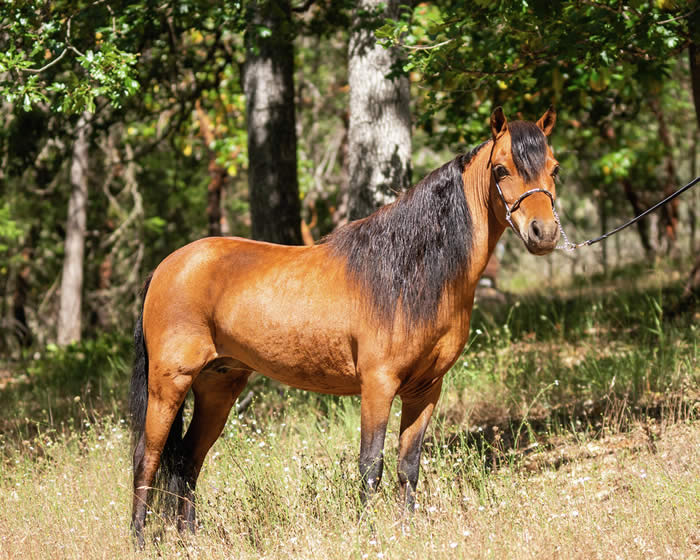 Ravenwood Honor And Remember
(Honor)
Fallen Ash Scouts Red To Remember x Fallen Ash Scouts Raven Beauty
Foaled 4/19/2012
DOUBLE BRED SCOUT MARE!
Vet checked in foal for 2021 to Pura Vidas Rags To Riches - a direct son of World SUPREME CHAMPION Grahams Ragtime,
Take all the guess work out of your breeding program!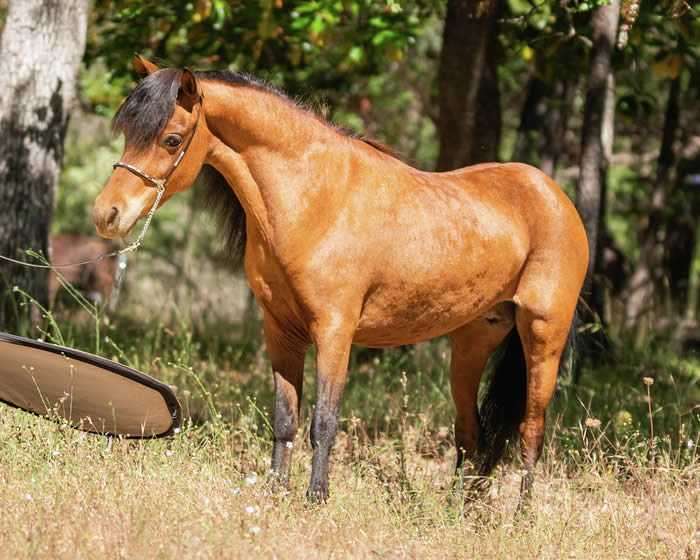 This mare is bred like ROYALTY -
and the foal she is carrying will have SUPERSTAR potential for sure -
Honor is vet checked in foal to Pura Vidas Rags To Riches (pictured below, at left) - he's stunning -
- AND he should produce stunning SHOW QUALITY offspring.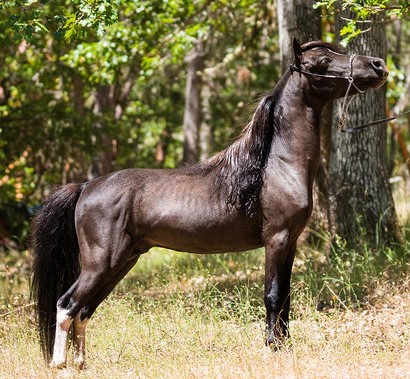 If you love the L&D Scout line-
Honor has it, TOP & BOTTOM.
Her dam is a direct L&D Scout daughter and her sire is out of an L&D Scout mare.
Her sire, Red To Remembermis a multi WORLD CHAMPION producer as well as a World GRAND CHAMPION producer.
He is the sire of Ravenwood Romance To Remember;
8x World Champion,
9x Reserve World Champion,
World Res GRAND CHAMPION
WORLD GRAND CHAMPION GELDING
"Honor" is a proven producer of show quality offspring.
We are looking forward to see how this this cross of World SUPREME "Ragtime" lines crosses with Honor's tried-and-true "Scout" pedigree.
FANTASTIC 2-IN-1 PACKAGE DEAL FOR THE SERIOUS BREEDING PROGRAM LOOKING TO PUT THEIR FARM ON THE MAP!
APPROVED HOME ONLY
$2,000.00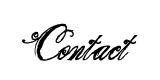 Brad Branam
ELITE MINIATURE HORSES
(503) 510-5055
elite.miniatures@gmail.com
Located in Rogue River, Oregon (50 miles north of the California/Oregon border on Intersate 5)
(060121X) Ad updated 1/1/2021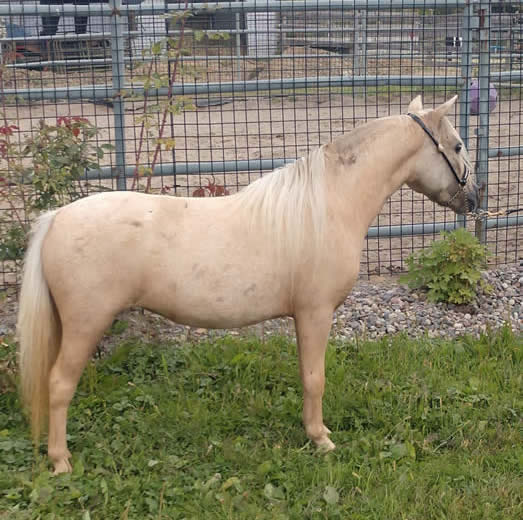 Olympian Idols Baby Talk
(Baby)
AMHA/AMHR 2018 32" Palomino Mare
RARE OPPORTUNITY TO OWN A DIRECT BILLY IDOL DAUGHTER
First Knights Billy Idol x Olympian Saharas Golden Goddess
Foaled 2/27/2018
SWEET & TALENTED!
This golden beauty could be your next show horse, broodmare or even UNICORN!
BabyTalk is both beautiful and talented.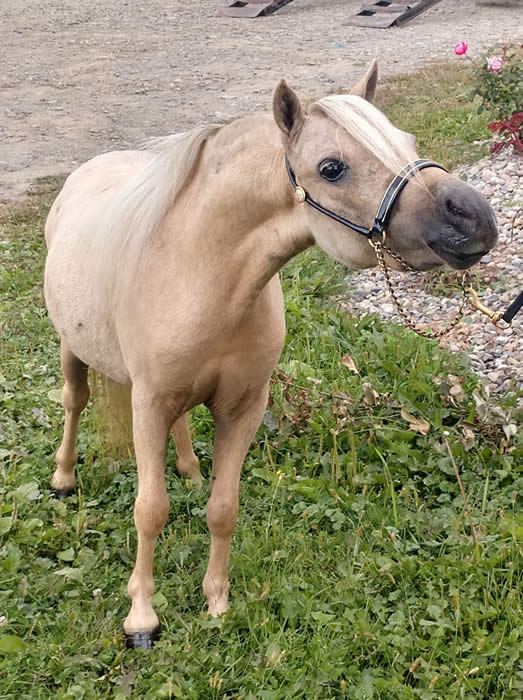 She has a pretty trot that would look amazing in harness.
She is easy to catch in the round pen and ready to please.
Baby Talk is by World Champion Get-of-Sire FIRST KNIGHTS BILLY IDOL -
an EPIC sire of numerous World Champions & GRAND CHAMPIONS both in Halter AND Performance classes.
This mare is out of a beautiful daughter of the incredible show mare, LM HAWKS SAHARA BEY - making her part of that magically successful Idol/Hawk cross.
THIS MARE WILL BE HARD TO REPLACE!
Be a part of the BILLY IDOL team! - Inquire for more information today.
$4.500.00
Jennifer Austin
HINCKLEY HILL FARM
(860) 608-3077
hinckleyhillfarm@aol.com
Fort Plain, New York
(121520X) Ad updated 11/14/2020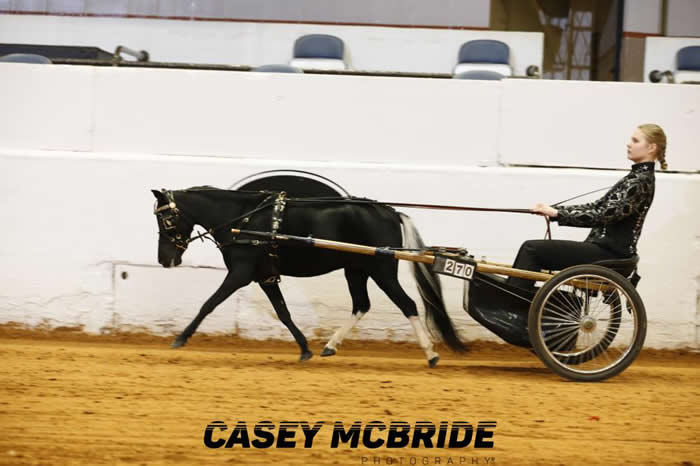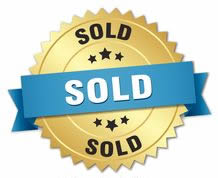 Oak Bay Salsas Stilletto
AMHA/AMHR 2017 33" Black Pinto Mare
PROFESSIONALLY TRAINED TO DRIVE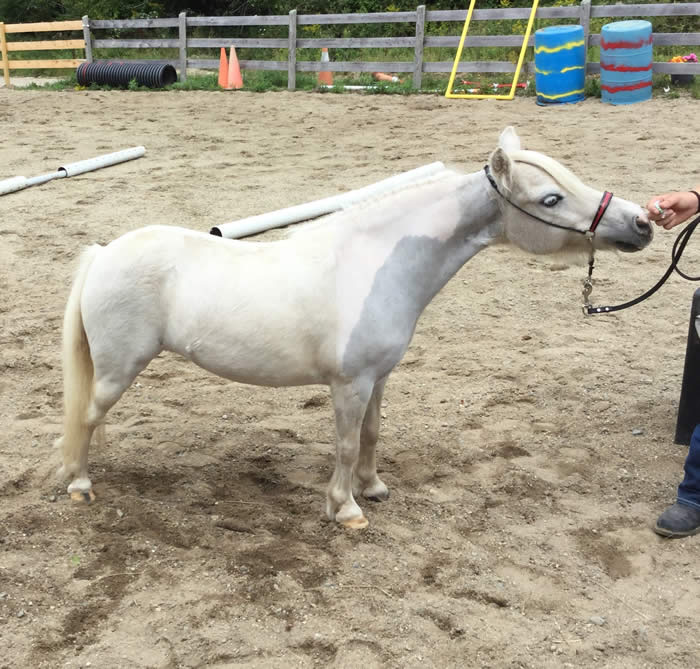 Reeces Undisputed Madonna
(Madonna)
AMHA/AMHR Registered 2008 34" Gray Pinto Mare
Grosshill EK Undisputed Creation x Reeces Watchmelikeahawk
Foaled 5/15/2008
THIS MARE LOVES TO WORK!
Madonna has been shown successfully at local shows.
She is a standout in Liberty & Jumping classes.
Madonna has a pedigree worth reproducing and could make a nice addition to any AMHA breeding program.
She has never been bred since her current owners focus on performance showing.
Madonna is smart and needs an experienced handler -
someone that can't be outsmarted.
Pretty and talented mare - Madonna is waiting for her next best friend!
$1,200.00
PRICED LOW TO SELL FAST!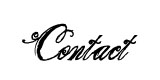 SUNNY CREST MINIS
Cheryl Hypes
(207) 348-9921
8stellar@twc.com
Located in Deer Isle, Maine
(041021X) Ad updated 10/6/2020



MARES SOLD

Tibbs Cinderella Sovereign (December 2020)

Oak Bay Salsa Stilettos (December 2020)

Minners Amadeus Rumor Has It (June 2020)

Finchwoods Moon Over Miami (May 2020)

Hopkins Invincible Image (April 2020)

Modern Candymans Reba (March 2020)

Winning Streaks Miss Lavonna (December 2019)

Aloha Acres Charmed By The Lite (June 2019)

Silver Meadows Is That A Jet (January 2019)

Pacific Calico Cutie (November 2018)

Wiltz Farm Show Me The Candy (November 2018)

7S Mavericks Parting Gift (September 2018)

Libertys Sugar Cat (August 2018)

At Last Extravagance (July 2018)

Designer Infinite Rouge Lady (April 2018)

Modern Candymans Jesse (April 2018)

Reeces Karismic Hawk (March 2018)

Knells Bey Sashay (January 2018)

Hot White Gossip SOS (October 2017)

LR Aristocrats Precious Girl (July 2017)

Avalon Farms Smoke N Mirrors (July 2017)

First Knight Platinum Princess (July 2017)

Winning Streaks Elegant Miss (June 2017)

Cedar Rails Elegant Dreamgirl (May 2017)

Caldwells Wind Beneath My Wings (May 2017)

Brookhavens April In Augusta (March 2017)

First Knight Champagne And Diamonds (March 2017)

SRF Belle Heir (February 2017)

Junior Bear Magnificent Moment (January 2017)

Ravenwood Roll The Dice (January 2017)

Diamond Ts Designed To Shine (January 2017)

Rivenburghs Jess Kinky Boots (November 2016)

OceansEast Secrets Bella Columbia (November 2016)

TMF Lavender N Lace (November 2016)

JMW Rebs Sirius Lee Sensational (May 2016)

Candylands French Kiss (April 2016)

LM Hennesseys Blue Angel (April 2016)

Ravenwood Champagne Memories (April 2016)

Dew's Miss Katie Scarlett My Oh My (March 2016)

Dews Shareeks Bonnie Blue Valentine (February 2016)

Rivenburghs Jess Sunrise Surprise (February 2016)

Happy Times Chips Harmonie (January 2016)

Lazy Creeks Rowdy Lil Hawk (December 2015)

Darrahs Princess Nadean (December 2015)

De Chevals Windsong Of The Night (September 2015)

Quintessa Tributes Lokoya (May 2015)

Buckeye WCF Sushi Dancer (May 2015)

SRF Riviera (April 2015)

Little Achers Feona (April 2015)

Finchwood Smokin Hot ShezaShowgirl (April 2015)

Cherryville Luxors Rio Jubilee (April 2015)

Fallen Ash Farms Sienna Buck (January 2015)

LR Aristocrats Champagne Lady (December 2014)

Little Kings Russian Delight (December 2014) Sold to Indiana

Aloha Acres A Moment In Silence

Vermilyea Farms Impressive Queen (December 2014)

Vermilyea Farms Errotica (November 2014)

LM Idols Baby Blue (October 2014)

Hunterberry Hill Angelina Ballerina (September 2014)

Conders Happy Happy Happy (August 2014)

Alamos Buck Echo Feverette (August 2014)

Allure Ranch Spirits Class Act (July 2014) Heading to South America

Little Kings Bantam Buttercup (June 2014)

Scott Creek Ribbon Royale (June 2014)

OceansEast Secrets Midnight Madness (June 2014) Sold to NH!

KMA Miss Belingo BTU Buckeroo (May 2014)

Lymricks Vegas Showgirl (April 2014)

Junior Bear Betcha Mega Bucks I Can (April 2014)

Oak Parks Are You Delilah By Chance (March 2014)

EaglesNest Unos Secret Glory (February 2014) Sold to ALASKA!

Poco De Oros Regalos Ritzy N Red (February 2014) Heading to Vermont!

Abrias Signature Exclamation (February 2014) Going to Europe!

LR Aristocrat Champagne Lady (January 2014)

Winning Streaks Miss Brios (January 2014)

Poco De Oro Memoirs Misty Rose (December 2013)

Mystic Shadows Carmel Delight (November 2013)

Hennessey Hawk Precious Angel

Rainbow Ridge Chelseas Mona Lisa (November 2013)

Rainbow Ridge Bernies Lucky Seven

DSB Sassy Sami

2Bs Patsys Tribute To Gina

Rainbow Ridge Tiny Dancer

Stars Geisha

Hytide Burnin Love

Havencrofts Satin Charm

SRF Vanity Flaire

SBS Confettis Sheer Elegance - Congrats to Janae Benton!

LM Idols Rihanna Hawk

Mochas CC Cherokee Treasure - Congrats to Ginny Gonsolves!

Frost Hill Apache Love Note

Frost Hill CC Forget Me Not