Miniature Mares Age 3 and Over

K Nells Bey Sashay (HOF)
(River)
AMHA/AMHR 34"+ 2005 Bay Proven Broodmare
3x AMHR National Champion - Fit her up and show her again!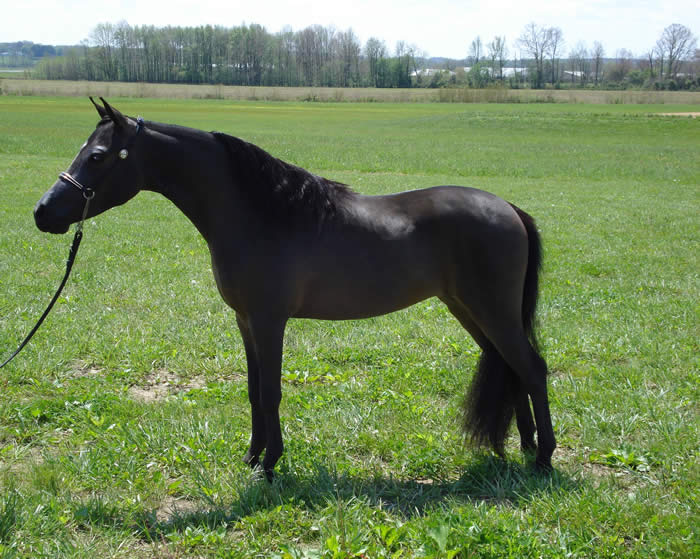 Mini Bits Little Red Coat Bar x K Nells Starlight
Foaled 4/30/2005
Classically correct PROVEN broodmare offered for your consideration!
River is a 3x AMHR National Champion mare and it's easy to see why.
She's naturally balanced with a long trim neck that is set high out of her shoulders.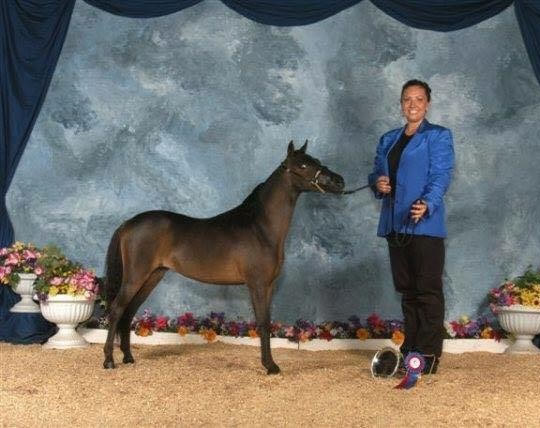 River gets in foal easily and foals without assistance. She is a wonderful mother. In fact she LOVES her babies so much she's a tad overprotective of them.
Considering her as a performance horse?
River is talented and athletic with a big, sweepy stride.
She should easily fit up to show in halter again.
River is easy to handle and has been used for pony parties, events and has even had small children sit on her back.
She LOVES attention and truly wants a job.
She is currently OPEN and breeding sound.
PRICED AT $1,800.00
BORN IN A BARN MINIS
Marissa Davis
(480) 414-8442
borninabarnminis@gmail.com
https://www.borninabarnminis.com/
Born In A Barn Miniatures is dedicated to bettering the Miniature horse breed by using only those miniatures displaying excellence in conformation, personality, pedigree, color and athletic ability. It is our goal to shape the breed by adding to it beautiful, athletic horses that can excel in many areas of the show ring or provide people happiness as therapy animals.
Located in Gilbert, Arizona
(617) Ad updated 11/8/2017
Knapps Whiskey In My Water
(Whisper)
AMHA/AMHR 2014 34" Palomino Pinto Mare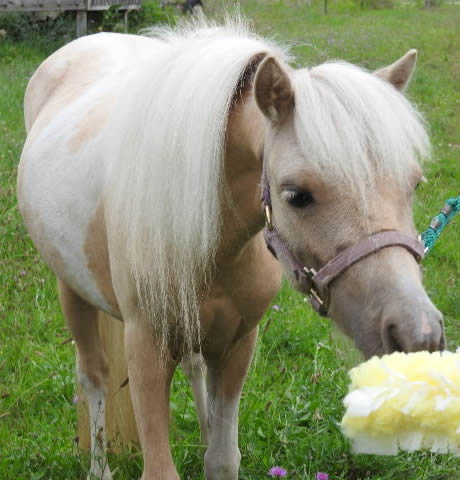 TOAD HILLS SIDS REGENCY LEGIONAIRE x DOUBLE DIAMONDS LAYLA
Foaled 4/22/2014
There is so much to LOVE about this pretty girl!
Whisper is a palomino pinto that would make a stellar driving horse as well as a valuable broodmare.
Her pedigree includes SIDS REBEL, CHAMPION FARMS NIGHTHAWK and CROSS COUNTRY PRIVATE TERMS.
Whisper has a pretty, feminine head, huge, kind eyes and a delicate muzzle.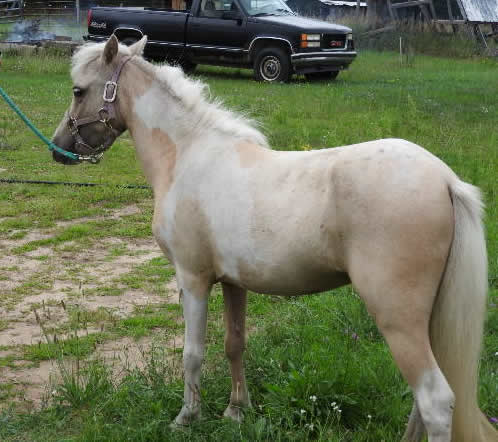 She's a pleasant mare with a sweet demeanor.
Whisper has the right mind to become a winning performance horse.
Her big sweepy movement would look amazing pulling a cart.
She's willing to learn and would LOVE to have a job.
Whisper is breeding sound and has a pedigree includes TOP producing lines.
Her palomino color could produce dilute BUCKSKINS when bred to your fine stallion.
We are hoping to get better photos but it's getting a bit cold to clip.
She's so much prettier than her photos reflect - come see her in person!
She's priced to sell.
LET'S TALK!
$1,500.00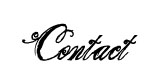 Monica Millstead
PREMIER FARM
(231) 832-2350
pfws@a-k.org
Located in Hersey, MI
(1117) Ad updated 10/27/2017
LR Aristocrat Champagne Lady
(Lady)
AMHA/AMHR 2011 Silver Buckskin Mare
5x AMHA WORLD CHAMPION STOCK TYPE MARES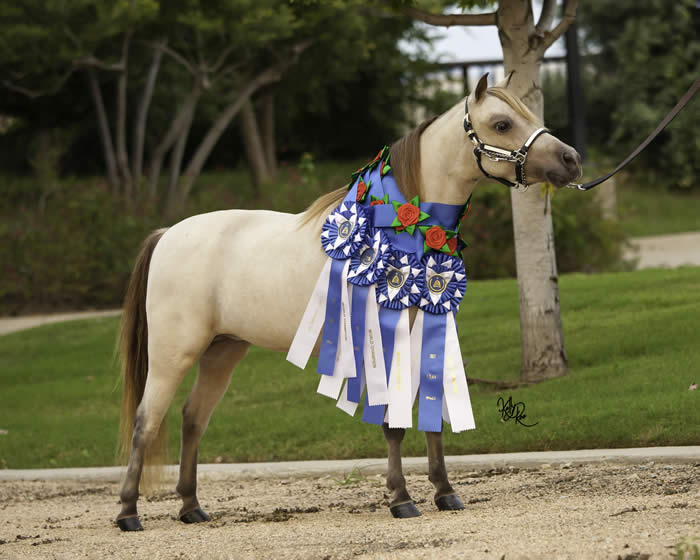 Ravenwood Aristicrat Oh Behave x First Knight Lady Of Light
Foaled 9/12/2011
STOCK TYPE Miniature Horse classes are becoming a "big" thing at Miniature Horse shows!
And LADY is just the type of mare that can win it ALL for you in that division.
It's hard to find a TRUE Stock Type Mini -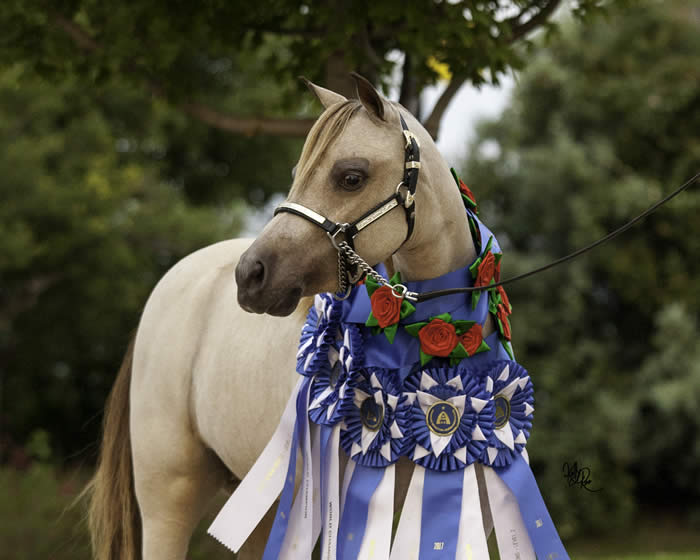 Not one that is just heavier boned or thicker bodied.
Try to find one that is correct and well muscled and resembles a TRUE Stock Type breed horse like a Quarter Horse or Paint.
LADY is truly the "Ideal Stock Horse" in a 33" package.
NOT SURE WHAT A "TRUE" STOCK TYPE MINI LOOKS LIKE?
Read the AMHA rules here:
Stock Type Division
Standards of Conformation and Movement (taken from AMHA Rulebook)
GENERAL IMPRESSION –
An attractive horse where everything is proportionate and. All gaits are smooth and purposeful exhibiting natural athleticism. All parts tie in smoothly. Horses are judged on balance, structural correctness and sex characteristics. Of these, balance is the most important.
S TA N C E
- The American Miniature Horse Association's Stock Type Horse normally stands at ease with his legs perpendicular to the ground and parallel with each other. The horse should exhibit a balanced stance and stand on the corners of his body, as opposed to being spread too far apart or crowded too close together, or parked out.
H E A D
The head of an AMHA Stock Type Horse reflects inquisitive intelligence. He has a short, broad head that is straight or slightly dished topped by small to medium ears hooked towards the center line at the tips; kind wide
set eyes; large nostrils; small muzzle and firm mouth. A domed forehead is a fault.
N E C K
The head of the AMHA Stock Type Horse joins the neck at a roughly 45-degree angle, with a slender throatlatch allowing him to move easily in any direction while maintaining his balance. The medium to long neck should be slightly arched and blend smoothly into sloping shoulders.
S H O U L D E R S
The AMHA Stock Type Horse's short strong back is created by deep sloping shoulders tying in well back.
C H E S T A N D F O R E L E G S
As demonstrated by the heart girth and relatively wide set forelegs, the AMHA Stock Type Horse is deep and broad in the chest. Smooth joints and short cannon bones are set on clean fetlocks and medium length pasterns are supported by healthy hooves. The forearm tapers to the knee, whether viewed from the front or back.
B A C K
The short back of the AMHA Stock Type Horse is full and strong across the loins. The barrel is formed by deep, well sprung ribs which extend to the hip joints. The underline, or abdominal area, should rise cleanly to the flank. The point of the croup should be no higher than the top of the withers. The tail is set off a long, rounded croup.
H I N D Q U A RT E R S
Viewed from either side or the rear, the hindquarters are broad, deep and adequately muscled through the thigh, stifle and gaskin down to the hock.
When viewed from the rear, there is adequate width extending evenly from the top of the thigh to the gaskin. The hocks are wide set, deep and straight.
L E G S AND HO O V E S
Flat, strong bones, smooth joints and proper angulations form a leg that is attractive and functional. The hooves are proportionate to overall conformation
MUSCLING
The AMHA Stock Type Horse should have muscling adequate to function,
but is not a heavily muscled breed. Overly heavy muscling is a fault.
MOTION
Stock Type horses track straight and true with a ground covering motion. At all times they should appear confident, balanced and athletic. Excessive knee and/or hock action is a fault.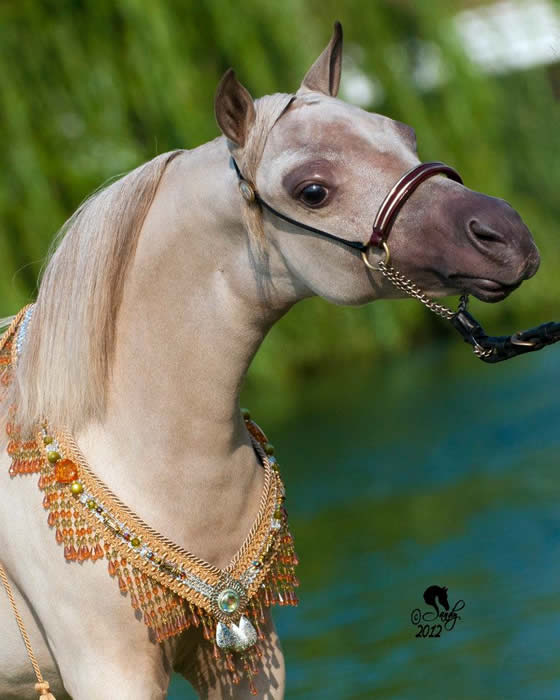 The above description describes LADY to a fault.
AND THE JUDGES AGREE!
Lady has been a clear winner since the first Stock Type classes were introduced at AMHA shows in 2014.
That year, Lady swept the STOCK classes with Unanimous wins at the prestigious JULEP CUP show.
She went on to win AMHA World Champion Stock Mare in Open, Amateur and Youth in 2014 as well.
That same year Lady won World Champion in the Three-By-One-Owner class.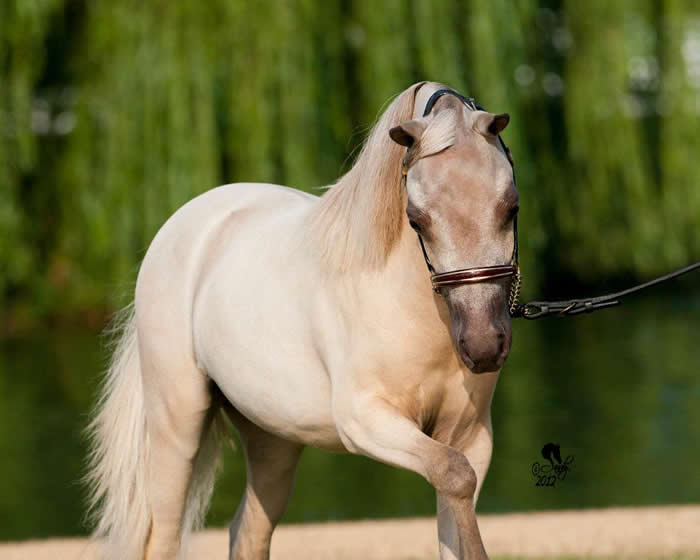 Lady was brought back out to the show ring in 2017 -
winning WORLD CHAMPION in Youth 7 & Under Stock Type Mares, Amateur Stock Type Mares and a a Res World Champion in a very competitive Open class.
Lady is easy to condition and fit.
Her current owner would LOVE to assist her new owner in HOW to condition, feed and prep a Miniature to WINNING form in the Stock Type class.
With multiple wins in Mares, Stallions and Geldings, her owner is an expert at proper fitting and care!
If your dream is to WIN BIG in the Stock Horse division (and don't forget AMHR just added STOCK classes as well!!) then THIS mare is one you should not pass by.
She'll be able to produce correct little babies for you once she retires from her show career - with her TOP pedigree, and bred to the right stallion, imagine having a farm FULL of Stock Horse foals!
WELL PRICED AT $7,500.00
SERIOUS BUYERS ONLY PLEASE!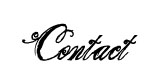 MONICA LIMONCELLI
(941) 322-1415
(516) 729-4649
mllimoncelli@hotmail.com
Located in Florida
(1117) Ad updated 10/26/2017
Celtic Fields Eagles Etain
(Etain)
AMHA/AMHR 2013 32" Dark Bay Pinto SHOW Mare
AMHA 2017 WORLD SHOW QUALIFIED 30-32" SENIOR MARES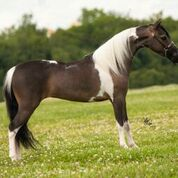 Fallen Ash Farms Eagle Scout x Fallen Ash Farms Blue Fantasia
Foaled 6/05/2013
Holy W-O-W!
This bay pinto mare is amazing in SO many ways!
Etain is a daughter of the EPIC Eagle Scout.
She's a perfect example of the quality and consistency of Eagle Scout offspring.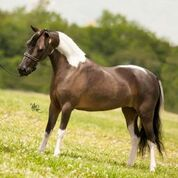 Etain is ultra smooth bodied with an amazig topline and a hooky neck & teeny trim throat latch.
Her color makes her a stand-out in the show ring as well.
Etain's dam brings the coveted qualities of BLUE BOY -
tiny "arabian" type head, huge eyes and tippy ears.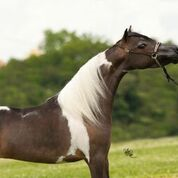 Her L&D Scout/Blue boy heritage has been proven again and again in the show ring.
Etain has been out showing and winning with DHTC (Danielle Hill Training Center)
She is World Show qualified in Senior Mares 30-32".
This mare is currently located in Michigan with possible deilvery to Worlds in Fort Worth if her new owner acts fast.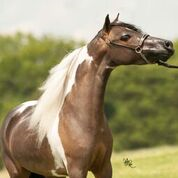 Etain would make a smart addition to any fine breeding program.
She's FIT and ready to continue her show career with her new owner.
PRICED WELL AT $6,000.00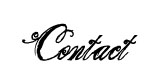 CELTIC FIELDS FARM
Lori Hostetler
(517) 410-1913
celtichostetler@gmail.com
Located in East Lansing/Williamston, Michigan
(917) Ad updated 8/18/2017
Pacific Calico QT
(QT)
AMHA Registered 2008 31.75" " Black Pinto Mare
Canterberry All That Jazz  x Pacific Black Eyes Susan 
Foaled 10/02/2008
HOMOZYGOUS FOR PINTO - WILL ALWAYS PRODUCE COLOR!
Her stunning "paw print" markings are a sure sign -
THIS is the mare you need to add some beautiful COLORFUL foals to your herd!
COLOR BREEDERS - YOUR SEARCH IS OVER
This mare is a negative for LWO so NO worries breeding her to your LWO+ (Lethal White Overo) stallion.
She is Heterozygous for black (Ee)
QT's pedigree is loaded with classic "Mini" bloodlines that hace proven to produce balanced, colorful offspring.
MORE PHOTOS SOON!
$3,500.00
Offered by Our Page Sponsor JA MINIATURES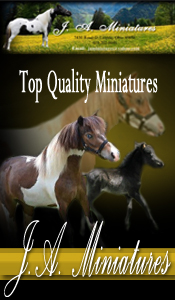 WELCOME TO J A MINIATURES
J.A. Miniatures is a small farm located in North West Ohio. I have been raising and breeding miniature horses for 13 years. I'm a breeder of Top quality Miniature Horses.
All my horses are AMHA registered and some are double registered. Proven show quality miniatures.
Some of my outstanding bloodlines are Boones Little Buckeroo, Komokos Little King Supreme, Little King Buck Echo, Little King Supreme Dream, Little King Super Supreme and Bond Dynamo.
Located in Leipsic, Ohio
(517) Ad updated 11/1/2017
First Knights Once Upon A Dream
(Dream)
AMHA/AMHR 2013 33.5" Sorrel Mare
MULTI-WORLD/RES WORLD CHAMPION MARE - READY TO BREED OR SHOW!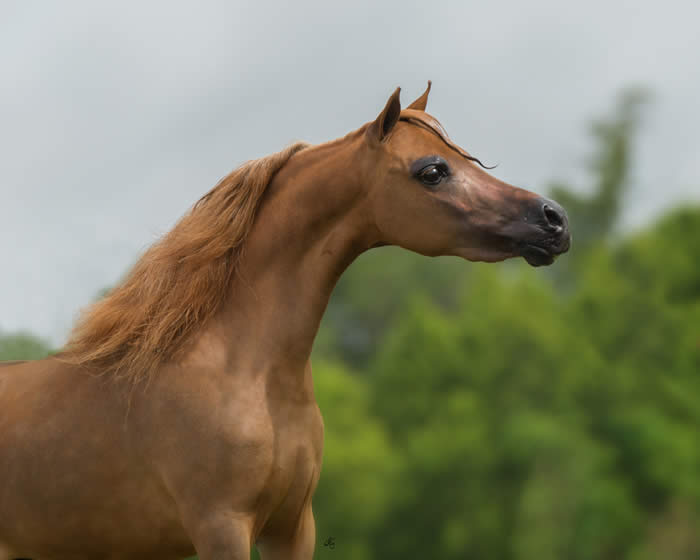 First Knights Return Of The King x Runnin Bares Classy Dream
Foaled 5/15/2013
HEAD HUNTERS - STOP RIGHT HERE!
Here's the mare of your dreams -
- with an enviable pedigree & a SUPER showy attitude!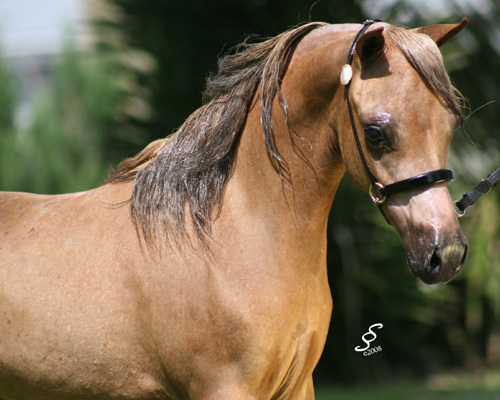 Dream's sire, "King" " (pictured below at right) is a 2x World GRAND CHAMPION STALLION -
King is a paternal sibling to the following "great" Miniatures:
ALOHA ACRES STRIDERS BACK IN BLACK - World Grand Champion
FIRST KNIGHT STRIDERS BLACK SATIN - Multi World Champion
FIRST KNIGHT STRIDERS RED STILETTO - World GRAND Champion Futurity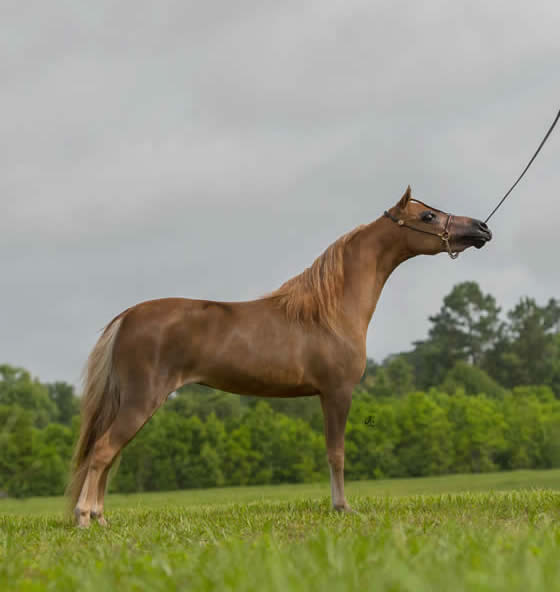 Not only that - King is a maternal sibling to some incredible champions:
FIRST KNIGHTS DIVINE DIVA - World GRAND Champion Futurity
FIRST KNIGHTS REDNECK PRINCESS - World Champion & World Champion producer
King's dam, RUNNIN BARES BLACK JACKS SPECIAL, won AMHA National Champion -
- then went on to win AMHA World Champion/Res National Champion an unprecedented FOUR TIMES in the prestigious PRODUCE OF DAM class.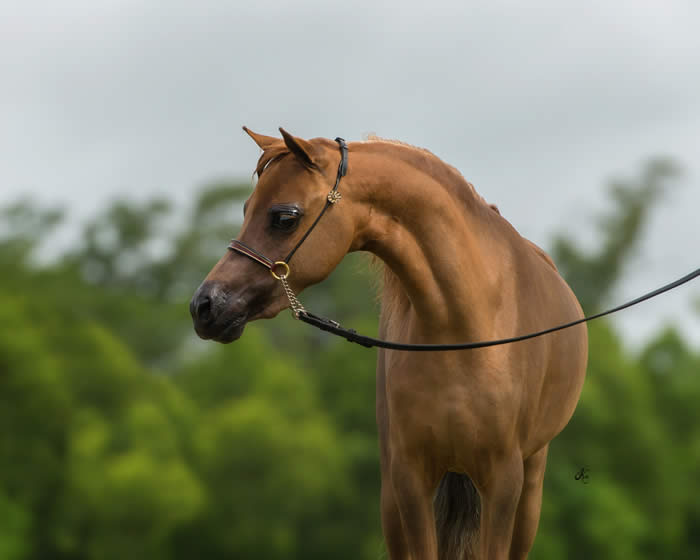 Dream's dam, RUNNIN BARES CLASSIC DREAM is a 12x AMHA National Champion and 5x AMHA National Res Champion mare.
As incredible as her pedigree is, Dream has her own accolades to stand on -
- She's a 3x Res World Champion & World Champion halter horse.
Continue to show her or add her to your broodmare band and produce stunning foals for YOUR farm!
OFFERED AT $10,000.00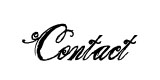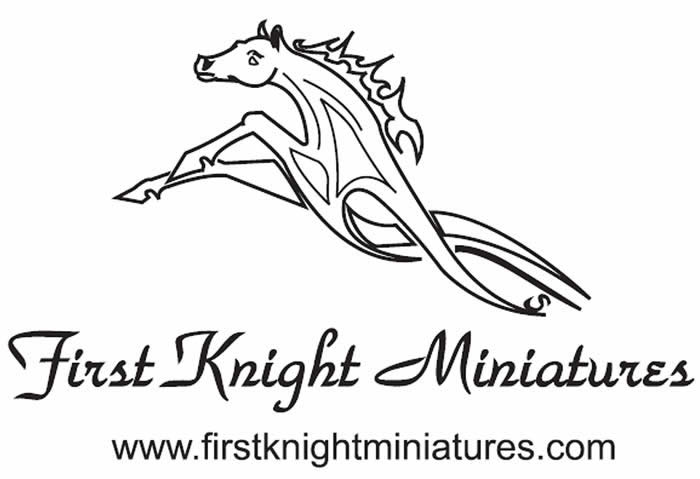 Stephani Pappas
(409) 377-3447
stephanifirstknight@gmail.com
WELCOME TO FIRST KNIGHT MINIATURES
For over 30 years, First Knight Miniatures has been dedicated to producing the highest quality Miniature Horse.
Founded by KC Pappas, her pursuit of breeding World Caliber halter horses earned her the AMHA Lifetime Achievement Award in 2010. The consistency of the First Knight breeding program is proven year after year as they are awarded World & National Champion titles. Since KC's retirement from the show ring, her daughter Stephani has taken the lead – and continued the winning tradition with First Knight horses in both Halter & Performance events.
First Knight Miniatures is supportive to both youth and amateur programs, helping to develop their skills & nurture the love and admiration for our little equines.
Located in Spurger, Texas
(417) Ad updated 11/16/2017
PART OF THE LIMESTONE MINIATURES 2017 OFFERING
Olympian Born To Be An Idol
AMHAAMHR 2012 Black 34+ Champion Bred Mare
DIRECT DAUGHTER OF GET-OF-SIRE WORLD CHAMPION BILLY IDOL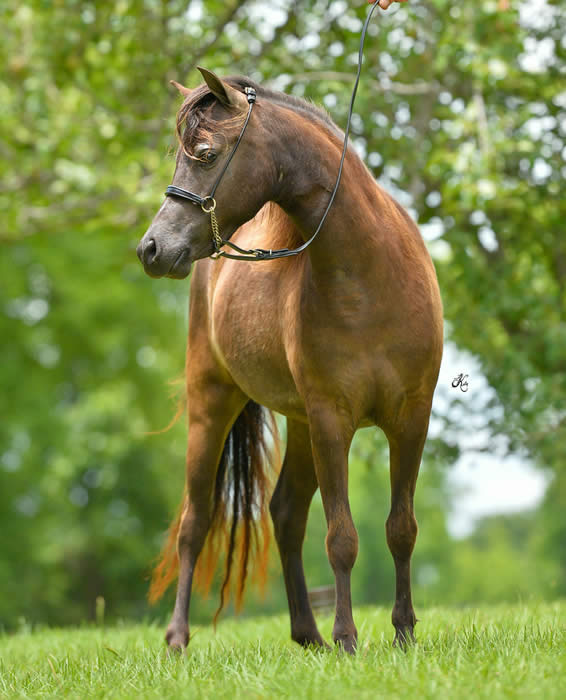 First Knights Billy Idol x Olympian Born To Win
Foaled 3/15/2012
Born to be an IDOL and born to be a CHAMPION!
Not only is this mare a daughter of the iconic BILLY IDOL; her DAM is a full sibling to CHAMPION FARMS NIGHTHAWK.
What a unique cross!
This mare's dam is a Rowdy N Red Boy daughter, out of Bond Miss Demeanor - sire and dam to NIGHTHAWK.
Her sire needs no introduction - First Knights Billy Idol -
(pictured below, left)
Get of Sire WORLD CHAMPION and sire to so many World Champions and World GRAND CHAMPIONS, the list would be too long to print on this page.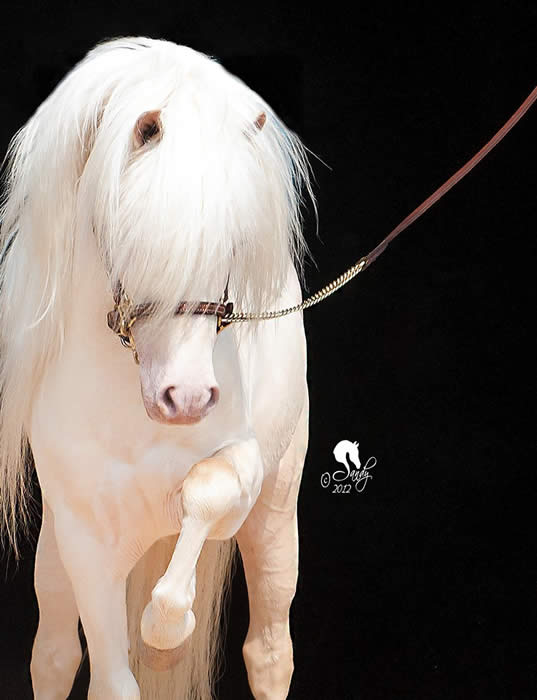 This mare measures a tight 34" and without her hooves trimmed she may measure slightly over so she sells with no height guarantee.
She would be an ideal broodmare to cross with your Shetland blend stallion or your classic Miniature to add balance and refinement.
Her price is negotiable to reflect her height.
$2,000.00
REDUCED! MAKE AN OFFER! SHE'S OPEN BY CHOICE AND READY TO BREED!
OFFERED BY OUR CORPORATE SPONSOR:
Janet King
3837 FM 1643
Winnsboro, Texas 75494
903.629.3234
606.584.4231
jfk657@yahoo.com
Located in Winnsboro, Texas
(1117) Ad updated 10/7/2017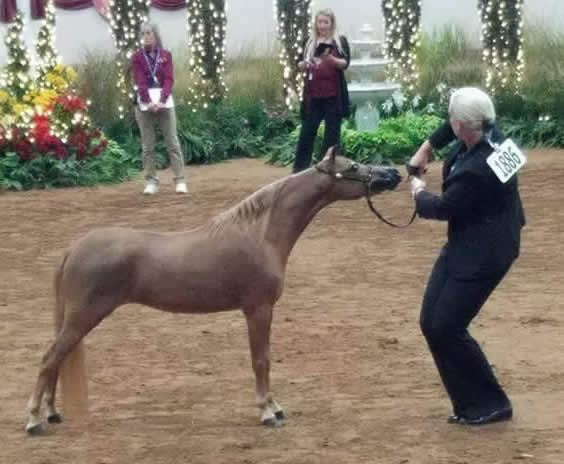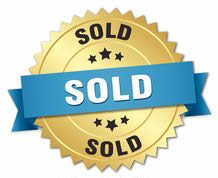 Nirvana Unique Catalina
ASPC (eligible) AMHR Registered 36" 2014 Sorrel SHOW Mare
RESERVE NATIONAL CHAMPION MARE - READY TO SHOW OR BREED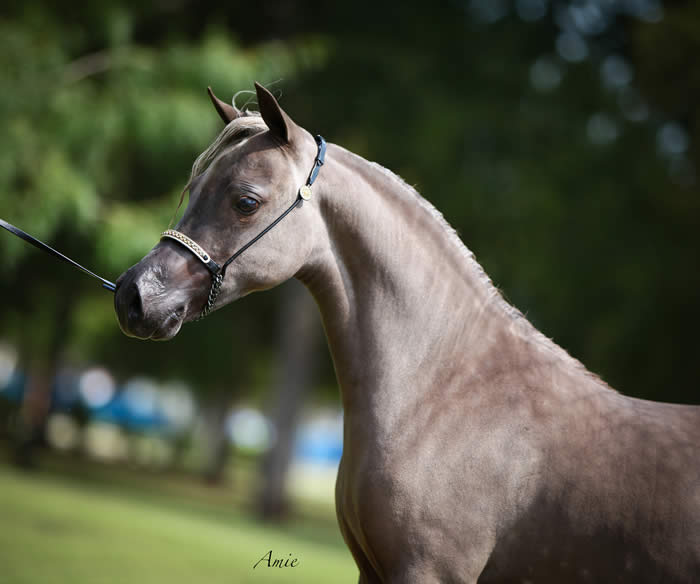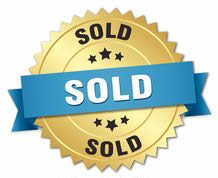 First Knights Platinum Princess
AMHA/AMHR 2011 33" Sorrel Mare
WORLD CHAMPION MARE - READY TO BREED OR SHOW!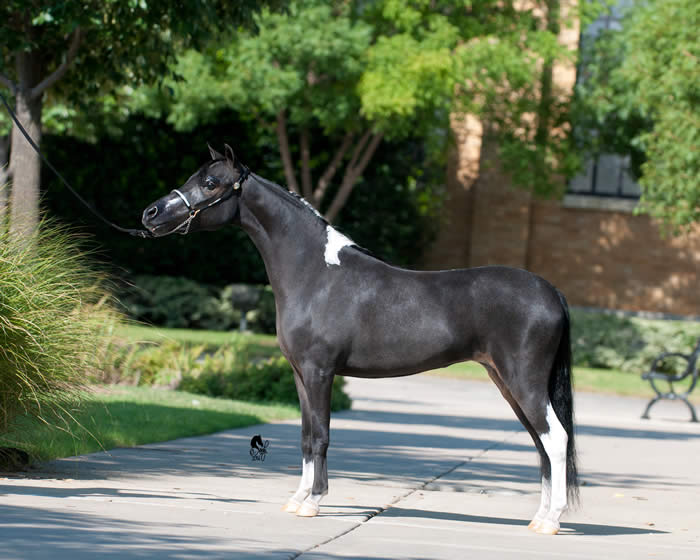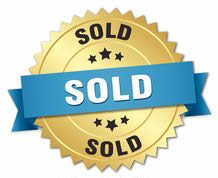 Cedar Rails Elegant Dreamgirl (HOF)
AMHA/AMHR 34" 2012 Bay Pinto SHOW Mare
Multiple CHAMPION of CHAMPION Mare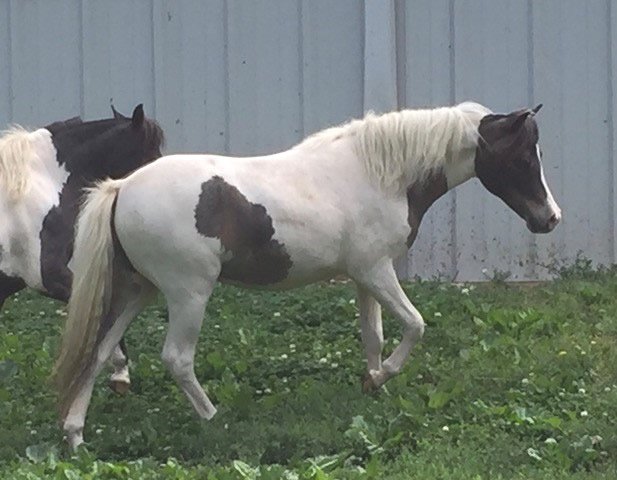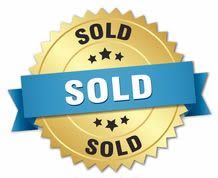 Brookhavens April N Augusta
AMHA/AMHR 2014 32.5" Bay Pinto Mare
By Multi-World Champion Producing EAGLE SCOUT Son
MARES SOLD

Hot White Gossip SOS (October 2017)

LR Aristocrats Precious Girl (July 2017)

Avalon Farms Smoke N Mirrors (July 2017)

First Knight Platinum Princess (July 2017)

Winning Streaks Elegant Miss (June 2017)

Cedar Rails Elegant Dreamgirl (May 2017)

Caldwells Wind Beneath My Wings (May 2017)

Brookhavens April In Augusta (March 2017)

First Knight Champagne And Diamonds (March 2017)

SRF Belle Heir (February 2017)

Junior Bear Magnificent Moment (January 2017)

Ravenwood Roll The Dice (January 2017)

Diamond Ts Designed To Shine (January 2017)

Rivenburghs Jess Kinky Boots (November 2016)

OceansEast Secrets Bella Columbia (November 2016)

TMF Lavender N Lace (November 2016)

JMW Rebs Sirius Lee Sensational (May 2016)

Candylands French Kiss (April 2016)

LM Hennesseys Blue Angel (April 2016)

Ravenwood Champagne Memories (April 2016)

Dew's Miss Katie Scarlett My Oh My (March 2016)

Dews Shareeks Bonnie Blue Valentine (February 2016)

Rivenburghs Jess Sunrise Surprise (February 2016)

Happy Times Chips Harmonie (January 2016)

Lazy Creeks Rowdy Lil Hawk (December 2015)

Darrahs Princess Nadean (December 2015)

De Chevals Windsong Of The Night (September 2015)

Quintessa Tributes Lokoya (May 2015)

Buckeye WCF Sushi Dancer (May 2015)

SRF Riviera (April 2015)

Little Achers Feona (April 2015)

Finchwood Smokin Hot ShezaShowgirl (April 2015)

Cherryville Luxors Rio Jubilee (April 2015)

Fallen Ash Farms Sienna Buck (January 2015)

LR Aristocrats Champagne Lady (December 2014)

Little Kings Russian Delight (December 2014) Sold to Indiana

Aloha Acres A Moment In Silence

Vermilyea Farms Impressive Queen (December 2014)

Vermilyea Farms Errotica (November 2014)

LM Idols Baby Blue (October 2014)

Hunterberry Hill Angelina Ballerina (September 2014)

Conders Happy Happy Happy (August 2014)

Alamos Buck Echo Feverette (August 2014)

Allure Ranch Spirits Class Act (July 2014) Heading to South America

Little Kings Bantam Buttercup (June 2014)

Scott Creek Ribbon Royale (June 2014)

OceansEast Secrets Midnight Madness (June 2014) Sold to NH!

KMA Miss Belingo BTU Buckeroo (May 2014)

Lymricks Vegas Showgirl (April 2014)

Junior Bear Betcha Mega Bucks I Can (April 2014)

Oak Parks Are You Delilah By Chance (March 2014)

EaglesNest Unos Secret Glory (February 2014) Sold to ALASKA!

Poco De Oros Regalos Ritzy N Red (February 2014) Heading to Vermont!

Abrias Signature Exclamation (February 2014) Going to Europe!

LR Aristocrat Champagne Lady (January 2014)

Winning Streaks Miss Brios (January 2014)

Poco De Oro Memoirs Misty Rose (December 2013)

Mystic Shadows Carmel Delight (November 2013)

Hennessey Hawk Precious Angel

Rainbow Ridge Chelseas Mona Lisa (November 2013)

Rainbow Ridge Bernies Lucky Seven

DSB Sassy Sami

2Bs Patsys Tribute To Gina

Rainbow Ridge Tiny Dancer

Stars Geisha

Hytide Burnin Love

Havencrofts Satin Charm

SRF Vanity Flaire

SBS Confettis Sheer Elegance - Congrats to Janae Benton!

LM Idols Rihanna Hawk

Mochas CC Cherokee Treasure - Congrats to Ginny Gonsolves!

Frost Hill Apache Love Note

Frost Hill CC Forget Me Not