Miniature Mares Age 3 and Over

ECMS Impressive Designer Kashmere
(Kashmere)
AMHR Registered 2012 31.5" Perlino Mare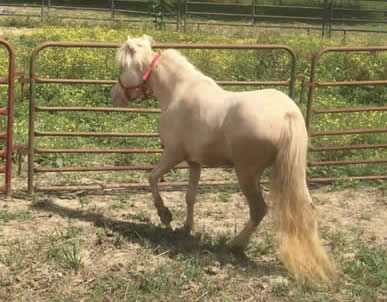 Cadle Creeks Impressive Rogue x ECMS Impressive Absolute Vogue
Foaled 4/17/2012
Kashmere excels in the halter class but is also super willing to learn other disciplines.
She was shown successfully as a weanling.
In 2018 she was again fit up and shown competitively at local open shows.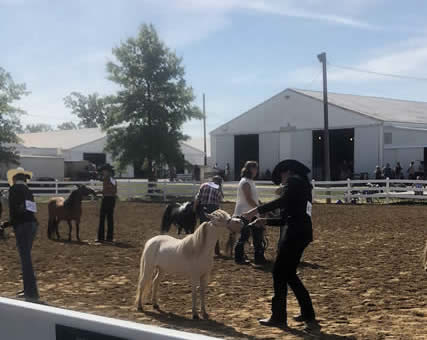 In fact she placed THIRD out of 33 Miniature Horses in Open Halter and SECOND in her color class at the Lorain County Fair.
She's pretty enough to use in your AMHR breeding program -
- and small enough to Hardship into AMHA too!
Kashmere's sire, CADLE CREEKS IMPRESSIVE ROGUE, is a multi World Champion/World Res GRAND CHAMPION producing stallion.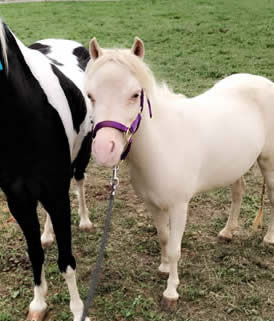 At a mere 29.5" tall, "Rogue" (owned by Karen Edwards) is absolutely CORRECT and continues to sire offspring that are relevant in today's competitive show arena.
If you are looking to downsize, this mare has lots of "tiny" behind her.
Kashmere's dam is also a DAUGHTER of Rogue, doubling up on this tiny and refined bloodline.
"VOGUE" also goes back to L&D Scout through her grandsire, Fallen Ash Farms Scouts Dark Design.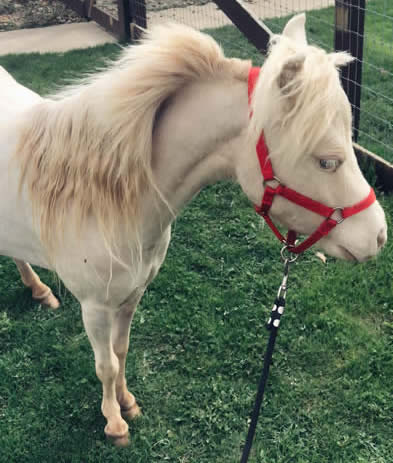 This mare's unique PERLINO color should produce those coveted DILUTE buckskins for her new owners!
OFFERED AT $2,000.00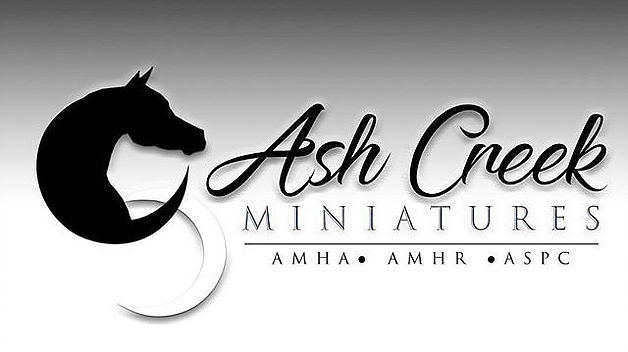 Sierra Bourdess
ASH CREEK MINIATURES
(440) 420-2268
sbshadow72@gmail.com
www.ashcreekminiatures.com
Located in Sullivan, Ohio
(04719X) Ad updated 11/8/2018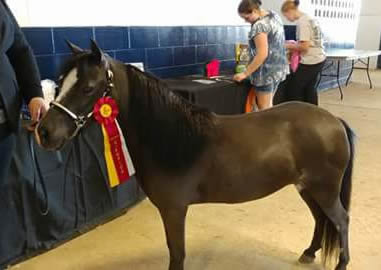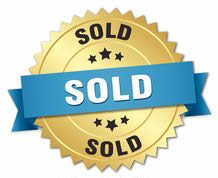 Wiltz Family Show Me The Candy
AMHA/AMHR 2011 Black Minimal Pinto 34" Mare
++ TRAINED SHOW MARE - 6 MONTHS DRIVING TRAINING! ++
Tibbs Glory Bee Tango
(Glory)
ASPC/AMHR Silver Bay 36.5" SHOW Mare
BY TRIPLE REGISTERED RHAPSODYS LATIN TANGO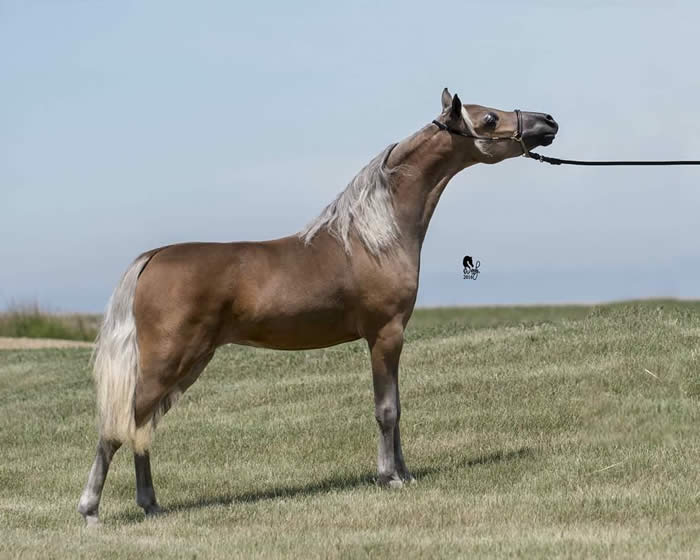 Rhapsody's Latin Tango x Rhapsody's April Reign
Foaled 8/03/2015
GET YOURSELF SOME TANGO TODAY!
This stunning mare NEVER stops showing!
If you are serious about showing AND about winning, give us a call and let's chat!
Glory has a tiny, gorgeous head, long, hooky neck and legs for miles!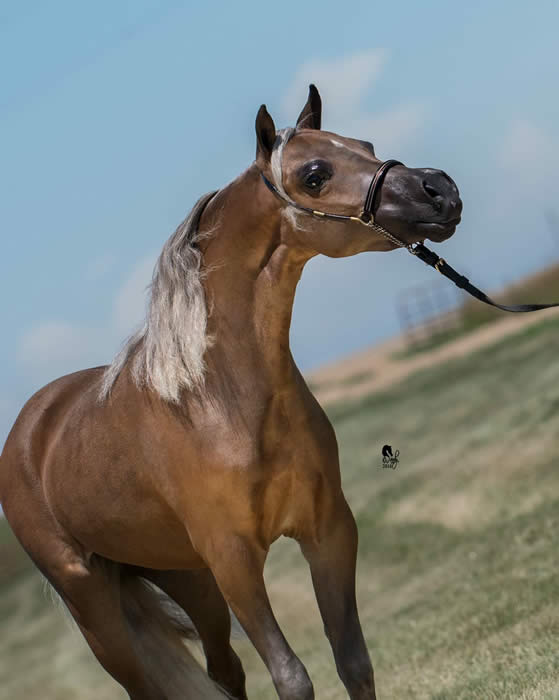 Her head is absolutely to-die-for and with any luck she'll pass that pretty head on to her offspring.
Check out her outstanding TOPLINE and high tail set.
With her sloping shoulder and high set neck she should be a natural in the driving arena!
Glory could easily step beck into the show ring for her new owners.
Glory was shown lightly as a yearling and was 4th at AMHR Nationals in a huge, competitive class.
She has a pedigree worthy of producing and should make a TOP broodmare.
Her sire, Rhapsody's Latin Tango (pictured at left) is a TRIPLE REGISTERED Shetland that is consistently producing small, SWEET foals that LOVE to show.
Many have gone on to win World and National Champions, SUPREME CHAMPIONSHIPS and Grand Champion titles.
Glory's dam is by the incredible RHAPSODY'S REIGN MAN.
His get are no strangers to the winner's circle.
This pretty mare should mature at 37".
PRICED AT $4,500.00 FOR QUICK SALE!
WE NEED TO SELL SOME HORSES BEFORE WINTER!

POCO DE ORO MINIATURES
Pat & Bruce Proctor
www.pocodeorominiatures.com
pcproctor@hotmail.com
(501) 413-0207
Located in Little Rock Arkansas
(032619X) Ad updated 11/6/2018
Olneys Surprisedby The Remark
(Jinx)
AMHA/AMHR 34"+ 2010 Sorrel Tovero Mare
OPEN AND READY TO BREED OR SHOW IN 2019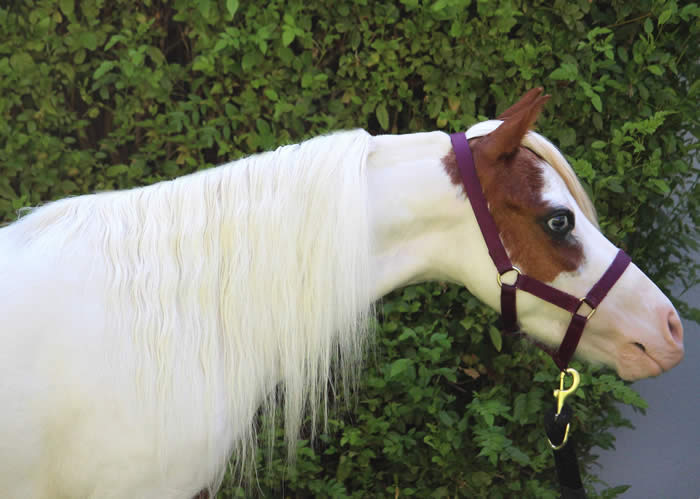 Sonoita Highland A Bald Face Remark x Olneys Khameo
Foaled 7/30/2010
>>> LOOK AT THIS TREASURE! <<<
Jinx pretty mare is a stand out in the pasture with her unique markings and brilliant blue eyes!
She is a PROVEN broodmare.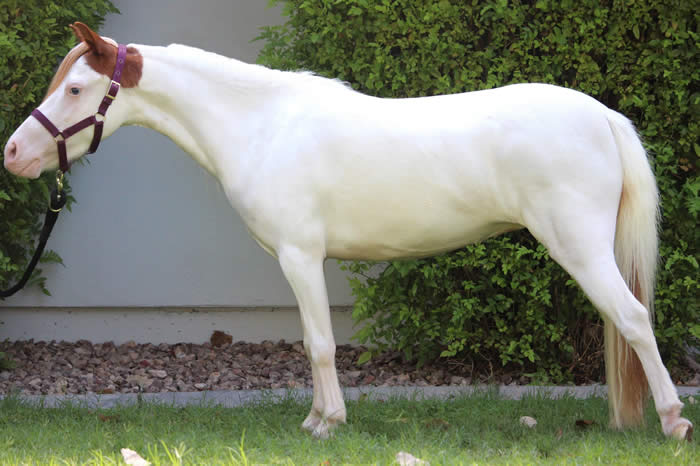 Regretfully, her previous owners did not do the paperwork required to register her offspring.
It's a shame since she has produced some pretty and correct foals.
She's SMART and willing and ready to be your PARTNER in the showring or on the trails.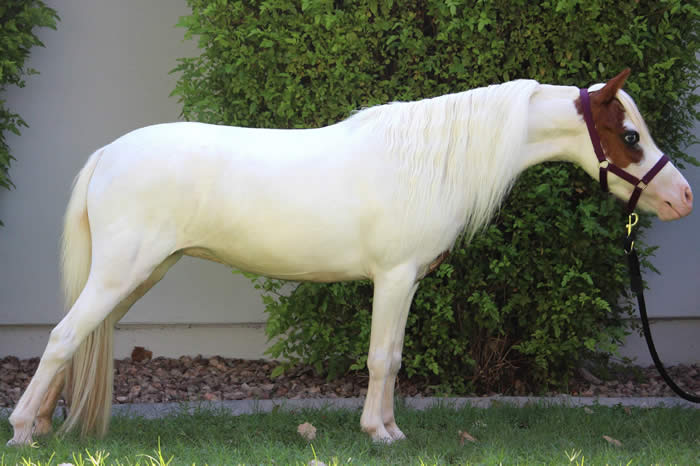 With her sweepy country movement she should make a fine driving horse or CDE (Combined Driving Events) prospect.
She is healthy and breeding sound if her new owners purchase her as a broodmare.
This mare is priced low and affordable so she can find a new home soon!
$1,800.00

Princess Toad SOS
(Lyric)
AMHR Registered 34" 2012 Black PROVEN Broodmare
OPEN AND READY TO BREED OR SHOW IN 2019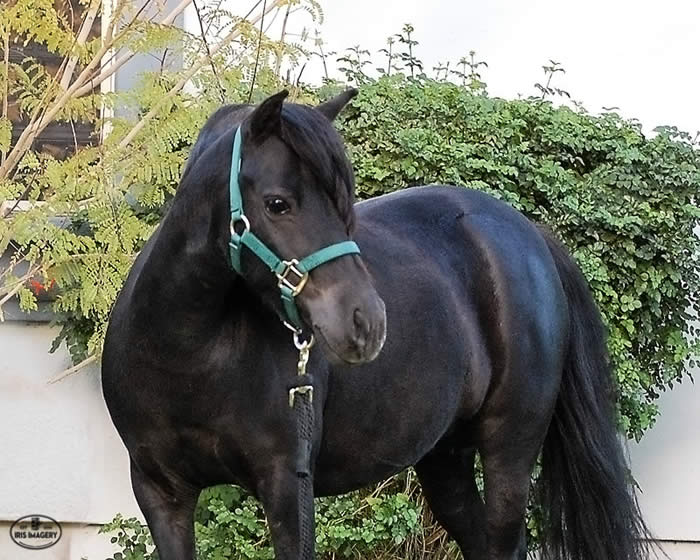 Mountain Meadows Magician x Bet On Black SOS
Foaled 6/21/2012
This mare is well balanced and very modern looking.
Lyric is one of those "giraffes," - her neck just goes on and on.
Lyric has a large expressive eye, long legs and a nice balanced body.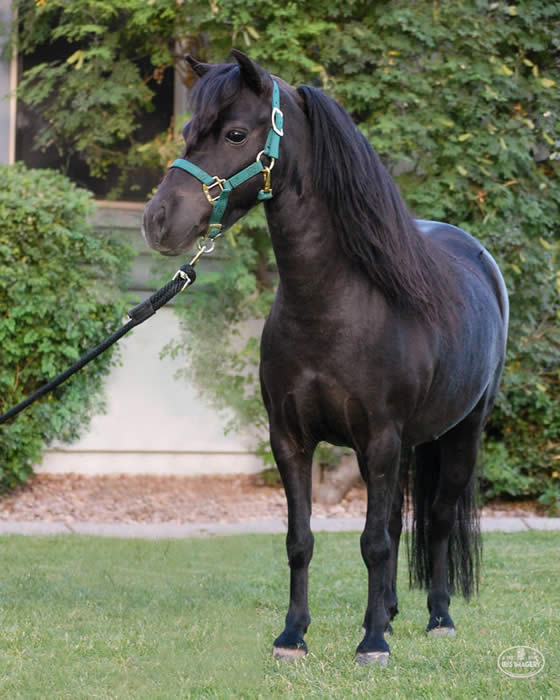 She is a huge mover and she passes that along to her foals.
She also shares her giant eyes and long neck with all her offspring.
She is a Bay Prince granddaughter and features Tennessee Monashee and others in her pedigree.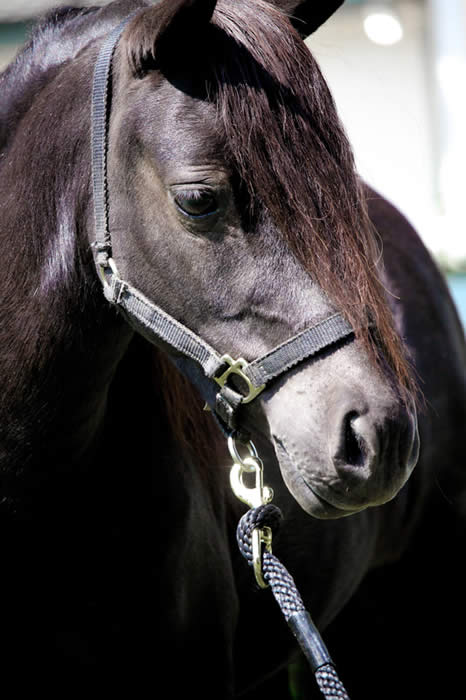 She can be bred to one of Born in a Barn premier stallions for an additional $500.00.
She is an amazing mother and a potential candidate for AMHA hardshipped (not guaranteed).
YOU CAN OWN HER FOR JUST $1,200.00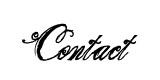 Marissa Davis
BORN IN A BARN MINIATURES
www.borninabarnminis.com
borninabarnminis@gmail.com
(480) 414-8442
Located in Gilbert, Arizona
(42819X) Ad updated 11/8/2018
Lynncliffs Dare To Be Different
(Daring)
AMHA/AMHR Registered 2001 Silver Dapple 33.5" Mare
++ SHE'S BROKE TO RIDE FOR SMALL CHILDREN! ++
PHOTO COMING SOON!
MARTINS BOOZERS DARING DIFFERENCE x KOMOKOS LITTLE LARKSPUR
Foaled 7/15/2001
This pretty girl is a PROVEN broodmare but her TRUE worth is as a child's horse.
She's broke to ride and safe for small children.
Our kids have spent countless hours zipping around the farm on this steady and true mare.
She's worth her weight in GOLD.
Daring has many more years to prove her worth to YOUR family!
$2,000.00

Vermilyea Destinys One Fancy Diva
(Diva Baby)
AMHA/AMHR 2010 Sorrel 32" QUALITY Mare
HAS HAD RIGHT EYE SURGICALLY REMOVED FROM AN INJURY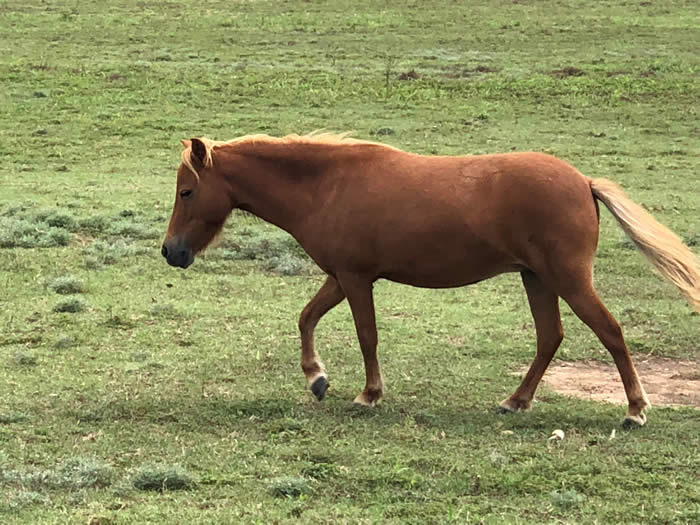 ALVADARS DOUBLE DESTINY x RSB DIVA
Foaled 4/13/2010
SWEET - SWEET MARE
Never been bred but has the quality and conformation to become a cherished addition to any fine breeding program.
Alvadars Double Destiny is not only a multi-World GRAND CHAMPION -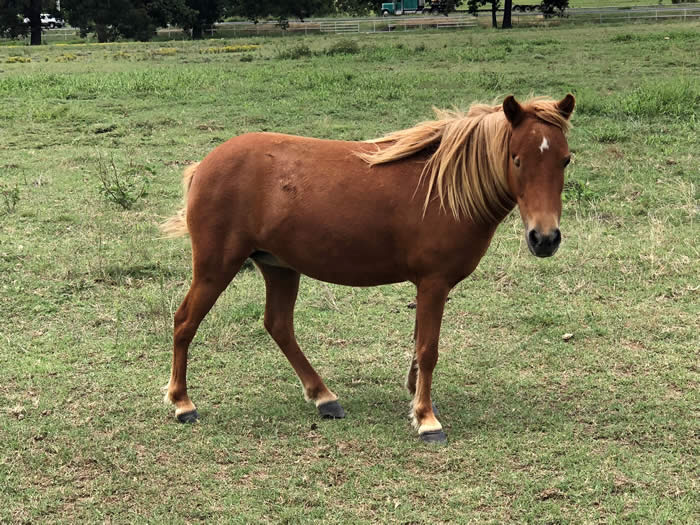 - his GET have set a new standard in today's show ring
Double Destiny's most prestigious wins include:
1994 AMHA Res National GRAND CHAMPION Junior Stallion
1995 AMHA Res National GRAND CHAMPION Senior Stallion
1998 AMHA National GRAND CHAMPION Senior Stallion
And with his get representing him in the show ring his accompishments include:
2001 AMHA National Champion GET-OF-SIRE
2011 AMHA World Champion GET-OF-SIRE
Double Destiny is the only sire to date to win the coveted Get-of-Sire award and come back to claim the title again TEN YEARS later.
Diva's dam is by 3x AMHA Reserve National Champion SOLID GOLD TENDER LOVE.
Diva has had her right eye removed from an injury.
It is surgically closed and does not cause her any trouble.
She's healthy and breeding sound. We have not breed any mares the past few years as we are downsizing our breeding program.
$2,500.00

Vermilyea Farms Spanish Bey
(Bey)
AMHA/AMHR 2010 Bay 32" QUALITY Mare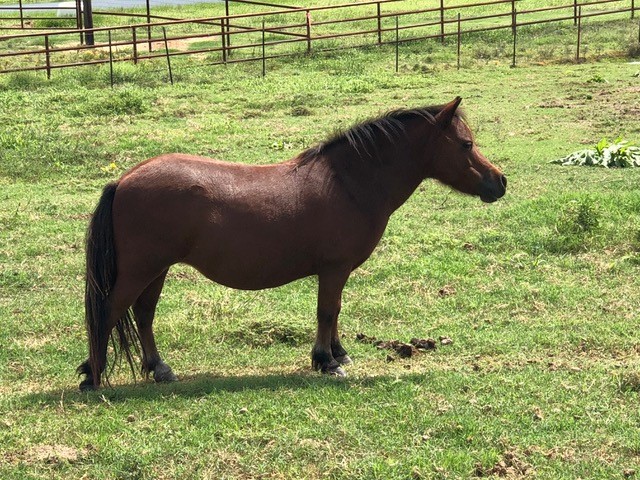 LM HAWKS BLUE BANDOLERO x WHITE FENCES MICKEYS MISS MEGAN
Foaled 1/08/2010
Check out this mare's brag-worthy pedigree!
Her lineage includes many famous horses that helped to refine and redefine the modern Miniature Horse.
Bey's sire is a direct son of 2x AMHA World Champion Get-of-Sire, CHAMPION FARMS NIGHTHAWK.
"Bandolero" is double bred FLYING W FARMS BLUE BOY on his dam's side.
Looking at "Bey" you'll see clear evidence of her Blue Boy heritage
Bey's dam, "Miss Megan" is a grand daughter of the pivotal stallion, WITTMAACKS MICKEY MOUSE -
- a top producing son of the well known, Shetland stallion, GOLD MELODY BOY.
This mare has never been bred but is healthy and breeding sound.
$4,500.00

A Tahitian Pearl
(Pearl)
AMHA Registered 31" Gray Pinto SHOW Mare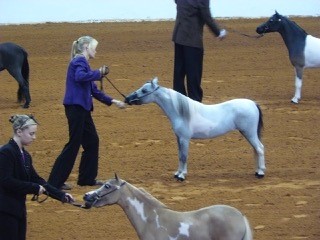 Fallen Ash Scouts Red To Remember x NHF Fabios Sweet Melanie
Foaled 3/2/2009
This pretty mare with a stellar pedigree is as sweet as she is beautiful!
Her pedigree is royalty.
Pearl's sire is a multi World Champion producing son of LITTLE KINGS BUCKEROO I STAND GRAND and out of a L&D SCOUT daughter.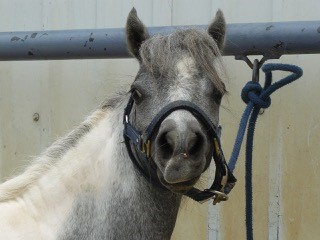 Pearl's dam goes back to ORION LIGHT VANT HUTTENEST and BOND DYNAMO.
Pearl has been successfully shown and could easily be fit up and head back into the show ring.
She's a sweet baby doll and is the first to greet you in the pasture.
Pearl adores children and could be the ideal child's horse.
In fact she was trained for halter by a youth!
She has never been bred but is healthy and sound.
PRICED AT $2,000.00

Libertys Codys Silver Brandy
(Cody)
AMHA Registered 2003 Silver Dapple 33.75" Mare
BY DIRECT BOONES LITTLE BUCKEROO SON!
PHOTO COMING SOON!
BOONES LITTLE BUCKEROO CODY x LIBERTYS DOUBLE BRANDY
Foaled 3/27/2003
MORE INFO SOON!
$2,000.00

Squaw Creek Unos Little Lady
(Lady)
AMHA/AMHR 2010 32.5" Chestnut Pinto PROVEN Broodmare
+++ LUTES KOMO DANDY GRAND DAUGHTER +++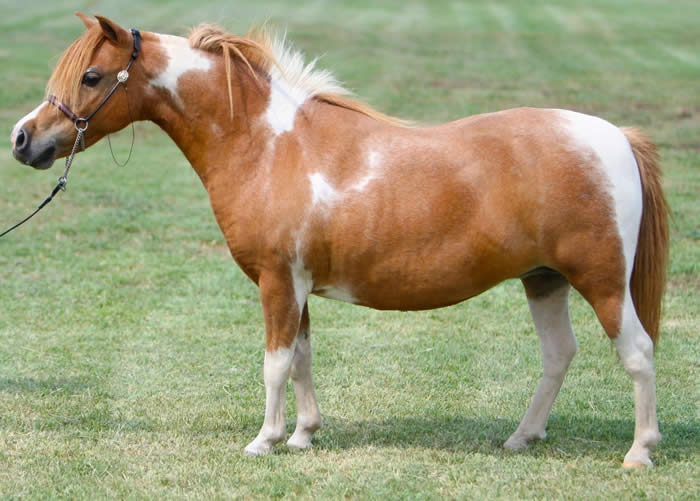 SCOTT CREEK NUMERO UNO x WESTWINDS FARMS KOMOS LITTLE JOEY
Foaled 5/23/2003
Super SWEET and ready to be YOUR prized broodmare!
SIERRA DAWN UNOS MONARCH - sound famiiar? He's been a top producing sire ofr SCOTT CREEK FARM!
"Monarch" is this mare's grand sire. Monarch is a direct son of World GRAND CHAMPION stallion, SIERRA DAWN UNO DE MAYO.
This mare is a PROVEN producer of quality foals. She gets in foal easily and has foaled without intervention.
She has not been bred in a few years since we have been downsizing our breeding progam.
MORE INFO SOON!
$3,500.00

Bagpipe Flats Shotzie
(Shotzie)
AMHA Registered 2006 Bright Sorrel 31" Mare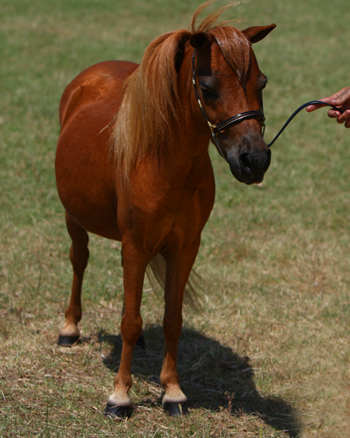 BAGPIPE FLATS THE PERFECT SHOT x CELTIC FIELDS LADDS IRISH LACE
Foaled 1/17/2006
++ MAIDEN MARE - NEVER BEEN BRED+ +
This pretty mare could be eye candy in YOUR paddock!
She's as shiny and copper as a brand new penny and just as bright.
Shotzie would make a fantastic youth prospect since she's been around children her whole life.
She's a clean slate, ready to train your way!
MORE INFO SOON!
$2,000.00

Bachelorette
AMHA Registered 30" Grey DRIVING BRED Mare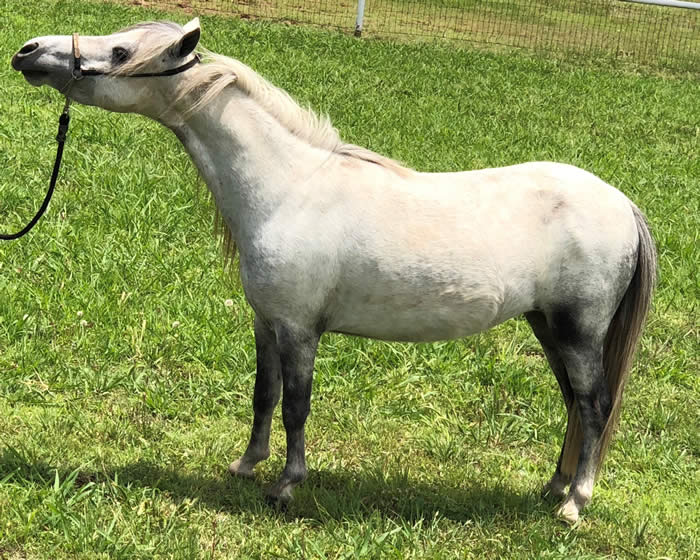 Lutos Komo BJ x Ramakers Chantillilace
Foaled 4/30/2011
LOOKING FOR A DRIVING PROSPECT?
This tiny dynamo is by 5x AMHA National Champion SINGLE PLEASURE/FINE HARNESS.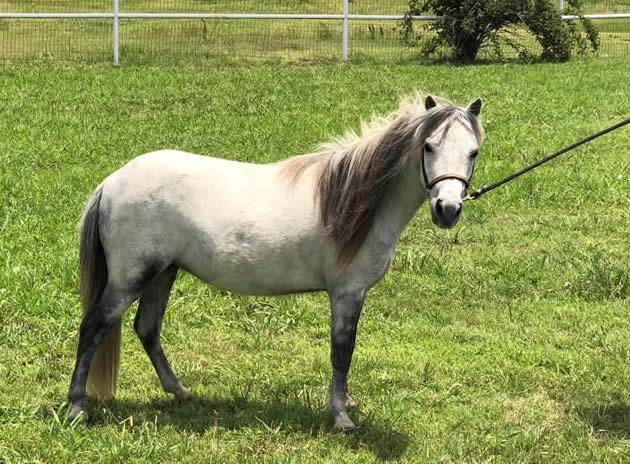 This TINY, typy mare is the ideal choose for the 30" & Under Driving division.
Bachelorette is bred to DRIVE and we'd love to see her in a show/driving home!
Hardship her into AMHR and take advantage of ther 30" and Under driving classes they offer.
This grey mare should stand out among the bays & pintos in the show ring!
PRICED LOW AT JUST $2,000.00

MV Remarkably Charismatic
(Carrie)
AMHA Registered 2001 31" Bay Mare
PHOTO COMING SOON!
NFCs Remarkable Rowdy x MV Charisma
Foaled 4/02/2001
PRICED LOW AT JUST $2,000.00

Romantic Impulse
(Impi)
AMHA Registered 2011 31.75" Bay Roan Pinto Mare
PHOTO COMING SOON!
LUTES KOMO B J x ZEPHYR WOODS BTU EMPRESS
Foaled 4/19/2011
Want to DRIVE?
This little mare has a pedigree peppered with driving "greats" starting with her famous sire.
LUTES KOMO BJ is a 5x AMHA National Champion in Single and Fine Harness Driving.
He is sired by AMHA National Res GRAND CHAMPION & 2x AMHA National Champion Roadster/Single Driving Stallion, LUTES KOMO DANDY.
On Impi's dam's side you'll see BUCKEROOS TOP CAT, LITTLE KINGS BUCK ECHO, BOONES LITTLE BUCKEROO & AMHA National GRAND CHAMPION Senior Stallion, IMA BOONES LITTLE BUCKEROO TOO.
This pretty girl has nver been bred as we are sizing down our breeding program. She is healthy, correct and breeding sound.
PRICED LOW AT JUST $2,500.00

MV Shades Of Grey
(Shades)
AMHA Registered 2012 Dark Grey 31" Appaloosa Mare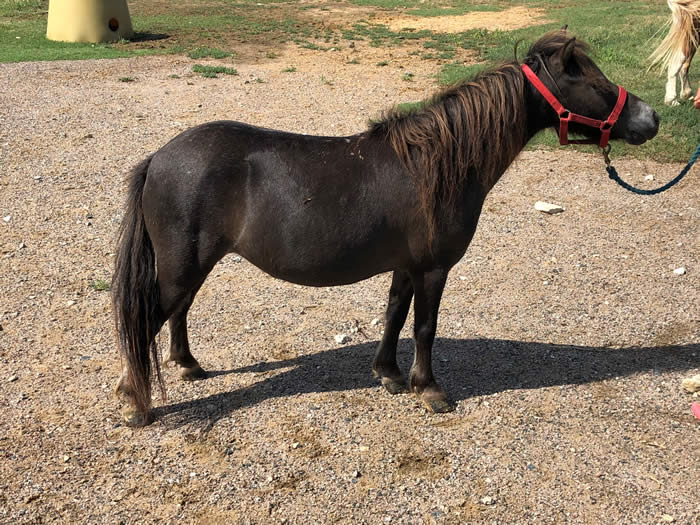 BREWERS ORION REPLICA x MESMERIST
Foaled 5/07/2012
We LOVE how this triple bred ORION LIGHT VANT HUTTENEST turned out!
She is appaloosa bred, top and bottom with some of the most well know horses in AMHA history.
Shade's sire is BREWERS ORION REPLICA -is a direct son of Orion Light Vant Huttenest. Replica's DAM, BREWERS ORION ANGEL is sired by the same industry changing stallion.
Shade's dam, MESMERIST, is by AMHA Res National Champion, BREWERS ORION CAPTIVATION - also a son of Vant Huttenest.
That's THREE crosses to this mighty appaloosa!
She should be an asset to any top appaloosa breeding program with her tightly bred pedigree combined with her balanced body and correct structure.
She is breeding sound.
PRICED AT $3,500.00

Showin Off
AMHA Registered 2004 32" Dapple Grey/Silver Dapple Mare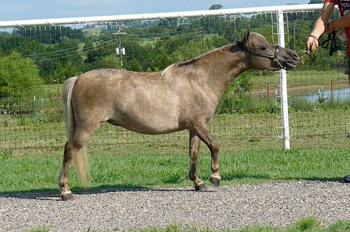 BREWERS SUPREME SHOWDOWN x SHORTVIEWS LADY TIFFANY ANN
Foaled 4/11/2004
This SWEETHEART of a mare is looking for a forever home!
Showin Off is a pretty silver dapple -
so for those who LOVE greys -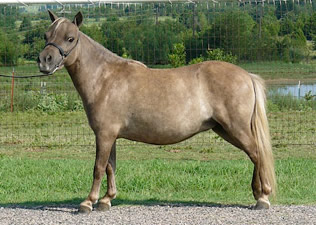 this mare is visually like a dapple grey that will never fade!
Her pedigree includes the best of BREWERS breeding program.
Her sire, Showdown, is a son of 2x AMHA National Champion, BREWERS CLASSIC SUPREME.
Classic Supreme is sire by AMHA National GRABND CHAMPION stallion, BREWERS ORION CLASSIC.
Both stallions cross back to the foundation appaloosa stallion, ORION LIGHT VANT HUTTENEST.
This mare has never been bred.
PRICED AT $3,500.00

Classified Secrets
(Secret)
AMHA Registered 2009 Bay Pinto 31" Mare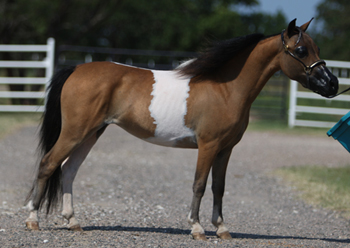 MARTINS BOOZERS AFTER DARK x STS BEST KEPT REFLECTION
Foaled 3/27/2009
Sweet & easy going but this mare can MOVE IT - MOVE IT!
Her pedigree reads like a who's who in the driving world.
Secret's dam is sired by AMHA National GRAND CHAMPION Single Pleasure Driving Stallion, CANDYLANDS BEST KEPT SECREAT (Now overseas).
Secret's dam also has close crosses back to 5x AMHA National Champion driving sensation, LUTES KOMO B J.
BJ's sire is AMHA Res National GRAND CHAMPION Roadster Horse, LUTES KOMO DANDY.
Secret is sired by AMHA National Champion, MARTINS BOOZERS AFTER DARK.
Secret is astriking bay mare with a bold white marking extrnding across her belly & back. Her white socks will sure highlight her fancy movement.
OFFERED AT $5,000.00

Blondes Have More Fun
(Barbie)
AMHA Registered 2012 Palomino 31" Mare
TINY & CORRECT LITTLE MARE
BREWERS SPECTACULAR CONQUISTADOR x MV CREME BRULEE
Foaled 5/21/2012
CURRENT PHOTOS COMING SOON!
This pretty palomino is correct and balanced.
She has a short, typey head and lomg well set neck.
Her ancestry includes:
Res National GRAND CHAMPION stallion, SHADOW OAKS PAUL BUNYANNational GRAND CHAMPION stallion, BREWERS ORION SPECTACULAR
Iconic appaloosa, ORION LIGHT VANT HUTTENEST
$4,500.00

Brusheba
(Brusheba)
AMHA Registered 2016 32" Silver Bay Pinto Mare
PHOTO COMING SOON!
x
Foaled 2016
MORE INFO SOON!
$2,000.00

Bagpipe Flats Half A Shot
(Cherry)
AMHA Registered 2007 Bright Sorrel 29.25" Mare
TEENY TINY MARE IDEAL FOR A THERAPY HORSE!
PHOTO COMING SOON!
BAGPIPE FLATS THE PERFECT SHOT x RFM BOOGER TOOS SHEZA LADY
Foaled 5/17/2007
This pretty little mare has been bred once in the past and delivered a tiny, correct colt.
Since we do not own any tiny stallions, she has been left open for years.
She's sweet and easy and absolutely LOVES children.
Her new forte may just be as a therapy Mini! Please inquire!
MORE INFO SOON!
$2,000.00

SHORTVIEW STUD IS OFFERING LOW OVERSEAS TRANSORT ON ALL THIER SALE HORSES - PLEASE INQUIRE!
Shari Lykken (Agent)
SHORTVIEW STUD FARM
www.shortview-exports.com
shortview@gmail.com
(940) 372-8028
Located in Whitesboro, Texas USA
(030819X) Ad updated 10/24/2018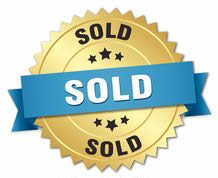 Libertys Sugar Cat

AMHA Registered 2015 32" Black Pinto Mare
EXPOSED TO REDI OR NOT SON FOR 2019
Sundance LB Magical Fiji
(Fiji)
ASPC/AMHR/AMHA Triple Registered 2011 34" Black Pinto Mare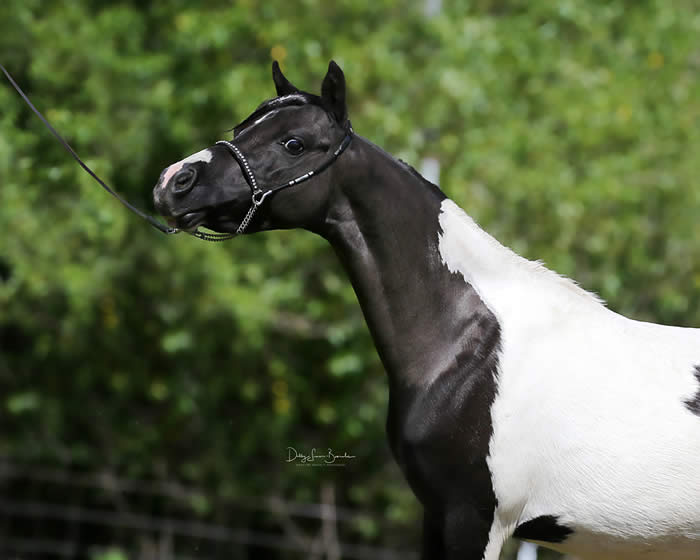 FRH Fancy Wizard x Sundance LB Jakarta
Foaled 6/10/2011
Fiji is a very refined young mare with a long elegant neck that doesn't require sweating.
Fiji is friendly & willing to learn.
She will still need an experienced handler for a little longer as she has only been a broodmare.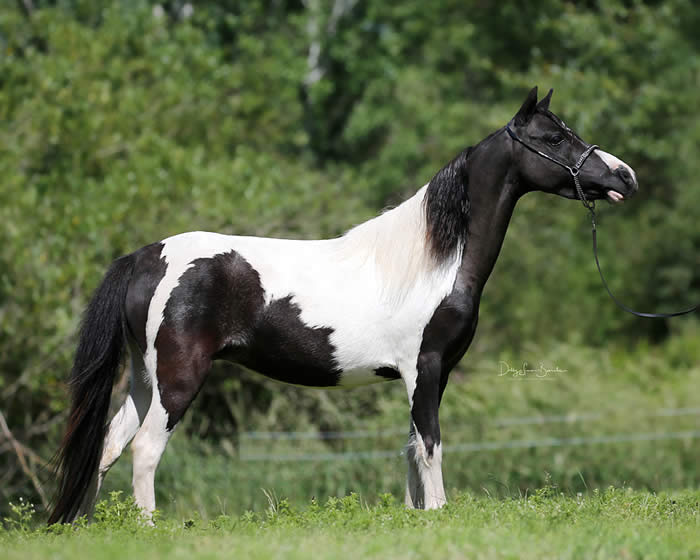 She has been shown in Multi-Color Mares in 2018 to start her AMHR National qualification.
Fifi could easily continue as a broodmare or continue to fit her up and show her
Her Arenosa pedigree could add consistent refinement to any quality breeding program.
She foals & settled easily, gets along great in a herd environment.
CAN'T GO WRONG WITH THIS TRIPLE MARE
PRICED AT $6,500.00
OFFERED BY OUR CORPORATE SPONSOR
Jessica Matheson-Vassar
SPIRIT THUNDER TRAINING
(208) 446-8816
pinaraloosa@aol.com
Located in Idaho
(010619X) Ad updated 11/8/2018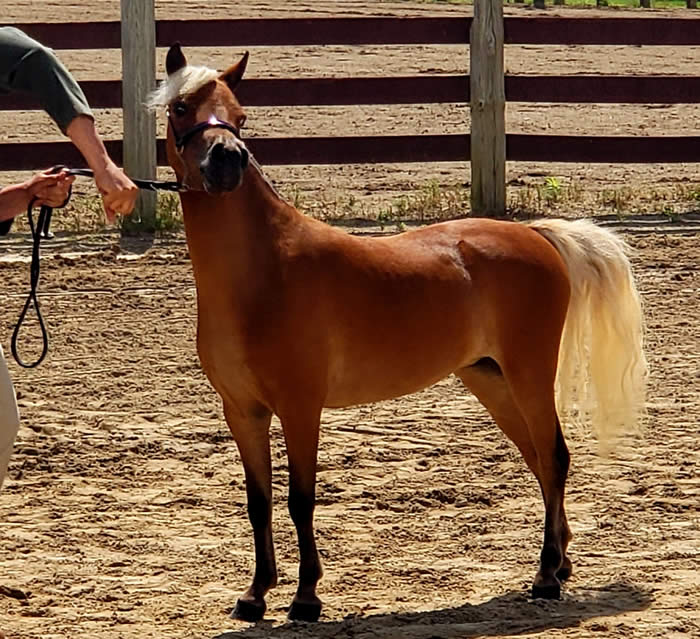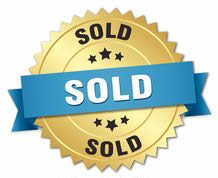 Libertys Redi Oaks Star


AMHA/AMHR/KMHB 2015 33.75" Silver Bay Mare
$$$ EARN MONEY WHEN YOU SHOW THIS MARE! $$$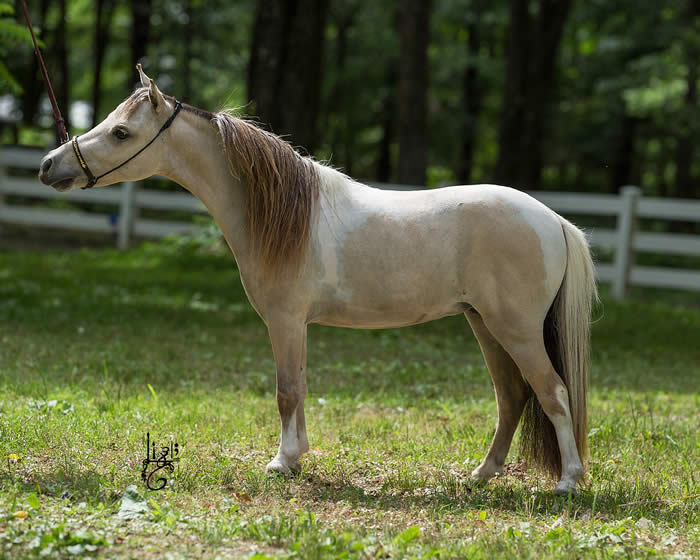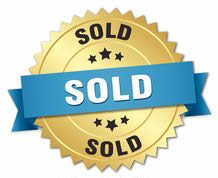 7s Mavericks Parting Gift
(Fig)
AMHA/AMHR 2015 30" Dunskin Tobiano Pinto Mare
COH Gal Friday (AMHA) AMF Buckeroos Girl Friday (AMHR)
(Sadie)
AMHA/AMHR 2009 Smoky Black 32" Mare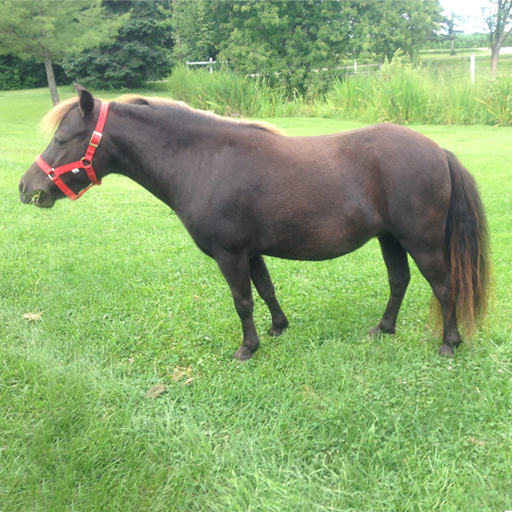 Little Kings Buck Echo x Mercedes Buckin Galena
Foaled 3/30/2009
Sweet Sadie is looking for a new place to call home!
If you are searching for a smaller mare with a BIG pedigree, check her out.
She's a GOOD girl - stands quietly, leads well and enjoys the company of people.
Sadie is a direct daughter of AMHA National GRAND CHAMPION "Little Kings Buck Echo"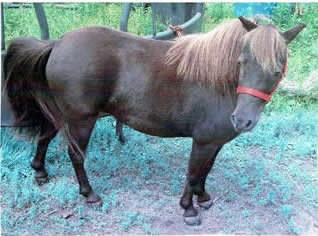 Buck Echo still holds the title for the World's SMALLEST Miniature Horse to be crowned a National/World GRAND CHAMPION at just a smidge over 28" tall.
Buck Echo is a son of the epic BOONES LITTLE BUCKEROO.
Sadie's dam is a granddaughter of AMHA National GRAND CHAMPION, IMA BOONES LITTLE BUCKEROO TOO -
- best known as "BTU".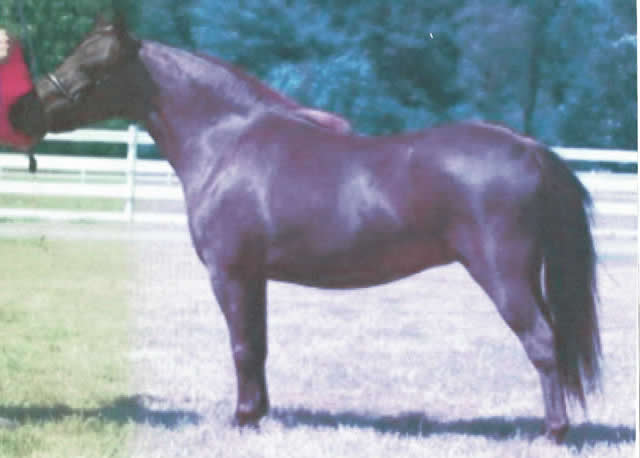 Sadie is a correct little mare with large, kind eyes and a bright expression.
Whether you choose to breed her or just have her as "eye candy" in your pasture, Sadie is a super choice!
Priced at $1,500.00 (CANADIAN)
Foreign Exchange currently favors American Buyers!

LOONS CALL FARM
Valerie Gravelle
(705) 448-2731
v.gravelle@nexicom.net
www.loonscallfarm.com
Located in Tory Hill, Ontario, Canada
(110818X) Ad updated 5/8/2018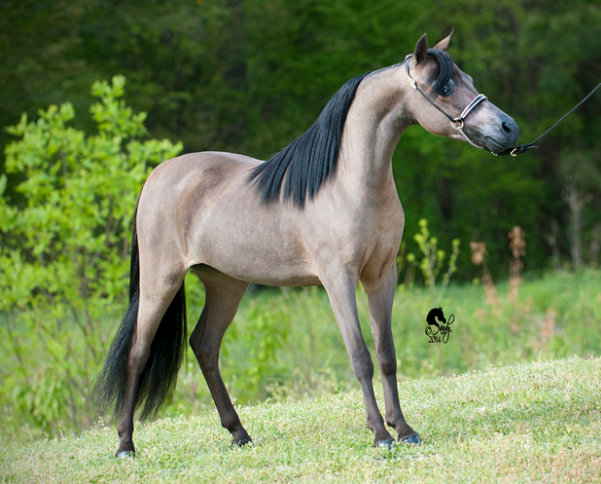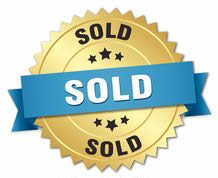 At Last Extravagance
AMHA/AMHR 2013 34" Bay DRIVING/HALTER Mare
+ DAUGHTER OF BOLERO - OUT OF WORLD GRAND CHAMPION MARE +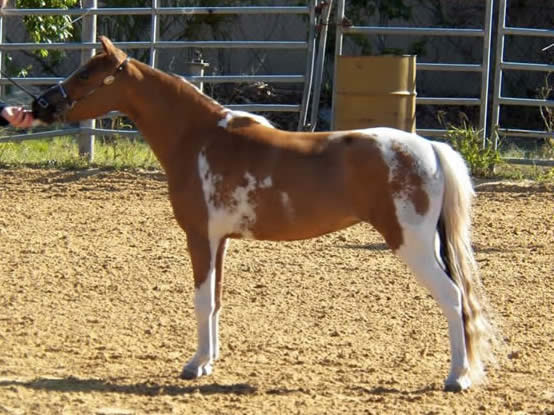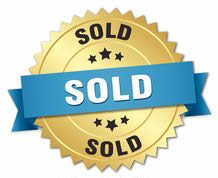 Designer Infinite Rouge Lady
AMHR/PtHA (Pinto) Registered Sorrel Pinto 36" Mare
ALL-AROUND & PROVEN SHOW MARE

Rivenburghs Sami Lane
(Sami)
AMHA/AMHR 2006 33" Chestnut PROVEN Broodmare
ARENOSA-BRED SIBLING TO OAK BAY SALSAMIO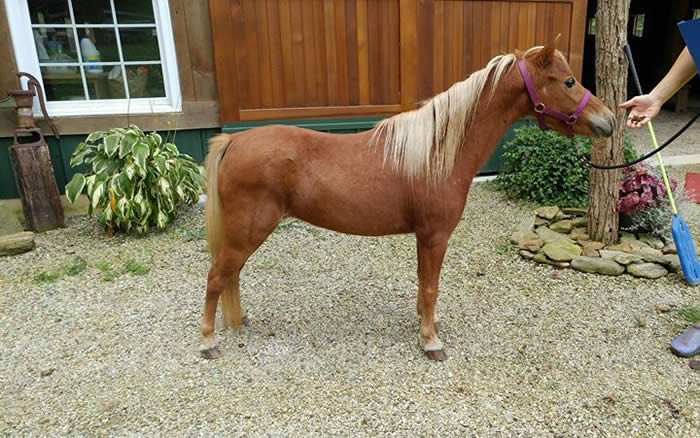 Bristol Pepito x Rivenburghs Penny Lane
Foaled 5/26/2006
A TRUE GEM!
This PROVEN broodmare has a ROYAL pedigree.
She is sired by the beautiful Arenosa bred stallion, BRISTOL PEPITO -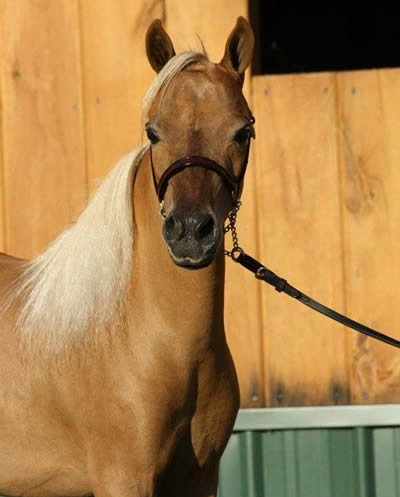 - sire to the epic OAK BAY SALSAMIO.
On Sami's maternal side, she carries the lines of FLABYS SUPREME -
- who is 50% ARENOSA through his sire, 5x AMHA National Champion, FLYING W FARMS CHARRO OF ARENOSA.
Sami has been bred twice and has produced two outstanding show quality foals.
She is currently open by owner's choice and breeding sound.
Sami is a sweet mares that loves attention.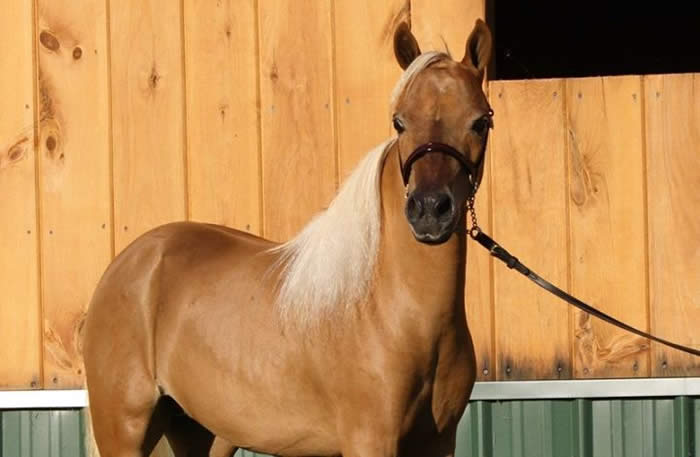 She could easily be fit up & hit the show ring -
OR continue to produce pretty Arenosa bred foals for your breeding program.
Sami is a lovely, balanced mare with a smooth body, ultra long trim neck, pretty face and big soft eyes.
Email owner for photos of her exotic 2017 filly!
PRICED LOW AT $1,700.00
Emilie Burgin
www.burginfamilyfarm.com
828-442-4327
eburgin@montreat.edu
Located in Marion, North Carolina
(63018X) Ad updated 1/1/2018
LR Aristocrat Champagne Lady
(Lady)
AMHA/AMHR 2011 Silver Buckskin Mare
5x AMHA WORLD CHAMPION STOCK TYPE MARES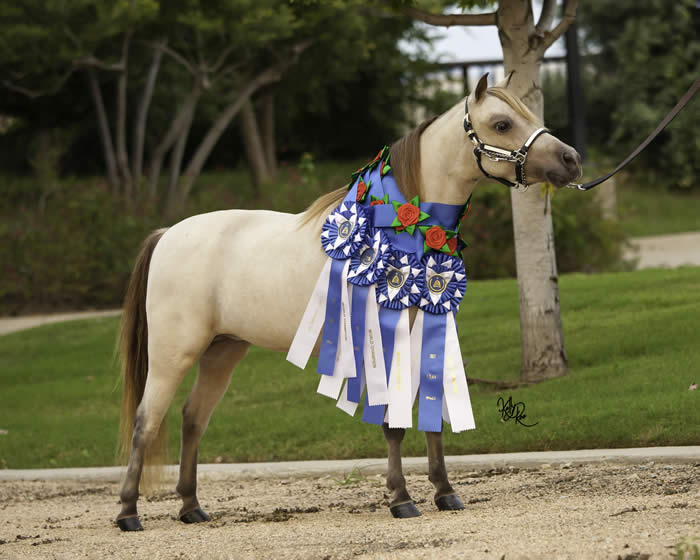 Ravenwood Aristicrat Oh Behave x First Knight Lady Of Light
Foaled 9/12/2011
STOCK TYPE Miniature Horse classes are becoming a "big" thing at Miniature Horse shows!
And LADY is just the type of mare that can win it ALL for you in that division.
It's hard to find a TRUE Stock Type Mini -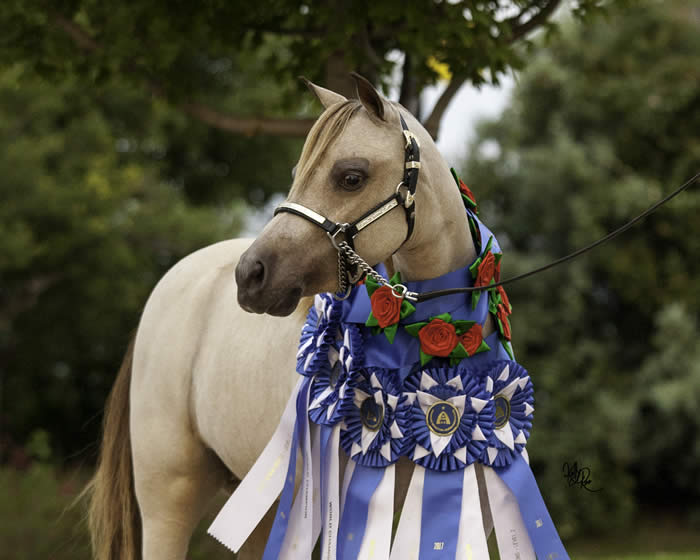 Not one that is just heavier boned or thicker bodied.
Try to find one that is correct and well muscled and resembles a TRUE Stock Type breed horse like a Quarter Horse or Paint.
LADY is truly the "Ideal Stock Horse" in a 33" package.
NOT SURE WHAT A "TRUE" STOCK TYPE MINI LOOKS LIKE?
Read the AMHA rules here:
Stock Type Division
Standards of Conformation and Movement (taken from AMHA Rulebook)
GENERAL IMPRESSION –
An attractive horse where everything is proportionate and. All gaits are smooth and purposeful exhibiting natural athleticism. All parts tie in smoothly. Horses are judged on balance, structural correctness and sex characteristics. Of these, balance is the most important.
S TA N C E
- The American Miniature Horse Association's Stock Type Horse normally stands at ease with his legs perpendicular to the ground and parallel with each other. The horse should exhibit a balanced stance and stand on the corners of his body, as opposed to being spread too far apart or crowded too close together, or parked out.
H E A D
The head of an AMHA Stock Type Horse reflects inquisitive intelligence. He has a short, broad head that is straight or slightly dished topped by small to medium ears hooked towards the center line at the tips; kind wide
set eyes; large nostrils; small muzzle and firm mouth. A domed forehead is a fault.
N E C K
The head of the AMHA Stock Type Horse joins the neck at a roughly 45-degree angle, with a slender throatlatch allowing him to move easily in any direction while maintaining his balance. The medium to long neck should be slightly arched and blend smoothly into sloping shoulders.
S H O U L D E R S
The AMHA Stock Type Horse's short strong back is created by deep sloping shoulders tying in well back.
C H E S T A N D F O R E L E G S
As demonstrated by the heart girth and relatively wide set forelegs, the AMHA Stock Type Horse is deep and broad in the chest. Smooth joints and short cannon bones are set on clean fetlocks and medium length pasterns are supported by healthy hooves. The forearm tapers to the knee, whether viewed from the front or back.
B A C K
The short back of the AMHA Stock Type Horse is full and strong across the loins. The barrel is formed by deep, well sprung ribs which extend to the hip joints. The underline, or abdominal area, should rise cleanly to the flank. The point of the croup should be no higher than the top of the withers. The tail is set off a long, rounded croup.
H I N D Q U A RT E R S
Viewed from either side or the rear, the hindquarters are broad, deep and adequately muscled through the thigh, stifle and gaskin down to the hock.
When viewed from the rear, there is adequate width extending evenly from the top of the thigh to the gaskin. The hocks are wide set, deep and straight.
L E G S AND HO O V E S
Flat, strong bones, smooth joints and proper angulations form a leg that is attractive and functional. The hooves are proportionate to overall conformation
MUSCLING
The AMHA Stock Type Horse should have muscling adequate to function,
but is not a heavily muscled breed. Overly heavy muscling is a fault.
MOTION
Stock Type horses track straight and true with a ground covering motion. At all times they should appear confident, balanced and athletic. Excessive knee and/or hock action is a fault.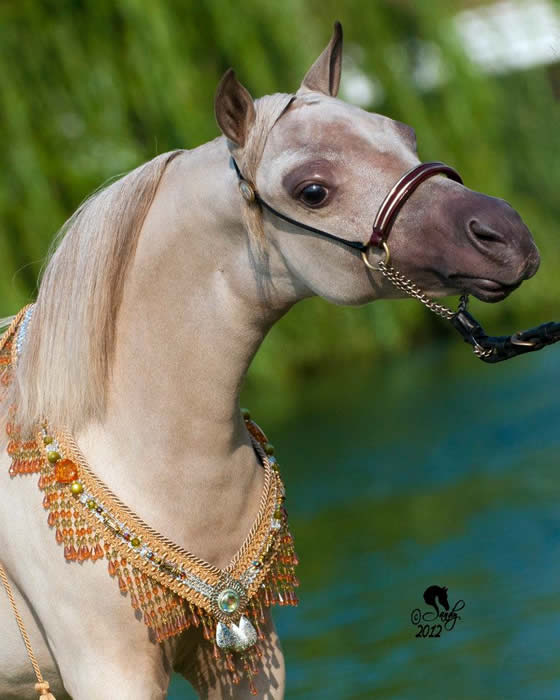 The above description describes LADY to a fault.
AND THE JUDGES AGREE!
Lady has been a clear winner since the first Stock Type classes were introduced at AMHA shows in 2014.
That year, Lady swept the STOCK classes with Unanimous wins at the prestigious JULEP CUP show.
She went on to win AMHA World Champion Stock Mare in Open, Amateur and Youth in 2014 as well.
That same year Lady won World Champion in the Three-By-One-Owner class.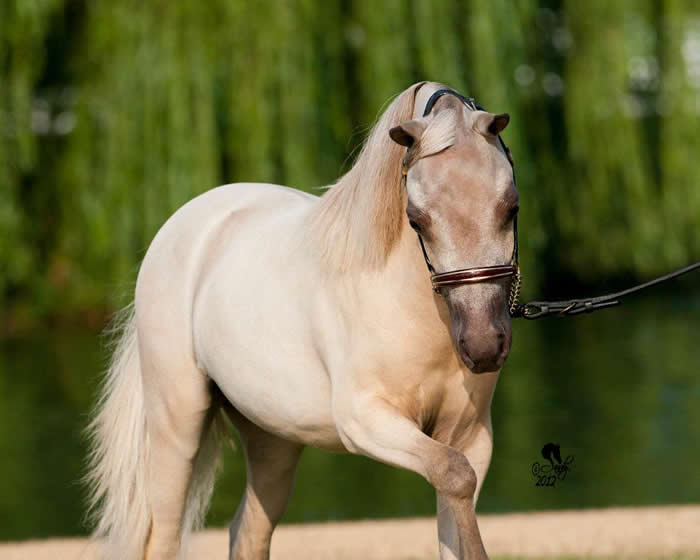 Lady was brought back out to the show ring in 2017 -
winning WORLD CHAMPION in Youth 7 & Under Stock Type Mares, Amateur Stock Type Mares and a a Res World Champion in a very competitive Open class.
Lady is easy to condition and fit.
Her current owner would LOVE to assist her new owner in HOW to condition, feed and prep a Miniature to WINNING form in the Stock Type class.
With multiple wins in Mares, Stallions and Geldings, her owner is an expert at proper fitting and care!
If your dream is to WIN BIG in the Stock Horse division (and don't forget AMHR just added STOCK classes as well!!) then THIS mare is one you should not pass by.
She'll be able to produce correct little babies for you once she retires from her show career - with her TOP pedigree, and bred to the right stallion, imagine having a farm FULL of Stock Horse foals!
ON LEASE IN 2018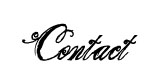 MONICA LIMONCELLI
(941) 322-1415
(516) 729-4649
mllimoncelli@hotmail.com
Located in Florida

Pacific Calico QT
(QT)
AMHA Registered 2008 31.75" " Black Pinto Mare
Canterberry All That Jazz  x Pacific Black Eyes Susan 
Foaled 10/02/2008
HOMOZYGOUS FOR PINTO - WILL ALWAYS PRODUCE COLOR!
Her stunning "paw print" markings are a sure sign -
THIS is the mare you need to add some beautiful COLORFUL foals to your herd!
COLOR BREEDERS - YOUR SEARCH IS OVER
This mare is a negative for LWO so NO worries breeding her to your LWO+ (Lethal White Overo) stallion.
She is Heterozygous for black (Ee)
QT's pedigree is loaded with classic "Mini" bloodlines that hace proven to produce balanced, colorful offspring.
MORE PHOTOS SOON!
$3,500.00
Offered by Our Page Sponsor JA MINIATURES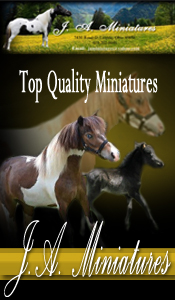 WELCOME TO J A MINIATURES
J.A. Miniatures is a small farm located in North West Ohio. I have been raising and breeding miniature horses for 13 years. I'm a breeder of Top quality Miniature Horses.
All my horses are AMHA registered and some are double registered. Proven show quality miniatures.
Some of my outstanding bloodlines are Boones Little Buckeroo, Komokos Little King Supreme, Little King Buck Echo, Little King Supreme Dream, Little King Super Supreme and Bond Dynamo.
Located in Leipsic, Ohio
(517) Ad updated 6/1/2018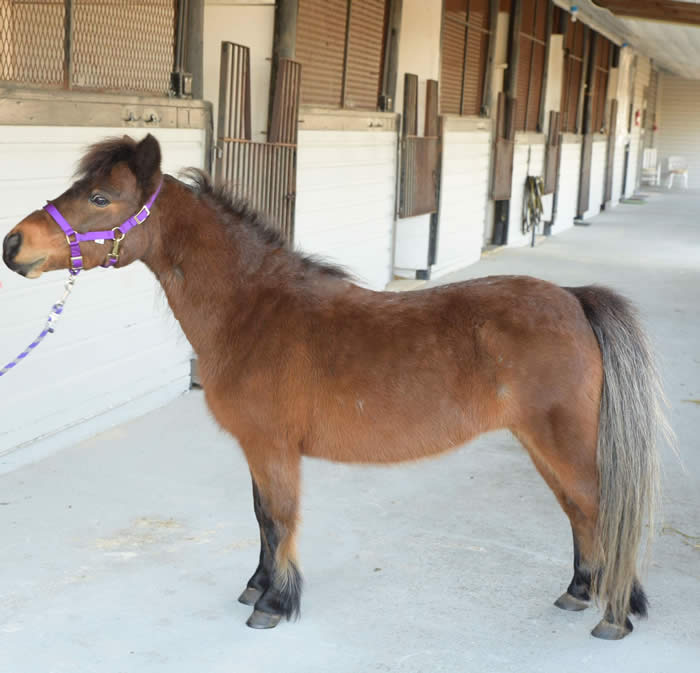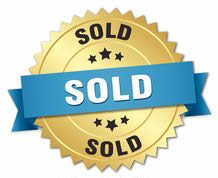 Reeces Karismic Hawk
AMHA/AMHR 2003 33" Bay PROVEN Broodmare
GENTLE & SWEET MARE!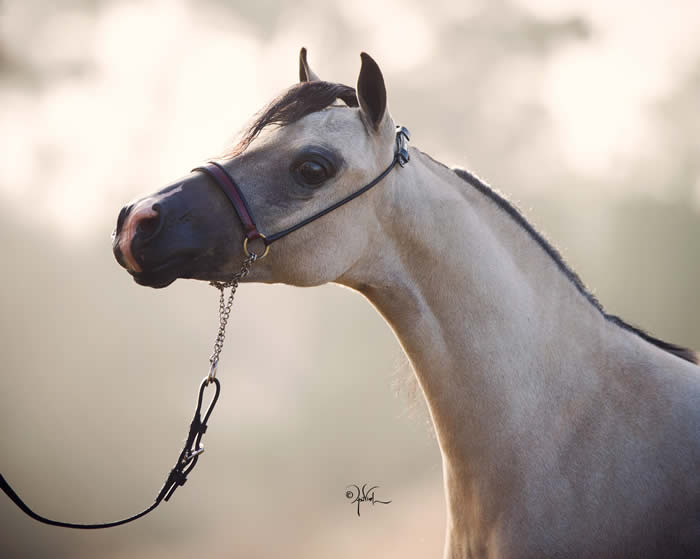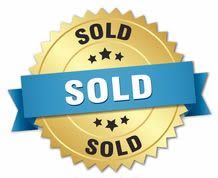 PHR Idols Foxy Hawk
AMHA/AMHR 2015 34" Buckskin Mare
BILLY IDOL DAUGHTER - WINNING SHOW MARE!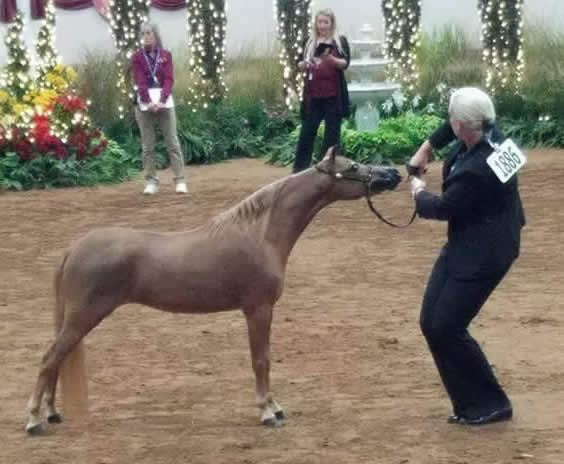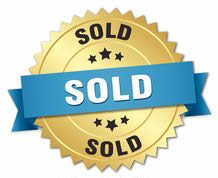 Nirvana Unique Catalina
ASPC (eligible) AMHR Registered 36" 2014 Sorrel SHOW Mare
RESERVE NATIONAL CHAMPION MARE - READY TO SHOW OR BREED
MARES SOLD

Wiltz Farm Show Me The Candy (November 2018)

7S Mavericks Parting Gift (September 2018)

Libertys Sugar Cat (August 2018)

At Last Extravagance (July 2018)

Designer Infinite Rouge Lady (April 2018)

Modern Candymans Jesse (April 2018)

Reeces Karismic Hawk (March 2018)

Knells Bey Sashay (January 2018)

Hot White Gossip SOS (October 2017)

LR Aristocrats Precious Girl (July 2017)

Avalon Farms Smoke N Mirrors (July 2017)

First Knight Platinum Princess (July 2017)

Winning Streaks Elegant Miss (June 2017)

Cedar Rails Elegant Dreamgirl (May 2017)

Caldwells Wind Beneath My Wings (May 2017)

Brookhavens April In Augusta (March 2017)

First Knight Champagne And Diamonds (March 2017)

SRF Belle Heir (February 2017)

Junior Bear Magnificent Moment (January 2017)

Ravenwood Roll The Dice (January 2017)

Diamond Ts Designed To Shine (January 2017)

Rivenburghs Jess Kinky Boots (November 2016)

OceansEast Secrets Bella Columbia (November 2016)

TMF Lavender N Lace (November 2016)

JMW Rebs Sirius Lee Sensational (May 2016)

Candylands French Kiss (April 2016)

LM Hennesseys Blue Angel (April 2016)

Ravenwood Champagne Memories (April 2016)

Dew's Miss Katie Scarlett My Oh My (March 2016)

Dews Shareeks Bonnie Blue Valentine (February 2016)

Rivenburghs Jess Sunrise Surprise (February 2016)

Happy Times Chips Harmonie (January 2016)

Lazy Creeks Rowdy Lil Hawk (December 2015)

Darrahs Princess Nadean (December 2015)

De Chevals Windsong Of The Night (September 2015)

Quintessa Tributes Lokoya (May 2015)

Buckeye WCF Sushi Dancer (May 2015)

SRF Riviera (April 2015)

Little Achers Feona (April 2015)

Finchwood Smokin Hot ShezaShowgirl (April 2015)

Cherryville Luxors Rio Jubilee (April 2015)

Fallen Ash Farms Sienna Buck (January 2015)

LR Aristocrats Champagne Lady (December 2014)

Little Kings Russian Delight (December 2014) Sold to Indiana

Aloha Acres A Moment In Silence

Vermilyea Farms Impressive Queen (December 2014)

Vermilyea Farms Errotica (November 2014)

LM Idols Baby Blue (October 2014)

Hunterberry Hill Angelina Ballerina (September 2014)

Conders Happy Happy Happy (August 2014)

Alamos Buck Echo Feverette (August 2014)

Allure Ranch Spirits Class Act (July 2014) Heading to South America

Little Kings Bantam Buttercup (June 2014)

Scott Creek Ribbon Royale (June 2014)

OceansEast Secrets Midnight Madness (June 2014) Sold to NH!

KMA Miss Belingo BTU Buckeroo (May 2014)

Lymricks Vegas Showgirl (April 2014)

Junior Bear Betcha Mega Bucks I Can (April 2014)

Oak Parks Are You Delilah By Chance (March 2014)

EaglesNest Unos Secret Glory (February 2014) Sold to ALASKA!

Poco De Oros Regalos Ritzy N Red (February 2014) Heading to Vermont!

Abrias Signature Exclamation (February 2014) Going to Europe!

LR Aristocrat Champagne Lady (January 2014)

Winning Streaks Miss Brios (January 2014)

Poco De Oro Memoirs Misty Rose (December 2013)

Mystic Shadows Carmel Delight (November 2013)

Hennessey Hawk Precious Angel

Rainbow Ridge Chelseas Mona Lisa (November 2013)

Rainbow Ridge Bernies Lucky Seven

DSB Sassy Sami

2Bs Patsys Tribute To Gina

Rainbow Ridge Tiny Dancer

Stars Geisha

Hytide Burnin Love

Havencrofts Satin Charm

SRF Vanity Flaire

SBS Confettis Sheer Elegance - Congrats to Janae Benton!

LM Idols Rihanna Hawk

Mochas CC Cherokee Treasure - Congrats to Ginny Gonsolves!

Frost Hill Apache Love Note

Frost Hill CC Forget Me Not