Triple Registered Miniature Horse Mares For Sale

Sundance LB Cassandra
(Cassandra)
ASPC/AMHR/AMHA 2009 33" Triple Registered Black Broodmare
POSSIBLE 3in1 PACKAGE - CAN SELL WITH HER 2018 SHOW COLT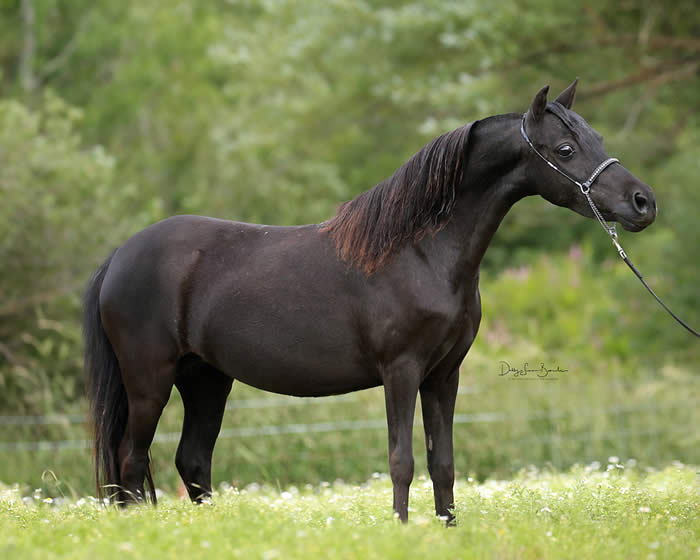 Sundance LB Morocco (HOF) x Sundance LB Catalina (HOF)
Foaled 5/22/2009
Beautiful big eye and long arch neck with ultra refined bone structure.
Cassandra is a proven broodmare of show quality foals.
Unfortunately most of her offspring were never registered.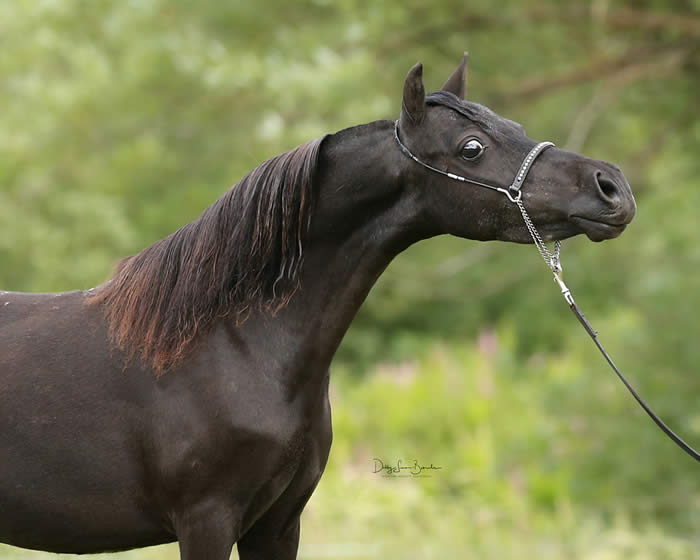 Her foal that was registered & shown is a 2015 AMHR National Top Ten Halter Champion.
Her 2018 colt is ultra refined and elegant who can be packaged with her as a possible 3-in-1 as she is exposed back to an Establo Martini On The Rocks son for a 2019 foal.
She was recently hardshipped into AMHA under the new strict guidelines so you can rest assured that she is a honest under 34" tall.
Cassandra is a good minded mare that has not had much handing so she would do best with a more experienced home.
She' can be a biit reactive to new sights and sounds but is generally laid back and easy mannered.
An absolute GEM for someone looking to improve thier smaller AMHA breeding program.
OFFERED AT $7,500.00
FOR MARE EXPOSED TO STALLION FOR 2019
INQUIRE FOR PRICE OF MARE WITH HER 2018 COLT

Sundance LB Magical Delite
(Magic)
ASPC/AMHR/AMHA Triple Registered 34" BLACK Shetland Mare
PASTURE EXPOSED TO TRIPLE REGISTERED STALLION FOR 2019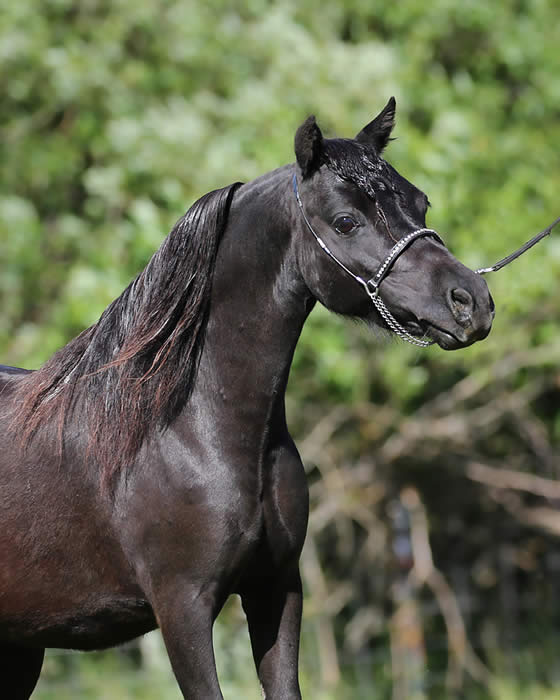 FRH Fancy Wizard x Sundance LB Trully Delighted
Foaled 5/31/2010
Pasture exposed to a TRIPLE REGISTERED son of Establo Martini On The Rocks for a possible 2019 TRIPLE baby!
This true under 34" mare has just been hardshipped into AMHA.
We're excited about what she has to offer as a broodmare for a breeding program for AMHA sized Miniatures.
Her pedigree speaks volumes on her quality and value.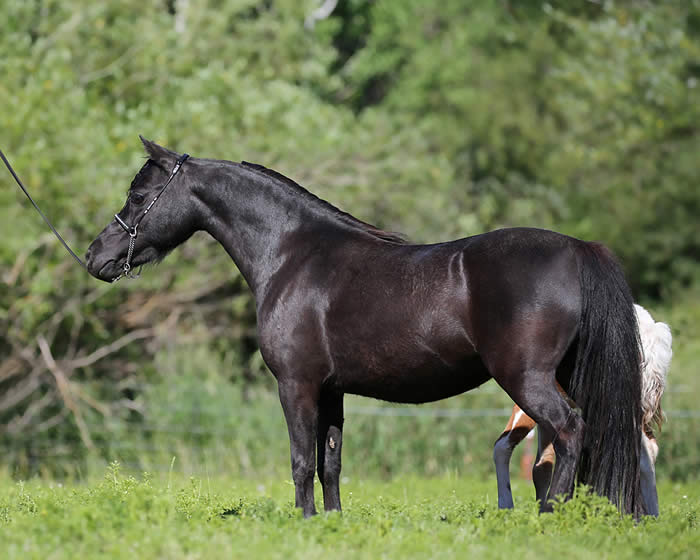 She has ARENOSA and the best of DON OBERLAENDER breeding behind her.
Her price is includes an all-expense paid trip to AMHR Nationals in September with entries paid in the BROODMARE class as well as Solid Color class.
She'll be in Tulsa early enough for her new owner to show her in AMATEUR if they choose.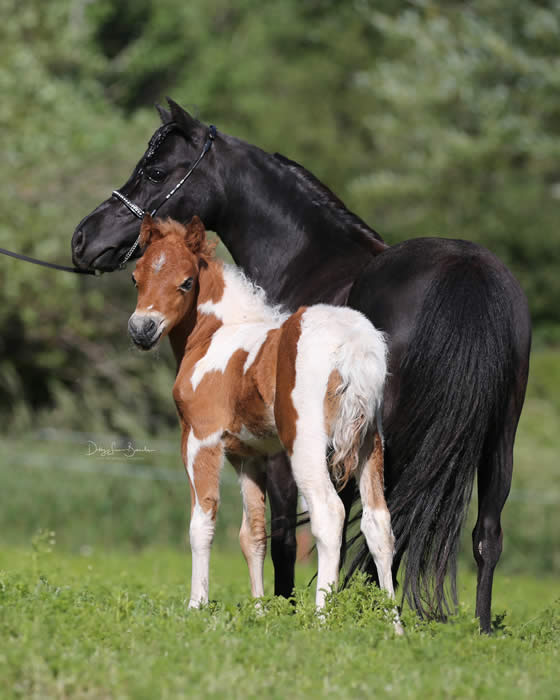 Magic has already shown in Solid Color class in 2018 but has not shown in the broodmare class as her foal was too young.
She will continue to show in both classes until Nationals.
This mare does need an experienced handler but is being worked with daily.
She's hard to catch now but should be so much better by Nationals with her constant handling and training.
Magic has a gorgeous head with big poppy eyes and a lovely, well set neck that she uses like a true show horse.
PRICED AT $8,500.00
INCLUDES FULL TRAINING THROUGH NATIONALS & ALL NATIONALS EXPENSES PAID TOO!
OFFERED BY OUR CORPORATE SPONSOR

Jessica Matheson
SPIRIT THUNDER TRAINING
(208) 446-8816
pinaraloosa@aol.com
Located in Idaho
(010619X) Ad updated 7/11/2018
Wa-Full Buddy's Crescent Tonya
ASPC/AMHR/AMHA 34+" Silver Bay PROVEN Broodmare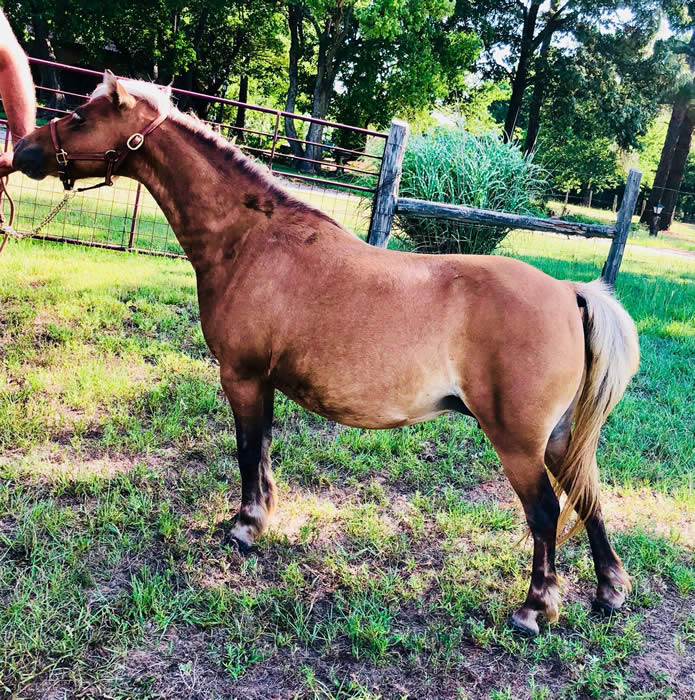 Wa-Full TP's Buddy x Wa-Full Benny's Red Crescent Sonya
Foaled 4/23/2007
An exciting opportunity for the buyer who has researched pedigrees and show records!
This PROVEN mare has an impressive pedigree and lots to offer as a broodmare.
She is a consistent mare -
- gets in foal easily and foals without assistance.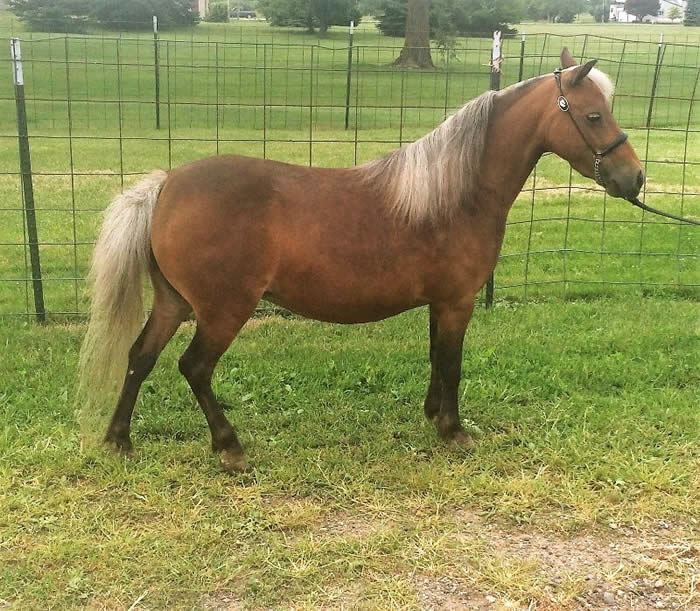 She is a multi SUPREME Champion producing mare.
She's TRIPLE REGISTERED with classic and desirable SHETLAND bloodlines.
PRICED AT $3,000.00

OFFERED BY OUR CORPORATE SPONSOR:
Janet King
3837 FM 1643
Winnsboro, Texas 75494
903.629.3234
606.584.4231
jfk657@yahoo.com
Located in Winnsboro, Texas
(217) Ad updated 7/4//2018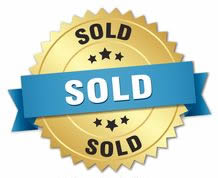 McCarthys Diamond Lil Of Rivenburgh
ASPC/AMHR/AMHA Triple Registered 34+ Seal Brown PROVEN Broodmare
SELLS OPEN OR CAN BE PRICED WITH HER FOAL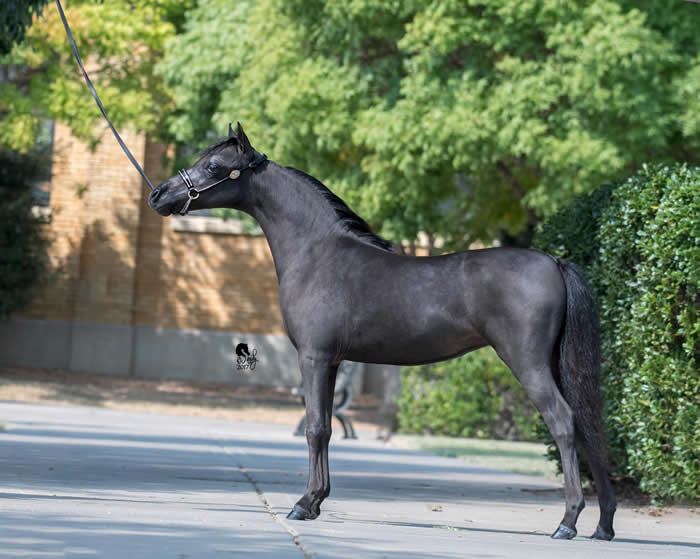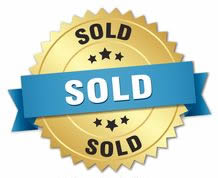 Elevens Black Dahlia
ASPC/AMHR/AMHA Triple Registered 2017 Shetland Blend Black SHOW Mare
OUT OF FULL SISTER TO JESSE JAMES OF RIVENBURGH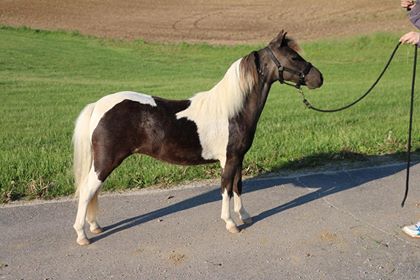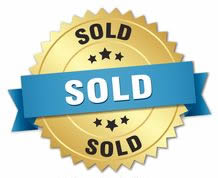 OurFarms Esmerelda
(Esme)
ASPC/AMHR/AMHA 2016 TRIPLE REGISTERED Grey Pinto Mare

Cobblecreek Etsy Blue
(Etsy)
ASPC/AMHR/AMHA 2017 Triple Registered Black Mare
BEAUTIUL BLACK TRIPLE MARE W/CHROME!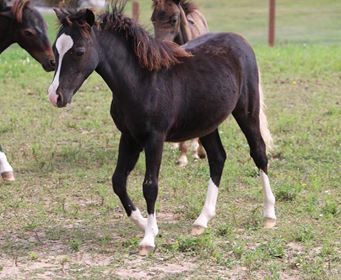 Ten Ls Tigers Legacy x J&S Estates Day Tripper
Foaled 8/22/2017
++ WOW ++ WOW ++ WOW ++
If you are searching for a FANCY mare to show (and WIN with!) then add to your TRIPLE breeding program - have WE got a deal for you!
Etsy is a product of some of the finest bloodlines.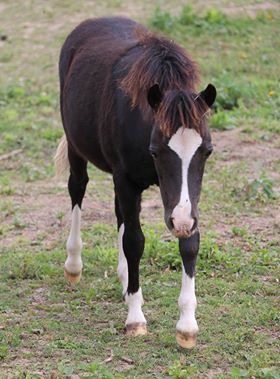 She's delicate and refined with brilliant chrome that stands out against her coal black coat.
Etsy is correct and balanced with a well set neck, tiny tight throat latch and a feminine head.
She's curious and sweet.
Her sire (left) and dam (right) are pictured below.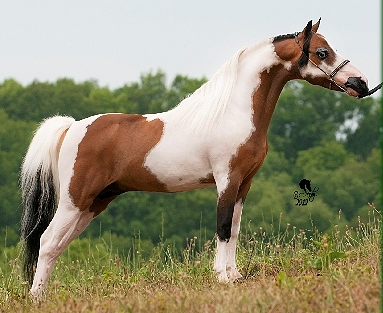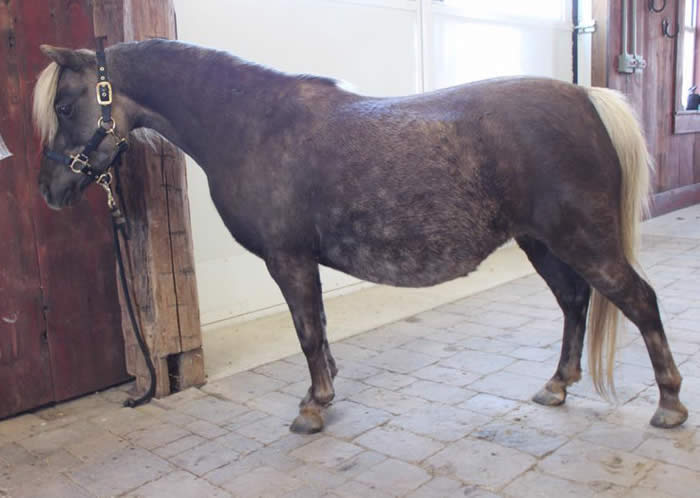 Etsy is projected to mature between 33" - 34".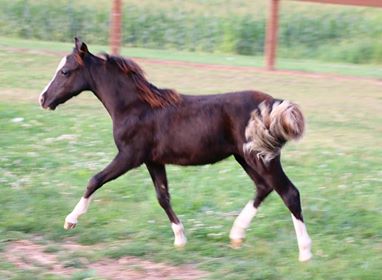 She will be an asset to any top AMHA/AMHR, ASPC/AMHR or TRIPLE REGISTERED breeding program.
But FIRST, we'd LOVE to see this pretty filly go to a SHOW home and bring home some neck sashes!
As we reduce our herd. we are offering discounts on MULTIPLE purchases so please check other offerings by Cobblecreek Farms!
Priced at $4,500.00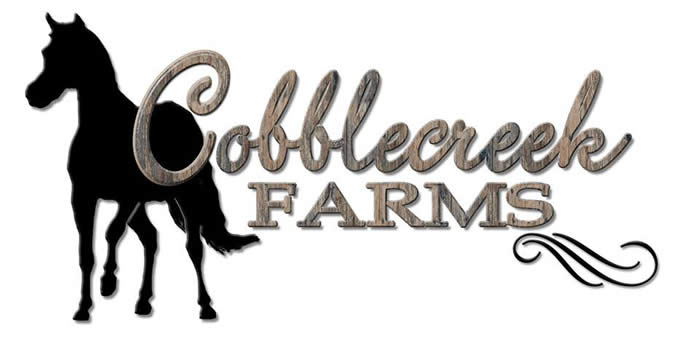 Welcome to Cobblecreek Farms!
We are located in the beautiful town of Lake Geneva in Southern Wisconsin. I am a veterinarian that has grown to love the shetland and miniature horse breeds. My small herd of four minis in 2008 has rapidly grown to approximately twenty as I strive to attain mini perfection!
Cobblecreek Farms has quality shetland and miniature horses for sale. Occasionally, we have individuals that are looking for pet homes. All horses are up to date on vaccinations, deworming, and hoof care. All horses are either registered or eligible for AMHA/AMHR or AMHR/ASPC.​
  Coggins and one set of U.S. Health papers are included in all horses. Buyer is responsible for all other veterinary fees. Paypal accepted. Please add three percent for Paypal.
Mona M Hodkiewicz DVM
scotandmona@genevaonline.com
(262) 949-4790
www.cobblecreekminis.com
Located in Lake Geneva, Wisconsin
(1017) Ad updated 12/13/2017
SOLD FROM THIS PAGE
McCarthys Diamond Lil Of Rivenburgh (June 2018)
Elevens Blue Dahlia (March 2018)
KoKanee Cool Finesse (March 2018)
Our Farms Esmerelda (September 2017)
LM Gypsy Rose
Amore Toms Ms Dior (September 2016)
Arenosa Resilence AN
Rivenburghs Jess Sunrise Surprise