Driving Mares offered for Sale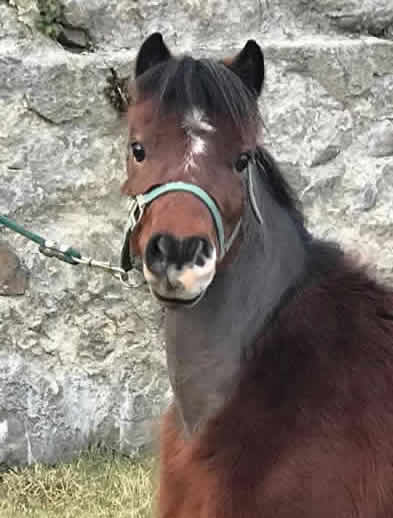 TMF Bombay Sapphire On The Rocks
(Demi)
ASPC/AMHR/AMHA 34+" Triple Registered Bay DRIVING Mare
Humhill Bacardi on the Rocks x Michigans Blue Plate Special
Foaled 6/25/16


Meet Demi, a pretty Triple Registered mare sired by National Grand Champion Under Stallion, Humhills Bacardi on the Rocks
She is out of National Champion Michigans Blue Plate Special.


Demi has been in professional training with Clinton Jury at Clear View Training Stable for the past 2 months and has been excelling in cart.
She seems to enjoy driving and as any avid driver hopes -
- she's better and better with each drive.

She will be an exceptional and National quality western Pleasure Driving horse with some more mileage.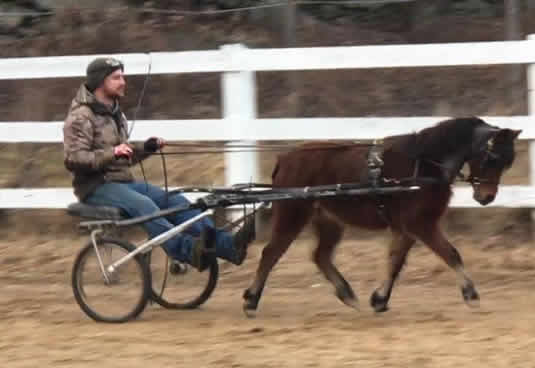 With her long neck, she has the ability to crane it and present a very elegant and pretty picture -
- naturally.
With her frame and way of going, she would also be very pretty in the carriage division.

Demi also has an amazing personality.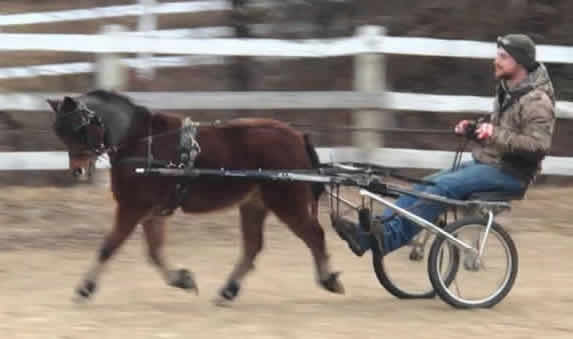 She loves attention and is always eager to work.

She is futurity nominated as well so would be a great contender for the 3 year old Western Driving Futurity at Nationals.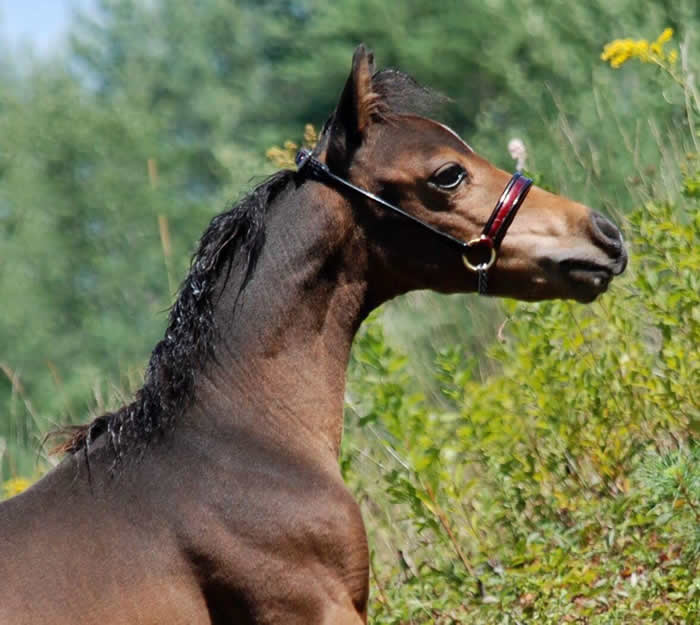 Demi comes from INCREDIBLE pedigree full of Nationally titled horses -
a sire who's a National Grand Champion Stallion (and now resides overseas) and a dam who has a list of National Championships to her name.

Demi is currently located in Brookfield Mass at Clear View Training Stable.
$4,000.00
OR BEST OFFER - LET'S TALK!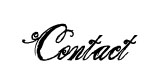 Dianne Connolly or Clinton Jury
Top O' The Meadow Farm
llandian@aol.com
Located in Brookfield, Massachusetts
(82219X) Ad updated 3/26/2019
SOLD from this page:
At Last Extravagance (September 2018)
Rayvik Storms Fancy New Dew (May 2018)
Quinitessa Valentina Di Dominus (March 2018)
Dayspring Beth Eden January 2018)
Classic Views Phantom Girl (November 2017)
"Sara May" (September 2017)
Samis Exotic Dancer (February 2017)
Running Brooks Black Velvet (January 2017)
Century Oaks Velvet Jewel (October 2016)
Little King Sheza Swan (May 2016)
Mulligans Run Dreams Rogue Dancer (November 2015)
MRMs Chivas Regal (September 2015)
Mini Ridge Jazz Dancer (August 2015) Heading Overseas!
Buckeye WCF 1 Hot Unforgettable (July 2015)
MiniMotions I Fancy Dapper Dan (March 2015)
Buckeye WCF Summer Dance (July 2014)
Lymricks Vegas Showgirl (April 2014) Congrats to the Weis Family
2 B Patsy Cline (March 2014) - sold to Sweden! Congrats to Eva Rubin!
MTC Scarlett Lass (February 2014) Congrats to Kim Audet