Meet the AMHA/ AMHR/ ASPC Approved Judges

Whether you are new to the world of Miniature Horses, or you are an old pro - the judges listed below are the heart of the industry.
We value their knowledge and opinions and they help to shape the FUTURE of the Miniature Horse.
Many are available to judge at horse shows world wide.
Now you can get to know the judges.
If you are a qualified judge and would like to be included on this page, email karen@minihorsesales.com
AMHA 2020 World Show Judges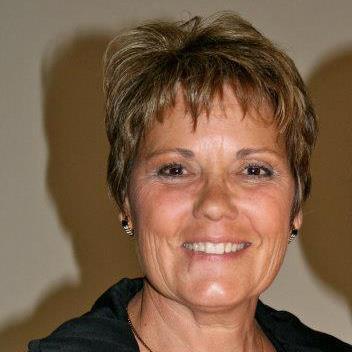 Donna Z. Gough
Vanity Grove Farm
11500 Bevils Bridge Rd.
Amelia Court House, Va. 23002
804-382-8980
Home is 804-561-4159
Find us on Facebook - Vanity Grove Miniatures
Carded judge for AMHA and AMHR
Richard T. Petty

P.O. Box 208
Jacksonville, OR 97530
(805) 637-2990
richardtpetty@gmail.com

Biographical Information

Richard Petty's lifelong passion for the equine world had early roots in his family's business in Colorado and was launched in the early 1970s with John Rogers Arabians in Walnut Creek, California.
He went on to serve as head trainer for owner-breeder John Davidson in Calabasas, California until joining the team of Nichols-DeLongpre' in 1976 at their farm in Bridgewater, Connecticut.
Richard was a valued trainer for NDL and assisted with their "glamour sales" of the 70s, along with subsequent sales when NDL relocated to Santa Inez, California.

During this period with NDL Richard was instrumental in developing one of the first apprentice programs at an Arabian horse facility.
Many NDL apprentices have gone on to become successful judges, trainers and breeders. Richard remained with NDL and later with DeLongpre' Arabians until the operation ended in 2002.
During his tenure as a trainer Richard earned numerous Canadian and United States National Top Tens, as well as National and Reserve National Championships in Halter, Western Pleasure, Pleasure Driving and English Pleasure.
Richard's career path then shifted to horse show judging.
He has held Registered status with the Arabian division for over 30 years and is currently a USEF Registered judge with National Show Horse, Western, Friesian, Andalusian, Morgan and Shetland breeds, and has judged each of their National and World shows on numerous occasions.
Richard is a recorded judge in the Saddlebred, Saddle Seat Equitation, Hackney and Roadster divisions with USEF. He is also a Senior Judge with both Miniature Horse Associations—AMHA and AMHR—as well as with the Pinto Horse Association.

In 2012 Richard was inducted into the Pinto Association's Judges Hall of Fame and will become a member of the Arabian Horse Association's Judges Hall of Fame in October 2015. Richard has been an invited judge throughout the United States, Canada, Australia, New Zealand, South America, Europe and South Africa.
He is well known and highly regarded for his honesty, fairness and integrity, and enjoys widespread respect among his peers and the general public.
Janice Silvio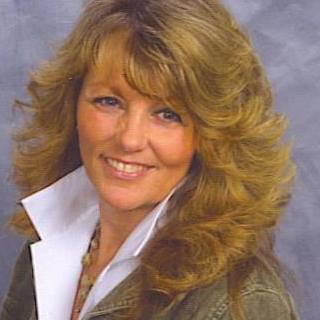 549 Capac Rd, Allenton MI 48002
586.337.1501
AMHR, ASPC, ASPC Approved Judge
Pamela Allen
6040 Coble Church Rd,
Liberty North Carolina 27298
HUMMINGBIRD HILL FARM
336-580-4456
AMHA/AMHR APPROVED JUDGE
Dana Gardner
5447 Kings Highway,
King George, Virginia 22485
540-846-5097
USEF, AHA, AMHR, NSH, ASPC
AMHA SENIOR JUDGE
Sandy Croote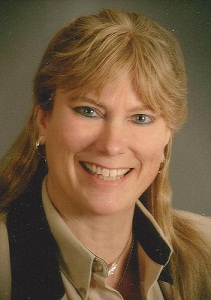 7551 State Hwy 30
Esperance, NY 12066
ph: 518-875-6244 (home)
518-376-4385 (cell)
Having judged over 100+ shows, and carded  in USEF, AMHA, AMHR, ASPC (Classics &  Moderns), ASPR, WCMHR, GVHS & GHRA (Gypsy Vanner), ADMS, NSMA, NSPR, WCPSA (Welsh), NOHS, OHSA, and POAC.  
 Sandy is also available to judge Open and 4-H shows. 
Judging Highlights Include:

Australian Nationals (2015) 

Netherlands Equine Extravaganza ICAMH (2015
Sweden Miniature Show (2015)
AMHR Nationals (2015)
ASPC/AMHR National Area 8 (2015)
ASPC Shetland World Championships (2014)
European Internationals (2014)
ASPC/AMHR National Area 3 (2012)

Horse Industry Highlights:

ASPC/AMHR Board of Govenor (Judges Committee/Instructor)
Tri-County Hunter Jumper Board of Directors (1991-2005)
Appointed to USEF Safety Committee (2011- current)
Appointed to USEF Shetland Committee (2011-current)
ASPC/AMHR Safety Coordinator (2010-2012)
ASPC/AMHR Board of Governors (2010, 2014 to current)
ASPC/AMHR USEF Co-Chair (2010-current)
ASPC/AMHR Judges Committee (2013-present)
ASPC/AMHR Rulebook Committee (2012-current)
ASPR Committee (2010, 2013-current)
AMHA International Committee (2012- current)
Judges Clinic Instructor (2011- current)
Sandy has been interviewed for several magazines and her horses have appeared in the Practical Horseman conformation clinic section (winning it), 3 articles in John Lyons Perfect Horse (7 page training article/interview), Grooming for Shows (5 page article), and Safety on the Trail (6 page article), she was spotlighted in PtHA magazines amateur corner, and her Miniature Horse articles also ran in Trail Rider Magazine.  (copies on request).  She has also been a contributing writer for AMHR's Journal.  She is author of the The Judges Reference Manual and Exhibitors Learning Book which has sold very well throughout the US and Internationally.