Miniature Horses Wanted
HORSE WANTED

VERY SMALL MINI WANTED FOR THERAPY WORK
Prefer under 26 inches if possible. Any age - and older is OK as it will not be used for breeding.
Must be very calm for possible therapy work.
Excellent experienced loving home.
Would consider a dwarf.
IExcellent vet references, master natural trimmer, also use alternative methods such as herbs, vitamins, minerals, acupuncture.
Predator proof field.
Would also sign contract promising to return if anything happens.
This mini would become part of my family.
We are located in NY
please email: amberlyfrm@aol.com
Kathy ODonnell
Katonah, NY 10536

(Ad updated 3/10/2019)
Are you searching for the perfect Miniature Horse?
MiniHorseSales offers this FREE service to help clients connect with sellers -
Email karen@minihorsesales.com with the specifics on the Mini of your dreams. We'll post the info here, free of charge!
And in the meantime, be sure to visit our Supreme Sponsors, Corporate Partners and Corporate Sponsor's website for lots & lots of beautiful Miniature Horses FOR SALE!
SUPREME SPONSOR MINIATURE HORSE FARMS:
DVM FARMS - (EAST COAST - LOCATED IN PENNSYLVANIA)
PAINTED H RANCH - (WEST COAST - LOCATED IN CALIFORNIA)
SUPREME SPONSOR MINIATURE HORSE TRAINER:
STARS MINIATURES & SHETLANDS - STARS STORE - SPURGER, TEXAS
SUPREME MINIATURE HORSE TACK/EQUIPMENT SUPPLIER
MINITACK.COM - OZARK MOUNTAIN - WWW.MINITACK.COM




Looking for Dwarf Miniatures for a Horse Sanctuary in New Mexico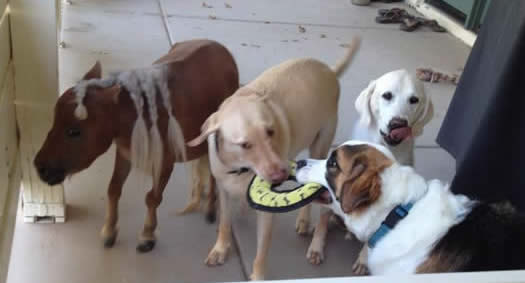 I have a lovely mini Little and she loves friends. She curls up to the fence to be with the other horses even though she has two friends here that are minis. She is fascinated with the big horses. I would take an tiny baby if I had to come out and get it. Both my other mini's were babies one day old when I got them.
I look forward to hearing back and feel free to give my number to anyone needing to rehome a baby dwarf. I will take them and bring them to my sanctuary.
Skye River
skyerivers@gmail.com