International Stallions for Sale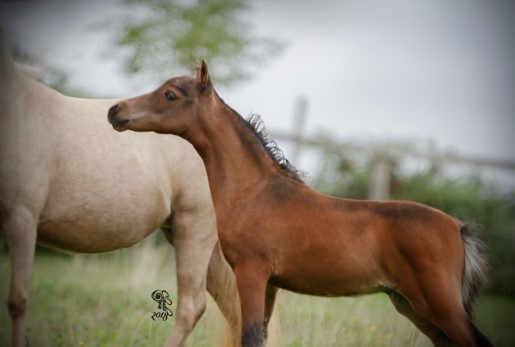 Pithill Paddocks War Horse
(Joey)
AMHA Registered 2018 Bay Stallion
++ SUPREME PEDIGREE - GREAT SHOW ATTITUDE ++
HCM Navajos Black Magic x SHM Awestrucks DeeJee
Foaled 6/04/2018
THIS COLT HAS THE WOW FACTOR!
If you want a show off - look no further - He is quite the little spitfire!
Joey comes from a royal pedigree loaded with show champions.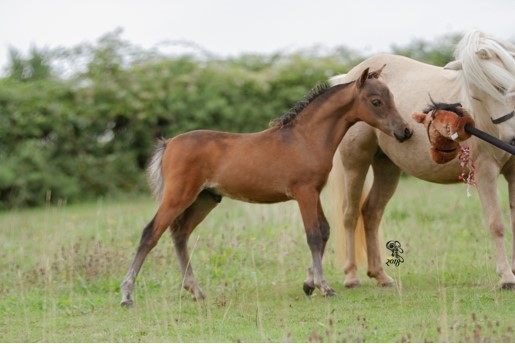 His sire, HCM Navajos Black Magic is a multi SUPREME Champion and Champion of Champions in the UK.
"Black Magic" is by 3x AMHA National Champion and AMHA National Res GRAND CHAMPION Senior Stallion, X CALIBERS LITTLE NAVAJO .
This particular bloodline is well know for producing HALTER horses that have extreme MOVEMENT.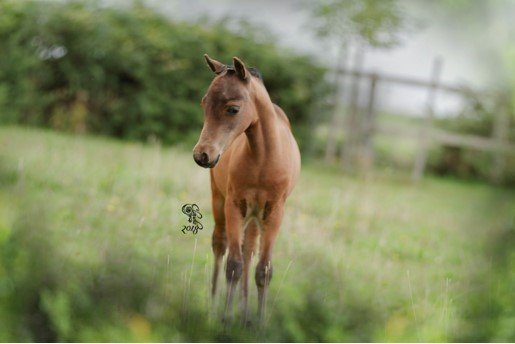 Joey's dam has a pedigree of Champions including AMHA National Champion, NFC EGYPTIAN KINGS TOPSIDER -
- a direct son of AMHA National GRAND Champion HEMLOCK BROOKS EGYPTIAN KING.
SMH Awestrucks DeeJee is by a son of the epic AMHA National GRAND Champion Senior Stallion, BOONES LITTLE BUCKEROO.
She is out of a BOONES LITTLE BUCKEROO granddaughter, doubling up on this famous bloodline.
Joey has a non-stop SHOW attitude and we would LOVE to see him in a serious SHOW home!
$1,500.00 STIRLING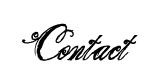 Kim Shawyer
PITHILL PADDOCK MINIATURE HORSES
wjs@ntlworld.com
0044 (0) 7557305534
Located in N Waterlooville, Hampshire UK
(042019X) Ad updated 10/22/2018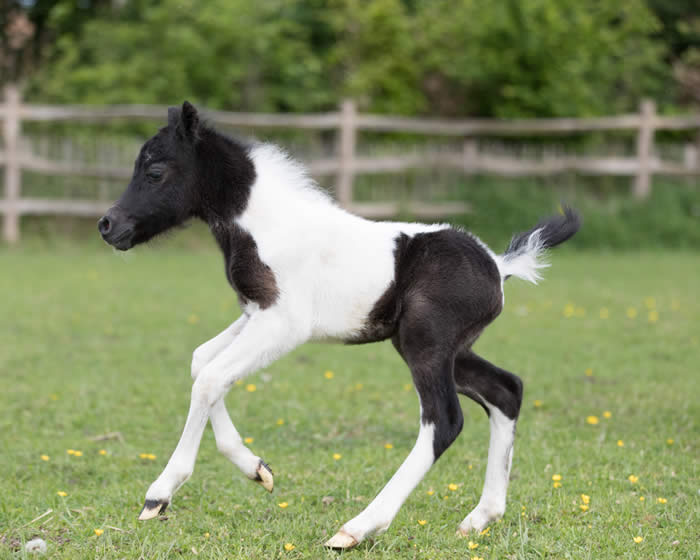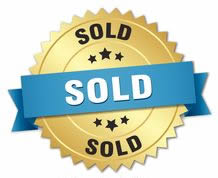 Hulislaum Reza's Bandit By Cruise
ASPC/AMHR 2018 Black/Grey Pinto Stallion
PERFECTLY MARKED PINTO - SHOW HIM THEN BREED HIM!
++ SIRED BY AMHR NATIONAL CHAMPION STALLION ++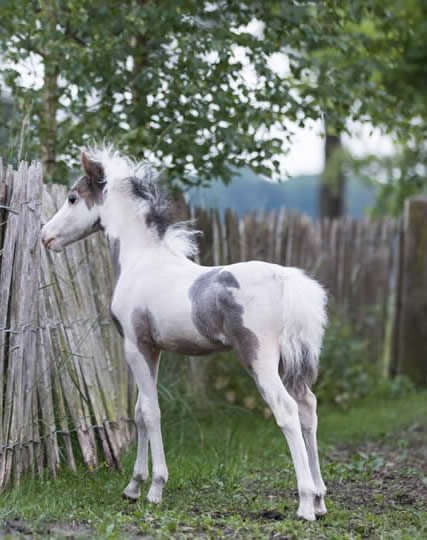 Hulislaum Disney's Bullet By Cruise
(Bullet)
ASPC/AMHR 2018 Bay Sabino Pinto Stallion
NATIONAL GRAND CHAMPION PEDIGREE ON THIS COLT!
++ SIRED BY AMHR NATIONAL CHAMPION STALLION ++
Caldwells' Cruise On In x Comferts Nighthawks Fantasia
Foaeld 3/27/2018
"Bullet" is a striking Medicine Hat Sabino Pinto colt by AMHR National Champion, CRUISE ON IN.
"Cruise" is an AMHR National Champion son of Grahams Little Joker with RED ROCK KID LEE on his sire's side.
On Cruise's dam's side he boasts the best of SMHC breeding including SMHC's Painted Freedom and the epic GRAHAM'S LITTLE TRAMP (HOF) -
- the sire to World SUPREME Champion, Graham's Ragtime.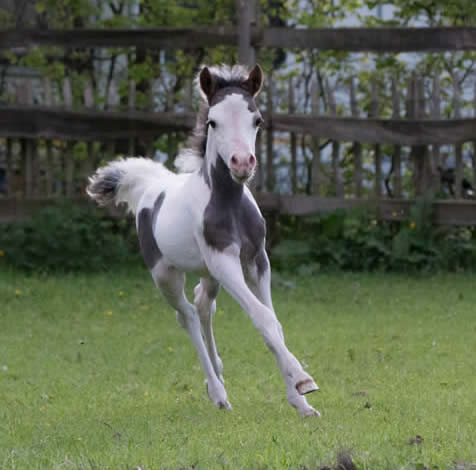 Bullet's dam is an ASPC Congress Top Three Champion.
She is a daughter of the multi AMHR National GRAND CHAMPION producing stallion, TSL'S RAVENS NIGHTHAWK (HO).F
Bullet's dam is Rock "E" bred on her maternal side.
There is no doubt this showy and upright young stallion should make his mark in the winner's circle.
PRICED AT $4,750.00 EURO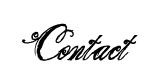 HULISLAUM AMERICAN SHETLAND PONIES & MINIATURE HORSES
Jeroen Leijten
www.hulislaum.nl
hulislaum@outlook.com
+3162223-6559
Located in Hulsel, The Netherlands
(121418X) Ad updated 3/15/2019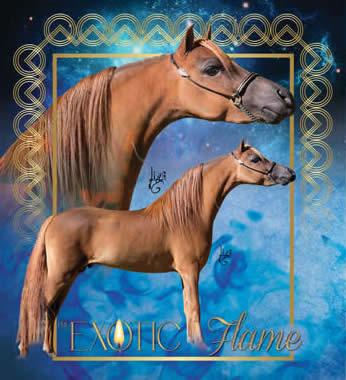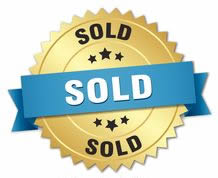 PRF Exotic Flame
AMHA/AMHR 34" Sorrel Proven Stallion


WELCOME TO PINETREES UK
We are a small stud based in Lincolnshire, UK. We have always had a huge involvement with horses, from hunters and team chasers to international showjumpers. A few years ago we felt we no longer needed the hassle and physical strains involved in big horses. We thought we would gracefully retire from the equine world, but then saw an American miniature and the quest began. I was smitten, and after a short while so was Mike. We researched and visited some of the top studs and finally found what we were looking for and after very lengthy discussions we managed to buy our first American miniature.
We are looking forward to the coming show season and the arrival of tjis years foals.. Please enjoy our site and we hope you like our horses as much as we do.
Sylvia and Mike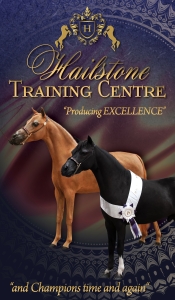 Summer offerings from Hailstone Minis
Colt born 2016 Chestnut pinto 32" he is mainly white. Billy Idol lines so a good future sire. 
Do not want to clip him now just before winter so therefore offering him at a really reasonable price. Please contact me for more info.

Chestnut Stallion 30" 5 years old. Lovely head and long neck.
Again very reasonable due to not having time to get him out there. Please contact me for pics and info.
WAITING FOR YOUR STALLIONS!
Fill out the online listing from (at top right) and submit photos to karen@minihorsesales.com
First horse listing is $50.00 and each additional listing submitted at that time are only $45.00.
INQUIRE IF YOU WOULD LIKE TO BECOME AN INTERNATIONAL SPONSOR! Sponsors pay just $25.00 per listing!