International Stallions for Sale

WELCOME TO PINETREES UK
We are a small stud based in Lincolnshire, UK. We have always had a huge involvement with horses, from hunters and team chasers to international showjumpers. A few years ago we felt we no longer needed the hassle and physical strains involved in big horses. We thought we would gracefully retire from the equine world, but then saw an American miniature and the quest began. I was smitten, and after a short while so was Mike. We researched and visited some of the top studs and finally found what we were looking for and after very lengthy discussions we managed to buy our first American miniature.
We are looking forward to the coming show season and the arrival of tjis years foals.. Please enjoy our site and we hope you like our horses as much as we do.
Sylvia and Mike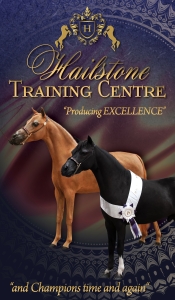 FALL offerings from Hailstone Minis
Colt born 2016 Chestnut pinto 32" he is mainly white. Billy Idol lines so a good future sire. 
Do not want to clip him now just before winter so therefore offering him at a really reasonable price. Please contact me for more info.

Chestnut Stallion 30" 5 years old. Lovely head and long neck.
Again very reasonable due to not having time to get him out there. Please contact me for pics and info.

WAITING FOR YOUR STALLIONS!
Fill out the online listing from (at top right) and submit photos to karen@minihorsesales.com
First horse listing is $50.00 and each additional listing submitted at that time are only $35.00.
INQUIRE IF YOU WOULD LIKE TO BECOME AN INTERNATIONAL SPONSOR! Sponsors pay just $25.00 per listing!