Two Year Old Miniature Stallions For Sale - (Foaled in 2019)

Lil Achers Valentino

(Valentino)

AMHA/AMHR 2019 32" Palomino Overo Pinto Stallion

Olive Branch Barons Heir Apparent    x    Perfectas Paisley Blue

Foaled 5/22/2019


Balanced and correct in a beautiful GOLDEN package!

Valentino is an upheaded stallion with a bright and cheery attitude.

He is fully dropped and ready for his own herd of mares.

Valentino has a CHAMPION pedigree worth repeating.

His sire, "Heir Apparent" is an AMHR Hall of Fame (HOF) and unanimous 2018 AMHR National Champion 28" & Under Senior Stallion.

Of course his new owners could choose to geld Valentino and have the most fantastic all-around prospect!

At 32" tall, this golden guy is the ideal height.

No doubt this bold and inquisitive young stallion has all the prerequisites to hold his own in the show arena then make his mark as a breeding stallion!

$2,800.00

Michelle Ryder

LIL ACHE'RS MINIATURES

equanoxminis@hotmail.com

(604) 855-0141

Located in Lindell Beach, BC on the BC/WA border, 45 minutes from Sumas Washington

(021022X) Ad updated 8/2/2021
Winning Streaks Chromed Out Legacy

(Chrome)

ASPC/AMHR/AMHA 2019 Triple Registered Bay Overo Stallion

FANCY MOVER & AMAZING COLOR!

TRUE "UNDER" 34" TRIPLE REGISTERED MINI

Modern Candymans Legacy x Timber Ridges Super Star Toy

Foaled 2/24/2019

This brilliant overo stallion is a TRUE Triple registered stallion who is an easy 33" at 2.5 years old.

Imagine the COLOR he could produce! And he's total EYE CANDY to boot!

Chrome is sired by the epic Grand Champion & multi SUPREME Triple Registered stallion, MODERN CANDYMANS LEGACY.

Chrome should be a color producer for his new owners.

He's a fancy, powerful mover and would look absolutely stunning in a cart.

Chrome has natural knee and hock action with tons of animated movement.

We are thinning our herd and are regretfully offering this top bred stallion to a farm looking to add some tiny Shetland to their breeding program.

CONTACT AIMEE DAVIS FOR DETAILS & PRICING

Aimee Davis

PAINTED H RANCH

www.paintedHRanch.com

Chino Hills, CA 91709

951-218-5185

phrminiaturehorses@gmail.com

Located in Indiana at Kidlow Training Stables

(020122NX) Ad updated 7/20/2021

Welcome to Diva Valley Miniature Horse Farm !

We started raising Miniature Horses in 1980 as Jones' Mini-Whinnies but have now converted to Diva Valley Miniature Horse Farm as we have changed our breeding program to accommodate the ever increasing competition in the AMHA and AMHR. DVM Farms is owned by Nicole and Boomer Pearsall and is located in western Pennsylvania just off I-80 just a few yards over the OH/PA border about an hour north of Pittsburgh and an hour east of Akron, OH.  Nicole and Boomer also own Penn-Ohio Veterinary Services which is also located at their residence in West Middlesex which requires a lot of their attention; however, with the help of Nicole's amazing mother, Elaine Buchanan, the horses are well-taken care of and spoiled !  Our horses boast many of the top bloodlines that are winning in the show ring today such as Graham's Ragtime, First Knights Billy Idol, Champion Farms Nighthawk, and Buckeye WCF Leeland Royal Grand; but, at the same time are deeply rooted in bloodlines that have stood the test of time such as FWF Little Blue Boy, Boogerman, Rowdy, Sid's Rebel, FWF Little Wardance, and Gold Melody Boy. Our horses hold many AMHA and AMHR National titles and also Hall of Fame titles.  
Now after 35 + years of raising miniatures, we are very proud of what we are producing.  We have sold minis to many different countries and enjoyed meeting people from all over the World.  Please feel free to call or stop by our farm to see what we have to offer!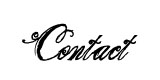 Nicole & Boomer Pearsall
5 Jimro Road West Middlesex, PA  16159
(412)527-0358  (call or text)
dvmfarms@hotmail.com
Located in Middlesex, Pennsylvania


CMC Tom's Star Of Serengeti

ASPC/AMHR 2019 Sorrel 33" Stallion

NATIONAL CHAMPION PEDIGREE - TOP & BOTTOM!

 CMC Majestics Dream

(Dream)

AMHA/AMHR 2019 Bay Pinto 32" SHOW Stallion

SIRED BY WORLD GRAND CHAMPION STALLION

Rivenburghs Jess Majestic x Lucky Four Rebelchase Real Dreamy

Foaled 4/23/2019

We LOVE how this Shetland/Miniature cross turned out!

"Dream" is the result of a carefully planned crossing of the best Miniature and Shetland bloodlines.

His dam is a Lucky Four bred mare with generations of World GRAND CHAMPIONS.

"Real Dreamy" is small and correct with a stunning head (Wade Burns of Lucky Four was insistent on ONLY owning horses with pretty heads and big eyes)

Dream is sired by the World/National Grand Champion Jesse James son, RIVENBURGHS JESS MAJESTIC.

OFFERED TO A SHOW OR BREEDING HOME FOR $3,000.00

INTERNATIONAL INQUIRIES WELCOME!

 

CMC Miniatures

www.carmelitesminicorral.com

403 West County Road

Sugarloaf, PA 18249

Ph. :  (570) 788- 1205

Fax:  (570) 788- 3329

email: cminic@ptd.net

 

Located in Sugarloaf, Pennsylvania

 

(010121X) Ad updated 7/23/2021
Aloha Acres 2019 Stallion by Maserati
(Scout)
AMHA/AMHR Eligible 2019 Bay Pinto Stallion
MATERNAL SIBLING TO WGC ALOHA ACRES I ADORE PARTNER
Aloha Rayvik Maserati x Fallen Ash Adored By Eagle
Foaled 5/21/2019
THIS BOLD & BEAUTIFUL COLT HAS BIG HOOFPRINTS TO FILL!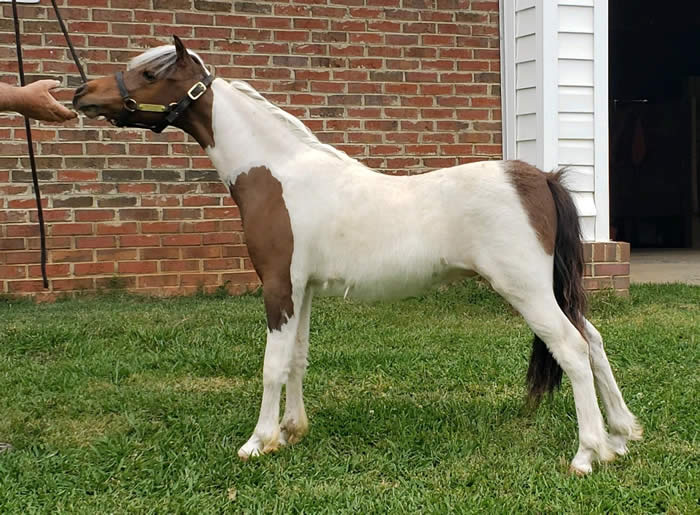 Scout is a maternal sibling to 5x World Champion & World GRAND Champion Gelding, Aloha Acres I Adore Partner.
Their dam, ADORED BY EAGLE, is a lovely FALLEN ASH FARMS EAGLE SCOUT daughter.
All of her offspring to date have won World/Res World Champion titles.
We have no doubt this stallion could also be at the top of the game.
Scout is sired by Triple Registered Aloha Rayvik Maserati
He's an excellent contender for the PtHA (Pinto) show circuit and could make an amazing all around AMHR show horse.
He has a big and sweepy Western Pleasure trot.
Although he has not been handled much, Scout is reasonable and smart - ready for his new adventures.
He's on track to mature over 34" but sells with both AMHA and AMHR applications just in case he's just an early maturing horse and is about done growing.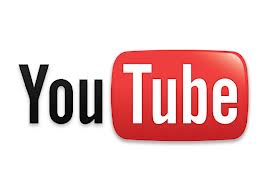 OFFERED AT $1,500.00
WITH NO AMHA HEIGHT GUARANTEE
PLEASE TEXT 617-320-3313 FOR VIDEO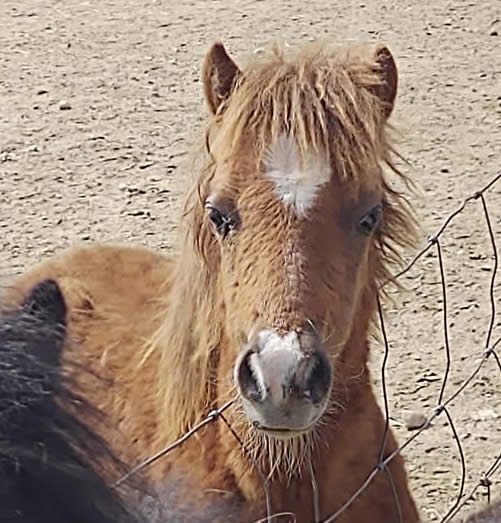 B Springhill Mystiques Sugar Daddy
AMHA/AMHR Eligible (guaranteed) 50% Shetland 2019 Chestnut SHOW Stallion
ABSOLUTE TOP SHOW HORSE POTENTIAL
Rayvik Maserati x BSpringhill Sugarboys Mystique
Foaled 4/12/2019
This colt is sired by the incredible TRIPLE registered stallion, "Maserati" -
- who is already a National Champion and Sweepstakes producing sire.
His pretty face is typical of what Maserati stamps on his get.
He sells with registration application.
His new owner can name him - he just needs to words BSpringhill someplace in his name.
This colt is very correct and balanced with a super showy attitude.
With his stellar pedigree, he has lots to offer as a future breeding stallion.
This Shetland blending with tried & true Miniature Horse lineage has proved to be the magical cross for Maserati.
$2,500.00
PRICE WILL CONTINUE TO INCREASE WITH TRAINING!
THIS COLT IS THE REAL DEAL!
PAYMENT OPTIONS AVAILABLE.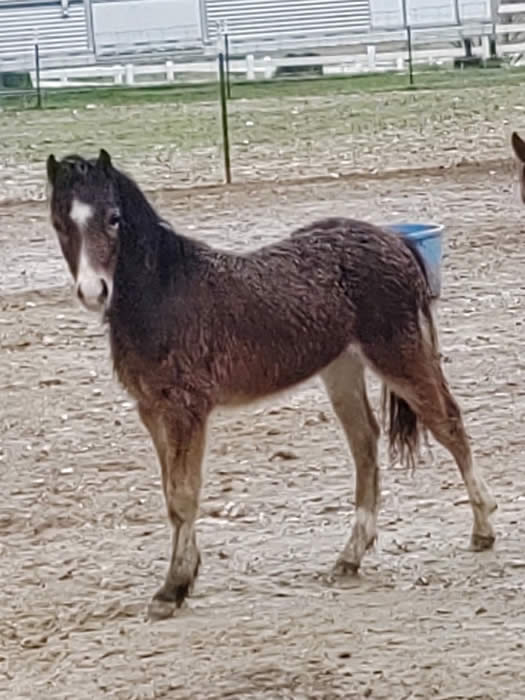 Aloha Acres .... (you can name him!)
ASPC/AMHR Eligible (guaranteed) 2019 Bay SHOW Stallion
PROJECTED TO MATURE SMALL "B" SIZE
Rayvik Maserati x Caldwell's Sheeza Picture Of A King
Foaled 7/21/2019
$5,000.00 SHOW HOME PREFERRED
Karen Rudolph (agent)
(617) 320-3313 (text please!)
karen@minihorsesales.com
Located in Waxhaw, North Carolina
(093020NX) Ad updated 6/8//2021

CMC Toms Star Of Serengeti (July 2021)

World Of Miniatures Double Dare Ya (June 2021)

LM Country Honky Tonk (August 2020)

PHR Idols Treasured Hawk (August 2020)

Ten Ls Right Cam (July 2020)

CMC Majestic Mighty Monarch (September 2019)

LE Salsas Tecate (May 2019)

Stars Victorious (March 2019)

TOF Sweet E Motion (February 2019)

Winning Streaks TripleCrown Admiral (January 2019)

Olympian Country King (January 2019)

DVM Sir Mixie Lot (June 2018)

Panoramas Buckshot (May 2018)

Hopkins Intense Image (April 2018)

MiniEquine National Strategy (March 2018)

Hopkins An Image To Adore (January 2018)

RFM Geneses Galileo (January 2018)

DVM Pasos Hex Off The Hook (December 2017)

Winning Streaks Magic Alchemist (December 2017)

Covergirls Idols Ice King (December 2017)

CMC Northern Lights (August 2017)

Hopkins Hallalujah Image (June 2017)

PWF Dakota (March 2017) Headed to Hawaii

Azariahs River Tiger (March 2017)

SRF Heir To Glory (March 2017)

Hunterberry Hill Mystical Impression (February 2017)

Los Arboles Charmed Im Sure (January 2017)

Olympian Idols Little Toy Gun (January 2017)

Lazy N Boleros Diego (January 2017)

Wolf Country Carbonato Apache (December 2016)

All About Gunner (November 2016)

JA Apache Rush (November 2016)

Strasslein Red E To Rumble (October 2016)

Zephyr Woods Freakin Hot (October 2016)

Aloha Acres Bright Lite (September 2016)

Samples Show Stoppin Hawk (September 2016)

CoCos Silver Lite (September 2016)

Justified AN (September 2016)

Azariahs Blu Bayou (September 2016)

Cocis Royal Flush (August 2016)

Mountain Meadows Jess Armani (August 2016) Congrats to Lynne Francis - CA

DVM Pasos Uptown Funk (August 2016)

Maple Hollows Double Destinys Magic (July 2016)

DVM Heza Grand Shaboda (July 2016) Congratulations to Mary Adams - CT

Aloha Acres FRF Chasing The Lite (June 2016)

DVM Grand Bazinga (June 2016)

Hopkins Moment In The Dark (May 2016)

Finchwoods Ballymore On The Rocks (April 2016)

Hopkins Royal Image (March 2016)

Aloha Acres A Silent Buck (February 2016)

LM Idols Hot Rod Hawk (February 2016) Heading to California!

LM Idol 2015 Colt by Jillian (February 2016)

LM Hawks Sonoma Sunset (February 2016)

2015 Graham Bred Aloha Stallion (January 2016)

Aloha BSpringhill PartTime (January 2016)

DVM Grand OhSoCharming (January 2016)

Ozark Mtn's Currys Treasure (January 2016)

Ozark Mnt Rock-E Charlie May (January 2016)

Lucky Four RebelSupreme Noble Cause (January 2016)

Eaglesnest SharifsSecret Rolls Royce (January 2016)

Brookhavens Icy Hot (January 2016)

Standing Ovation Touch Of Gold (October 2015)

ABC Farms Reouxs Foolish Pleasure (September 2015)

LM Idols Mighty Titan (September 2015)

HumHill Rich & Rare On The Rocks (September 2015)

Michigans High Class Voter (August 2015)

Aloha FRF A Silent Scandal (August 2015) Sold to Pennsylvania

Woodland Acres Kings Majestic (July 2015)

SCJ X Factor (June 2015)

SMHCs Im A Dancer (May 2015)

LK Eagles Sharifs Private Trooper (May 2015)

Kakos Sweeny Todd (February 2015)

Black Mountain Troubadors Rock Star (February 2015)

Black Mountain Troubadours Gatsby (February 2015)

Caldwells Aloha Just Cruzin (November 2014)

Stars On The Roxx (October 2014)

Ten Ls Broadway Buff (August 2014)

Triple K Jokers Mr Echo (August 2014)

Mini Monsters Manana Soleada (July 2014)

Los Arboles Kings Prince Valiant (June 2014)

Hunterberry Hill High Voltage (May 2014)

Star Ridge Ravens Rule The World (April 2014) Heading to Belgium!

LM Hawks Captain Hook (April 2014)

Birchcrest Exceptionally Debonair (April 2014)

MJM Little Louis Vuitton (April 2014)

Tapestry Call Me Cashmere (March 2014)

Hunterberry Hill Hes A Charmer (January 2014)

TOMF Angels Buffaroo (January 2014)

Azariahs Willoughby Eagle (January 2014)

Azariahs Dandy Spider (January 2014)

Lucky Four Reblesupreme Nobelistic (October 2013)

Azariahs Beyond A Rock Star (October 2013)

Oak Bay Salsas After Dark (October 2013)

Alliance Crowns Keeper (August 2013)

RFM Chasin Cowboy Magic (August 2013)

RFM Amirs Green Lantern (August 2013

LR Aristocrats Invader (August 2013)

LR Hennesseys Spirit (August 2013)

TOMF Pop A Top (July 2013)

Mulligans Run X Factor (July 2013)

LR Idols Prince Charming (June 2013)

Tibbs Tango Cruz (June 2013)

RFM Amirs White Knight (May 2013) Congratulations Martha Gayle

Maple Hollow Extraordinary Magic (May 2013)

LR Hennesseys Real Idol

LM Idols Sabre Hawk

Shneighs Phantom Of The Opera

LM Idols Kashmir Hawk - Congratulations to Jenny Zonghetti MA

Brookhavens Domineer

MiniEquine Amirs Phoenix

Ten Ls All Buffed Up - Congratulations to Alex & Bobbie Briggs

LR Hennessey Hawk Mason

Aloha Acres Silent Partnership - Congratulations to Rhonda Turner NC

Brookhavens Knight Dreams - Congratulations to Lynn Francis CA