2019 Miniature Horse Yearling Stallions For Sale

Yearling Stallions Offered by Aloha Acres/Kirby Jones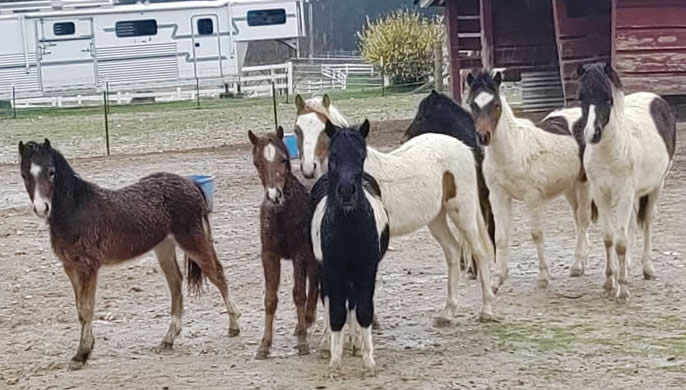 Check out our field of BOYS! Some are already sold - please inquire if you see one you love!
Prices range from $500.00 to $1,500.00 (AMHA/AMHR chestnut colt and black pinto colt in center) to $5,000.00 (bay colt on left)
ALL PRICES ARE BEST-OFFER
QUANTITY DISCOUNTS AVAILABLE - PAYMENT OPTIONS AVAILABLE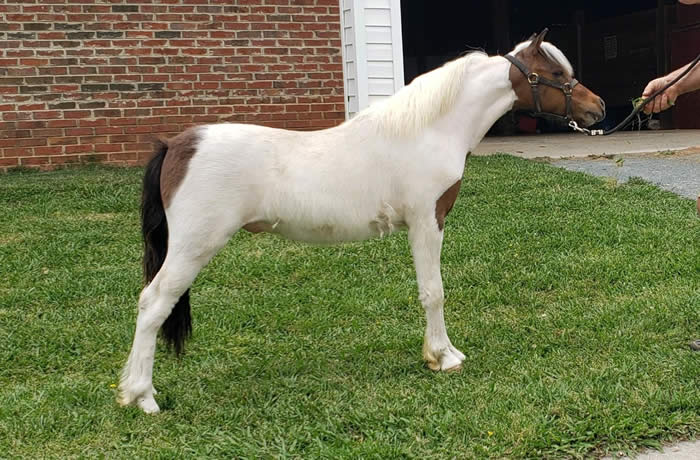 Aloha Acres 2019 Stallion by Maserati
(Scout)
AMHA/AMHR Eligible 2019 Bay Pinto Stallion
MATERNAL SIBLING TO WGC ALOHA ACRES I ADORE PARTNER
Aloha Rayvik Maserati x Fallen Ash Adored By Eagle
Foaled 5/21/2019
THIS BOLD & BEAUTIFUL COLT HAS BIG HOOFPRINTS TO FILL!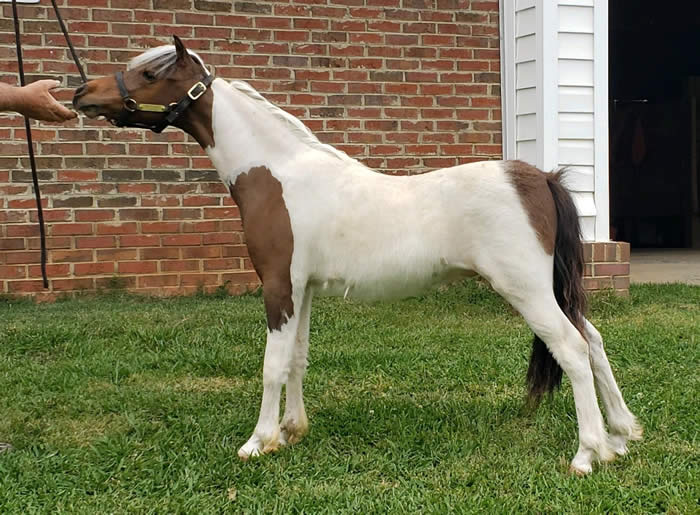 Scout is a maternal sibling to 5x World Champion & World GRAND Champion Gelding, Aloha Acres I Adore Partner.
Their dam, ADORED BY EAGLE, is a lovely FALLEN ASH FARMS EAGLE SCOUT daughter.
All of her offspring to date have won World/Res World Champion titles.
We have no doubt this stallion could also be at the top of the game.
Scout is sired by Triple Registered Aloha Rayvik Maserati
He's an excellent contender for the PtHA (Pinto) show circuit and could make an amazing all around AMHR show horse.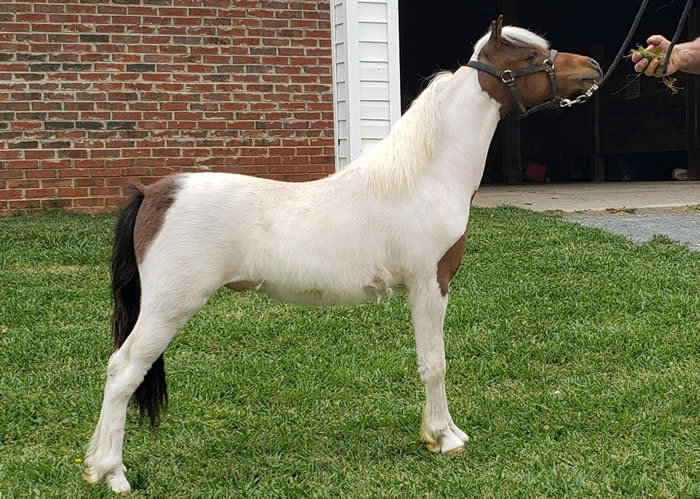 He has a big and sweepy Western Pleasure trot.
Although he has not been handled much, Scout is reasonable and smart - ready for his new adventures.
He's on track to mature over 34" but sells with both AMHA and AMHR applications just in case he's just an early maturing horse and is about done growing.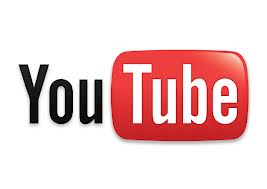 OFFERED AT $1,500.00
WITH NO AMHA HEIGHT GUARANTEE
PLEASE TEXT 617-320-3313 FOR VIDEO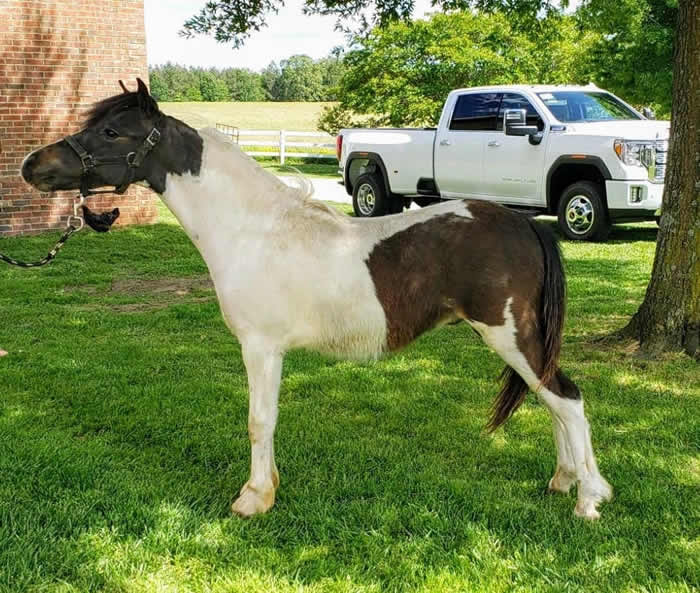 APSC/AMHR ELIGIBLE 2019 BLACK PINTO STALLION
YOU CAN NAME HIM!
Rayvik Maserati     x   JHK Ebony And Ivory
Foaled 4/24/2019
Sells with no height guarantee
$500.00 (NOT A TYPO!)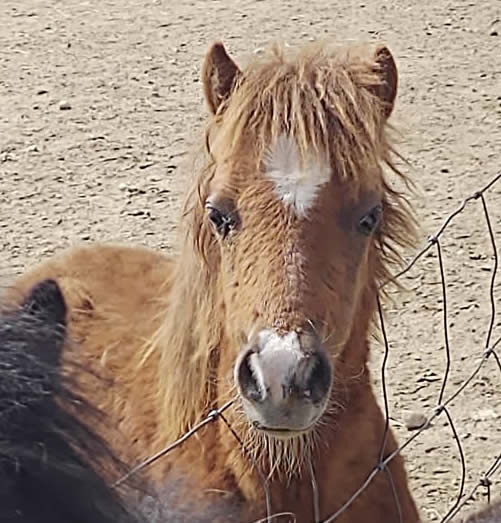 B Springhill .........(you can name him!)
AMHA/AMHR Eligible (guaranteed) 50% Shetland 2019 Chestnut SHOW Stallion
ABSOLUTE TOP SHOW HORSE POTENTIAL
Rayvik Maserati x BSpringhill Sugarboys Mystique
Foaled 4/12/2019
This colt is sired by the incredible TRIPLE registered stallion, "Maserati" -
- who is already a National Champion and Sweepstakes producing sire.
His pretty face is typical of what Maserati stamps on his get.
He sells with registration application.
His new owner can name him - he just needs to words BSpringhill someplace in his name.
This colt is very correct and balanced with a super showy attitude.
With his stellar pedigree, he has lots to offer as a future breeding stallion.
This Shetland blending with tried & true Miniature Horse lineage has proved to be the magical cross for Maserati.
$2,500.00 PRICE WILL CONTINUE TO INCREASE WITH TRAINING!
THIS COLT IS THE REAL DEAL!
PAYMENT OPTIONS AVAILABLE.
Aloha Acres ..... (you can name him with your OWN farm prefix!)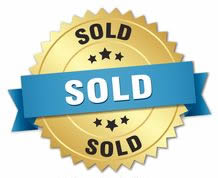 AMHA/AMHR Eligible (guaranteed) Black Pinto Stallion
This boy has a PRETTY, PRETTY face with small ears and a bright expression.
He's projected to mature 33" - 34".
This stallion has a sweet disposition and willing attitude.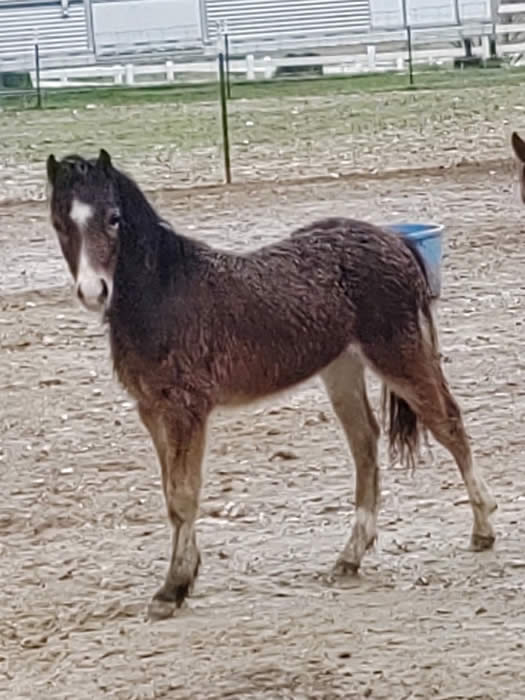 Aloha Acres .... (you can name him!)
ASPC/AMHR Eligible (guaranteed) 2019 Bay SHOW Stallion
PROJECTED TO MATURE SMALL "B" SIZE
Rayvik Maserati x Caldwell's Sheeza Picture Of A King
Foaled 7/21/2019
$5,000.00 SHOW HOME PREFERRED
SIRE TO ABOVE LISTED COLTS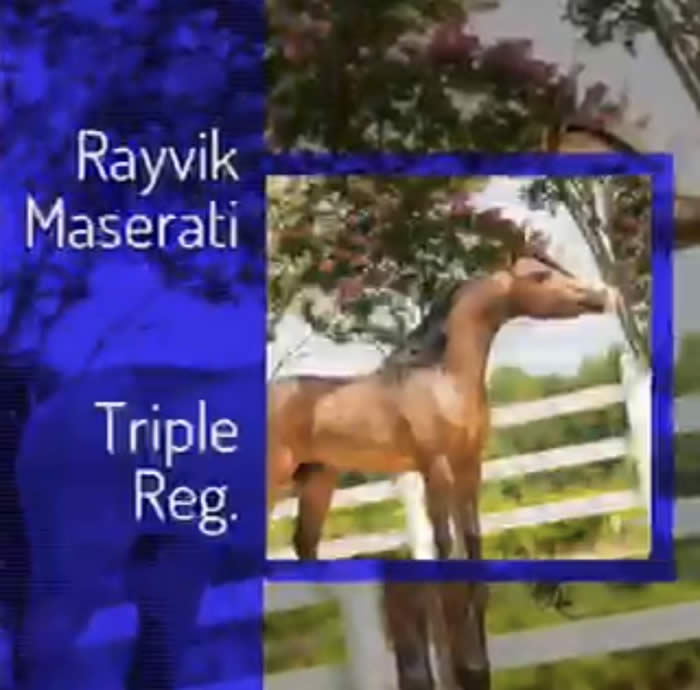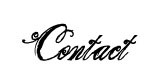 Karen Rudolph (agent)
(617) 320-3313 (text please!)
karen@minihorsesales.com
Located in Waxhaw, North Carolina
(093020NX) Ad updated 5/16/2020
Larsons Perfect Beau Buckeroo
(Beau)

AMHA/AMHR Registered 2019 Bay Stallion

Triple Ks Jokers Mr Perfect x Utopias Toy Buckeroo

Foaled 5/18/2019

Another TINY bay beauty offered FOR SALE.

Beau measured just 18" at birth and should mature no taller than 29" - talk about TINY!

Don't let his small size fool you though -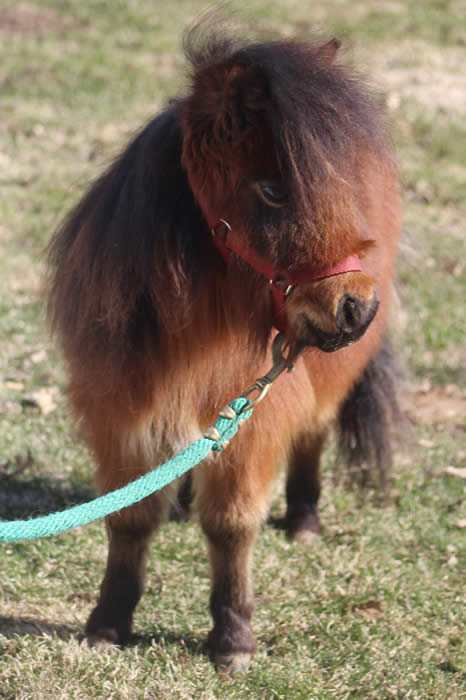 - Beau has a great BIG personality.

He should follow in the hoofprints of his ancestors and compete well in the show ring.

Beau is good mannered and will be trained to lead and tie before he heads to his new owners this fall.

A small, non refundable deposit will hold this stallion for his new family.
Priced at $800.00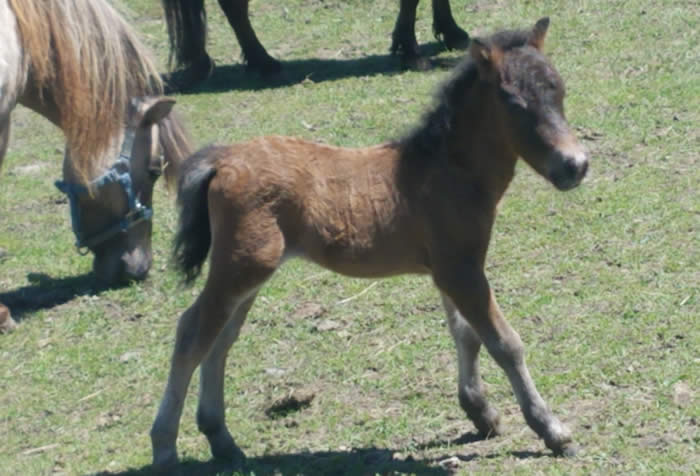 Larsons Rowdy Right Ryder
(Ryder)
AMHA/AMHR Registered 2019 Dun Stallion

Ten Ls Spirits Rowdy Cowboy x Larsons Jandt Right Trinity

Foaled 5/18/2019

Check out this little guy!

Just under 18" at birth, Ryder is projected to mature at just 30".

He has a beautiful head, just like his sire.

Ryder is a neat bay/dun color with bold black points getting darker as he sheds out his winter fuzz.

He has an excellent temperament - inquisitive and friendly.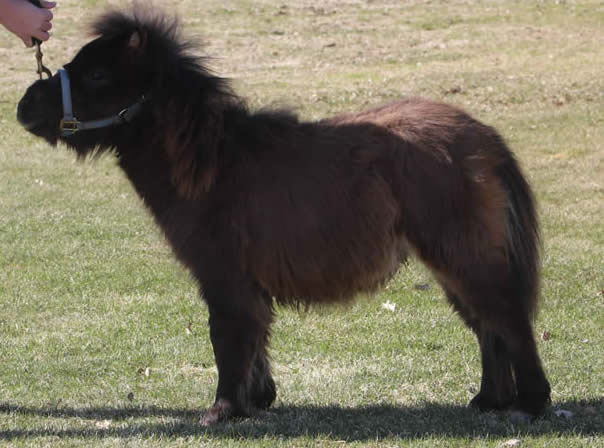 Are you looking a classically bred herd sire with lots of TINY in his pedigree?

Ryder's grandsire, TEN L ECHOS CAPTIVE SPIRIT is just 28" tall and an AMHA National Reserve Champion Senior Stallion.

Captive Spirit is by LITTLE KINGS BUCK ECHO - an AMHA National GRAND CHAMPION Stallion at 28.25" tall.

And stepping back one more generation -

- Buck Echo is a direct son of BOONES LITTLE BUCKEROO - an incredible icon of the breed who stood 30.5" on his tippy toes!

Chances are BIG that Ryder will produce SMALL for his new owners.

If you don't breed and are looking for a little therapy horse prospect, well, Ryder has potential in that direction as well.

His new owners could geld him and enjoy his sweet temperament.

If you are looking for TINY and CORRECT, consider little Ryder.
Priced at $800.00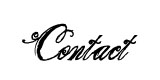 Brandon Larson
LARSON MINIATURES
(218) 820-6396
larson.brandon7@gmail.com

Located in Brainerd, Minneota
(112420X) Ad updated 5/18/2020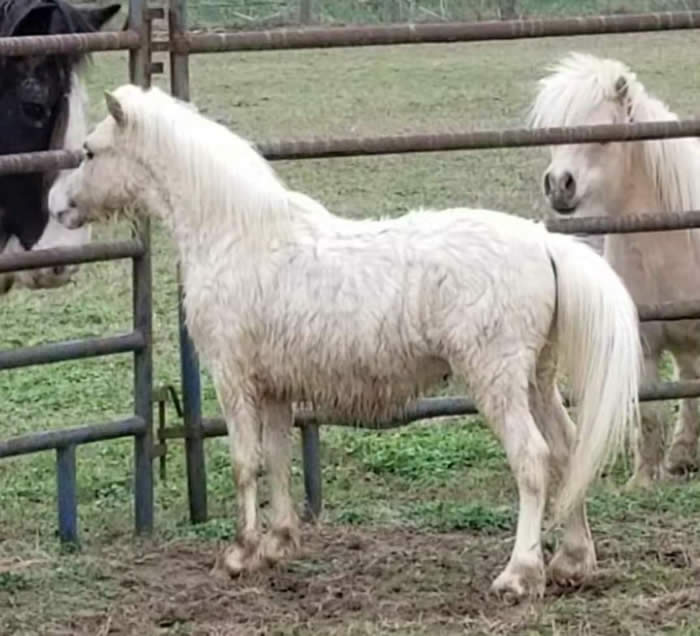 Europa Fell Crushed Velvet
(Crush)
AMHA/AMHR 2019 32' Palomino Yearling Stallion
Palomino Stallion w/Four White Socks and BLUE Eyes - BOLERO Bloodlines
Alliance Boleros Chico x Little Kings More Than Just Velvet
Foaled 3/28/2019
This stunning little stallion is a grandson of the epic LITTLE KINGS BLACK VELVET.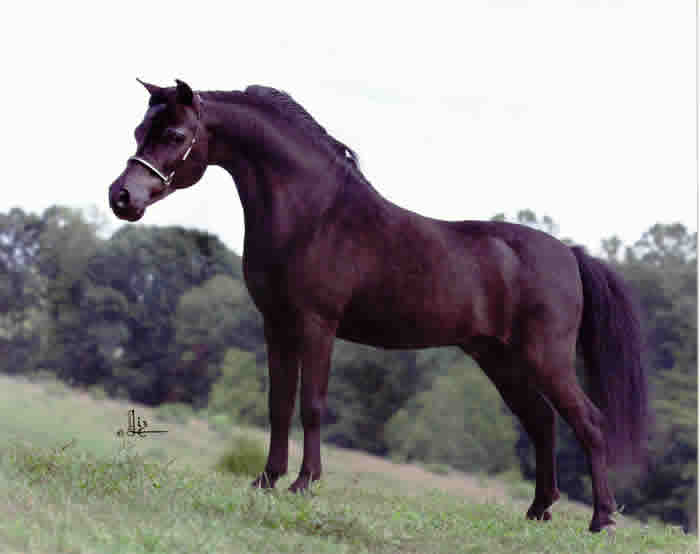 "Black Velvet" (pictured at left) was a Miniature horse WAY before his time.
Black Velvet is perhaps the best known son of AMHA National GRAND Champion, BOONES LITLE BUCKEROO.
Black Velvet is known for his mile long neck and extreme front end -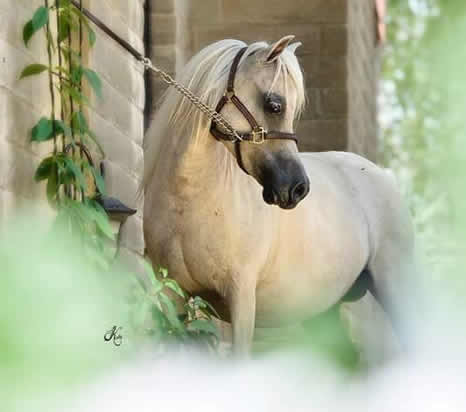 His "look" is STILL what's winning in today's competitive show arena.
is a producer of World and World GRAND CHAMPIONS spanning 15 years.
Although never shown, Crush's dam, Velvet, (pictured at right) has that extreme SHOWY look that's winning at the highest levels.
CRUSH'S DAM IS ALSO AVAILABLE FOR SALE - CHECK OUT OUR BROODMARES PAGE FOR DETAILS!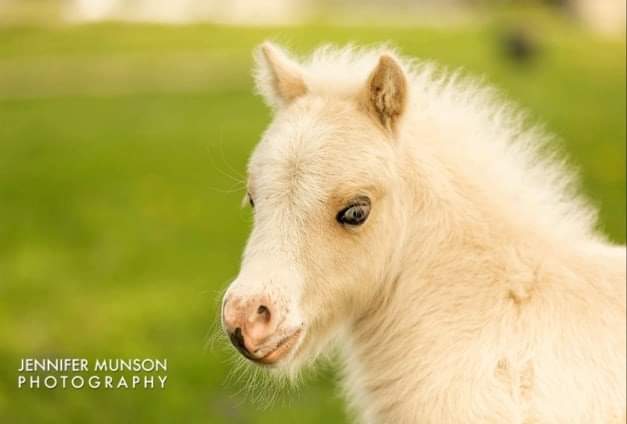 Crush is sired by a direct son of the iconic BOLERO -
-
multi World GRAND CHAMPION producer and World Champion Get-of-Sire.
CRUSH (baby photo at left) is for sale as a stallion or can be purchased as a geldingt
(please inquire)
PRICED AT $1,200.00
OR BEST OFFER
PAYMENT PLAN AVAILABLE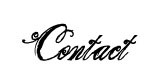 Sue Boyer
EUROPA FELL
(859) 333) 5198
raocie@yahoo.com
Located in Georgetown, Kentucky
(110120x) Ad updated 5/7/2020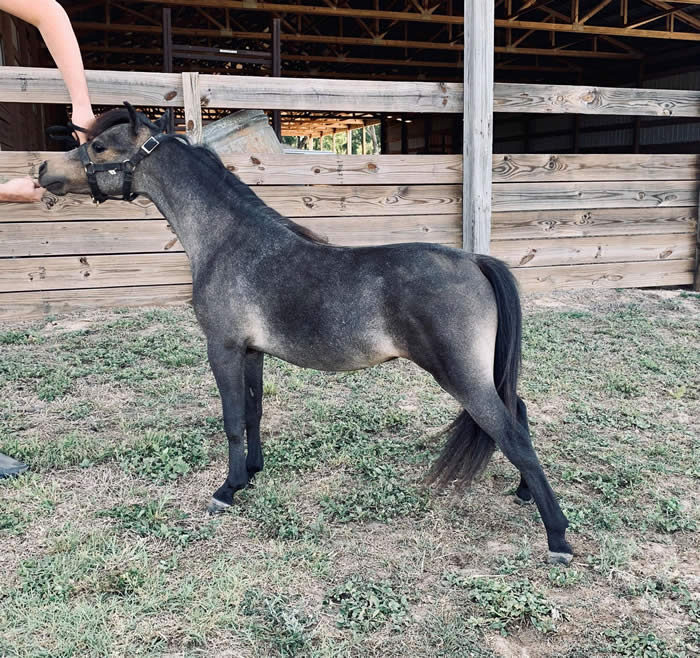 2019 NMotion Stallion by Jesse James
2019 AMHA/AMHR Shetland Blend 28.75" Gray Stallion
McCarthys Jesse James Of Rivenburgh x Los Arboles Silver Hawk
Foaled Spring 2019
HERE'S THE PEDIGREE THAT'S HOT IN TODAY'S TOP BREEDING PROGRAMS!
This handsome young stallion is sired by the incomparable JESSE JAMES.
Jesse James is a Triple Registered Shetland who is the sire and grandsire to countless World & National GRAND CHAMPIONS as well as an AMHA World SUPREME Champion.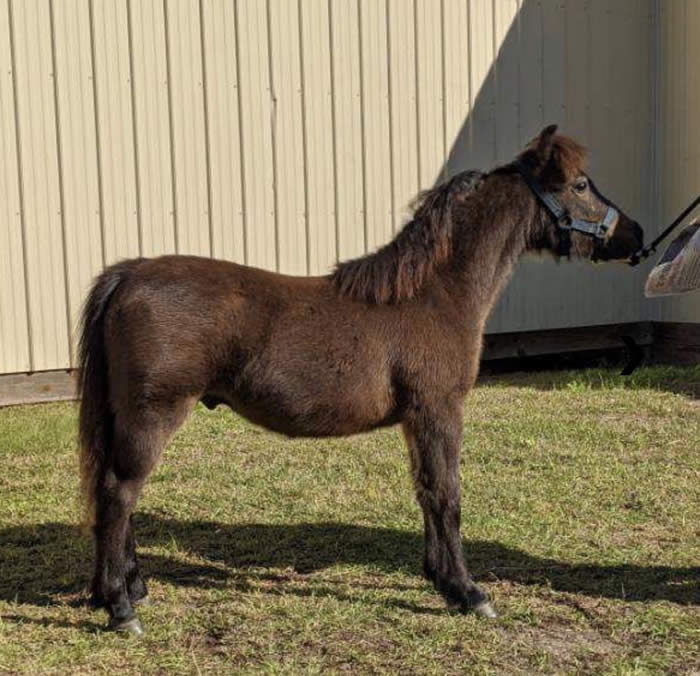 His dam is a daughter of Champion Farms Nighthawk - AMHA 2x National Champion Get-of-Sire.
He's short backed with a big hip and long, upright neck - no surprise since his dam's bloodlines are known for those qualities.
This stallion is TINY at just 28.75" at a full year old.
PRICED LOW AT JUST $3,000.00
CONTACT MARKS INSURANCE AGENCY FOR ALL YOUR EQUINE INSURANCE NEEDS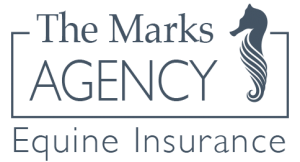 The Marks Agency, Inc
Founded and focused from the customer's point of view of Equine Insurance needs.
Providing you with direct communication to a licensed insurance producer with continued customer support from application to renewals. We educate and provide proper tools for our clients to be prepared for the unexpected.
Providing Insurance while building relationships for #1 customer service!
The Marks Agency, Inc. founded by life long equine enthusiast Chandler M. Marks, is backed by the worlds leading providers for Equine Insurance needs – GREAT AMERICAN, with history dating back to 1872.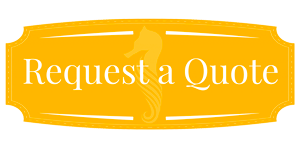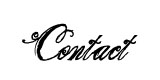 Chandler Marks
NMOTION EQUESTRIAN LLC
chandlermmarks@gmail.com
((239)980-0272
Located in Ocala, Florida
(101520NX) Ad updated 5/13/2020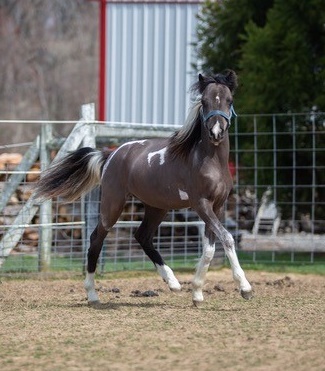 Hopkins PC Paxton
(Paxton)
ASPC/AMHR 2019 Black Pinto Stallion
SIRED BY WORLD GRAND CHAMPION DRIVING HORSE "POKER CHIP"
Caldwell's Poker Chip x Caldwell's Touch The Wind
Foaled 4/20/2019
This black pinto stallion has plenty of "paw prints".
He may likely be homozygous for the PINTO gene like his sire, POKER CHIP!
Paxton should make a talented driving prospect with his natural forward motion and drive from behind.
He is on track to mature between 35" to 36".
Paxton has the perfect pinto markings and a stand-out two-tone tail -
with his high whites and pretty look he should make a wonderful show prospect.
AWESOME AMATEUR OR YOUTH GELDING PROSPECT!
$1,000.00
Hopkins Surreal Gendry
(Gendry)
AMHA/AMHR 2019 Chestnut Stallion
GRANDSON OF WORLD SUPREME CHAMPION "JESS LET ME IMPRESS"
Hunterberry Hill Surreal Impression x Pecan Groves Cuttys Double Take
Foaled 3/11/2019
Estimated mature height under 32"
This big moving colt is on track to set the show ring on fire with his handsome looks and athletic talent!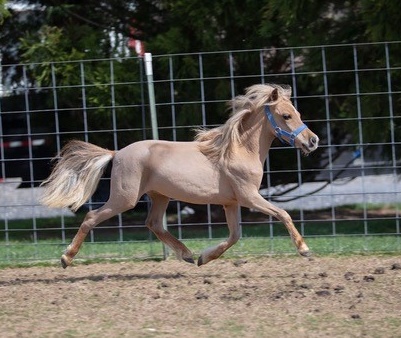 He's small but mighty - projected to mature under 32" but with a HUGE heart and desire to please.
Gendry has a pedigree that should produce TOP show foals -
his sire is a World/National Champion son of World SUPREME Champion, "Jess Let Me Impress" -
bringing in the prolific bloodlines of MCCARTHYS JESSE JAMES.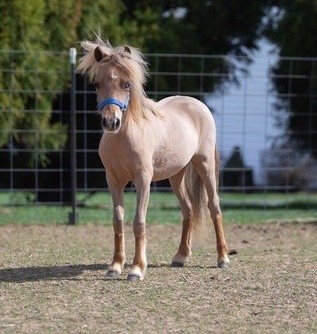 Gendry's dam carries the Champion "CUTTY" lines so sought after in the show world today.
He'd also make an outstanding GELDING prospect If his new owner wants to clean house in the GELDING classes.
PRICED RIGHT TO THE PERFECT HOME!
NOW $1,000.00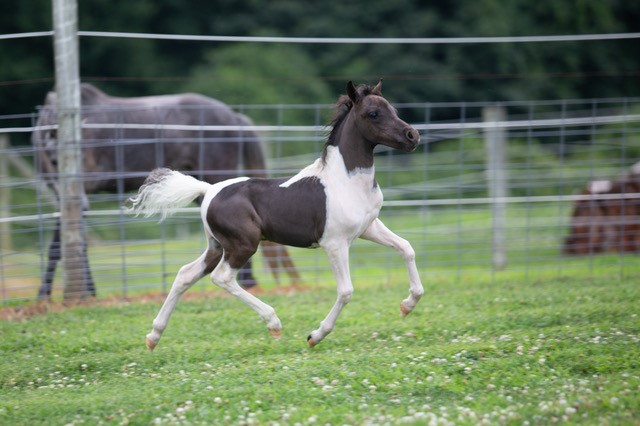 Hopkins Ishmael Image
(Ishmael)
AMHA/AMHR 2019 Black Pinto Show Stallion
++ OUTSTANDING MOVEMENT - HALTER & ALL-AROUND POTENTIAL ++
Estimated mature height 33.5"
Alliance Unforgettable Image x FWF Blue Boys Flower Girl
Foaled 5/06/2019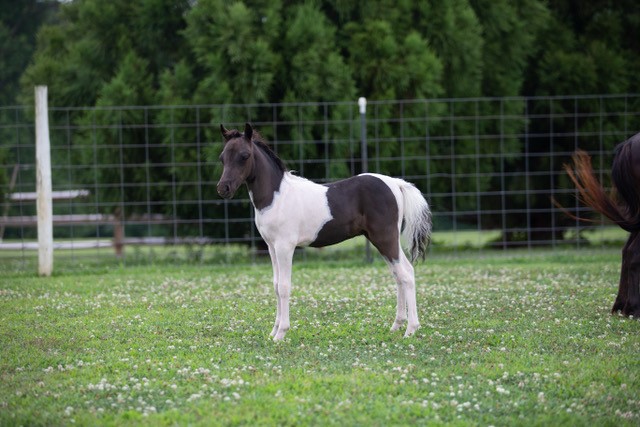 Can you envision yourself in he winner's circle with THIS fancy colt?
He's destined for the DRIVING ring yet nice enough to do his share of WINNING in HALTER CLASSES first.
His future success will be no surprise if you consider his pedigree.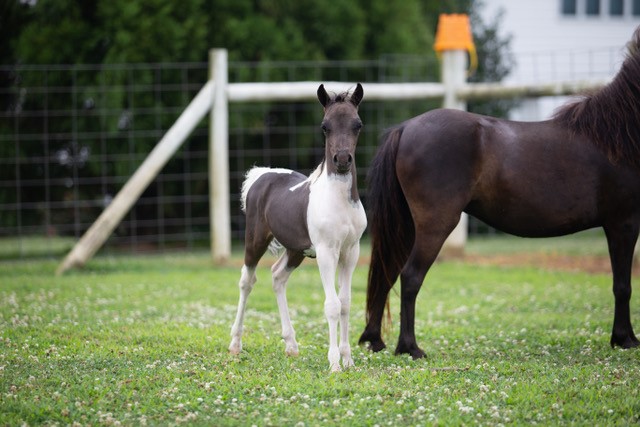 Ishmael's sire is a World Res GRAND CHAMPION in Halter AND Driving.
He's an AMHR National GRAND CHAMPION Senior Stallion, Under as well.
His dam's lineage includes the classical lines of FLYING W FARMS WARDANCE, GOLD MELODY BOY, and AMHA Reserve National GRAND Champion, FLYING W FARMS LITTLE BLUE BOY.
Price: $1,500.00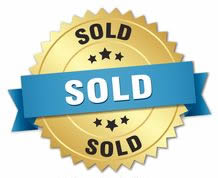 Hopkins Surreal Khal Drogo
AMHA/AMHR 2019 Bay Roan Pinto Stallion w/Blue Eyes
+++ WORLD GRAND CHAMPION PEDIGREE +++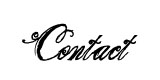 OFFERED BY OUR CORPORATE SPONSOR HOPKINS HEAVENSENT MINIATURES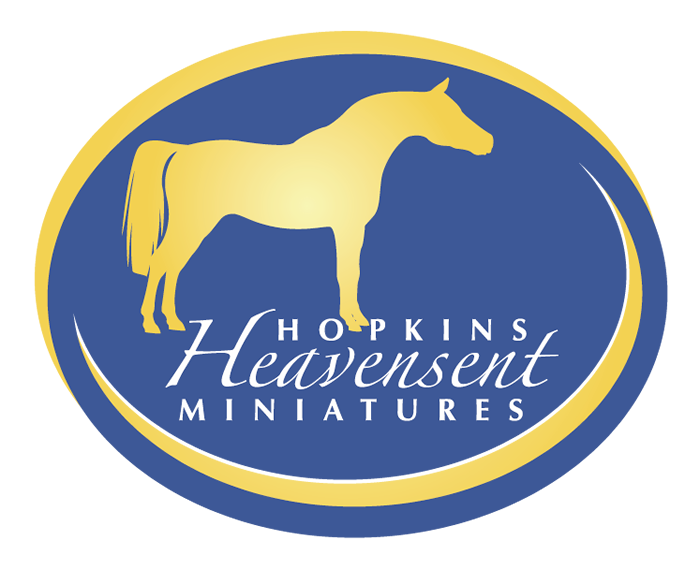 BRAD & DEBRA HOPKINS
(443) 693-5169
debra@hopkinsheavensentminiatures.com
1089 Pond Neck Road
Earleville, MD 21919
Located in Maryland
(012020X) Ad updated 5/6/2020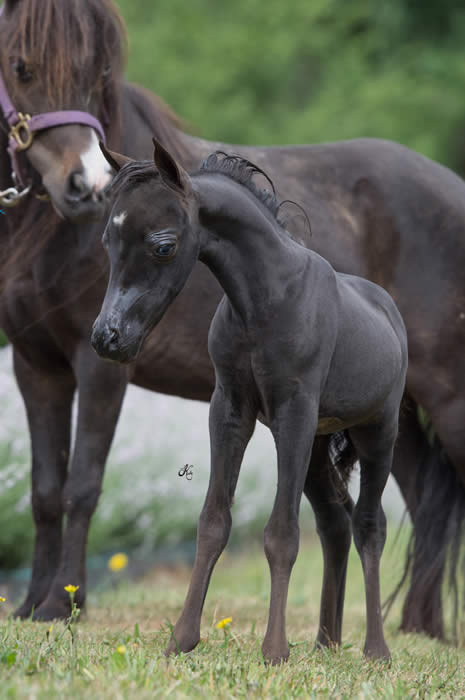 LE Salsas Hpnotiq
(Nick)
AMHA/AMHR 2019 Black SHOW Stallion
DIRECT SON OF "OAK BAY SALSAMIO" * MULTI WORLD GRAND PRODUCER
Oak Bay Salsamio x Minis Of BC Monarch Miss Oregon
Foaled 6/16/2019
SHOULD MATURE TO 32"
This exotic young stallion is very sweet yet bold & showy.
Nick shows like CRAZY and moves like a future driving star.
He's been ultra BOLD since day one, with the signature "Salsa" show & blow attitude.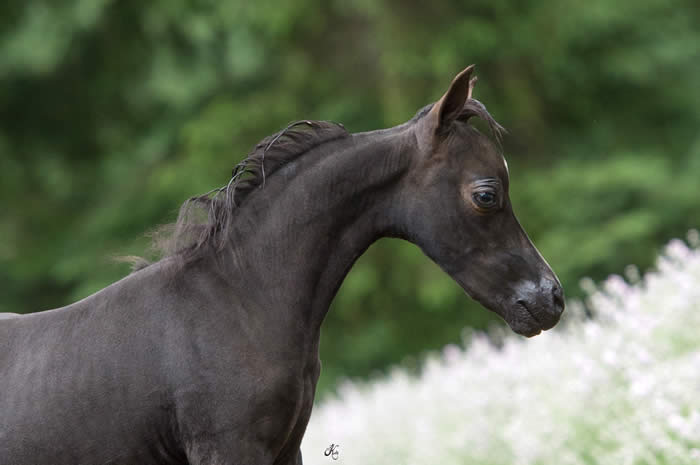 Nick's sire, "SALSA" needs no introduction.
He is the sire to countless AMHA World GRAND Champions, AMHR National GRAND Champions and endless SUPREME Champions, winning in both HALTER as well as DRIVING.
Nick's dam is a daughter of the iconic SIERRA DAWN UNOS MONARCH and carries the bloodlines of ROWDY & Glenns General Patton.
Nick should be fun & hot to show but easily managed since he has a great mind.
We project Nick to mature around 32" tall.
He has a long, upright neck, tight barrel and super refined legs and overall balance.
His head is extreme with such huge eyes he almost doesn't look real.
We are excited to place Nick in a serious SHOW home.
He has the look and attitude to become someone's next World or National Champion.
PRICED AT $2,800.00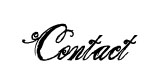 LAVANDIN EQUINE LLC
Jessie Skerjanec
(503) 894-4905
lavandinequine@gmail.com
Located in Canby Oregon
(050320X) Ad updated 12/30/2019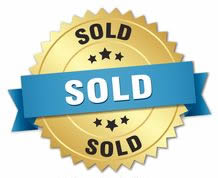 Finchwoods Gamble On Love
ASPC/AMHR 2019 35" Black Sabino Pinto SHOW Stallion
2019 SHETLAND CONGRESS TOP TEN WEANLING STALLION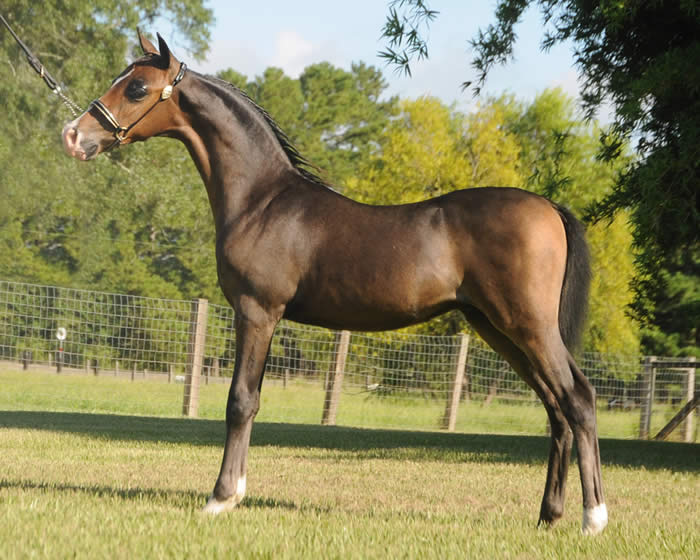 Stars Big Bang DRF
(Leonard)
ASPC/AMHR 2019 Bay w/Chrome Stallion
FUTURITY NOMINATED IN BOTH ASPC & AMHR
MEASURES 36.5" - SPRING 2020
One of our most anticipated foals EVER!
Stars Big Bang DRF is the ONLY FULL SIBLING to one of the all time great Halter Horses, Keep Me Posted DRF, affectionately known as Wolowitz.
Wolowitz was the 2017 AMHR Sweepstakes Champion, National Grand Gelding Under (as a weanling) and Futurity Champion.
He came back in 2018 to be the Ammy Incentive Champion, he won the largest Halter class at Nationals with over 50 stallions and geldings in his Futurity class, went on to be the Futurity Supreme Champion and repeated as Grand Champion Gelding! Wow!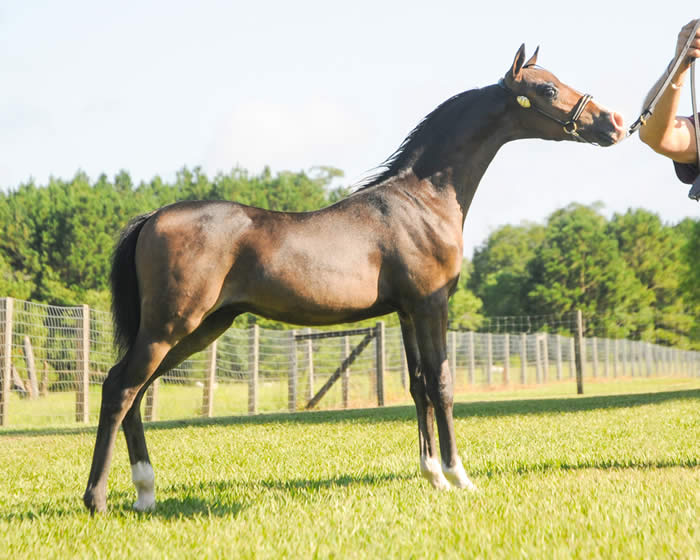 All of that before he was even a two year old.  
Now his younger brother is set to make his presence known at the 2019 Nationals.
At just 30" tall, Leonard has HUGE attitude and energy!
We are extremely excited about this amazing colt! His sire, Domain, needs no introduction, but if you want to see his accomplishments go to his page for info, photos and videos.
Leonard's dam is the gorgeous, extreme mare, Miss Atom Rocks EGF
She has 3 HOF's in Modern Pleasure Halter, Classic Halter & Classic Country.
She also has wins in Roadster.
She has been Congress Champion in Classic Halter & Classic Country Pleasure.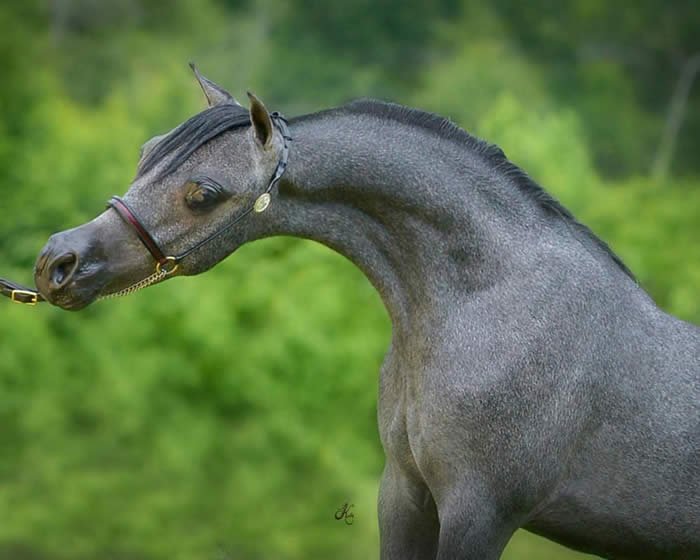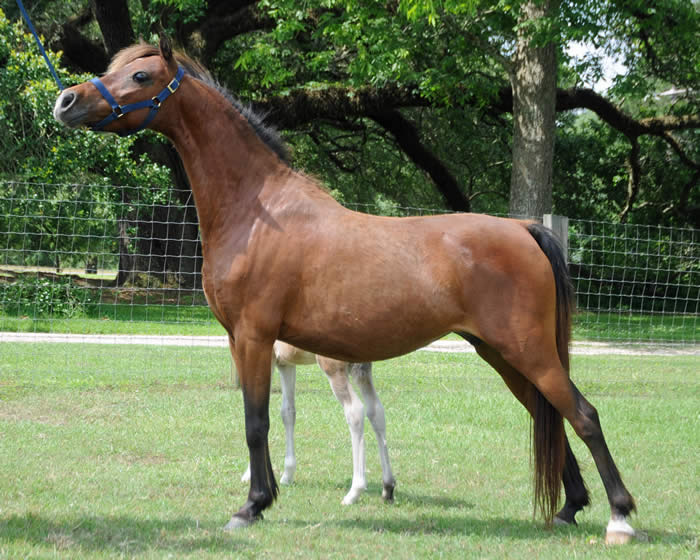 SIRE (DOMAIN) DAM (NATIONAL GRAND PRODUCER)
With the few Domain babies that are old enough already earning Congress Stakes titles, this colt is bred to Halter & Drive at the highest levels!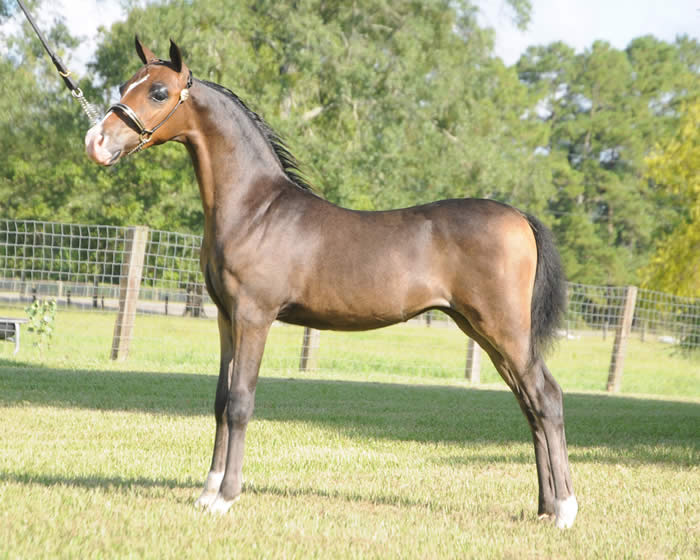 His full brother is not a problem to measure at all, and at 30", we don't think Leonard will ever be an issue either, which, given the state of the measuring, that is comforting to know.
We are pricing this fabulous colt at $3,500.00
However, if you would like to leave him in training at Stars for 2020 and beyond, Mike will be happy to negotiate you a deal.
We certainly do not want to have to compete against him next year!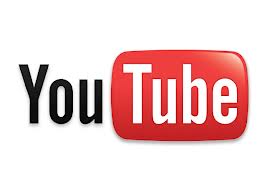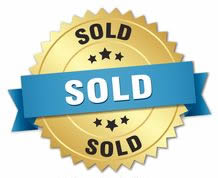 Stars Holy Shamoley
ASPC/AMHR 2019 FANCY Grey Show Colt
ASPC & AMHR FUTURITY NOMINATED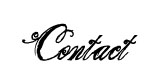 Please contact Mike Rosauer for details
STARS MINIATURES
13349 FM 92 South
PO Box 299
Spurger, Texas 77660
(601) 832-1370
starsminiatures@aol.com
Located in Spurger Texas
(111919NX) Ad updated 5/7/2020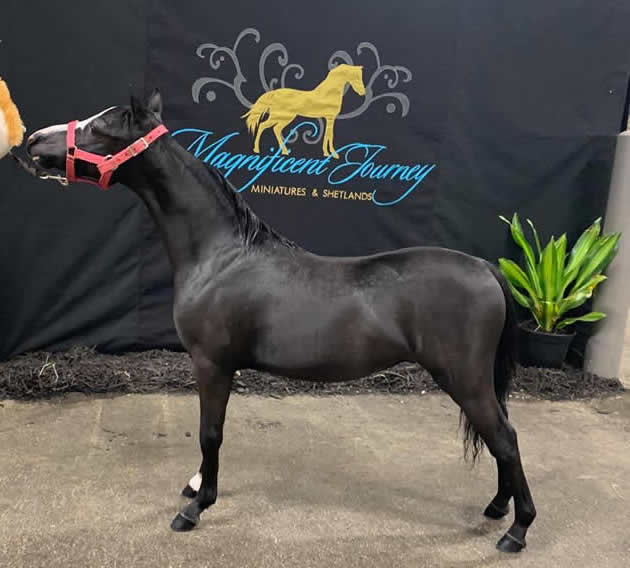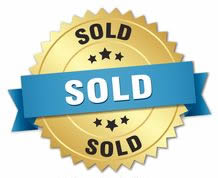 MJM Genu Inely Jacked Up
ASPX/AMHR 2019 Black Stallion w/Blaze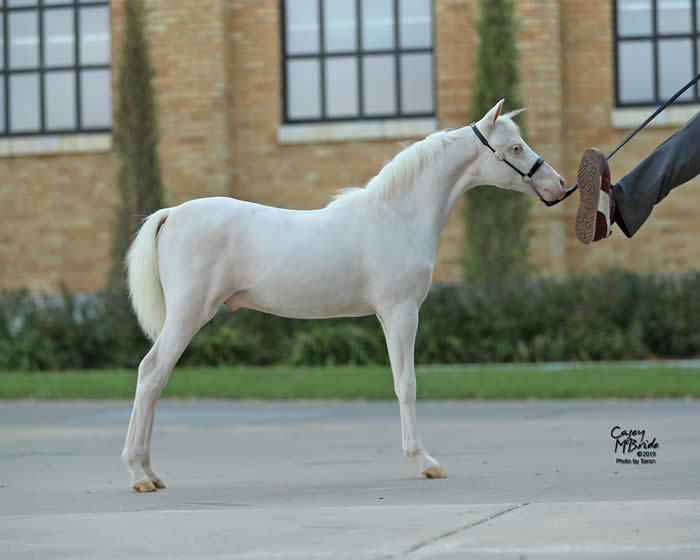 EaglesNest Strykers Golden Monarch
ASPC/AMHR 2019 32" Cremello Stallion w/Blue Eyes & Bald Face
ASPC FOUNDATION CERTIFIED STALLION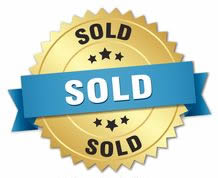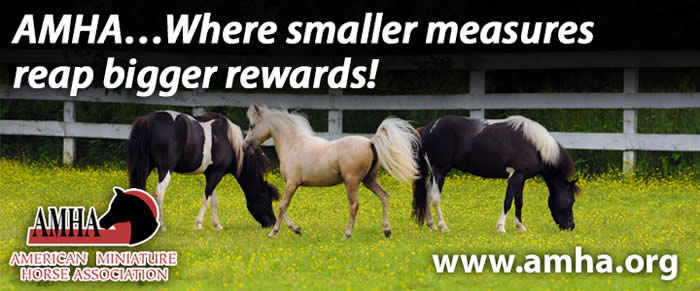 Sold from this page:

MJM Genu Inely Jacked Up (April 2020)

Stars Holy Shamoley (April 2020)

Stars Sempri Avante (February 2020)

Finchwoods Gamble On Love (February 2020)

LM 2019 Billy Idol/Angel Stallion (February 2020)

Carefree Raring To Go (February 2020)

Carefrees Rare Form (February 2020)

Cardinal Rule/Victress 2019 Colt (January 2020)

Eagles Nest Strykers Golden Monarch (January 2020)

Hopkins Surreal Khal Drogo (January 2020)

Carefrees Raring To Show (January 2020)

3RC The Ringleader (November 2019)

Hopkins Cardinal Sin (November 2019)

Hopkins PC Pascal (November 2019)

Cocos Strummin In The Wind (October 2019)

Hopkins PC Persius (October 2019)

Sunny Side Jonibuck O So Fancy (July 2019)

Hopkins Indelible Image (July 2019)

DnJ Assured To Sparkle (May 2019)

Texas Angels Chicos Tia Rojo (May 2019)

Texas Angels Chicos Chapito (May 2019)

Lil Achers Ambrose (March 2019)

Lazy N Incendios Pequino Picoso (November 2018)

Sunnyside Rock E The King (September 2018)

First Knight Kings Iron Man (July 2018)

Kakos A Wicked Dose Of Smoke (May 2018)

Hopkins PC Pequeno (April 2018)

DVM Pasos Smooth Criminalz (February 2018)

DVM Pasos Blitz N Bling (February 2018)

Born In A Barn Honey Badger (February 2018)

Windswept Tranquils Red Alert (January 2018) Sold to BC, Canada

Chance Of Golds Woodford (December 2017)

Wistiques Maxximums Revolution (December 2017)

LR Talisman Captivating Creation (December 2017)

CMC Trotters Triumph (November 2017)

Chance Of Gold Action Jackson (October 2017)

Bravados Poco Vito Of Panorama (October 2017)

Ravenwood National Victory (October 2017)

Panorama Destiny Calls (August 2017)

PHR Ima Country Sensation (July 2017)

MJM Wickedly Handsome (June 2017)

Cedar Rails Caught In The Buff (May 2017)

First Knight Striders Cowboy Up (May 2017)

First Knight Man In The Mirror (April 2017)

Woodland Acres Kings Jericho (April 2017)

PHR Baileys Irish Cream (April 2017)

Stars Suerte Del Diablo (March 2017)

Minners Amadeus Melodies Of Mozart (March 2017)

EE Pistols Big Love (February 2017)

SMBF Storm Chaser (February 2017)

2016 "Potion" colt by Billy Idol (January 2017)

Lucky Four Nates Reason To Dream (January 2017)

Lazy N Incendios El Jefe (January 2017)

Ravenwood National Headlines (January 2017)

Hunterberry Hill Impressive Artwork (January 2017)

TOF Secrets National Treasure Jett (January 2017)

Silver W Idols Outlaw Hawk (December 2016)

Hopkins Inspired Image (December 2016)

Hill Creeks JJs All That Jazz (December 2016)

SunnySide WinBuff Wild Willie (November 2016)

Born In A Barns Felonious Maximus (October 2016)

2016 Colt by Country Boy out of More Than Velvet (October 2016)

Hunterberry Hill Aim To Impress (August 2016)

2016 Covergirl SHOW COLT by Nighthawk (August 2016)

Larsons Jandt Brody Buckeroo (August 2016)

DVM 2016 Shetland Blend Show Colt (July 2016)

Ten L Legacys Cadillac Chrome (November 2015)

Cocis Royal Flush (November 2015)

Aloha Acres I Adore Partner (October 2015)

Aloha BSpringhill A Silent Dream (October 2015)

2015 CoCi Show Colt (October 2015)

2015 Colt by Nighthawk out of Blue Halo (October 2015) Sold to California

2015 Colt by Triple Registered BHR Chocolate Sundae (October 2015)

Sunny Side Winbuff Silver Velvet (October 2015)

Sunny Side Jonibuck Heza Wild Card (October 2015)

Sunny Side Jonibuck Heza Cool One (October 2015)

Ravenwood Paint The Town (October 2015)

Hopkins A Moment 2 Envy (October 2015)

Stars Geronimo (October 2015)

Ten Ls Mr Perfect In The Buff (September 2015)

Los Arboles Mahogany Shine (September 2015)

Los Arboles Pocket Rocket (September 2015)

Ten Ls Big City Buff (September 2015)

MJM Im Handsome N I Know It (September 2015)

LM Aloha Whats The Rush (September 2015)

Stars Majestic Masterpiece (August 2015)

EaglesNest Sharifs Star Appeal (August 2015)

2015 Colt out of Aloha Acres Shes A Silent Kicker (July 2015)

Hyde Away Ranch Hot Growing Concern (July 2015)

Stars Majestic Maverick (May 2015)

Olympian LM Shadow Hawk (December 2014)

Unnamed Picture Perfect 2014 Colt (December 2014) Heading to Florida

Hopkins The Jokers Maximus (December 2014)

11 Acres Sign O The Times (November 2014)

Los Arboles Boleros Arrogancio (October 2014)

Classic Fable's 2014 Show Colt (October 2014)

Stars Legendary Knight (August 2014)

Sunrise Valley Domino Diablo (August 2014)

Stars Grey Flannel (August 2014)

Ravenwood Taking A Break (July 2014)

Birchcrest Exceptional Touch Of Gold (July 2014)

Partner x Look Over Yonder Weanling Colt (June 2014)

DRK Tuxedos Sensational Hot Spots (May 2014)

RFM Undisputed Cowboy Hawk

Stars Legendary Eagle (December 2013)

MJM Thunder From Down Under (December 2013) Congrats Kristen Florez

Stars Legendary Gangster (December 2013)

TOF Warriors Apache Masquerade (November 2013)

Brookhavens Dancin N The Dark (November 2013)

Ravenwood Fine & Dandy (November 2013)

LK Eagles Unos N Chanting Rover (October 2013)

Eagles Ring Billy Bigelow By Buzz (October 2013)

Lucky Four 2013 Weanling Show Colt (October 2013)

Azariahs Beyond Handsome (August 2013)

Hopkins the Jokers Blue Steel (August 2013)

Stars Galahad - Congrats to Lexi Chase - MA (July 2103)

RFM Reeces Buffalo Soldier

Stars Legendary Gangster - Congratulations to Vali Mini Ranch - KS

LR Hennesseys Real Idol

LM Idols Sabre Hawk

Shneighs Phantom Of The Opera

Echos Firelite Of A Supreme Phoenix

LM Idols Kashmir Hawk

Brookhavens Domineer

MiniEquine Amirs Phoenix

Ten Ls All Buffed Up

LR Hennessey Hawk Mason

Aloha Acres A Silent Partnership

Frost Hill Breakin The Bank

Brookhavens Knight Dreams

Hidden Timbers Bold Streak