2016 Miniature Yearling Stallions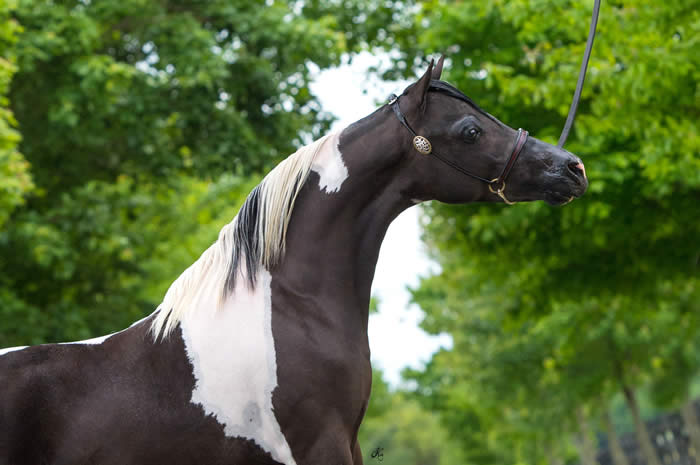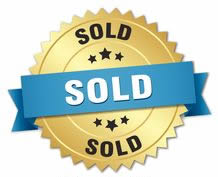 LR Talismans Captivating Creation
AMHR Registered 2016 Black Pinto WINNING Show Stallion
MULTIPLE AMHR CHAMPION of CHAMPIONS in 2017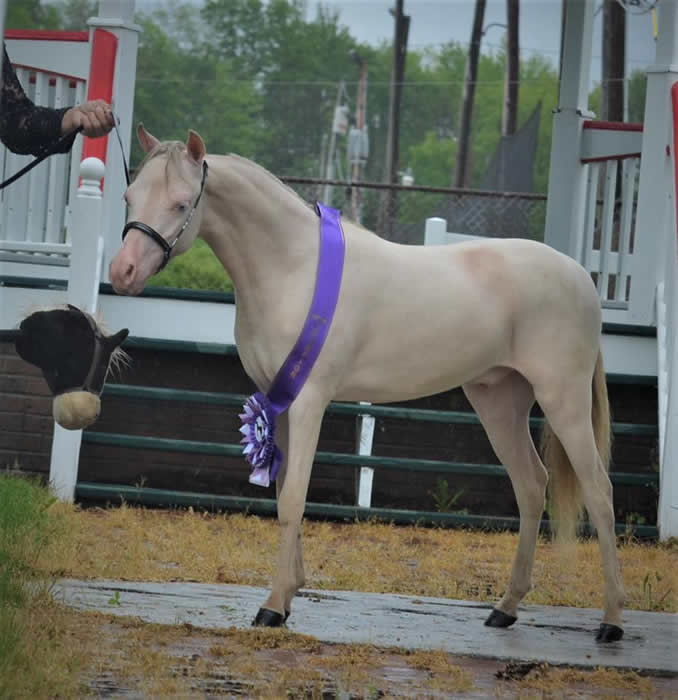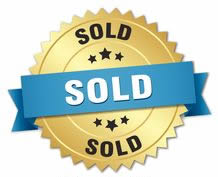 DVM Pasos Hez Off The Hook
2016 AMHA/AMHR Smokey Cream (DNA Confirmed) Stallion
WORLD RESERVE GRAND CHAMPION FUTURITY STALLION

DVM Sir Mixie Lot
(Mixie)
2016 AMHA/AMHR palomino AMHR Futurity Nominated Stallion
AMHR 2017 RESERVE NATIONAL CHAMPION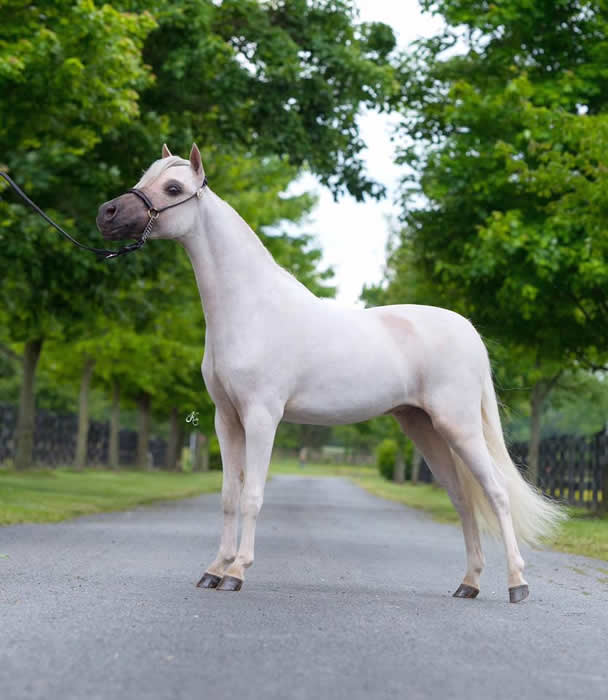 Jones Idols Real E Blue x Jones Royal Trixie Lou
Foaled 4/09/2016
Mixie currently measures 30".
Mixie's lineage is ROYAL!
He's a grandson of First Knight's Billy Idol and out of a granddaughter of Champion Farms Nighthawk,
refined, correct, super long neck.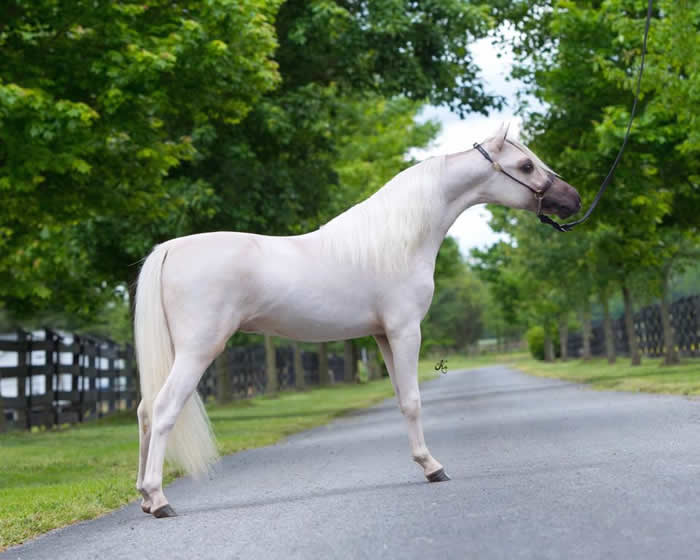 He's an AMHR Reserve Grand Champion Stallion and AMHA Reserve Champion Junior Stallion at the always-competitive Silver Jubilee in 2017 -
- and that was his very first show!!!
+++ NOW he's an AMHR Reserve National CHAMPION, 2X AMHA World Top Three and an AMHA Eastern Regional Champion Junior Stallion +++
Price - $2,500.00
Welcome to Diva Valley Miniature Horse Farm !

We started raising Miniature Horses in 1980 as Jones' Mini-Whinnies but have now converted to Diva Valley Miniature Horse Farm as we have changed our breeding program to accommodate the ever increasing competition in the AMHA and AMHR.  DVM Farms is owned by Nicole and Boomer Pearsall and is located in western Pennsylvania just off I-80 just a few yards over the OH/PA border about an hour north of Pittsburgh and an hour east of Akron, OH.  Nicole and Boomer also own
Penn-Ohio Veterinary Services
which is also located at their residence in West Middlesex which requires a lot of their attention; however, with the help of Nicole's amazing mother, Elaine Buchanan, the horses are well-taken care of and spoiled !  Our horses boast many of the top bloodlines that are winning in the show ring today such as Graham's Ragtime, First Knights Billy Idol, Champion Farms Nighthawk, and Buckeye WCF Leeland Royal Grand; but, at the same time are deeply rooted in bloodlines that have stood the test of time such as FWF Little Blue Boy, Boogerman, Rowdy, Sid's Rebel, FWF Little Wardance, and Gold Melody Boy.  Our horses hold many AMHA and AMHR National titles and also Hall of Fame titles.  Now after 35 + years of raising miniatures, we are very proud of what we are producing.  We have sold minis to many different countries and enjoyed meeting people from all over the World.  Please feel free to call or stop by our farm to see what we have to offer!
Nicole & Boomer Pearsall
5 Jimro Road West Middlesex, PA  16159
(412)527-0358  (call or text)

dvmfarms@hotmail.com
Located in Pennsylvania
(1117) Ad updated 12/4/2017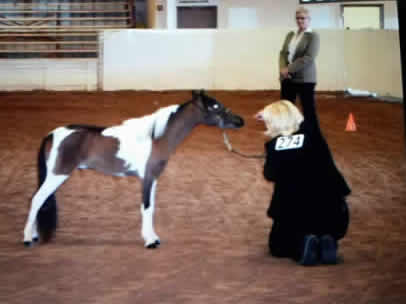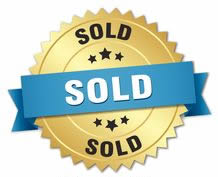 Wistique Maxxximums Revolution
AMHA/AMHR 2016 Black/Bay Pinto Stallion
Chance Of Golds Woodford
(Woody)
AMHA/AMHR 2016 33" Dun Stallion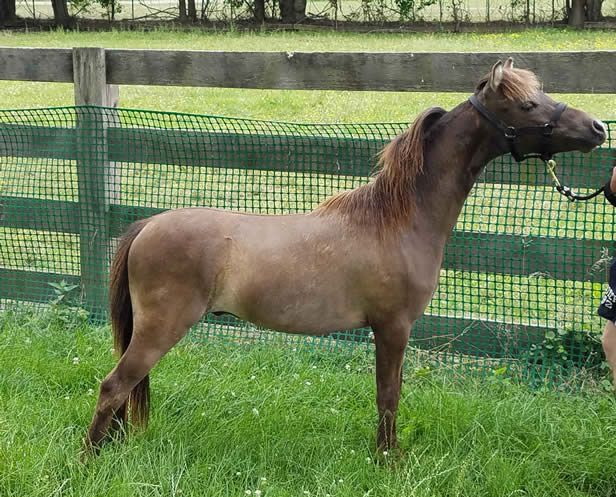 Reeces Geneses x Libertys Zodiacs Fancy Doll
Foaled 5/14/2016
A horse of a different color, offered for your consideration!
WE think Woody is DUN. AMHA chose his color as buckskin and AMHR decided he was a smokey black dun.
Whatever the color - Woody is unique and different.
He'll stand out in the show ring!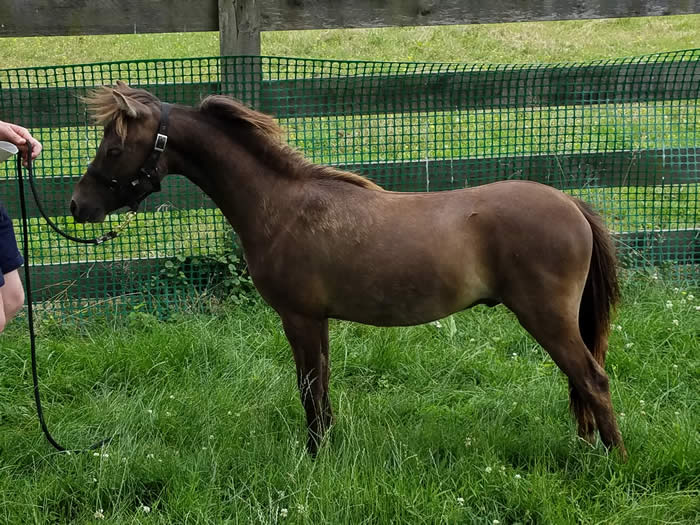 He's a well put together stallion with an ultra long neck that comes naturally high out of his shoulders.
Woody has a super show attitude and is willing to work.
We were not able to get him in the show ring this year since we already had a horse to compete is his division.
We have no dount he'll be a contender.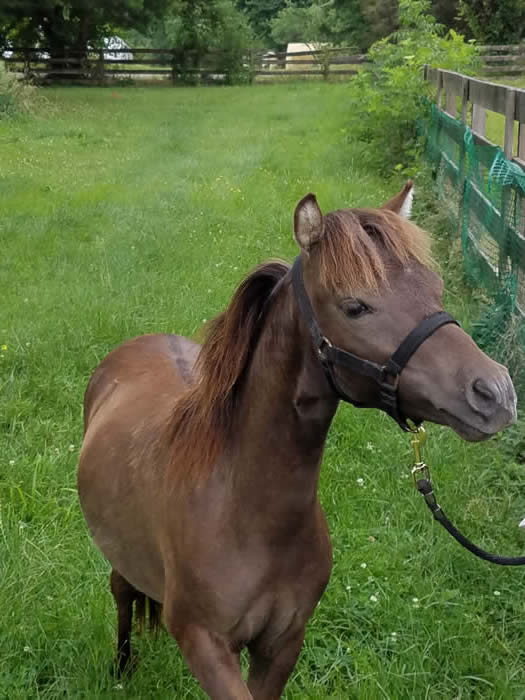 Woody currently measures 33" as a yearling.
He'll be a tight measure for AMHA but sells with both his AMHR & AMHR paperwork.
He's priced SUPER low and affordable.
We'd love to see him in a loving home where his talents will be appreciated.
Woody would make a top notch GELDING!
PRICED AT $950.00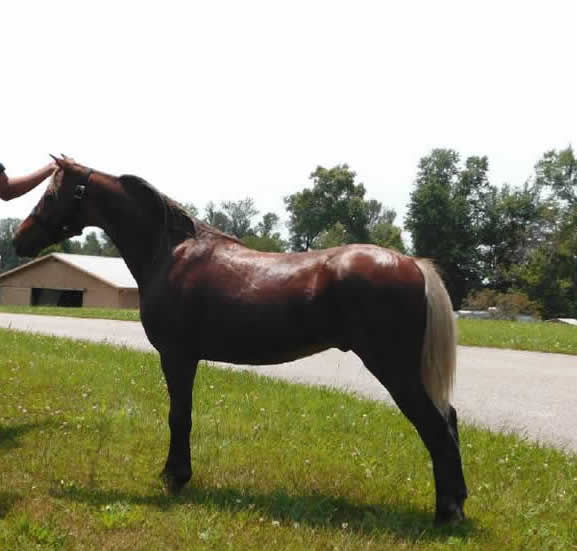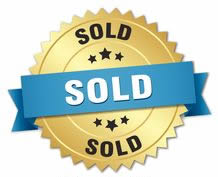 Chance Of Golds Action Jackson
ASPC (Registered) AMHR (Pending) Shetland 34" Silver Bay Stallion
ROCK "E" BREEDING TOP & BOTTOM!


CHANCE OF GOLD FARM
Paige Mehlhope
Pmehlhope@gmail.com
(513) 235-2223
Located in Goshen, Ohio
(917) Ad updated 10/6/2017

Silver Cross Admirals Little Cinch
(Cinch)
AMHA/AMHR 2016 Black Pinto Stallion
By WORLD SUPREME CHAMPION PRODUCER "ADMIRAL"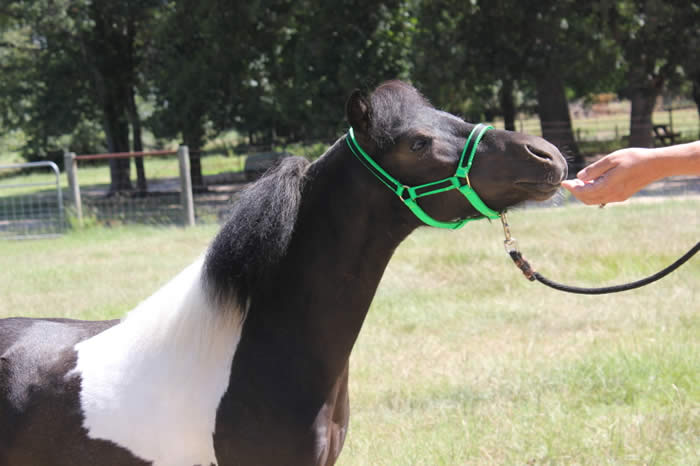 D&S Jo Cos Lil Admiral x Aloha Acres Dream Along With Me
Foaled 4/04/2016
Shetland Blend stallion with TOP Mini pedigree
You'll probably recognize many names in Cinch's pedigree - many of the TOP names of today.
Cinch's SIRE is "Lil Admiral".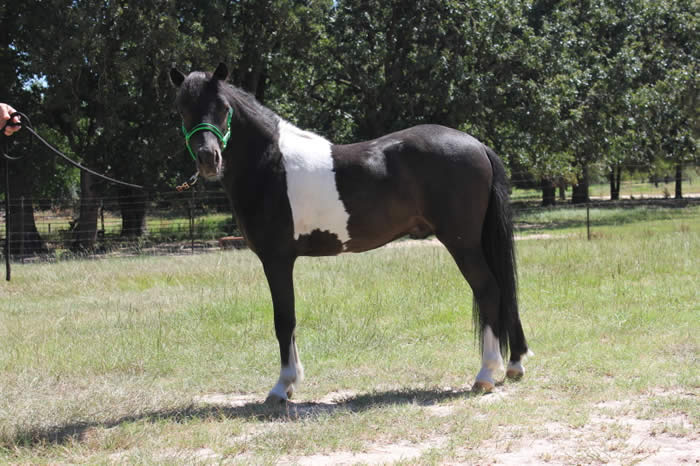 He's best noted for siring World SUPREME CHAMPION D&S TG Ima Country Boy who sold for $62,000.00 at the Vermilyea Farm Dispersal Event in 2014.
Admiral, himself is a multi titled stallion.
He is also sire to AMHR National GRAND CHAMPION stallion, D&S Jocomotion
(who ALSO happens to be a World GRAND CHAMPION sire!)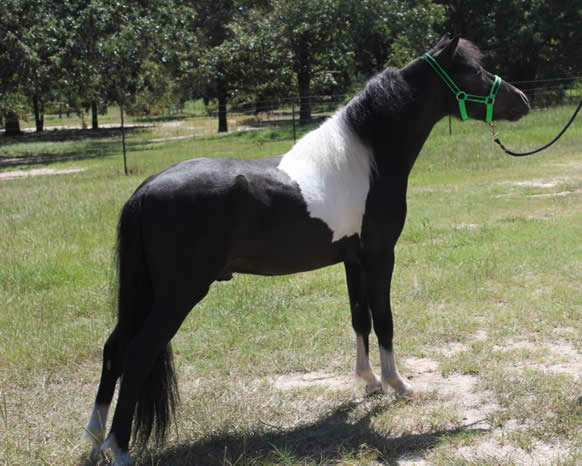 Cinch's dam is by AMHR National Champion Get-of-Sire & National GRAND CHAMPION producer, FIRST KNIGHTS DREAM COME TRUE.
He carries the best of First Knight lines.
Dream's dam is 12x AMHA National Champion, RUNNIN BARES CLASSIC DREAM .
Cinch is the most popular color too-
- a perfectly balanced black pinto.
This blending of Shetland & Mini is the "new" look of today's show winners.
Cinch should be a successful show horses then go on to produce Shetland Blend Miniatures for your breeding program.
Offered at $1,500.00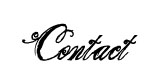 Janice Pope
(713) 819-1342
(936) 348-5366
rhpsilver@aol.com
Located in Midway, Texas
(817) Ad Updated 7/30/2017
Modern Candymans Copperfield
(Copperfield)
AMHA/AMHR 2016 33.75" Silver Bay Pinto Stallion
MULTI-SUPREME CHAMPION HALTER HORSES IN 2017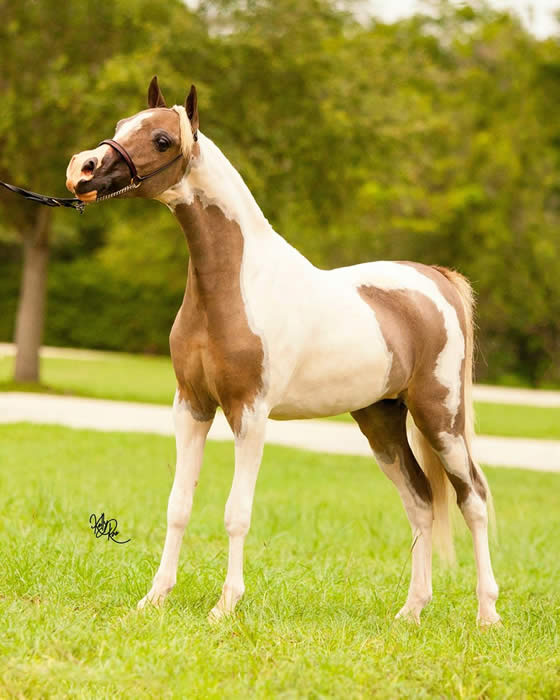 Modern Golds Candyman x Modern Snippets Calamity Jane
Foaled 5/30/2016
QUALIFIED & SHOWING AT 2017 AMHR NATIONALS!
Entered in Open Yearling Stallions 32" - 34"
YEARLING STALLION FUTURITY
Amateur Junior Stallions
AMHR FUTURITY & SUPER G NOMINATED
Check out the show results at any of the "big" shows and you will find CANDYMAN offspring dominating the winner's circle.
Copperfield is no exception to the rule.
He's showing and WINNING in 2017 - going SUPREME!
He's following in the hoofprints of his siblings; he's elegant & stretchy with a naturally high set neck.
Copperfield has a table-top flat topline, high tail set and trim barrel.
He is a wonderful example of a Shetland blend done right.
He currently meausures 33.75" and sells with no height guarantees.
See him at AMHR Nationals - BUY him before that and let them announce YOUR name as his lucky owner!
PRICED AT $4,500.00
SELLS WITH NO HEIGHT GUARANTEES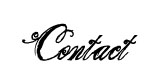 Dawn Henrich
(352) 672-5874
dHenrich79@gmail.com
Located in Florida
(817) Ad updated10/23/2017

Junior Bear D'Artagnan
(Tanner)
AMHA/AMHR 2016 Shetland Blend Grey/Silver Pinto Stallion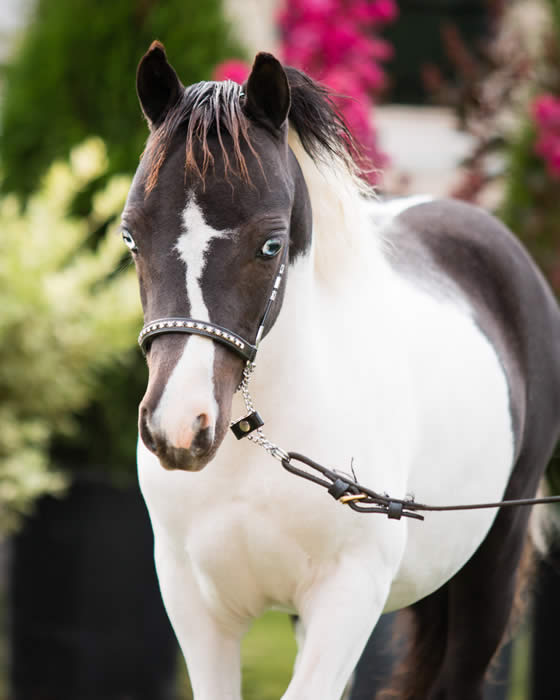 Oak Bay Salsa Donatello x Junior Bear American Beauty
Foaled 3/27/2016
Meet the first born son of World Res GRAND CHAMPION Oak Bay Salsa Donatello!
From his pixie ears to his tiny muzzle, he's more than we ever wished for.
Tanner offers the absolute best bloodlines in the Miniature Horse show ring & winner's circle today.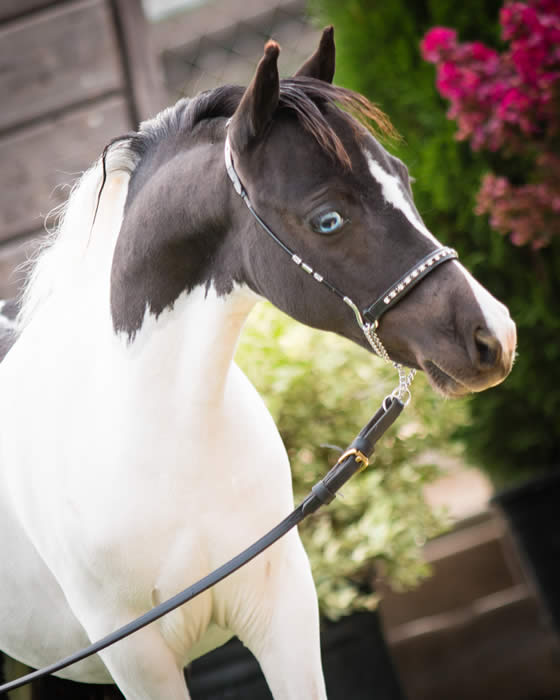 His beautiful dam is a grand daughter of the famous Bond A ToyUC.
These powerful genetics could put YOUR farm in the spotlight.
Tanner has his sire's show ring spark.
Tanner's sire is World Res GRAND CHAMPION Oak Bay Salsa Donatello - son of Get-of-Sire World Champion OAK BAY SALSAMIO.
Offered to a show home at $1,500.00
HUGE GELDING INCENTIVE!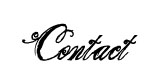 Junior Bear Ranch
Mike & Kerri Griggs
707-459-1800
jrbearanch@hotmail.com
Located in Willits, California 95490
(217) Ad updated 7/17/2017
MiniEquine National Strategy
(Strat)
AMHA/AMHR (pending & guaranteed) 2016 32.5" Silver Dapple Pinto SHOW Stallion
SHETLAND BLEND BY TRIPLE REGISTERED STALLION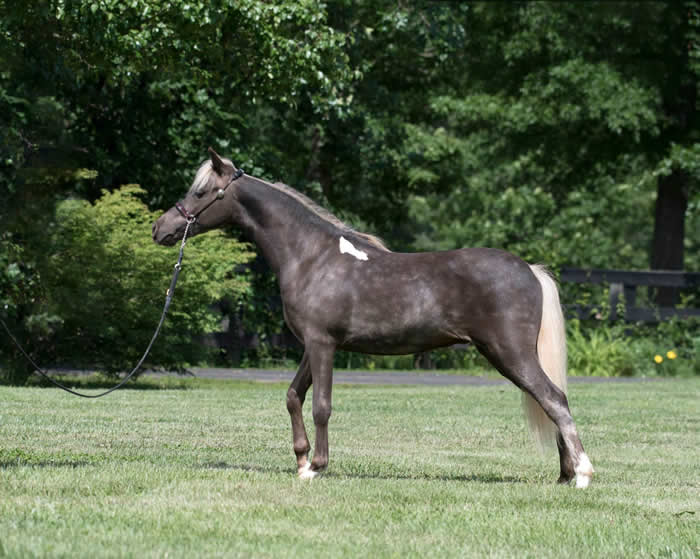 Caldwells National Treasure x Falcon Ridge Magic Moment
Foaled July 2016

SILVER DAPPLE FANS!
Take a good look at this colt -
- JUST pulled out of pasture for his photographs -
imagine him FIT UP & on a show diet!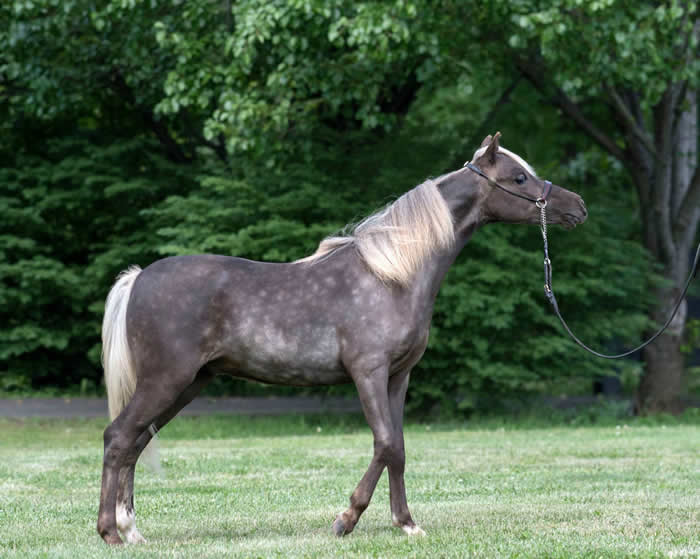 Strategy is naturally trim and tight bodied.
He has a neck that comes out ultra high from his shoulders and goes on FOREVER.
He has his sire's smooth Shetland body and his dam's HUGE expressive eyes, courtesy of her sire MAGIC MAN.
We think Strategy ha JUST the right amount of Pinto pizazz!
He has short white socks and minimal pinto markings -
- not so much white that his owner will dread horse-show prep day.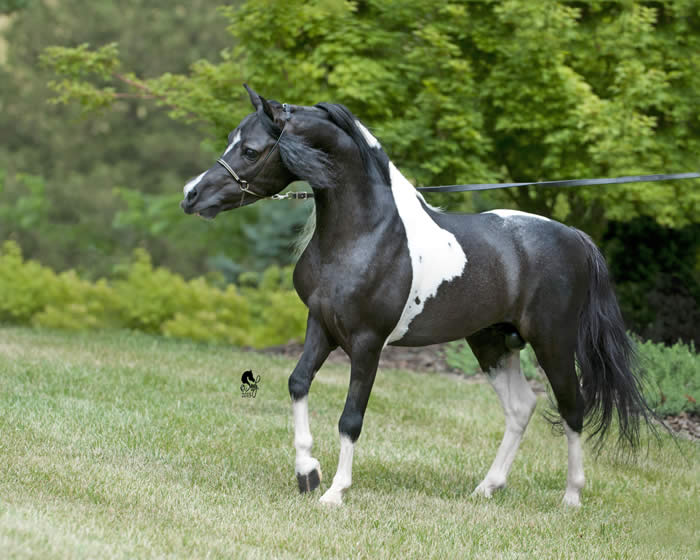 Strat's sire, Caldwells National Treasure, is pictured at right.
"Nate" is a TRUE 34" Triple Registered Shetland by the ultra successful WAUK A WAY CATCH THE WIND (aka "Mike")

Strategy has super straight legs, a perfect bite.
He's up to date on vaccinations and hoof care.

Strat is very Kind hearted colt - eager to please and easy to work handle .
He's a dream to clip, catch and work with.
Loves attention!

$2,500.00
LET'S TALK!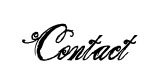 Sandy Revard
MiniEquine Photography
miniequine@aol.com
(571- 259-6538
Located in Virginia
(717) Ad updated 9/5/2017
Brookhavens Wizard Of Ahs
(Ahzee)
AMHR Registered 2016 Dark Bay Shetland Blend Colt w/Blue Eye
ALREADY QUALIFIED FOR 2017 AMHR NATIONALS!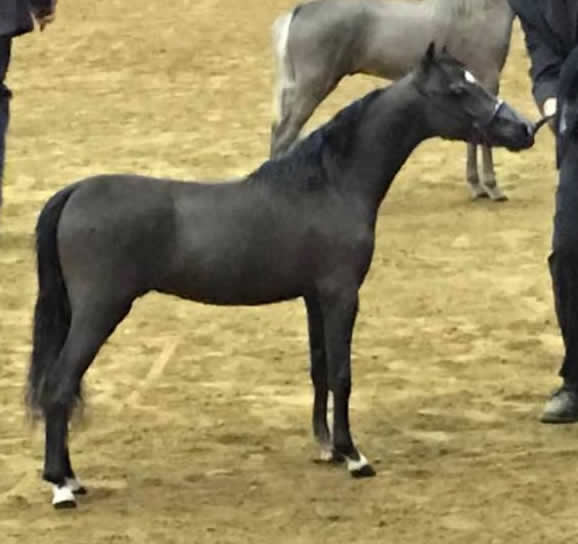 Amore Denali x Brookhavens Eagles Witchy Woman
Foaled 5/26/2016
Ahzee is beautifully balanced, refined yearling colt.
He comes "pre-qualified" for AMHR Nationals -
- all you need to do is show UP and show HIM!
He'd be great for an amateur or older youth.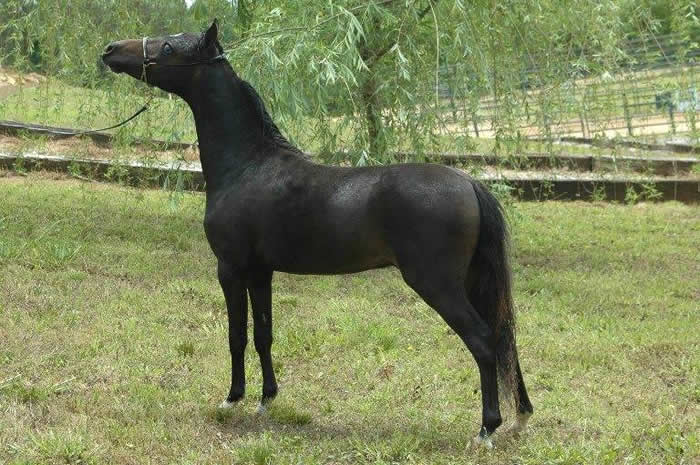 Ahzee is showy and bright.
Check out his long, pencil neck, tight throat latch and super hip!
This young stallion is everything we hoped for when we decided to cross his lovely AMHA/AMHR dam with our ASPC/AMHR stallion -
- he's the perfect blending of "Mini" and "Pony".
Ahzee is a rich dark bay with four white socks -
- he'd look totally spectacular pulling a cart when he matures!
His striking blue left eye is just icing on this "chocolate" cake.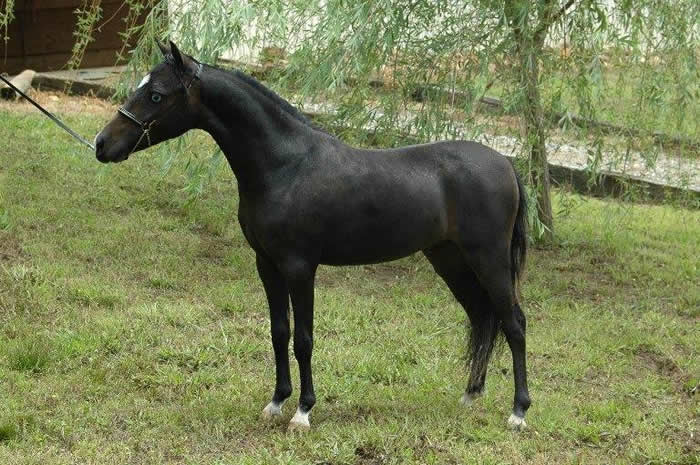 He offers the best of L&D Scout lines as his dam is a beautiful daughter of Fallen Ash Farms Eagle Scout.
Ahzee's sire is a powerful moving stallion from the elite AMORE breeding program.
Ahzee is projected to mature around 34" and if so, he would be an excellent candidate for AMHA hardship.
OFFERED AT $2,000.00 AS A STALLION
OR
$1,500.00 WITH A GELDING CONTRACT
POSSIBLE LEASE TO A SERIOUS SHOW HOME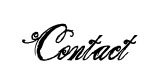 Merry Black
(336) 643-0400
merryblack01@gmail.com
Located in North Carolina
(717) Ad updated 6/2/2017

Blue Bravo Of Panorama
(Bravo)
AMHA/AMHR 2016 Sorrel/Chestnut 31" Performance Prospect Stallion
SHETLAND BLEND - TOP HALTER PEDIGREE!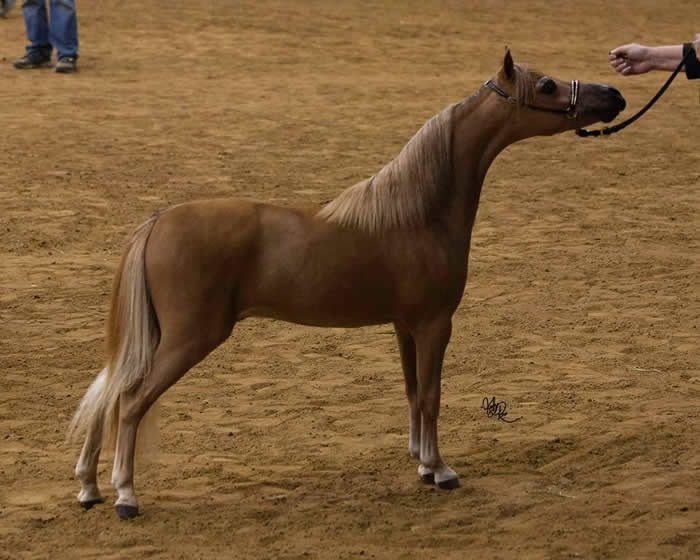 Alliance Blue Bravado x
Foaled 3/19/2016
This young stallion is naturally athletic and looks to be a future PERFORMANCE star!
Bravo moves like he has springs on his hooves - animated and athletic
- he should excel in Liberty, jumping events and driving too.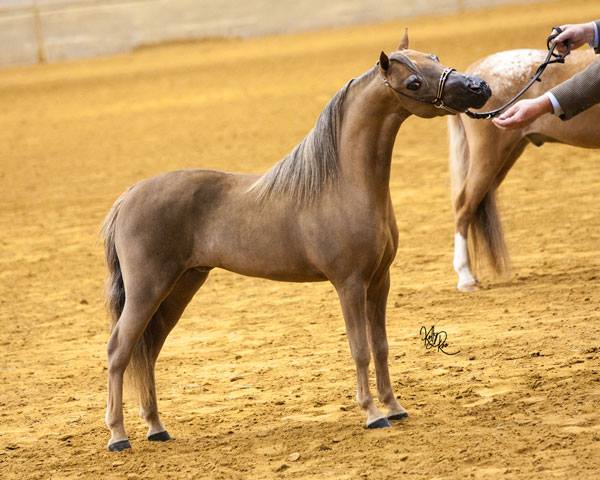 He's pretty enough to hold his own in halter and he's bred to the hilt!
Bravo's sire is TRIPLE REGISTERED Alliance Blue Bravado;
multi SUPREME & Champion of Champions and Res World Champion Halter Horse.
Blue Bravado Is sired by the lovely Shetland, D & S FAST BREAK.
Bravo is like a smaller version of his winning sire. He has the same deep, strong hip, well set neck and pretty PRETTY face.
Bravo is fit and showing in 2017.
$1,500.00

Panoramas Buck Shot
(Buck)
AMHA/AMHR Registered 2016 Buckskin Stallion
SIRED BY 2X AMHA WORLD CHAMPION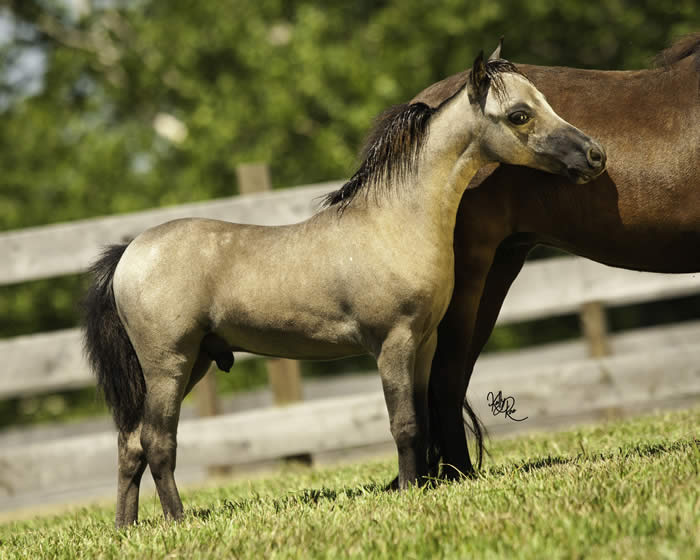 Little Kings A Blaze N Buck x Laurel Acres Elvira Bay
Foaled 3/17/2016
THIS YOUNG STALLION'S PEDIGREE PACKS THE BEST IN HALTER & DRIVING!
"Buck's" sire, LITTLE KINGS A BLAZE N BUCK, is a 2x World Champion Senior Stallion and a Res World Champion in Solid Color Stallions.
(he's pictured below at left)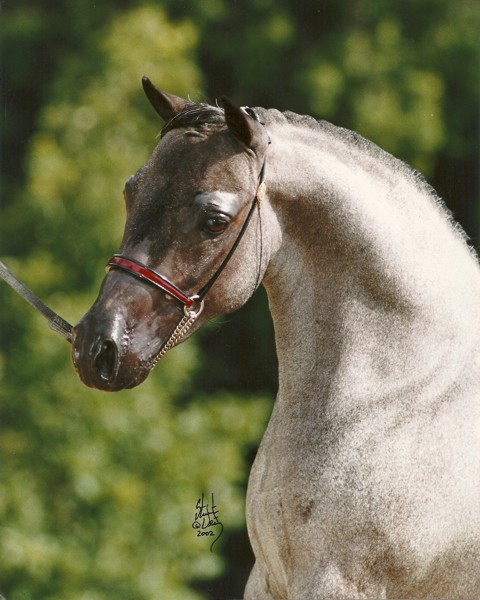 On Buck's sire's side he goes back to the ICONIC Boones Little Buckeroo multiple times and you'll see two crosses back to the lovely FLYING W FARMS LITTLE BLUE BOY.
Buck's dam is a direct daughter of 3x World/Res World Champion and Res World GRAND CHAMPION Pleasure Driving Stallion, PLEASANT MEADOWS BUCKS BAY BLUE.
(he's pictured at right)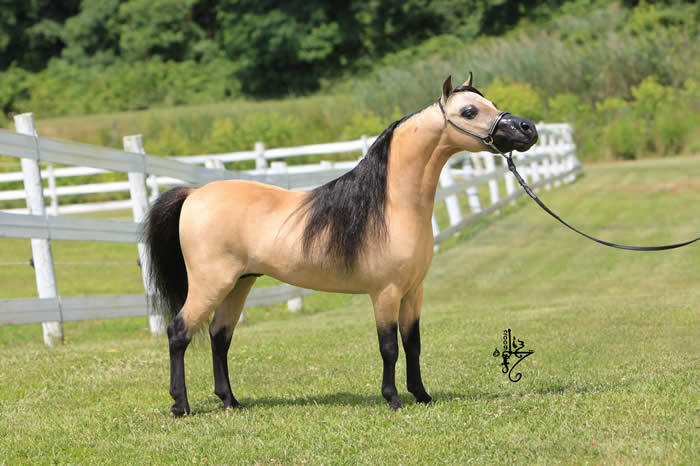 "Bucks Bay Blue" is also a multi World and Res World GRAND Champion producer of Single Pleasure Driving horses.
He carries the prolific bloodlines of BOONES LITTLE BUCKEROO, SKIP A STAR and the stallion the put Reece Family Miniatures on the map -
- 4 GS LITTLE KINGS ALFALFA PLEASURE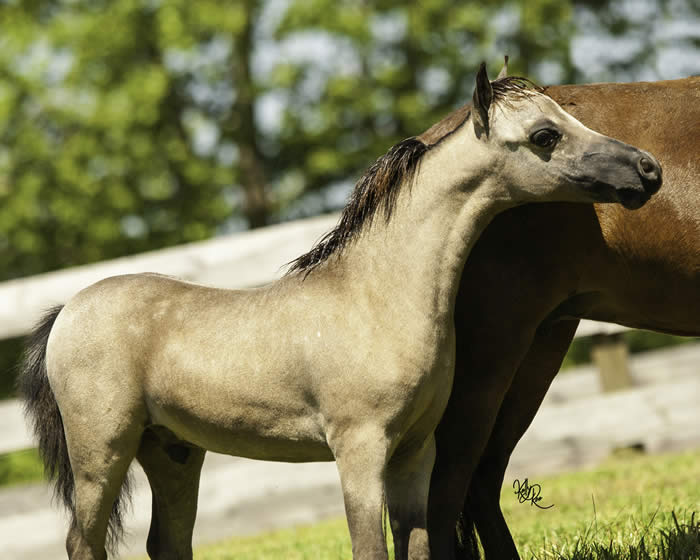 We just LOVE what this cross of produced.
Buck should make a super all around prospect that's PRETTY and can PERFORM.
DON'T LET HIS LOW PRICE FOOL YOU!
HE'S PRICED AFFORDABLY TO GET HIM INTO A NEW SHOW HOME SOON!
$800.00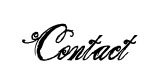 Cathy Fatigati
PANORAMA MINIATURES
(804) 925-5146
type_o13@hotmail.com
Located in Montross, Virginia
(617) Ad updated 6/1/2017
Stars Scripture

(Scripture)
AMHR/ASPC/Foundation Shetland Bay SHOW Colt
ALREADY A GRAND CHAMPION IN 2017!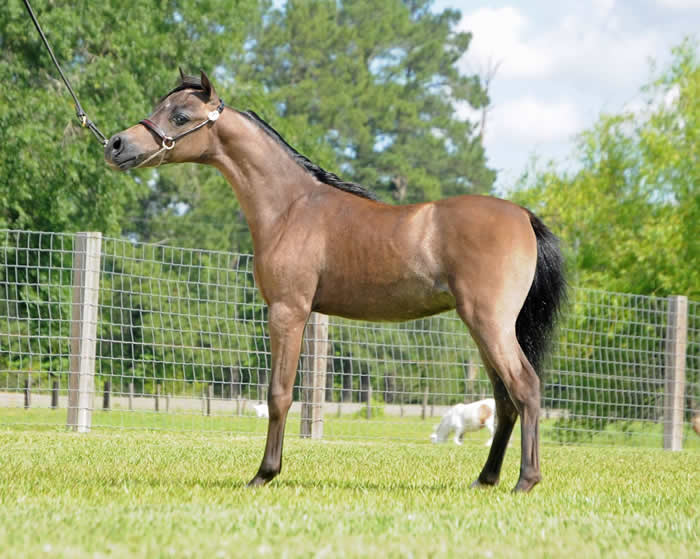 Kings Domain x JJ's Fancy Boots
Foaled 9/10/2016

We waited for this special stallion and he was well worth it.
Little did we know that he would be the last foal for the historic mare, JJ's Fancy Boots -
- the dam of so many famous Champions including The Navigator, The Admiral and Mr Morgan among others.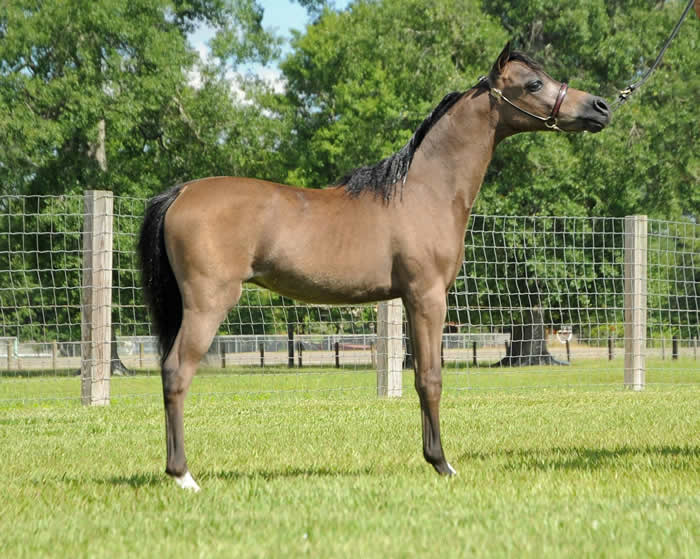 We were so excited about crossing Boots on our incredible stallion, Domain, who has too many awards to list.
A few of his wins are:
are 3x ASPC Congress Champion
2x AMHR National Champion
ASPC Congress Grand Sire
AMHA National Champion Sire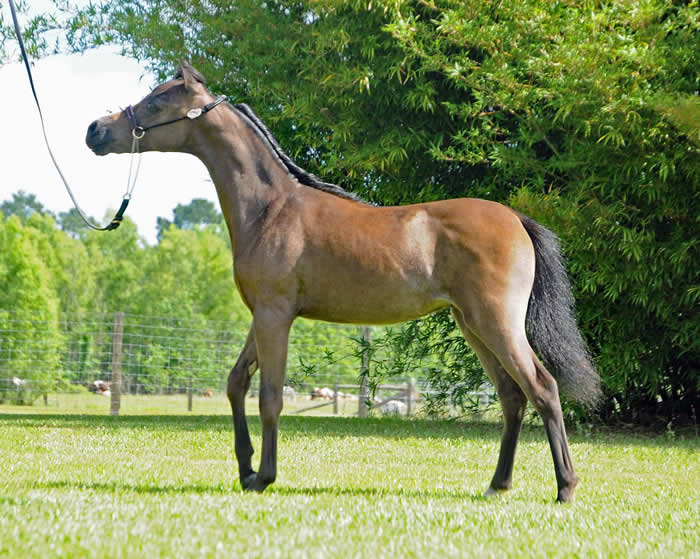 This colt is a September 2016 baby, as we didn't care when we got a baby out of the old girl.
We are just now getting him out to show.
He was Grand under both judges his first time out.
Scripture is extremely refined, has a long pencil thin neck & super tight barrel.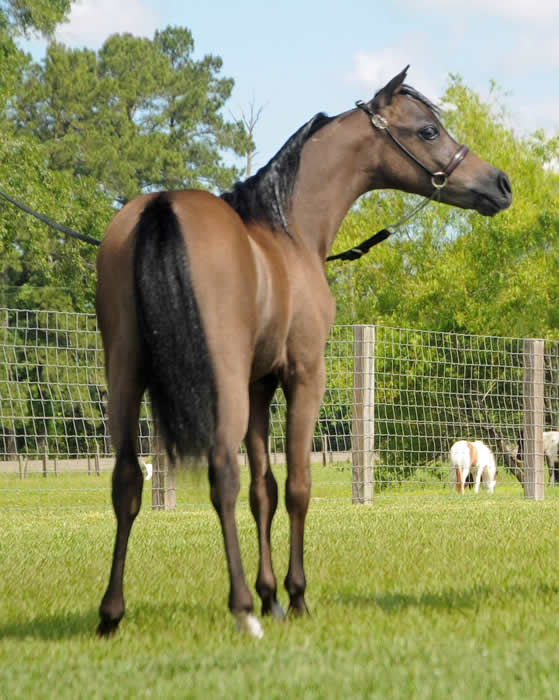 Scripture has a stunning head with all the expression you could ask for.
He measured 30" at the show on 5/13/2017.
There is video of him on my web site at www.starsminiatures.com.
This is subject to change as he shows more and continues to mature into the great stallion we know he will!
$3,500.00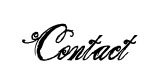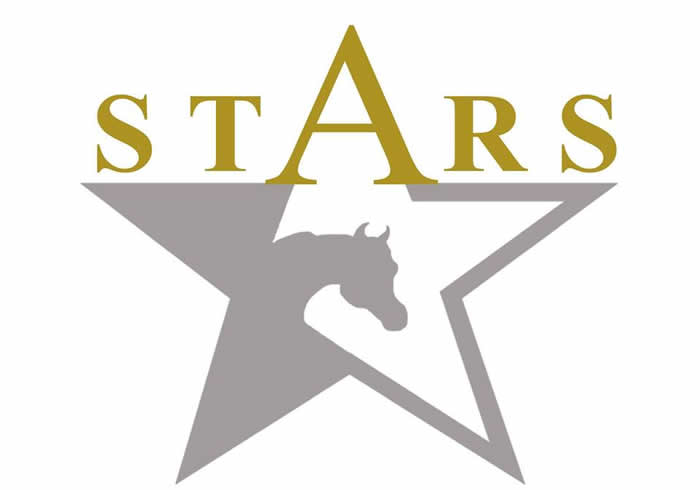 STARS MINIATURES & SHETLANDS
Mike & Allison Rosauer
13349 FM 92 South
PO BOX 299
SPURGER, TEXAS 77660
(409) 429-5991
starsminiatures@aol.com
Located in Spurger, Texas
(617) Ad updated 5/23/2017
Hopkins Intense Image
(Intense)
AMHA Registered AMHR Eligible 2016 Sorrel Stallion
BY AMHR NATIONAL GRAND CHAMPION STALLION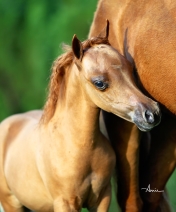 Alliance Unforgettable Image x Ravenwood Dominate The Ring
Foaled 5/20/2016
Winning is in his blood!
This pretty colt with big, kind eyes is bred to WIN.
His sire is not only a National GRAND CHAMPION in halter -
- he's also a multi titled DRIVING HORSE Champion.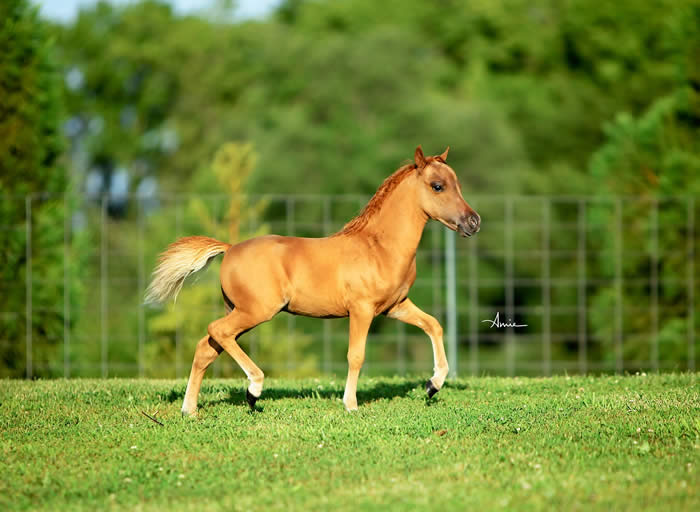 "Intense" has a super attitude and a desire to please. He's energetic and bright with a big, animated trot.
This colt should mature SMALL.
Let HIM be YOUR next show partner!
$3,500.00

Hopkins An Image 2 Adore
(Adore)
AMHA Registered/AMHR (Eligible) 2016 Black Pinto Show Stallion
BY AMHR NATIONAL GRAND CHAMPION STALLION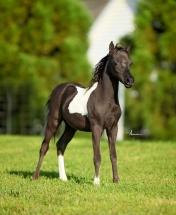 Alliance Unforgettable Image x GRF Lines Dewdrop
Foaled 4/02/2016
With World titles both sides of the pedigree, Adore has a lot to live up to, and he's the colt to do it!
He is correct, upright, pretty, showy and moves like a dream.
Estimated mature height is 32".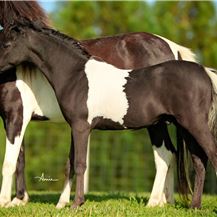 Show him and then use his multiple World Champion and Grand Champion bloodlines to produce gorgeous foals for you.
Discounted price with a 2017 Show Training contract at HHM!!!
His sire, "Little O" (pictured below, left) is a multi-titled stallion.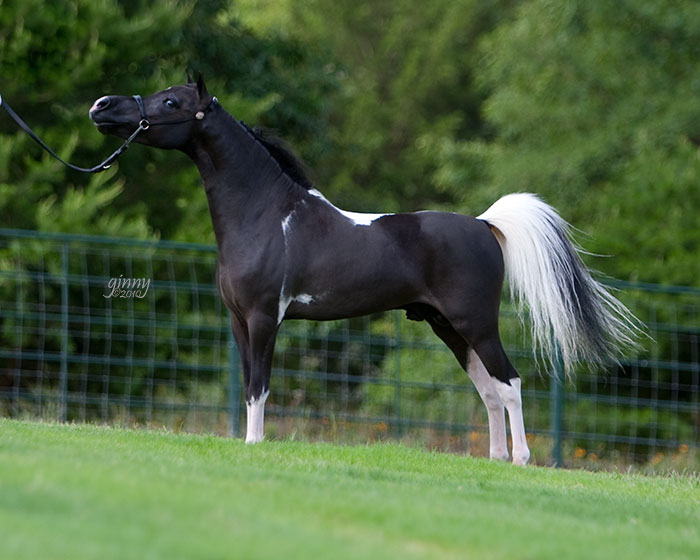 His accomplishments include:
AMHR National Grand Champion Senior Stallion - Under,
AMHR Reserve Grand Champion Stallion - Under
AMHA 2-time Reserve Grand Champion - Halter and Driving
5-time WORLD CHAMPION, 5-time RESERVE WORLD CHAMPION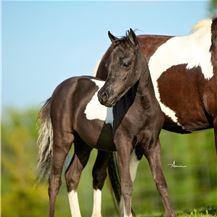 OUR 2017 FOAL CROP IS OUTSTANDING!
If you are looking for a World/National quality show colt,
THIS striking pinto is ready to set YOUR world on fire!
OFFERED AT $3,500.00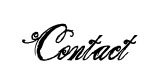 OFFERED BY OUR CORPORATE SPONSOR HOPKINS HEAVENSENT MINIATURES
HOPKINS HEAVENSENT MINIATURES
BRAD & DEBRA HOPKINS
(443) 693-5169
1089 Pond Neck Road
Earleville, MD 21919
debra@hopkinsheavensentminiatures.com
Located in Maryland
(517) Ad updated 10/5/2017
TWF Toms Armani Code Red
ASPC/AMHR/AMHA Triple Registered Sorrel Pinto SHOW Colt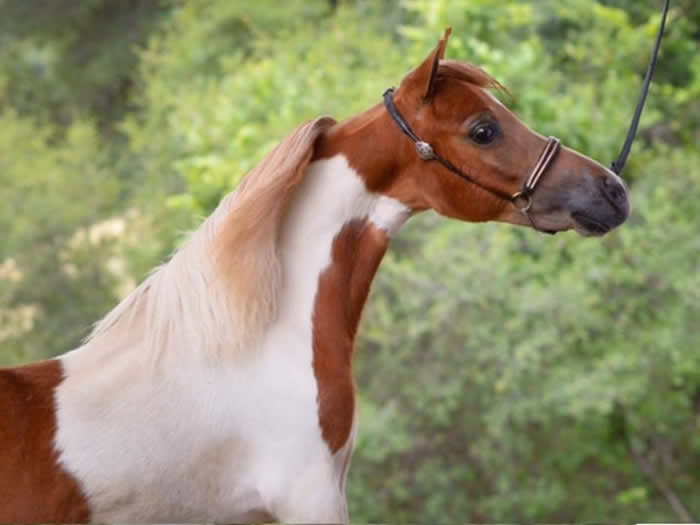 D&S Peeping Tom x Wisereria El Monterry Arenosa Julia
Foaled 5/17/2016
The person who buys this colt better add more shelves to their trophy cabinet!
This colt really is the total package!
His pedigree is unparalleled - boasting the best of Establo/Arenosa SHETLAND lines combined with World Grand Champion producer, Peeping Tom.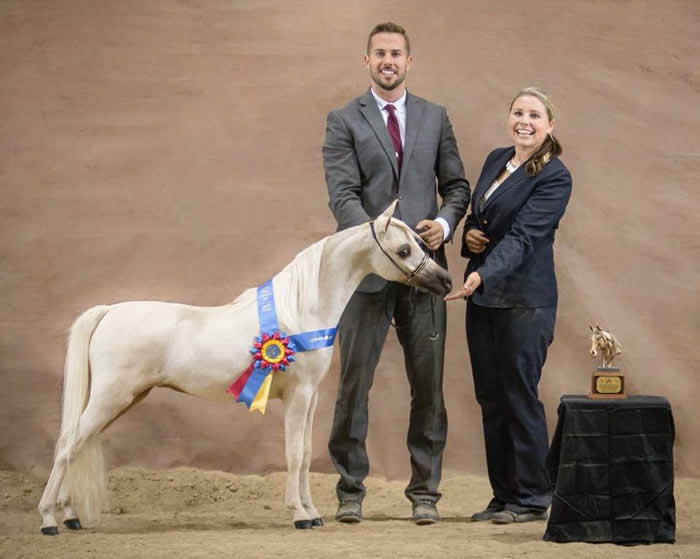 Tom is also a multiple AMHR National Champion in Halter and Pleasure Driving & he's also the AMHR Horse of the Year, Under.
He's a 33" QUADRUPLE Registered stallion who is as sweet as he is beautiful.
"Tom" offspring are winning WORLDWIDE - and producing elegant, Shetland type Miniatures that will mature under 34".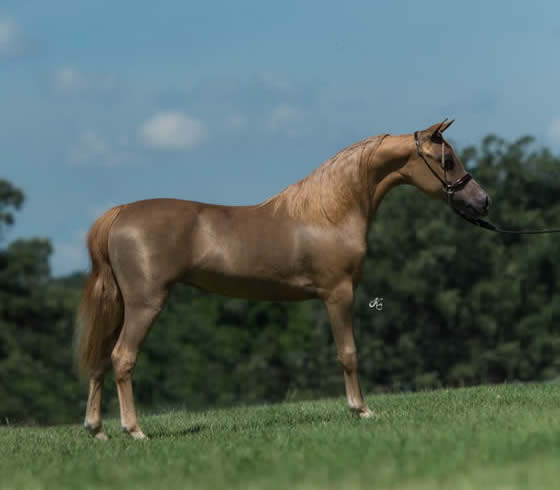 On this colt's maternal side, "Julia's" offspring are setting the show ring on fire.
Her 2014 daughter, TWFs Rosa Pepita, was shown to many wins in 2015 with Alliance Training Center (her photo at left)
Julia's 2015 colt was awarded GRAND CHAMPION Junior Stallion at the AMHA Western Regional Championship Show in 2016.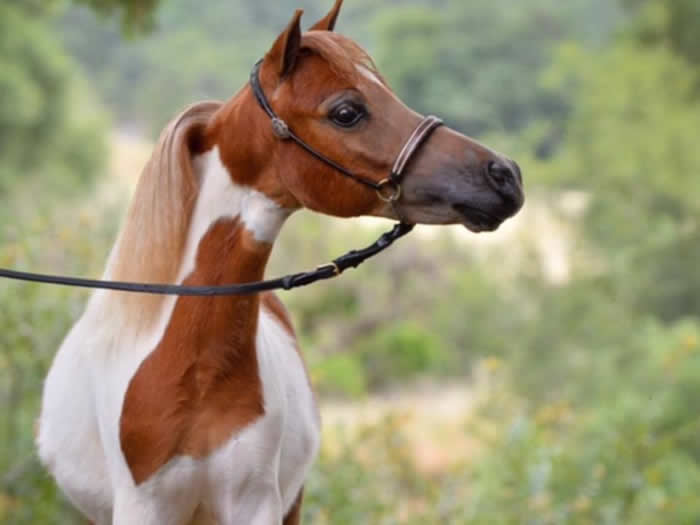 TWFS Bolero Del Fuego is pictured above, right.
This young stallion is a lot like his winning siblings -
- he's got TONS of show with expressive ears and a wonderful, willing attitude.
PRICED AT $4,000.00
Thornwood Farms
Patty Diehl
phone 937-974-8261
Thornwood24@gmail.com
Currently located in California
(717) Ad updated 6/2/2017

RFM Geneses Galileo
(Leo)
AMHA/AMHR 2016 Sorrel SHOW Colt
2016 AMHA WORLD CHAMPION WEANLING COLT 28" & UNDER!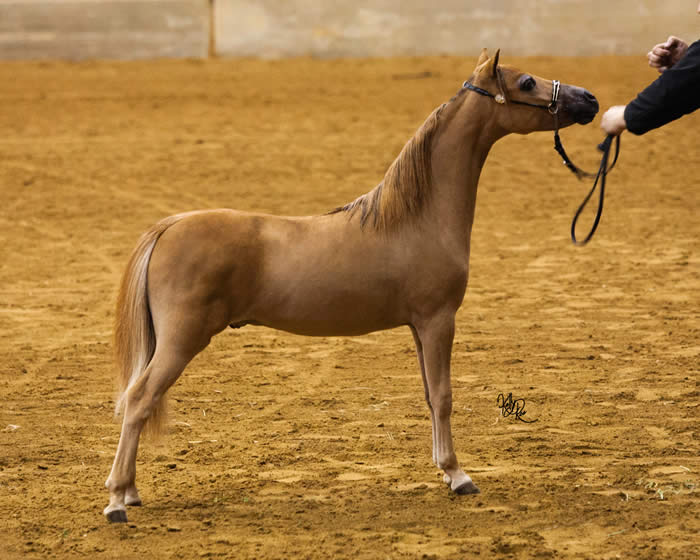 Reeces Geneses x LF Buck Deluxe Beverlyann
Foaled 08/07/2016
"LEO" is the 2016 World Champion Weanling Colt 28" and Under!
WOW what a handsome Colt.
Pretty Head, Super level Top Line and a long Hooky Neck!!
He has it all!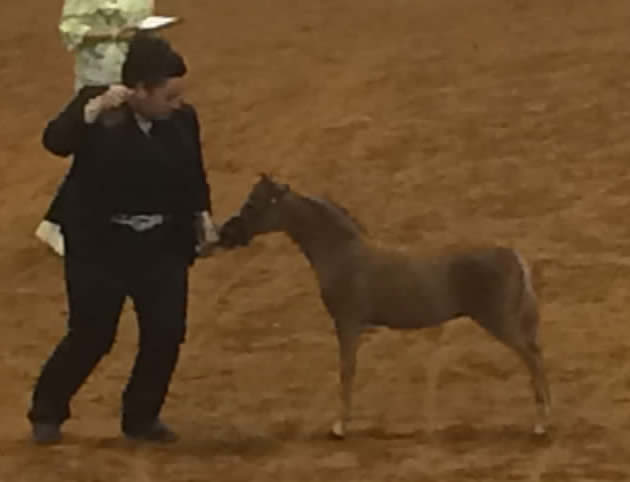 He has a spot on Danielle Hill's Show String in 2017!
If you want a Colt that has already proven himself and can continue his Show Career.
Leo can do it for you!
He will make a awesome Show Horse and later, with his superior pedigree, will be a great breeding Stallion.
$2,500.00
Toni Reece
Reece Family Miniatures
ReeceRFM@aol.com
Reecefamilyminiatures.com
302.420.5330
Located in Delaware
(1216) Ad updated 11/4/2017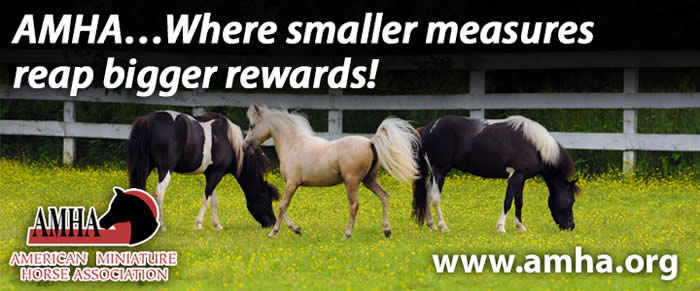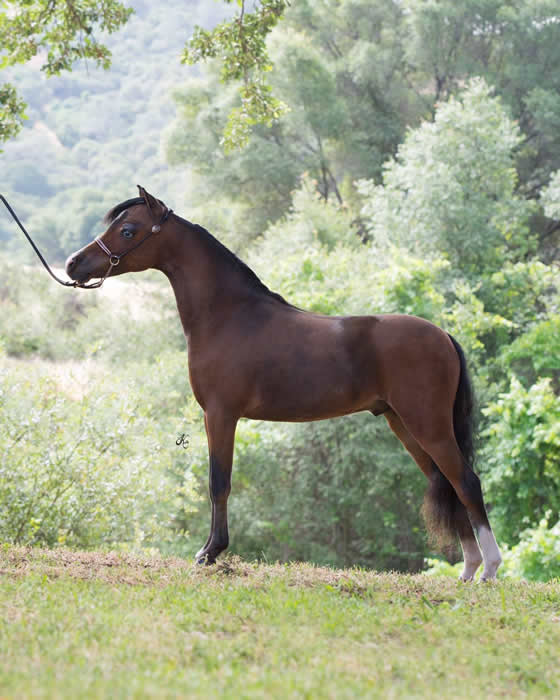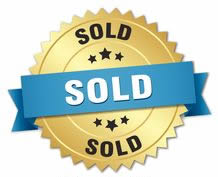 CMC Trotter Triumph
ASPC/AMHR Shetland Bay SHOW Stallion w/Blue Eye
BY NATIONAL GRAND CHAMPION PRODUCING "HERSHEY" SON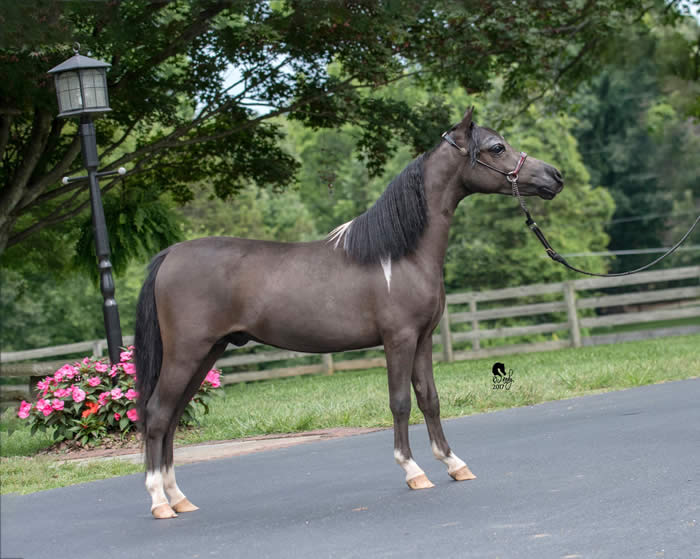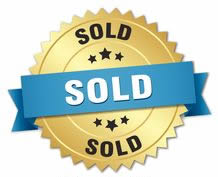 Ravenwood National Victory
AMHA/AMHR 2016 29" Black BayPinto Stallion
50% Shetland - Out of Multi World GRAND CHAMPION Producing Mare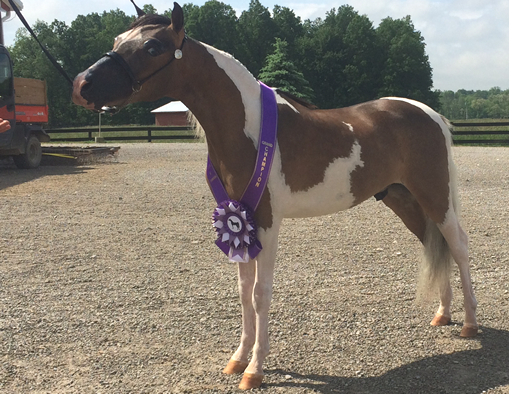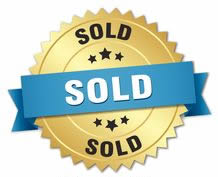 Ravenwood National Headlines
AMHA/AMHR 2016 Shetland Blend 35" Bay Pinto Stallion
++++++ GOING SUPREME IN 2017 ++++++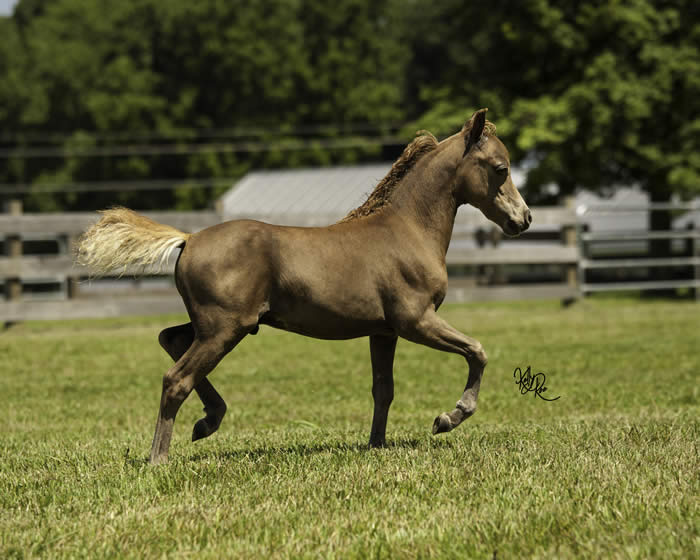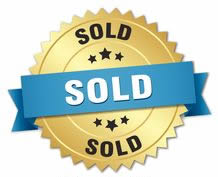 Bravodos Poco Vito Of Panorama
AMHA/AMHR Registered 2016 Chestnut Stallion
SHETLAND BLEND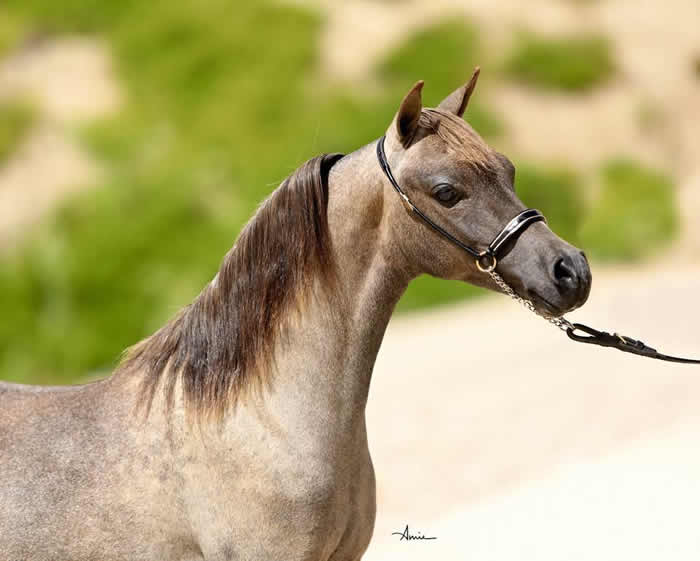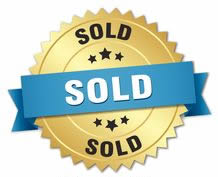 PHR Ima Country Sensation
ASPC/AMHR 2016 32" Grey Pinto Stallion
BY WORLD SUPREME CHAMPION "COUNTRY BOY"
Sold from this page:

Wistiques Maxximums Revolution (December 2017)

LR Talisman Captivating Creation (December 2017)

Chance Of Gold Action Jackskon (October 2017)

Ravenwood National Victory (October 2017)

Panorama Destiny Calls (August 2017)

PHR Ima Country Sensation (July 2017)

MJM Wickedly Handsome (June 2017)

Cedar Rails Caught In The Buff (May 2017)

First Knight Striders Cowboy Up (May 2017)

First Knight Man In The Mirror (April 2017)

Woodland Acres Kings Jericho (April 2017)

PHR Baileys Irish Cream (April 2017)

Stars Suerte Del Diablo (March 2017)

Minners Amadeus Melodies Of Mozart (March 2017)

EE Pistols Big Love (February 2017)

SMBF Storm Chaser (February 2017)

2016 "Potion" colt by Billy Idol (January 2017)

Lucky Four Nates Reason To Dream (January 2017)

Lazy N Incendios El Jefe (January 2017)

Ravenwood National Headlines (January 2017)

Hunterberry Hill Impressive Artwork (January 2017)

TOF Secrets National Treasure Jett (January 2017)

Silver W Idols Outlaw Hawk (December 2016)

Hopkins Inspired Image (December 2016)

Hill Creeks JJs All That Jazz (December 2016)

SunnySide WinBuff Wild Willie (November 2016)

Born In A Barns Felonious Maximus (October 2016)

2016 Colt by Country Boy out of More Than Velvet (October 2016)

Hunterberry Hill Aim To Impress (August 2016)

2016 Covergirl SHOW COLT by Nighthawk (August 2016)

Larsons Jandt Brody Buckeroo (August 2016)

DVM 2016 Shetland Blend Show Colt (July 2016)

Ten L Legacys Cadillac Chrome (November 2015)

Cocis Royal Flush (November 2015)

Aloha Acres I Adore Partner (October 2015)

Aloha BSpringhill A Silent Dream (October 2015)

2015 CoCi Show Colt (October 2015)

2015 Colt by Nighthawk out of Blue Halo (October 2015) Sold to California

2015 Colt by Triple Registered BHR Chocolate Sundae (October 2015)

Sunny Side Winbuff Silver Velvet (October 2015)

Sunny Side Jonibuck Heza Wild Card (October 2015)

Sunny Side Jonibuck Heza Cool One (October 2015)

Ravenwood Paint The Town (October 2015)

Hopkins A Moment 2 Envy (October 2015)

Stars Geronimo (October 2015)

Ten Ls Mr Perfect In The Buff (September 2015)

Los Arboles Mahogany Shine (September 2015)

Los Arboles Pocket Rocket (September 2015)

Ten Ls Big City Buff (September 2015)

MJM Im Handsome N I Know It (September 2015)

LM Aloha Whats The Rush (September 2015)

Stars Majestic Masterpiece (August 2015)

EaglesNest Sharifs Star Appeal (August 2015)

2015 Colt out of Aloha Acres Shes A Silent Kicker (July 2015)

Hyde Away Ranch Hot Growing Concern (July 2015)

Stars Majestic Maverick (May 2015)

Olympian LM Shadow Hawk (December 2014)

Unnamed Picture Perfect 2014 Colt (December 2014) Heading to Florida

Hopkins The Jokers Maximus (December 2014)

11 Acres Sign O The Times (November 2014)

Los Arboles Boleros Arrogancio (October 2014)

Classic Fable's 2014 Show Colt (October 2014)

Stars Legendary Knight (August 2014)

Sunrise Valley Domino Diablo (August 2014)

Stars Grey Flannel (August 2014)

Ravenwood Taking A Break (July 2014)

Birchcrest Exceptional Touch Of Gold (July 2014)

Partner x Look Over Yonder Weanling Colt (June 2014)

DRK Tuxedos Sensational Hot Spots (May 2014)

RFM Undisputed Cowboy Hawk

Stars Legendary Eagle (December 2013)

MJM Thunder From Down Under (December 2013) Congrats Kristen Florez

Stars Legendary Gangster (December 2013)

TOF Warriors Apache Masquerade (November 2013)

Brookhavens Dancin N The Dark (November 2013)

Ravenwood Fine & Dandy (November 2013)

LK Eagles Unos N Chanting Rover (October 2013)

Eagles Ring Billy Bigelow By Buzz (October 2013)

Lucky Four 2013 Weanling Show Colt (October 2013)

Azariahs Beyond Handsome (August 2013)

Hopkins the Jokers Blue Steel (August 2013)

Stars Galahad - Congrats to Lexi Chase - MA (July 2103)

RFM Reeces Buffalo Soldier

Stars Legendary Gangster - Congratulations to Vali Mini Ranch - KS

LR Hennesseys Real Idol

LM Idols Sabre Hawk

Shneighs Phantom Of The Opera

Echos Firelite Of A Supreme Phoenix

LM Idols Kashmir Hawk

Brookhavens Domineer

MiniEquine Amirs Phoenix

Ten Ls All Buffed Up

LR Hennessey Hawk Mason

Aloha Acres A Silent Partnership

Frost Hill Breakin The Bank

Brookhavens Knight Dreams

Hidden Timbers Bold Streak