2020 Miniature Horse Yearling Stallions For Sale

Offered by Logans Lane Training Center/Kirby Jones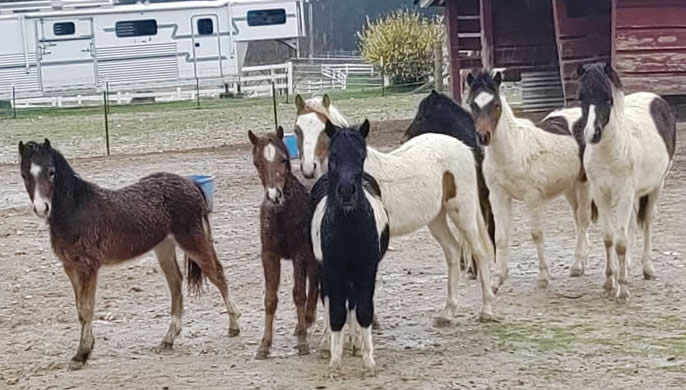 Check out our field of BOYS! Some are already sold - please inquire if you see one you love!
ALL PRICES ARE BEST-OFFER
QUANTITY DISCOUNTS AVAILABLE - PAYMENT OPTIONS AVAILABLE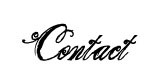 Karen Rudolph (agent)
(617) 320-3313 (text please!)
karen@minihorsesales.com
Located in Waxhaw, North Carolina
(093020NX) Ad updated 1/4/2021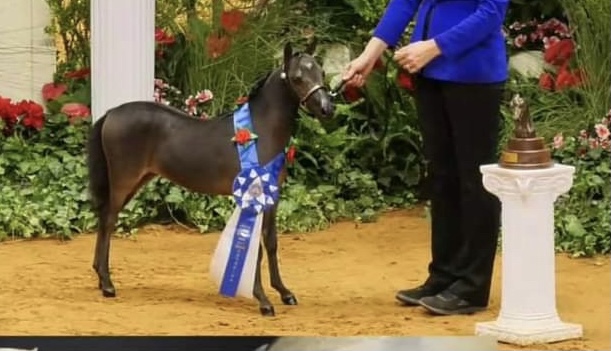 Winning Streaks Shot Of Legacy
(Whiskey)
AMHA/AMHR 2020 28" Bay World Champion SHOW Stallion
TINY LITTLE COLT WITH AN AMAZING PEDIGREE - ALREADY A WORLD CHAMPION
SIRED BY RES WORLD GRAND STALLION - OUT OF WORLD GRAND PRODUCING MARE
Modern Candymans Legacy x Conders Featured In Black & White
Foaled 5/10/2020
There is NO doubt this small and correct young stallion is destined for greatness.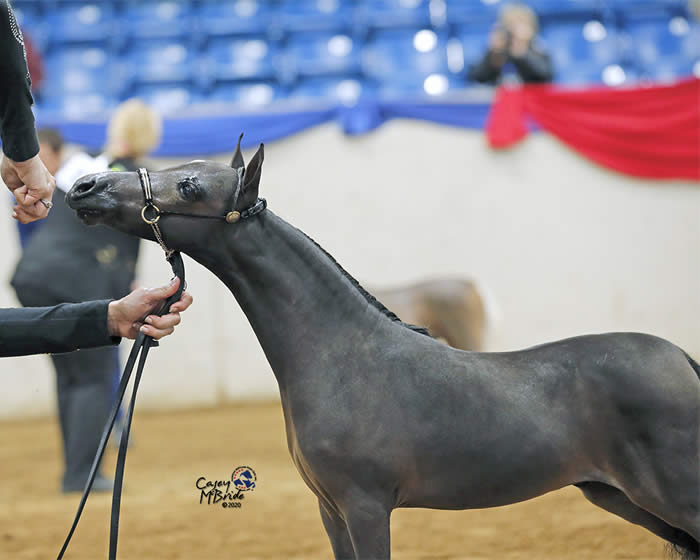 "Whiskey" has a pedigree LOADED with World Grand Champions, top and bottom.
His sire(pictured below at left) is the Triple Registered sensation, MODERN CANDYMANS LEGACY -
World Res Grand Champion and MULTI World GRAND/Res GRAND Champion producing sire.
"Legacy" is sired by the iconic Triple Registered stallion, MODERN GOLDS CANDYMAN.
THIS HANDSOME WORLD CHAMPION IS TRULY THE WHOLE PACKAGE!
Not only is his paternal side tops in the industry - Whiskey's dam (pictured below at right) is incredible as well.
"Feature" is a direct daughter of AMHA National Champion BREWERS FEATURE DEBONAIRE.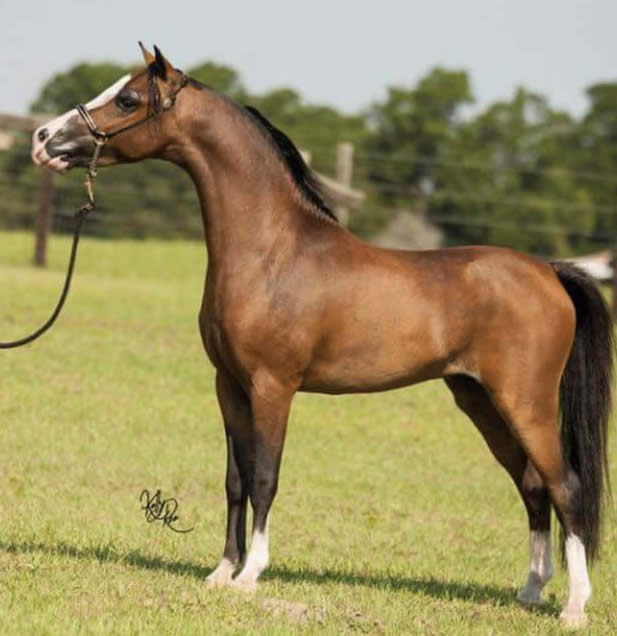 Feature is the dam to many titled show horses including:
CONDERS ALL DUN WITH RULES - 11x World/Res World Champion & World Res GRAND CHAMPION
CONDERS BORN THIS WAY - 5x World/Res World Champion & World GRAND CHAMPION
DESIGNER BREAKIN THE GOLDEN RULE - 2x World/Res World Champion
With a pedigree THIS sensational, WHISKEY is your choice for a show horse and future herd sire.
He's good mannered and super easy to show. Whiskey is projected to mature about 31".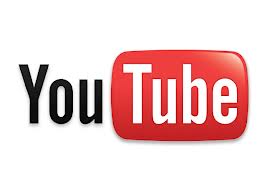 YOUR TICKET TO CENTER RING!
PLEASE CONTACT OWNER FOR PRICING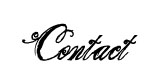 Dawn Henrich
Dhenrich79@gmail.com
(352) 672-5874
Located in Ocala, Florida
(062221X) Ad updated 1/01/2021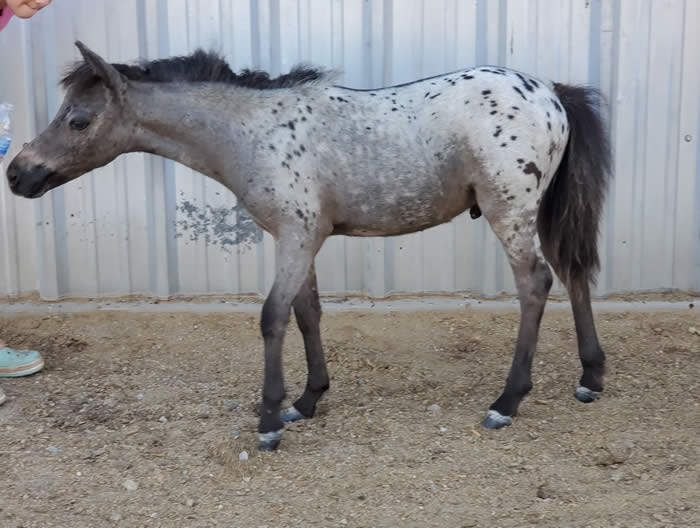 Big Iron
(Rio)
AMHR Registered 2020 Buckskin Appaloosa Stallion
++ COLOR FANS! THIS STALLION HAS IT ALL! ++
RDP Kid Buckaroo x Indian Creeks Irish Cream
Foaled 4/02/2020
This colorful little treasure is the entire package.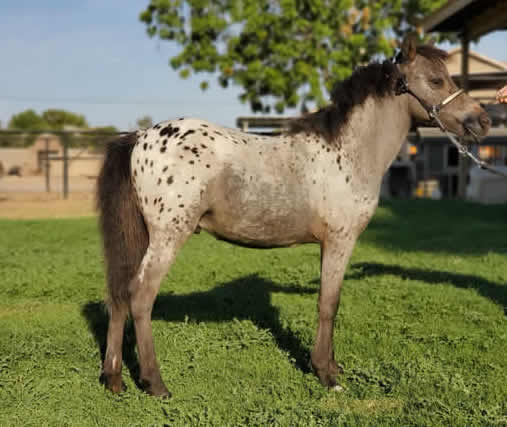 Rio is a laid back & go with the flow pocket pet.
He has an endearing personality and is eager to please.
Rio is a fast learner with the brains to excel in any discipline.
If you are a COLOR breeder, don't pass this guy up.
Rio is a BOLD buckskin appaloosa with color to spare.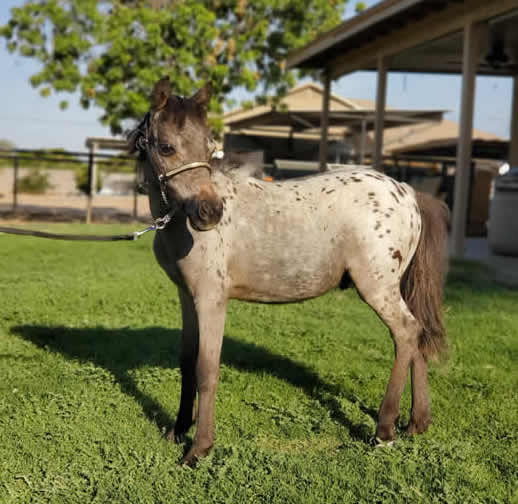 He's balanced and correct with a naturally long trim neck and a pretty face.
This well mannered young stallion is weaned and ready to go to his new home now.
Imagine how awesome he'd look, wrapped in a big red Christmas bow!
WELL PRICED AT $2,500.00
PRICE REDUCED 12/18/2020!
MOTIVATED SELLER!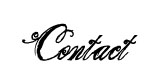 Jessica Valley
(480) 252-5740
jessica.valley@yahoo.com
Located in Cave Creek, Arizona
(061521X) Ad updated 1/152021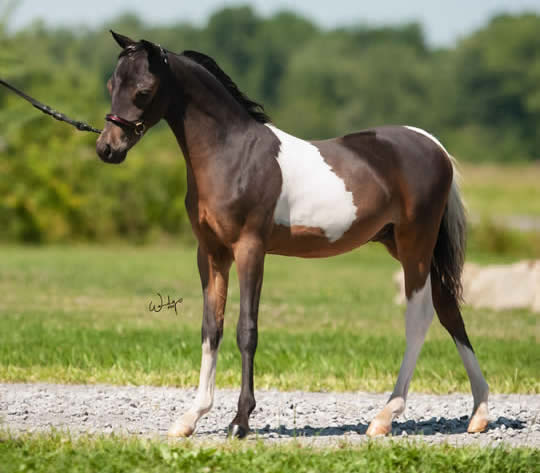 DVM Trouly Jazzin It Up
(Jazz Man)
ASPC/AMHR Registered 2020 Bay Pinto Stallion
ASPC & AMHR FUTURITY NOMINATED
RHA Unique Troubadour x SMHC's All That Jazz
Foaled 4/03/2020
SEE DVM FARM'S WEBSITE FOR CURRENT PRICING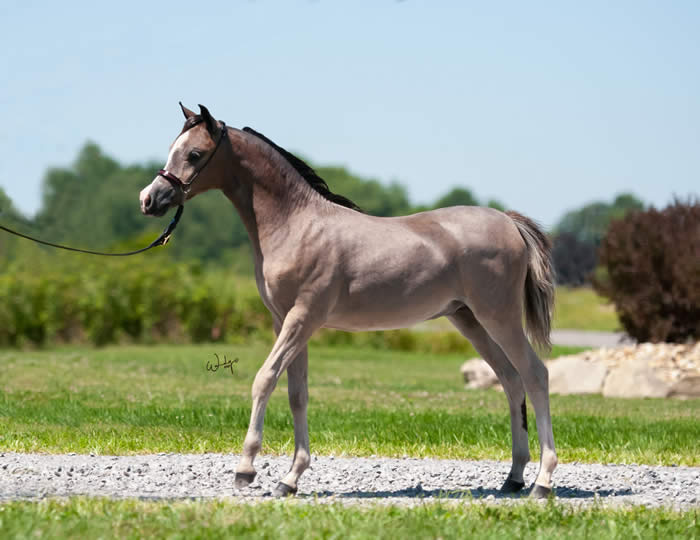 DVM Think I'm Trouly Obsessed
(Timmy)
ASPC/AMHR Registered 2020 Bay Roan Stallion
ASPC & AMHR FUTURITY NOMINATED
RHA Unique Trubadour x Buckeye WCF Classical Obsession
Foaled 5/15/2020
SEE DVM FARM'S WEBSITE FOR CURRENT PRICING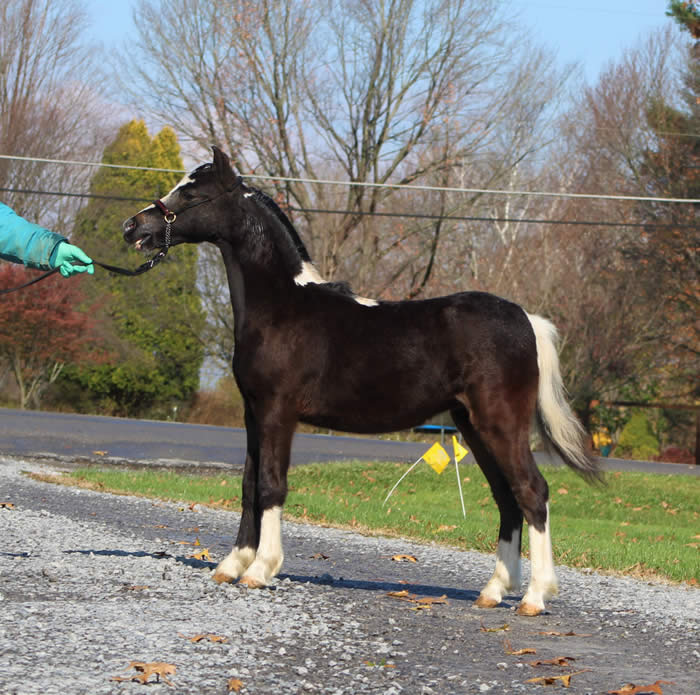 DVM Bo's Not Just Anyhoo
(Horton)
ASPC/AMHR Registered 2020 Bay Pinto Stallion
ASPC & AMHR FUTURITY NOMINATED
SMHC's Bo Dacious x Infinity's Legend Of A King's Dream
Foaled 4/27/2020
SEE DVM FARM'S WEBSITE FOR CURRENT PRICING

Welcome to Diva Valley Miniature Horse Farm !

We started raising Miniature Horses in 1980 as Jones' Mini-Whinnies but have now converted to Diva Valley Miniature Horse Farm as we have changed our breeding program to accommodate the ever increasing competition in the AMHA and AMHR. DVM Farms is owned by Nicole and Boomer Pearsall and is located in western Pennsylvania just off I-80 just a few yards over the OH/PA border about an hour north of Pittsburgh and an hour east of Akron, OH.  Nicole and Boomer also own Penn-Ohio Veterinary Services which is also located at their residence in West Middlesex which requires a lot of their attention; however, with the help of Nicole's amazing mother, Elaine Buchanan, the horses are well-taken care of and spoiled !  Our horses boast many of the top bloodlines that are winning in the show ring today such as Graham's Ragtime, First Knights Billy Idol, Champion Farms Nighthawk, and Buckeye WCF Leeland Royal Grand; but, at the same time are deeply rooted in bloodlines that have stood the test of time such as FWF Little Blue Boy, Boogerman, Rowdy, Sid's Rebel, FWF Little Wardance, and Gold Melody Boy. Our horses hold many AMHA and AMHR National titles and also Hall of Fame titles.  
Now after 35 + years of raising miniatures, we are very proud of what we are producing.  We have sold minis to many different countries and enjoyed meeting people from all over the World.  Please feel free to call or stop by our farm to see what we have to offer!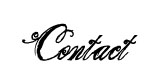 Nicole & Boomer Pearsall
5 Jimro Road West Middlesex, PA  16159
(412) 527-0358  (call or text)

dvmfarms@hotmail.com
Located in Pennsylvania
(042620NX) Ad updated 1/15/2021
Limestone Miniatures 2020 Yearling Stallions Offered FOR SALE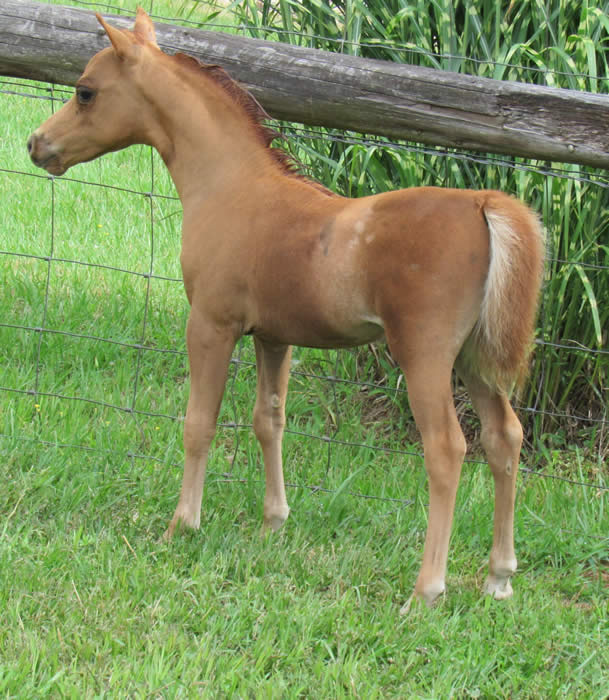 "Jelly" AMHA/AMHR Pending 2020 Sorrel (may be graying) Stallion
D&S TG Ima Country Boy x Hopkins Angelic Image
Foaled 4/17/2020
Will be small mature under 30-31".
$3,500.00
Special gelding price/ask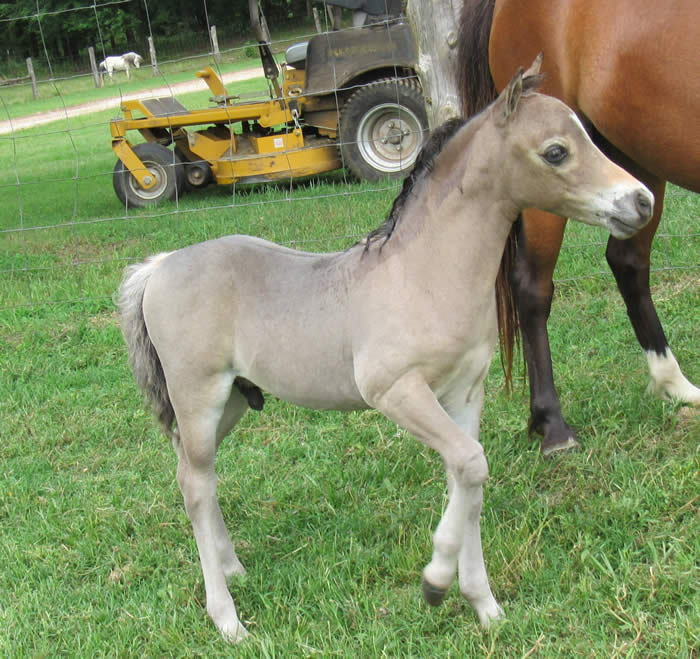 "Sofia" AMHA/AMHR (Pending) 2020 Buckskin Stallion
First Knights Billy Idol x Modern Candymans Sofia
Foaled 502/2020
Should mature around 32".
$5,000.00
Special gelding price/ask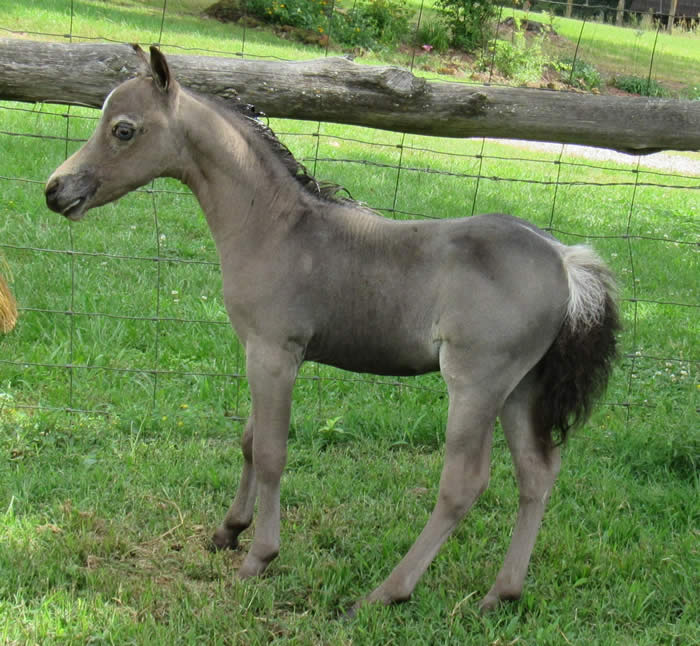 "Bugz" AMHA/AMHR Pending 2020 Buckskin Stallion
Covergirls Rocks Pearl Jam x LM Hawks Heir Of An Idol
Foaled 4/30/2020
Should mature around 31"-32"
$4,500.00.
Special gelding price/ask
VISIT OUR AUCTIONS PAGE TO SEE THE COMPLETE LIST OF LIMESTONE HORSES FOR SALE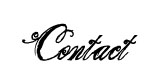 Janet King
LIMESTONE MINIATURES
(903) 629-3234
jfk657@yahoo.com
www.limestoneminiatures.com
Located in Winnsboro, Texas
(030121NX) Ad updated 1/4/2021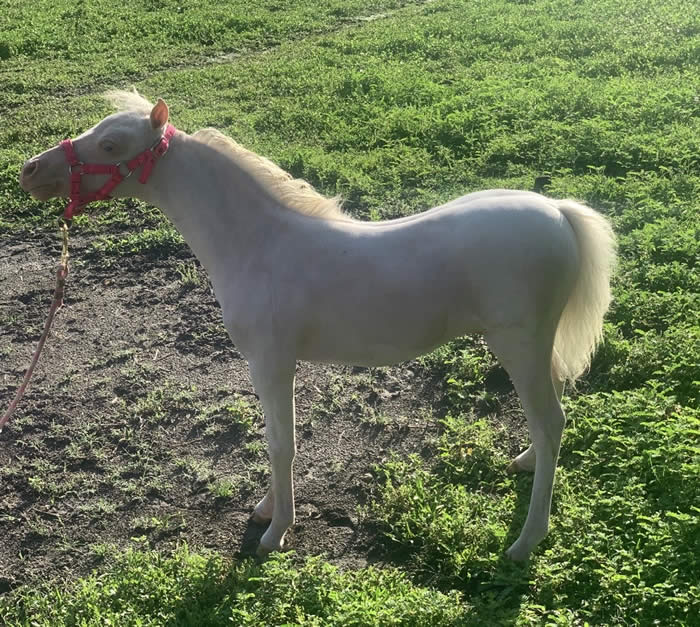 Covergirls Ize Louis Vitton
(Louis)
AMHA/AMHR 2020 Cremello Stallion
Covergirls Idolize This x LM Idols Syriah Hawk
Foaled 05/01/2020
WILL MATURE SMALL
$2,800.00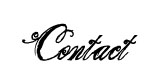 COVERGIRL MINIATURES
Charlene Eisenmenger
(904) 610-4656
southeastjc@aol.com
Located in Jacksonville, Florida
(092320NX) Ad updated 1/1/2021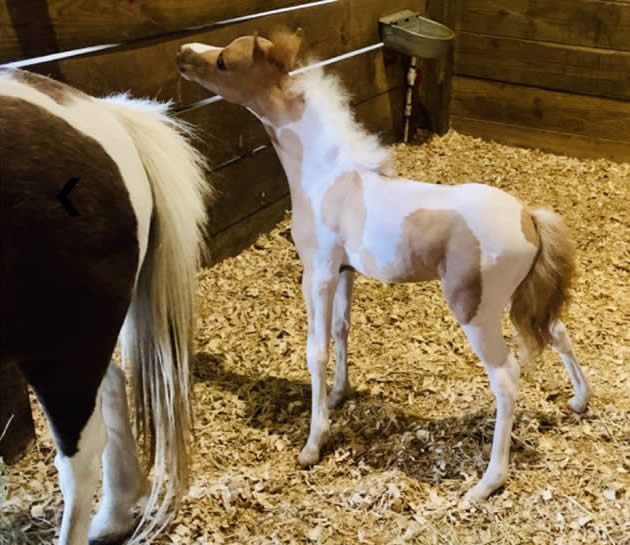 NMotion 2020 Aventus x Sugar & Spice Colt
AMHA/AMHR 2020 Eligible/Guaranteed Sorrel Pinto Stallion
SHETLAND BLEND EXTREME SHOW PROSPECT
Nirvanas Aventus NMotion x Alliance Woodys Sugar And Spice
Foaled 2020
This super refined little colt could be your next World Champion.
He is out of ALLIANCE WOODYS SUGAR AND SPICE -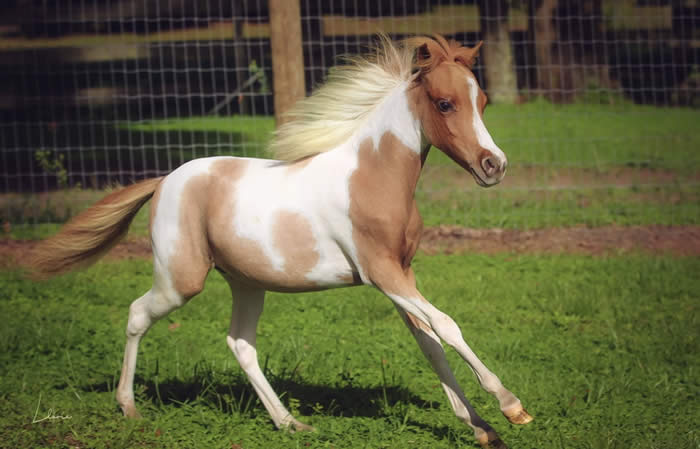 a rare Little Kings Leatherwood Buckeroo (Woody) daughter.
"WOODY" is a direct Boones Little Buckeroo son and best know for being the sire of 3x World SUPREME Champion, LIBERTYS MISS KENTUCKY.
"Sugar And Spice" herself is a 6x AMHA World/Reserve World Champion mare.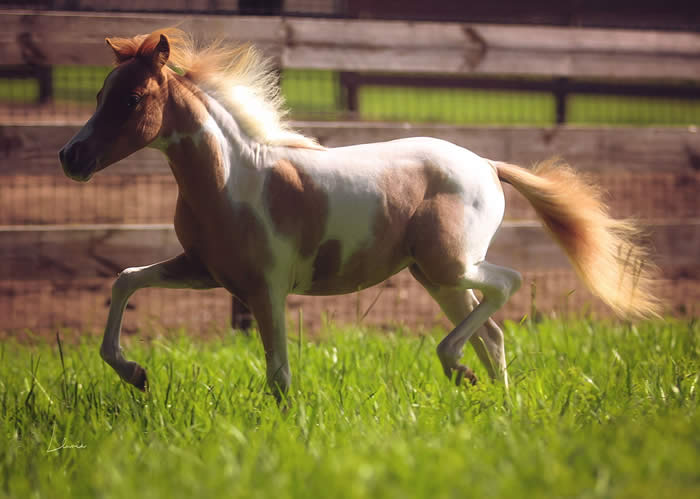 She is also a multi World Reserve Champion producing mare as well.
This colt's sire AVENTUS is an amazing blend of the best AMHA Miniature & AMHR Shetland bloodlines.
Aventus is sired by the epic FIRST KNIGHTS BREAKIN ALL THE RULES -
Multi World GRAND CHAMPION producing sire.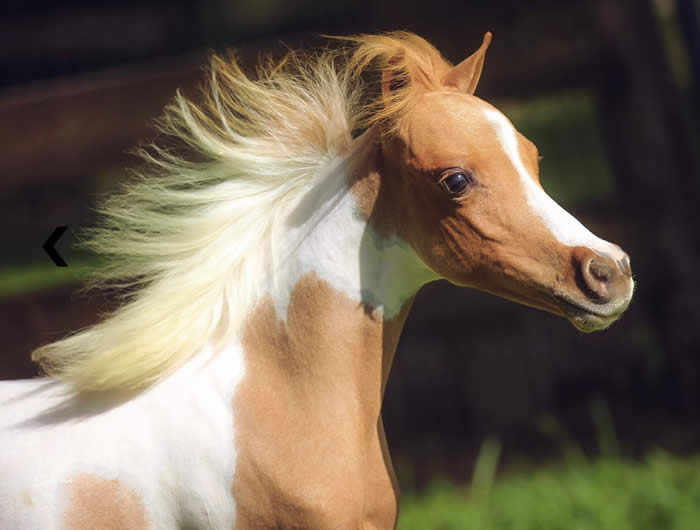 On his maternal side, Aventus carries the BEST of ESTABLO lines, creating the ideal Miniature/Shetland blending.
VISIT NMOTION EQUESTRIAN FOR MORE INFORMATION OR TO PURCHASE
$6,500.00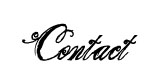 NMOTION EQUESTRIAN LLC
Chandler Marks
ChandlerMMarks@gmail.com
www.nmotionequestrian.com
(239) 980-0272
CONTACT THE MARKS AGENCY FOR ALL YOUR EQUINE INSURANCE NEEDS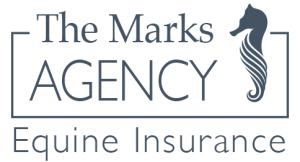 The Marks Agency, Inc
Founded and focused from the customer's point of view of Equine Insurance needs.
Providing you with direct communication to a licensed insurance producer with continued customer support from application to renewals.  We educate and provide proper tools for our clients to be prepared for the unexpected.
Providing Insurance while building relationships for #1 customer service!
The Marks Agency, Inc. founded by life long equine enthusiast Chandler M. Marks, is backed by the worlds leading providers for Equine Insurance needs – GREAT AMERICAN, with history dating back to 1872.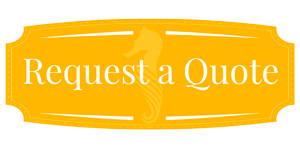 Located in Tampa, Florida
(110220NX) Ad updated 1/4/2021
Pandoras Maybe A Masterpiece
(Master)
AMHA/AMHR 2020 Black SHOW Stallion
BY AMHA MULTI WORLD GRAND CHAMPION STALLION
Rivenburghs Jess Call Me Maybe x Poco De Oro Touch Of Regalo
Foaled 3/31/2020
HERE'S THE WHOLE PACKAGE, FOLKS!
This black beauty carries the lineage of royalty.
Master's sire is RIVENBURGHS JESS CALL ME MAYBE (owned by Poco De Oro Miniatures)
"Maybe" is a direct son of the incredible MCCARTHYS JESS JAMES OF RIVENBURGH.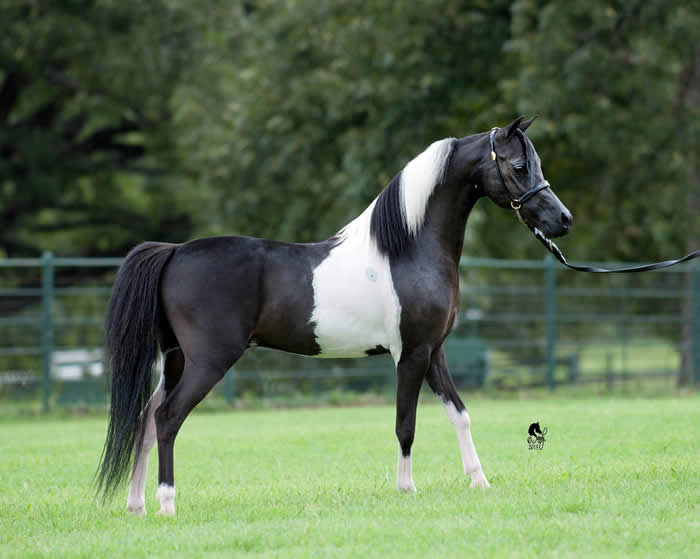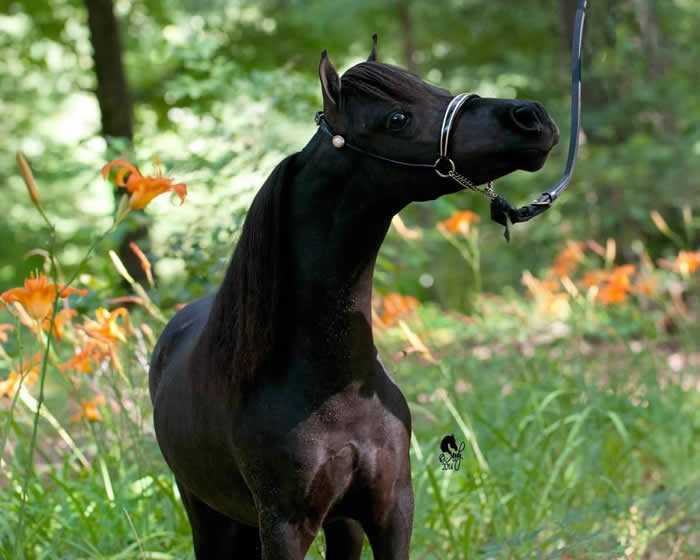 Sire: Multi World/National Champion "Maybe" Dam: Billy Idol Granddaughter
Maybe's (pictured above at left) show winnings are nothing short of spectacular, including: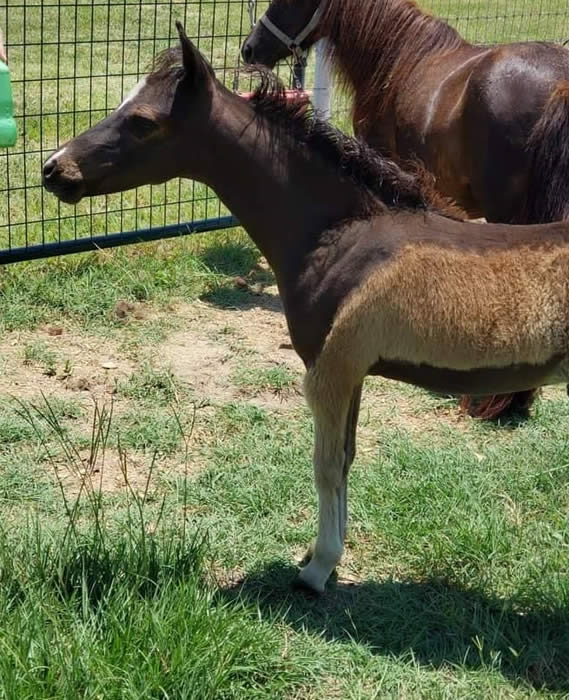 2X AMHR NATIONAL FUTURITY CHAMPION
3X AMHR NATIONAL CHAMPION
AMHR HALL OF FAME (HOF)
3X AMHA RES WORLD CHAMPION
AMHA RES GRAND CHAMPION AMATEUR STALLION
3X AMHA WORLD CHAMPION - OPEN
AMHA RES GRAND CHAMPION STALLION OPEN
2X AMHA WORLD GRAND CHAMPION
Master's dam (pictured above at right) is a lovely little daughter of LM IDOLS SECRET REGALO.
Regalo is a Reserve World Champion son of the iconic FIRST KNIGHTS BILLY IDOL.
Master is projected to mature small - just 32" tall.
He's well balanced with an incredible neck and top line.
Master has great movement and a handsome face.
He should make an outstanding show prospect as well as a valued asset to any top breeding program.
PRICED TO SELL AT $1,800.00
PRICE REDUCED 12/5/2020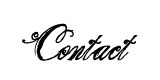 Lisa Berberich
PANDORAS MINIATURE HORSE FARM
www.pandorasminiaturefarm.co.uk
berberichlisa@aol.com
Located in Texas
(030121X) Ad updated 1/4/2021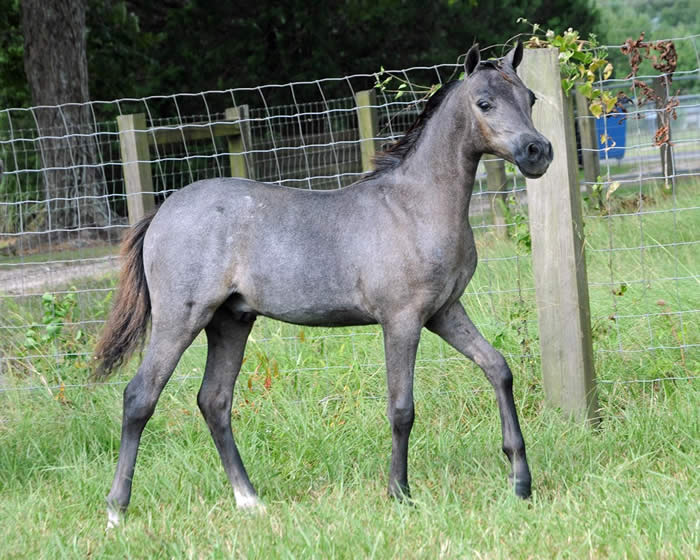 Stars Forged In Fire
(Fire)
ASPC/AMHR 2020 Gray SHOW Stallion
EARN MONEY BACK! FIRE IS AMHR & ASPC FUTURITY NOMINATED
IN THE SHOW BARN PREPARING FOR 2021!
Windflight Kings Domain   x   Showman's Miss Buttermilk H
Foaled 4/23/2020
Fire is an elegant grey AMHR/ASPC son of Domain.
D's record in the show ring, and as a sire speak for themselves.
Domain is a 3 X Congress Champion, 2 X National Champion, Hall Of Fame, Sweepstakes Champion Sire, Multi National and Congress Grand Sire -
- all with less than 25 foals on the ground.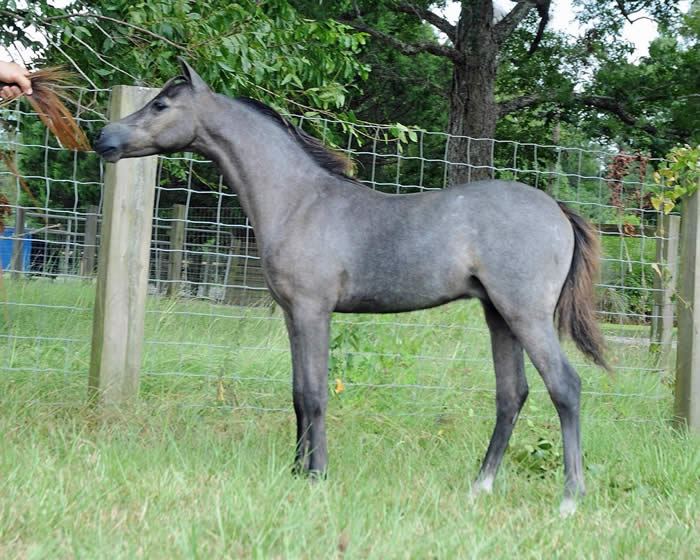 50% of Domain's foals have a National or Congress title.
Fire's dam is our beautiful Showman's Miss Buttermilk H.
You can see information and a photo of her on STARS MINIATURES Mare's page.
Fire is ultra refined with a tiny, tight barrel.
Fire has great expression with tippy ears, huge, oversized eyes.
He has that looong hooky Domain neck that sits upright from a strong shoulder.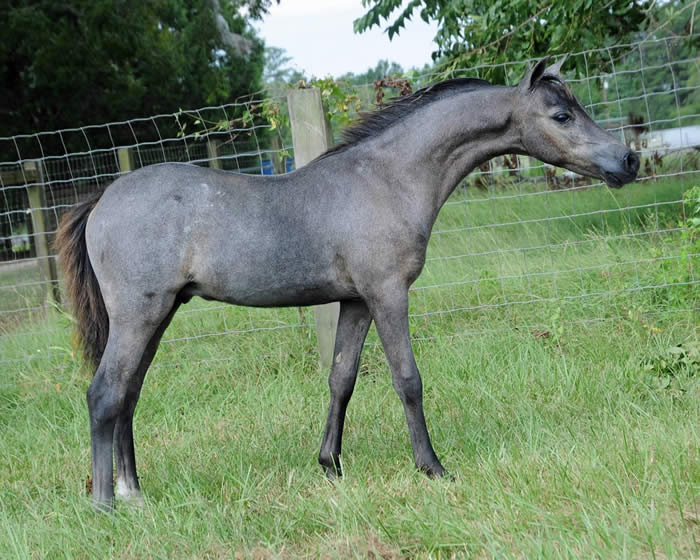 We thought he was special enough to get a great name that I have been saving.
AMHR/ASPC Futurity Nominated!
Considering making him a Grand caliber gelding.
Ask about show spots and special pricing with a training contract as a gelding!
$1,500.00 NEW LOW HOLIDAY PRICE!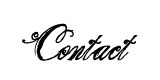 Please contact Mike Rosauer for details
STARS MINIATURES
13349 FM 92 South
PO Box 299
Spurger, Texas 77660
(601) 832-1370
starsminiatures@aol.com
Located in Spurger, Texas
(030121NX) Ad updated 1/15/2021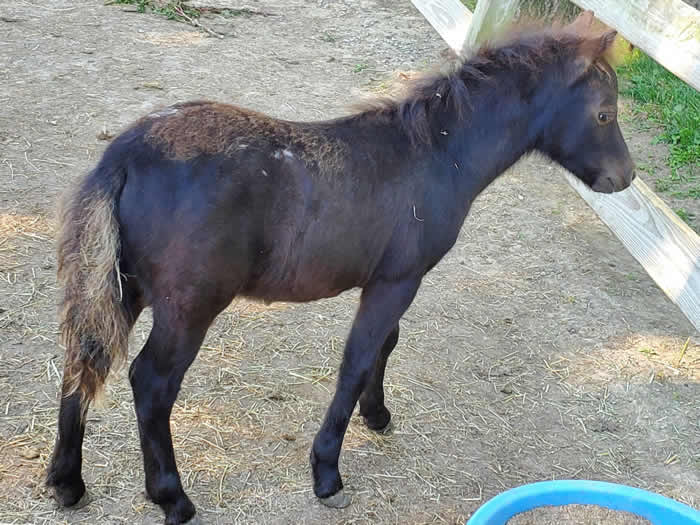 JA Miniatures Orion Fire
(Prince)
AMHA Registered 2020 Black Appaloosa Stallion
Fallen Ash Scouts Exodus x Evergreen Orion Commanders Tina
Foaled 6/02/2020
Prince is a unique blending of L&D Scout and DOUBLE Orion lines.
Prince's dam is a direct daughter of 2x AMHA Res National Champion, BREWERS ORION COMMANDER.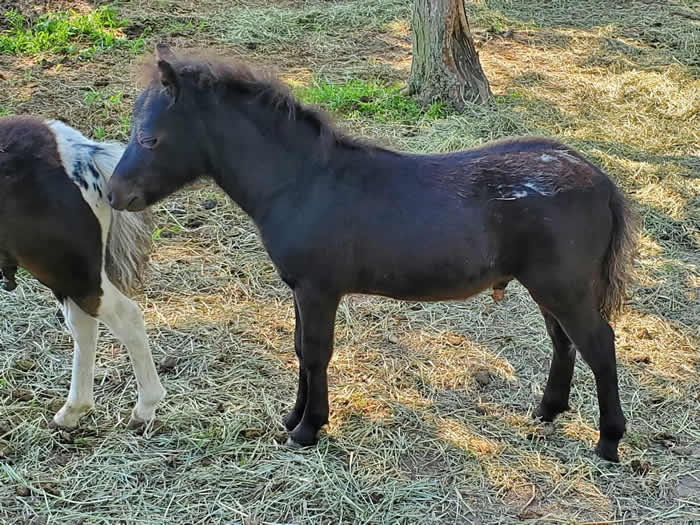 "Commander" is a son of the appaloosa sensation, ORION LIGHT VANT HUTTENEST.
Many appaloosa Mini Horse fans are not aware of the fact that L&D Scout is also a son of ORION LIGHT VANT HUTTENEST -
- making Prince TWICE as NICE when it comes to appaloosa genetics.
Prince is a correct and tiny little colt standing just 24" tall at 2.5 months old.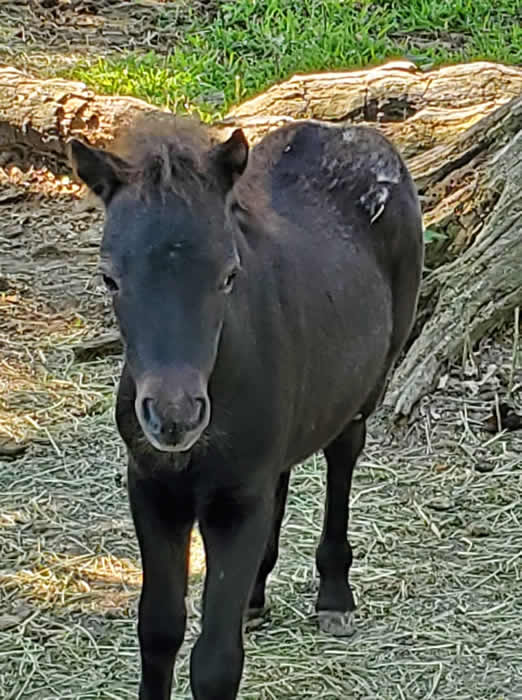 He is projected to mature right around 31" tall.
But don't let his small size fool you- Prince is all fire & attitude!
Show him then use him as a herd sire to produce small & correct "Orion" bred foals.
Prince exhibits many of the sought after APPALOOSA characteristics and should continue to "appy out" as he matures.
A SMALL DEPOSIT WILL HOLD THIS HANDSOME COLT UNTIL HE'S WEANED!
$1,500.00
WILL BE WEANED AND READY TO GO SOON!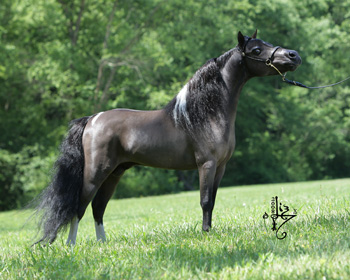 "Exodus" - sire to the above weanling colts for sale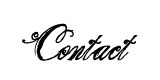 Jason Alt
JA Miniature Horses
jaminminiatures@yahoo.com
(419) 202-8646
www.jaminiatures.com
Located in Leipsic, Ohio
(030121X) Ad updated 1/4/2021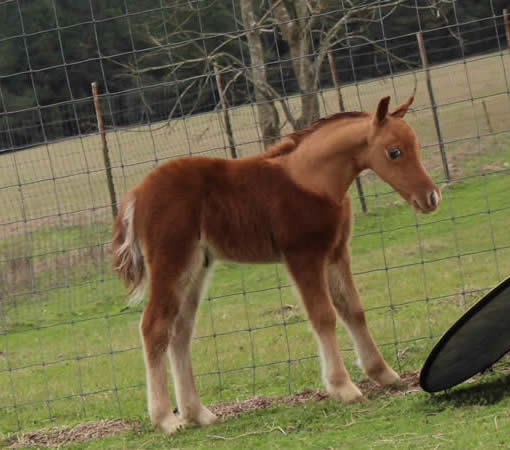 First Knight KR Valentino
(Val)
AMHA/AMHR 2020 Sorrel Show Stallion
SIRED BY AMHA RES WORLD GRAND CHAMPION STALLION
Imprint Kings Velvet Renegade x First Knights High Maintenance
Foaled 2/07/2020
OUR FIRST FOAL OF 2020 AND HE'S SUPER SPECIAL!
Val is every bit a "First Knight style" kind of stallion.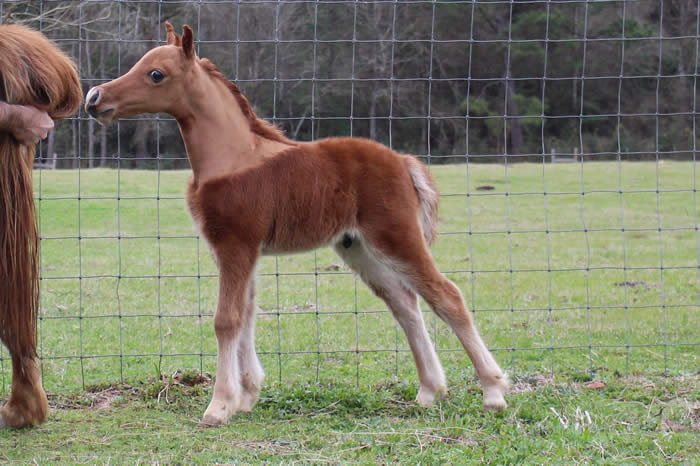 From his showy, upheaded look and pretty, pretty face to his big bright eyes and balanced body, Val should make an awesome show horse for his new owners.
Val is sired by World Res GRAND CHAMPION, Imprint Kings Velvet Renegade.
"KR" has already produced a Reserve World Champion from his first foal crop.
Val's dam is a FULL sibling to many iconic Miniature Horses including:
FIRST KNIGHTS REDI OR NOT
FIRST KNIGHTS BREAKIN ALL THE RULES
FIRST KNIGHTS DIVINE BARONESS
FIRST KNIGHTS LEGENDARY ICON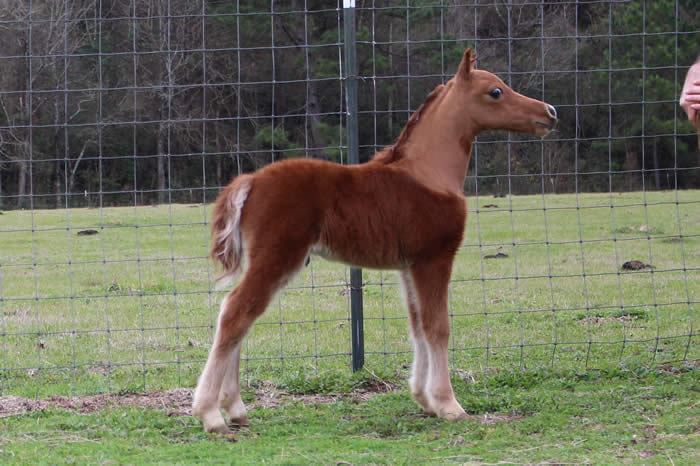 He is AMHA and AMHR registered.
Right now we are projecting him to mature at 34" or a bit over so he's for sale at a LOW price with no height guarantee.
THIS COLT IS LOADED WITH PRESENCE & ATTITUDE!
$1,000.00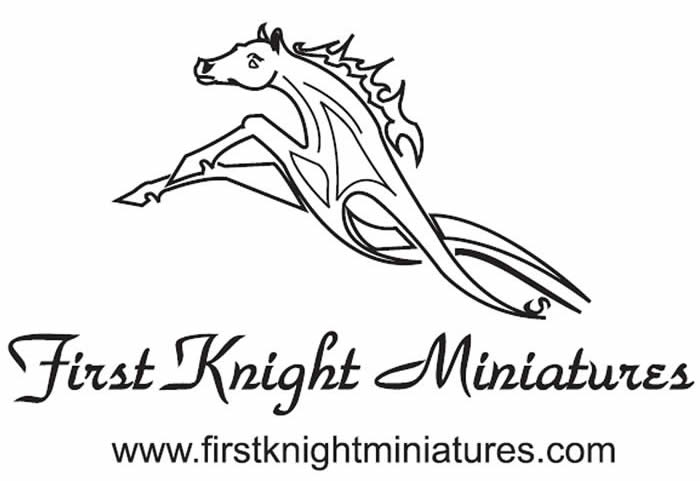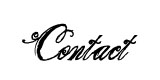 FIRST KNIGHT MINIATURES
Stephani Pappas
(409) 377-3447
stephanifirstknight@gmail. com
WELCOME TO FIRST KNIGHT MINIATURES
For over 30 years, First Knight Miniatures has been dedicated to producing the highest quality Miniature Horse.
Founded by KC Pappas, her pursuit of breeding World Caliber halter horses earned her the AMHA Lifetime Achievement Award in 2010. The consistency of the First Knight breeding program is proven year after year as they are awarded World & National Champion titles. Since KC's retirement from the show ring, her daughter Stephani has taken the lead – and continued the winning tradition with First Knight horses in both Halter & Performance events.
First Knight Miniatures is supportive to both youth and amateur programs, helping to develop their skills & nurture the love and admiration for our little equines.
FIRST KNIGHT TRAINING CENTER
Dominique Jones
(409) 200-1846
dominiquejones1574@gmail.com
Dominique Jones has been active in the miniature horse industry for over 10 years.
As a youth, Dominique dominated center ring with many World titles to his credit.
He has worked with some of the world's finest trainers, learning every technique and strategy, and incorporating those into his own personal training style. Dominque worked as assistant trainer at STARS Miniatures, under the guidance of Mike Rosauer. At STARS, he assisted in the training and showing of multiple World and National Champions in both halter and performance.
Dominique is now taking a limited number of training horses for the 2021 show season. For more information on training or the farm, please visit the FIRST KNIGHT MINIATURES website or Facebook page.
Located in Spurger, Texas
(090120X) Ad updated 1/4/2021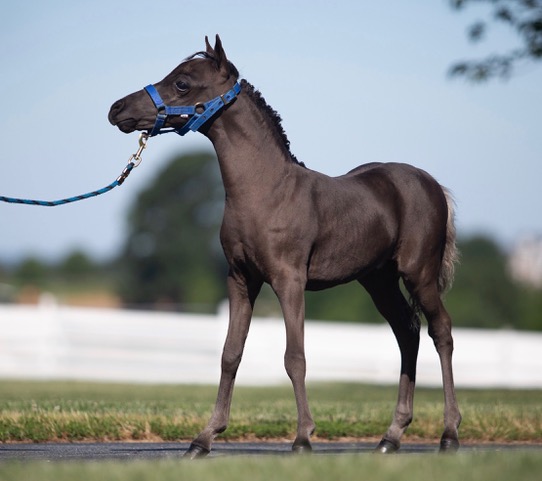 Hopkins Surreal Degas
(Degas)
AMHA/AMHR Eligible 2020 Smokey Black Stallion
THE BEST OF "IMPRESS" & "SALSA" BLOODLINES
Hunterberry Hill Surreal Impression x Oak Bay Salsa Sofrita
Foaled 4/09/2020
ONE OF MY FAVORITE FOALS OF THE YEAR!
This stunner should make an outstanding SHOW prospect.
Considering his PEDIGREE, it's easy to see where Degas gets his good looks and showy attitude!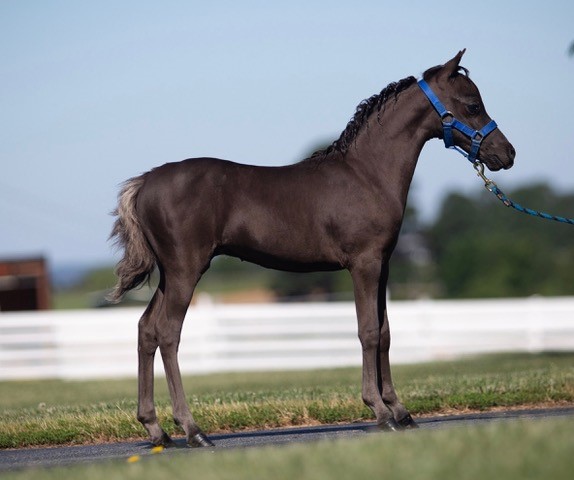 Degas is sired by an AMHR National Champion son of RIVENBURGHS JESS LET ME IMPRESS.
"Impress" is a son of MCCARTHYS JESSE JAMES OF RIVENBURGH - producer of multi World GRAND Champions.
Degas's dam is a direct daughter of OAK BAY SALSAMIO -
- one of AMHA's most pivotal sires, with offspring winning GRANDS at both Worlds and Nationals.
Even more outstanding - "Salsa" get are gracing the winner's circle in both Halter AND Driving!
Degas should mature about 34" tall.
He's a pretty mover with a great attitude - ready for a show home this fall!
$2,500.00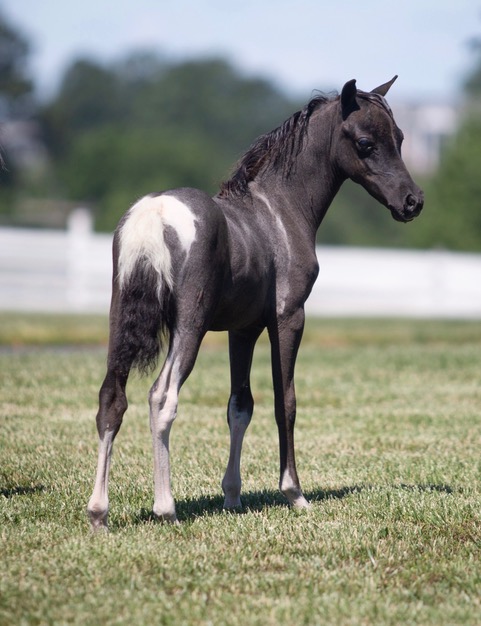 Hopkins PC Ceasar
(Ceasar)
ASPC/AMHR Eligible 2020 Blue Roan Pinto Stallion
SIRED BY WORLD GRAND CHAMPION DRIVING STALLION
Caldwells Poker Chip x Stars Petra
Foaled 3/12/2020
PROJECTED TO MATURE ABOUT 36" TALL
We LOVE the pedigree on this fancy guy!
His famous sire need no introduction - Caldwell/Ravenwoods Poker Chip is a multi AMHA World Champion and World GRAND CHAMPION Classic Pleasure Driving Horse.
Ceasar's dam is sired by the one & only "DOMAIN" - owned by STARS Miniatures.
"Wind Flight Kings Domain" is the sire to SO many National & Congress Champions and GRAND Champions.
His offspring are bold and showy and upright.
This cross proved to be outstanding and we are excited to follow Ceasar's journey.
$2,500.00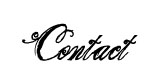 DEBRA HOPKINS
HOPKINS HEAVENSENT MINIATURES
(443) 693-5169
debra@hopkinsheavensentminiatures.com
1089 Pond Neck Road
Earleville, MD 21919
Located in Maryland
(122120X) Ad updated 1/4/2021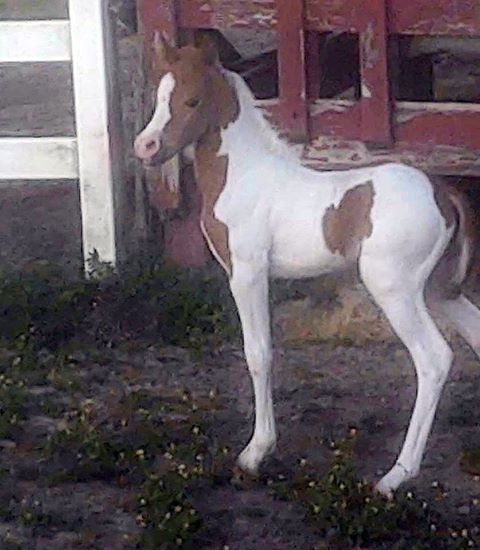 2020 Chestnut Pinto Colt by Maserati
ASPC/AMHR Eligible 2020 Chestnut Pinto Stallion
Rayvik Maserati x JHK Rocket Jewel
Foaled 5/29/2020
THE ULTIMATE HERD SIRE PROSPECT!
This colt is the bomb - totally upright with the most amazing show presence.
He is ASPC/AMHR Eligible and sells to a serious show home only!
OFFERED AT PRIVATE TREATY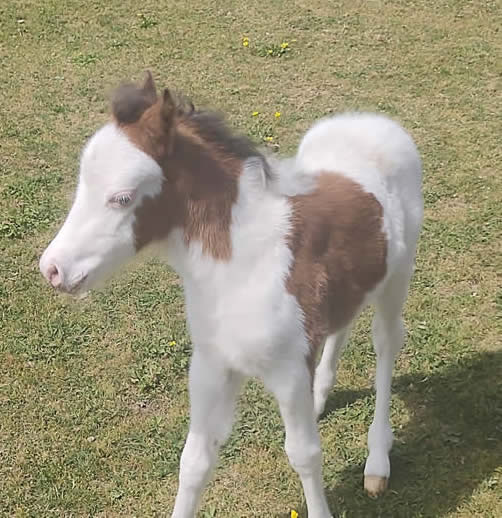 2020 Pinto Colt by JHK Rock E Mr Candyman
ASPC/AMHR Eligible 2020 Bay Pinto Stallion
JHK Rock E Mr Candyman x Amore Mia Mercedes
Foaled 3/28/2020
IMAGINE WHAT A STANDOUT THIS GUY WILL BE IN THE SHOW RING!
His brilliant pinto markings in harness when he's old enough to drive!
This stallion has FANCY movement with the attitude and boldness to become a top performance horse.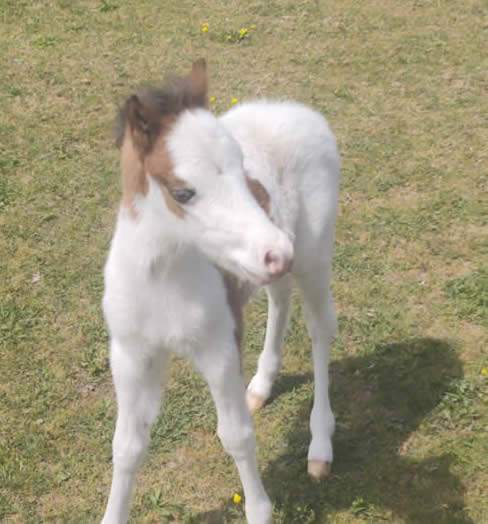 His pedigree is worthy of keeping his as an intact stallion but he's also make a phenomenal GELDING.
He is on track to mature between 35" and 36" tall.
LET'S TALK! HE COULD BE YOUR NEXT CHAMPION.
$1,500.00
OR BEST OFFER TO A SHOW HOME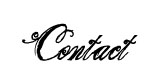 LOGANS LANE TRAINING CENTER
KIRBY JONES
Karen Rudolph (Agent)
karen@minihorsesales.com
(617) 320-3313 (text only please!)
Located in Waxhaw, North Carolina
(102020NX) Ad updated 1/04/2021



Sold from this page:

LE Salsas Hpnotiq (December 2020)

Hopkins Surreal Gendry (September 2020)

Stars Prophesy (August 2020)

Stars Big Bang DRF (August 2020)

Ranchland Acres Knight To Remember (August 2020)

Hopkins PC Paxton (July 2020)

Hopkins Ishmael Image (June 2020)

2019 NMotion Jesse James/Silver Fox Stallion (May 2020)

MJM Genu Inely Jacked Up (April 2020)

Stars Holy Shamoley (April 2020)

Stars Sempri Avante (February 2020)

Finchwoods Gamble On Love (February 2020)

LM 2019 Billy Idol/Angel Stallion (February 2020)

Carefree Raring To Go (February 2020)

Carefrees Rare Form (February 2020)

Cardinal Rule/Victress 2019 Colt (January 2020)

Eagles Nest Strykers Golden Monarch (January 2020)

Hopkins Surreal Khal Drogo (January 2020)

Carefrees Raring To Show (January 2020)

3RC The Ringleader (November 2019)

Hopkins Cardinal Sin (November 2019)

Hopkins PC Pascal (November 2019)

Cocos Strummin In The Wind (October 2019)

Hopkins PC Persius (October 2019)

Sunny Side Jonibuck O So Fancy (July 2019)

Hopkins Indelible Image (July 2019)

DnJ Assured To Sparkle (May 2019)

Texas Angels Chicos Tia Rojo (May 2019)

Texas Angels Chicos Chapito (May 2019)

Lil Achers Ambrose (March 2019)

Lazy N Incendios Pequino Picoso (November 2018)

Sunnyside Rock E The King (September 2018)

First Knight Kings Iron Man (July 2018)

Kakos A Wicked Dose Of Smoke (May 2018)

Hopkins PC Pequeno (April 2018)

DVM Pasos Smooth Criminalz (February 2018)

DVM Pasos Blitz N Bling (February 2018)

Born In A Barn Honey Badger (February 2018)

Windswept Tranquils Red Alert (January 2018) Sold to BC, Canada

Chance Of Golds Woodford (December 2017)

Wistiques Maxximums Revolution (December 2017)

LR Talisman Captivating Creation (December 2017)

CMC Trotters Triumph (November 2017)

Chance Of Gold Action Jackson (October 2017)

Bravados Poco Vito Of Panorama (October 2017)

Ravenwood National Victory (October 2017)

Panorama Destiny Calls (August 2017)

PHR Ima Country Sensation (July 2017)

MJM Wickedly Handsome (June 2017)

Cedar Rails Caught In The Buff (May 2017)

First Knight Striders Cowboy Up (May 2017)

First Knight Man In The Mirror (April 2017)

Woodland Acres Kings Jericho (April 2017)

PHR Baileys Irish Cream (April 2017)

Stars Suerte Del Diablo (March 2017)

Minners Amadeus Melodies Of Mozart (March 2017)

EE Pistols Big Love (February 2017)

SMBF Storm Chaser (February 2017)

2016 "Potion" colt by Billy Idol (January 2017)

Lucky Four Nates Reason To Dream (January 2017)

Lazy N Incendios El Jefe (January 2017)

Ravenwood National Headlines (January 2017)

Hunterberry Hill Impressive Artwork (January 2017)

TOF Secrets National Treasure Jett (January 2017)

Silver W Idols Outlaw Hawk (December 2016)

Hopkins Inspired Image (December 2016)

Hill Creeks JJs All That Jazz (December 2016)

SunnySide WinBuff Wild Willie (November 2016)

Born In A Barns Felonious Maximus (October 2016)

2016 Colt by Country Boy out of More Than Velvet (October 2016)

Hunterberry Hill Aim To Impress (August 2016)

2016 Covergirl SHOW COLT by Nighthawk (August 2016)

Larsons Jandt Brody Buckeroo (August 2016)

DVM 2016 Shetland Blend Show Colt (July 2016)

Ten L Legacys Cadillac Chrome (November 2015)

Cocis Royal Flush (November 2015)

Aloha Acres I Adore Partner (October 2015)

Aloha BSpringhill A Silent Dream (October 2015)

2015 CoCi Show Colt (October 2015)

2015 Colt by Nighthawk out of Blue Halo (October 2015) Sold to California

2015 Colt by Triple Registered BHR Chocolate Sundae (October 2015)

Sunny Side Winbuff Silver Velvet (October 2015)

Sunny Side Jonibuck Heza Wild Card (October 2015)

Sunny Side Jonibuck Heza Cool One (October 2015)

Ravenwood Paint The Town (October 2015)

Hopkins A Moment 2 Envy (October 2015)

Stars Geronimo (October 2015)

Ten Ls Mr Perfect In The Buff (September 2015)

Los Arboles Mahogany Shine (September 2015)

Los Arboles Pocket Rocket (September 2015)

Ten Ls Big City Buff (September 2015)

MJM Im Handsome N I Know It (September 2015)

LM Aloha Whats The Rush (September 2015)

Stars Majestic Masterpiece (August 2015)

EaglesNest Sharifs Star Appeal (August 2015)

2015 Colt out of Aloha Acres Shes A Silent Kicker (July 2015)

Hyde Away Ranch Hot Growing Concern (July 2015)

Stars Majestic Maverick (May 2015)

Olympian LM Shadow Hawk (December 2014)

Unnamed Picture Perfect 2014 Colt (December 2014) Heading to Florida

Hopkins The Jokers Maximus (December 2014)

11 Acres Sign O The Times (November 2014)

Los Arboles Boleros Arrogancio (October 2014)

Classic Fable's 2014 Show Colt (October 2014)

Stars Legendary Knight (August 2014)

Sunrise Valley Domino Diablo (August 2014)

Stars Grey Flannel (August 2014)

Ravenwood Taking A Break (July 2014)

Birchcrest Exceptional Touch Of Gold (July 2014)

Partner x Look Over Yonder Weanling Colt (June 2014)

DRK Tuxedos Sensational Hot Spots (May 2014)

RFM Undisputed Cowboy Hawk

Stars Legendary Eagle (December 2013)

MJM Thunder From Down Under (December 2013) Congrats Kristen Florez

Stars Legendary Gangster (December 2013)

TOF Warriors Apache Masquerade (November 2013)

Brookhavens Dancin N The Dark (November 2013)

Ravenwood Fine & Dandy (November 2013)

LK Eagles Unos N Chanting Rover (October 2013)

Eagles Ring Billy Bigelow By Buzz (October 2013)

Lucky Four 2013 Weanling Show Colt (October 2013)

Azariahs Beyond Handsome (August 2013)

Hopkins the Jokers Blue Steel (August 2013)

Stars Galahad - Congrats to Lexi Chase - MA (July 2103)

RFM Reeces Buffalo Soldier

Stars Legendary Gangster - Congratulations to Vali Mini Ranch - KS

LR Hennesseys Real Idol

LM Idols Sabre Hawk

Shneighs Phantom Of The Opera

Echos Firelite Of A Supreme Phoenix

LM Idols Kashmir Hawk

Brookhavens Domineer

MiniEquine Amirs Phoenix

Ten Ls All Buffed Up

LR Hennessey Hawk Mason

Aloha Acres A Silent Partnership

Frost Hill Breakin The Bank

Brookhavens Knight Dreams

Hidden Timbers Bold Streak