2017 Miniature Yearling Stallions

LE Salsas Tecate
(Copper)
AMHA/AMHR 30" 2017 Chestnut SHOW Stallion
BY MULTIPLE WORLD GRAND CHAMPION PRODUCER "SALSAMIO"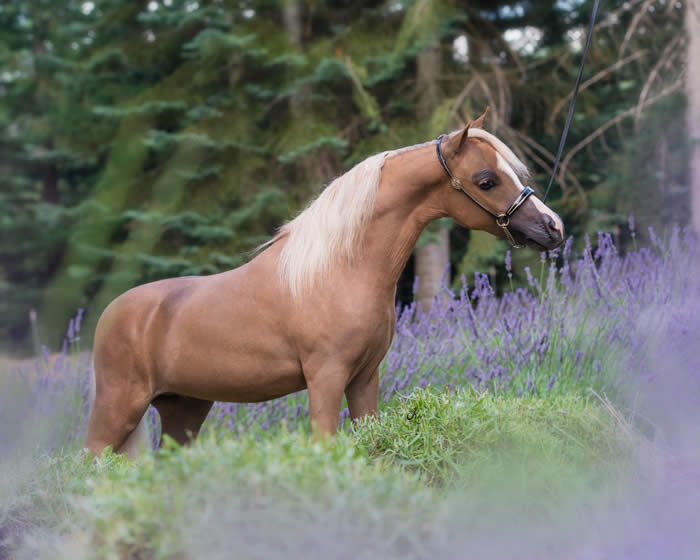 Oak Bay Salsamio x Lucky Four Rebels Another Doll
Foaled 4/09/2017
This beautiful young stallion has a stellar pedigree full of both HALTER and DRIVING sensations.
His sire, OAK BAY SALSAMIO has produced multiple Word GRAND CHAMPIONS in Halter & Performance events.
"Salsa" is truly a game-changer in the Miniature Horse show ring.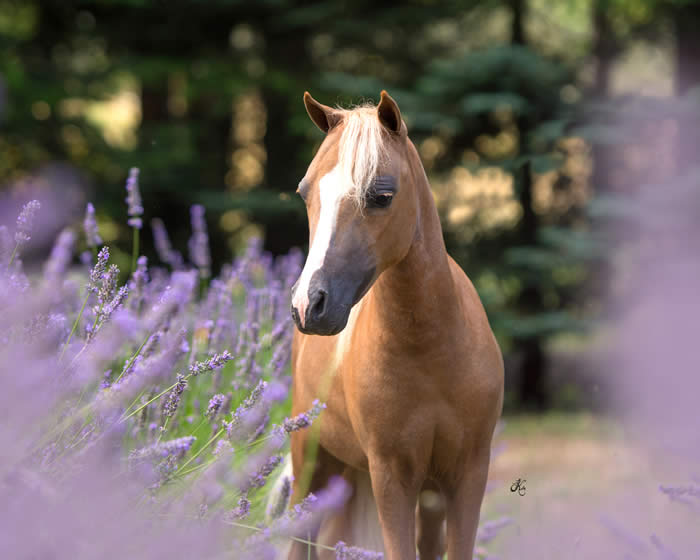 His get have dominated the show ring in recent years and many have gone on to become amazing producers themselves.
Copper's dam. LUCKY FOUR REBELS ANOTHER DOLL, is an AMHA National Reserve GRAND CHAMPION Junior Mare.
After retiring from the show ring, she has gone on to produce MULTIPLE World Champions in BOTH Halter and Driving classes.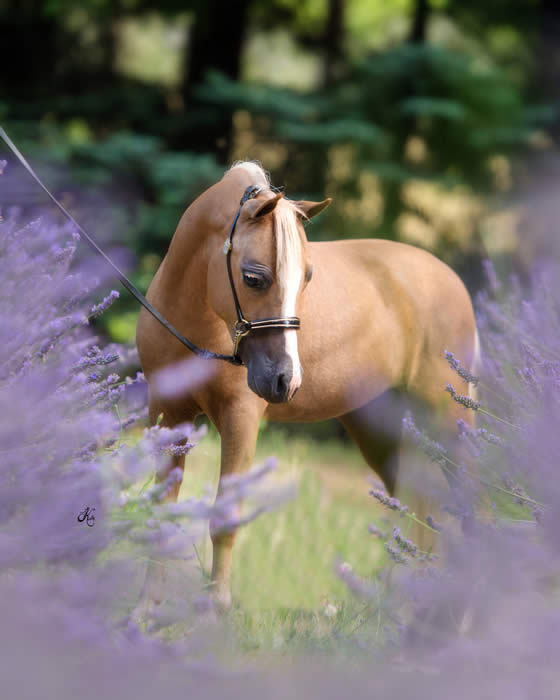 No matter what type of stallion she was crossed with, she has consistently produced SHOW quality foals.
Copper is her first foal by SALSA and we LOVE how this cross turned out!
Copper is not only beautiful, he has the motion to become an amazing Classic Pleasure Driving horse when he's older.
He's SMART and KIND - the perfect combo to make him teachable!
Copper will make an incredible Youth or Amateur All-Around contender.
He has been shown successfully in 2018, winning multiple GRAND CHAMPIONSHIPS and a SUPREME Championship.
He is already a 3x AMHA Western Regional Champion/ Res Champion and AMHA Honor Roll winner.
He placed third at the AMHA World show, tying for Reserve World Champion.
As a future herd sire, or a show horse, Copper is a smart choice!
PRICED AT $4,500.00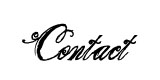 Jessie Skerjanec
LAVANDIN EQUINE
lavandinequine@gmail.com
(503) 894-4905
Located in Oregon
(61819X) Ad updated 12/17/2018
Debruces Steel The Show
(River)
AMHR Registered 2017 Silver Dapple Pinto Stallion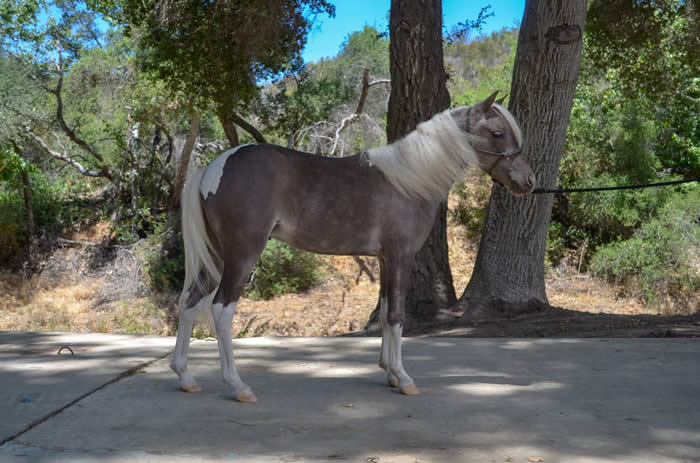 Establo Tijuana Taxi x Debruces Shes A Touch Of Magic
Foaled 4/01/2017
This pretty Arenosa bred stallion has been shown successfully in halter.
In 2018 he was awarded the PCHC (Pacific Coast Horse Club) Reserve Champion, In Hand.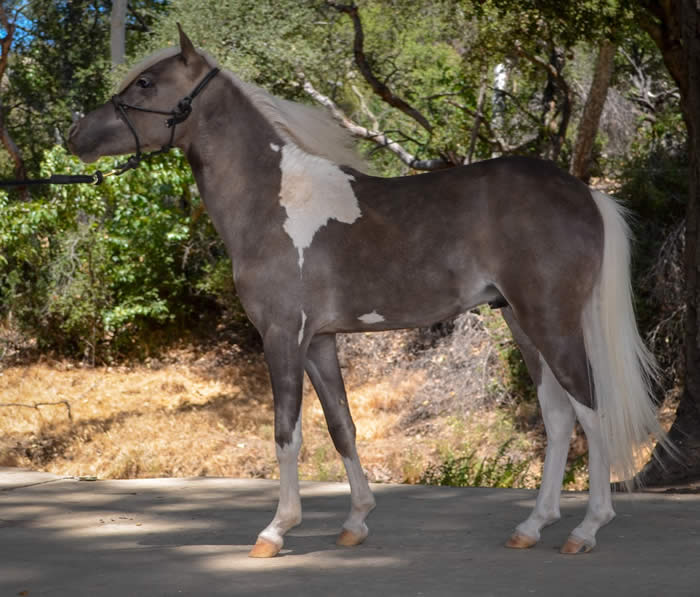 "River" has a beautiful, elegant build conformation with a pretty & refined head.
With his flashy coloring and fancy movement, River should make an exceptional driving Mini.
He is expected to mature at 38" tall.
River has excellent ground manners; he clips, ties, leads, and has been stalled with geldings and donkeys.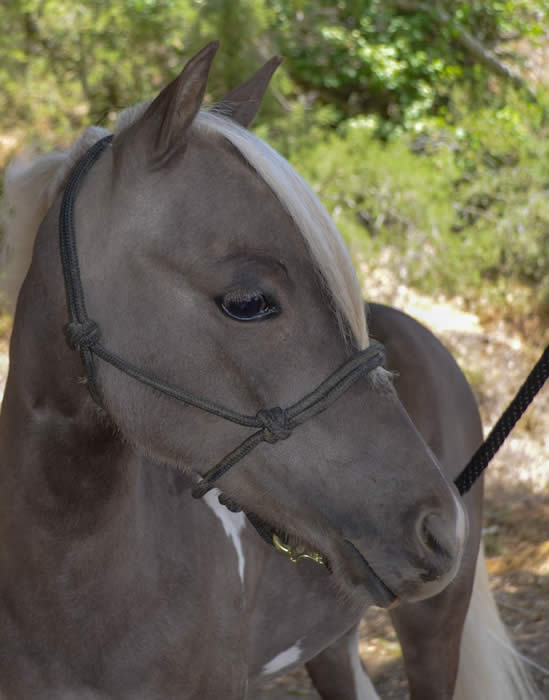 He has never been the dominant herd member.
He has lived quietly next to mares as well.
He was born, raised and trained by Jeanee DeBruce of DeBruce Ranch in Norco, CA.
He has been handled daily since birth and is a complete gentleman.
Whether you are looking for a future herd sire, a CDE Driving prospect or an all around kick-butt GELDING, this young stallion should fit the bill.
He's sure to be a stand-out in the ring or the driving arena when he matures.
He's tall enough to be the ideal Combined Driving prospect and game enough to be BRAVE & BOLD through trails and paths.
PRICED WELL FOR HIS QUALITY AND PEDIGREE
$3,900.00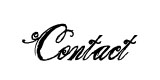 Matt Steelman
MS PERFORMANCE HORSES
Facebook/Instagram: msperformancehorses
(949) 257-5576
msperformancehorses1@gmail.com
Located in San Juan Capistrano; Southern California
(61419X) Ad updated 12/17/2018
Olympian Country King
(George)
AMHA/AMHR 2017 Shetland Blend Buckskin Stallion
AMHA 2018 RES WORLD CHAMPION FUTURITY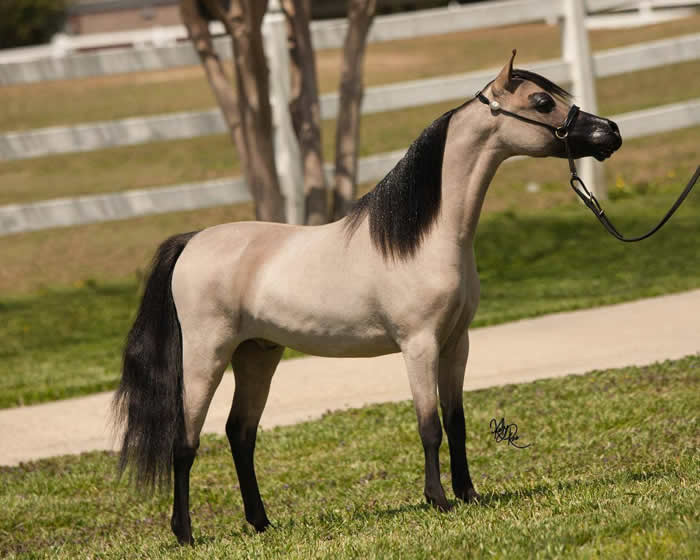 TG Ima Country Boy x Covergirlssaharasstorybookfairytail
Foaled 3/31/2017
WHAT A PEDIGREE!
This young stallion could be your ticket to the top!
"George" is a brilliant buckskin sired by World SUPREME CHAMPION D&S DG Ima Country Boy.
He's a beautiful blend of Shetland and Miniature -
- with the BEST of BOTH.
George's dam "Fairytail" is out of the incredible multi AMHA National Champion & AMHA Res National GRAND Champion Champion Farms Nighthawk daughter, LM HAWKS SAHARA BEY.
Fairytail is by LM IDOLS SOPHIES TROPHY HAWK - a 3x World Champion and World Res GRAND CHAMPION son of FIRST KNIGHTS BILLY IDOL.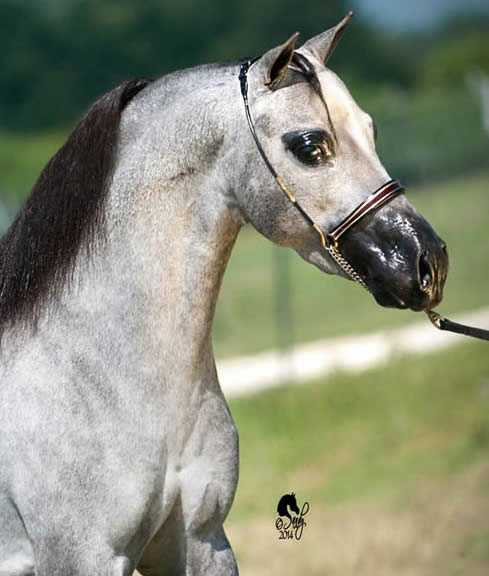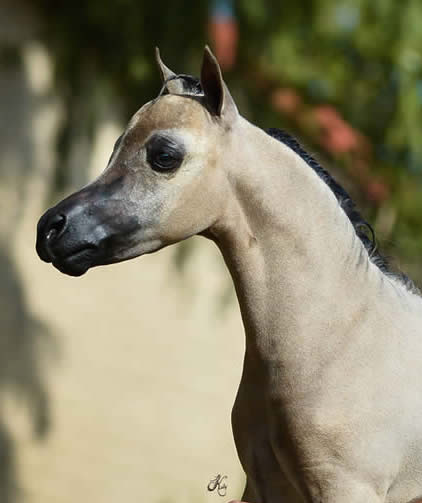 SIRE: Country Boy DAM: Billy Idol/Nighthawk bred mare
Like his dam, George's head is to-die-for, chiseled and refined with huge expressive eyes and well set ears.
He was shown lightly in 2018 and is an AMHA Reserve World Champion Futurity and a SUPREME CHAMPION winner.
Continue to show him then use him as your herd sire to improve your breeding program.
You won't find a more prestigiously bred stallion.
PRICED AT $3,500.00
OFFERED BY OUR CORPORATE SPONSOR: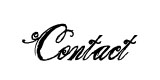 Janet King
LIMESTONE MINIATURES
3837 FM 1643
Winnsboro, Texas 75494
903.629.3234
606.584.4231
jfk657@yahoo.com
Located in Winnsboro, Texas
(217) Ad updated 12/17/2018
TOF Sweet E Motion
(Emoji)
AMHA/AMHR 2017 31" Black Stallionw/Blue Eye
+++ STRIKING BLACK STALLION WITH TOP PEDIGREE +++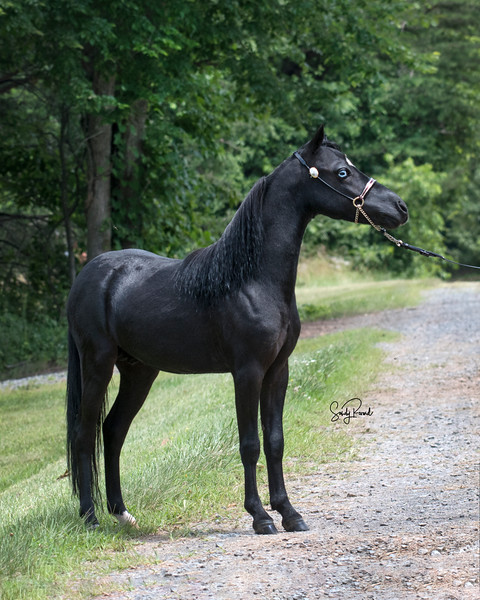 TOF Secrets Hoosier Baybee Tidol x Dundee Replicas Wild Ginger
Foaled 7/06/2017
Fit, Showing & WINNING in 2018 - NOW READY TO SHOW AS A 2 YEAR OLD IN 2019!
His pedigree is peppered with WORLD CHAMPION BLOODLINES.
Emoji's sire, "Baybee" is a grandson of FIRST KNIGHTS BILLY IDOL.
(he's pictured at bottom of ad on right)
He carries the prepotent lineage of CHAMPION FARMS NIGHTHAWK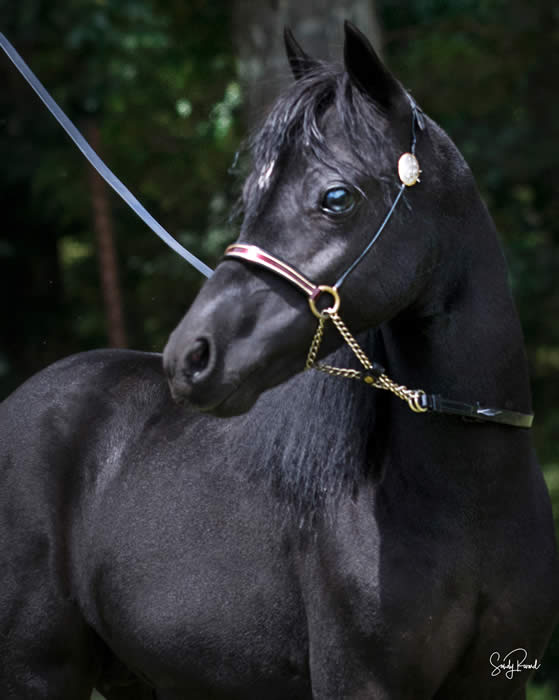 Baybee is out of a WORLD CHAMPION mare.
Emoji's dam is by World Champion, DUNDEE REPLICA BY DESIGN -
- who just happens to be a son of FALLEN ASH FARMS SCOUTS DARK DESIGN.
"Design" is a World Res Grand Champion producing son of the iconic L & D Scout.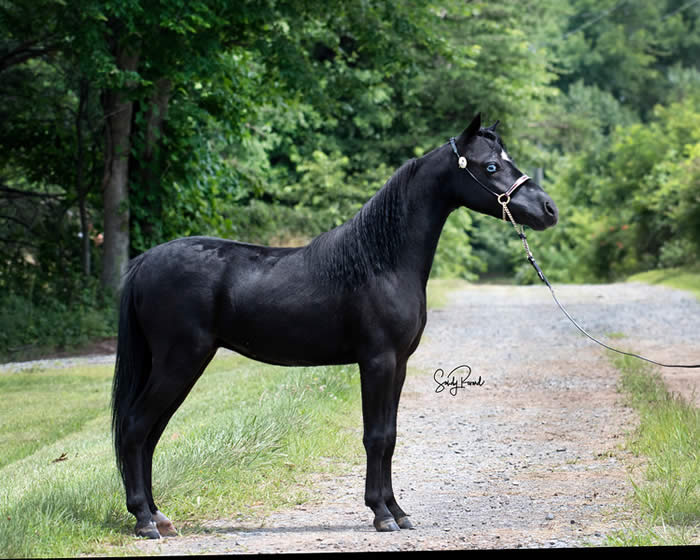 Emoji is definitely "all boy" and so requires a firm, experienced hand.
He has the pedigree, conformation and show attitude that it takes to make a competitive stallion.
He'd also make one A-M-A-Z-I-N-G gelding if he new owner chooses.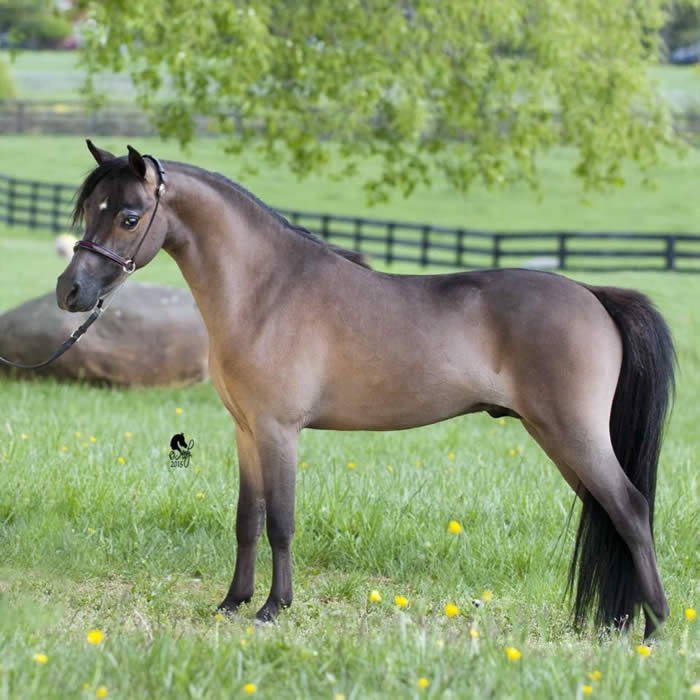 Offerded for sale since we own his sire and dam and have retained a few of his siblings -
Our loss could be your goldmine!
His price is negotiable to a show home
Priced at $1,600.00
'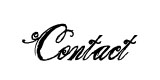 TWIN OAKS FARM
Valarie Bowman
(703) 785-5310
squirrelyone@live.com
www.twinofarm.com
Located in Catlett, Virginia
(123018X) Ad updated 12/13/2018
Lil Achers Billy Bobs Pride
(Billy Bob)
2017 Bay Overo Blue Eyed Bay Pinto Stallion
PROJECTED TO MATURE AROUND 30" - 31"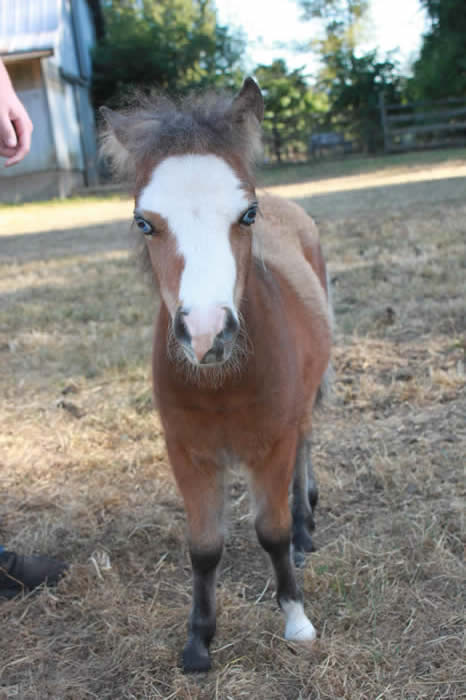 Lil Achers Poncho x Thousand Oaks Awesomes Irish Rose
Foaled 6/02/2017
This flashy boy LOVES attention!
With his brilliant color and markings he's sure to draw the judge's eye as well.
This friendly and SWEET young stallion is certainly eye candy!
He's an overo lovers DREAM with his crystal blue eyes and bold face markings.
Billy Bob is projected to mature small at 30-31".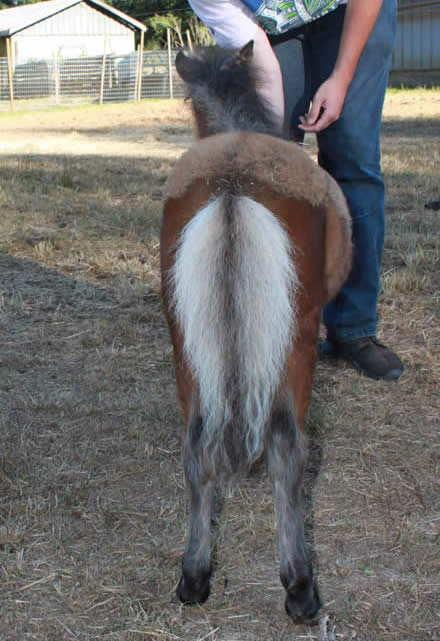 He's correct and proportionate like a horse much taller than his tiny stature.
Billy Bob is sound and clean legged.
His bright silver bay with black hilights are just frosting on the cake!
Billy Bob is super sweet and easy to manage.
His sire is a direct son of CROSS COUNTRY CALL ME AWESOME and a grandson of the epic ROWDY son, LAZY N RED BOY.
RED BOY is most famous for being the sire to 2x AMHA National Champion Get-of-Sire, CHAMPION FARMS NIGHTHAWK.
If you are breeding for SMALL and love fancy white chrome, this could be your future herd sire!
MORE PHOTOS COMING SOON!
$2,500.00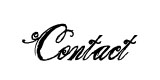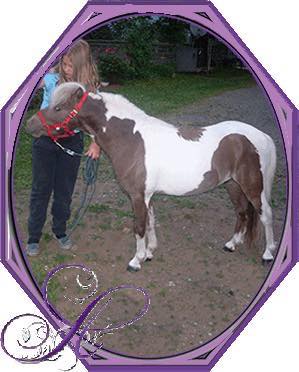 ( 604) 858-0141
Located on the BC/WA border
(031519X) Ad updated 10/29/2018
B Meyer Farm Boy
(Eddie)
ASpcAMHR 2017 35" Black Pinto Stallion
FANCY ROCK "E" BRED PINTO WITH PINTO COLOR TO BURN!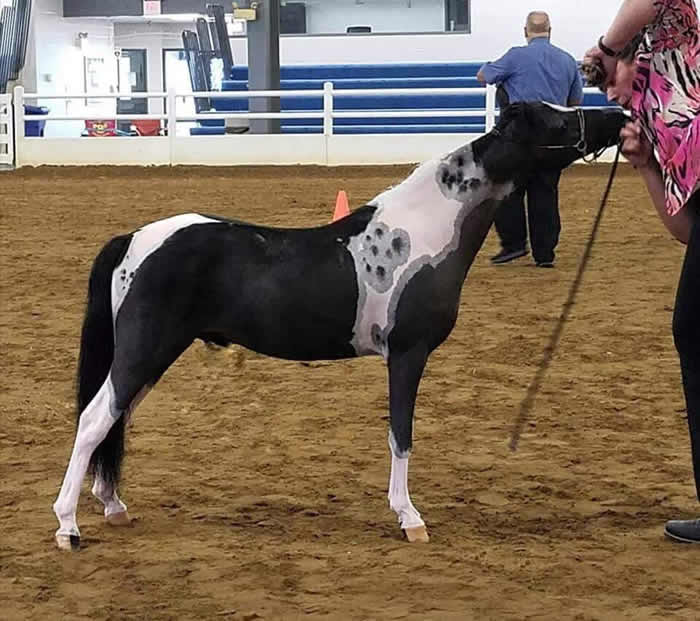 B Meyer Charl "E" Painted Kid x MKK Kankakee Kolor
Foaled 5/10/2017
TOTALLY SMITTEN!
If you love color, combined with a TOP pedigree and outstanding conformation then EDDIE could be your guy!
He's like a clean slate -
- ready to show, ready for performance training (in 2020) and ready for his own group of "girls" next year!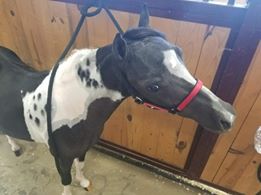 We'll let his photos do the talking!
He's been successfully shown in 2018 .
INCREDIBLE, Arabian type head and beautifully balanced body -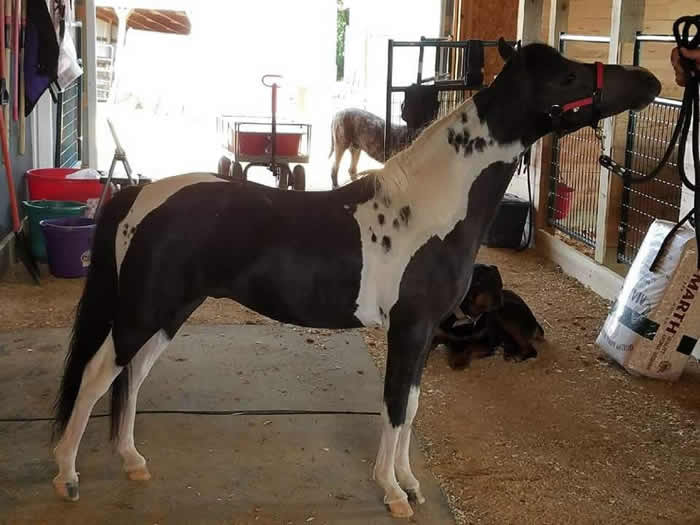 - this boy is well mannered and super cool!
He won't last long!
PRICED AT $2,000.00

MEYERS MINIATURES
Mindy Meyer
mmeyer4752@live.com
563 880 4752

Located in Colesburg, Iowa
(030519X) Ad updated 10/17/2018
CMC Majestic Mighty Monarch
(Rascal)
ASPC/AMHR/AMHA Triple Registered 2017 31" Chestnut Stallion
2X AMHA 2018 RESERVE WORLD CHAMPION
*** PRICE REDUCED 10/29/2018 TO SHOW OR INTERNATIONAL BUYER! ***
Rivenburghs Jess Majestic x Amore Lalita
Foaled 4/10/2017
WORLD GRAND CHAMPION SIRE & DAM -
What's not to love?
sired by AMHA World Grand Champion and AMHR National Reserve Grand Champion Rivenburgh's Jess Majestic.
"Majestic" is a son of the iconic McCarthys Jesse James of Rivenburgh -
- producer of two AMHA World SUPREME Champions.
Rascal is out of 2x World Grand Champion Amore Lalita.
He is Triple Registered and measures just 31" as an yearling.
He has won Grands and several Supremes Championships in 2018.
Rascal was named Champion Yearling Stallion 30" - 32" at the AMHA Western Regional Championship Show.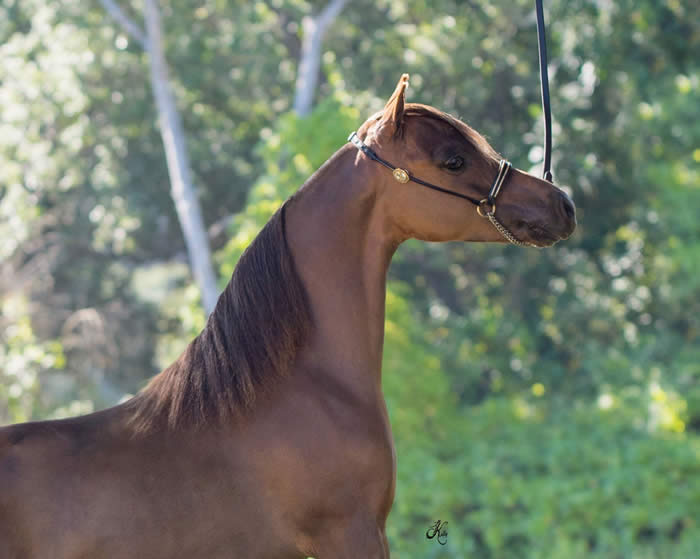 Rascal was shown by Casey Campbell in Open Yearling Stallions.
He is now a 2x AMHA Reserve World Champion stallion!
PRIVATE TREATY - CONTACT OWNER FOR DETAILS
(payment plan available)
Sire - WORLD GRAND CHAMPION Dam - 2X WORLD GRAND CHAMPION
RIVENBURGHS JESS MAJESTIC AMORE LALITA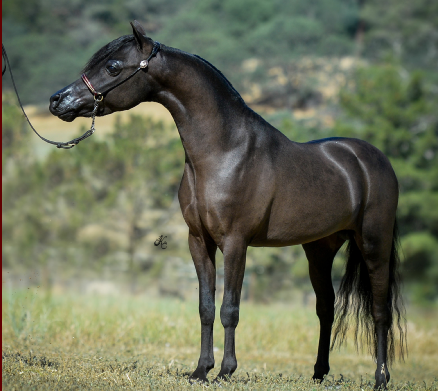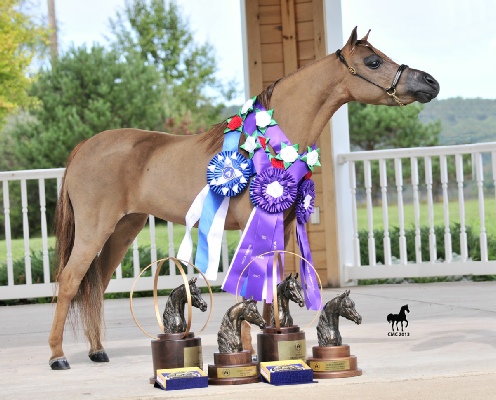 Carmelites' Mini Corral
403 West County Road,
Sugarloaf PA 18249
(570) 788-1205 -
(570) 788-3329 Fax

Located in California
WINGATE TRAINING CENTER

(021819X) Ad updated 10/29/2018
Winning Streaks TripleCrown Admiral
(TripleCrown)
ASPC/AMHR/AMHA Triple Registered Black Pinto Stallion
SUPREME PEDIGREE - TRIPLE REGISTERED SHOW COLT
+++ FLASH +++ 2X AMHA 2018 EASTERN REGIONAL RESERVE CHAMPION +++
HOMOZYGOUS FOR BLACK!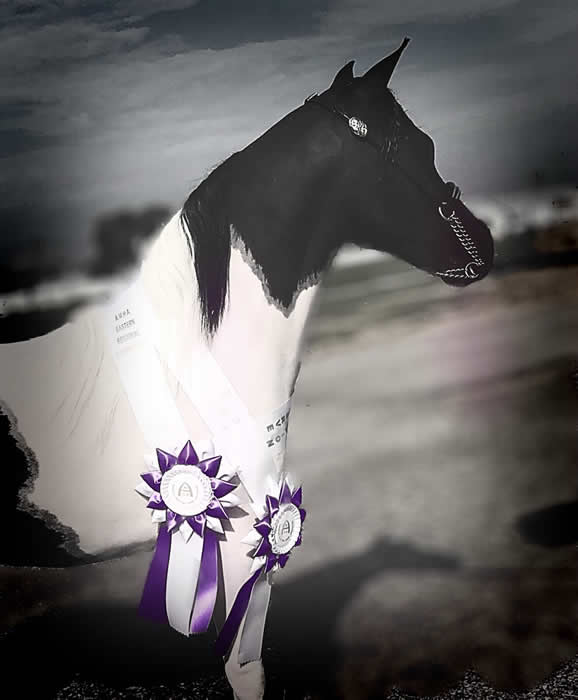 JoCos Lil Admiral x Timber Ridge Super Star Toy
Foaled 5/17/2017
Should mature to 32"
If you are searching for a future herd sire, check out this young colt.
He has all the prerequisites to become a top producer for your farm.
TripleCrown is sired by World SUPREME CHAMPION sire, "LIL ADMIRAL".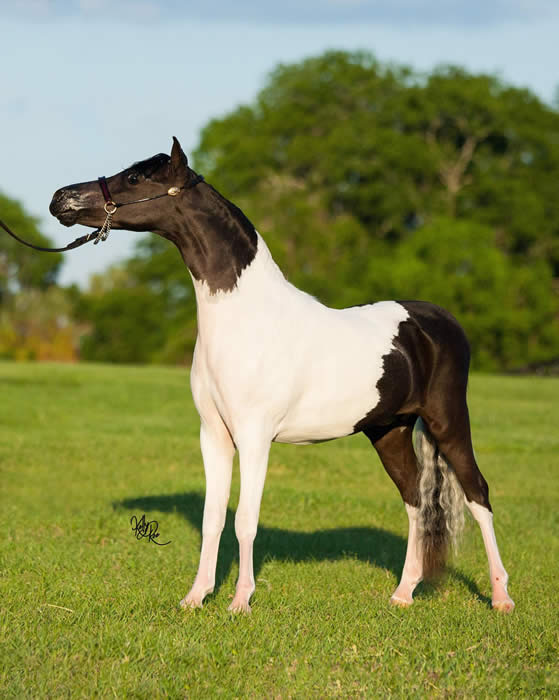 He's an accomplished show horse himself, although his rise to stardom was because of his ability to produce winning Champions.
Admiral is the sire of World SUPREME CHAMPION, D&S TG Ima Country Boy.
He's also the sire to Rayvik Jocomotion -
- AMHR National GRAND CHAMPION Senior Stallion & already a World GRAND CHAMPION producer.
His son, Rayvik Primetime (owned by JSW Farms) was awarded World GRAND CHAMPION and multiple Supremes in his show career.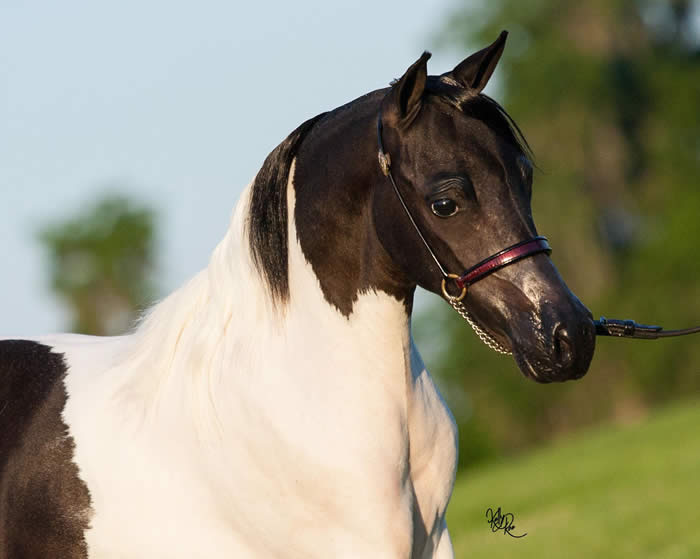 TripleCrown is TRIPLE REGISTERED so you can add the coveted SHETLAND lines to your breeding program while staying safely under 34".
SHOW HOME PREFERRED - PLEASE INQUIRE!
PRICED AT $4,500.00
VERY MOTIVATED SELLER!
WINNING STREAK MINIATURES
Donna Lavery
winningstk@aol.com
(352) 274-3715
Located in Florida
(917) Ad updated 10/29/2018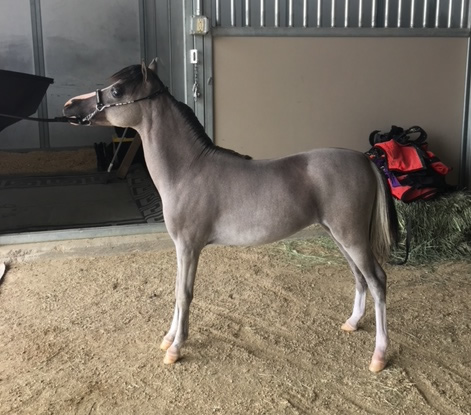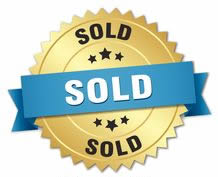 Lazy N Incendios Pequeno Picoso
ASPC/AMHR/AMHA 2017 Triple Registered Bay Sabino Stallion
++ COLOR - LOOKS - PEDIGREE - THE ENTIRE PACKAGE ++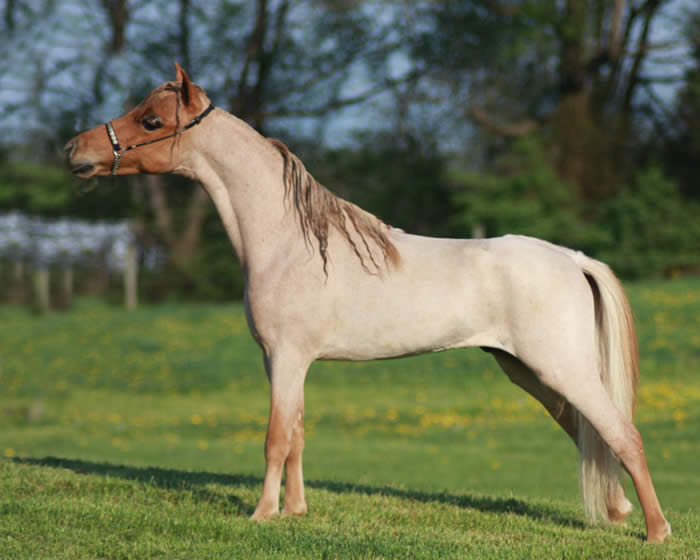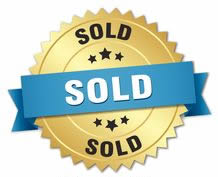 Sunny Side Rock E The King
AMHA/AMHR 2017 30" Red Roan Stallion
SHETLAND BLEND STALLION BY NATIONAL GRAND CHAMPION
Stars Victorious
(Victor)
AMHA/AMHR World Champion 31" Sorrel Stallion
MULTIPLE SUPREME CHAMPION IN 2018!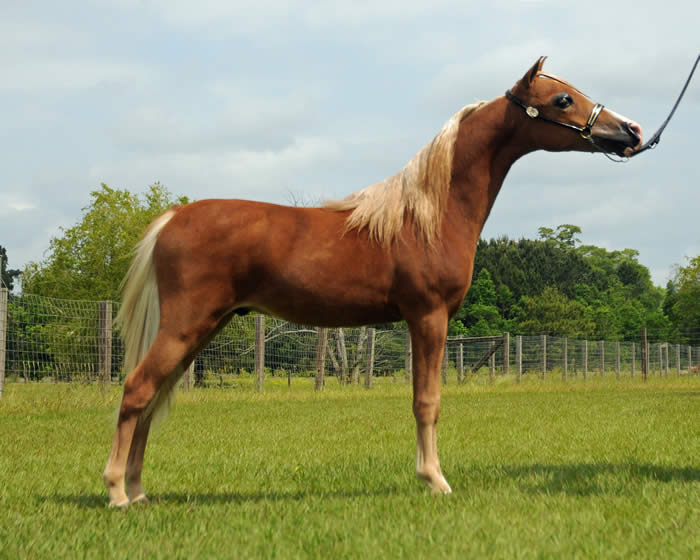 Stars Grenade x PHR Jesses Belle Starr
Foaled 6/23/2017
Stars is proud to offer our 2017 World Champion colt, Stars Victorious.
Victor was a crowd favorite at the 2017 World Show with his feisty attitude and the way he showed and showed!
You just can't turn this colt off.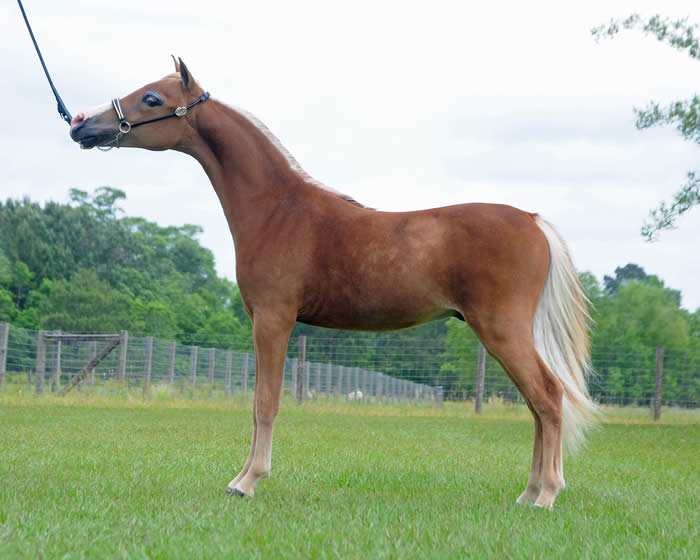 He is back going Grand at the tough Texas shows against the best of the best, even winning in R giving up several inches in height.
We love him so much he comes with the option of a 2018 Stars Show Spot for the 30-32 Yearling Stallions.
He measured 31" standing square on 5/2/2017.
He is a lot of fun and with his incredible pedigree he will be an asset to any show farm.
He is sired by our Gator son, Grenade, and out of a Jesse James daughter that is a 2x Res World Champion.
He is truly a great blend of the classic American Miniature with a splash of some Shetland.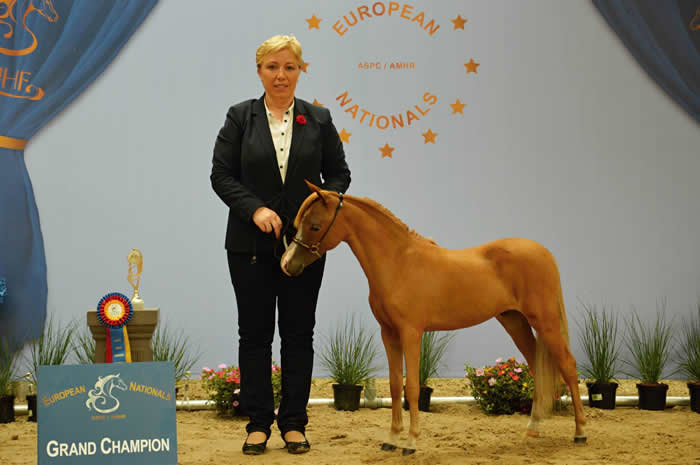 Victor is a maternal brother to European Supreme Champion, Stars Mansory (pictured at right)
Instead of being sired by Gator, he is out of his son.
We think the potential for this amazing horse is unlimited.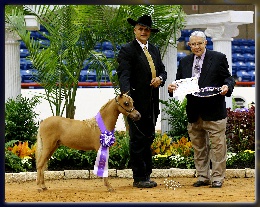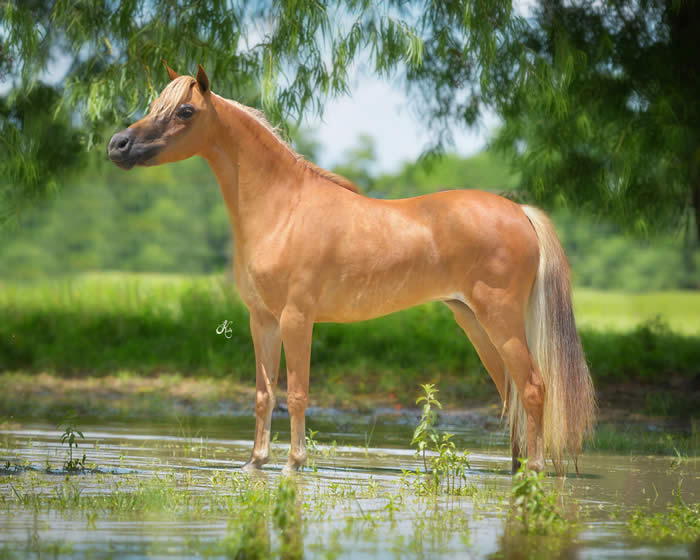 Sire: Grenade (World Champion) Dam: Belle Starr (Jesse James daughter)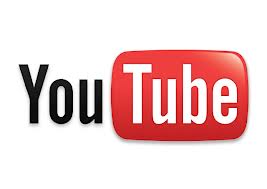 We have a lot of client horses we are obligated to, and don't have time to do justice to our own!
Offering him very reasonably at $2,500.00
Comes with his World trophy and ribbon!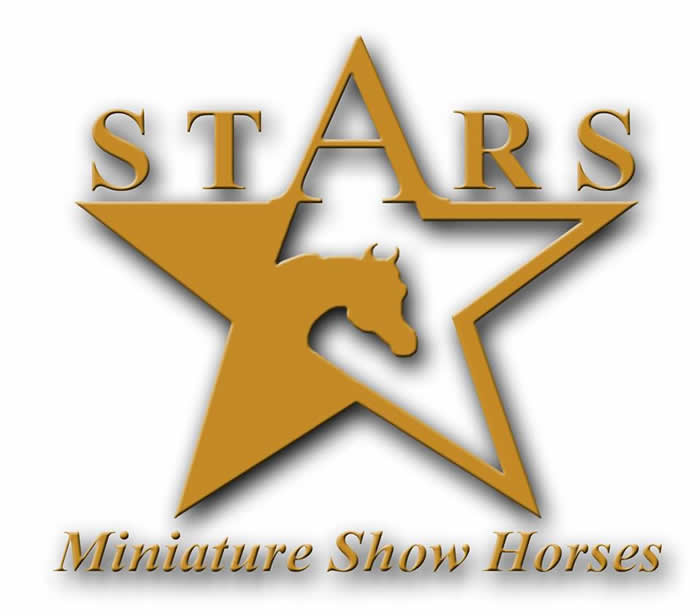 Stars Miniatures, Shetlands & Hackneys
Three Oaks Goats
Mike & Allison Rosauer
Spurger, TX
Located in Spurger, Texas
(110618XN) Ad updated 10/29/2018
Echo Falls Masterpiece
(Storm)
AMHA/AMHR 2017 Palomino Stallion
IDEAL COUNTRY PLEASURE DRIVING PROSPECT!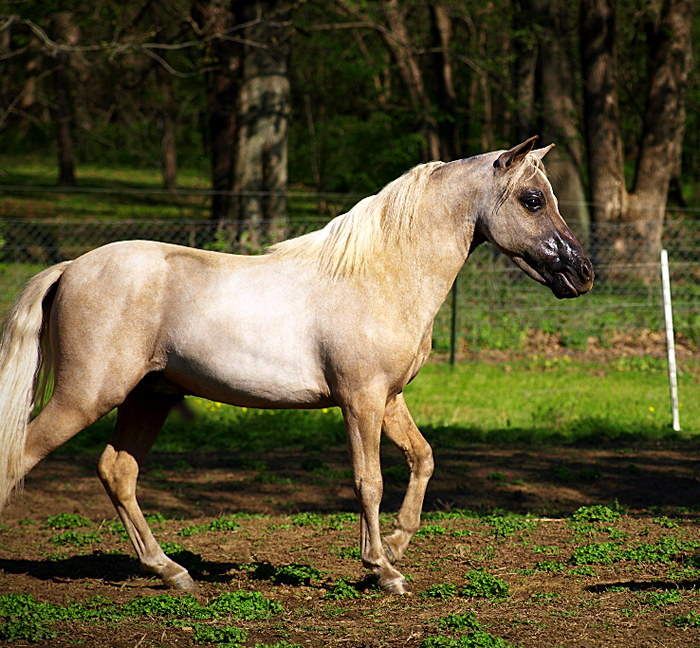 Grahams Little Stylemaster x Dews Miss Katies Scarlett My Oh My
Foaled 4/29/2017
This Shetland blend stallion is destined for great things!
He's a genetic goldmine with an enviable pedigree.
Storm's sire is TRIPLE REGISTERED "Grahams Little Stylemaster" -
- a paternal sibling to 2012 AMHA World SUPREME CHAMPION, Grahams Ragtime.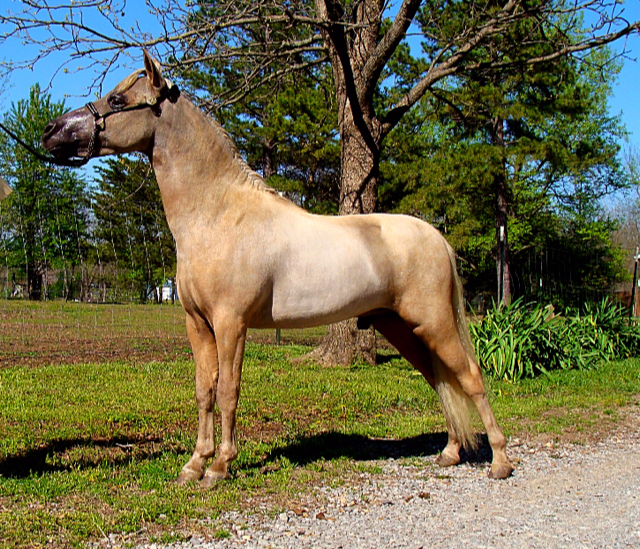 Storm's dam, Miss Katie" is a Reserve National Champion mare.
Her sire is a son of "The Bay Prince" -
multi National GRAND CHAMPION stallion and producer of many show ring Grand Champions.
Storm is showing and winning in 2018.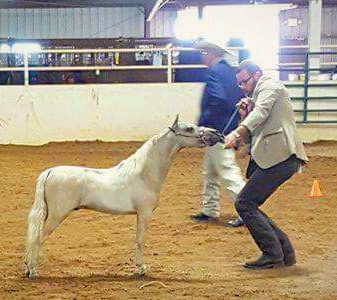 At his very first show he won GRAND Champion Junior Stallion as well as Grand Champion Amateur Stallion.
He measured in at the show at 30.5" and is projected to mature between 32.5" - 33".
Storm is a bold palomino color with huge, sweepy Country Pleasure movement.
Priced as a stallion and as a gelding and would be competitive either way!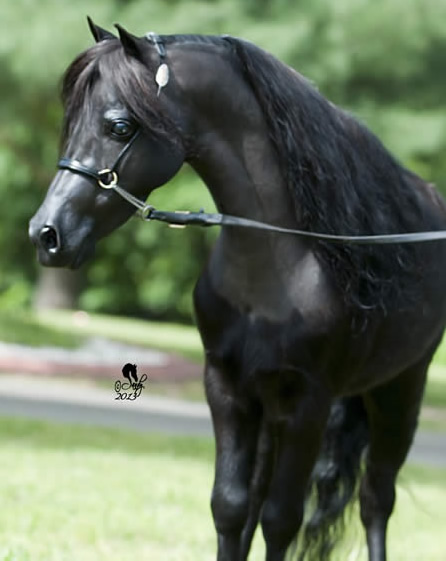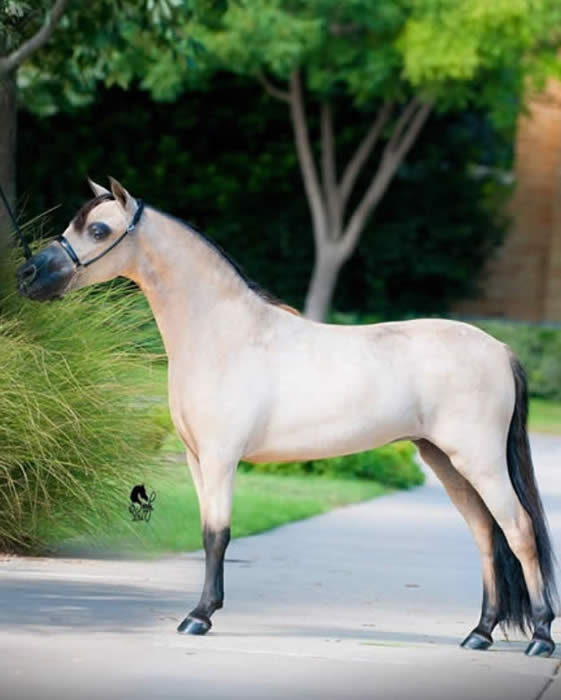 Sire: Stylemaster Dam: Miss Katie Scarlett
PRICED AT $2,500.00
(ONLY $1,500.00 WITH SIGNED GELDING CONTRACT)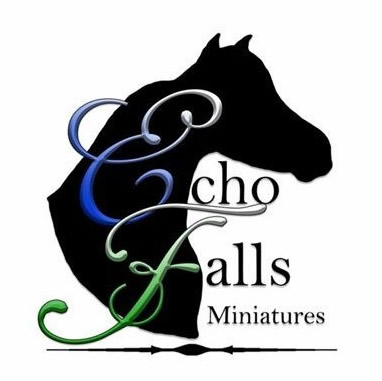 Andrew Mueller
(918) 232-8159
echo479@yahoo.com
Located in Pryor, Oklahoma
(110318X) Ad updated 5/3/2018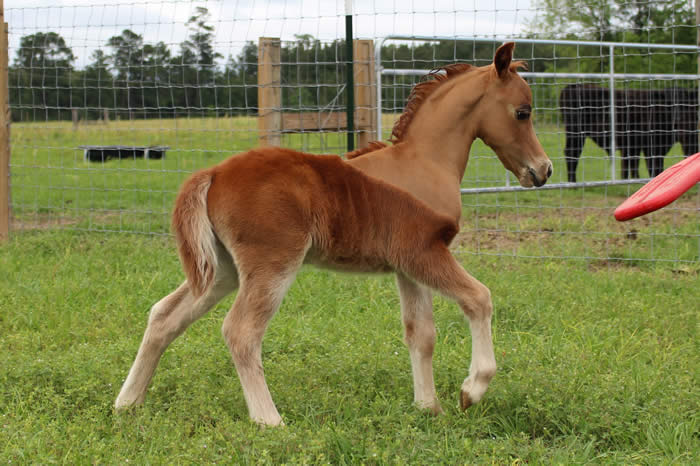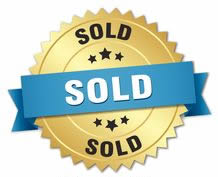 First Knight Kings Iron Man
AMHA/AMHR 2017 Sorrel SHOW Stallion
By AMHA World GRAND CHAMPION STALLION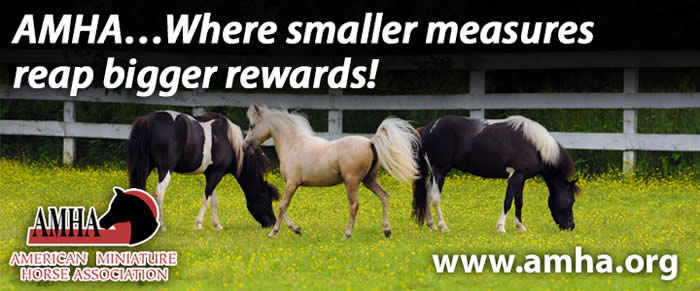 Limestone Miniatures 2017 Colts For Sale
We welcome inquiries on any of our 2017 colts offered for sale
Many of the dams are also being offered for sale - please inquire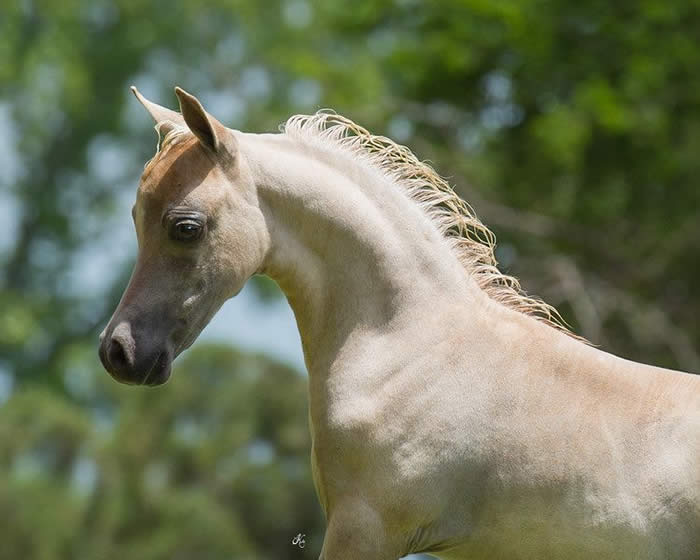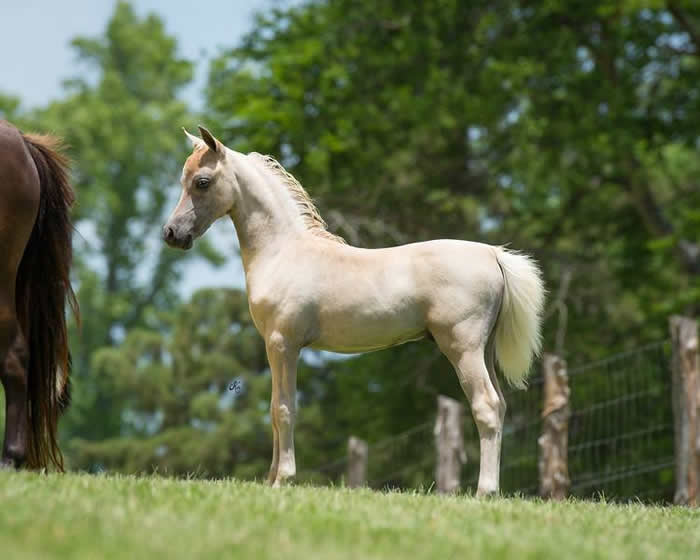 Country Boy x LM Idols Catalina Blue
Palomino AMHA/AMHR Show Colt
Mature to 34" -/+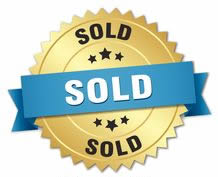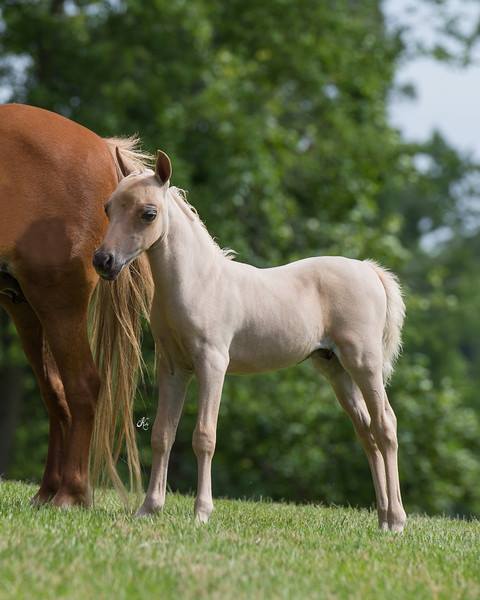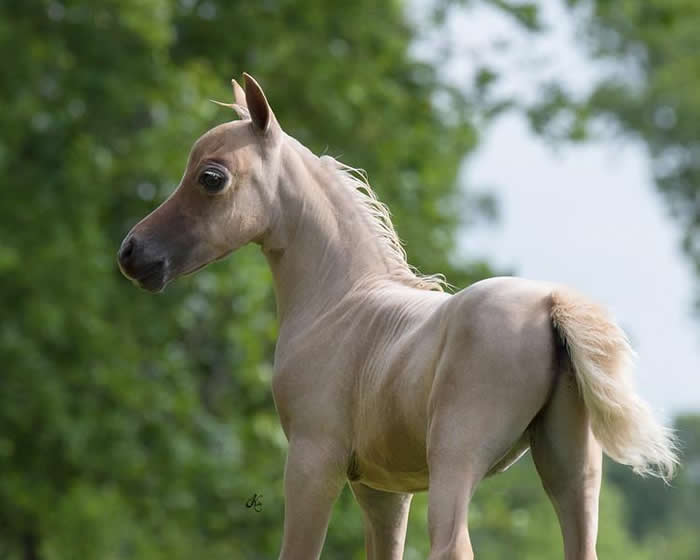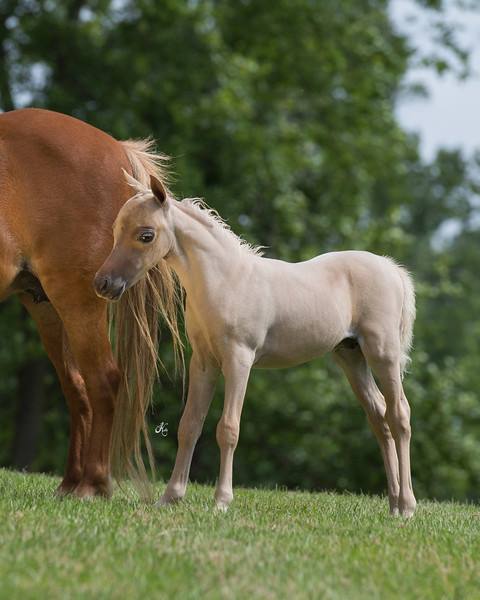 Billy Idol x Cascades Teeny Too
2017 AMHA/AMHR Palomino Show Colt
Will mature small and correct - Under 32"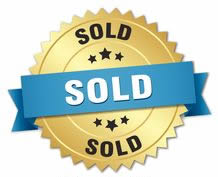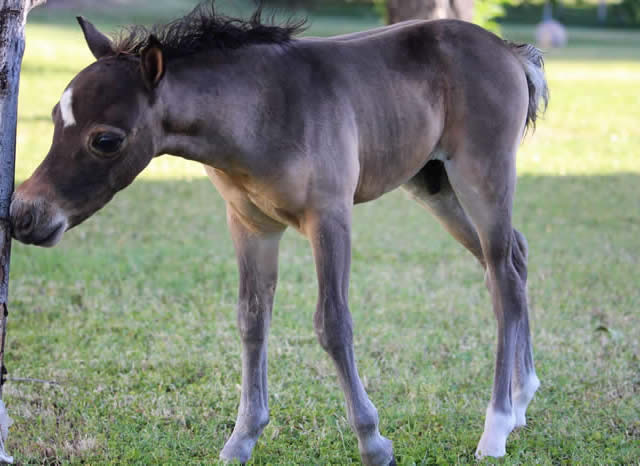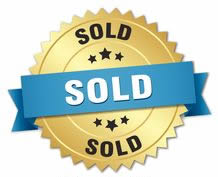 Born In A Barns Honey Badger
AMHA/AMHR 2017 Buckskin Splash Pinto Stallion w/Blue Eyes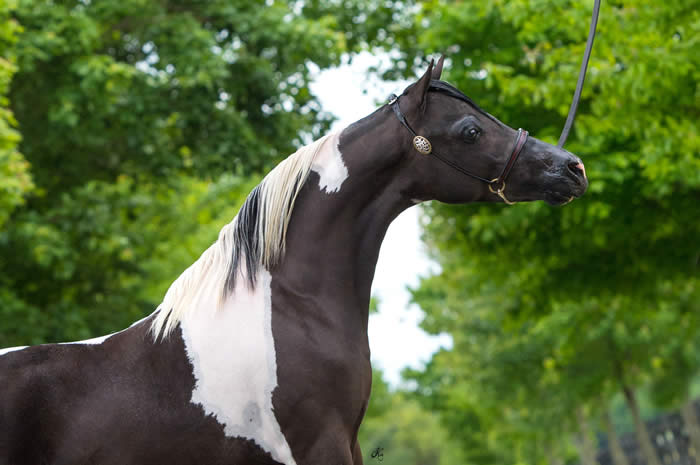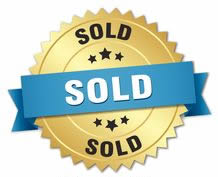 LR Talismans Captivating Creation
AMHR Registered 2016 Black Pinto WINNING Show Stallion
MULTIPLE AMHR CHAMPION of CHAMPIONS in 2017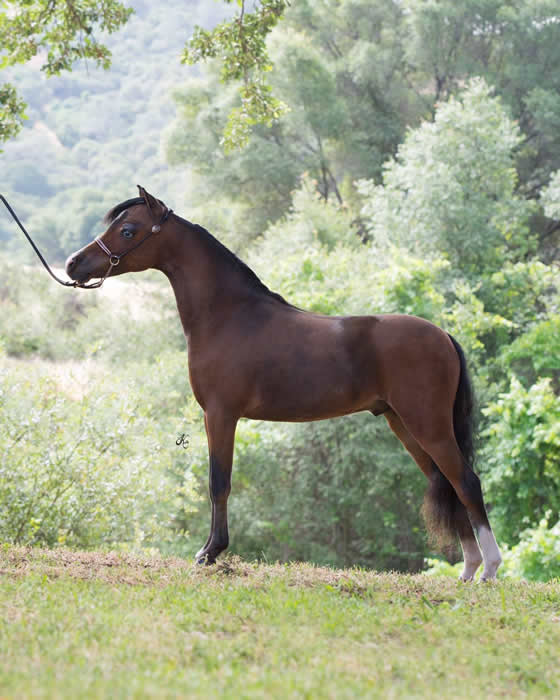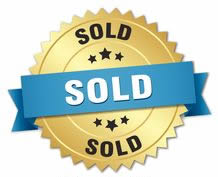 CMC Trotter Triumph
ASPC/AMHR Shetland Bay SHOW Stallion w/Blue Eye
BY NATIONAL GRAND CHAMPION PRODUCING "HERSHEY" SON
Sold from this page:

Lazy N Incendios Pequino Picoso (November 2018)

Sunnyside Rock E The King (September 2018)

First Knight Kings Iron Man (July 2018)

Kakos A Wicked Dose Of Smoke (May 2018)

Hopkins PC Pequeno (April 2018)

DVM Pasos Smooth Criminalz (February 2018)

DVM Pasos Blitz N Bling (February 2018)

Born In A Barn Honey Badger (February 2018)

Windswept Tranquils Red Alert (January 2018) Sold to BC, Canada

Chance Of Golds Woodford (December 2017)

Wistiques Maxximums Revolution (December 2017)

LR Talisman Captivating Creation (December 2017)

CMC Trotters Triumph (November 2017)

Chance Of Gold Action Jackson (October 2017)

Bravados Poco Vito Of Panorama (October 2017)

Ravenwood National Victory (October 2017)

Panorama Destiny Calls (August 2017)

PHR Ima Country Sensation (July 2017)

MJM Wickedly Handsome (June 2017)

Cedar Rails Caught In The Buff (May 2017)

First Knight Striders Cowboy Up (May 2017)

First Knight Man In The Mirror (April 2017)

Woodland Acres Kings Jericho (April 2017)

PHR Baileys Irish Cream (April 2017)

Stars Suerte Del Diablo (March 2017)

Minners Amadeus Melodies Of Mozart (March 2017)

EE Pistols Big Love (February 2017)

SMBF Storm Chaser (February 2017)

2016 "Potion" colt by Billy Idol (January 2017)

Lucky Four Nates Reason To Dream (January 2017)

Lazy N Incendios El Jefe (January 2017)

Ravenwood National Headlines (January 2017)

Hunterberry Hill Impressive Artwork (January 2017)

TOF Secrets National Treasure Jett (January 2017)

Silver W Idols Outlaw Hawk (December 2016)

Hopkins Inspired Image (December 2016)

Hill Creeks JJs All That Jazz (December 2016)

SunnySide WinBuff Wild Willie (November 2016)

Born In A Barns Felonious Maximus (October 2016)

2016 Colt by Country Boy out of More Than Velvet (October 2016)

Hunterberry Hill Aim To Impress (August 2016)

2016 Covergirl SHOW COLT by Nighthawk (August 2016)

Larsons Jandt Brody Buckeroo (August 2016)

DVM 2016 Shetland Blend Show Colt (July 2016)

Ten L Legacys Cadillac Chrome (November 2015)

Cocis Royal Flush (November 2015)

Aloha Acres I Adore Partner (October 2015)

Aloha BSpringhill A Silent Dream (October 2015)

2015 CoCi Show Colt (October 2015)

2015 Colt by Nighthawk out of Blue Halo (October 2015) Sold to California

2015 Colt by Triple Registered BHR Chocolate Sundae (October 2015)

Sunny Side Winbuff Silver Velvet (October 2015)

Sunny Side Jonibuck Heza Wild Card (October 2015)

Sunny Side Jonibuck Heza Cool One (October 2015)

Ravenwood Paint The Town (October 2015)

Hopkins A Moment 2 Envy (October 2015)

Stars Geronimo (October 2015)

Ten Ls Mr Perfect In The Buff (September 2015)

Los Arboles Mahogany Shine (September 2015)

Los Arboles Pocket Rocket (September 2015)

Ten Ls Big City Buff (September 2015)

MJM Im Handsome N I Know It (September 2015)

LM Aloha Whats The Rush (September 2015)

Stars Majestic Masterpiece (August 2015)

EaglesNest Sharifs Star Appeal (August 2015)

2015 Colt out of Aloha Acres Shes A Silent Kicker (July 2015)

Hyde Away Ranch Hot Growing Concern (July 2015)

Stars Majestic Maverick (May 2015)

Olympian LM Shadow Hawk (December 2014)

Unnamed Picture Perfect 2014 Colt (December 2014) Heading to Florida

Hopkins The Jokers Maximus (December 2014)

11 Acres Sign O The Times (November 2014)

Los Arboles Boleros Arrogancio (October 2014)

Classic Fable's 2014 Show Colt (October 2014)

Stars Legendary Knight (August 2014)

Sunrise Valley Domino Diablo (August 2014)

Stars Grey Flannel (August 2014)

Ravenwood Taking A Break (July 2014)

Birchcrest Exceptional Touch Of Gold (July 2014)

Partner x Look Over Yonder Weanling Colt (June 2014)

DRK Tuxedos Sensational Hot Spots (May 2014)

RFM Undisputed Cowboy Hawk

Stars Legendary Eagle (December 2013)

MJM Thunder From Down Under (December 2013) Congrats Kristen Florez

Stars Legendary Gangster (December 2013)

TOF Warriors Apache Masquerade (November 2013)

Brookhavens Dancin N The Dark (November 2013)

Ravenwood Fine & Dandy (November 2013)

LK Eagles Unos N Chanting Rover (October 2013)

Eagles Ring Billy Bigelow By Buzz (October 2013)

Lucky Four 2013 Weanling Show Colt (October 2013)

Azariahs Beyond Handsome (August 2013)

Hopkins the Jokers Blue Steel (August 2013)

Stars Galahad - Congrats to Lexi Chase - MA (July 2103)

RFM Reeces Buffalo Soldier

Stars Legendary Gangster - Congratulations to Vali Mini Ranch - KS

LR Hennesseys Real Idol

LM Idols Sabre Hawk

Shneighs Phantom Of The Opera

Echos Firelite Of A Supreme Phoenix

LM Idols Kashmir Hawk

Brookhavens Domineer

MiniEquine Amirs Phoenix

Ten Ls All Buffed Up

LR Hennessey Hawk Mason

Aloha Acres A Silent Partnership

Frost Hill Breakin The Bank

Brookhavens Knight Dreams

Hidden Timbers Bold Streak