Gelding Prospects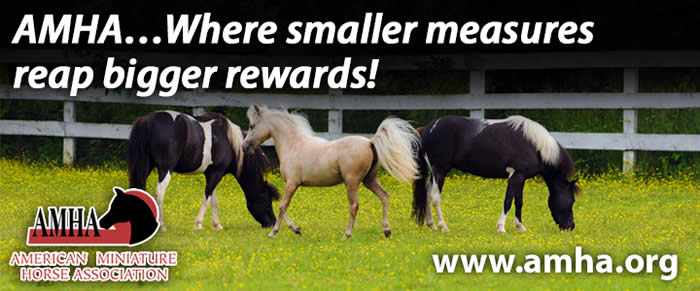 Designer Lifetime Whiskey Bay
(Whiskey)
2014 AMHA/AMHR 34" Bay Stallion
Proven Show Horse - Awesome GELDING Prospect Too!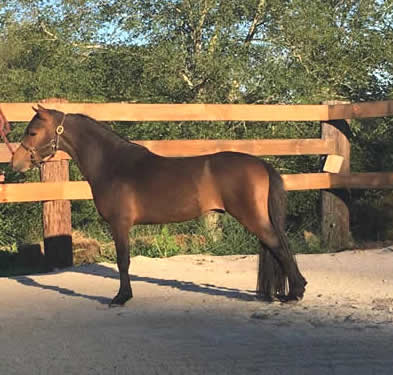 First Knight Once In A Lifetime x Walden Hill Bianca Bay
Foaled 6/01/2014
VET SCHOOL IS CALLING!
Are you looking for a neat show horse - future herd sire of all-around gelding prospect?
Whiskey's owner is heading off to VET school and it's crunch time!
Whiskey is regretfully offered for sale so his owner can focus on accademics.
He's beed successfully shown as a Junior Stallion and is now just waiting for a new JOB.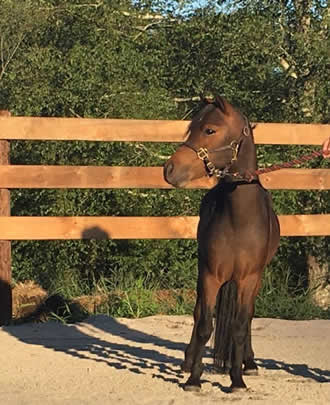 Whiskey has impeccable bloodlines that could warrant him staying a stallion.
His sire is a lovely First Knight bred horse.
He's a World Champion son of FIRST KNIGHTS BIT O HOT SHOT.
Whiskey's dam has been a top producer for DESIGNER Miniatures.
In fact she's the dam to 2x Res WORLD CHAMPION -
-Designer Baybe Got Bling (Diva) who happens to be a FULL sibling to Whiskey.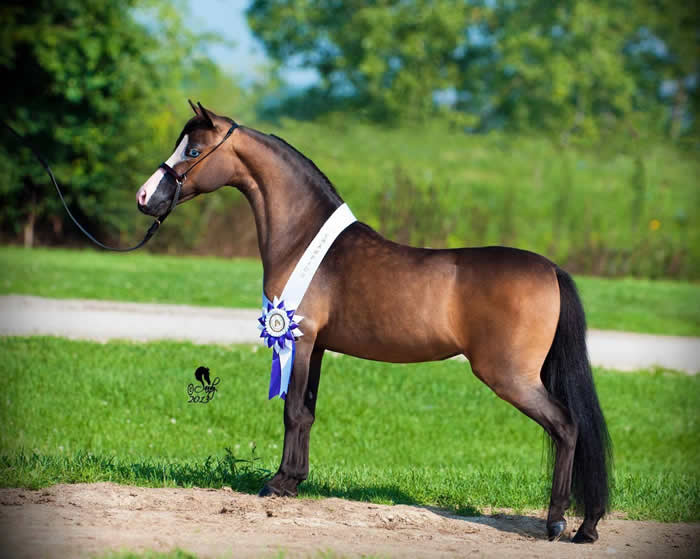 (She's pictured at right)
Whiskey is a sweet and silly boy who appreciates a gentle hand.
He is a pretty moving horse with plenty of drive - and an awesome work ethic to go with it.
He'd make an incredible GELDING and so we are offering a reduced price to help make that happen.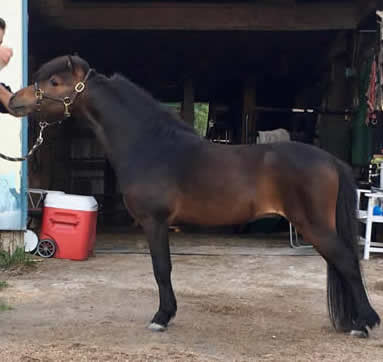 $1,500.00 as a stallion
$1,000.00 with a signed gelding contract
LET'S TALK! WE WANT WHISKEY IN THE PERFECT HOME!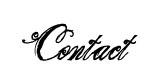 Vickie Chalut
classact143@yahoo.com
(401) 954-7771
Located in Rhode Island
(917) Ad updated 8/21/2017
Hopkins Majestic Image HMM
(Majestic)
AMHA/AMHR 2016 Bay Pinto FANCY Show Stallion
BY AMHA NATIONAL GRAND CHAMPION STALLION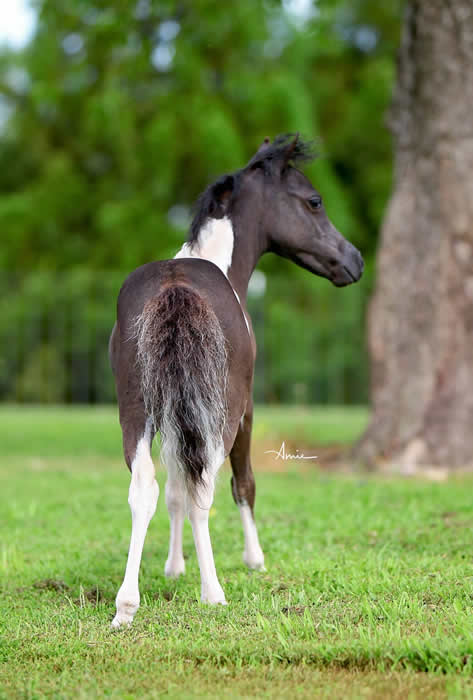 Alliance Unforgettable Image x McCarthys Silhouette
Foaled 4/19/2016
His sire, "Little O" (pictured below, right) is a multi-titled stallion.
His accomplishments include:
AMHR National Grand Champion Senior Stallion - Under,
AMHR Reserve Grand Champion Stallion - Under
AMHA 2-time Reserve Grand Champion - Halter and Driving
5-time WORLD CHAMPION, 5-time RESERVE WORLD CHAMPION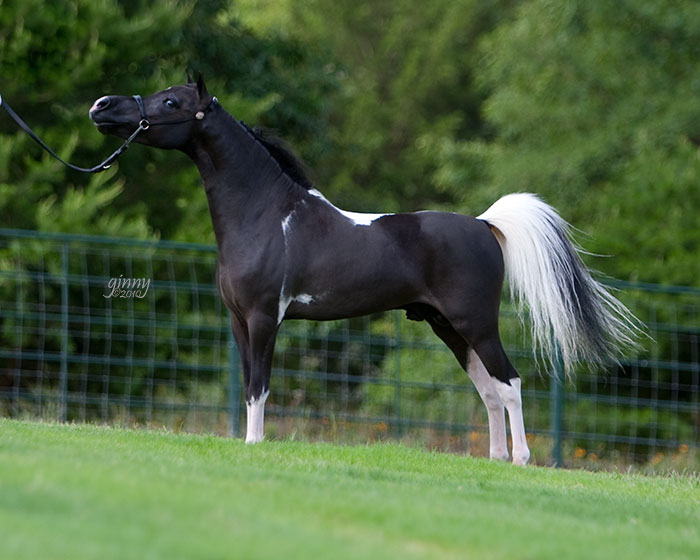 ONE OF THE BEST OF OUR 2016 FOAL CROP!
If you are looking for a World/National quality show colt,
DON'T OVERLOOK THIS BEAUTY!
OFFERED AT $2,500.00
JUST $1,500.00 AS A GELDING AND/OR WITH A SHOW CONTRACT!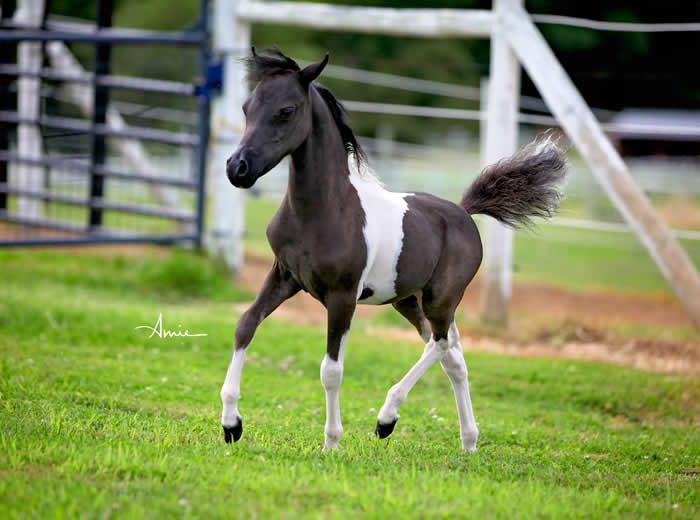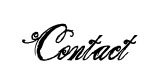 OFFERED BY OUR CORPORATE SPONSOR HOPKINS HEAVENSENT MINIATURES
BRAD & DEBRA HOPKINS
(443) 693-5169
debra@hopkinsheavensentminiatures.com
1089 Pond Neck Road
Earleville, MD 21919
Located in Maryland
(517) Ad updated 10/5/2017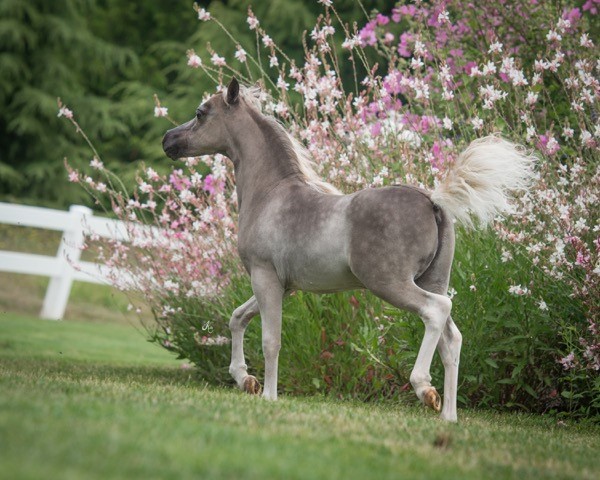 Hunterberry Hill Cheer Me On
Hunterberry Hill Cheer Me On