Miniature Horse Gelding Prospects For Sale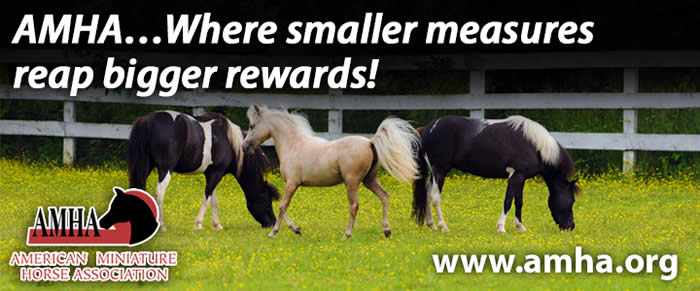 Comfert's Ultimate Portrait
(Kimber)
ASPC/AMHR 2018 Black SHOW Stallion (to be gelded)
ALREADY AN AMHR 2018 NATIONAL TOP FIVE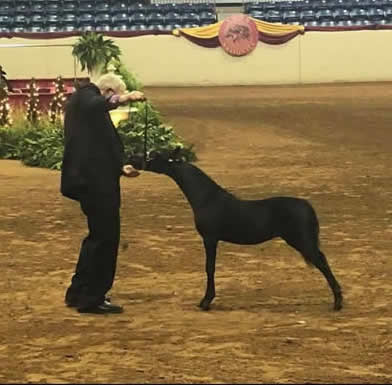 TSL's Portrait In Black x LMJ Her Diamonds
Foaled 5/24/2018
They say a great stallion makes an even better GELDING so that's the play for this little stunner!
Kimber currently measures just 30.5" as an (almost) yearling.
He's looking to mature at or around 34"-35" and may so possibly mature in the AMHR Under Division.
He is sired by TSL's Portrait in Black.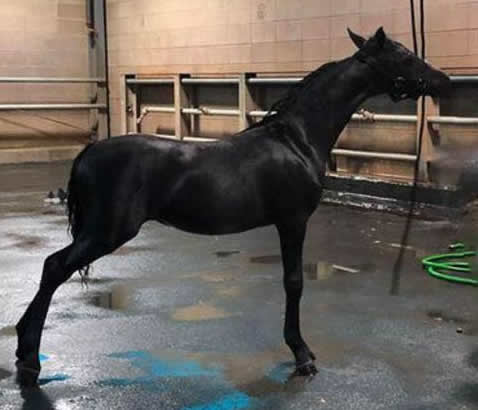 "Portrait" is a full brother to TSL'S RAVENS NIGHTHAWK and he is already a National Champion sire.
Kimber's dam is a Rock "E" granddaughter.
Kimber is a 3/4 sibling to the winning show mare, Comfert's Night of Diamonds.
(Bay horse pictured below at right)
This young stallion is nominated in both AMHR and ASPC Futurities.
Kimber went AMHR National Top Ten in 2018 as a stallion -
- just imagine the heights he could reach as a gelding.
PRICED AS A GELDING AT $1,500.00


Comfert's Paint Me a Portrait
(Bae)
ASPC/AMHR 2018 Bay SHOW Stallion (to be gelded)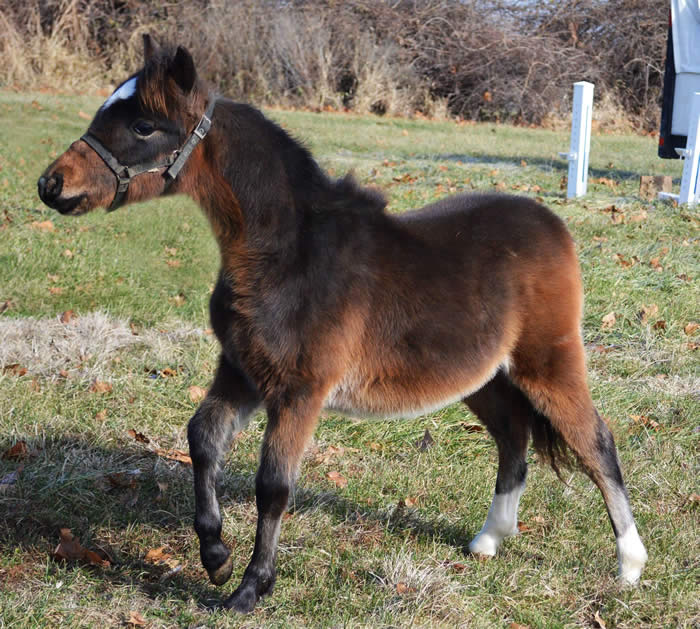 TSL's Portrait in Black x Michigans B-B Bright & Beautiful
Foaled 5/05/2018
Bae is certainly worthy of remaining a stallion but we've decided to offer him for sale as a SHOW GELDING only at this time.
On pedigree alone, he stands out as a future CHAMPION.
He is out of a full sibling to "Michigan's Rare & Tear".
This boy is also FULL sibling to our AMHR National Champion Carefree's Self Portrait who we will be bringing back out to show in 2019!
With his well set, long neck, and nice movement, Bae should make a future all-around performance horse that can hold his own in the HALTER ring.
He is nominated in both AMHR and ASPC Futurities.
Bae is not yet shown.
His dam is not only a full sibling to Michigan's Rare & Tear, she was among the high sellers at the Taylor Pony Farm action.
PRICED AS A GELDING AT $1,500.00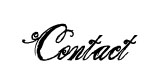 Gabby Guffler
CAREFREE MINIATURES & SHETLANDS
(314) 779-8183
Gabbygufler@gmail.com
Located in Wildwood Missouri
(61519X) Ad updated 12/17/2018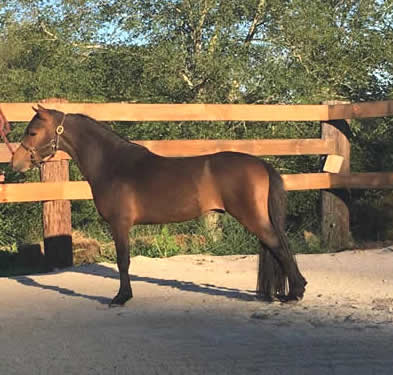 Designer Lifetime Whiskey Bay
2014 AMHA/AMHR 34" Bay Stallion
Proven Show Horse - Awesome GELDING Prospect Too!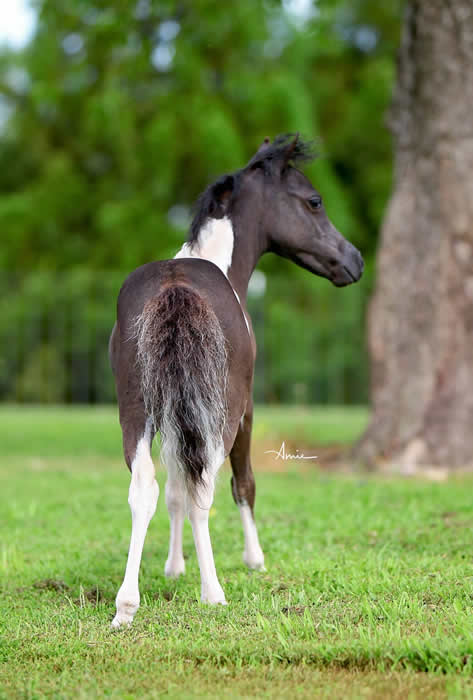 Hopkins Majestic Image HMM
AMHA/AMHR 2016 Bay Pinto FANCY Show Stallion
BY AMHA NATIONAL GRAND CHAMPION STALLION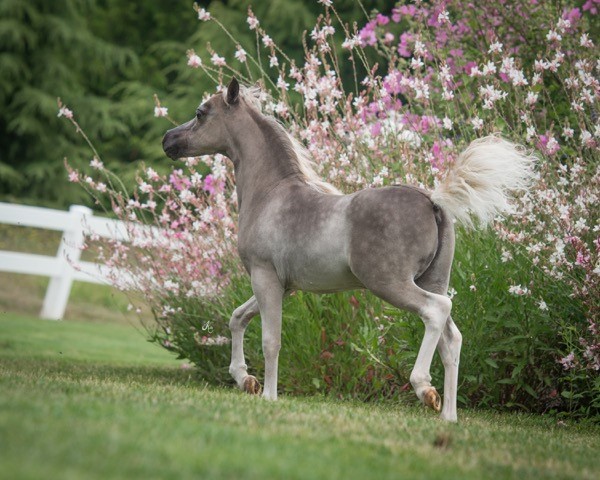 Hunterberry Hill Cheer Me On
SOLD FROM THIS PAGE
Hopkins Majestic Image
Designer Lifetime Whiskey Bay
Hunterberry Hill Cheer Me On