Two Year Old Miniature Mares - 2017 Mares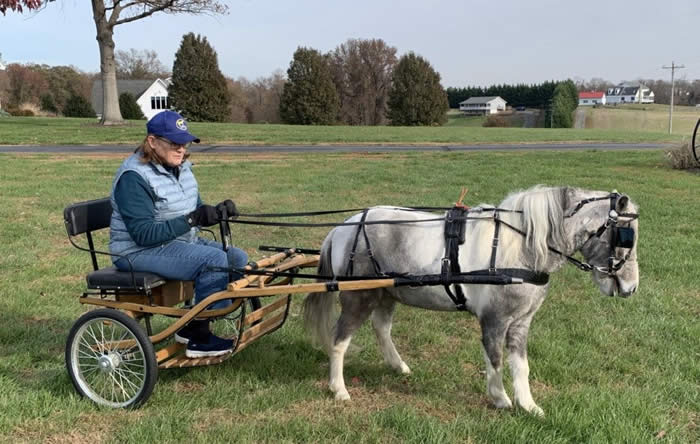 Hopkins PC Peppermint
(Pepper)
AMHA/AMHR 2017 Grey Pinto Mare
STARTED IN CART & READY FOR YOUR FINISHING TOUCHES!
Ravenwood Poker Chip x Vanity Grove Farms Simply Divine
Foaled 4/05/2017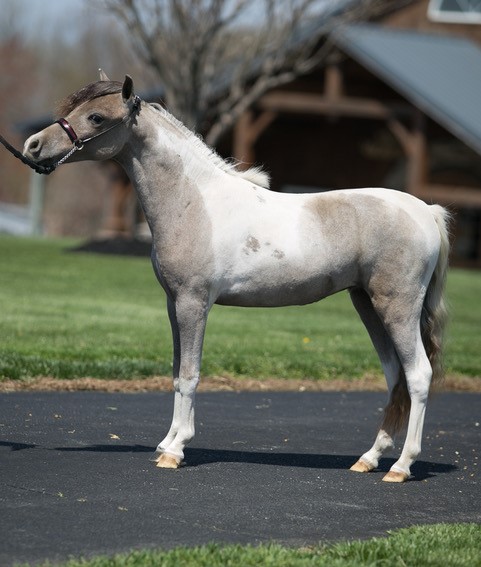 LOOKING FOR A COMBINED DRIVING EVENTS (CDE) PROSPECT?
Pepper has the brains and the talent to be a superstar!
She has been well started in the cart and is ready to be finished.
Her outstanding mind is ideal for a driving horse -
she's quiet & willing and quick to learn.
Pepper has pretty, sweepy Classic Pleasure movement.
Of course she's not only talented - Pepper is pretty as well.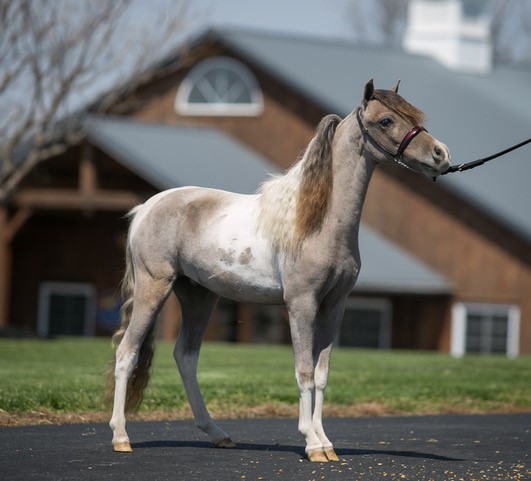 Her sire, Poker Chip (PC) is a World GRAND Champion Classic Pleasure Driving Horse.
He's a Triple Registered Shetland and crosses SO well with classic Miniature Horse bloodlines, adding refinement while staying under 34" tall.
Pepper should mature right about 34".
She will make a treasured broodmare when her show career is done but for now we see her as a future driving CHAMPION.
Asking $2,800.00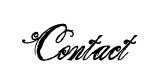 OFFERED BY OUR CORPORATE SPONSOR HOPKINS HEAVENSENT MINIATURES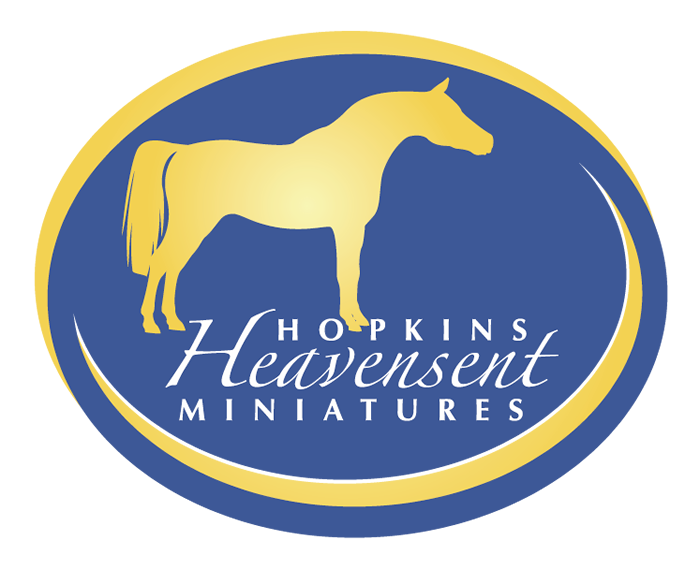 BRAD & DEBRA HOPKINS
(443) 206-4577 (Deb's cell phone)
(443) 693-5169
debra@hopkinsheavensentminiatures.com
1089 Pond Neck Road
Earleville, MD 21919
Located in Maryland
(052020X) Ad updated 11/18/2019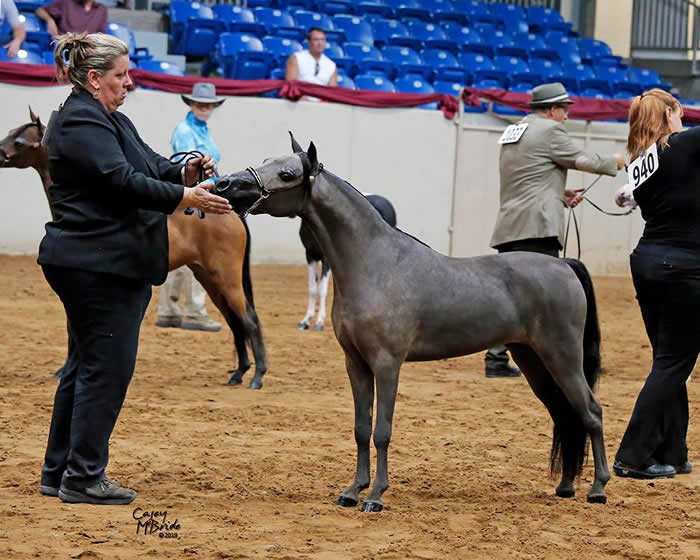 Skylight's Divine Design
(Dee)
AMHR Registered 2017 36" Buckskin Mare
TOP BRED MARE - SHOW HER THEN BREED HER!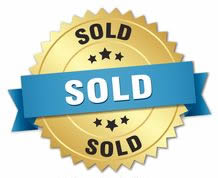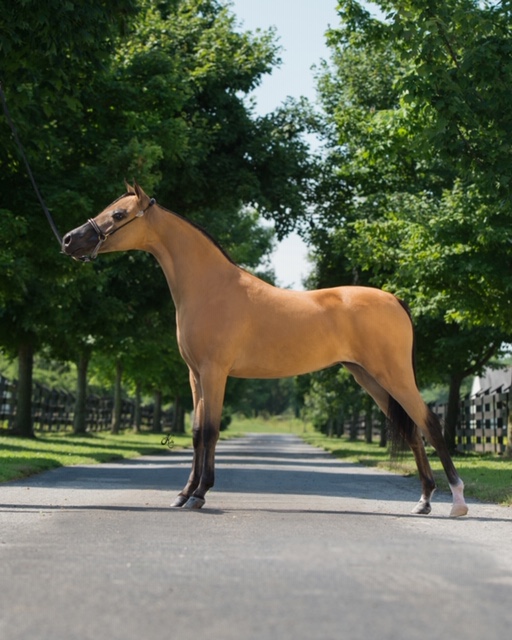 Little Kings Intrigue
(Intrigue)
AMHR Registered 2017 Buckskin SHOW Mare
DIRECT DAUGHTER OF "HOOTIE"
Exposed to TRIPLE REGISTERED "BOLERO" Son for 2020!
In Cahoots x Little Kings Kiss My Bucks
Foaled 4/15/2017
Intrigue has quite the enviable pedigree!
She's the ultimate cross of SHOW PONY Shetland with classical BUCKEROO bloodlines!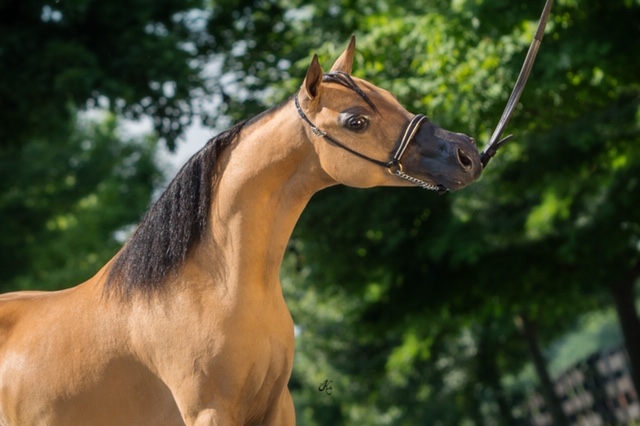 Her SIRE is ASPC Congress and AMHR National Champion producer, Little Kings In Cahoots (aka HOOTIE)
Intrigue's dam is a lovely BOONES LITTLE BUCKEROO bred mare.
Intrigue is a proven show mare that is easy to fit up and condition.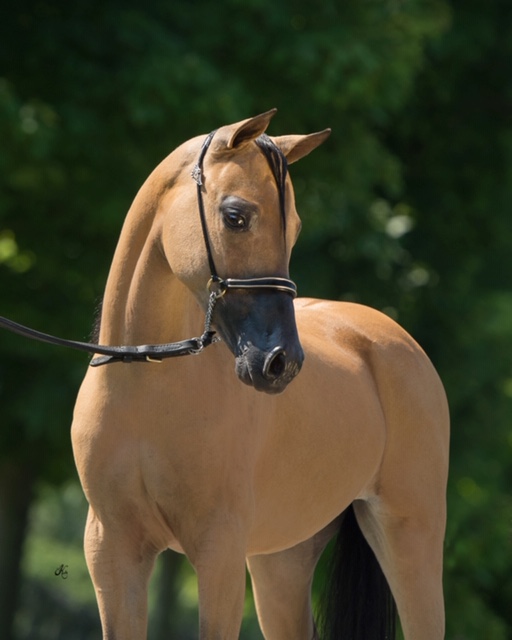 This mare is currently in SHOW condition at Danielle Hill Training Center (DHTC) in Delaware.
Intrigue is 36" tall as a mature two year old.
She is exposed to Triple Registered ALLIANCE BOLERO BELLAGIO for a possible 2020 show foal.
Her new owner may get to SHOW this mare in 2019 then have a 2-in-1 package for 2020!
Truly a lovely mare that would make a nice addition to an AMHR breeding program!
PRICED RIGHT AT $5,000.00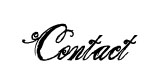 NEW WEST RANCH
Lonnie Perdue
newwestranch@gmail.com
(302) 363-1484
LOCATED AT DANIELLE HILL TRAINING CENTER
Dover, Delaware
(121219X) Ad updated 11/8/2019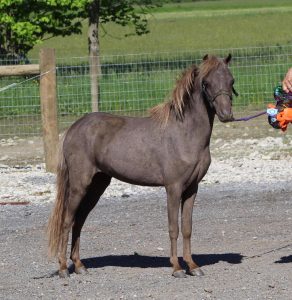 Fallen Pines Break The Bank
(Babs)
AMHA/AMHR 2017 35" Smokey Black Mare
++ BUCKEYE BRED GRANDDAUGHTER OF RAGTIME ++
Mini Ridge Paso Doble x Buckeye WCF Taxi Two
Foaled 3/30/3017
Another well bred mare is looking for a zip code!
Babs will be ready to breed to your fine stallion in 2020!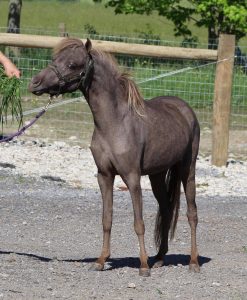 We'd keep her and breed her to one of ours but we simply have too many nice mares.
(good problem to have!)
Babs is a grand daughter of World SUPREME Champion Grahams Ragtime.
She goes back to the iconic RHOTENS LITTLE DANDY on her dam's side so you could say driving is in her blood!
She is sound and correct and should be an asset to any fine breeding program.
PRICED AT $4,250.00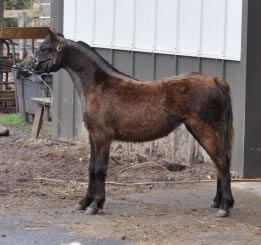 Finchwoods Moon Over Georgia
(Georgia)
ASPC/AMHR 2017 37" Black Mare
RHA Guitar George x SMHC's Excelsior's Bright Starlett
Foaled 3/05/2017
Hard to imagine we are offering this mare for sale!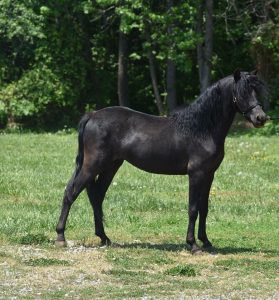 DVM Farms is focusing their premier breeding program on our "Under 34" Miniatures
- so Georgia is offered to another farm that wants to produce outstanding AMHR/ASPC horses.
Georgia is super SWEET and easy to work with.
She has a pretty face, kind eye and tiny, expressive ears.
No doubt she could get fit up and become a wonderful show mare.
As a broodmare, she could very well produce your next National Champion!
$3,850.00
Nicole & Boomer Pearsall
DIVA VALLEY MINIATURES
5 Jimro Road West Middlesex, PA 16159
(412)527-0358 (call or text)
dvmfarms@hotmail.com
Located in Pennsylvania
(122919NX) Ad updated 12/9/2019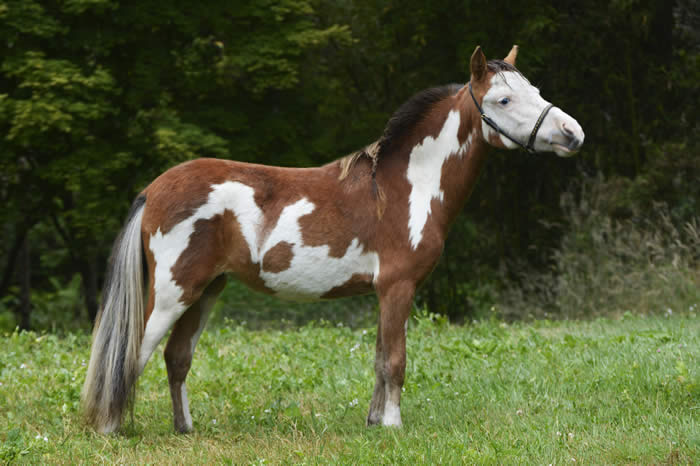 Pacific Tickle Your Fancy
(Fancy)
AMHA/AMHR 2017 31" Bay Frame Overo Pinto Mare
COLOR TESTED HOMOZYGOUS BAY (AA) (Ee) (nO) OVERO PINTO
Magic Mans Color Prints x Canterbury My Fair Lady
Foaled 4/08/2017
WE'VE CROSSED "COLOR PRINTS" WITH "MY FAIR LADY" SEVERAL TIMES -
and the resulting foals have always been outstanding.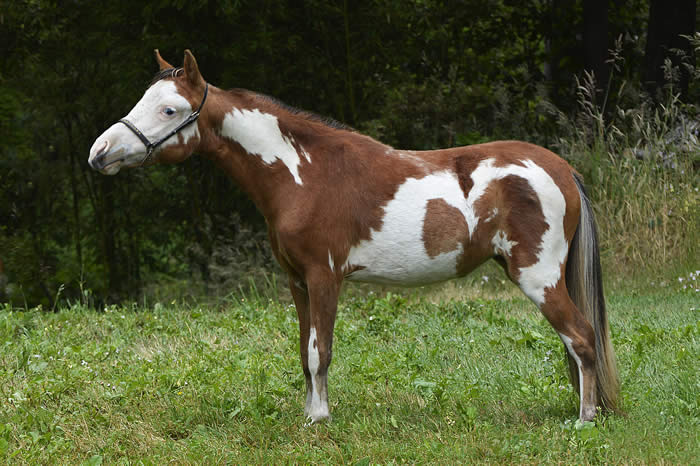 It's no surprise that Fancy is pure "eye candy".
It's hard to find a mare with such brilliant color and markings -
- rich mahogany bay with bold splashes of white and jet black in her mane and tail and check out her striking BLUE eyes!
She's sweet and mellow with a kind and willing disposition.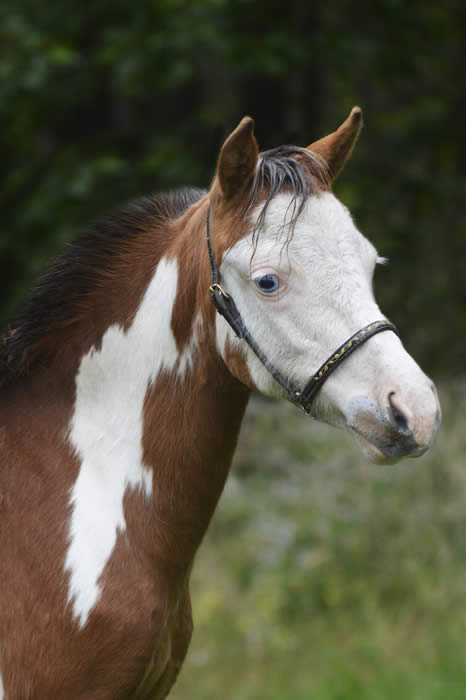 Fancy is easy to catch and stands calmly for grooming, vaccinations and farrier.
SO many options for her future -
SHOW HER - BREED HER - LOVE HER!
Fancy should mature just over her current height of 31" so if you love them small and correct with winning temperaments, check her out!
OFFERED FOR SALE AT $3,500.00
PACIFIC PINTOS MINIATURE HORSES
Joanne Abramson
(707) 357-4380
minis@pacificpintos.com
www.pacificpintos.com
Located in Northern California
(031020X) Ad updated 9/9/2019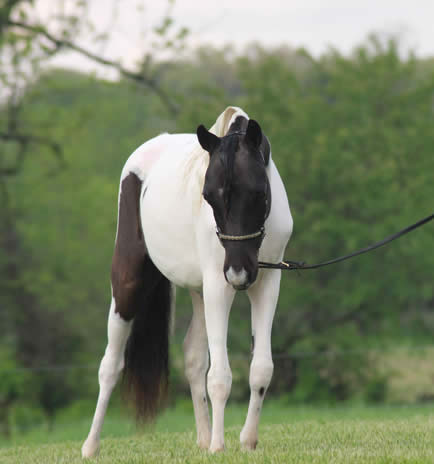 Sunny Side Neon To The Moon
ASPC/AMHR 2017 Black Pinto SHOW Mare
BY WORLD RES GRAND CHAMPION "NEON RAINBOW"
CAN BE BRED TO NATIONAL CHAMPION STALLION AT NO ADDITIONAL CHARGE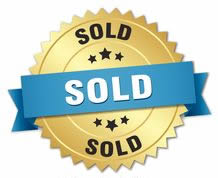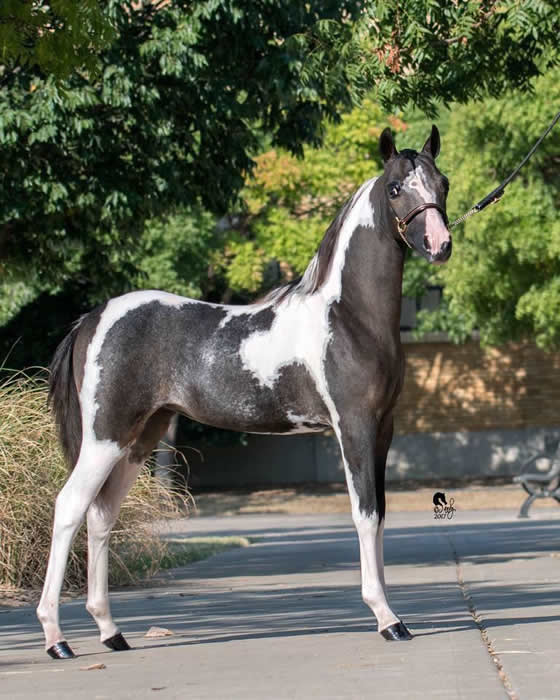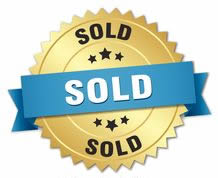 Carefree's Self Portrait
ASPC/AMHR 2017 Black Pinto Show Mare
ALREADY AN AMHR NATIONAL CHAMPION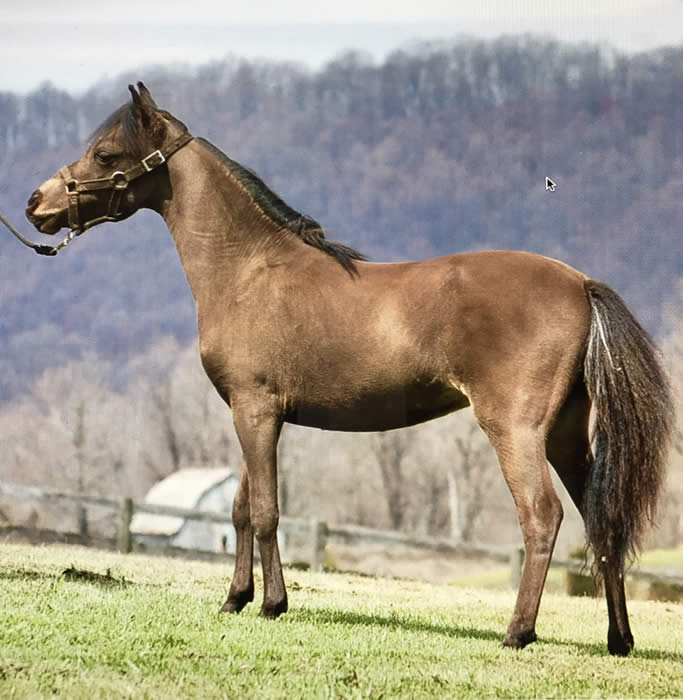 Standing Ovation Lil Porsche
(Porsche)
AMHA (pending/guaranteed) AMHR Registered 31" Bay Mare
Aloha Acres A Silent Chance x Vanity Grove Farms Petite Sirah
Foaled 7/01/2017
This PRETTY and PERSONABLE little mare is offered for your consideration!
Porsche is sweet and showy with big expressive eyes that will melt your heart.
Her body is balanced and ultra refined.
Check out her impressive pedigree!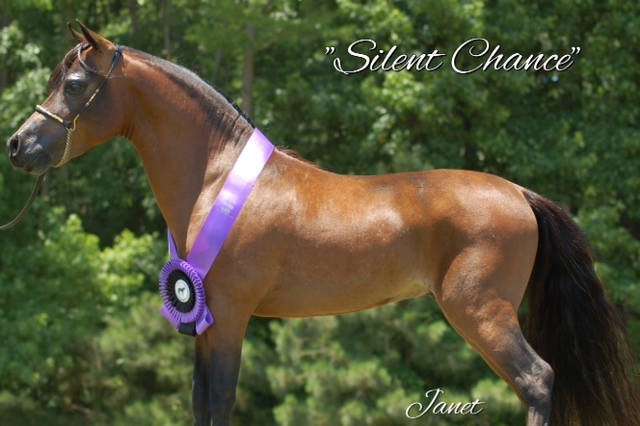 Porsche sire (pictured at left) is a direct son MCCARTHYS ALOHA SILENT PARTNER -
- World Res GRAND CHAMPION and sire to multiple World/National Champions.
Her dam is a daughter of McCarthys Hershey Swirl -
- a 3/4 sibling to Silent Partner.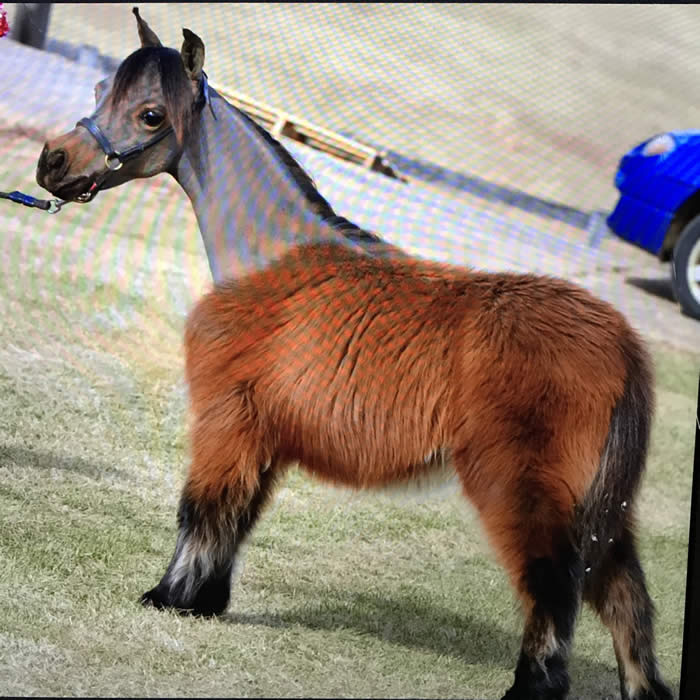 She also boasts the immortal ROWDY as well as AMHA National GRAND Champion, NFC DANDYS SHADY LADYin her lineage.
She'll be making her show debut in Lexington Virginia next month and we are excited to see her show career take flight.
We've taken some hair off (see at right!) and we're VERY excited about how Porsche is maturing - still super elegant and showy
She's AMHR registered and can be progeny hardshipped into AMHA in 2019, increasing her value as a show mare and future broodmare.
PRICED LOW AT $2,500.00
| | | |
| --- | --- | --- |
| | | |
| | | MCCARTHYS COOKIES N CREAM |
| | ALOHA ACRES A SILENT CHANCE | |
| | | SRF STARLETTE |
| STANDING OVATION LIL PORSCHE | | |
| | | MCCARTHYS HERSHEY SWIRL |
| | VANITY GROVE FARM PETITE SIRAH | |
| | | WHF MISS EASTER |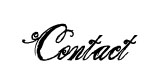 Tony Benvenuto
STANDING OVATION MINIATURES
(434) 221-0098
www.standingovationminiatures.com
virginiaminis38@gmail.com
Located in Elon, Virginia
(90519X) Ad updated 6/26/2019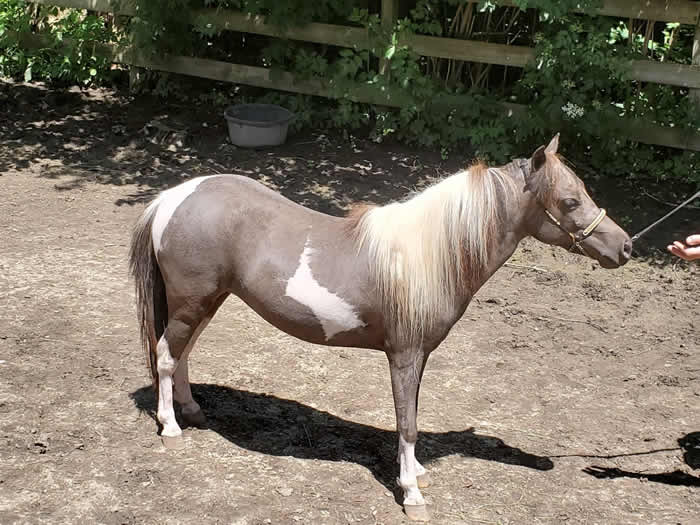 JA Miniatures Magic Girl
(Baby Doll)
AMHA/AMHR 2017 Shetland Blend 31" Black Pinto Mare
KMHB Nominated - Win money while you show AMHA
Ten Ls Destinys In The Buff x JSW Magics Summer Love
Foaled 5/8/2017
This little mare is aptly named.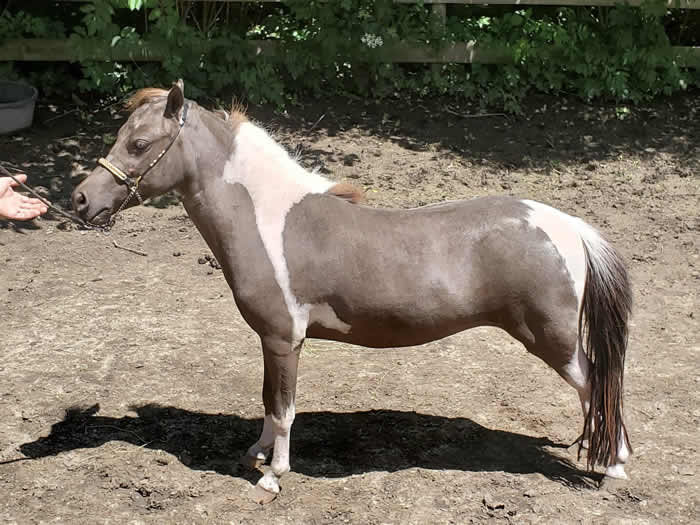 "Baby Doll" as as sweet as she is pretty and her pedigree is enviable.
Her sire is Get-of-Sire WORLD CHAMPION and multi World/National Champion producing stallion, TEN LS DESTINYS IN THE BUFF.
Baby Doll is easy to handle and is up to date on farrier and deworming.
OFFERED FOR SALE AT $2,500.00
Jason Alt
JA MINIATURES
(419) 202-8646
jaminiatures@yahoo.com
Located in Leipsic, Ohio
(81019X) Ad updated 10/19/2019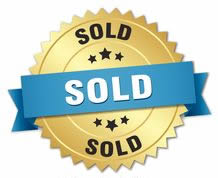 LE Aces Electra
AMHA/AMHR 30" 2017 Black Mare w/Blue Eyes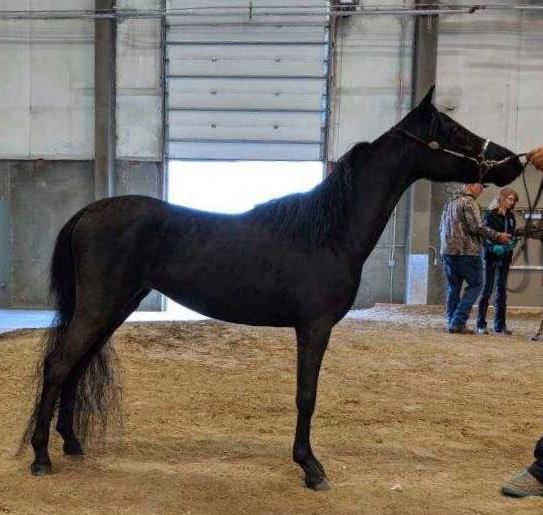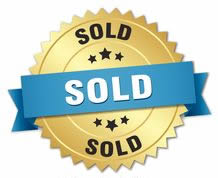 OP Desert Springs Dark Desire
ASPC/AMHR 2017 Black Mare
+++ NICE MARE WITH ALL-AROUND POTENTIAL +++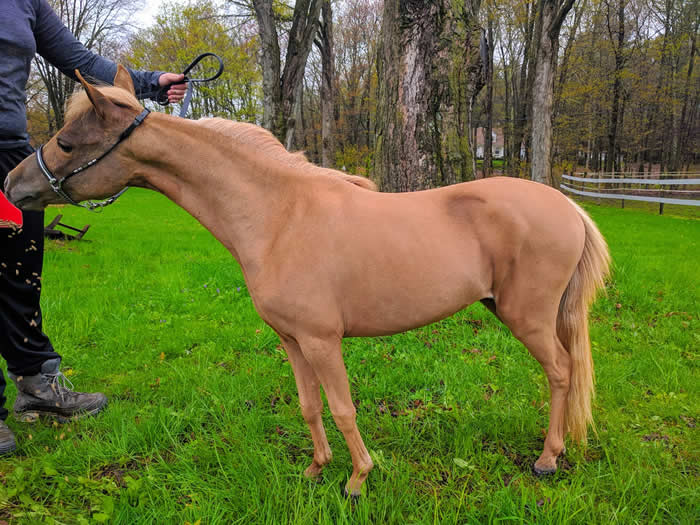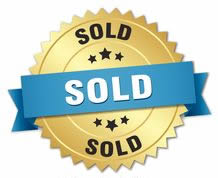 Minners Amadeus Razzle Dazzle
AMHA Registered 2017 31" Sorrel Mare
SUPER SWEET MARE FOR SHOW OR THERAPY WORK!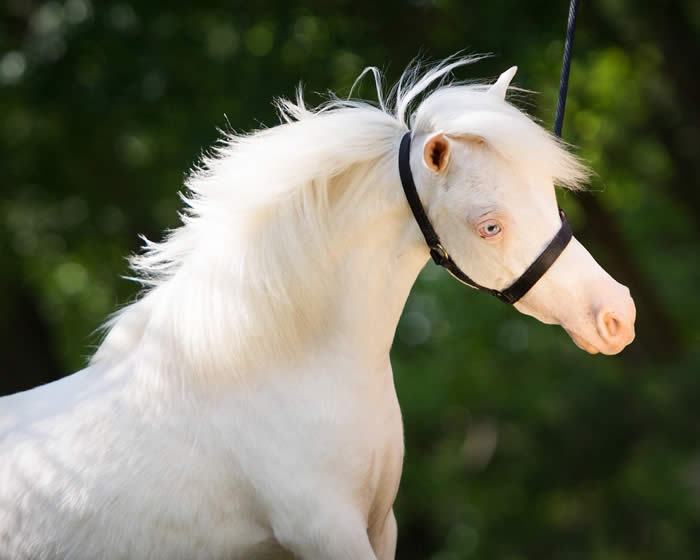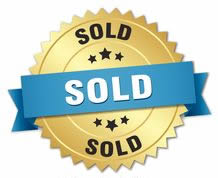 Olympian Idols Velvet Kisses
AMHA/AMHR 2017 31" Cremello Mare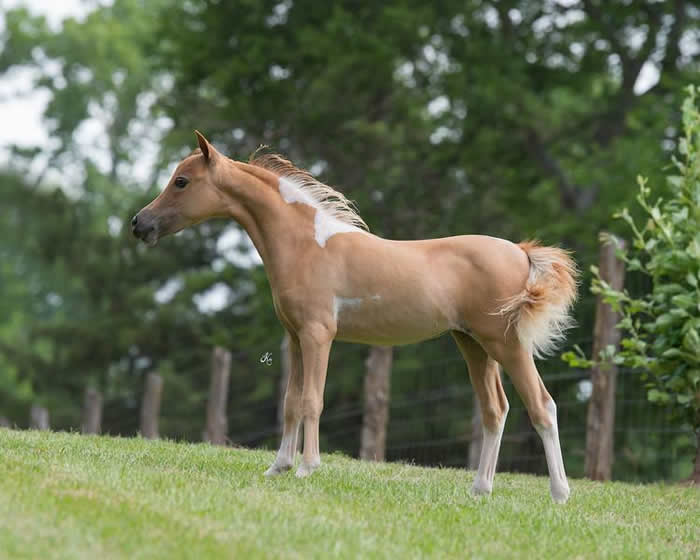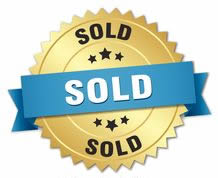 Olympian Country Debutante
AMHA/AMHR 2017 Sorrel Pinto 31.5" SHOW Mare
SOLD HORSES:

DVM Pasos Blue Harmony (December 2019)

Sunny Side Neon To The Moon (December 2019)

Skylites Divine Design (December 2019)

LE Aces Electra (September 2019)

Minners Amadeus Razzle Dazzle (July 2019)

OP Desert Springs Dark Desire (July 2019)

Olympian Country Debutante (July 2019)

Olympian Idosl Velvet Kisses (July 2019)

Carefrees Self Portrait (April 2019)

Lil Achers Aint She Purdy (March 2019)

TOF Baybees Arabella (December 2018)

Azariahs Alluring Eagle (December 2018)

DVM Pasos Iam Sasha Fierce (October 2018)

Mini Ridge La Luna Bella (September 2018)

Echo Falls Bey Eclipse (August 2018)

Hopkins Angelic Image (April 2018)

Lucky Four Thunders Dream Come True (Jan 2018)

Bandidos Repeated In Red (October 2017) Sold to France

PHR Candy Crush (August 2017) Congrats to CMC Miniatures

EE Princes Sara (August 2017)

Covergirls French Kiss By Fabian (July 2017)

Chance Of Golds Show Me The Buff (May 2017)

CD Fashion Is My Kryptonite (February 2017)

Tricetta CE Abbys Lady Spice (January 2017)

Hunterberry Hill Cherie Amore (December 2016)

Lucky Four Rebelchase Exotica (December 2016) Heading Overseas!

Minners Unforgettable Irish Blessing (November 2016)

Libertys Redi To Dare (November 2016)

DVM Geneses Lady Eyes (November 2016)

Azariahs Unpisputed Star (September 2016)

Flying G Assured Mailbu Barbie (August 2016)

Ravenwoods Another Chance (July 2016)

Hopkins Golden Image (July 2016)

CD Fashion Is My Kryptonite (July 2016)

DVM Rebs Heaven On Earth (June 2016)

Ericas Trotters Bab E Doll (June 2016)

PHR ZP Mystique (May 2016)

OR Missdemeanor Buckskin Beads Hawk (April 2016)

Aloha Acres Flirting With The Lite (April 2016

OR LM Hawks Phantom Of The Opera (April 2016)

Los Arboles Extreme Sensation (April 2016)

Aloha Acres Lady Of Lite (February 2016)

Wingate Indiana (January 2016)

Stars Gift Wrapped (January 2016)

Hopkins Irresistible Image (October 2015)

Lovett Farms Settin Fancy Free (October 2015)

CMCs Scouts Rowdy Baroness (September 2015)

DW Buckin Rosa Mia (September 2015)

Stars Glass Slippers (August 2015)

Ravenwood War Of The Roses (July 2015)

Bandidos All Blinged Out (June 2015)

Sunny Side JoniBuck O So Wild (June 2015)

Hopkins Champagne Fame (May 2015)

Gander Hill California Chromin (April 2015)

Lazy N Unforgettable Desires (February 2015)

Tapestrys Triple Shot Espresso (February 2015)

Gander Hill CA Lady In Black (February 2015)

LK Eagles Unos Ritzy Rose (February 2015)

Vista Valley Its About Romance (December 2014)

Covergirl Rocks QueenOf RockNRoll (December 2014) SOLD IN 4 DAYS!

Tyler's Kashmire Sapphire of LTF

Playtimes In Amir Or IC Me2 (November 2014) Congratulations to Janet King

RFM Geneses ShesMyTen (October 2014)

Hopkins The Joker In January (October 2014)

Hopkins The Jokers Blazin Jasmin (October 2014)

Ravenwood Dreamcatcher (August 2014)

Stars Miss Majestic (August 2014)

Mercedes Giselle (August 2014)

Gander Hill California Keepsake (July 2014)

Ten Ls Kiss Me In The Buff (June 2014)

Ten Ls Bikini Buff (May 2014) Heading overseas

Hopkins The Jokers Irish Eyes (May 2014)

Black Mountain Troubadors Lyric (March 2014)

Hunterberry Hill High Hopes 4U (February 2014)

Mountain Meadows Breakers Fiesta (February 2014)

Hills Geneses Forevermore (January 2014)

LK Eagles Unos Graceful Ginger (January 2014)

Hunterberry Hill Have A Little Jazz (January 2014)

Arion Bandstand Harmony (December 2013)

Rivendells Carmel Contessa (November 2013)

Rainbow Ridge Moonlight Serenade (November 2013)

Gander Hills California Elegance (November 2013)

Hunterberry Hill Kenya SE (October 2013)

LR Hennessey Precious Girl (October 2013)

LR Hennesseys Mne All Mine (October 2013)

Ten Ls Destinys Im In The Buff Too (October 2013 - Congrats to Lynn Gulledge-Fatale!)

Poco De Oro Bella Mia (October 2013)

Lucky Four Rowdys Reason To Dream (September 2013)

LM Hawks Thumblelina (September 2013)

Elite Velvet Vixen (September 2013)

Gander Hill Miss California (July 2013)

Caldwell's Whata Pretty Picture (June 2013)

RFM Geneses Russian Contessa (June 2013)

Alliance Unforgettably Charmed (heading overseas!)

Alliance Fiery Kisses (heading overseas!)

Ericas Take My Picture

Sunny Side JoniBuck O So Fanci - (Congrats, Bill & Caroline Robinson)

Westwind Hopalongs Top Silver Star

Wa-Fulls Sweet Snip's Brandy

HHP Desirable Debutante

Dundees Replicas Wild Ginger

Ten Ls Passion In The Buff

LM Kodys Pretty Penny

CMC RG Appear In Glory

Eastside Making Waves

LM Idols Rihanna Hawk

GRF Lines Little Lass

Hytide Hallelujah

LR Hennesseys Miss Baily