Two Year Old Miniature Horse Mares For Sale - 2019 Mares
OU Dreams BT Lil Snow White
(Snow)
AMHA/AMHR 2019 31" Tobiano Perlino Mare
PERFECT FUTURE BROODMARE FOR THOSE BUCKSKIN LOVERS!
Little Kings BT Buck Bandito x B Springhill Midnight Little Dream
Foaled 5/05/2005
THIS MARE WILL BE A COLOR PRODUCER!
(LAB TESTED EE Aa CrCr T1 Nd1)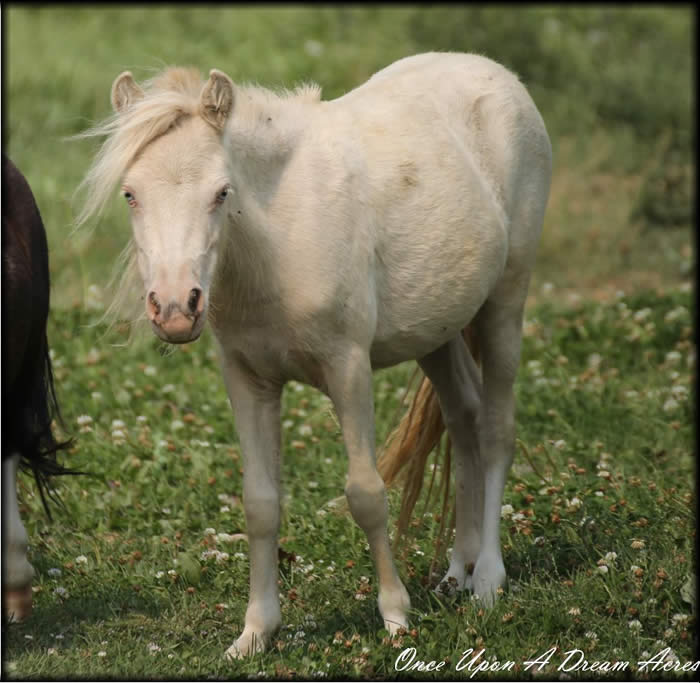 "Snow" is a sweet, calm mare that is a joy to have around the farm.
She's a brilliant PERLINO pinto with her dam's endearing disposition.
She's not only SWEET - Snow is conformationally correct with a beautiful head and legs for miles -
- hard to find in a Miniature Horse of her small size!
She has been handled extensively by children and would make a wonderful family horse.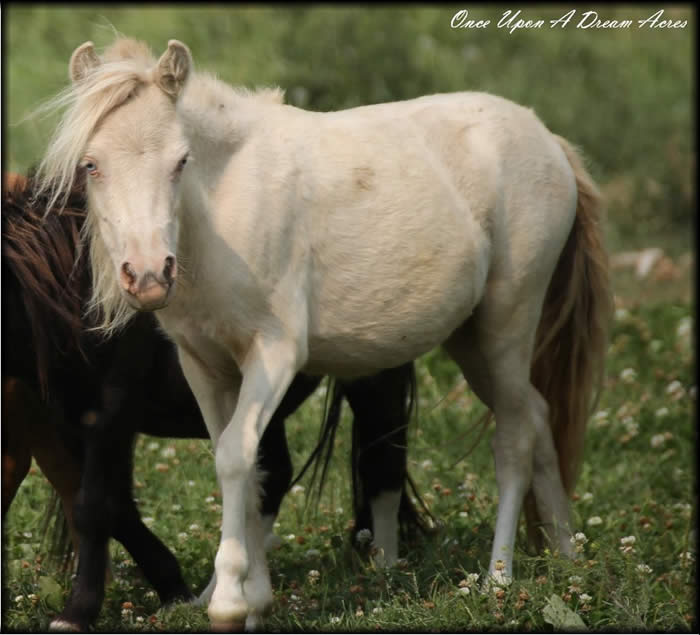 Because of time restraints, Snow has never been shown but could make a competitive mare for any youth or amateur.
Snow has an enviable pedigree including:
BOONES LITTLE BUCKEROO
HUNT HOUSE FARMS MEDALION
LK IMA A BOONES LITTLE BUCKEROO TOO (aka BT)
This uniquely colored mare is easy to catch, clip, lead and tie.
She's ready for YOU to bring out her full potential!
PRICED AT $2,500.00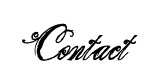 ONCE UPON A DREAM ACRES
Elizabeth Keck
(435) 881-4257
oudreamacres@gmail.com
Located in Idaho Falls, Idaho
(080321X) Ad updated 3/2/2021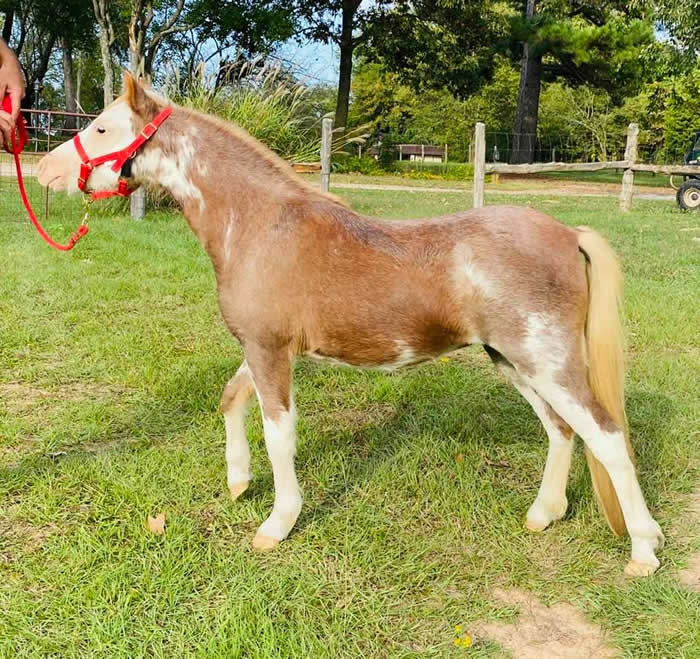 Aloha Acres Can't Stop Lookin
(Looker)
ASPC/AMHR Shetland 2019 37" Red Roan Sabino Mare
Rayvik Maserati x Caldwells Look Over Yonder
Foaled 3/14/2019
- BRILLIANT COLOR -
- CORRECT COMFORMATION -
- OUTSTANDING PEDIGREE -
This pretty sabino roan mare checks all the boxes.
She is sired by the incredible Triple Registered stallion, RAYVIK MASERATI.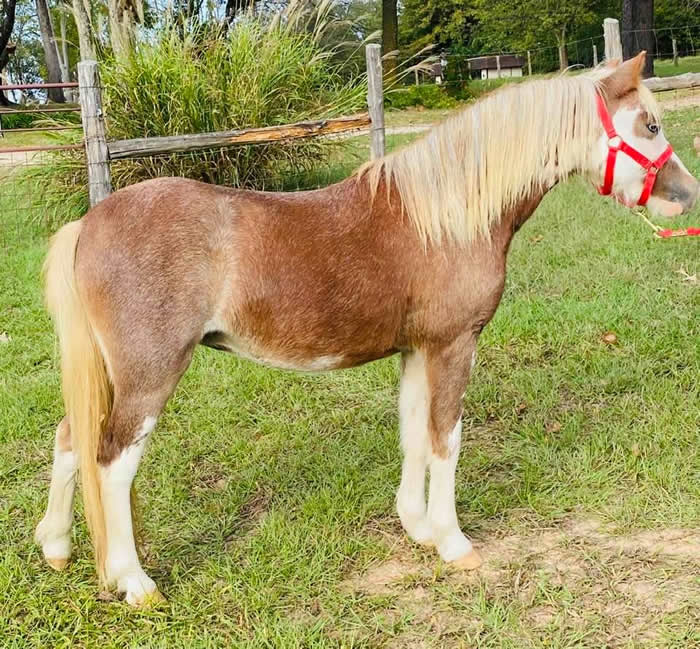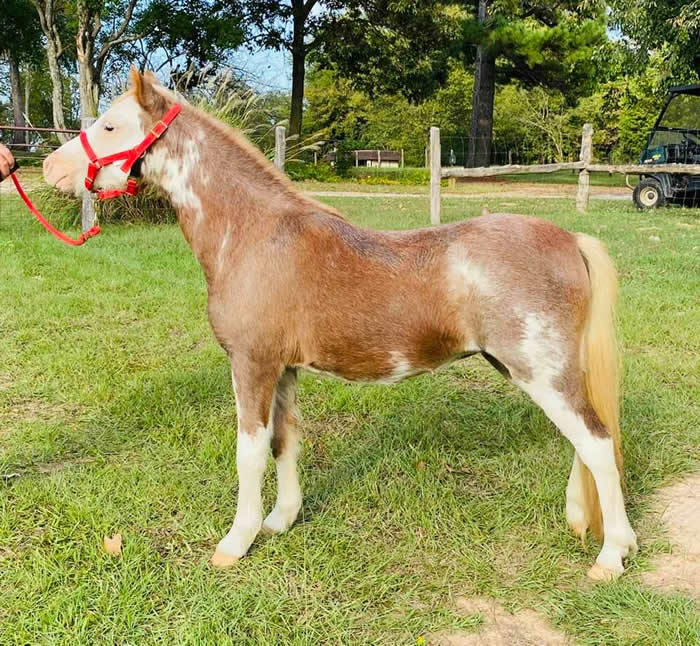 He is producing show quality, colorful foals with plenty of chrome.
Looker's dam, CALDWELLS LOOK OVER YONDER, is a daughter of GRAHAM'S LITTLE JOKER and goes back to RED ROCK KID LEE, top & bottom.
We have sold our Triple stallion that we purchased her to compliment - we LOVE her but she's too tall for our AMHA/AMHR program.
PRICED LOW AT $3,500.00
VISIT OUR AUCTIONS PAGE TO SEE THE COMPLETE LIST OF LIMESTONE HORSES FOR SALE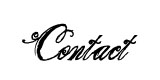 Janet King
LIMESTONE MINIATURES
(903) 629-3234
jfk657@yahoo.com
www.limestoneminiatures.com
Located in Winnsboro, Texas
(030121NX) Ad updated 6/1/2021

Welcome to Diva Valley Miniature Horse Farm !

We started raising Miniature Horses in 1980 as Jones' Mini-Whinnies but have now converted to Diva Valley Miniature Horse Farm as we have changed our breeding program to accommodate the ever increasing competition in the AMHA and AMHR. DVM Farms is owned by Nicole and Boomer Pearsall and is located in western Pennsylvania just off I-80 just a few yards over the OH/PA border about an hour north of Pittsburgh and an hour east of Akron, OH.  Nicole and Boomer also own Penn-Ohio Veterinary Services which is also located at their residence in West Middlesex which requires a lot of their attention; however, with the help of Nicole's amazing mother, Elaine Buchanan, the horses are well-taken care of and spoiled !  Our horses boast many of the top bloodlines that are winning in the show ring today such as Graham's Ragtime, First Knights Billy Idol, Champion Farms Nighthawk, and Buckeye WCF Leeland Royal Grand; but, at the same time are deeply rooted in bloodlines that have stood the test of time such as FWF Little Blue Boy, Boogerman, Rowdy, Sid's Rebel, FWF Little Wardance, and Gold Melody Boy. Our horses hold many AMHA and AMHR National titles and also Hall of Fame titles.  
Now after 35 + years of raising miniatures, we are very proud of what we are producing.  We have sold minis to many different countries and enjoyed meeting people from all over the World.  Please feel free to call or stop by our farm to see what we have to offer!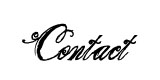 Nicole & Boomer Pearsall
5 Jimro Road West Middlesex, PA  16159
(412)527-0358  (call or text)

dvmfarms@hotmail.com
Located in Middlesex, Pennsylvania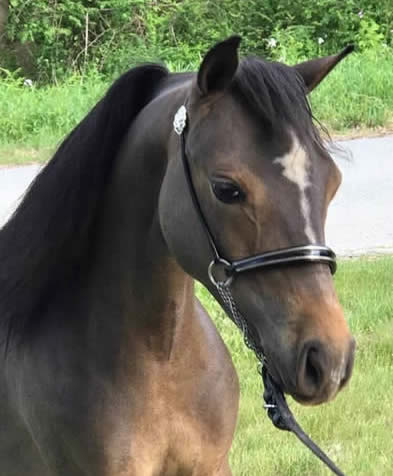 Top O The Meadow A Time To Shine
(Tia)
ASPC/AMHR/AMHA TRIPLE Registered 2019 Bay Mare
HARD TO FIND TRIPLE REGISTERED MARE - BOTH PARENTS ARE NATIONAL CHAMPIONS & HOF WINNERS
Rayvik Jocomotions Move N Time x Michigans Blue Plate Special
Foaled 5/10/2019
This TRIPLE registered yearling mare is the result of crossing TWO Hall of Fame (HOF)/National Champion show horses.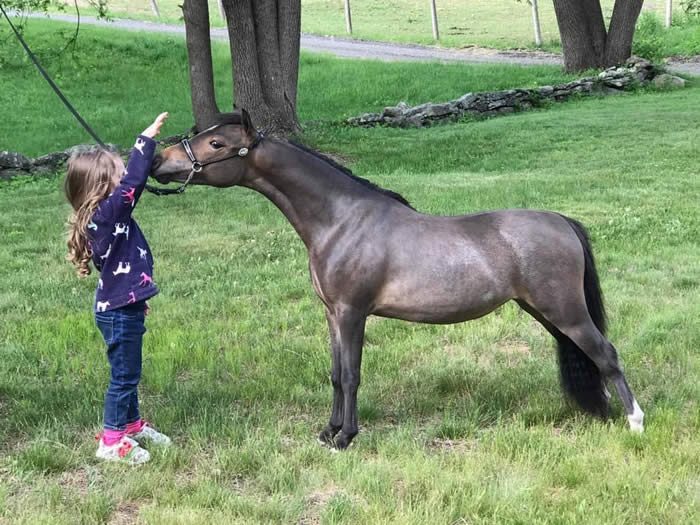 Tia's sire, Rayvik Move N Time was an AMHR Multi National Champion and HOF stallion.
Move N Time is a son of RAYVIK JOCOMOTION -
- AMHA World & AMHR National GRAND CHAMPION Stallion.

Jocomotion is a direct son of World SUPREME CHAMPION producing stallion, D&S Jo Cos Lil Admiral.
Tia's dam is a Hall of Fame and a Multi AMHR National Champion in Halter AND Driving.
Tia is all sweetness and sugar.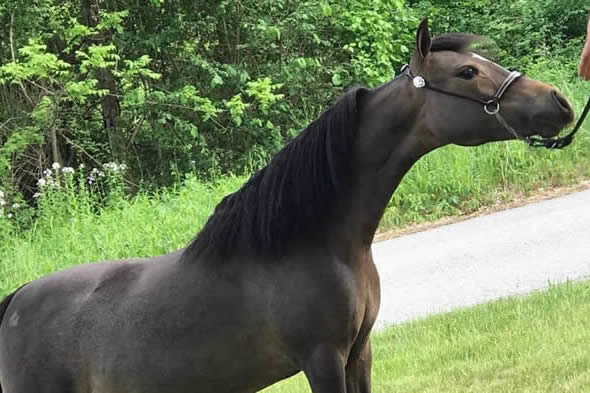 She sets up well for halter and is very willing to please.
With her stellar pedigree, Tia will make a valuable broodmare, passing on her wonderful temperament to her offspring.
She is projected to mature around 34" but her price reflects that she sells with no guarantee on AMHA height.
PRICED RIGHT AT $2,500.00
SHOULD MATURE ABOUT 34" TALL BUT SELLS WITH NO AMHA HEIGHT GUARANTEE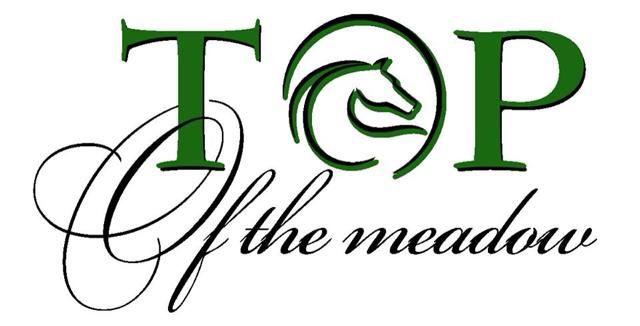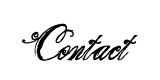 Dianne Connolly
Top O' The Meadow Farm
llandian3@yahoo.com
www.topothemeadowfarm.com
Located in Hancock, New Hampshire
(022021X) Ad updated 1/1/2021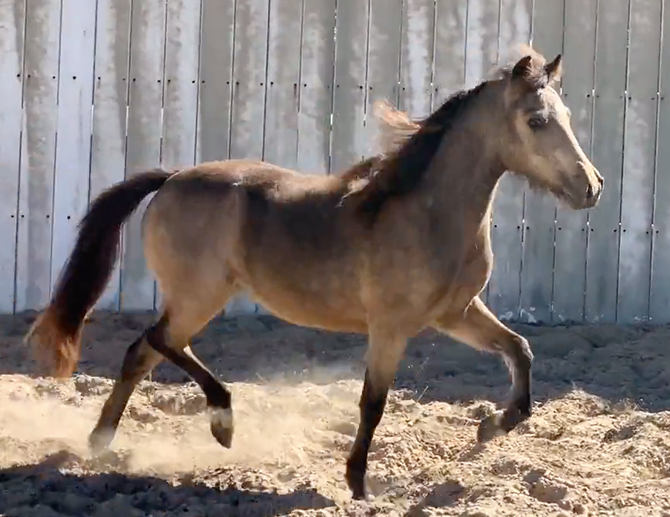 NMotion She Can Buck In Trot
AMHR Registered 2019 Buckskin Mare
FANCY MOVING DIRECT DAUGHTER OF "IN CAHOOTS"
In Cahoots x Little Kings Buck N Run
Foaled 4/19/2019
BIG MOVING daughter of "Hooty" for your consideration!
And YES, she can TROT!
This BIG moving mare has movement that is free and natural. She has amazing HOCK action and knees that come above level.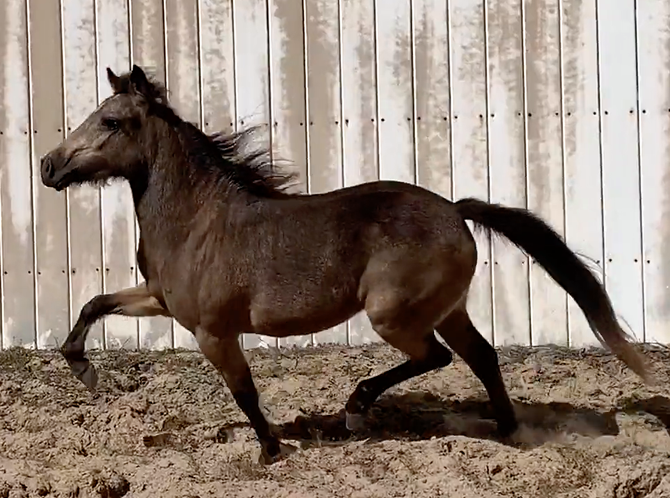 Show her in Halter & Liberty now and start her in harness next fall.
SHE'S ALL THAT!
VISIT NMOTION EQUESTRIAN'S WEBSITE FOR ADDITIONAL PHOTOS, VIDEOS AND INFORMATION TODAY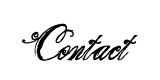 NMOTION EQUESTRIAN LLC
Chandler Marks
ChandlerMMarks@gmail.com
www.nmotionequestrian.com
(239) 980-0272
CONTACT THE MARKS AGENCY FOR ALL YOUR EQUINE INSURANCE NEEDS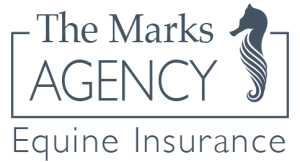 The Marks Agency, Inc
Founded and focused from the customer's point of view of Equine Insurance needs.
Providing you with direct communication to a licensed insurance producer with continued customer support from application to renewals.  We educate and provide proper tools for our clients to be prepared for the unexpected.
Providing Insurance while building relationships for #1 customer service!
The Marks Agency, Inc. founded by life long equine enthusiast Chandler M. Marks, is backed by the worlds leading providers for Equine Insurance needs – GREAT AMERICAN, with history dating back to 1872.
Located in Ocala, Florida
(050220NX) Ad updated 5/24/2021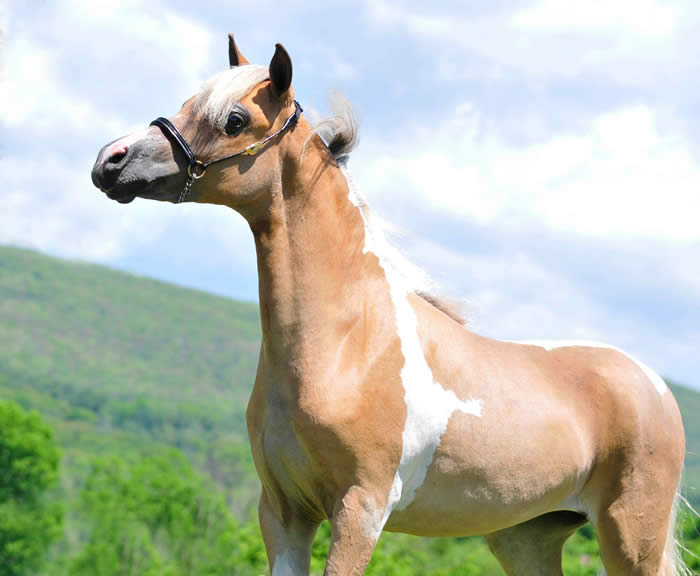 CMC Spark's Silver Lining
(Cheers)
AMHR Registered 2019 34.25" Chestnut Pinto Mare
AMHA WORLD GRAND/RES GRAND CHAMPION SIRE & DAM
CMC Spark From Eagles Heart x Buckeye WCF Paposa Silver Song
Foaled 4/01/2019
THIS CROSS PROVED TO BE OUTSTANDING - BUT THEN, THAT'S A GIVEN!
After all, how COULD you go wrong, crossing a World GRAND CHAMPION mare with a Res World GRAND CHAMPION Futurity stallion!
There are SO many things to love about this pretty pinto.
Cheers has picture pretty conformation, a TOP pedigree and an outstanding show attitude.
Starting with her SIRE, this pretty mare has plenty of bragging rights!
Cheers is sired by the one and only FALLEN ASH FARMS EAGLE SCOUT.
(Fallen Ash Farms Eagle Scout x RHA Hot Rendezvous)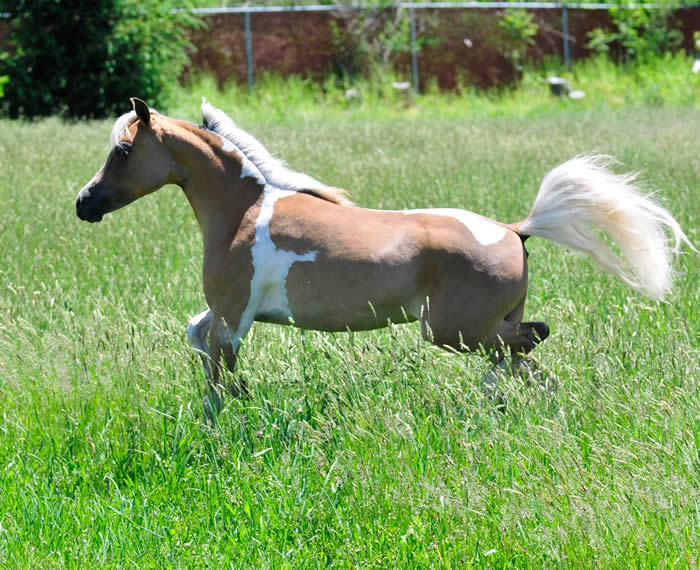 Cheers is out of Buckeye WCF Paposo Silver Song - a World GRAND CHAMPION Senior Mare loaded with ARENOSA bloodlines.
(Kewpies Paposo Of Arenosa x Buckeye WCF Dance to The Rhythm).
Cheers is AMHR registered and 34.25" tall as an yearling.
PRICED RIGHT AT $3,500.00
WE'D LOVE TO SEE CHEERS IN A SHOW HOME!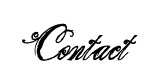 CMC Miniatures
403 West County Road
Sugarloaf, PA 18249
Ph. :  (570) 788- 1205
Fax:  (570) 788- 3329
email: cminic@ptd.net
Located in Sugarloaf, Pennsylvania
(010121X) Ad updated 1/1/2021
Aloha Acres There Is No Substitute
(Porsche)
ASPC/AMHR 2019 Bay SHOW Mare
ABSOLUTE TOP SHOW HORSE POTENTIAL - BUY HER OR GET BEAT BY HER IN 2020!
Rayvik Maserati x Bandido's Southern N Sweet
Foaled 3/12/2019
Porsche is sired by the incredible TRIPLE registered stallion, "Maserati" -
- who is already a National Champion and Sweepstakes producing sire.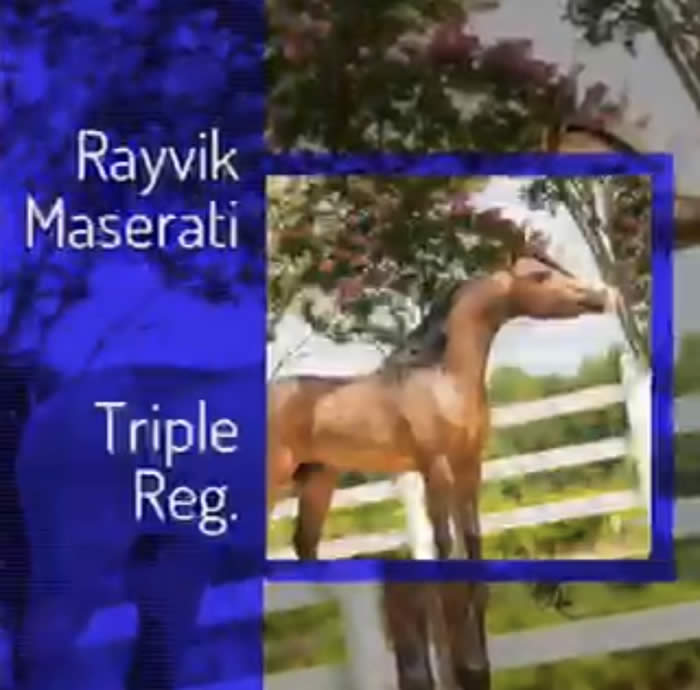 Her pretty face is typical of what Maserati stamps on his get.
Porsche is out of a daughter of BANDIDO'S RUN & GUN -
- an Establo bred Hall of Fame stallion.
This mare is absolutely EXQUISITE, with a naturally tight barrel and ultra long neck.
There should be no getting past this mare in the show ring -
- Porsche is incredibly SHOWY and BRIGHT - a true stand-out.
We have no doubt she should be able to produce once she retires from the show ring.
Porsche is projected to mature between 37" - 38" and sells with a height guarantee.
SERIOUS SHOW HOME INQUIRIES ONLY PLEASE
PAYMENT OPTIONS AVAILABLE

LL Of Aloha MaryKate
(MaryKate)
ASPC/AMHR (Pending/Guaranteed) 2019 35" Chestnut Mare
Rayvik Maserati x Dakota Victoria
Foaled 3/27/2019
Talk about CHROME -
this ASPC/AMHR Registered mare has all the makings of a show mare.
She's correct and showy with tons of "chrome" to make her a show ring stand-out.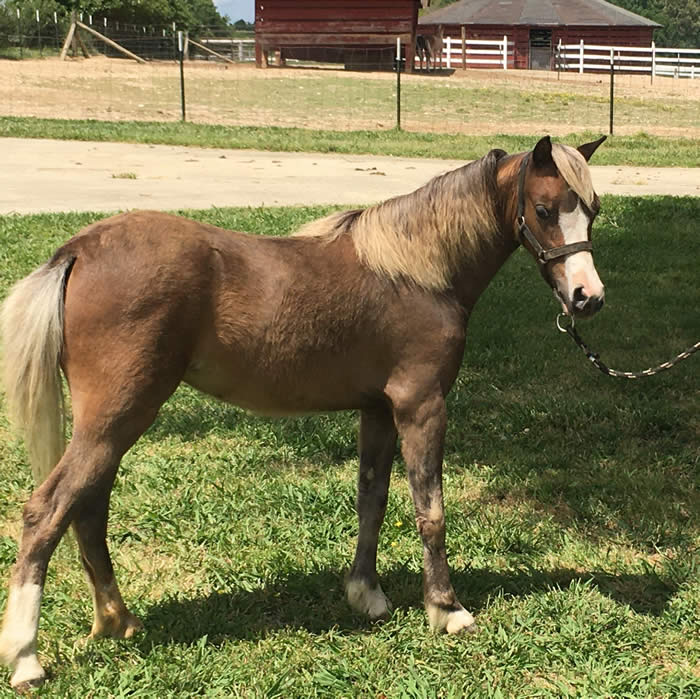 She's projected to mature around 36"
She is sire by Triple Registered RAYVIK MASERATI and out of a beautiful, well bred Dakota mare.
This young mare is SMART and willing.
Photos are from her VERY first time wearing a halter and she was respectful and easy to manage.
MaryKate has a big COUNTRY trot with a huge motor and power on both ends.
$3,500.00


Karen Rudolph (agent)
(617) 320-3313 (text please!)
karen@minihorsesales.com
Located in Waxhaw, North Carolina
(073020NX) Ad updated 5/16/2021
SOLD HORSES:

Oak Bay Bristol Bessimia (November 2020) Headed to CT

B Meyer Black Raven (August 2020)

B Meyer Charl "E" Tibbs Heir (April 2020)

Panoramas Sallys Chit Chat (February 2020)

Little Kings Arabeque (February 2020)

Rainy Day Riley Of Panorama (February 2020)

Carefrees Portrait Of A Lady (February 2020)

Hopkins PC Pandora (February 2020)

Aloha MiniRock Unchain My Heart (February 2020)

DVM Athena Hawk (December 2019)

DVM Pasos Blue Harmony (December 2019)

Sunny Side Neon To The Moon (December 2019)

Skylites Divine Design (December 2019)

LE Aces Electra (September 2019)

Minners Amadeus Razzle Dazzle (July 2019)

OP Desert Springs Dark Desire (July 2019)

Olympian Country Debutante (July 2019)

Olympian Idosl Velvet Kisses (July 2019)

Carefrees Self Portrait (April 2019)

Lil Achers Aint She Purdy (March 2019)

TOF Baybees Arabella (December 2018)

Azariahs Alluring Eagle (December 2018)

DVM Pasos Iam Sasha Fierce (October 2018)

Mini Ridge La Luna Bella (September 2018)

Echo Falls Bey Eclipse (August 2018)

Hopkins Angelic Image (April 2018)

Lucky Four Thunders Dream Come True (Jan 2018)

Bandidos Repeated In Red (October 2017) Sold to France

PHR Candy Crush (August 2017) Congrats to CMC Miniatures

EE Princes Sara (August 2017)

Covergirls French Kiss By Fabian (July 2017)

Chance Of Golds Show Me The Buff (May 2017)

CD Fashion Is My Kryptonite (February 2017)

Tricetta CE Abbys Lady Spice (January 2017)

Hunterberry Hill Cherie Amore (December 2016)

Lucky Four Rebelchase Exotica (December 2016) Heading Overseas!

Minners Unforgettable Irish Blessing (November 2016)

Libertys Redi To Dare (November 2016)

DVM Geneses Lady Eyes (November 2016)

Azariahs Unpisputed Star (September 2016)

Flying G Assured Mailbu Barbie (August 2016)

Ravenwoods Another Chance (July 2016)

Hopkins Golden Image (July 2016)

CD Fashion Is My Kryptonite (July 2016)

DVM Rebs Heaven On Earth (June 2016)

Ericas Trotters Bab E Doll (June 2016)

PHR ZP Mystique (May 2016)

OR Missdemeanor Buckskin Beads Hawk (April 2016)

Aloha Acres Flirting With The Lite (April 2016

OR LM Hawks Phantom Of The Opera (April 2016)

Los Arboles Extreme Sensation (April 2016)

Aloha Acres Lady Of Lite (February 2016)

Wingate Indiana (January 2016)

Stars Gift Wrapped (January 2016)

Hopkins Irresistible Image (October 2015)

Lovett Farms Settin Fancy Free (October 2015)

CMCs Scouts Rowdy Baroness (September 2015)

DW Buckin Rosa Mia (September 2015)

Stars Glass Slippers (August 2015)

Ravenwood War Of The Roses (July 2015)

Bandidos All Blinged Out (June 2015)

Sunny Side JoniBuck O So Wild (June 2015)

Hopkins Champagne Fame (May 2015)

Gander Hill California Chromin (April 2015)

Lazy N Unforgettable Desires (February 2015)

Tapestrys Triple Shot Espresso (February 2015)

Gander Hill CA Lady In Black (February 2015)

LK Eagles Unos Ritzy Rose (February 2015)

Vista Valley Its About Romance (December 2014)

Covergirl Rocks QueenOf RockNRoll (December 2014) SOLD IN 4 DAYS!

Tyler's Kashmire Sapphire of LTF

Playtimes In Amir Or IC Me2 (November 2014) Congratulations to Janet King

RFM Geneses ShesMyTen (October 2014)

Hopkins The Joker In January (October 2014)

Hopkins The Jokers Blazin Jasmin (October 2014)

Ravenwood Dreamcatcher (August 2014)

Stars Miss Majestic (August 2014)

Mercedes Giselle (August 2014)

Gander Hill California Keepsake (July 2014)

Ten Ls Kiss Me In The Buff (June 2014)

Ten Ls Bikini Buff (May 2014) Heading overseas

Hopkins The Jokers Irish Eyes (May 2014)

Black Mountain Troubadors Lyric (March 2014)

Hunterberry Hill High Hopes 4U (February 2014)

Mountain Meadows Breakers Fiesta (February 2014)

Hills Geneses Forevermore (January 2014)

LK Eagles Unos Graceful Ginger (January 2014)

Hunterberry Hill Have A Little Jazz (January 2014)

Arion Bandstand Harmony (December 2013)

Rivendells Carmel Contessa (November 2013)

Rainbow Ridge Moonlight Serenade (November 2013)

Gander Hills California Elegance (November 2013)

Hunterberry Hill Kenya SE (October 2013)

LR Hennessey Precious Girl (October 2013)

LR Hennesseys Mne All Mine (October 2013)

Ten Ls Destinys Im In The Buff Too (October 2013 - Congrats to Lynn Gulledge-Fatale!)

Poco De Oro Bella Mia (October 2013)

Lucky Four Rowdys Reason To Dream (September 2013)

LM Hawks Thumblelina (September 2013)

Elite Velvet Vixen (September 2013)

Gander Hill Miss California (July 2013)

Caldwell's Whata Pretty Picture (June 2013)

RFM Geneses Russian Contessa (June 2013)

Alliance Unforgettably Charmed (heading overseas!)

Alliance Fiery Kisses (heading overseas!)

Ericas Take My Picture

Sunny Side JoniBuck O So Fanci - (Congrats, Bill & Caroline Robinson)

Westwind Hopalongs Top Silver Star

Wa-Fulls Sweet Snip's Brandy

HHP Desirable Debutante

Dundees Replicas Wild Ginger

Ten Ls Passion In The Buff

LM Kodys Pretty Penny

CMC RG Appear In Glory

Eastside Making Waves

LM Idols Rihanna Hawk

GRF Lines Little Lass

Hytide Hallelujah

LR Hennesseys Miss Baily