Premier Miniature Horse Mares

The BEST of the BEST offered for your consideration
Top Quality mares of all ages, priced at $7,500.00 or more.
These mares are for the serious show competitor, or top notch breeding program.
Serious inquiries ONLY please!
Comfert's Sh-Bling
(Bling)
ASPC/AMHR Registered 35.5" Dark Bay SHOW Mare
+++ FIT & SHOWING IN 2018 +++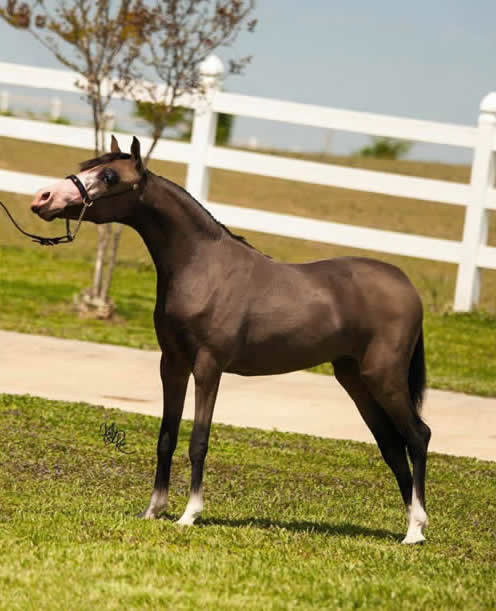 Cheg-Kim's Sh-Boom x Gold Mine's Tantalising Tarantula
Foaled 5/03/2017
CHECK HER OUT!
This doll has the TINIEST head you'll ever find on a Shetland!
Bling is proudly offered for sale to a serious show home -
and we're willing to talk on price to find her just the right home!
She's showy and correct with lots of CHROME as a bonus.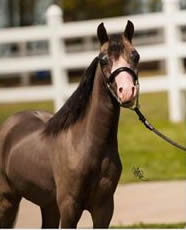 Bling is by a Grand Champion producing son of the iconic B & L's BAR-G ROCK "E" HERSHEY BAR.
This mare measures an easy 35.5" as a yearling and will mature under 38".
Continue to show her and add titles to her resume' -
- then add her to your elite broodmare band and let her improve your breeding program.
$7,500.00
BEST OFFERS CONSIDERED

ELEVEN ACRES RANCH
Dianna Peffly (on Facebook)
(727) 743-9752
chasenstone@tampabay.rr.com
Sh-Bling located in Virginia
(120718X) Ad updated 6/8/2018
PHR Jess Harley Quinn
(Harley)
ASPC/AMHR/AMHA 2017 Triple Registered Black SHOW Mare
FULL SIBLING TO WORLD SUPREME CHAMPION "JESS LET ME IMPRESS"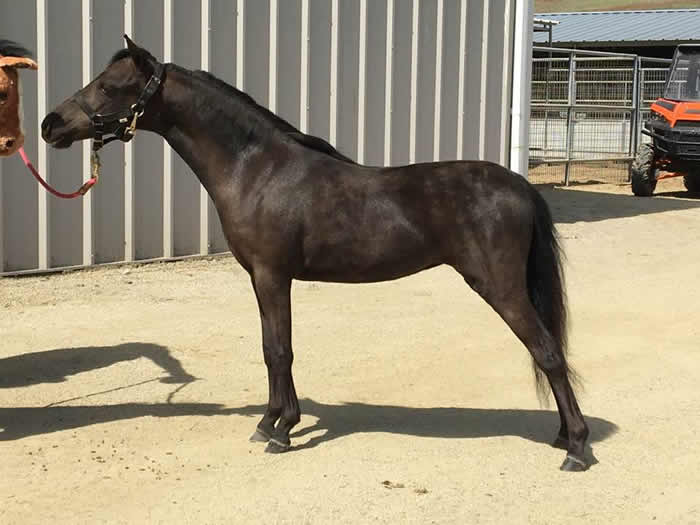 McCarthys Jesse James Of Rivenburgh x Rivenburghs Dulcinea De Magellan
Foaled 5/26/2017
FUTURITY NOMINATED IN ALL THREE REGISTRIES
For the discriminating buyer wanting to add the most IMPRESSIVE lines to their Triple Registered Shetland breeding program.
Harley is the only FULL sibling to World SUPREME Champion Rivenburgh Jess Let Me Impress.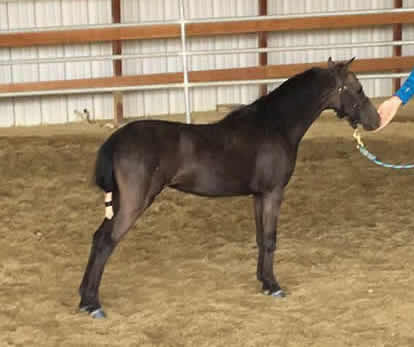 Harley is by the legendary stallion, McCarthys Jesse James of Rivenburgh.
(He's pictured below, at right)
She's elegant and refined with the "Jesse James" attributes that have produced two of the last three World SUPREME CHAMPIONS.
Harley measured 31.5" at her first show in April 2018 and is projected to mature under 34".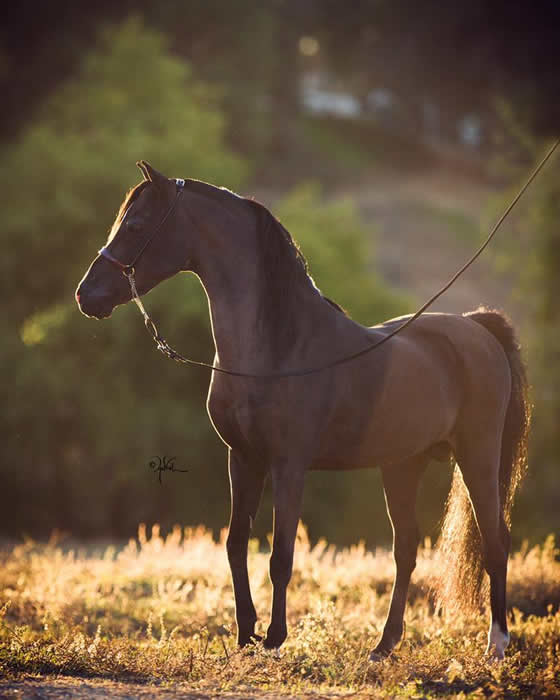 She is offered to the SERIOUS buyer looking for a World caliber halter horse and future driving sensation that will become a valued broodmare.
Harley is fit and showing in 2018 and ready for her new show home.
She's futurity nomininated in all three registries, ASPC, AMHR & AMHA.
PRICED AT $15,000.00
INTERNATIONAL INQUIRIES INVITED
Offered by our SUPREME Corporate Partner

PAINTED H RANCH
Dustin & Aimee Davis
(951) 218-5185
info@paintedhranch.com
Located in Chino Hills, California
(110718XN) Ad updated 6/6/2018
2018 Bay Filly By World Supreme "Country Boy"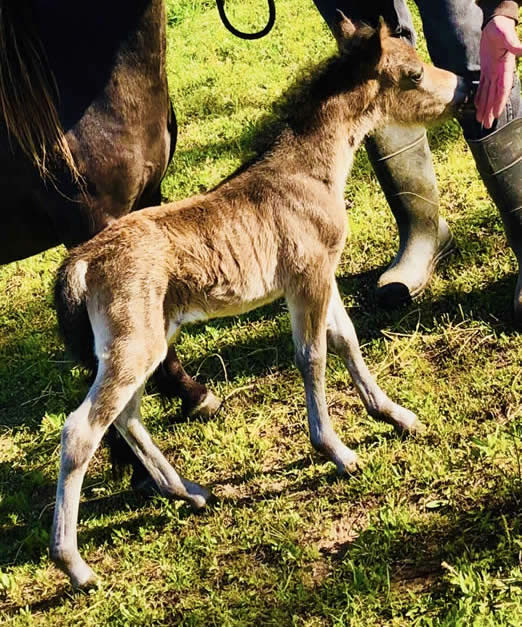 D&S TG Ima Country Boy x LM Idols Catalina Blue
Foaled March 2018
PREMIER 2018 Mare offered to a show home!
For the Miniature Horse enthusiast who is SERIOUS about winning -
- this dynamic little filly could be your golden ticket.
She is sired by World SUPREME CHAMPION, Triple Registered stallion, COUNTRY BOY who sold for $62,000.00 at the Vermilyea Farm Dispersal Sale in 2014.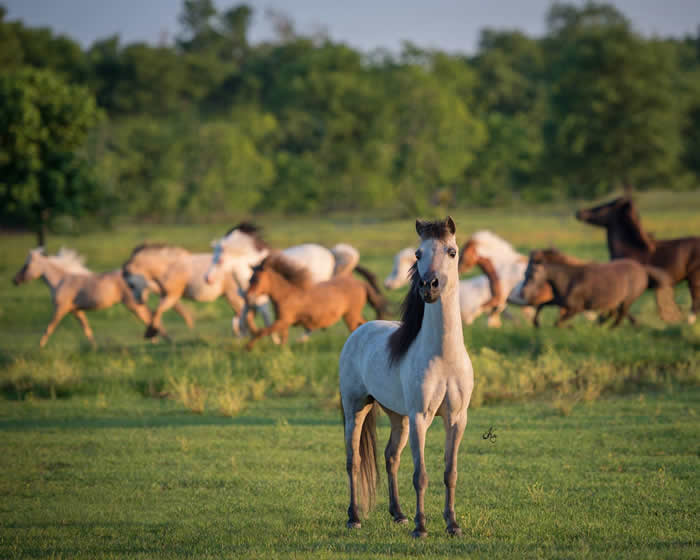 On her maternal side, this filly is out of a BILLY IDOL daughter.
Her pedigree is loaded with the striking good looks that reflect her BLUE BOY heritage.
NEW PRO PHOTOS COMING IN JUNE -
This doll baby should mature at 34".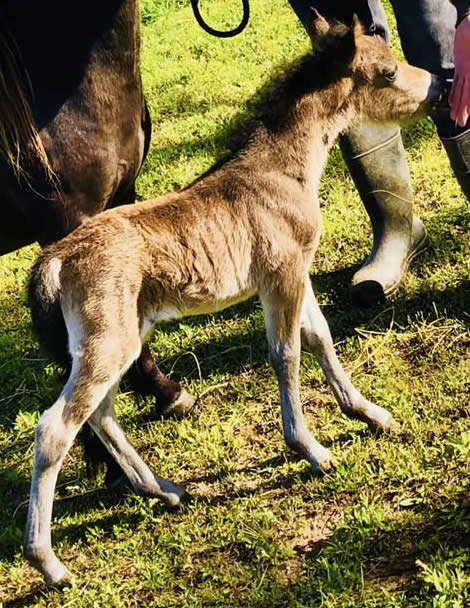 She's elegant & exotic with the perfect blend of Shetland and Miniature.
Her neck comes out high from her shoulders with a natural hook and a tight trim throat latch.
She has a dainty, delicate head and bright eyes.
Could very well be the next World GRAND - buy her now or get beat by her in 2019!
OFFERED AT $10,000.00
SERIOUS SHOW HOME INQUIRIES ONLY PLEASE!
++ Serious inquiries only please ++
OFFERED BY OUR CORPORATE SPONSOR:
Janet King
3837 FM 1643
Winnsboro, Texas 75494
903.629.3234
606.584.4231
jfk657@yahoo.com
Located in Winnsboro, Texas
(101718X) Ad updated 4/18/2018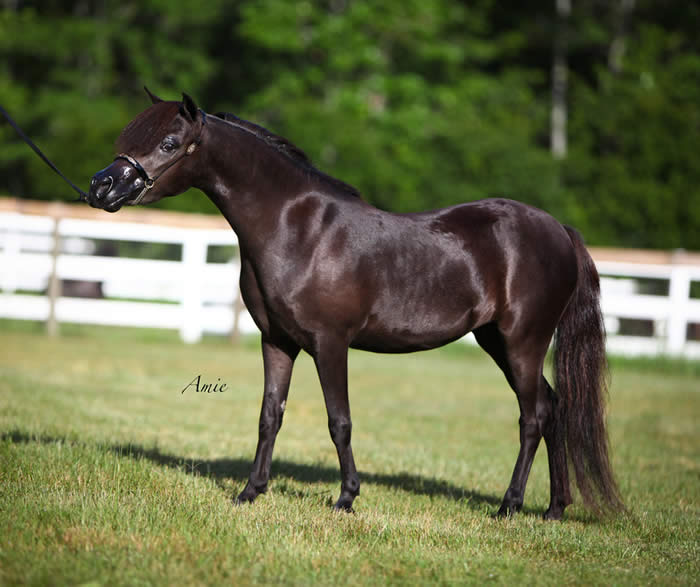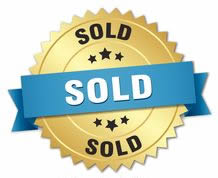 LM Hawks A Love Song

Registration #: AMHA #A194897 AMHR #299110A

Mulligans Run Jaden Al Emira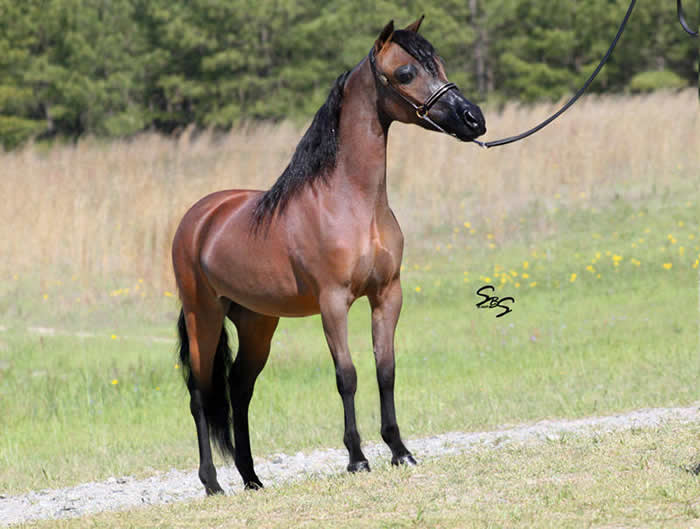 Registration #: AMHA - A185576 AMHR - 289957A
Color: Solid Bay - 32"

Foaling Date: 4/7/2008
SIRE: MOUNTAIN MEADOWS SPECIAL EXPRESS (HOF) (AKA - THE BAY PRINCE) X DAM: LUCKY FOUR TONJA
Show Record:
2009 Reserve World Champion Youth 13 and over with Junior Mare

One of the few "Prince" daughters in the WORLD! Jaden is a proven broodmare thatr we have left OPEN since we trying to downsize our breeding program.

OFFERED AT $7,500.00
with a breeding to any one of Covergirl's Champion stallions or World SUPREME CHAMPION D&S TG Ima Country Boy or Get-of-Sire World Champion, First Knights Billy Idol

Serious Inquiries Please!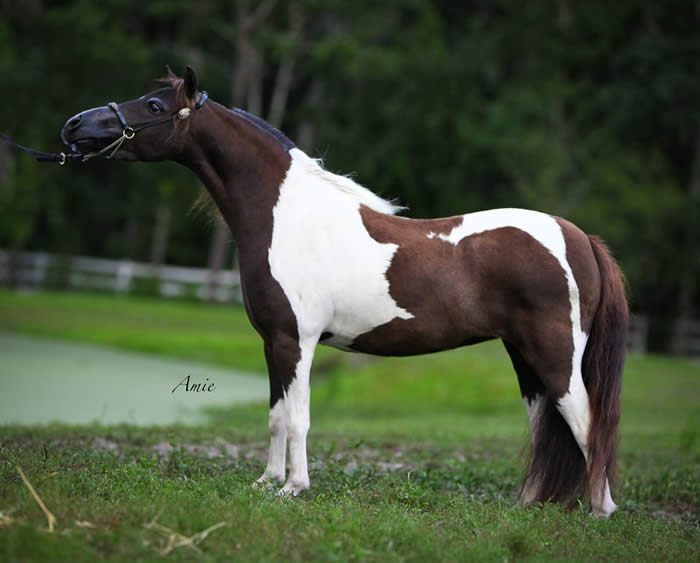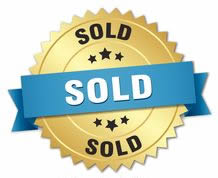 LM Hawks Just Call Me Ivy
Registration # AMHA #A191431 AMHR#324655A
AMHA/AMHR Bay Pinto 32" PROVEN Booodmare
SERIOUS INQUIRIES ONLY PLEASE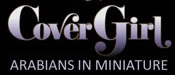 Covergirl Miniatures
southheastjc@aol.com
Charlene Eisenminger
Located in Jacksonville, Florida
(62318X) Ad updated 6/15/2018
Sundance LB Fancy Teca SA
(Fancy)
ASPC/AMHR Registered 32" Arenosa Bred Black Mare
ELIGIBLE FOR AMHA HARDSHIP IN 2018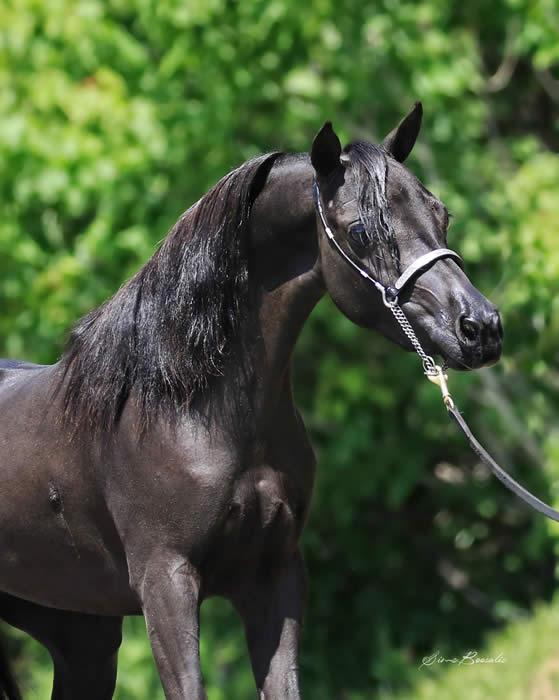 Establo Aztec x Sundance LB Fancy Baylina
Foaled 5/01/2013
Here's what happens when you combine ARENOSA top and bottom!
THIS is the type of mare that you can SHOW and win with or breed her in 2018 and produce champions for your farm.
Fancy's pedigree speaks volumes on QUALITY and type.
Her lineage boasts almost exclusive ARENOSA bloodlines and is loaded with HOF (Hall of Fame) winners.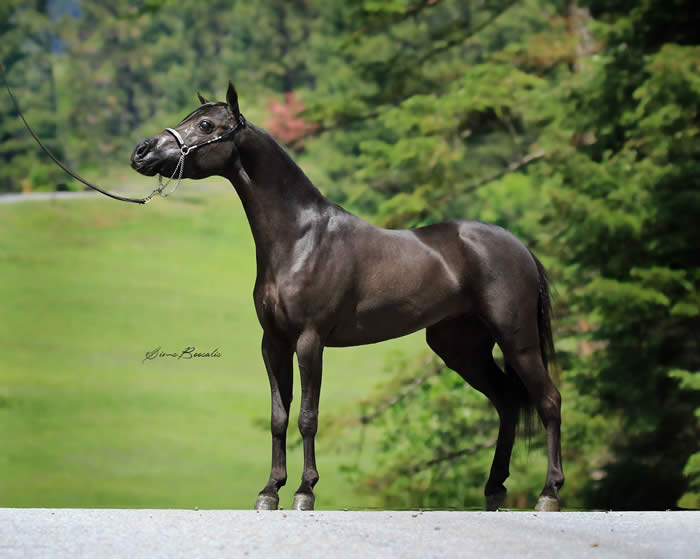 Fancy is extremely refined with a smooth "Shetland" look rarely seen in a Miniature her size.
She will easily measure under 34" for AMHA Hardship in 2018 -
- in fact she stands all of 32.5" at almost 5 years old.
Fancy could excel in the show ring & collect her share of GRANDS & SUPREMES.
We feel her true value will be as a cherished broodmare.
Her smaller stature and extreme refinement will be an asset to any progressive breeding program.
DO NOT MISS THIS ONE!
PRICED AT $9,500.00
SERIOUS INQUIRIES ONLY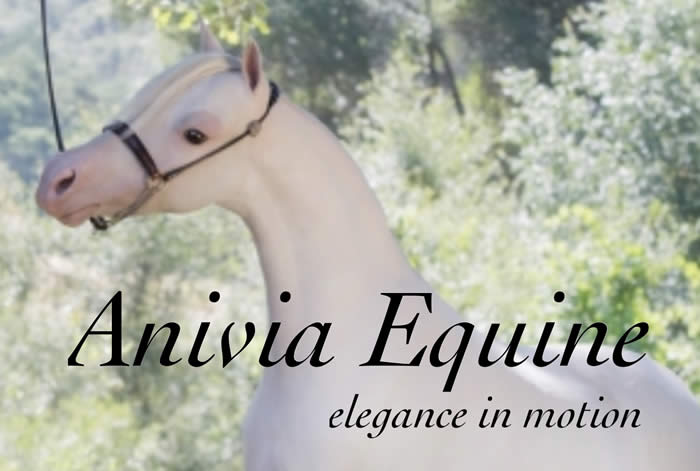 ANIVIA EQUINE
Stacy Sachen
www.anivia.com
sachen_s@yahoo.com
(773) 251-1445
Located in California
(1117) Ad updated 10/24/2017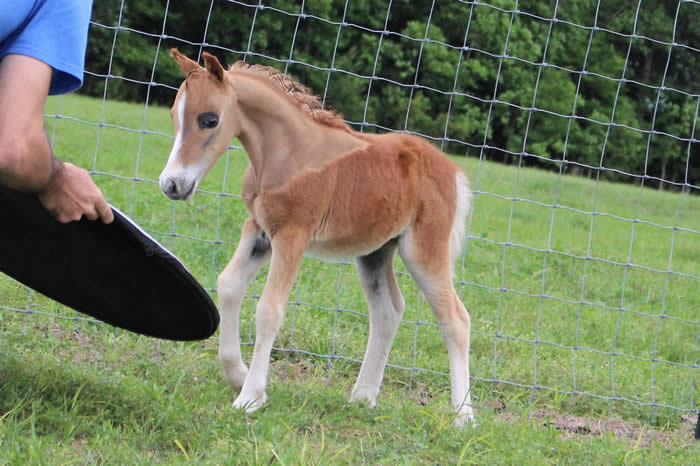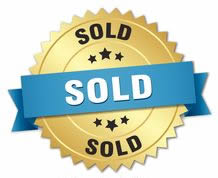 First Knights Prima Ballerina
AMHA/AMHR 2017" Sorrel Mare w/Blaze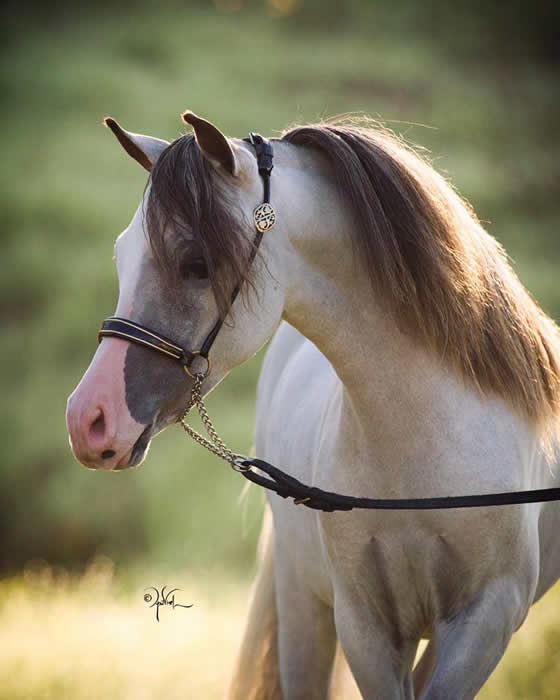 LM Idols Radiant Hawk
AMHA/AMHR 2016 Silver Buckskin SHOW Mare
DIRECT DAUGHTER OF BILLY IDOL -
BY WORLD RES GRAND PRODUCING NIGHTHAWK DAUGHTER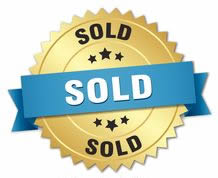 Sold from this page
First Knights Prima Ballerina (July 2018)
LM Hawks A Love Song (June 2018) Congrats to Regina Arons
LM Hawks Just Call Me Ivy (June 2018) Congrats to Regina Arons
Love At First Knight (April 2018)
LM Idols Radiant Hawk (May 2017)
Riverdances Marbled Tigress (December 2016)
RFM Inikis American Beauty (July 2016)
PHR Idols Brilliant Hawk (June 2016)
LM Hawks Bey Escape (May 2016)
LM Idols Juliette Hawk (April 2016)
LM Idols Blue Halo (April 2016) Congrats to Erin Petrilli
LM Hawks Classic Fable (March 2016)
LM Idols Contessa Hawk (February 2016)
SMHCs Rhythmic Dancer (December 2015)
2015 Shampaigne Filly by Billy Idol (November 2015)
Aloha Acres Picture The Lite (October 2015)
Aloha FRF A Silent Fawn (October 2015)
ALOHA ASPC/AMHR Shetland 2015 Chestnut Pinto SHOW Filly (September 2015)
Stars Idols Inspiration (August 2015)
Star Struck Hershey's Sweet Success (May 2015)
MiniEquine Idols SemiSweet (January 2015)
Alliance LA Mercy Me (January 2015)
Picture Perfect Rebelchase Roxyhart (October 2014)
Soldier Creek Baby Im A Star