2019 Weanling Miniature Horse Fillies For Sale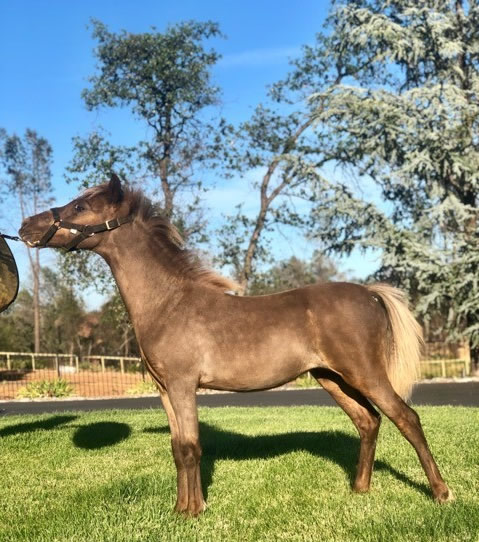 Ranchland Acres Star Of The Show
(Star)
AMHA/AMHR Shetland Blend 2019 Silver Dapple Mare
DIRECT DAUGHTER OF JESSE JAMES OF RIVENBURGH
McCarthys Jesse James Of Rivenburgh x Wingates Jadore Mi
Foaled 3/10/2019
+++ AMHR NATIONAL SWEEPSTAKES ENTRY +++
This pretty and refined filly is AMHR Sweepstakes Nominated for 2019!
She's a daughter of JESSE JAMES - who needs no fancy introduction.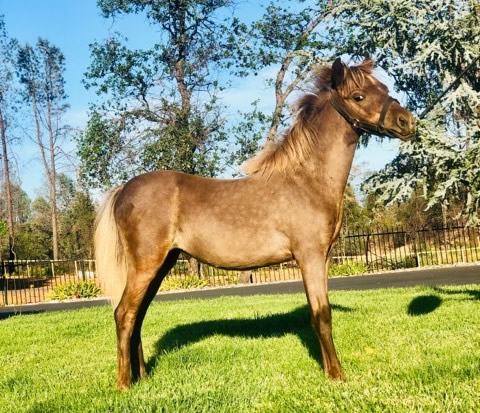 Jesse James is perhaps one of the most influential stallions in AMHA history.
Salsa is an AMHA World Champion Get-of Sire.
He is also a producer of World & National Champions, GRAND CHAMPIONS and AMHA World Supreme Champion RIVENBURGHS JESS LET ME IMPRESS.
Star is a soft and fancy mover like her dam WINGATES JADORE MI -
- unanimous AMHR NATIONAL CHAMPION in DRIVING!
Jadore Mi is a daughter of WORLD GRAND CHAMPION Oak Bay Mi Amigo.
Mi Amigo is a World GRAND producing son of the amazing OAK BAY SALSAMIO.
PRICED LOW TO GET HER INTO A SHOW HOME BEFORE NATIONALS IN SEPTEMBER!
$3,500.00
CAN BE DELIVERED TO AMHA WORLDS or AMHR NATIONALS AT NO CHARGE!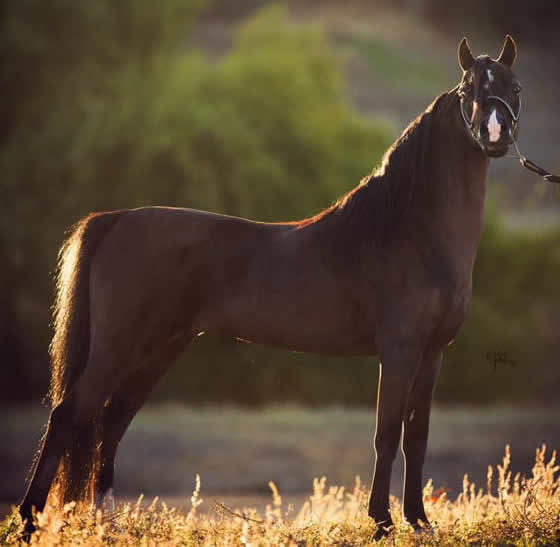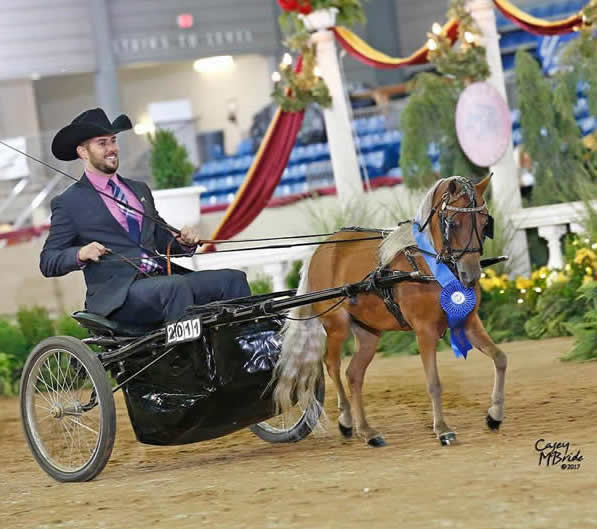 SIRE: Jesse James DAM: National Champion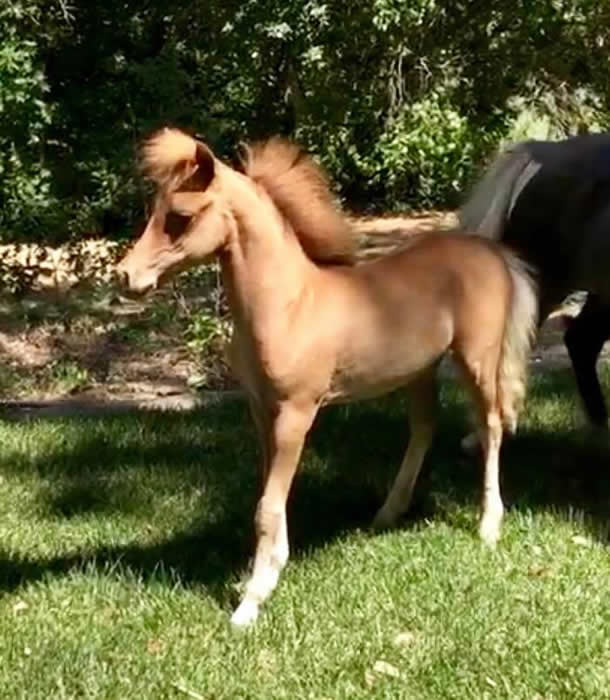 Ranchland Acres Mi Amira
AMHA/AMHR 2019 Sorrel SHOW Mare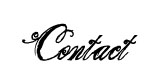 Erin Henson
RANCHLAND ACRES
www.ranchlandacres.com
e.erin.sbcglobal.net
(530) 917-4636
Located in Northern California
(111619NX) Ad updated 8/14/2019
Lost On Whiskey River
(River)
AMHA/AMHR Registered 2019 Grey Mare
++ OUT OF WORLD GRAND CHAMPION FUTURITY MARE ++
Alliance Unforgettable Image x Me He Buzz N Miss B
Foaled 3/22/2019
She's really ALL-THAT-AND-A-BAG-OF-CHIPS!
If you love WINNING and you love GREY, check out this pretty little mare.
River has the elegance and refinement to excel as a show mare.
Her pedigree makes her worthy of becoming a treasured broodmare.
River's dam is a World Champion and World GRAND CHAMPION Futurity winner.
She's a lovely mare with a doll baby head and River has the same pretty face!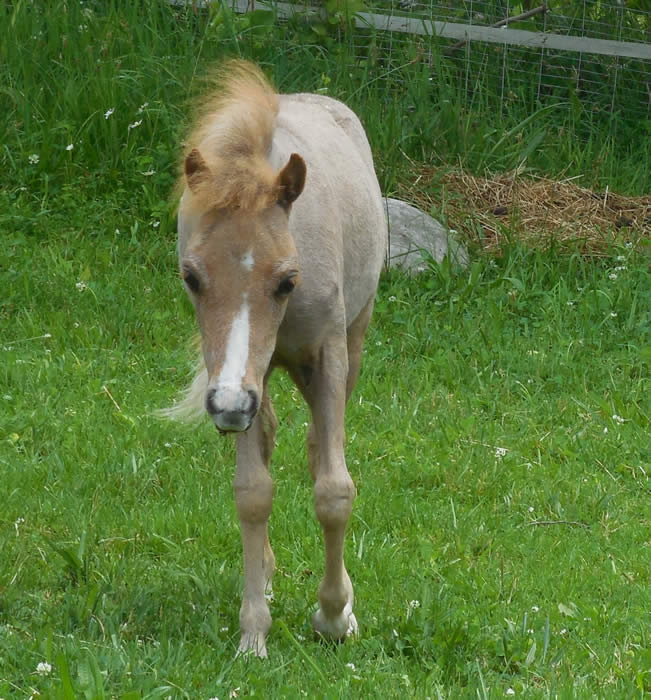 "Miss B" is a granddaughter of World GRAND CHAMPION Stallion, BLUE RIBBON MR BODACIOUS -
- a direct son of the iconic LITTLE KINGS BLACK VELVET.
River's sire ALLIANCE UNFORGETTABLE IMAGE is an AMHR National GRAND Champion and an AMHA Res World Grand Champion.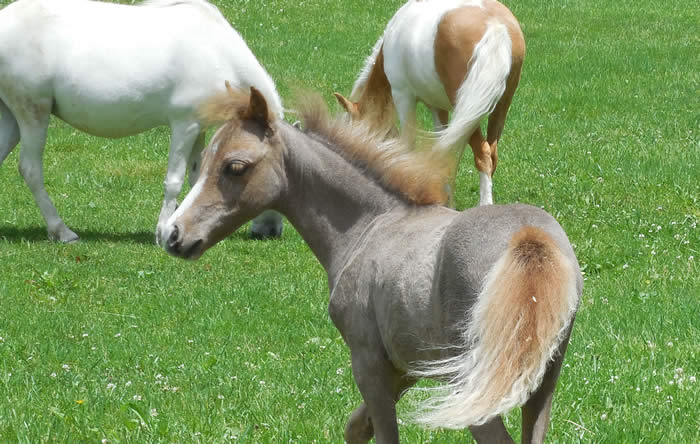 His pedigree has added incredible refinement and leggy, tight bodies to today's modern Miniature.
We LOVE the way "Little O" has crossed with our AMHA Miniatures and this girl is exceptional!
This filly could be the star of your show!
OFFERED AT $1,800.00
SHOW HOME PREFERRED BUT GOOD HOME A MUST!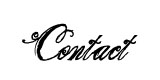 LOST & FOUND FARM
Megon Burkit
mntnwman@hotmail.com
(610) 504-6558
Located in Aquashicola, Pennsylvania
(012820X) Ad updated 8/19/2019
Hopkins PC Portia
(Portia)
AMHA/AMHR 2019 Chestnut Pinto Mare
BY WORLD GRAND CHAMPION DRIVING STALLION
Ravenwood Poker Chip x Ravenwood Dominate The Ring
Foaled 5/01/2019
Portia has some mighty big hoofprints to fill.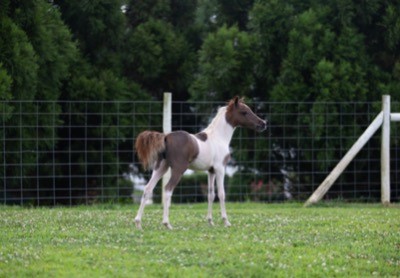 Her FULL sibling, HOPKINS POKER CHIP PRINCESS is a multi WORLD CHAMPION Driving horse.
Portia is every bit as nice as Princess and ready to begin her show career.
She can be transported to AMHA Worlds if purchased before August
INCREDIBLE FUTURE DRIVING HORSE!
Portia should mature at 34" tall
$3,500.00

Hopkins Surreal Arya
(Arya)
AMHA/AMHR 2019 Solid Black SHOW Mare
THE BEST OF JESSE JAMES & SALSAMIO BLOODLINES
Hunterberry Hill Surreal Impression x Oak Bay Salsa Sofrita
Foaled 4/04/2019
SEE HER ON SALES ROW AT AMHA WORLDS AUGUST 24-31, 2019
$3,500.00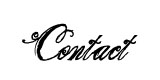 OFFERED BY OUR CORPORATE SPONSOR HOPKINS HEAVENSENT MINIATURES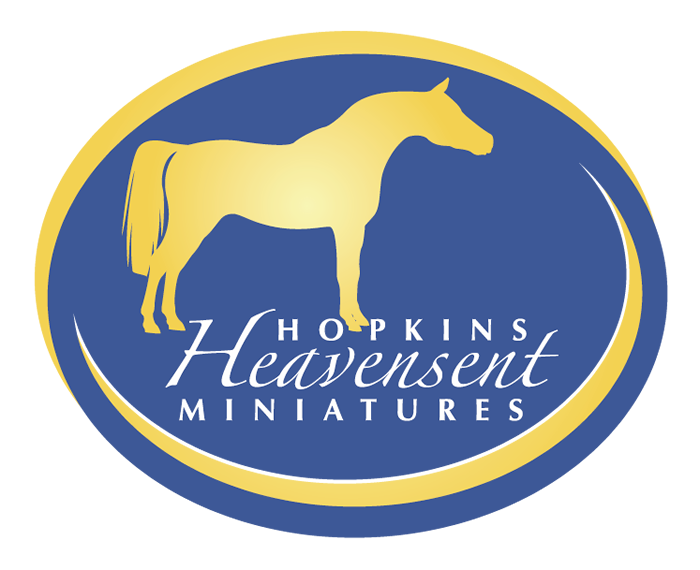 BRAD & DEBRA HOPKINS
(443) 693-5169
debra@hopkinsheavensentminiatures.com
1089 Pond Neck Road
Earleville, MD 21919
Located in Maryland
(012020X) Ad updated 7/22/2019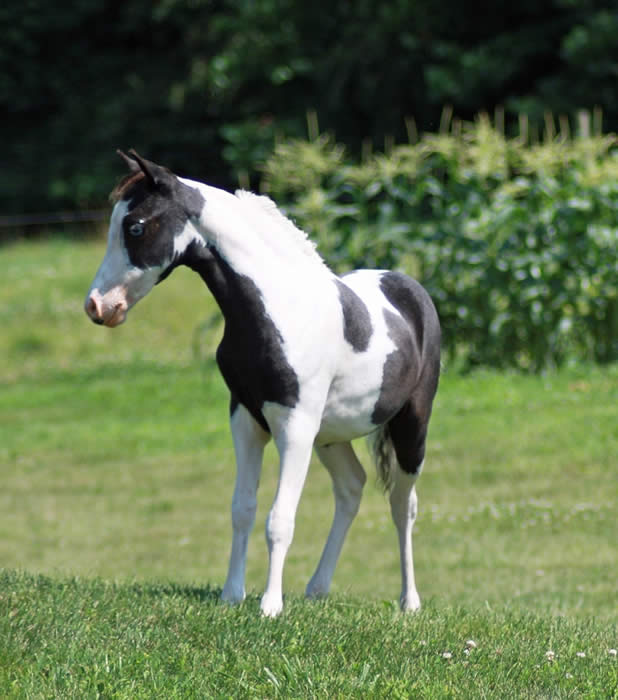 Sunny Side Jess E Fancy To A Te
(Fancy)
AMHA/AMHR 2019 Black Pinto Mare
Lucky Four Jacobs Formal Attire x Sunny Side Chips Miss Galahad
Foaled 4/25/2019
This elegant and tall filly needs a serious show home!
Fancy comes from a long line of CHAMPIONS, with a pedigree worth reproducing.
Her sire "TUX" is a direct son of World GRAND CHAMPION, CMC Jesse Gem Lodestar (aka "Jacob") - making him a grandson to the epic MCCARTHYS JESSE JAMES OF RIVENBURGH.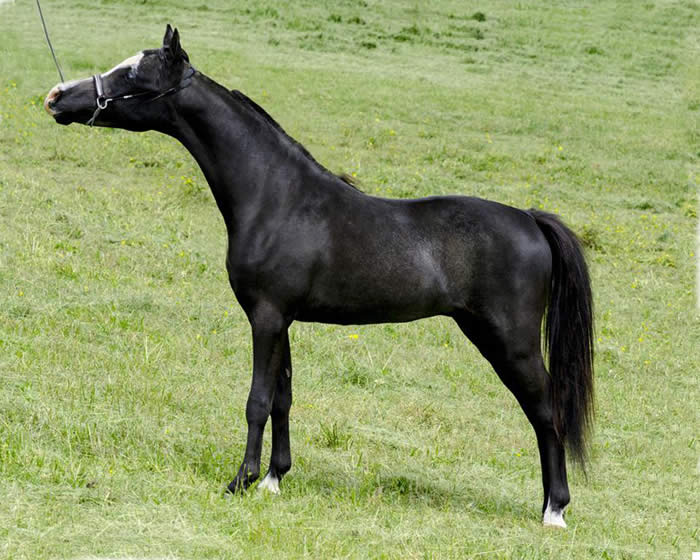 Tux (pictured at left) is a young stallion and already making his mark as a premier herd sire for SUNNY SIDE STABLES.
He's producing lovely, Shetland blend show horses with lots of chrome.
We are excited for the future of this sweet filly!
She'll be weaned and ready to go this fall.
$1,800.00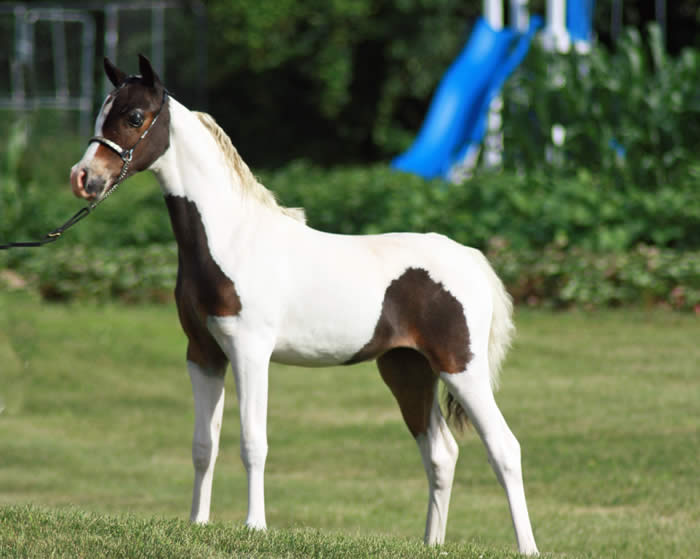 Sunny Side Candyboys Bey Music
(Bey)
ASPC/AMHR 2019 Bay Pinto Show Mare
At Last Sugar E Icon x Mulligans Run Music Of The Night
Foaled 3/26/2019
OUTSTANDING PEDIGREE
OUTSTANDING CONFORMATION
This is our first foal by our AMHR National Champion Shetland stallion, AT LAST SUGAR E ICON and we are ecstatic!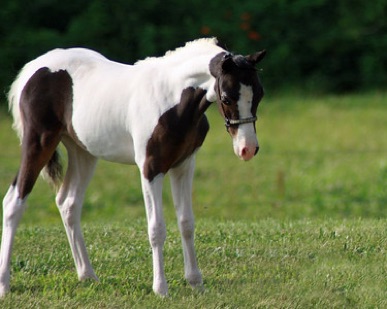 "Bey" is a wonderful blend of BOTH her sire and dam and we expect her to be a successful show horse.
Her sire is a half sibling to the epic MODERN GOLDS CANDYMAN.
Bey's dam is a direct daughter of WAUK-A-WAY CATCH THE WIND (aka "Mike") made famous for helping transform RHA to their PREMIER breeding farm status.
Mike is now residing overseas.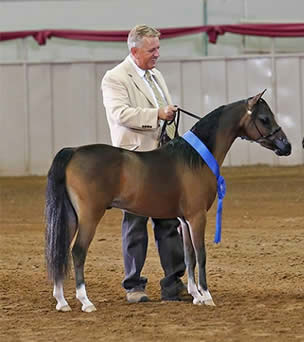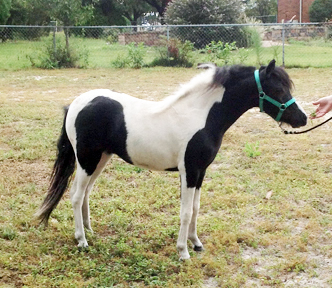 Sire: AMHR NATIONAL CHAMPION Dam: WAUK-A-WAY CATCH THE WIND DAUGHTER
This filly has her dam's lovely head and soft eye, with almost identical pinto markings.
ONLY reason we are offering this fine filly FOR SALE is because we are focusing our breeding program on our AMHA/AMHR horses - otherwise this girl would be a KEEPER!
 PRICED AT $3,500.00
SHOW HOME PREFERRED
SUNNY SIDE STABLES is celebrating 20 years in the Miniature Horse Industry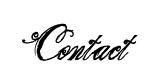 SUNNY SIDE STABLES
Ray Martin
(717) 819-9623
GrandPrix@Sunnysidestables.com
Located in Pennsylvania
(011320X) Ad updated 7/17/2019
Finchwoods A Popstar Is Born
(Lady Gaga)
ASPC/AMHR Foundation Sealed 2019 Silver Dapple Pinto Mare
RHA Gamble With The Wind x Buckeye WCF Paposa Pop Tart
Foaled 3/10/2019
This super sweet filly is aptly named.
We see stardom in her future!
She is a FOUNDATION SEALED (7821) Shetland mare who should mature about 37" tall.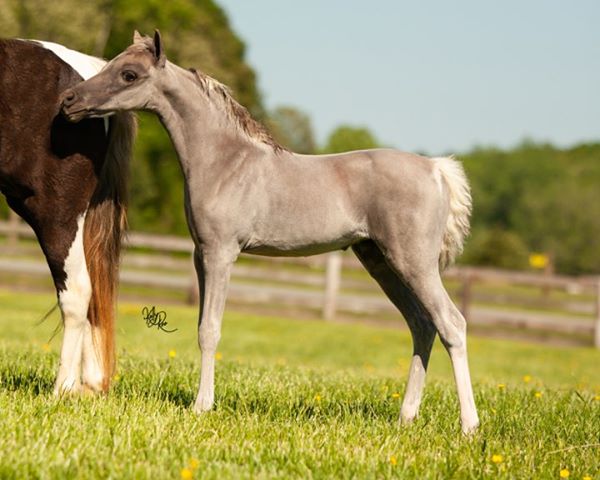 Lady Gaga is ultra leggy with miles of NECK.
Her sire is ASPC Congress Champion and AMHR National Champion RHA GAMBLE WITH THE WIND, a direct son of WAUK-A-WAY CATCH THE WIND.
(sire pictured at left)
Gaga's dam is a prestigiously bred BUCKEYE WCF mare.
"Pop Tart" is a direct daughter of KEWPIE'S PAPOSO OF ARENOSA (HOF) making her 100% Arenosa bred on her dam's side.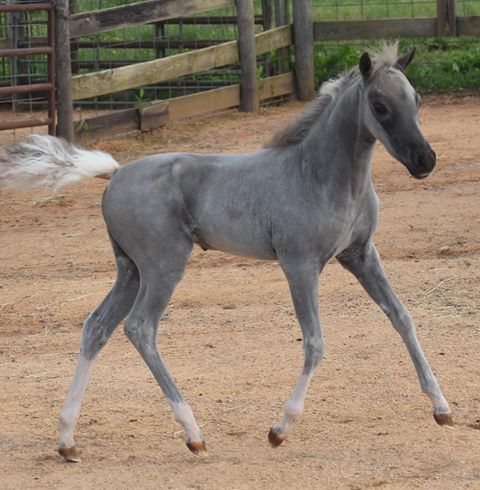 On Pop Tart's paternal side, you will recognize many Champion producers and HOF Champions such as:
J-J'S PAINTED DUKE (HOF)
WINK'S SHOWDEO TRADITION
J-J'S PAINTED APACHE (HOF)
J-J'S PAINTED RIMROCK (HOF)
Gaga will be weaned and ready to head to her new home soon.
PRICED LOW AT $2,000.00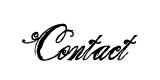 Vicki Almay
FINCHWOOD MINIATURES & SHETLANDS
shopwithvicki@aol.com
(210) 896-1249
www.finchwoodminiatures.com
Located in Efland, North Carolina
(122819X) Ad updated 8/6/2019
Ericas Knock Three Times
AMHA/AMHR 2019 Sorrel SHOW Mare
SIRED BY WORLD SUPREME CHAMPION PRODUCER "ADMIRAL"
FUTURITY NOMINATED IN AMHR & AMHA!
JCs JoCos Lil Admiral x Ericas Knock Your Socks Off
Foaled Spring 2019
WHAT AN ENVIABLE PEDIGREE!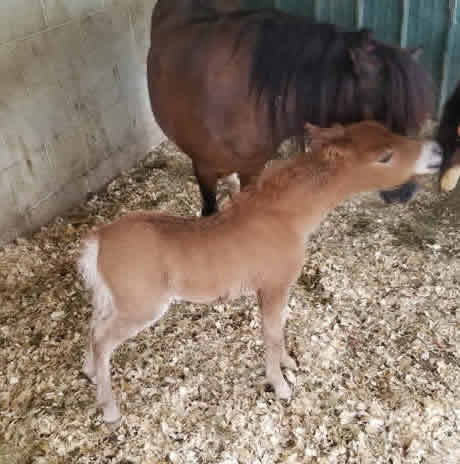 The sire of this fancy filly needs no introduction -
- after all ADMIRAL is the sire to World SUPREME Champion D&S TG Ima Country Boy as well as AMHR National GRAND Champion Rayvik Jocomotion.
This filly's dam is a multi AMHR National Champion mare.
She has produced multiple World and National Champions including an AMHA World GRAND Champion.
This girl is show quality all the way, with a pretty head, long neck and deep, strong hip.
She should make a valued broodmare once her show career is done.
SUPER SHOW PROSPECT, PRICED TO SELL!
$2,000.00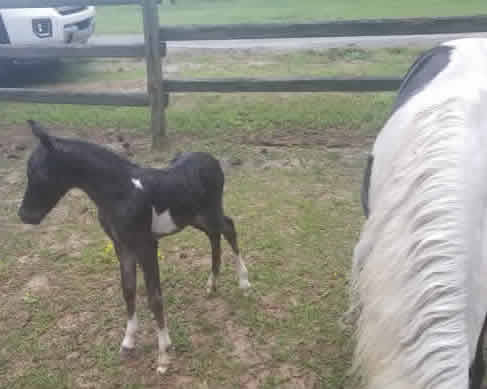 Ericas Admirals Sweet Surprise
ASPC/AMHR/AMHA 2019 TRIPLE REGISTERED Black Pinto Mare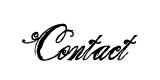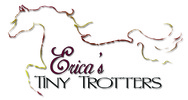 Erica Killion
ERICA'S TINY TROTTERS
Drasco, Arkansas   72530
PHONE:  501-626-7367  or  870-668-3369
Located in Drasco, Arkansas
 (122319X) Ad updated 8/6/2019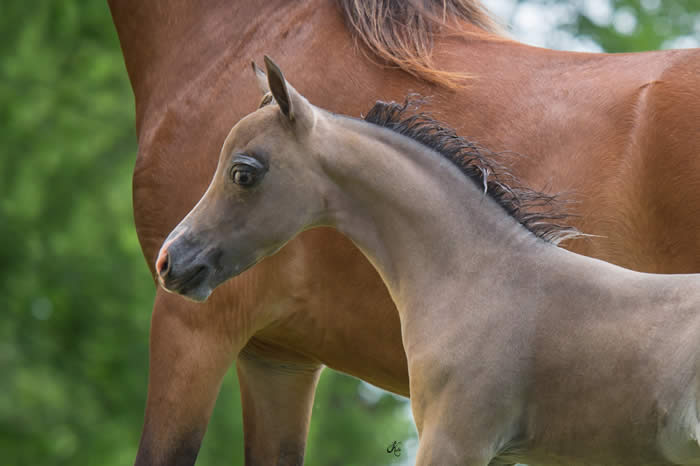 LM Idols Aurora Hawk
AMHA/AMHR (Pending/Guaranteed) 2019 Buckskin SHOW Mare
++ AVAILABLE TO A SERIOUS SHOW HOME ONLY ++

2019 Show Mare Billy Idol/Dream Girl
AMHA/AMHR (guaranteed) 2019 Palomino SHOW Mare
D&S TG Ima Country Boy x Olympian Miss Demeanors Dream Girl
Foaled 2/14/2019
THIS COULD BE YOUR NEXT CHAMPION!
We are totally smitten with this COUNTRY BOY daughter!
She's showy and elegant and so upright!
Like her World SUPREME CHAMPION sire, she has all the makings of a winning show mare.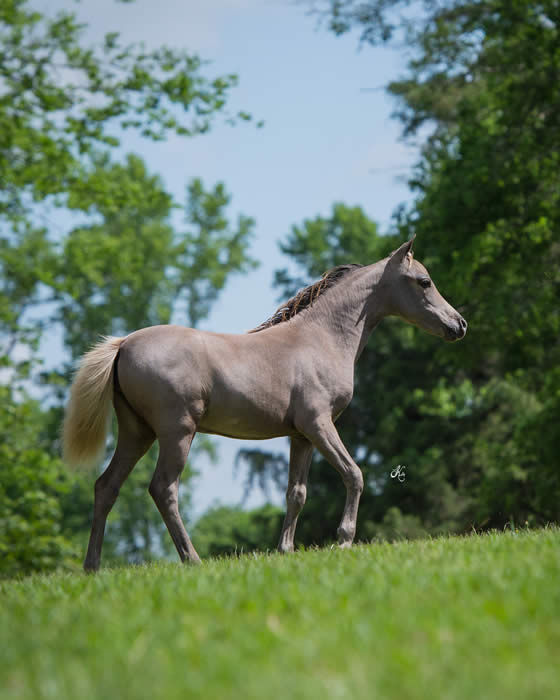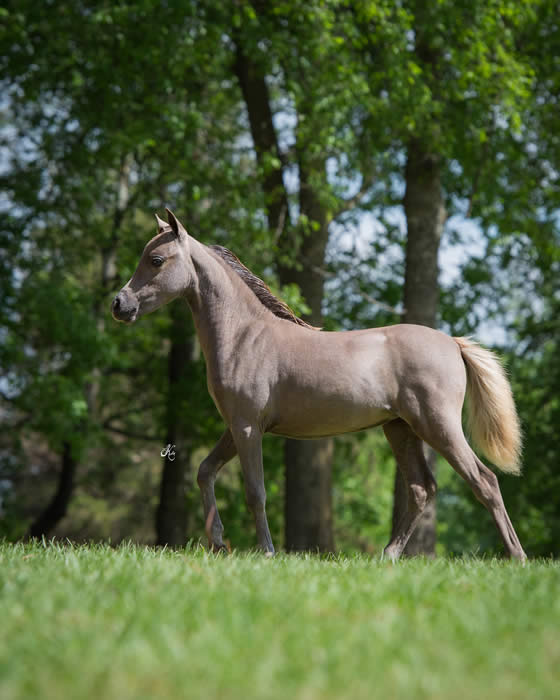 She is projected to mature about 34" tall.
PRICED WELL AT $3,500.00
Janet King (Agent for Joan Richards)
LIMESTONE MINIATURES
jfk657@yahoo.com
(903) 629-3234
(606) 584-4231
Located in Winnsboro, Texas
(101018X) Ad updated 6/26/2019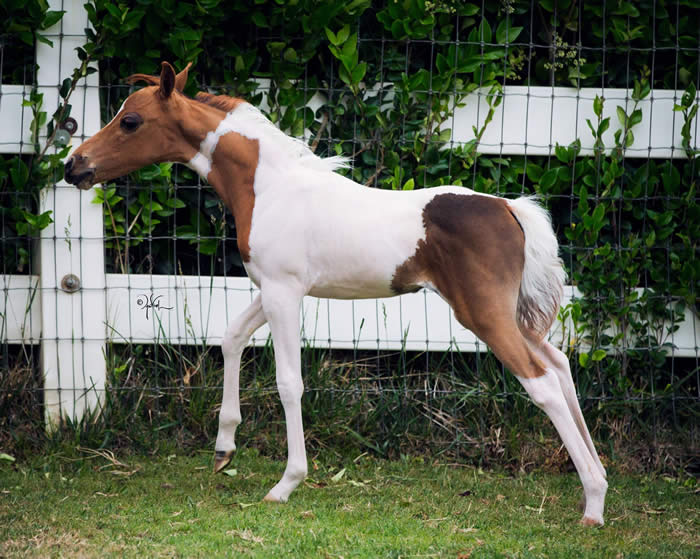 PHR Jess Esmerelda
(Esme)
- AMHA/AMHR/ASPC Triple Registered 2019 Sorrel Pinto Show Mare
++ FULL SIBLING TO WORLD SUPREME "JESS LET ME IMPRESS" ++
McCarthys Jesse James Of Rivenburgh    x Rivenburgh Dulcinea
Foaled Spring 2019
IMPOSSIBLE TO GO WRONG HERE!
Esme is EVERYTHING!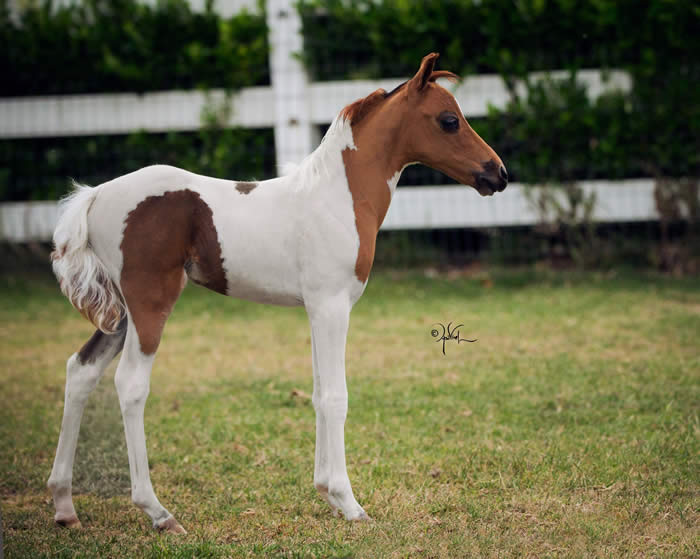 This Triple Registered Shetland has the winning look.
She's a brilliant pinto with bold pinto markings.
Esme has some might huge hoofprints to fill & she's up to the challenge.
She's a FULL sibling to AMHA World SUPREME CHAMPION "Jess Let Me Impress" who has now made his mark as a sire to many World GRAND CHAMPIONS.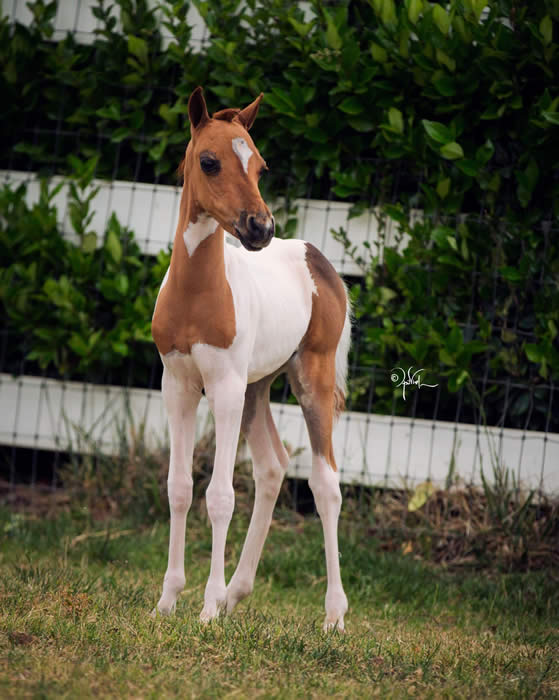 Esme should make an incredible broodmare after a successful show career.
She is projected to mature around 34" (cannon bone measures 8" at birth)
Sells with a height guarantee for a farm credit towards another PHR foal (contact owner for details)
We are SERIOUS about finding Esme a SHOW home and so PHR is offering substantial incentives and/or discounts to a buyer willing to promote this filly at the World and National level.
$6,500.00
HUGE INCENTIVES TO A SERIOUS SHOW HOME!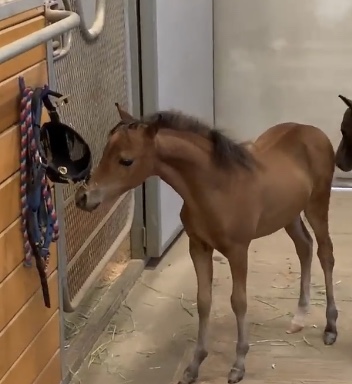 PHR 2019 Show Mare
ASPC/AMHR 2019 Bay SHOW Filly by JESSE JAMES
AMHR SWEEPSTAKES BABY REPRESENTING JESSE JAMES AT NATIONALS!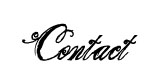 Offered by our SUPREME Corporate Partner
PAINTED H RANCH
Dustin & Aimee Davis
(951) 218-5185
info@paintedhranch.com
Located in Chino Hills, California
(112219XN) Ad updated 71/3/2019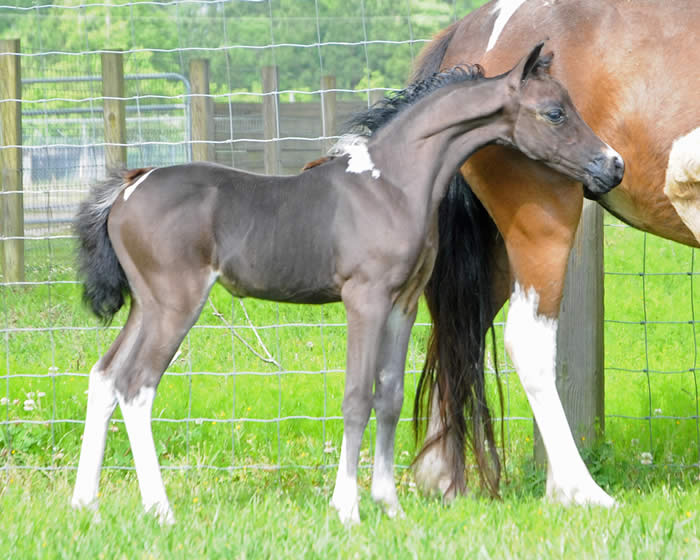 Stars Could It Be
AMHR/ASPC 2019 SHOW Mare
AMHR and ASPC Futurity Nominated
Wind Flight King's Domain x SMHC's Exceed and Excel
Foaled 4/07/2019
This phenomenal filly makes me excited to be a breeder.
She is what we hope each cross produces.
She is the real deal!
I would love to say she has her Daddy's freaky front end, but her Momma has it going on as well.
Refined, elegant, balanced and she comes as straight up out of her strong shoulder as you can get.
This filly came out and showed like a machine! We are very excited about her future.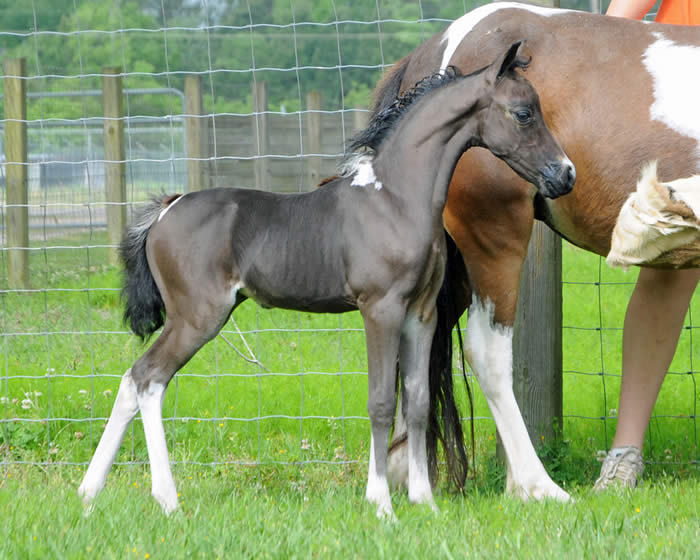 Her full brother, Stars Sentebale, was Reserve National Champion last year!
Futurity Nominated!
$10,000.00
includes ALL 2019 National costs and ALL Board thru 1/1/2020 if purchased with a Stars Training contract thru 2020.
$15,000.00 includes ALL National costs and ALL Board thru Nationals 2019 and no training contract.
THIS PRICE IS FIRM AS I AM IN NO HURRY TO PART WITH THIS PHENOMENAL FILLY!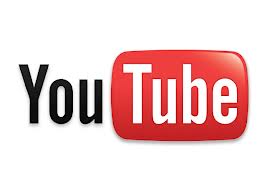 Stars Top Pocket Find
ASPC/AMHR 2019 Bay SHOW Mare
Wind Flight Kings Domain x Showman's Miss Buttermilk H
Foaled 3/15/2019
Showman's Miss Buttermilk H had a unicorn, or what most people would call a filly!
Those are rare at Stars.
LOL! This AMHR/ASPC Domain girl has it all.
Bay, two hind socks and a star.
Pretty head, long neck, rocking body!
She has that great combination of balance with a beautiful hip, which is lacking in a lot of ponies, a strong shoulder, yet her bone is fine and elegant.
I am tickled pink with her.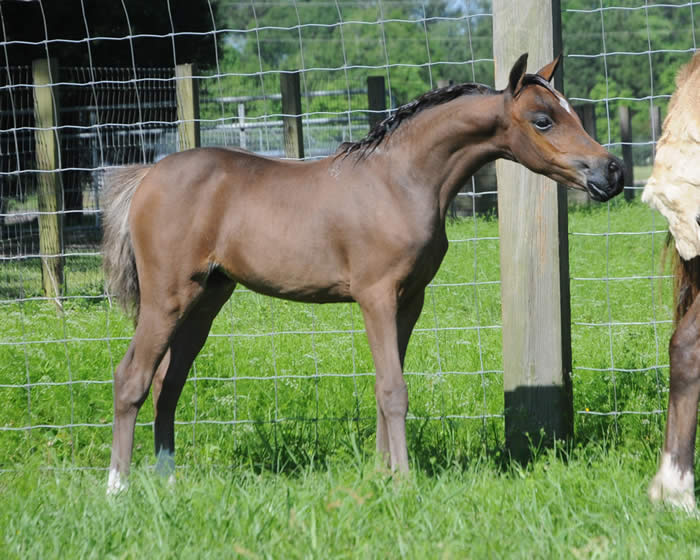 This is our first baby out of this mare and we couldn't be happier!
We look forward to this cross for many years to come.
We look forward to watching her future in both Halter and Driving.
See her beautiful dam on our Mares page at www.starsminiatures.com
$2,500.00
GREE DELIVERY TO 2019 Nationals (buyer must have their stall at Nationals)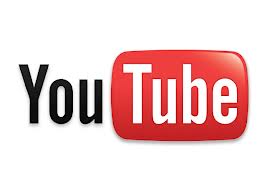 https://www.youtube.com/watch?v=03F8C_pJg9s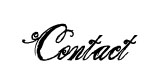 Please contact Mike Rosauer for details
STARS MINIATURES
13349 FM 92 South
PO Box 299
Spurger, Texas 77660
409-429-5991
starsminiatures@aol.com
Located in Spurger Texas
(111919NX) Ad updated 8/13/2019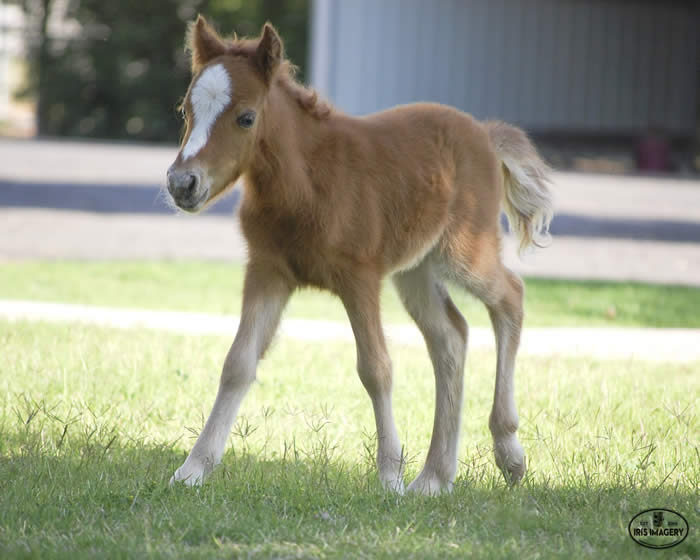 Born In A Barns Wait For It
(Ellie)
AMHA/AMHR 2019 Sorrel Overo Mare
Olympian Idols Little Toy Gun x Gander Hill Galaxys Burning Desire
Foaled 4/03/2019
This little doll baby comes pre-spoiled!
Ellie is an absolute sweetheart.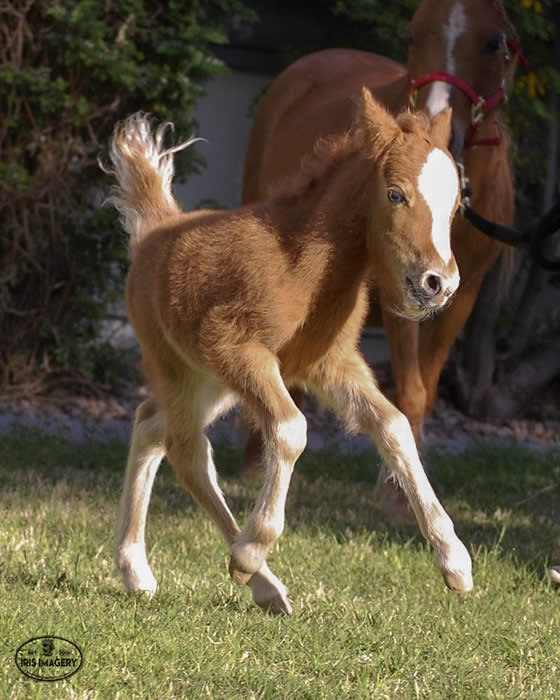 She's been handled since birth and LOVES humans!
Not only is she sweet -
Ellie is totally correct and balanced with a pretty face and her dam's huge, bright eyes.
Her pedigree boasts ROWDY, top and bottom.
Ellie's sire is a direct son of FIRST KNIGHTS BILLY IDOL and a grandson of the incredible show mare, LM HAWKS SAHARA BEY.
She'll be clipped and photographed soon so watch for new photos!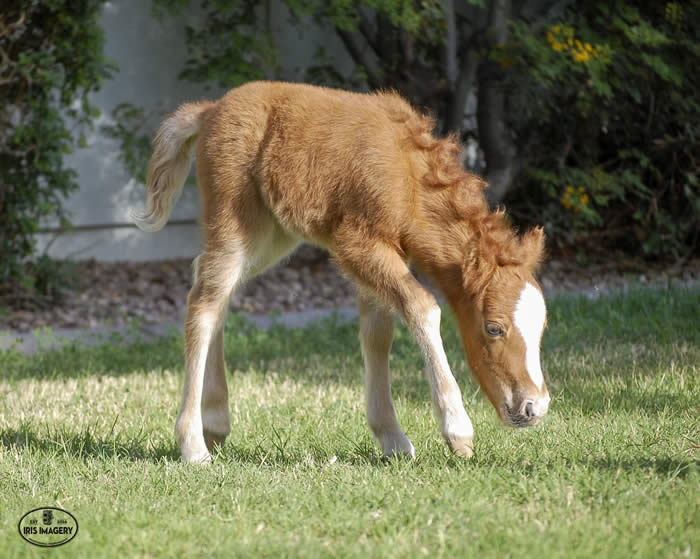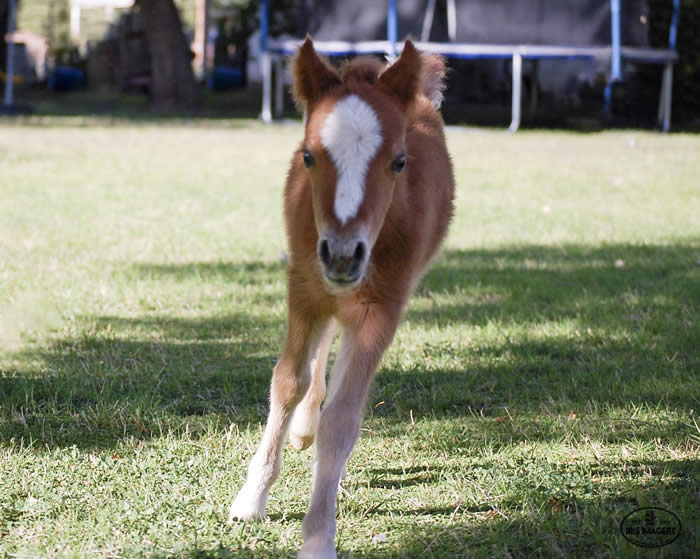 PRICED AT $2,000.00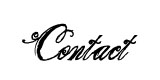 Marissa Davis
BORN IN A BARN MINIATURES
www.borninabarnminis.com
borninabarnminis@gmail.com
(480) 414-8442
Located in Gilbert, Arizona
(42819X) Ad updated 8/14/2019
Carefree's Pin Up Girl
ASPC/AMHR 2019 Black Show Filly
ON TRACK TO MATURE AS AN UNDER 34" & POSSIBLE AMHA HARDSHIP

SOLD FROM THIS PAGE
Ranchland Acres Mi Amira (July 2019)
Ericas Admirals Sweet Surprise (June 2019)
LM Idols Aurora Hawk (June 2019)
PHR 2019 Jesse James/GoGo Boots Weanling Filly (June 2019)
Carefree's Pin Up Girl (May 2019)
2018 AMHA/AMHR CB x Catalina LM Mare (September 2018)
Born In A Barns Broadway Babe (September 2018)
Born In A Barns Rebel With A Cause (September 2018)
Ravenwood Top Secret (August 2018)
CoCos Picture Perfect Memory (August 2018)
Comferts Night Rhythm (August 2018)
Ranchland Acres Havana (May 2018)
Lucky Four Thunders Terrifica (December 2017)
Cobblecreek Impressive Adora (December 2017)
Hopkins Impassioned Image (December 2017)
Ravenwood National Shag Dance (November 2017)
SFM Royals Anticipation (November 2017) Headed to Connecticut
Stars Exotic Embers (November 2017)
Stars Perfexxion (October 2017) Congratulations to Karen Miller
First Knight Candy Kisses (September 2017)
Born In A Barns April Showers (August 2017)
Hopkins Moment Of Fire And Ice (August 2017)
Born In A Barns Clearwater Bey (August 2017)
Ozark Mtns Treasured Rain (August 2017)
First Knight Redneck Heiress (July 2017)
11 Acres 2017 Black Pinto Filly - Kismet (June 2017) Heading to the UK!
Portraits Snap Chat CC (June 2017
Carefree Oh What A Night (June 2017)