2019 Weanling Miniature Horse Fillies For Sale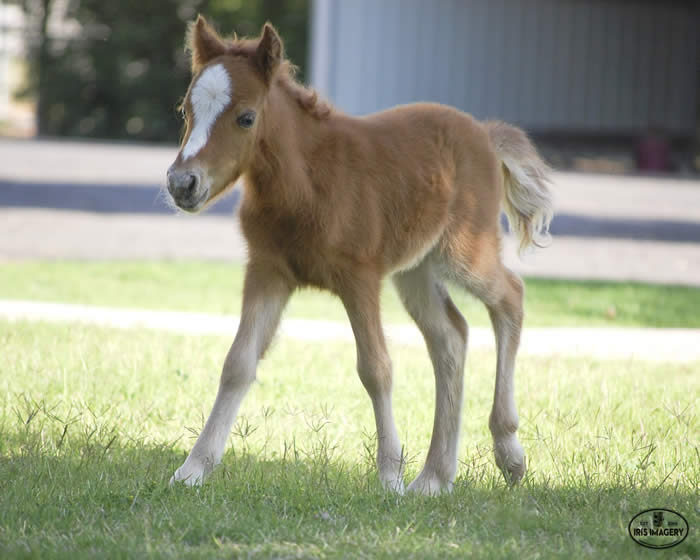 Born In A Barns Wait For It
(Ellie)
AMHA/AMHR 2019 Sorrel Overo Mare
Olympian Idols Little Toy Gun x Gander Hill Galaxys Burning Desire
Foaled 4/03/2019
This little doll baby comes pre-spoiled!
Ellie is an absolute sweetheart.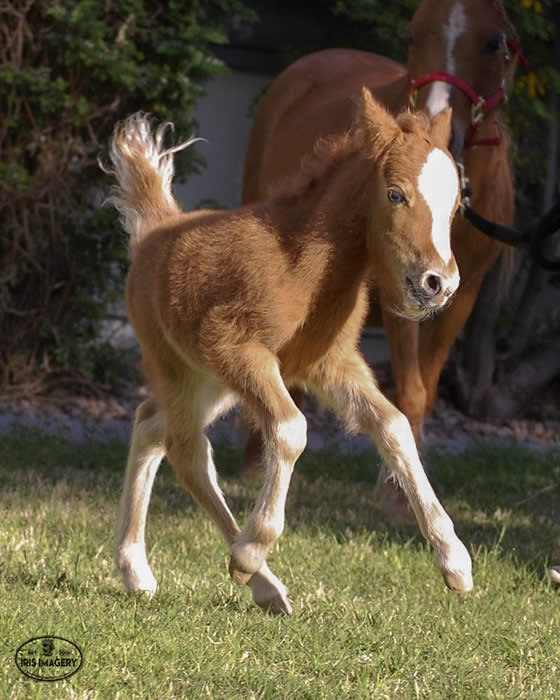 She's been handled since birth and LOVES humans!
Not only is she sweet -
Ellie is totally correct and balanced with a pretty face and her dam's huge, bright eyes.
Her pedigree boasts ROWDY, top and bottom.
Ellie's sire is a direct son of FIRST KNIGHTS BILLY IDOL and a grandson of the incredible show mare, LM HAWKS SAHARA BEY.
She'll be clipped and photographed soon so watch for new photos!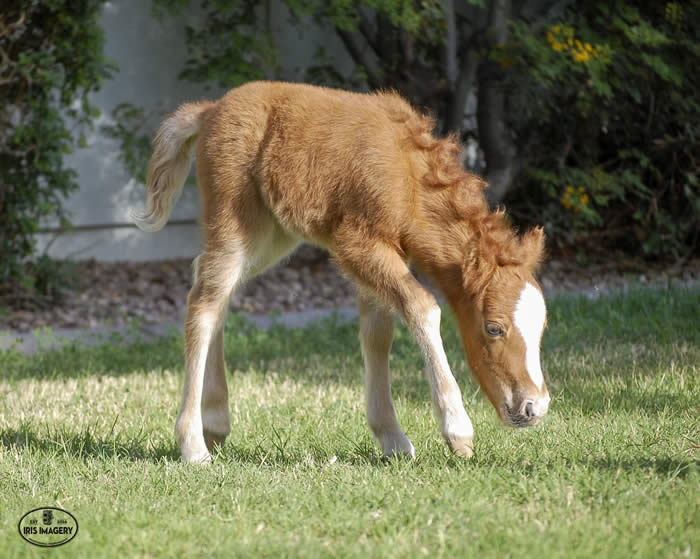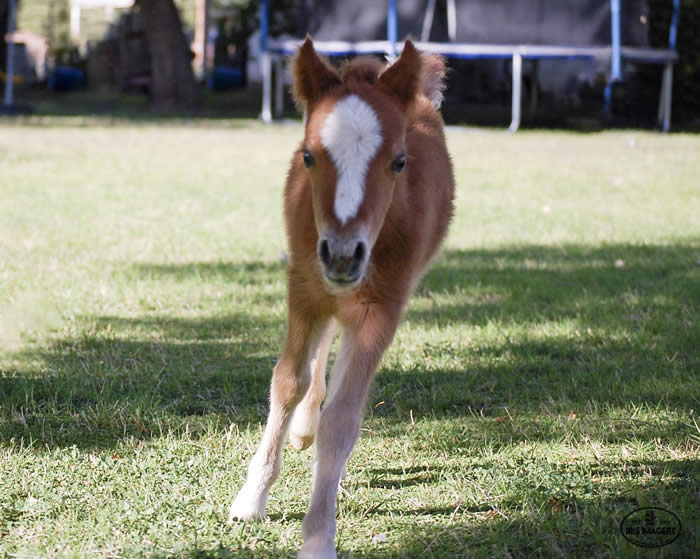 PRICED AT $2,800.00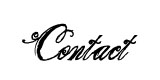 Marissa Davis
BORN IN A BARN MINIATURES
www.borninabarnminis.com
borninabarnminis@gmail.com
(480) 414-8442
Located in Gilbert, Arizona
(42819X) Ad updated 4/15/2019
Carefree's Pin Up Girl
(Penny)
ASPC/AMHR 2019 Black Show Filly
ON TRACK TO MATURE AS AN UNDER 34" & POSSIBLE AMHA HARDSHIP
TSL's Portrait In Black x McCarthys Dance Hall Girl (HOF)
Foaled 3/01/2019
We'd love to see this little baby doll in a SERIOUS show home because Penny should be a SERIOUS contender in the show ring!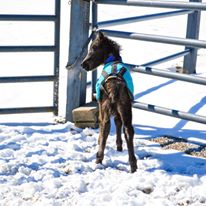 Penny is refined and correct with a dainty little head and expressive eyes.
Of course considering her pedigree, we aren't surprised.
Penny's dam, McCarthys Dance Hall Girl, is an AMHR National Champion and ASPC Congress Champion in Halter.
Penny's sire is the up and coming sire, TLS's Portrait In Black who is already producing show ring champions.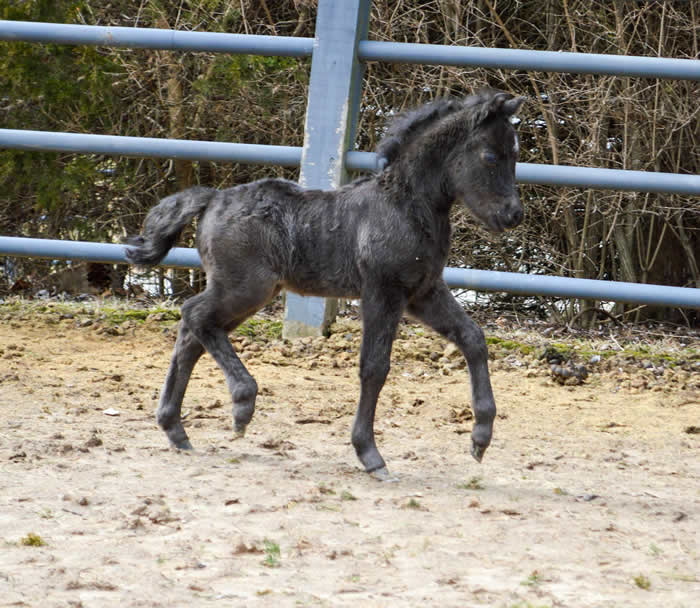 We expect Penny to mature around 33.5" and so she can be Hardshipped into AMHA when she is of age.
She's currently fuzzy but once we clip her, expect her price to increase!
DON'T MISS OUT ON THIS AMAZING LITTLE SHETLAND!
PRICED NOW AT $5,000.00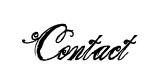 Gabby Guffler
CAREFREE MINIATURES & SHETLANDS
(314) 779-8183
Gabbygufler@gmail.com
Located in Wildwood Missouri
(101019X) Ad updated 4/16/2019

SOLD FROM THIS PAGE
2018 AMHA/AMHR CB x Catalina LM Mare (September 2018)
Born In A Barns Broadway Babe (September 2018)
Born In A Barns Rebel With A Cause (September 2018)
Ravenwood Top Secret (August 2018)
CoCos Picture Perfect Memory (August 2018)
Comferts Night Rhythm (August 2018)
Ranchland Acres Havana (May 2018)
Lucky Four Thunders Terrifica (December 2017)
Cobblecreek Impressive Adora (December 2017)
Hopkins Impassioned Image (December 2017)
Ravenwood National Shag Dance (November 2017)
SFM Royals Anticipation (November 2017) Headed to Connecticut
Stars Exotic Embers (November 2017)
Stars Perfexxion (October 2017) Congratulations to Karen Miller
First Knight Candy Kisses (September 2017)
Born In A Barns April Showers (August 2017)
Hopkins Moment Of Fire And Ice (August 2017)
Born In A Barns Clearwater Bey (August 2017)
Ozark Mtns Treasured Rain (August 2017)
First Knight Redneck Heiress (July 2017)
11 Acres 2017 Black Pinto Filly - Kismet (June 2017) Heading to the UK!
Portraits Snap Chat CC (June 2017
Carefree Oh What A Night (June 2017)