Miniature Horse Broodmares for Sale


RHA Unique Celebration

(Celebration)

ASPC/AMHR FOUNDATION 2014 37" Sorrel PROVEN Broodmare

CONFIRMED IN FOAL FOR 2022 TO MICHIGANS JUST TOO SWEET

CAN BE PURCHASED WITH HER 2021 SHOW COLT FOR A 3-IN-1 PACKAGE DEAL!

A SPECIAL OFFERING!

Wa-Full Unique Legend x RHA Crescent Goldie

Foaled 5/9/2014

AMHR/ASPC/Foundation mare just confirmed in foal to Michigan's Just Too Sweet for 2022!

She is 37" tall and, as you can see, a real beauty! She can also be purchased with her 2021 colt by Mitch.

He is quite a stunner!

Celebration is an own daughter of Wa-Full Unique Legend and out of RHA Crescent Goldie.

She gets in foal easily and is easy to be around.

For details, please pm Mike Rosauer.

Details on our web site at www.starsminiatures.com

PRICED AT $4,000.00 FOR THIS MARE, COMFIRMED IN FOAL

$6,500.00 FOR 3-IN-1 PACKAGE W/ HER 2021 SHOW COLT

Allison Rosauer

STARS MINIATURES & SHETLANDS

starsminiatures@aol.com

www.starsminiatures.com

(601) 940-7805

Located in Spurger, Texas

(121021NX) Ad updated 6/2/2021

"Mitch" -

-sire of her 2021 show colt and the sire she is bred to for a 2022 foal
Martins Mardi Gras Jitterbug In May

(Bug)

ASPC/AMHR Shetland 37" Bay PROVEN Broodmare

++ AVAILABLE AFTER HER 2021 SHOW FILLY IS WEANED ++

B&L's Rock "E" Mardi Gra x Kathern's May Red Le

Foaled 4/24/2010

"Bug" is a pretty bright bay mare with one blue eye.

MORE INFO SOON!

$3,000.00 for mare alone

OR

$5,000.00 as a 2-in-1 with her 2021 filly

LET'S TALK!

Susan Brooks

RIVERDANCE MINIATURES

sbrooks@pclink.com

www.riverdanceminiatures.com

(386) 688-2261

Located in Lake City, Florida

(111021X) Ad updated 6/2/2021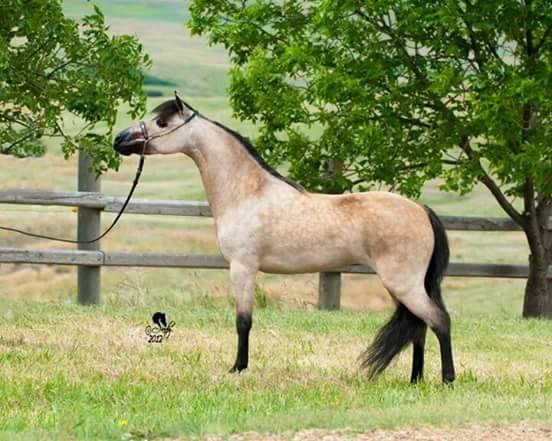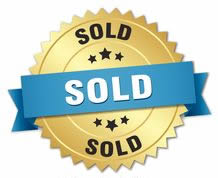 Tibbs Cinderella Sovereign
AMHR Registered 2010 36" Buckskin Mare
PROVEN BROODMARE LEFT OPEN BY CHOICE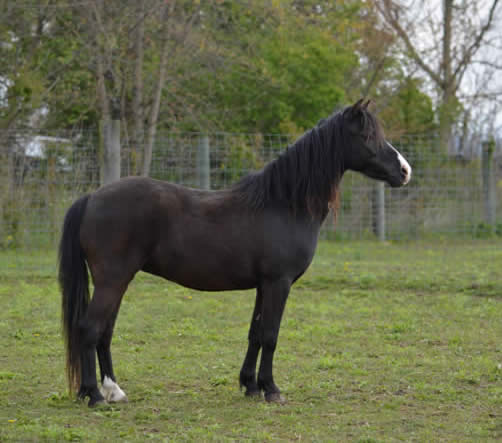 Wa-Full Wally's Native Dancer
(Nadine)
ASPC/AMHR Shetland 2011 38" Black PROVEN Broodmare
GORGEOUS MARE - COULD ALSO MAKE A DRIVING HORSE!
OPEN BY CHOICE AND READY TO BREED TO YOUR FINE STALLION
Wall Street Navogator's First Shot x Wa-Full Kid's Sweet Pea
Foaled 4/14/2011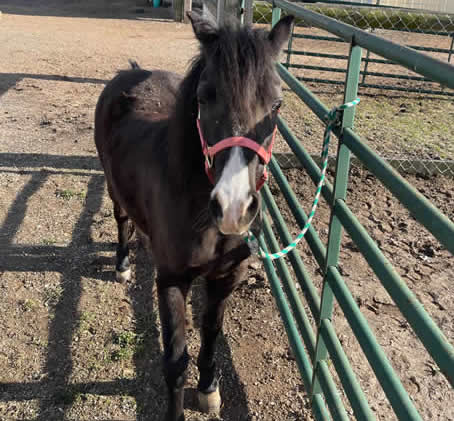 Nadine is a beautiful ,mare with four little white socks. She is balanced and correct with a strong hip, tight body straight clean legs.
She's a sweet mare with a great temperament.
She is up to date on hoof trimming, deworming and vaccinations.
Buyer will be responsible for all Health Certificate/wellness check and transportation.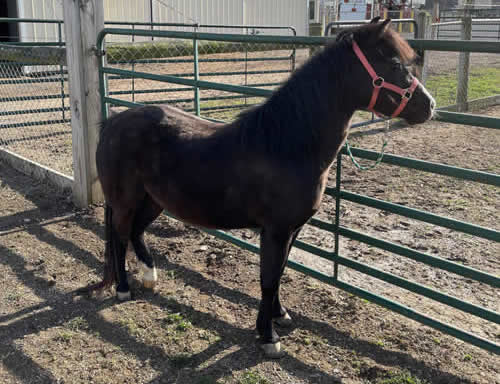 $1,500.00
EAGLES NEST HORSES ARE PRICED LOW ONLY BECAUSE OF OF FAMILY HEALTH ISSUSES.
WE ARE OFFERING MANY OF OUR BEST HORSES FOR SALE AT LOW PRICES TO REDUCE OUR WORK LOAD!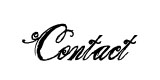 EAGLES NEST HORSE CORRAL
Linda Kint
(717) 953-4636
lkeagles5@gmail.com
www.eaglesnesthorsecorral.com
Located in Mifflintown, Pennsylvania
(051021NX) Ad updated 5/28/2021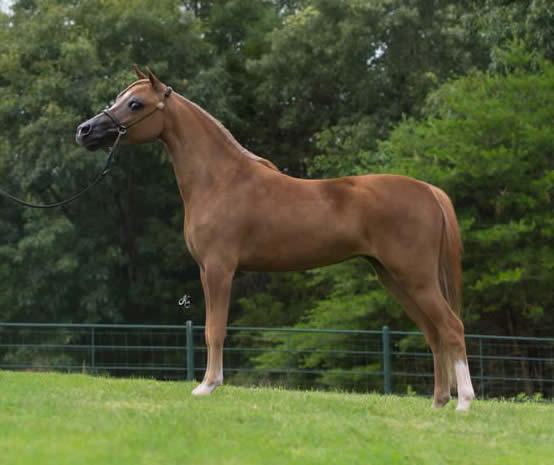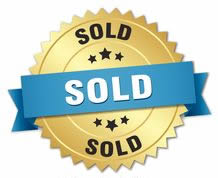 Alliance Boleros Lola
AMHA/AMHR 2014 34++" Sorrel PROVEN Broodmare
FULL SIBLING TO MULTI WORLD GRAND CHAMPION STALLION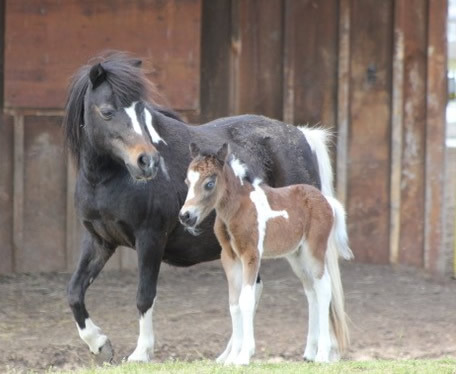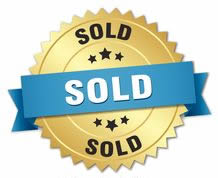 Glory B Farm Painted Jingle
AMHA/AMHR 2001 Bay Pinto PROVEN Broodmare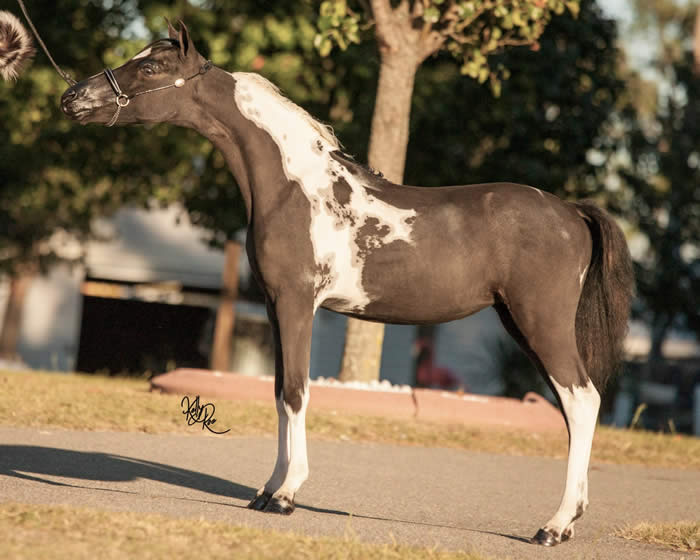 Caldwell's Touch The Wind
(Windy)
ASPC/AMHR 2015 37" Black Pinto PROVEN Broodmare
+++ UPDATE! WINDY FOALED AN AMAZING SHOW QUALITY FOAL - INQUIRE FOR PRICING!)
Graham's Apollos King x Northup Farms Streak Of Lightning
Foaled 5/12/2015
Check out the "pawprints" on this pretty mare!
That could very well mean she is homozygous for PINTO!
Windy has a unique pedigree with some of the industry's TOP names in it.
Her sire is a direct son of KEWPIE'S CLASSIC MUCHO OF ARENOSA (HOF)
On Windy's maternal side, her lineage is impressive.
Windy's dam is a granddaughter of the iconic SMHC'S PAINTED FREEDOM (HOF)and a direct daughter of the incredible stallion, WAUK-A-WAY CATCH THE WIND
On pedigree alone, Windy should be your pick for a prized broodmare.
She had an amazing bay pinto colt at her side andcan be bred for 2022 to World Grand Champion driving stallion, CALDWELLS POKER CHIP. (pictured above at left)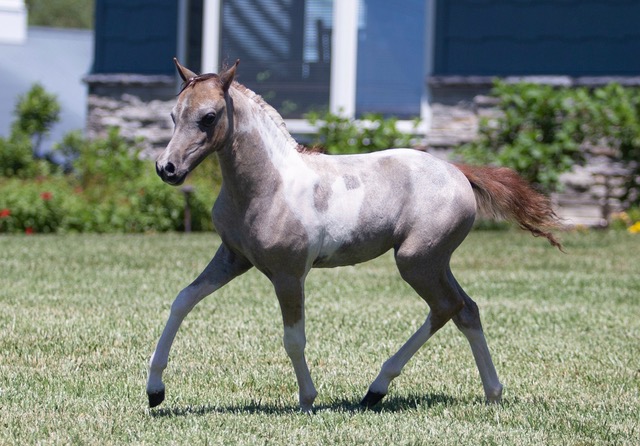 (Michelle's 2020 SHOW Filly - also for sale!)
This two-in-one package could be a game changer for your farm!
Asking $4,500.00
OR $6,500.00 BRED TO WORLD GRAND "POKER CHIP" FOR 2022!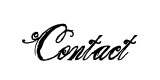 DEBRA HOPKINS
HOPKINS HEAVENSENT MINIATURES
(443) 693-5169
debra@hopkinsheavensentminiatures.com
1089 Pond Neck Road
Earleville, MD 21919
Located in Maryland
(042120X) Ad updated 5/28/2021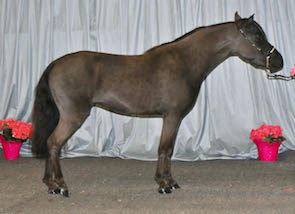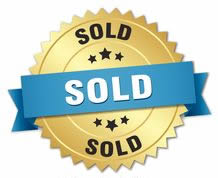 San Sajos Midnight Shadow
AMHA/AMHR 2009 32.5" Black PROVEN Broodmare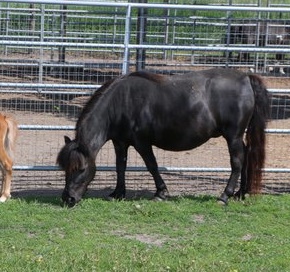 Flyin Hearts Champagne Winnie Bee
(Winnie)
AMHA/AMHR 2009 33" Black PROVEN Broodmare
OPEN AND READY TO BREED TO YOUR STALLION
Marks Dominators Champagne Legacy x Baby Bee Bees Bay
Foaled 5/04/2004
MULTI AMHA WORLD CHAMPION PRODUCING MARE!
If you are searching for a TRIED & TRUE broodmare with an immpeccable pedigree - THIS mare should check all the boxes!
Winnie is a priceless mare - foaling each year and always outproducing herself.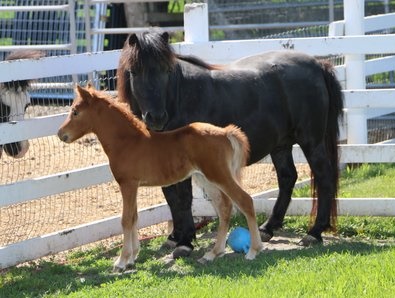 Her foals speak volumes.
Most notable are:
FIRST KNIGHT STRIDERS BLACK SATIN - 2x World Champion; Res World Champion
FIRST KNIGHT STRIDERS RED STILETTO - World Champion; World GRAND CHAMPION
Winnie requires a quiet, steady hand.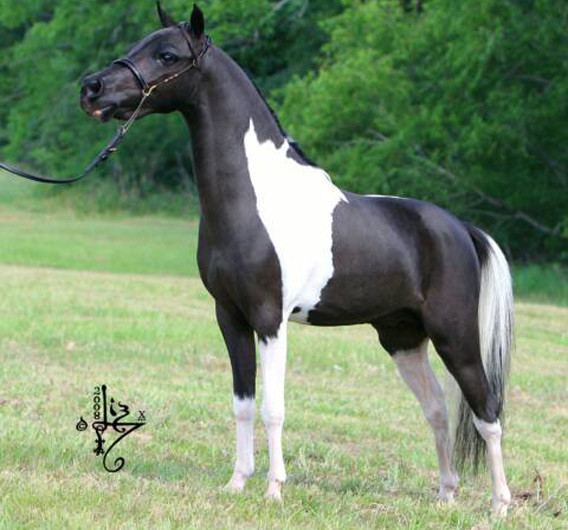 She's nervous around strangers but is easy to work with once haltered.
She sells OPEN or can be bred to our amazing PINTO stallion, MCCARTHYS HERSHEYS SWIRL.
(Hersheys Swirl pictured at right)
$2,000.00 OPEN or $2,500.00 BRED FOR 2022
THESE MARES ARE ONLY OFFERED FOR SALE AS WE ARE A SMALL FARM WITH LIMITED AVAILABLE SPACE!
Joan Cunningham
VISTA VALLEY MINIATURES
(250) 309-9291
vistavalleyminis@shaw.ca
Located in Vernon BC, Canada
(080221X) Ad updated 5/6/2021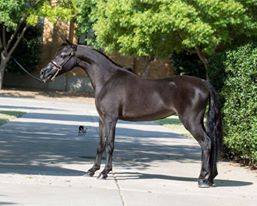 Tibbs Tiger Lily Tango
(Lily)
AMHR Registered (33506T) 2016 34"/35" Dark Bay PROVEN Broodmare
CONFIRMED IN FOAL FOR EARLY JUNE 2021 TO COVERGIRL ROCKS PEARL JAM
Rhaposdys Latin Tango x Lucky Harts American Expression
Foaled 5/31/2016
This lovely mare is already a proven producer.
Her lucky new owner should get an amazing 2-in-1 package since Lily is vet checked IN FOAL for an early June 2021 foal.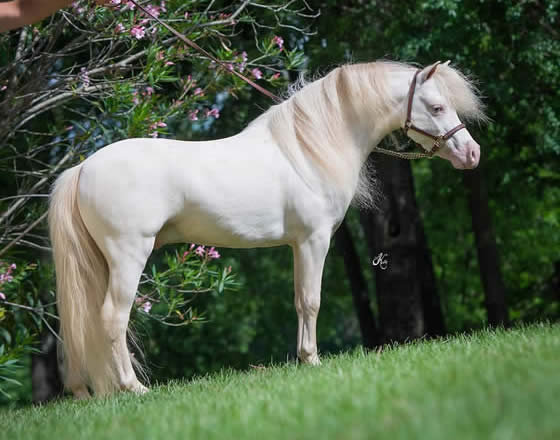 Lily is bred to COVERGIRL ROCKS PEARL JAM
(pictured at left, now owned and loved by Marissa Davis/Born In A Barn Miniatures, Arizona)
- a double dilute stallion with the prettiest head -
- and a pedigree LOADED with champions, top and bottom.
Lily is AMHR registered and measures a tight 34" so could possibly be hardshipped into AMHA (no guarantee)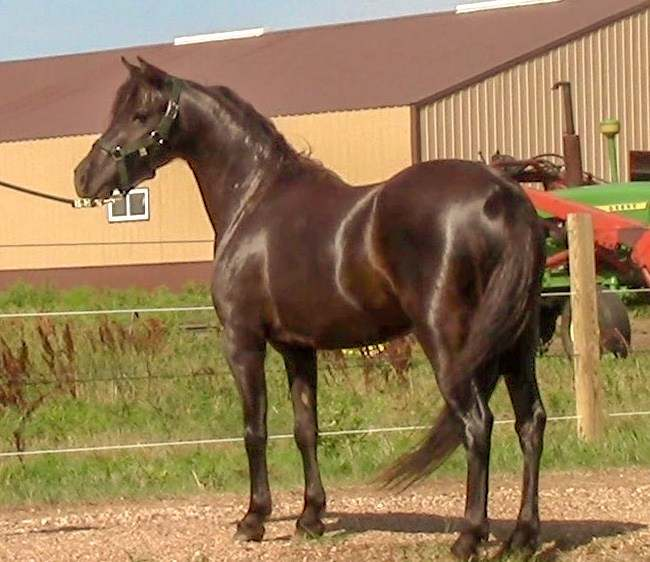 She is an AMHR National Champion halter mare; correct and balanced with a long trim neck and classical Shetland build.
Lily's sire, "TANGO" is a Triple Registered Shetland who has produced multiple World and National Champions/Grand Champions.
Lily is a not a "pocket pet". She prefers the life of a field horse and enjoys being a broodmare.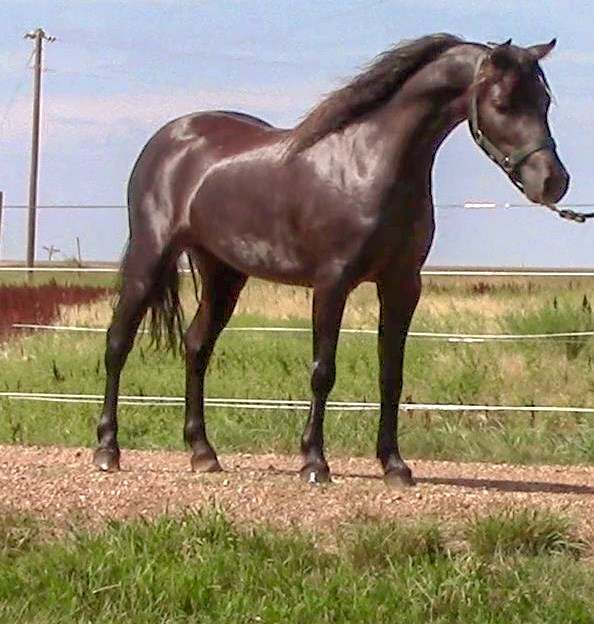 She can be hard to catch and has lots of spice.
For this reason, she is not recommended for someone looking for a friendly, cuddly type mare.
Lily is NOT mean but quite high strung and we would prefer to place her with a farm that has experience working with this type of mare.
With her prized pedigree, champion show record and proven record as a producer, Lily should make a valued broodmare and an outstanding cross for your AMHR stallion.
We are excited to see the foal she is carrying in 2021!
VISIT OUR AUCTIONS PAGE TO SEE THE COMPLETE LIST OF LIMESTONE HORSES FOR SALE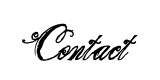 Janet King
LIMESTONE MINIATURES
(903) 629-3234
jfk657@yahoo.com
www.limestoneminiatures.com
Located in Winnsboro, Texas
(030121NX) Ad updated 5/28/2021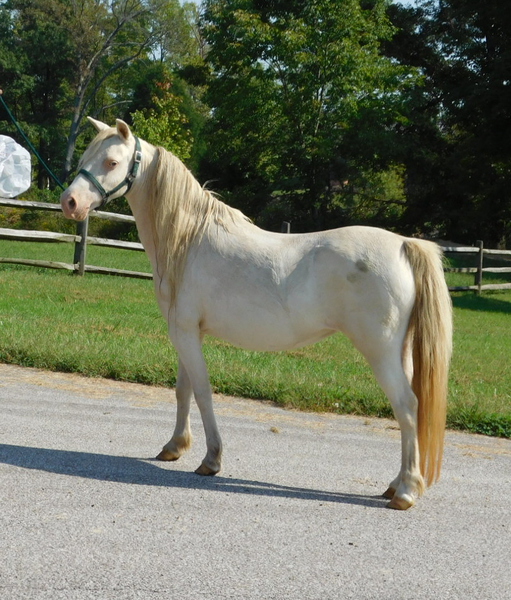 Little Kings Crystal Cash
AMHR Registered 37" Cremello PROVEN Broodmare
Little Kings Buckeroo Cash In Hand x Wind Flights Spanish Dancer
Foaled 6/1/2009
OPEN AND READY TO BREED TO YOUR FINE STALLION IN 2021
CONTACT OWNER FOR PRICING
CLICK ON LINK TO OWNER'S WEBSITE FOR DETAILS!

CONTACT MARKS INSURANCE AGENCY FOR ALL YOUR EQUINE INSURANCE NEEDS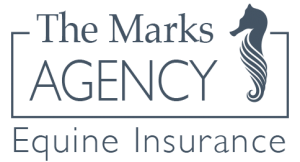 The Marks Agency, Inc
Founded and focused from the customer's point of view of Equine Insurance needs.
Providing you with direct communication to a licensed insurance producer with continued customer support from application to renewals. We educate and provide proper tools for our clients to be prepared for the unexpected.
Providing Insurance while building relationships for #1 customer service!
The Marks Agency, Inc. founded by life long equine enthusiast Chandler M. Marks, is backed by the worlds leading providers for Equine Insurance needs – GREAT AMERICAN, with history dating back to 1872.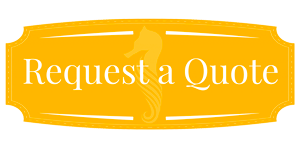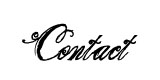 Chandler Marks
NMOTION EQUESTRIAN LLC
chandlermmarks@gmail.com
((239)980-0272
Located in Ocala, Florida
(101520NX) Ad updated 3/22/2021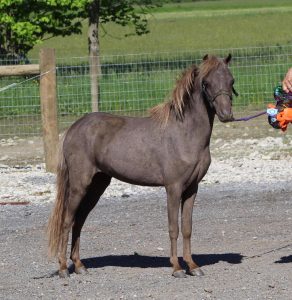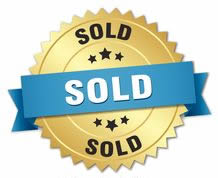 Fallen Pines Break The Bank
AMHA/AMHR 2017 35" Smokey Black Mare
++ BUCKEYE BRED GRANDDAUGHTER OF RAGTIME ++
Welcome to Diva Valley Miniature Horse Farm !

We started raising Miniature Horses in 1980 as Jones' Mini-Whinnies but have now converted to Diva Valley Miniature Horse Farm as we have changed our breeding program to accommodate the ever increasing competition in the AMHA and AMHR. DVM Farms is owned by Nicole and Boomer Pearsall and is located in western Pennsylvania just off I-80 just a few yards over the OH/PA border about an hour north of Pittsburgh and an hour east of Akron, OH.  Nicole and Boomer also own Penn-Ohio Veterinary Services which is also located at their residence in West Middlesex which requires a lot of their attention; however, with the help of Nicole's amazing mother, Elaine Buchanan, the horses are well-taken care of and spoiled !  Our horses boast many of the top bloodlines that are winning in the show ring today such as Graham's Ragtime, First Knights Billy Idol, Champion Farms Nighthawk, and Buckeye WCF Leeland Royal Grand; but, at the same time are deeply rooted in bloodlines that have stood the test of time such as FWF Little Blue Boy, Boogerman, Rowdy, Sid's Rebel, FWF Little Wardance, and Gold Melody Boy. Our horses hold many AMHA and AMHR National titles and also Hall of Fame titles.  
Now after 35 + years of raising miniatures, we are very proud of what we are producing.  We have sold minis to many different countries and enjoyed meeting people from all over the World.  Please feel free to call or stop by our farm to see what we have to offer!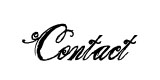 Nicole & Boomer Pearsall
5 Jimro Road West Middlesex, PA  16159
(412)527-0358  (call or text)

dvmfarms@hotmail.com
Located in Pennsylvania
(042620NX) Ad updated 5/28/2021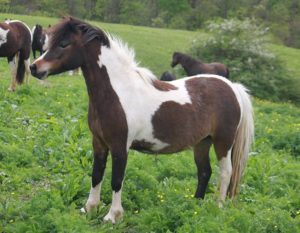 SMHC Get Rythm
(Rythm)
ASPC/AMHR 2009 nShetland Bay Pinto PROVEN Broodmare
SELLS OPEN AND READY TO BREED TO YOUR STALLION IN 2021!
SMHC Freedom/s Justice x SMHC Freedom Liberty
Foaled 5/17/2009
Rythm is a direct daughter of SMHC's Freedom's Justice.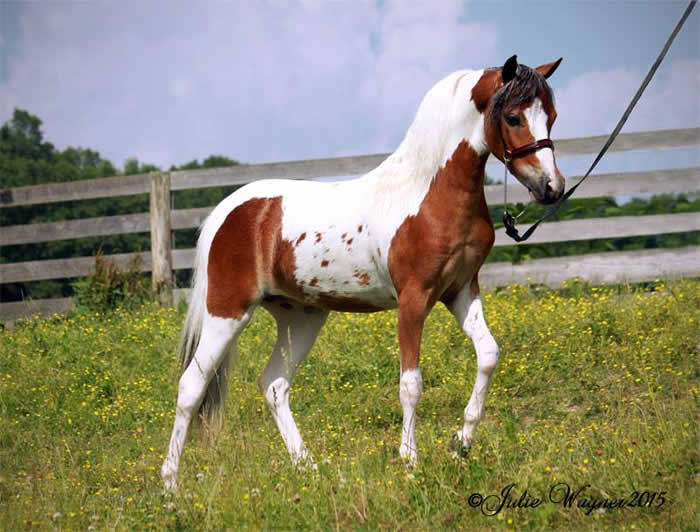 Prior to his untimely death Freedom's Justice was one of SMHC's top producing stallions.

It is rare that a daughter of his becomes available for sale -

- especially one that is already a PROVEN broodmare.


Rythm has already produced some incredible offspring.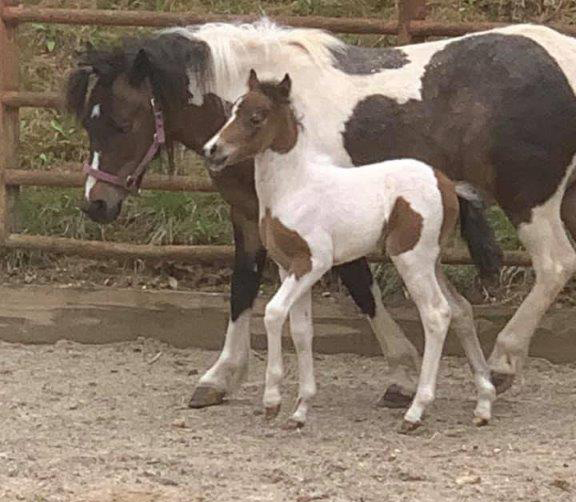 Rythm's daughter, bred by SMHC Farm is pictured above at left.
More photos of offspring available by contacting current owner, Heather Salisbury.


She is ONLY for sale as we are focusing our breeding program on A sized Under 34" Miniatures.

UNIQUE OPPORTUNITY TO ACQUIRE A TOP-BRED BROODMARE.
$5,000.00
CONGRESSIONAL FARM
Heather & Buddy Salisbury
www.congressionalfarm.org
hsheldon2482@gmail.com
(607) 742-3403
Located in Westminster, Maryland
(040121X) Ad updated 5/19/2021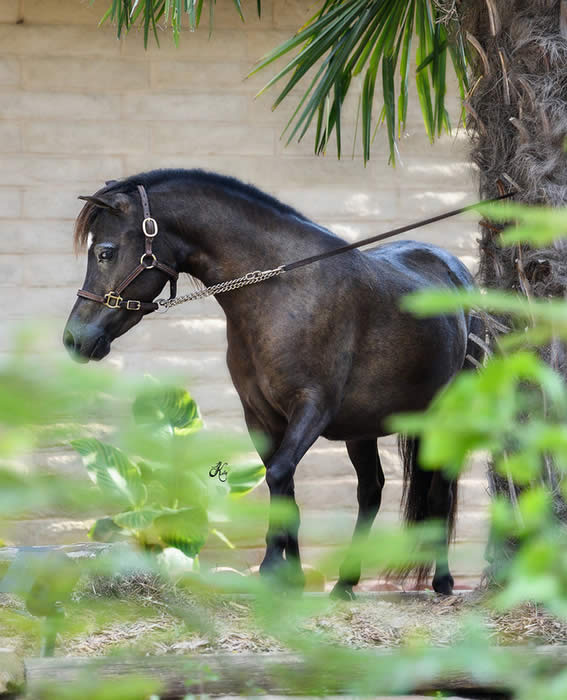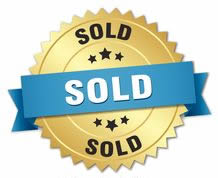 ORSahara Unforgettable Leading Lady


AMHA/AMHR 2010 34" PROVEN Black broodmare
OPEN & READY TO BREED TO YOUR FINE STALLION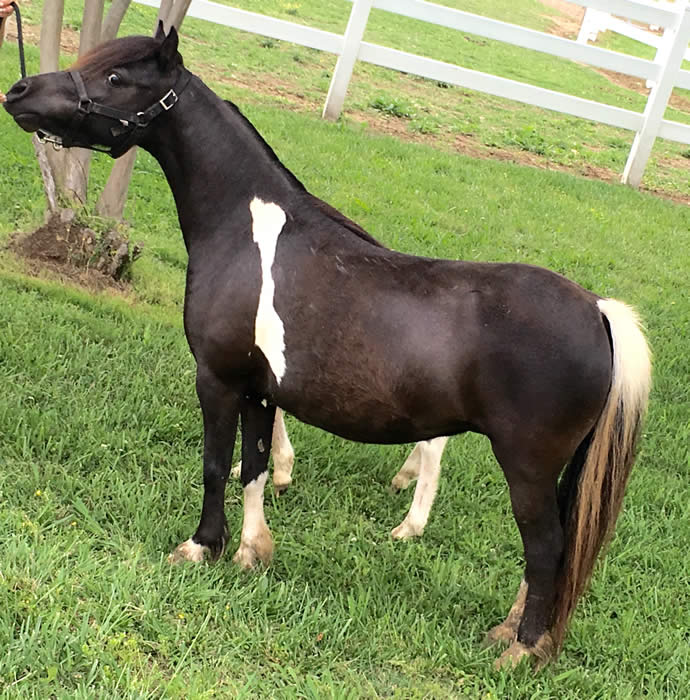 Aloha Acres A Silent Cameo
(Cameo)
AMHA/AMHR 2011 Black Pinto PROVEN Broodmare
SELLS WITH OR WITHOUT HER SEPTEMBER 2020 SKYLITE COLT
McCarthys Aloha Silent Partner x Grosshill EK Creations Cameo
Foaled 4/16/2011
LOVELY, PROVEN BROODMARE
Cameo foaled a spectacular minimal black pinto colt by World/National GRAND Champion producing stallion ALOHA ACRES LITTLE SKY LITE in September 2020 and can be sold with or without the colt.
$INQUIRE FOR PRICE$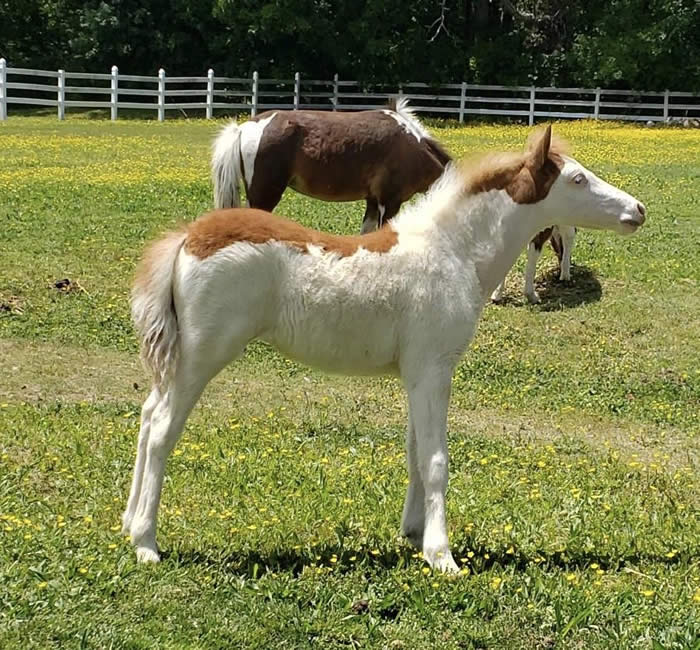 MardiGras Scarlet Mistress
AMHR Registered PROVEN Broodmare - IN FOAL FOR 2021 TO TRIPLE REGISTERED STALLION!
(Filly pictured at left - photos of mare coming soon!)
Sells IN FOAL for 2021 $2,500.00 (NO LFG)

INQUIRE ABOUT OUR BROODMARES FOR SALE! PHOTOS AND MORE INFO COMING SOON.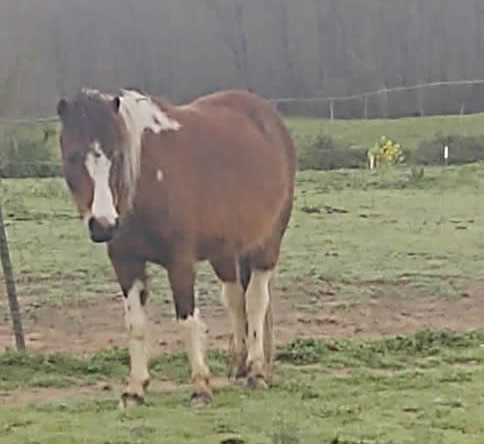 CALDWELL'S CHANTILLY LACE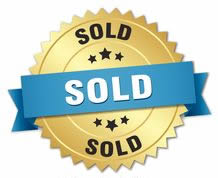 2014 ASPC/AMHR Bay Pinto PROVEN Broodmare 36"
PROVEN - PRETTY - PRESTIGIOUSLY BRED!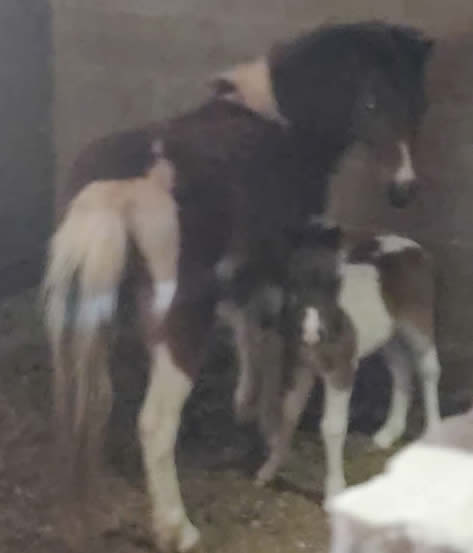 ALOHA ACRES AFFAIRE IN THE LITE
AMHR Registered Bay Pinto 2016 PROVEN Broodmare
(Pictured at left)
Grahams Little Sky Lite x Aloha Acres Caldwells Final Affair
Foaled 7/17/2016
She's KID LEE and Arenosa bred - an asset to any top breeding program for sure.
Her APRIL 2021 bay pinto foal is the BOMB - and she can be purchased with the foal (INQUIRE!)
$1,500.00 FOR THIS PRETTY MARE
(INQUIRE ABOUT 2021 FOAL AND MARE PACKAGE PRICE!)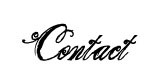 Karen Rudolph (agent)
(617) 320-3313 (text please!)
karen@minihorsesales.com
Located in North Carolina
(073020NX) Ad updated 5/28/2021

SOLD FROM THIS PAGE

Glory N Farm Painted Jingle (March 2021)

Fying Hearts Gators Girl (February 2021)

Ravenwood Honor And Remember (February 2021)

Oak Bay Salsas Shadow Dancer (February 2021)

OR Sahara Unforgettable Leading Lady (February 2021)

Tibbs Heir Linner (January 2021)

Tibbs Cinderella Sovereign (December 2020)

Reeces Fancy Hawk Dont Let Me Dowb (December 2020)

Sundance LB Magical Fiji (December 2020)

Timber Ridges Honey Toy (December 2020)

Olympian Saharas Golden Goddess (November 2020)

LM Idols Black Orchid (November 2020)

Larsons Jandt Right Trinity (September 2020)

SMHC's Just Look At Me (August 2020)

CMC Dotted Signora (August 2020)

Impressible Versaces Isadora (August 2020)

McSperitts Magic Shadow (July 2020)

RFM Amira Al Dameer (July 2020)

RFM Amira Nasheeta (July 2020)

LM Hawks Jillian (June 2020)

GRF Lines Dewdrop (May 2020)

Lucky Four Black Velvet Blitzen Babe (May 2020)

Rainbow Ridge Superstars Last Dance (May 2020)

Jones Majestic Dixie Rose (April 2020)

HM Legacys Painted Design (April 2020)

Stars Gator Girl (March 2020)

Jones Good Golly Shez Gold (February 2020)

Lucky Heart American Expressive (February 2020)

Designer Pretty Girl (February 2020)

SMHCs Get Rythm (January 2020)

White Tails Outta Love (January 2020)

LK Eagles Nest Sharifs Silky Chiffon (January 2020)

Gander Hill Galaxys Burning Love (January 2020)

Hopkins Unforgettable Jacqueline (December 2019)

Sunny Side BlackVelvet Blitzenbabe (December 2019)

DVM Pasos Total Eclipze Of The Heart (December 2019)

White Tails Im Outta Luck (December 2019)

DVM Pasos Wynonna (December 2019)

White Tails Ablazes Porcelain Doll (December 2019)

Jones Royal Trixie Lou (November 2019)

Jones Blue Boys QT Pie (November 2019)

Stars Grace Under Fire (November 2019)

Longmans Legacy Tallahassee (October 2019)

Storm Cloud Of Classic View (October 2019)

Silver Meadows Storm Chaser (October 2019)

Little Kings Dream Of Sunshine (October 2019)

RTR Black Velvet Electra (October 2019)

Laviner Echos Image (September 2019)

Comferts Heat Of The Night (August 2019)

RFM Inikis Miss American Beauty (August 2019)

Little Kings Dream Of Sunshine (July 2019)

Reeces Orion Thunder (July 2019)

Mulligans Run Music Of The Night (July 2019)

Olneys Surprised By The Remark (May 2019)

Alliance Boleros Chanel (May 2019)

Los Arboles Ladds Check Me Out (April 2019)

Star Valleys Day Dream Believer (April 2019)

Cross Country Some N To Talk About (April 2019)

Ericas Catch My Breath (April 2019) Congrats Darla Brookes!

Mini Equine Semis Amber Idol (April 2019)

Candylands French Kiss (April 2019)

Alliance Miss Virginia (March 2019)

Too Hots Miss Marilyn Monroe (March 2019)

Wa-Full Crescent Tonja (March 2019)

Alliance Boleros Lola (March 2019)

Gander Hill Deja Vu California (February 2019)

Alliance In Fine Form January 2019)

Abrias Signature Copper Penny (January 2019)

SMHCs Fantabulous (January 2019)

Los Arboles Illusive Dream (January 2019)

OR LM Hawks Phantom Of The Opera (January 2019)

Impressibles Exquisite Design (January 2019)

Ravenwood The Girl Next Door (December 2018)

Ravenwood Dance Drama (December 2018)

Lucky Four Rowdys Reverie (November 2018)

Marks Steal The Class (October 2018)

Lucky Four Suchabuck Shalimar (October 2018)

Applecreeks Moon Glow (October 2018)

White Tails Outta Love (October 2018)

Quintessa Hawks Serafina (October 2018)

White Tails Ablazes Porcelain Doll (October 2018)

White Tails Boogie In Out Of Here (October 2018)

Vintage Farm Victorian Tango (October 2018)

Buckeye WCF Paposo Amore Doll (September 2018)

Lucky Four Rebelchase Rebelicious (August 2018)

Flyin Hearts Sundance Wishes (July 2018)

Michigans Q.E. Two (July 2018)

Lucky Four Rebelchase Really A Dandy (July 2018)

McCarthys Diamond Lil Of Rivenburgh (June 2018)

Sunwoods Dealers Choice (June 2018)

McCarthys Copper Penny (April 2018)

Southridge Cameo Destiny (April 2018)

Hopkins The Joker March Iz On (April 2018)

Vanity Grove Farms Simply Divine (April 2018)

Willow Creeks More Than Just Velvet (April 2018)

Stars LM Hawks Summer Snow (March 2018)

Buckeye WCF Teeny Too (March 2018)

McCarthys Royal Reflection (March 2018)

Olympian Debut (March 2018)

Winning Streaks Magic Dreams (February 2018)

DVMs Rebs Shakira (February 2018)

LM Idols Black Cherry Hawk (February 2018)

Black Mountains Troubadours Harmony (December 2017)

Goebels Super Dream Miss Fortune (December 2017)

MCC BTUs Sparkle (December 2017)

Lynncliffs Daring Enchantress (December 2017)

Emerald Glenns Ruffled Wings (December 2017)

Mini Ridge Luna (November 2017)

DVM Rebs Shakira (November 2017)

Lucky Four Rowdys Oh My (October 2017)

DVM Set Fyre To The Rayne (October 2017)

Flying Hearts Champagne Winnie Bee (October 2017)

Olive Branches Distinctly Bianca (October 2017)

Modern Candymans Mandy (October 2017)

Calico Farms Daisy Lady (October 2017)

COH Echo Isabella (September 2017)

Hills Royal Romance (September 2017)

Godspeed Designs Wickedly Fanci (August 2017)

Lil Promises Absolutly Faithful (August 2017)

LM Hawks Button Up (August 2017)

TOMF Twinkle Of A Star (July 2017)

WF Zeus Shiraz (July 2017)

Junior Bear Roll Out The Red Carpet (July 2017)

Junior Bear Bedellia (July 2017)

Desert Golds Crescent Moon (July 2017)

Stars Bella Sera (July 2017)

LR Secrets Dream Girl (May 2017)

Humhill Charlies Angel (May 2017)

Flyin Hearts Champagne Miss Sunshine (April 2017)

Bar B A Silent Perfection (Leased through 2018)

Alliance Dream Diva Too (April 2017)

Alliance Forgotten Memories (April 2017)

Lazy N Unforgettable Desires (April 2017)

Misty Rose Irish Dawn (April 2017)

Hopwoods CD Bonny Blue (April 2017)

Timber Ridges Black Velvet Blaze (April 2017)

RFM Thunders Moon Star (April 2017)

Fallen Ash Scouts So Sweet (March 2017)

Olympian Magic Potion (March 2017)

RFM Geneses Gypsy Magic (February 2017)

Lucky Four Suchabuck Shalima (February 2017)

Reeces Aloha Lei Lani (February 2017)

Hopkins Valentine Idol (February 2017)

Junior Bear Test Of Faith (January 2017)

Ravenwood Dance Drama (January 2017)

3Cs Chargers Simply Scarlet (January 2017)

Ravenwood Honor And Remember (January 2017)

Ravenwood Deputy Semply Irazistabl (January 2017)

Ravenwood The Girl Next Door (January 2017)

Winning Streaks Magic Enchantress (January 2017)

Ravenwood Aristocrats Xs And Os (January 2017)

LM Hawks Button Up (December 2016)

Lucky Four Shez Sofancy (December 2016)

LM Hawks Barracuda (December 2016) Sold to MERCEDES MINIATURES

Reflections Baby U R A Star (December 2016)

Lucky Four Uppity Miss (November 2016)

LM Mischiefs Rio Grand (November 2016)

Little Kings Russian Affection (October 2016) Congratulations to Savanah in Florida!

Little Kings Rebecca Buckeroo (October 2016) Sold to Florida

Little Kings Buckeroo Ever After (October 2016)

Jones Aim For The Stars (September 2016)

Mountain Meadows Eagles Enchantress (September 2016)

LR Hennesseys Little Bit (August 2016)

Conders Just An Exception (August 2016)

Aloha Acres A Silent Promise (July 2016)

Little Kings Buckeroo Affaire (July 2016)

Vermilyea Farms Candymans Sensation (June 2016)

Scott Creek Monarchs Obsession (on lease June 2016)

Diamond Ts Simply Wicked (June 2016)

MCDS Buckaloo (May 2016)

Cottontails Mercedes (May 2016)

Walden Hill Wine & Roses (April 2016)

Jones Royally X-Quizet (March 2016)

Lucky Four Dominos Glamour Games (February 2016) Congrats to Melody!

Humhill Charlie's Angel (January 2016)

LM Hawks Elvira Blue (November 2015)

CMC Silver Symphony (November 2015)

Tricettas Touched By An Angel (October 2015)

Alamos Sirs Locos Bay Moon (September 2015)

LR Scouts Excellent Secret (August 2015)

LR Nightcaps Classy Dream (August 2015)

Poco De Oro Regalos Ritzy In Red (August 2015)

RFM Rebels Firedance (August 2015)

Erica's Rocks-Ann (August 2015)

Ravenwood Deputys Everlasting Love (July 2015)

Ravenwood Secret Obsession (June 2015)

Flying W Farms Belle Of The Valley (June 2015)

Pleasant Meadows Buckalucy (June 2015)

Westwind Farms Amazing Signature (May 2015)

CH Bonus Dynamic Debut (April 2015)

Little Kings Russian Reflection (April 2015)

Gander Hill Chantilly Lace (April 2015)

RFM Royals Celtic Lady (April 2015)

Twin Oaks Private Lady (April 2015)

Dreamchasers Onyx Summer Night (March 2015)

Sweetwaters Morning Starr (February 2015)

Oak Bay Elegant Edition (December 2014)

Mountain Meadows Bey Finesse (December 2014)

Alliance Dustys Feeling Fine (November 2014)

Sunny Side Jonibuck O So Remarkable (November 2014)

Lucky Four Adozen Red Roses (November 2014)

Picture Perfect Bebop A Luna (October 2014)

Little Kings Russian Raven (October 2014) Heading overseas!

Oak Bay Storm River Edition (September 2014) Heading overseas!

Happy Hollow Latigo's Winter Breeze (August 2014)

Mountain Meadows Bey Mist (August 2014)

Rockin M RCs Dazeeis Adorable (August 2014)

NXS Reeces EZ As Sin (August 2014)

Lucky Four Black Velvet Vanilla Sky (July 2014)

Fallen Ash Farms Angel Bucks (July 2014) Sold to Maine!

Uno Ginger (July 2014)

Dalmar Boogermans Precious Angel (July 2014)

Buckeye WCF Classical I Believe (June 2014)

Triple Ks Destined 4 Fame (June 2014)

Ericas Dream Along With Me (June 2014)

Rocking M Reminton Sheza Winner (June 2014)

Alliance Dream Diva (May 2014)

WFF Blazing Good Time (May 2014)

MSR Majestys Angelique (May 2014)

Owens GCF Buckeroos Lil JJ (April 2014)

Little Kings BT Buckeroo Envi Me (April 2014)

Junior Bear Betcha Mega Bucks I Can (April 2014)

Lucky Four Black Velvet Rowdy Love (April 2014)

Trinity (March 2014)

Sonoita Remarkably Shy (March 2014)

Falcon Ridge Scout Midnight Serenade

Olive Branchs BC Queen Of Hearts

Rivers Edge Harbor Lights

LR Seminoles Little Shot (November 2013) Congratulations Robin Brooks!

Ericas Just Wait And See (November 2013)

Ericas Cloverbud (October 2013)

SunRaes Firebuck Angel Eyes (October 2013)

Darmonds Major Bucks Mistress (October 2013)

LR Beautiful Hennesseys Cognac (October 2013)

Ger Mels Hosanna (October 2013)

LR Semis Mo Money (October 2013)

SRF Obsession (October 2013)

Lucky Four Rebels Dreamstreet (October 2013)

LM Idols Tygress Hawk (October 2013) - Congrats to Janae Benton of PA!

HHF R Dream Came True (September 2013)

Showcase Capri (August 2013)

Laurel Acres Blue Hyacynth (August 2013) Heading overseas!

RTR Super Chargers Summer Rain (August 2013)

MJM Aristocrats Super Charged (August 2013)

Ravenwood Deputy Flyer (July 2013)

Alliance Fire Starter (July 2013)

Mulligans Run Silk N Pearls (July 2013)

Grosshill Boogermans Infinity (June 2013)

Brookhavens Dynamics Lyrical Lou (June 2013)

Cross Country Secret Dreams

SRF Party Girl

Spirit Thunders Silhouette

Ravenwood Medalions Keeping Secrets

Little Kings Twinkle Too

Applewood Farms Dynamic Ovation

Clear Brook Jamaica Buck

Applewood Farm Buckeroo China Doll