Miniature Broodmares for Sale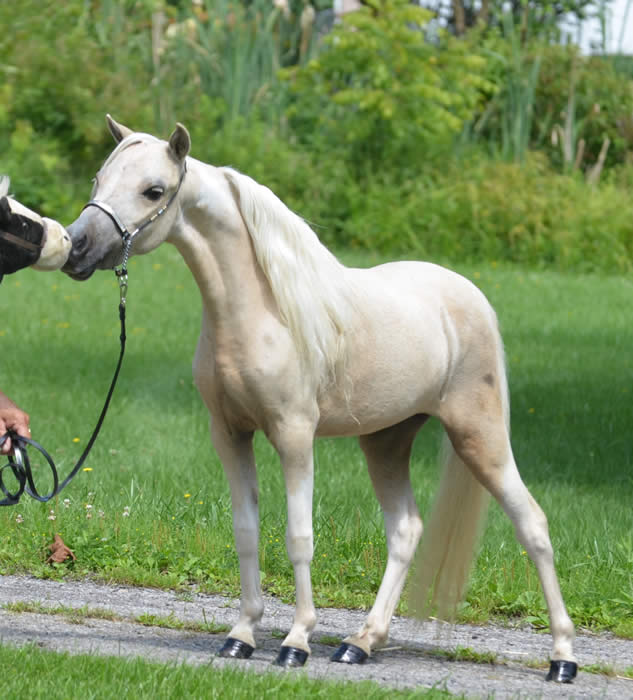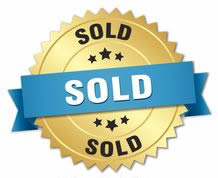 DVM Rebs Shakira
ASPC/AMHR Palomino Pinto 30" Broodmare
CONFIRMED IN FOAL TO SON OF 2013 WORLD SUPREME CHAMPION RIVENBURGHS JESS LET ME IMPRESS

Los Arboles Ladds Check Me Out
(Checkers)
ASPC/AMHR Palomino Pinto 32.75" PROVEN Broodmare
BRED FOR 2018 AND CONFIRMED IN FOAL TO SON OF 2013 WORLD SUPREME CHAMPION RIVENBURGHS JESS LET ME IMPRESS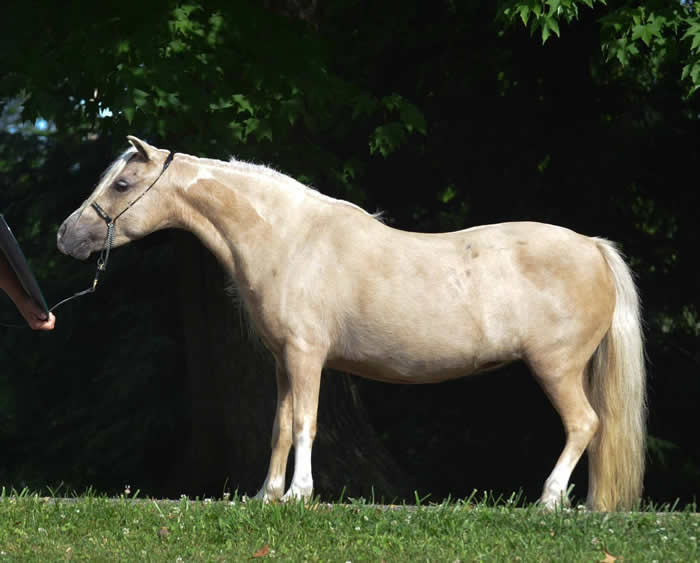 Fallen Ash Farms Irish Ladd x Rolling Ridge Recheck
Foaled
LIVE FOAL GUARANTEE
$3,250.00
MORE INFO AT DVMFARMS.COM

WF Zeus Zuzen
(Zuzu)
AMHA/AMHR 2004 34" Buckskin PROVEN Broodmare
CONFIRMED IN FOAL FOR 2018 to HUNTERBERRY HILL SWEETEST IMPRESSION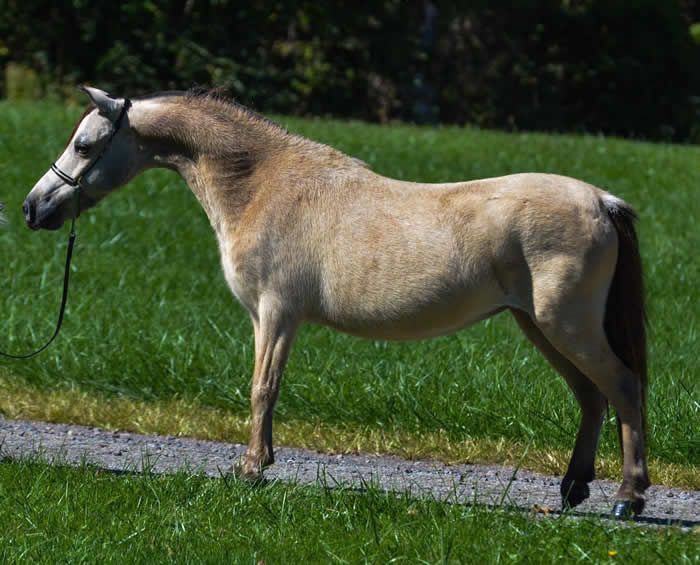 Little Kings Buck Zeus x Tatoos Katie
Foaled 6/24/2004
Reluctantly offered for your consideration!
ZuZu is one of our "tried & true" mares -
she gets in foal easily and foals without assistance.
She's classically correct with a natural, trim throat latch and a neck even the Shetlands would envy.
Zuzu is dependable and consistent - totally a gem as a broodmare and a joy to have around the farm.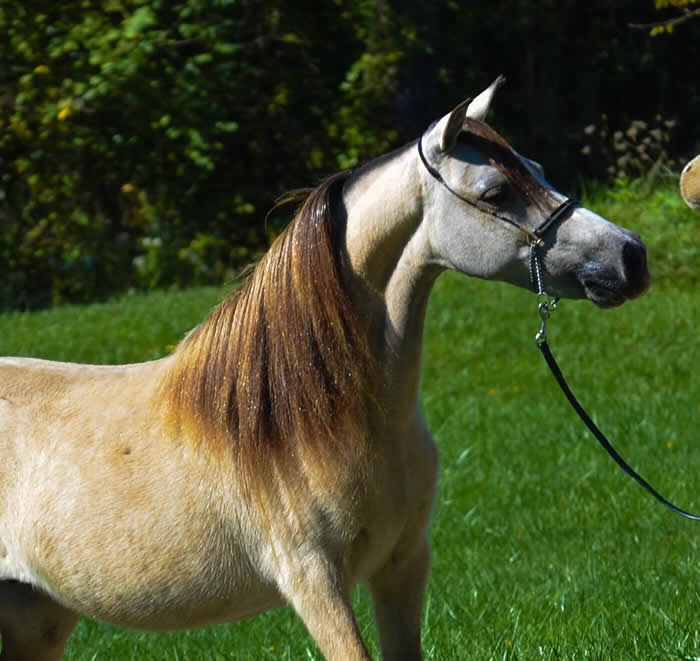 She is CONFIRMED IN FOAL to our amazing stallion, HUNTERBERRY HILL SWEETEST IMPRESSION
This is one of the only AMHA/AMHR mares that will be offered for sale in
foal to Sweet this year.
2018 will be Sweets first foal crop and needless to say we CANNOT WAIT!
She comes with a LIVE FOAL GUARANTEE to make sure you get your very own Sweets baby
This mare comes with a LIVE FOAL GUARANTEE
Priced at $3,250.00 -
INCREDIBLE 2-IN-1 DEAL!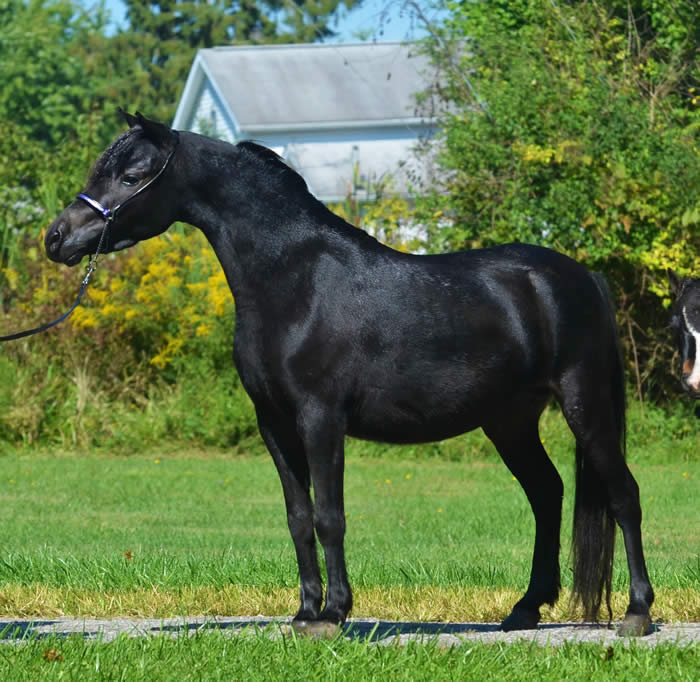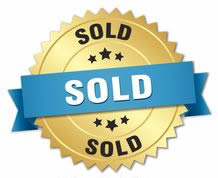 Mini Ridge Luna
ASPC/AMHR 35.5" Black Shetland Mare
ULTRASOUNDED IN FOAL TO SMHC BO DACIOUS FOR 2018
Welcome to Diva Valley Miniature Horse Farm !

We started raising Miniature Horses in 1980 as Jones' Mini-Whinnies but have now converted to Diva Valley Miniature Horse Farm as we have changed our breeding program to accommodate the ever increasing competition in the AMHA and AMHR.  DVM Farms is owned by Nicole and Boomer Pearsall and is located in western Pennsylvania just off I-80 just a few yards over the OH/PA border about an hour north of Pittsburgh and an hour east of Akron, OH.  Nicole and Boomer also own
Penn-Ohio Veterinary Services
which is also located at their residence in West Middlesex which requires a lot of their attention; however, with the help of Nicole's amazing mother, Elaine Buchanan, the horses are well-taken care of and spoiled !  Our horses boast many of the top bloodlines that are winning in the show ring today such as Graham's Ragtime, First Knights Billy Idol, Champion Farms Nighthawk, and Buckeye WCF Leeland Royal Grand; but, at the same time are deeply rooted in bloodlines that have stood the test of time such as FWF Little Blue Boy, Boogerman, Rowdy, Sid's Rebel, FWF Little Wardance, and Gold Melody Boy.  Our horses hold many AMHA and AMHR National titles and also Hall of Fame titles.  Now after 35 + years of raising miniatures, we are very proud of what we are producing.  We have sold minis to many different countries and enjoyed meeting people from all over the World.  Please feel free to call or stop by our farm to see what we have to offer!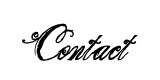 Nicole & Boomer Pearsall
5 Jimro Road West Middlesex, PA  16159
(412)527-0358  (call or text)

dvmfarms@hotmail.com
Located in Pennsylvania
(817) Ad updated 11/22/2017
McCarthy's Royal Reflection
(Royal)

ASPC/AMHR Registered 38" Black Shetland PROVEN broodmare
OPEN FOR 2018 & READY TO BREED TO YOUR STALLION!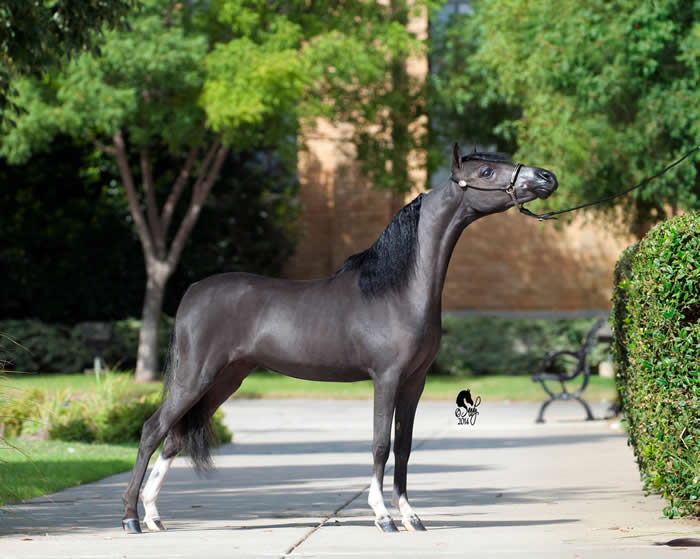 McCarthys Heir To The Throne x Grassmere's Supreme Elegance


Foaled 9/05/2013

This black beauty offers an amazing opportunity to prospective buyers.

Royal has a ROYAL Pedigree -
supremely bred by McCarthys Shetland.

Her sire is a National Champion producing son of Jericho's New Image.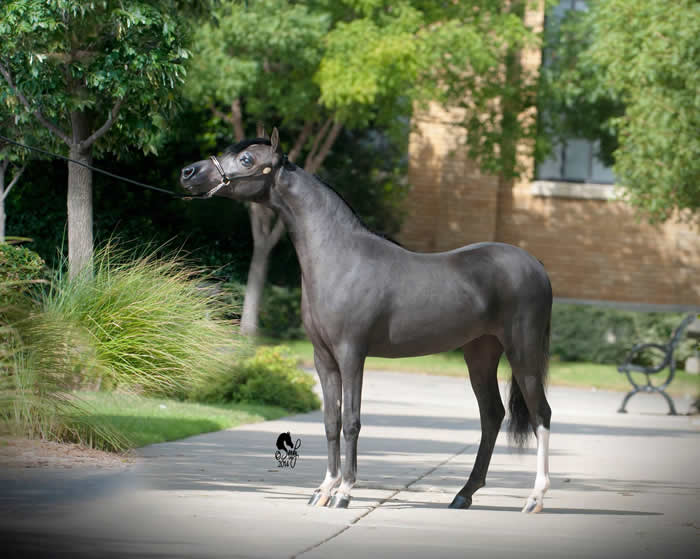 He comes from the BEST Michigan lines, with Hall of Fame (HOF) Champions on top & bottom.

Royal's dam is DOUBLE BRED on Wink's Showdeo Kid.
She foaled a SHOW QUALITY pinto filly in 2017 and was left open by owner's choice.
She's breeding sound and ready to breed to your stallion in 2018!
PRICED LOW AT $2,200.00
OPEN BY CHOICE
Megan or Patrick Herrick
SOUTH FRONTAGE MINIATURES
sfminis@yahoo.com
860-933-7714

Located in Connecticut

(1117) Ad updated 10/15/2017
For the Serious Breeder ..... Opportunity is knocking!
Oneka's Raja's Liberation
(Libby)
AMHR Division B 38" 2003 Multi-National Champion Producing Black Broodmare
3-in-1 PACKAGE - SELLS WITH HER 2017 BLACK FILLY & ULTRASOUNDED IN FOAL FOR 2018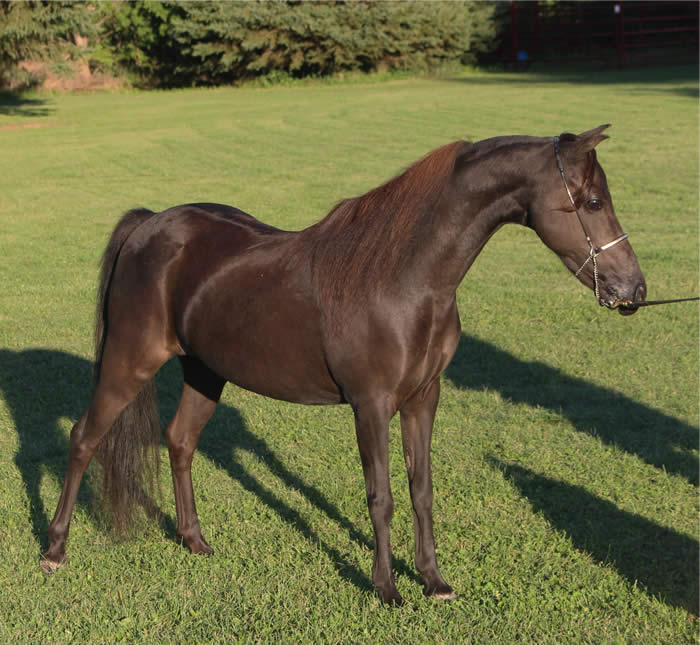 Lowrays Prince Raja (30.75") x Master's Little Liberty (36")
Foaled 4/18/2003
AMAZING OPPORTUNITY FOR THE SERIOUS AMHR SHOW/BREEDING FARM!
Here's the mare that could put YOUR breeding program on the map.
Before we tell you all about Libby, we'll tell you a bit about a few of her OFFSPRING: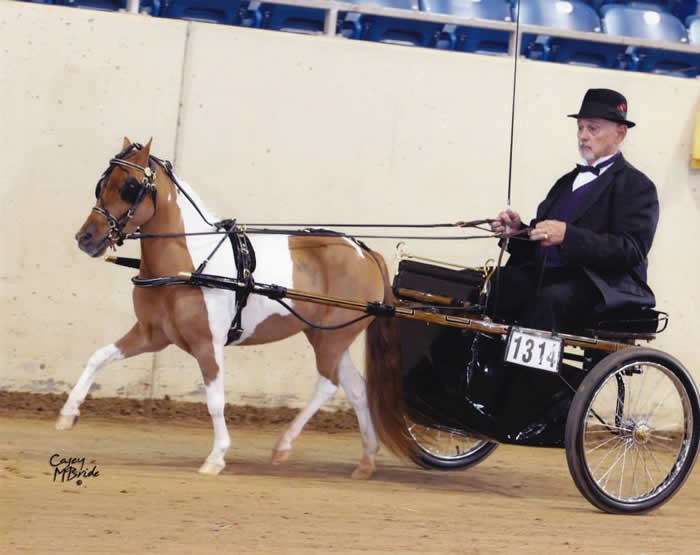 SBS CONFETTI'S MASQUERADE (HOF)
AMHR 2008 National Futurity Champion - Halter
AMHR 2009 National Futurity Champion - Pleasure Driving
AMHR 2009 National Champion 3&4 Year Old Pleasure Driving, Under
AMHR 2009 National Champion Amateur Gentleman's Driving, Under
AMHR 2009 National Champion Ladies Pleasure Driving, Under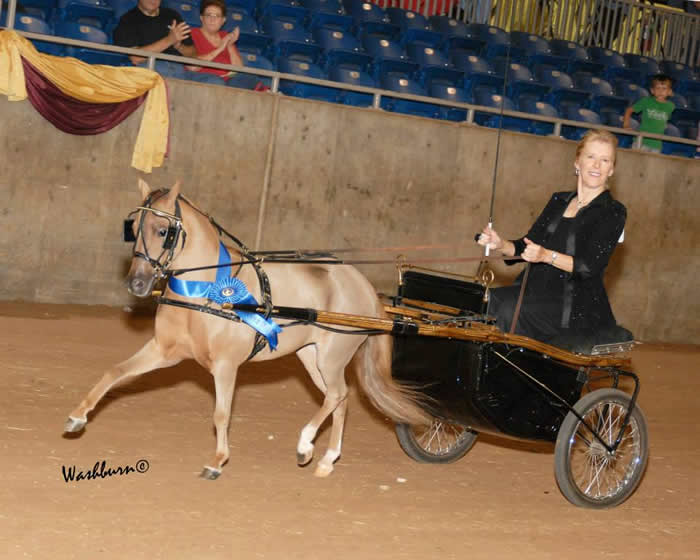 SBS CONFETTI'S MISS INDEPENDENCE (HOF)
AMHR 2010 Res National Champion Country Pleasure Driving, Under (out of 56!)
AMHR 2010 National Champion Country Pleasure Driving Mares
AMHR 2010 National Champion Youth Halter Mares
AMHR 2010 Res National Champion Open Versatility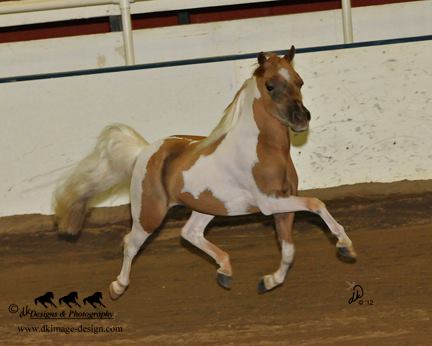 CANNON RIVER'S CAPITAL ONE (HOF)
(pictured at left) is another of Libby's outstanding offspring.
AMHR Hall of Fame (HOF)
AMHR 2012 National Open Pleasure Futurity Winner
AMHR 2012 National Reserve championship Stake for Open Pleasure, Under
-AMHR 2012 National Champion Gentlemen's Open Pleasure
Libby has blessed us with foals of every color - from sorrel pinto to strawberry roan to bay pinto to black.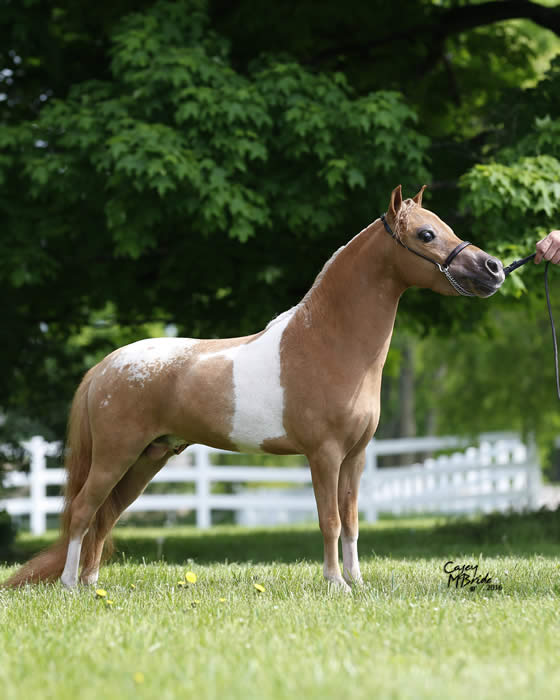 But these foals all have a few things in common -
all are beautiful and extremely ATHLETIC.
To add even more credibility to this exclusive offering, Libby is vet checked and CONFIRMED in foal for 2018 to our PINTALOOSA stallion, Cannon River's Royal Confetti.
Royal Confetti is a FULL sibling to AMHR Halter Horse of the Year, Under, AMHR Champion of Champions & AMHA World Champion, SBS CONFETTIS SHEER ELEGANCE.
We have new PRO pics of Royal Confetti coming soon -
but just as a "sneak-preview" you can see him as a foal, above at right.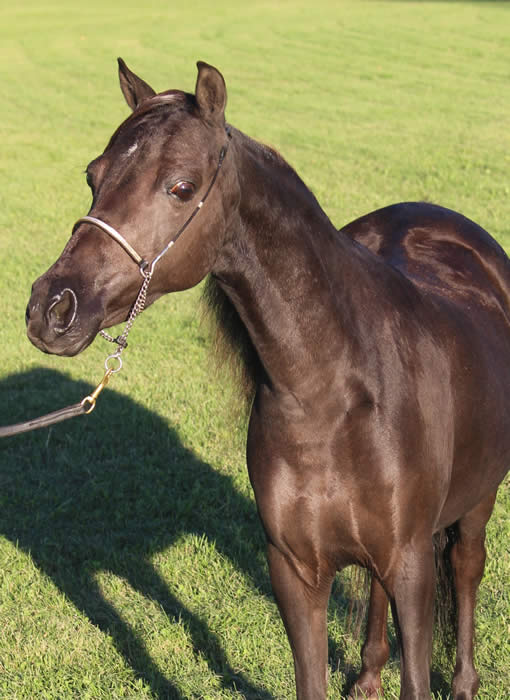 LIBBY SELLS WITH HER LOOK-ALIKE 2017 BLACK FILLY!
(pictured above, at left)
Owner downsizing due to recent sale of property being leased for pasture and turnout and increased employment obligations.
PRICE REDUCED 9/27/2017
NOW $3,000.00 IN FOAL FOR 2018
OR
$4,000 AS A THREE-IN-ONE PACKAGE WITH HER 2017 FILLY!
Carrie Rudeen
AMHR 2008 MINIATURE HORSE BREEDER OF THE YEAR RECIPIENT
Cannon River Miniatures
(651) 216-3341
crminis@frontier.com
Located in Minnesota
(917) Ad updated 9/27/2017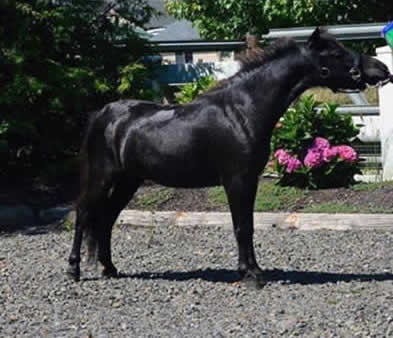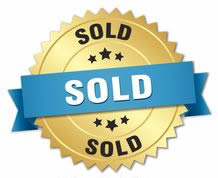 Black Mountains Troubadours Harmony
AMHA/AMHR 2013 32" Black PROVEN Broodmare
BREED HER OR SHOW HER! FANCY & SWEET!

Westwind Farms Bella By Attitude
(Bella)
AMHA/AMHR 2010 32" Bay PROVEN Broodmare
IN FOAL TO LITTLE DREAMS KID COURAGIOUS FOR 2018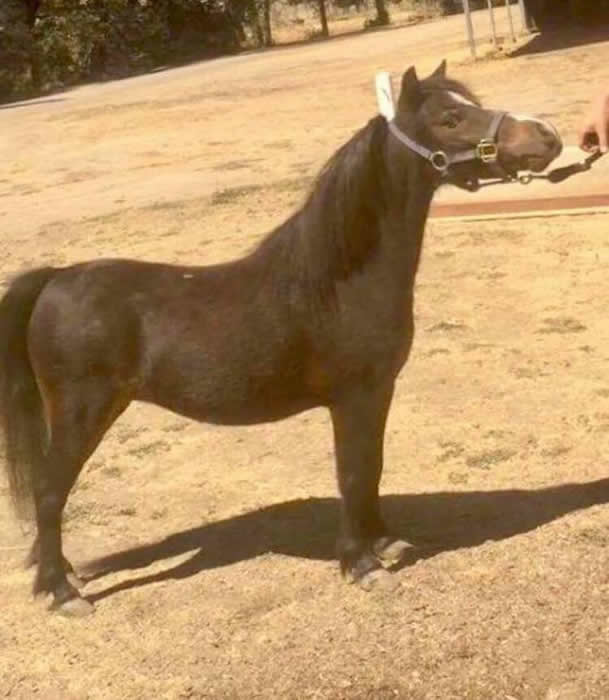 Flying Aces Unos Noble Attitude x Abrias Majestic Grace
Foaled 6/01/2009
What a find!
Bella is an excellent choice if you are looking for a broodmare with the potential to cross well with your Shetland blend stallion!
She's very modern and upheaded but with a classical chiseled "Mini" head & huge eyes that will melt your heart.
One of her eyes is BLUE -
- so she may even produce PINTO characteristics for your farm.
Bella's sire "Noble Attitude" has quite the list of accolades.
He is a Multi-World Champion and World GRAND CHAMPION producing sire.
He is sired by AMHA National GRAND CHAMPION Senior Stallion, SIERRA DAWN UNO DE MAYO.
Bella's dam is a 3x World Champion producing mare by National Champion BREWERS DYNAMO MAJESTY.
She is ultrasounded and confirmed IN FOAL for 2018!
$3,000.00
FOR THIS NEAT TWO-IN-ONE PACKAGE!
REDUCED 11/2/2017!

Erin Henson
RANCHLAND ACRES
e.erin.sbcglobal.net
(530) 917-4636
Located in Redding, California
(917) Ad updated 11/3/2017
PRICE REDUCED 10/04/2017!
Rivenburghs Jess Charming
(Charm)
AMHA/AMHR 2011 Minimal Bay Pinto Mare - OPEN FOR 2018
DIRECT DAUGHTER OF MCCARTHYS JESSE JAMES OF RIVENBURGH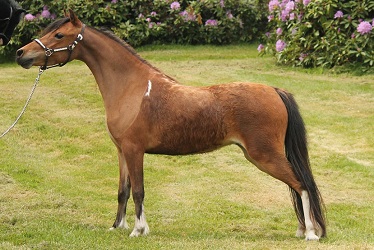 McCarthys Jesse James Of Rivenburgh x Rivenburghs Cadence SE

Foaled 6/27/2011

Here's a mare that could revolutionize your breeding program.

Her pedigree reads like a who's who in the Miniature Horse winner's circle.

Charm is a direct daughter of 2x AMHA World SUPREME CHAMPION producer, MCCARTHYS JESSE JAMES OF RIVENBURGH.
(now proudly owned by Painted H Ranch, Chino Hills, California)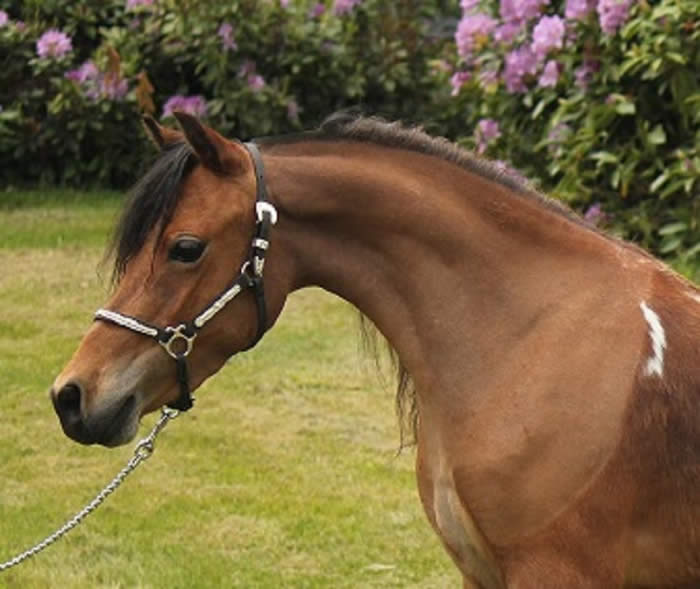 If your goal is to breed quality Miniature horses with the look and balance that wins in today's competitive show ring AND produce foals that can also shine in the performance/driving arena, consider CHARM.

Charms's dam is a daughter to World GRAND CHAMPION driving sensation, RHOTENS LITTLE DANDY.

This Jesse James/Dandy cross has resulted in many World & National Champions.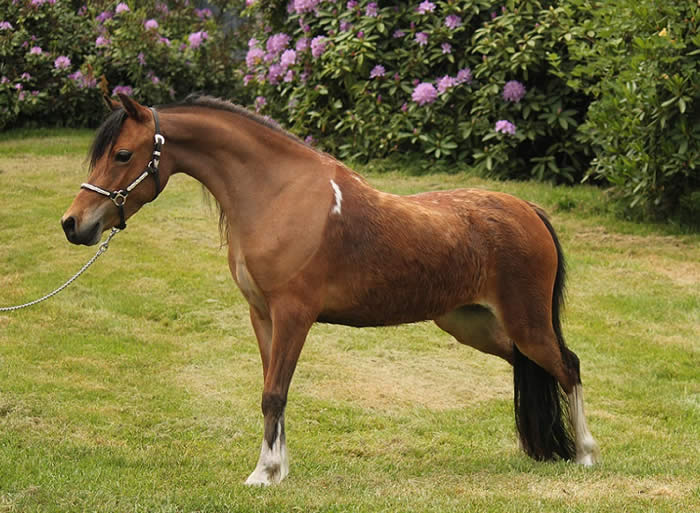 We carefully selected a small, refined Buckeroo bred stallion to breed Charm to and that cross proved A-M-A-Z-I-N-G!

She foaled an exquisite colt in 2017 that we will be retaining.

Since this cross worked out so well, breeders with Buckeroo or similarly bred stallions should seriously consider this mare for their breeding program.

What a way to produce show quality offspring!

This mare offers some of the best genetics in the industry.

PRICED AT $3,500.00

WILL ENTERTAIN SERIOUS OFFERS

Susan Walters
San Sujo Farm
susanwalters@shaw.ca
www.sansujo.ca

We have a small farm on Vancouver Island just outside beautiful Victoria, BC. Canada. Several years ago we welcomed our first miniature horse and instantly fell in love, not only with her our first mare "Whisper" but with the lifestyle of breeding, raising and showing these very special animals.


Located in Duncan, British Columbia, Canada

(917) Ad updated 9/10/2017
 Winning Streaks Magic Dreams
(Dreams)
AMHA/AMHR 2008 32" Chestnut Shetland Blend PROVEN Broodmare
U/S IN FOAL FOR APRIL 2018 TO WORLD CHAMPION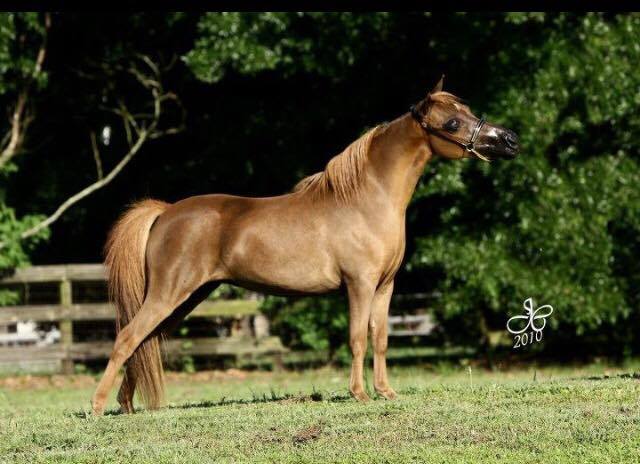 La Vista Remarkably Just Like Rowdy x SWF First In Line (HOF)
Foaled 5/05/2008
This mare has already produced a multiple Grand Champion show horse -
- and this coming foal will be a FULL sibling to this winning horse!
Hard to go wrong with this choice.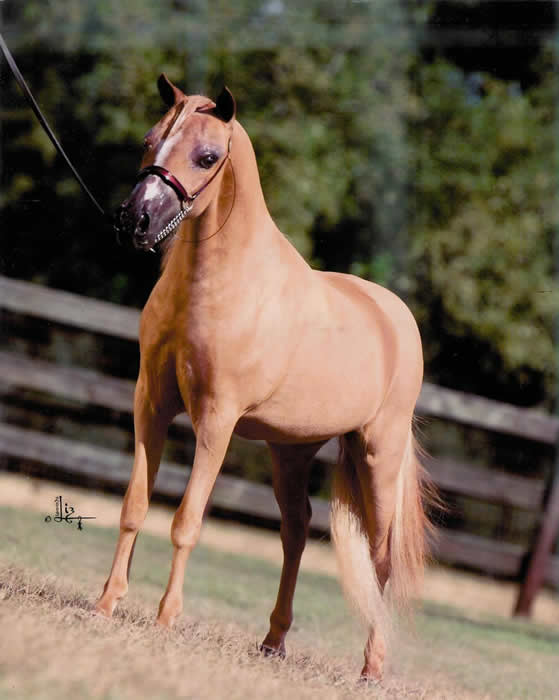 Dreams is a beautiful & correct Shetland blend mare.
Her dam, First In Line is a Hall of Fame (HOF) Champion and her sire, "Just Like Rowdy" is the sire to multiple Grand Champions.
She gets in foal on her first heat cycle every time she is bred.
She has no foaling isssues and is a WONDERFUL, doting mom.
Dreams is ultrasounded IN FOAL for April 2018.
She is bred to World Champion GROSSHILLS MISTER BOOGERMAN. (pictured above at right)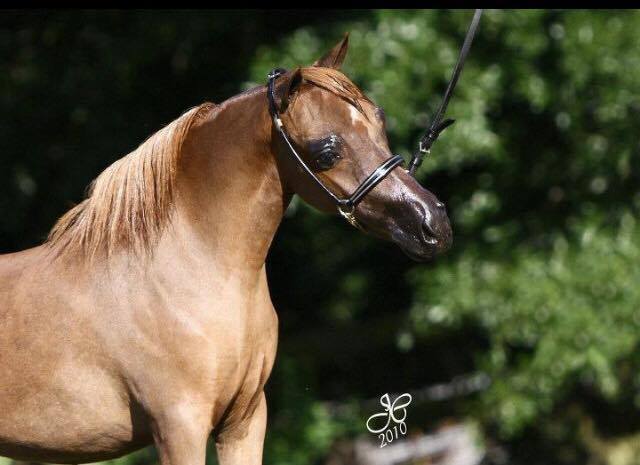 He is a direct son of LAZY N BOOGERMAN.
Mr Boogerman is a multi World Champion & World Res GRAND Champion producing sire.
We have no doubt this 2018 foal will be spectacular.
This carefully planned cross is the type that has made WINNING STREAK MINIATURES famous for producing Champions, year after year.
Bring YOUR breeding program up a notch!
PRICED AT $2,500.00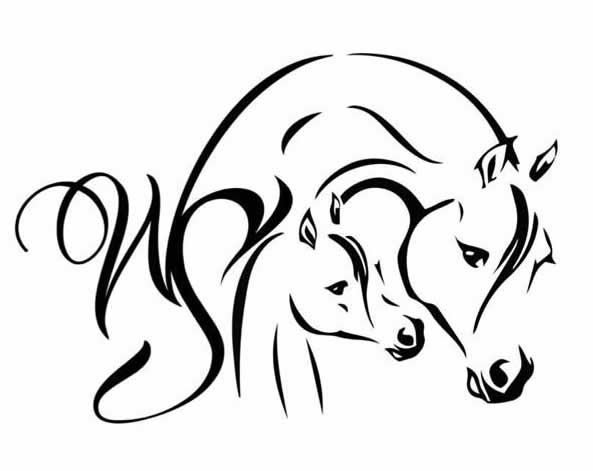 WINNING STREAK MINIATURES
Donna Lavery
winningstk@aol.com
(352) 274-3715
Located in Florida
(917) Ad updated 9/8/2017
Michigan's Q.E. Two
(Brandy)
ASPC/AMHR Foundation Certified Shetland 38" Bay PROVEN BROODMARE
BRED FOR 2018 TO WA-FULL UNIQUE WAYLON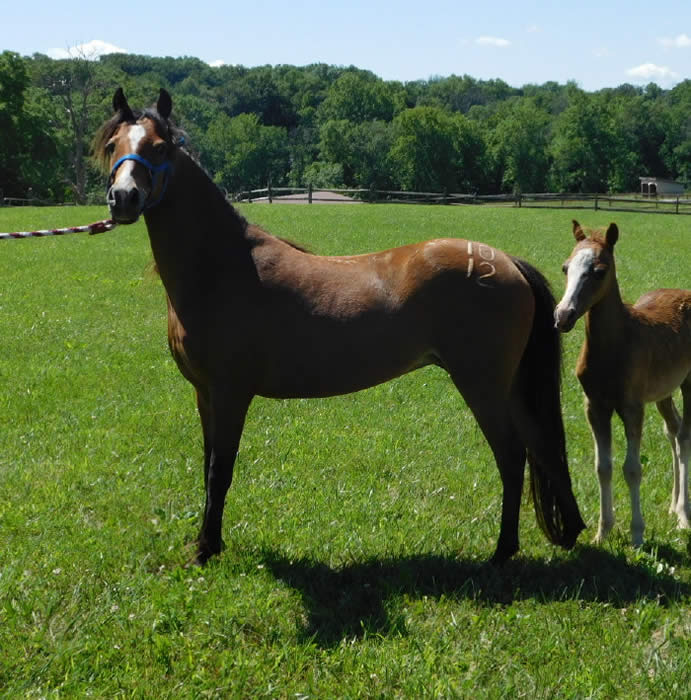 Michigan's Hart Breaker (HOF) x Michigan's Silver Penny (HOF)
Foaled 5/13/2010
Did you ever wonder what you'd get if you crossed two top HOF show horses?
Brandy is a fine example of the pure Michigan bloodline.
And the 2017 foal ather side is a perfect example of what these Michigan lines can add to YOUR breeding program.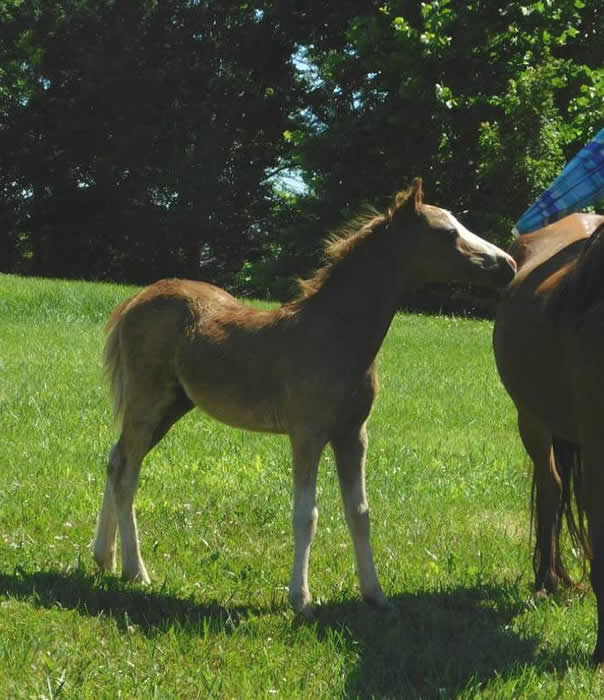 Her 2017 colt is sired by GOLD MINES FOURTY NINER - a striking ASPC/AMHR golden palomino stallion
Her colt is already SOLD but she already has another one "cooking"!
This 2-in-1 package is a super value for any farm working on creating a TOP Shetland/AMHR breeding program.
This mare is worth more than the entire package -
- and a smart buyer could make al their money back by selling her 2018 foal.
The sire to the coming foal carries the TOP bloodlines of today -
Le Land Unique!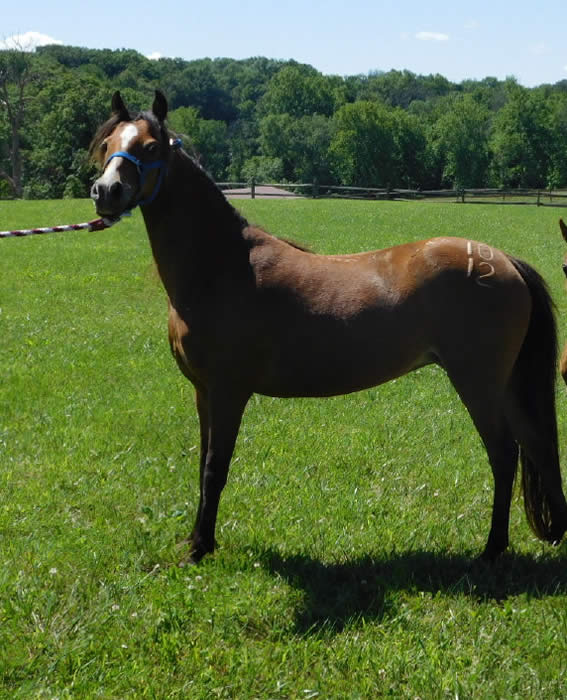 Unique Waylon is is a paternal sibling to:
WA-FULL UNIQUE BOB-THE-BUILDER (HOF) and the AMAZING sire, owned by RHA, WA-FULL UNIQUE LEGEND.
The incredible "Unique" lines combined with generations of MICHIGAN bred horses is a super-star in the making!
PRICED AT $2,900.00
AS A 2-IN-1 PACKAGE
SELLS BRED TO WA-FULL UNIQUE WAYLON FOR 2018

CHANCE OF GOLD FARM
Paige Mehlhope
Pmehlhope@gmail.com
(513) 235-2223
Located in Goshen, Ohio
(917) Ad updated 10/7/2017
Wall Street Rock E China Doll E
(China)
ASPC/AMHR 38" Golden Buckskin PROVEN Broodmare
IN FOAL TO HERSHEY BAR SON FOR 2018!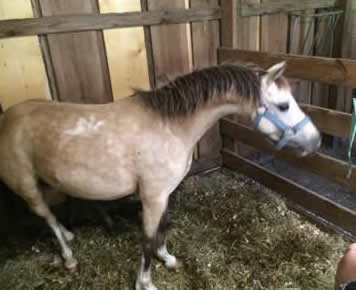 Bar G's Rock "E" x D&Ls Golden Dainty Doll
Foaled 4/01/2008
China is a BEAUTIFUL golden buckskin mare who is a special daughter of the one and only Rock "E".
She is a FULL sister tO Congress GRAND CHAMPION, Wall Street Rock E Doll E.
China has the typical teeny petite Rock "E" head with tapered muzzle, bright eyes and tight litttle ears.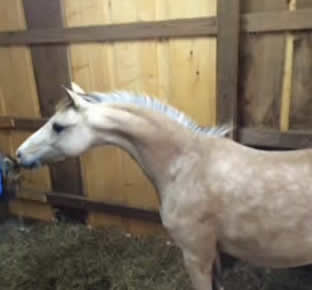 She is a great mom that gets back in foal every year with no issues. .
She is breeding back to multi National Champion and Res National GRAND CHAMPION, Erica's Tiny Trotter Of Wall Street for 2018.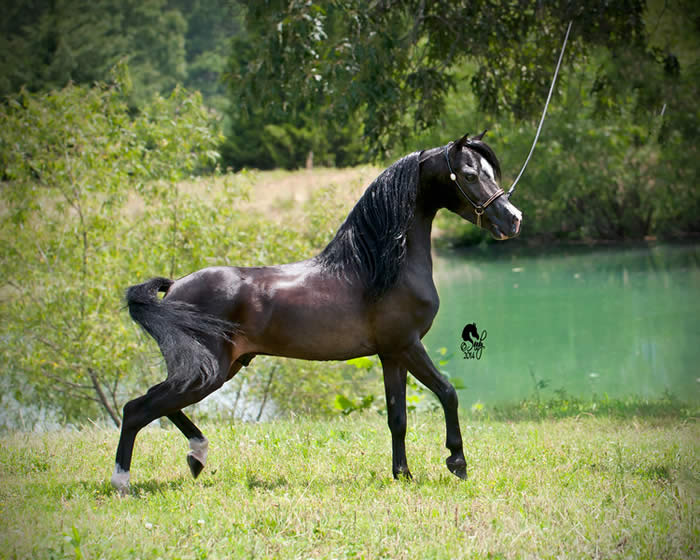 Mares offered in foal to Trotter are few and far between so here is your chance for a Rock "E" daughter in foal to a HERSHEY son.
OFFSPRING OF CHINA DOLL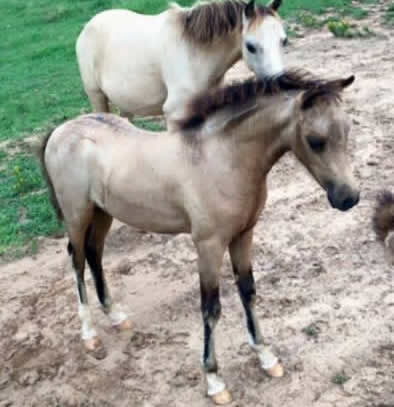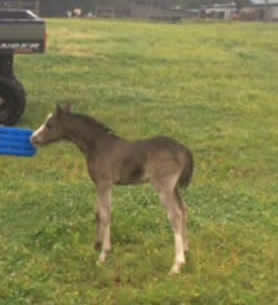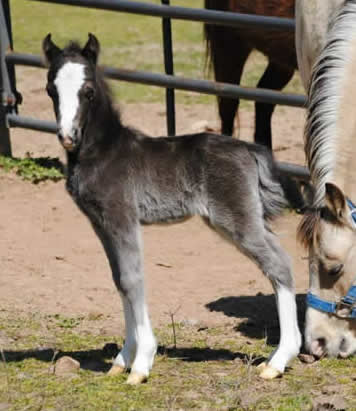 $7,000.00

Wall Street Hershey PQ
(PQ)
ASPC/AMHR 38" Blood Bay HERSHEY BAR Daughter
OPEN AND READY TO BREED IN 2018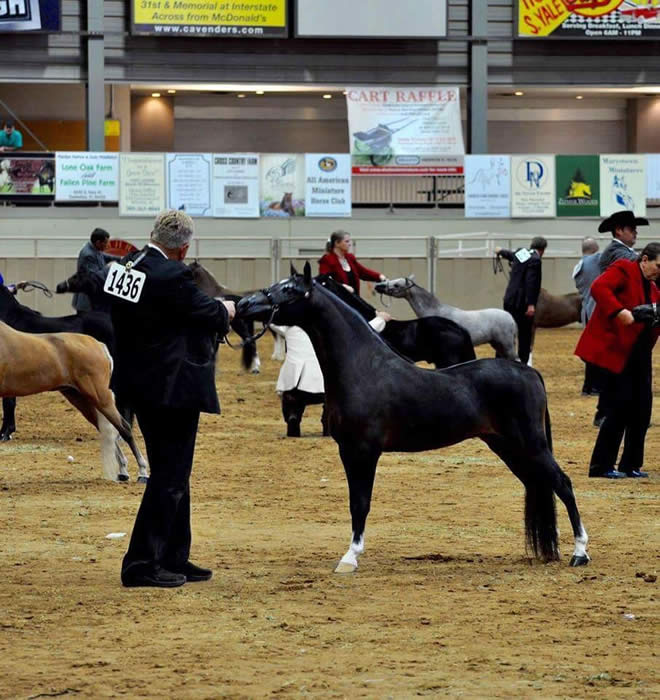 B & Ls Bar-G's Rock "E" Hershey Bar x Rhapsody In Red
Foaled 6/15/2006
Super special daughter of Congress GRAND CHAMPION Rock "E" son, Hershey Bar.
PQ is a 3/4 sibling to Wall Street Rock E Heddy who sold for $30,000.00
- which is a proven cross for PQ.
PQ has a beautiful head, , huge eyes and tiny ears.
She can be a treasured gem in your broodmare herd as one of the FEW Double Registered HERSHEY daughters available.
$3,000.00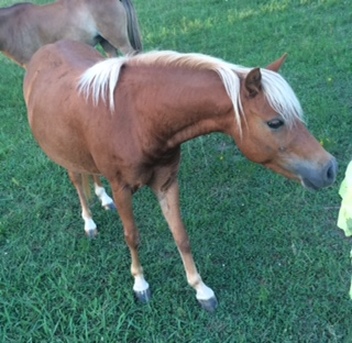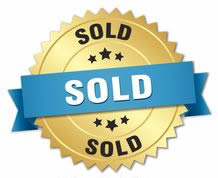 JKH Marios Toodles
ASPC/AMHR 37.5" Sorrel Foundation Shetland PROVEN Broodmare

Curry's Bay Breeze
(BB)
ASPC/AMHR 34" Foundation Certified Bay Mare
POTENTIAL HARDSHIP TO AMHA!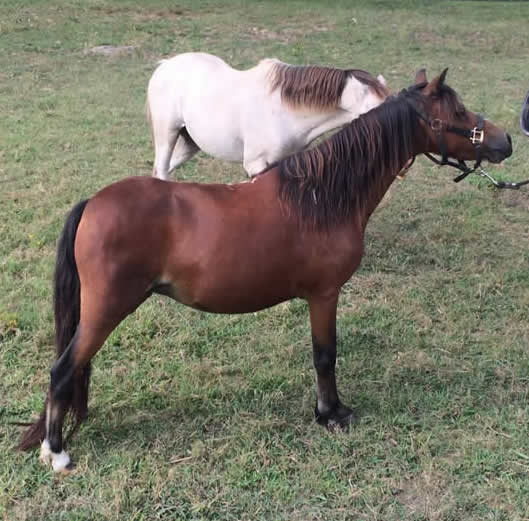 Royal Splish Splash x Happy Hollows Latigo Winter Breeze
Foaled 3/31/2010
Foundation Certified mare with the potential to hardship into AMHA and join the elite Triple Registered Shetlands.
BB has big eyes and a pretty face -
a really correct little mare who is super sweet and gets along with everyone.
BB is 4x KID LEE bred on her dam's side.
She is open for 2018
A TRUE GEM!
$1,500.00

Erica Killion
ERICA'S TINY TROTTERS
EMAIL:   ericastrotters@hotmail.com
Drasco, Arkansas   72530
PHONE:  501-626-7367  or  870-668-3369
Located in Drasco, Arkansas
(917) Ad updated 10/5/2017
OFFERED AS PART OF THE LIMESTONE MINIATURES REDUCTION SALE
Olympian Debut
(Debut)

AMHA/AMHR 2002 30" Red Roan Pinto PROVEN Broodmare
WORLD CHAMPION PRODUCER!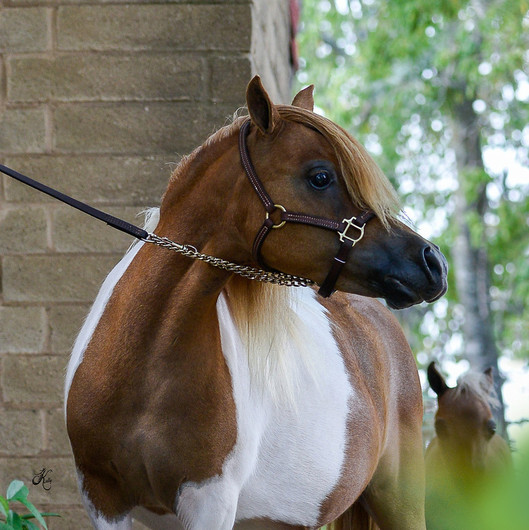 Glen Stars High Roller x Bond Miss Demeanor

Foaled 2/22/2002


Do any names in Debut's pedigree look familiar?

They certainly should!

Debut is a maternal sibling to 2x Get of Sire World Champion & World Grand Champion producer, Champion Farms Nighthawk!
That's right - they share the same dam!

Debut's sire is 100% NFC breeding and includes dozens of champion Miniatures.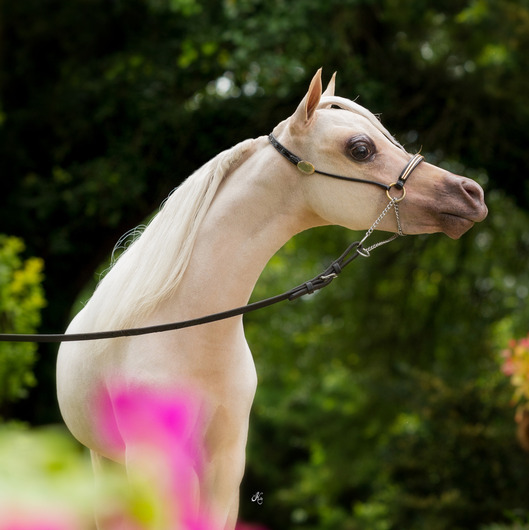 Debut is a World Champion producing mare.

Her 2014 filly, Olympian Idols Debut Diamonds -
(owned by Olympian Ranch - pictured at right) - is a 2x World Champion and Res World Champion and is petite and delicate, just like her dam.

Debut is breeding sound.

Debut is a wonderful, easy mare.

She would be an asset to any breeding program. Let her produce champions for YOU!
SELLS OPEN AND BREEDING SOUND

$1,500.00

LM Idols Catalina Blue
(Cat)
AMHA/AMHR 2010 Smokey Black PROVEN Broodmare
SELLS BRED TO 2018 TO WORLD SUPREME CHAMPION "COUNTRY BOY" - NOT CONFIRMED YET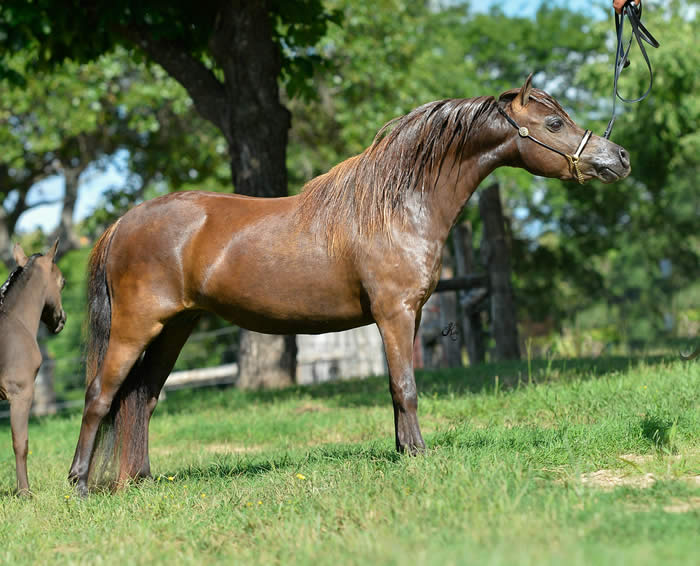 First Knights Billy Idol x LM Mischiefs Elvira Blue
Foaled 3/29/2010
This Billy Idol/Blue Cross was a HOME RUN HIT!
"Cat" is every bit a typical "Idol" offspring -
- she has a beautifully balanced body and clean, straight legs.
(Her sire, Billy Idol, is pictured at bottom of this ad)
For years, her IDOL siblings have set fire to the show ring, winning World & National titles in both HALTER & DRIVING.
Many have gone on to be phenomenal producers -
- and Cat is one of those!
She has consistently produced pretty, show quality babies.
Cat's dam, ELVIRA BLUE, is a lovely example of her strong heritage.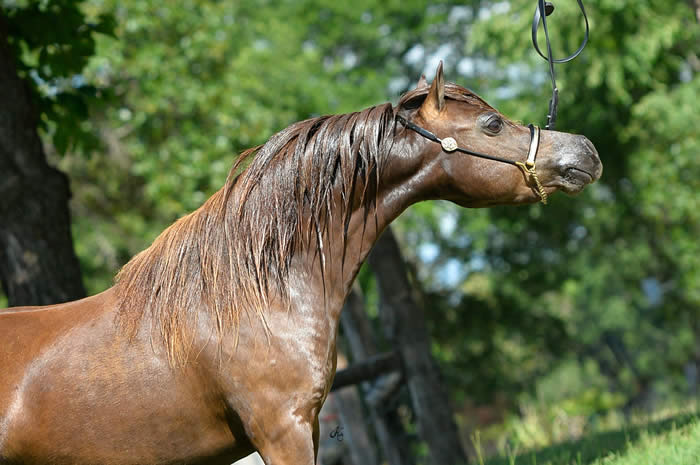 She boasts 2 close crosses to the epic FLYING W FARMS LITTLE BLUE BOY -
- Res AMHA National GRAND CHAMPION stallion, best known for stamping his incredible arabian type head onto all his offspring -
for generations.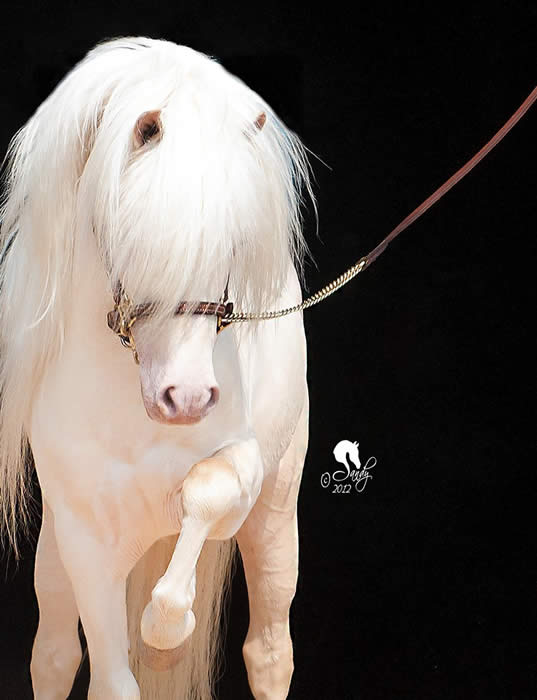 Cat sells bred for 2018 to World SUPREME Champion D&S TG Ima Country Boy.
She is NOT confirmed in foal.
- the perfect blending of a typey Miniature with an elegant and stretchy Triple Registered Shetland Pony.
This young mare has the potential to produce beautiful babies for your farm.
With her pretty head, excellent length of neck and strong, correct hip, she'd cross well with any type of stallion.
INCREDIBLE POSSIBLE 2-IN-1 PACKAGE FOR THE SMART BREEDER!
PRICED AT $6,000.00
(he is also available separately - see more on our Weanling Colts page or Gelding Prospects page)

Buckeye WCF Teeny Too
(AMHA - CASCADES TEENY TOO)
(Teeny)
AMHA/AMHR 2005 31.5" Chestnut PROVEN Broodmare
GRAND DAUGHTER OF ROWDY & LAZY Ns BOOGERMAN!
SELLS BRED TO BILLY IDOL FOR 2018 - VET CHECKED IN FOAL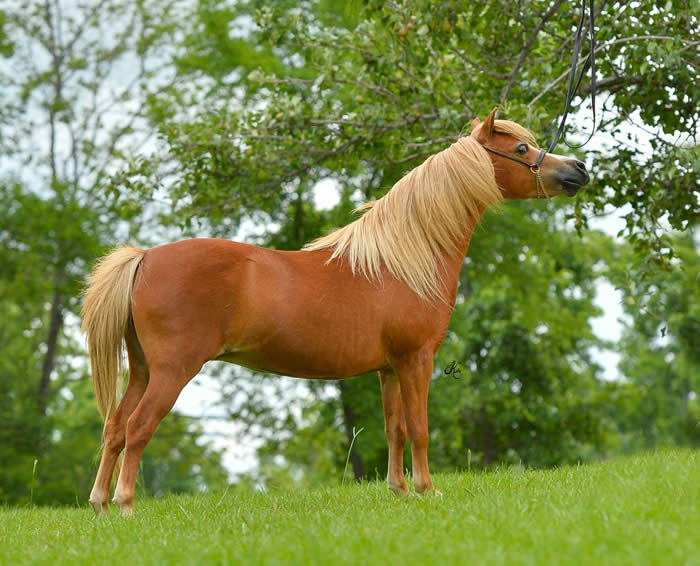 Ramblin Starbuck x Hunt house Farms Teeny Weeny
Foaled 6/14/2005
ONE OF A KIND MARE!
You won't find another mare with a pedigree like this -
- a direct grand daughter of TWO of the most EPIC stallions in Miniature Horse history!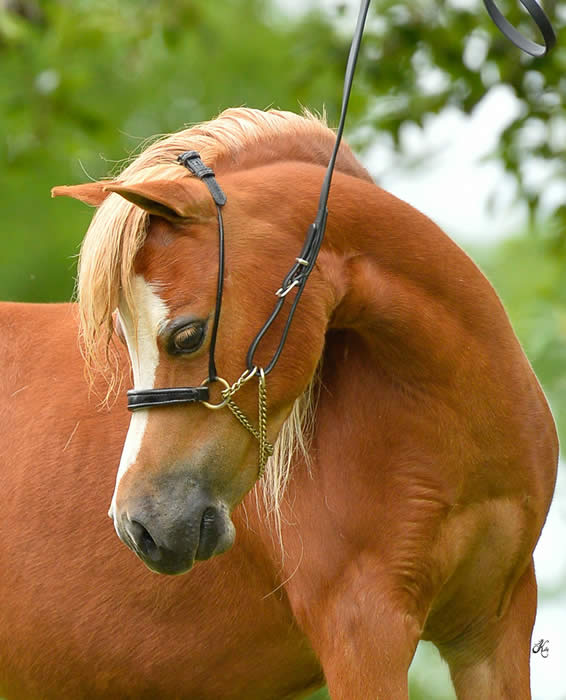 Teeny is by Ramblin Starbuck.
He is undoubtably one of the most famous sons of ROWDY.
"Starbuck" is a multi World/National Champion producing sire in both Halter AND Driving.
ROWDY himself will go down in history as a stallion that changed the look of the Miniature Horse, adding correct horse-like proportions, fancy movement and LOTS of "splash & chrome".
Teeny's dam is a 5x AMHA National Champion.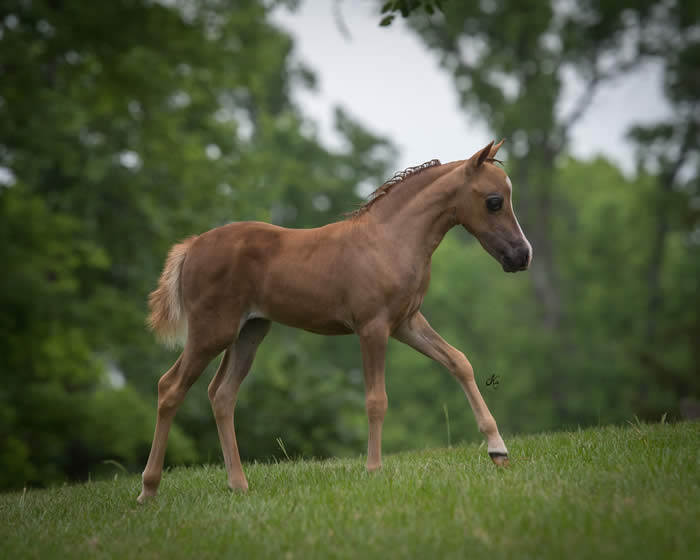 She is a direct daughter of LAZY Ns BOOGERMAN. Since Boogerman ia also a ROWDY son, This makes TEENY double bred on this incredible ICON.
Teeny is a proven broodmare. Her 2016 filly is shown at left, as an example of what she produces.
She crosses well with any type of Miniature & Shetland and seems to downsize the size of the stallion.
Take advantage of the opportunity to add these amazing bloodlines to your breeding program.
Regretfully offered for sale as Limestone continues to downsize their number of broodmares.
PRICED AT $4,000.00
SELLS BRED TO FIRST KNIGHTS BILLY IDOL - VET CHECKED

LM Idols Black Cherry Hawk
(Cherry)
AMHA/AMHR 2014 Smokey Black 32-33" Broodmare
SELLS IN FOAL TO WORLD SUPREME - COUNTRY BOY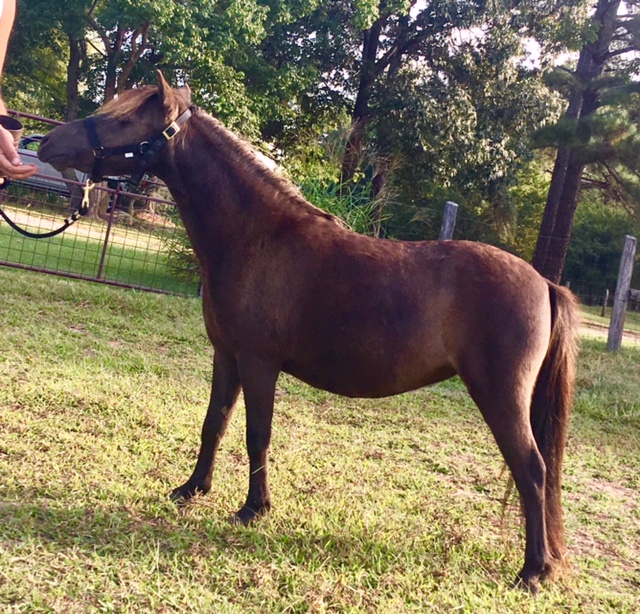 First Knights Billy Idol x LM Hawks Barracuda
Foaled 3/08/2014
 This mare may very well be the most exciting listing on our website.
Black Cherry is a totally correct and balanced mare with an enviable pedigree.
She is the magical NIGHTHAWK/IDOL blend that has been so successful in today's competitive show ring.
Cherry's sire is Get-of-Sire WORLD CHAMPION, First Knights Billy Idol - sire to numerous World & National Champions and GRAND Champions.
His get are not only winners in the show arena;
they are proving to be successful producers of CHAMPIONS as well.
Cherry's dam is a direct daughter of 2x AMHA World Champion Get-of-Sire CHAMPION FARMS NIGHTHAWK. (pictured below, at right)
Cherry's dam's maternal line boasts FLYING W FARMS LITTLE BLUE BOY, GOLD MELODY BOY & FLYING W FARMS WARDANCE.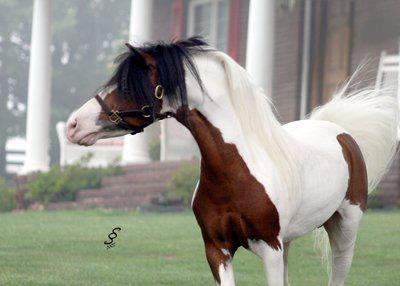 We are excited to see what the "next generation" of Limestone horses will produce -
We feel that the Country Boy pedigree will blend well with the smaller, correct bloodlines of Billy Idol.
Be one of the FIRST to be part of the next generation!
She is being sold IN FOAL for a 2018 show stopping foal!
$5,000.00

Buckeye WCF Paposo Amore' Doll
(Doll)
ASPC/AMHR 35" Black Pinto PROVEN Mare
BRED TO WORLD SUPREME CHAMPION COUNTRY BOY FOR 2018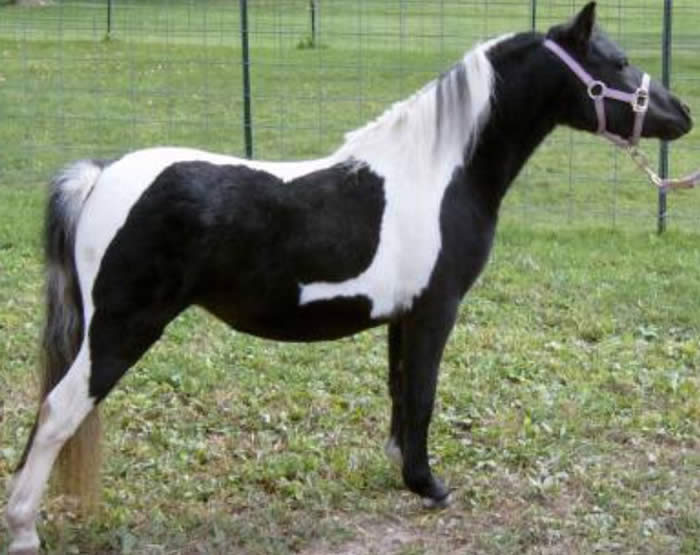 Kewpies Paposo Of Arenosa 34" (HOF) x SMHC's Lexus
Foaled 4/11/2007
Amazing opportunity to acquire a beautiful ARENOSA bred Shetland mare -
Regretfully offered for sale as this mare is totally correct & balanced with an enviable pedigree -
Doll will be an ASSET to any fine ASPC/AMHR breeding program.
Her maternal side boasts HOF (Hall of Fame) horses galore, including TOWN & COUNTRY'S KIT CAT, GEORGETOWN'S TOM CAT and J-J'S PAINTED APACHE.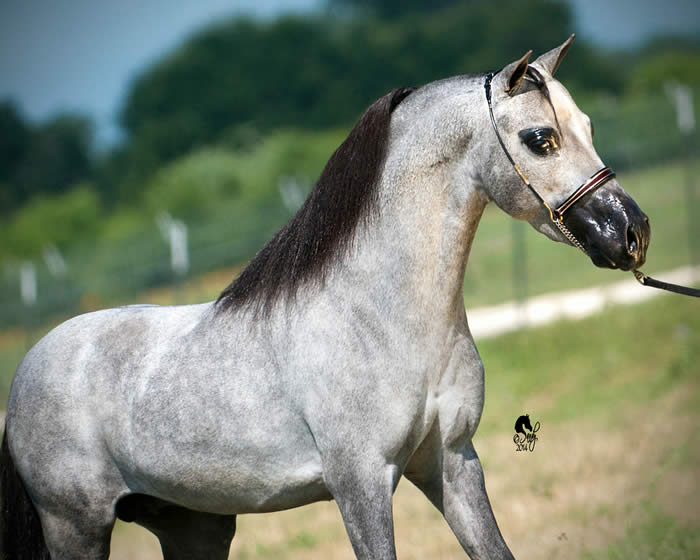 Doll's sire is the Arenosa bred Shetland KEWPIE'S PAPOSO OF ARENOSA and stands at just 34" tall.
Doll is vet-checked in foal to Triple Registered D&S TG Ima Country Boy for a 2018 foal.
(pictured at right)
OFFERED FOR JUST $4,000.00
bred to World SUPREME CHAMPION D&S TG Ima Country Boy for 2018!

++ Serious inquiries only please ++
OFFERED BY OUR CORPORATE SPONSOR:
Janet King
3837 FM 1643
Winnsboro, Texas 75494
903.629.3234
606.584.4231
jfk657@yahoo.com
Located in Winnsboro, Texas
(217) Ad updated 10/14/2017
ML Impressives Velvet Lace
(Lace)
AMHA/AMHR 2006 Palomino WORLD CHAMPION Producing Broodmare
BLACK VELVET GRAND DAUGHTER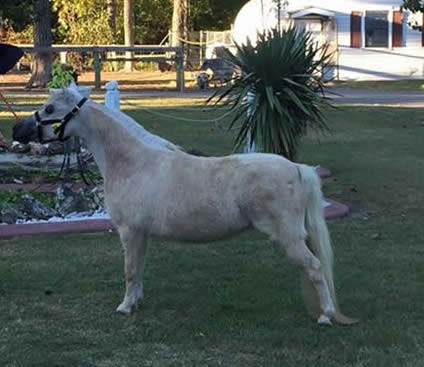 Lucky Four Galahads Impressive x Lucky Four Black Velvet Bo Peep
Foaled 5/18/2006
MULTI WORLD/RES WORLD CHAMPION PRODUCING MARE
Offered for sale -
This rock solid broodmare has been a TOP producing mare for ALOHA ACRES!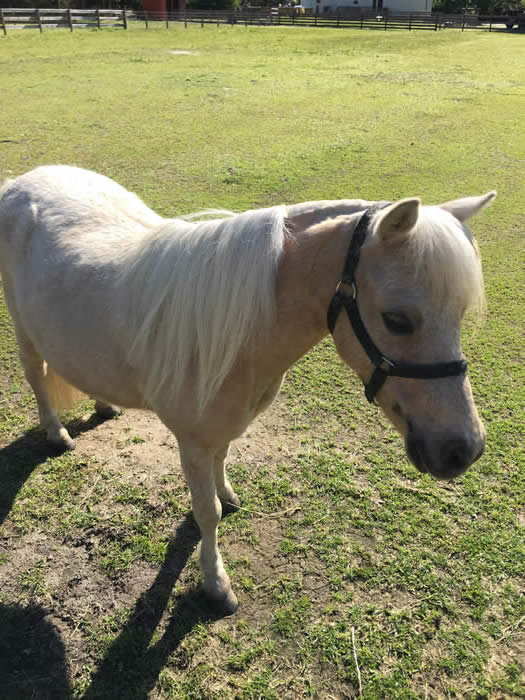 Lace has produced some outstanding show horses including:
BAR B A SILENT PERFECTION - Res World Champion
BAR B MY SILENT HEART - World Champion & Res World Champion
BAR B ALOHAS SILENT IMPRESSION - Multi Champion mare
She consistently produces babies with pretty heads, large, expressive eyes and a trim, tiny throat latch.
So far she has been a 100% FILLY producer!
Her offspring are pictured below.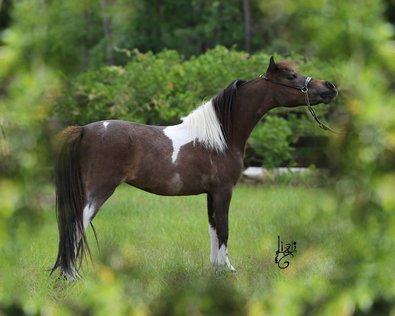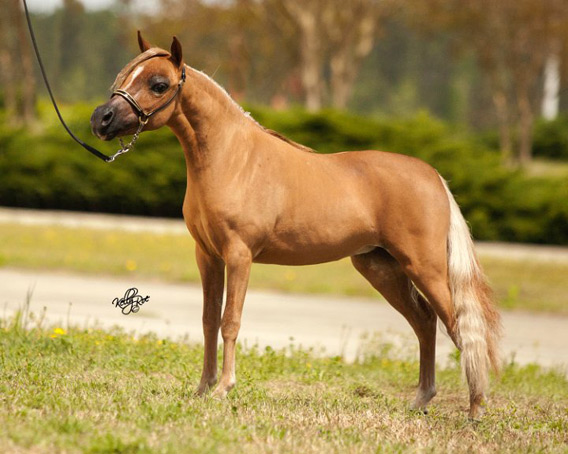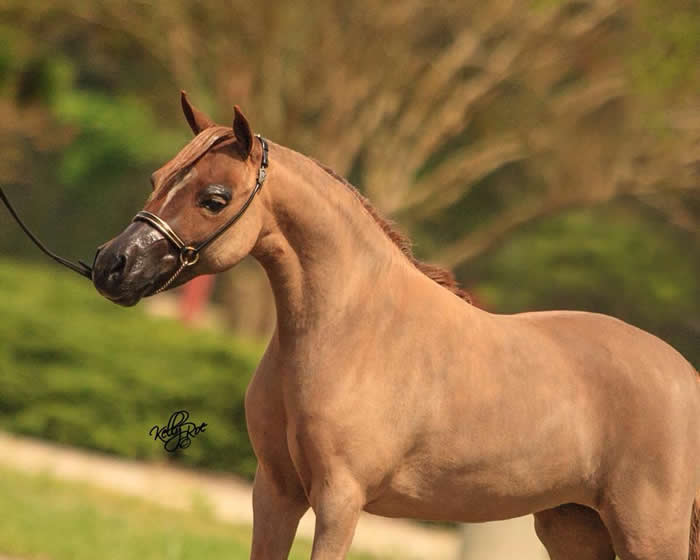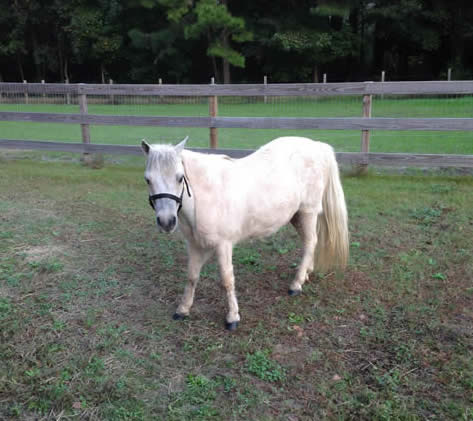 This mare is classically correct with a naturally trim neck and tiny throat latch.
Her topline is table-top flat and look at that IDEAL tail set!
Her current owner purchased Lace with the intentions of breeding her but they have sold their stallion and are no longer breeding.
Your GOLDEN opportunity to aquire this PROVEN producer!
Lace settles easily and foals without assistance.
PRICED AT $3,000.00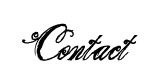 Teresa Stanley
(336) 768-7620
msmgr1217@aol.com
Located in Wilmington, North Carolina
(617) Ad updated 5/18/2017
Flyin Hearts Sundance Wishes
(Wishes)
AMHA/AMHR 31.5" 2009 Dark Grey PROVEN Broodmare
SUPER SWEET & FRIENDLY WITH A STELLAR PEDIGREE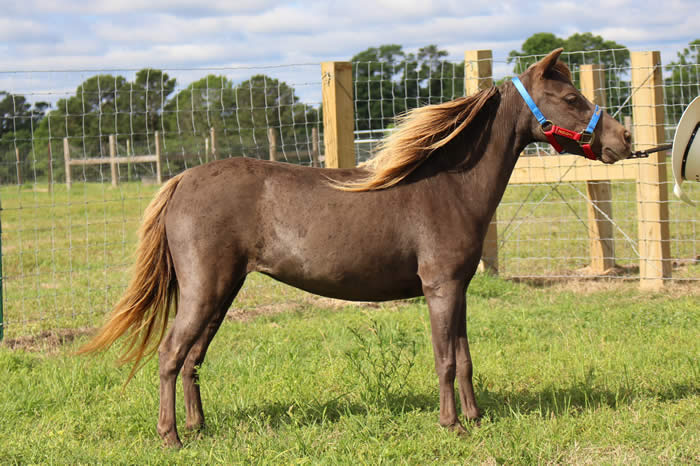 Flyin Hearts Champagne Sundance x Marks Yoga Classy Elegance
Foaled 5/11/2009
This retired show mare could be a GOLDMINE for your farm!
Wishes was shown locally and was awarded GRAND Champion as a junior mare.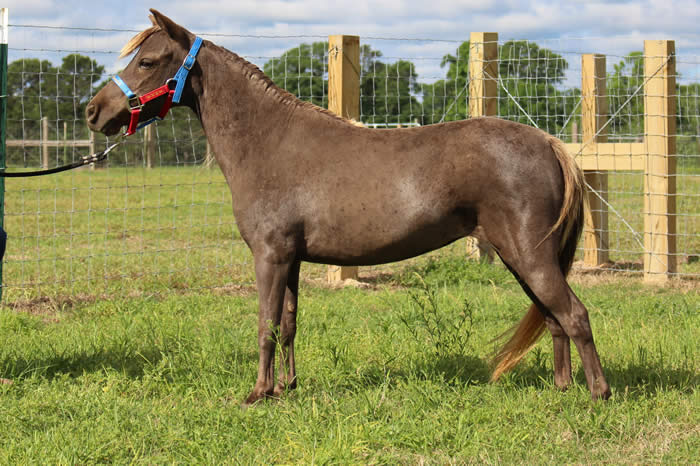 We feel her claim to fame will be her value as a broodmare.
Wishes pedigree is filled with horses that brought FIRST KNIGHT MINIATURES to the pinnacle of the Miniature Horse world.
They have stayed at the top of the game through carefully planned crosses such as this mare.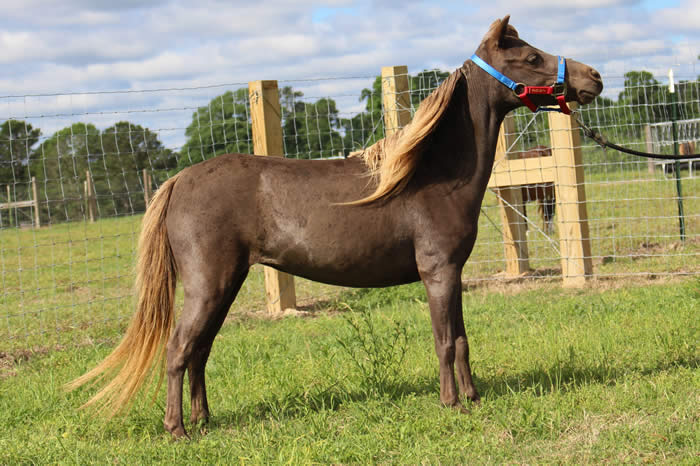 Wishes foaled a pretty filly in 2016 and was left open for 2017.
She is breeding sound.
ONLY for sale as First Knight is reducing their workload.
She will be a valued asset to any AMHA/AMHR breeding program.
She is OPEN and ready to breed to your stallion in 2017.
OFFERED AT $3,000.00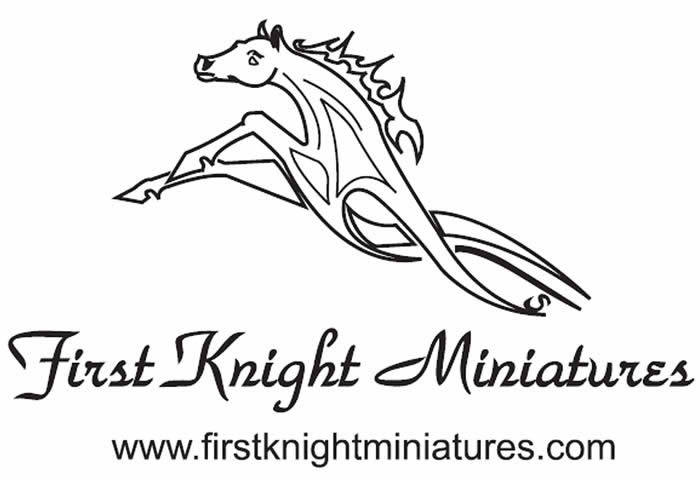 Stephani Pappas
(409) 377-3447
stephanifirstknight@gmail.com
WELCOME TO FIRST KNIGHT MINIATURES
For over 30 years, First Knight Miniatures has been dedicated to producing the highest quality Miniature Horse.
Founded by KC Pappas, her pursuit of breeding World Caliber halter horses earned her the AMHA Lifetime Achievement Award in 2010. The consistency of the First Knight breeding program is proven year after year as they are awarded World & National Champion titles. Since KC's retirement from the show ring, her daughter Stephani has taken the lead – and continued the winning tradition with First Knight horses in both Halter & Performance events.
First Knight Miniatures is supportive to both youth and amateur programs, helping to develop their skills & nurture the love and admiration for our little equines.
Located in Spurger, Texas
(417) Ad updated 9/2/2017
McCarthys Copper Penny
(Penny)
AMHA/AMHR 2005 Sorrel w/Flaxen Mane Proven Broodmare
FOALED A STUNNING COLT BY TO WORLD GRAND CHAMPION POKER CHIP IN MARCH 2017!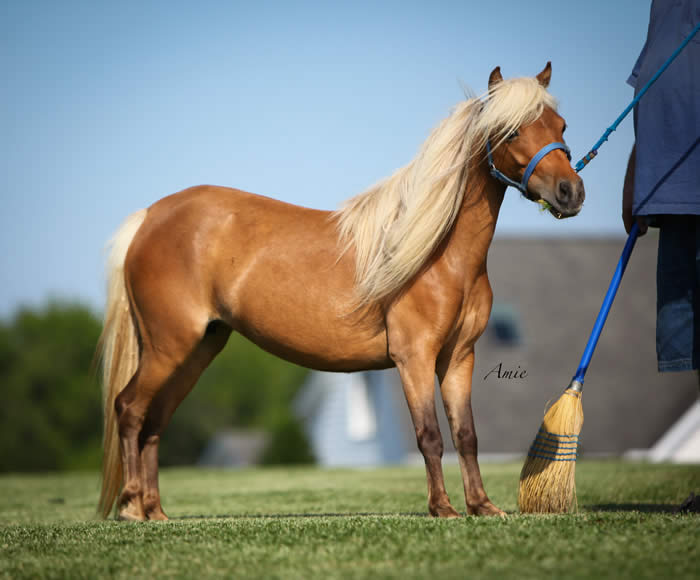 NFC's Superman x Michigan's Pretty Penny
Foaled 4/13/2005
A pedigree that can't be beat, combined with a produce record that is top of the line!
Penny's sire is NFC's Superman -
- making her a paternal sibling to World Champion Get-of-Sire MCCARTHYS ALOHA SILENT PARTNER.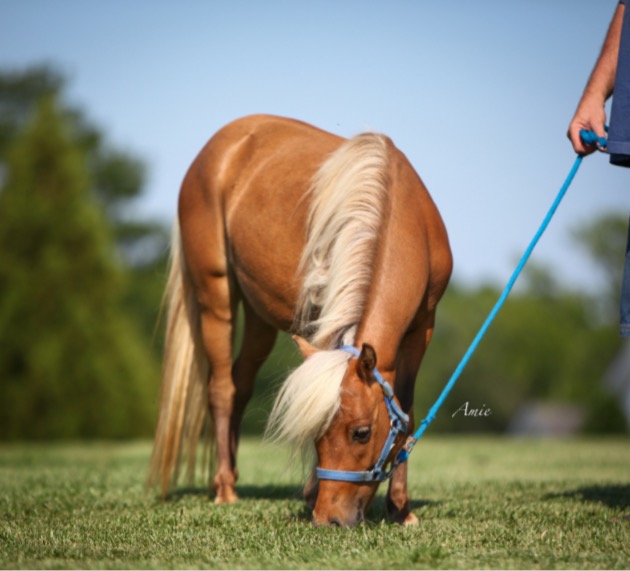 She is a FULL sibling to World GRAND CHAMPION producer, McCarthys Kryptonite.
Penny's dam is an elegant, Shetland type MICHIGAN bred mare.
Penny has been a consistent producer for HHM.
Her foals are all leggy with pretty heads and showy attitudes.
She has the ability to improve your herd -
- adding Shetland type without sacrificing the best qualities to our "under 34" Miniatures".
She's priced right!
Penny had a stunning 2017 show quality colt by World GRAND CHAMPION, Ravenwood Poker Chip on March 11th 2017 - He's 65% Shetland foal!
Priced at $3,000.00
Can be priced with her 2017 Colt by World GRAND CHAMPION "Poker Chip"!
ASK FOR DETAILS! he is also available separately.

Vanity Grove Farm Simply Divine
(Diva)
AMHA/AMHR 2007 33.5" Sorrel Pinto PROVEN Broodmare
FOALED A STUNNING PINTO ON APRIL 15th BY WORLD GRAND CHAMPION POKER CHIP!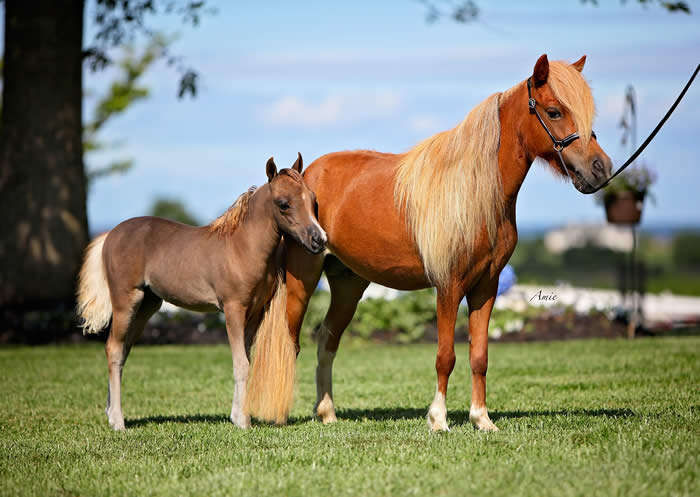 Vermilyea Farms Rowdys Crossfire x Libertys Miss Easter
Foaled 4/06/2007
Diva has produced 2 beautiful fillies for us and just foaled a very pretty, show quality pinto filly by WORLD GRAND CHAMPION Ravenwood Poker Chip on TAX DAY, April 15th!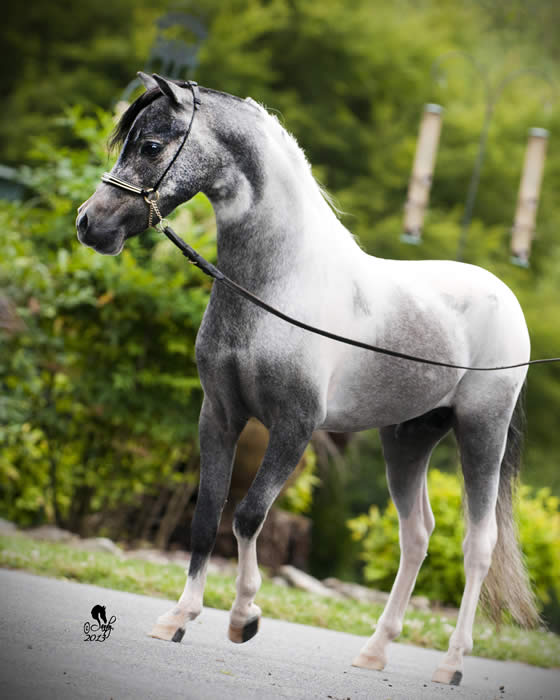 "PC" - is Pictured at right
You can purchase her with the filly - please inquire! We can also breed her back to either of our World Class stallions for an additional $500.00.
- this is the lowest stud fee you will ever find for stallions of this caliber and you won't experience any additional costs to take advantage of it!
Diva boasts ROWDY close up in her pedigree.
Diva has only produced fillies in her short career as a broodmare.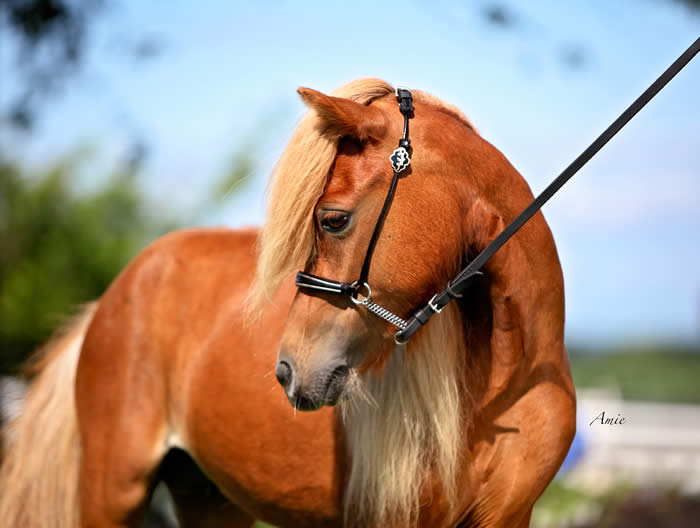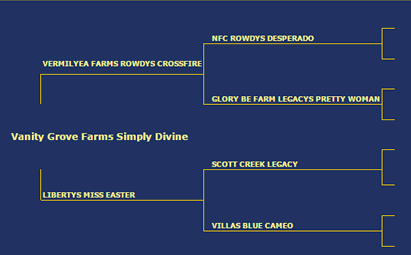 Priced at $3.000.00

Southridge Cameo Destiny
(Cameo)
AMHA Registered 32" Palomino Pinto PROVEN Broodmare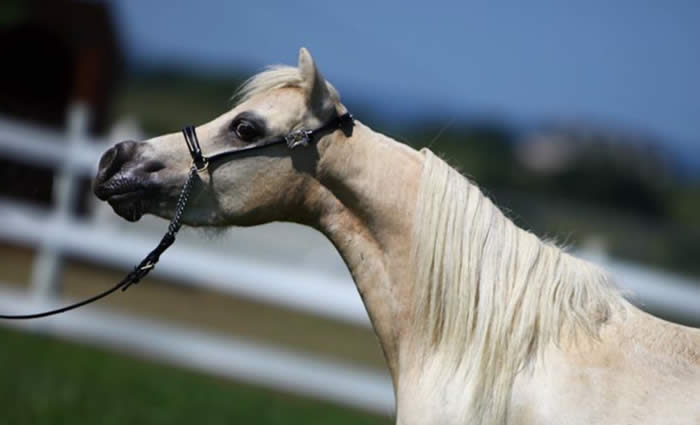 Alvadars Double Destiny x Manipulators Golden Reflection
Foaled 5/01/2002
this sweet, easy keeper broodmare is offered for sale to the descriminating buyer.
She settles easily in the pasture and foals without issues.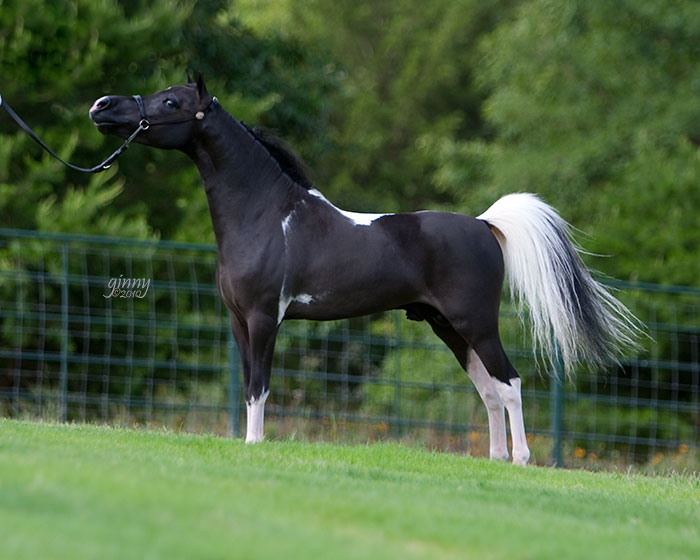 Her 2013 gelding Cameo Appearance is still showing successfully and will begin his driving/performance career in 2017.
Cameo delivered a gorgeous, deep golden palomino filly in 2016 and is bred back to the same stallion, Alliance Unforgettable Image, for a 2017 foal.
(he is pictured at left)
We'll be happy to keep Cameo here and foal her out for you and offer a deeply discounted stud fee of $500.00 to breed her back to either Unforgettable Image or Poker Chip for her 2018 foal!
Cameo has produced only palomino foals for us so far - 2 pinto and 1 solid.
Priced at $2.500.00

Proudly offered by our Corporate Sponsor:
1089 Pond Neck Road,
Earleville, MD 21919-2307
debra@hopkinsheavensentminiatures.com
phone: (443) 206-4577
Or (302) 220-3707
Located in Maryland
(217) Ad updated 10/10/2017
Sunwoods Dealers Choice

(DC)  
AMHA 2008 30" Red Roan Broodmare
Exposed to World Champion Stallion for May 2018!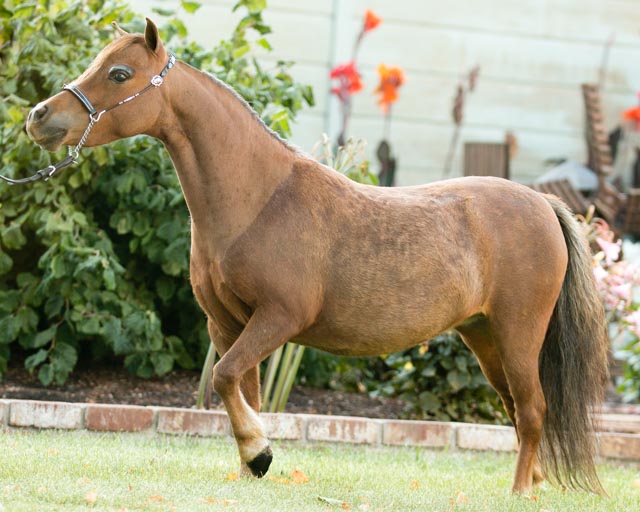 Lynncliffs Shady Deal x Knells All Friared Up
Foaled 3/30/2008
AMHA: A189214
This dainty mare will be an asset to any fine breeding program!
She is a daughter of AMHA National Champion, Jefferson Halls Gambler who boasts Dels Cowboy and Vant Huttenest bloodlines.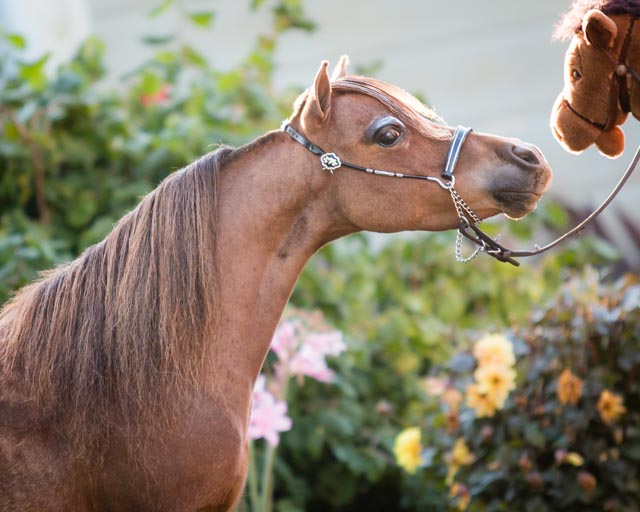 Her dam's pedigree is loaded with iconic stallions including L&D Scout, Little Blue Boy and Boones Little Buckeroo.
She also goes back to some of the most influential BOND bred horses.
At just 30" tall, she can downsize some of your taller, Shetland blend horses, without compromising the modern look that is winning in the show ring today.
She's a sweet mare that is easy to handle and does well in a herd situation.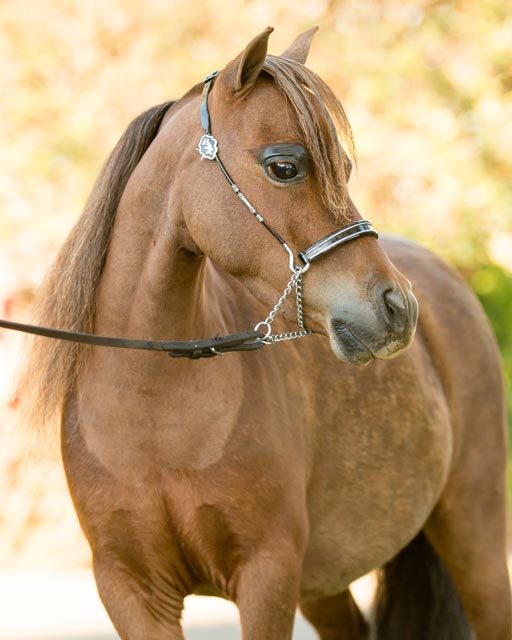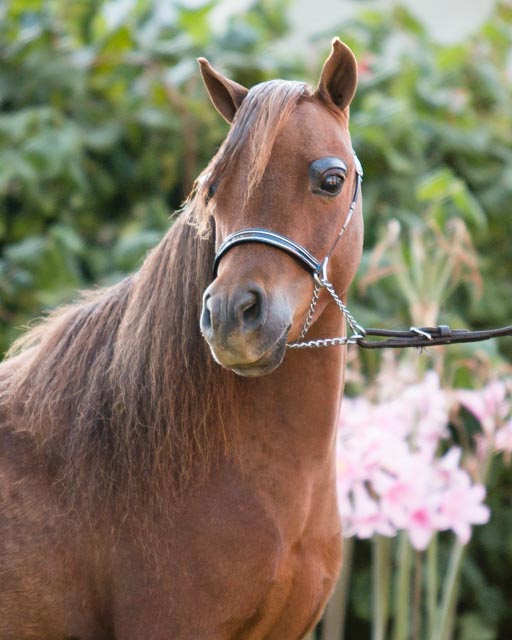 She's up to date on everything - underpriced for such a well bred young mare!
Offered at $1,200.00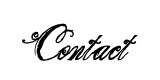 Proudly offered by:
JUNIOR BEAR RANCH

Kerri & Mike Griggs ~ 511 East Valley St ~ Willits, CA 95490
phone: 707.459.1800 ~
email: jrbearanch@hotmail.com
Located in California
(715) Ad updated 7/13/2017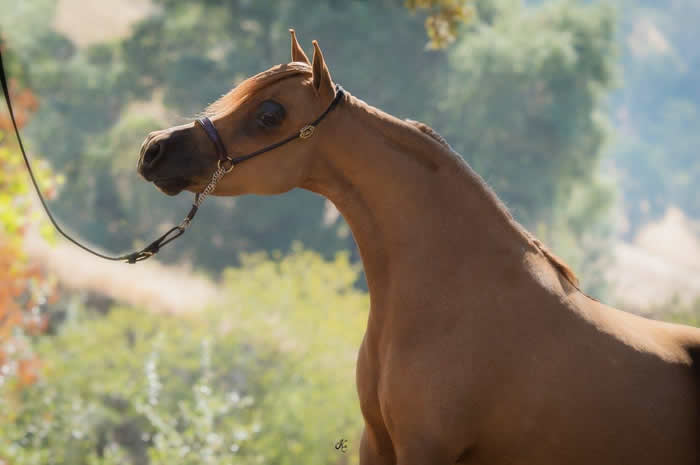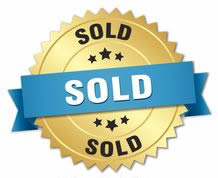 Lynncliffs Daring Enchantress
AMHA/AMHR 2006 34" Sorrel PROVEN Broodmare
IN FOAL TO AT LAST SURASTARS LIL REBEL FOR 2018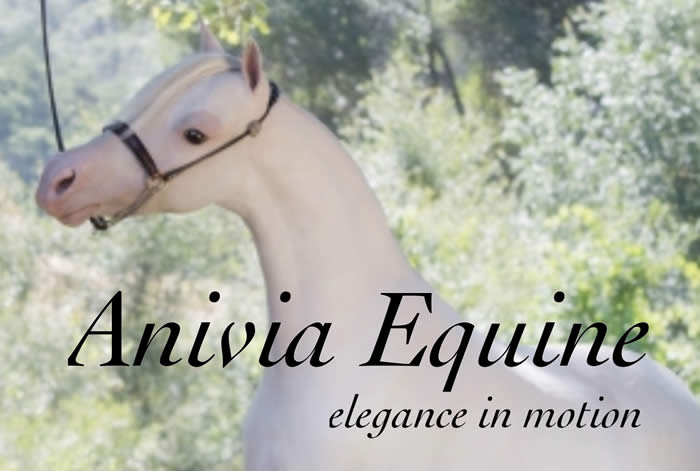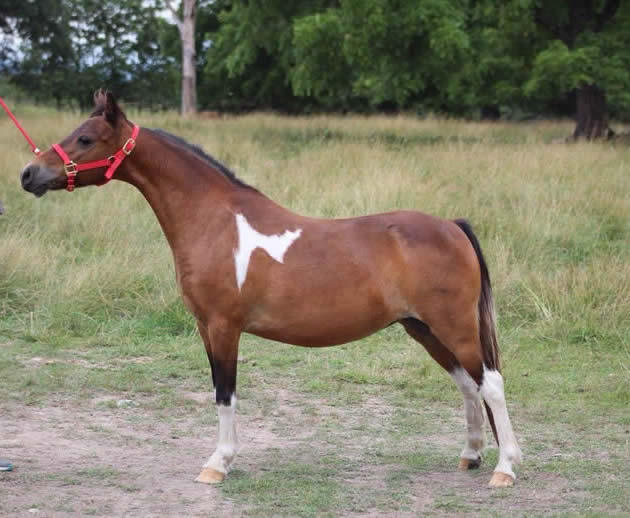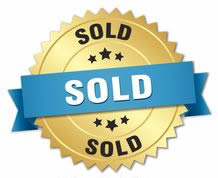 Emerald Glenn Ruffled Wings
ASPC/AMHR 2001 38" Bay Pinto Shetland PROVEN Broodmare
SELLS EXPOSED TO TEN LS TIGER'S NIGHT TIDE FOR 2018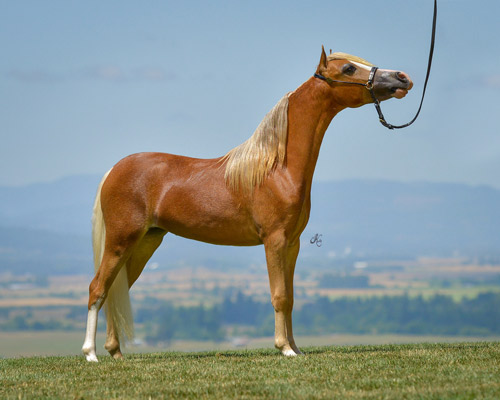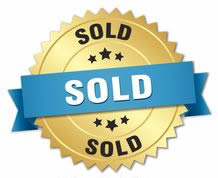 Modern Candymans Mandy
2013 AMHA/AMHR Chestnut 35" PROVEN Broodmare
OPEN FOR 2018 AND READY TO BREED TO YOUR STALLION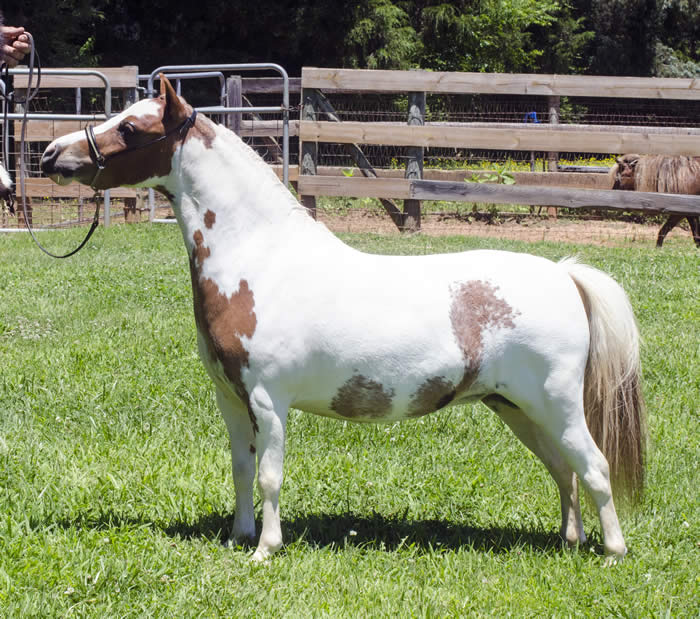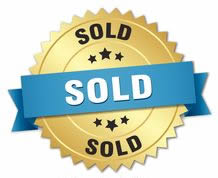 Lucky Four Rowdys Oh My
AMHA/AMHR 2014 32.5" Sorrel Pinto Mare 
VET CHECKED IN FOAL FOR 2018 TO TRIPLE REGISTERED STALLION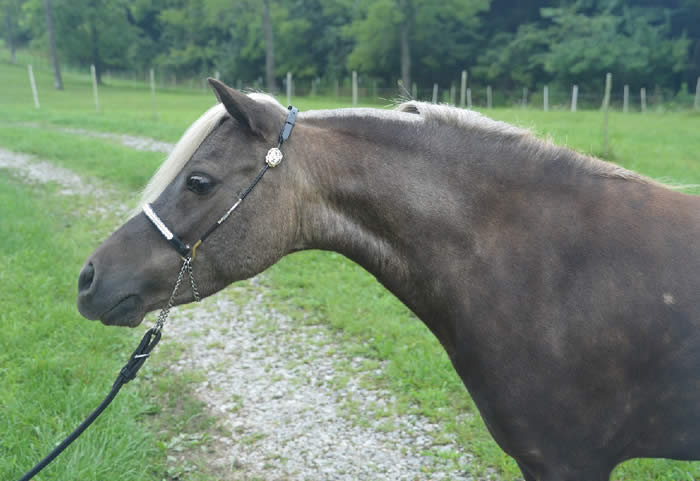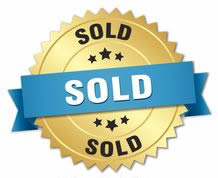 Lil Promises Absolutly Faithful
AMHA/AMHR 2007 Silver Dapple 35" PROVEN Broodmare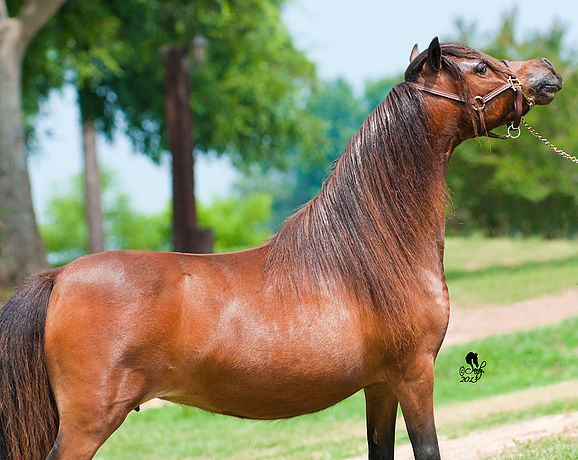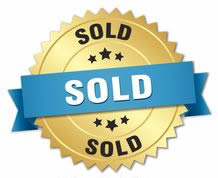 Buckeye WCF Dance Until Dawn
AMHA/AMHR 2003 33-34" Bay PROVEN Mare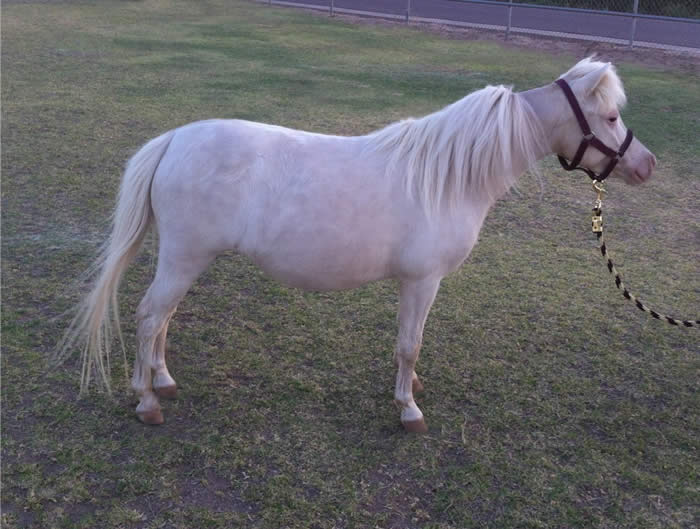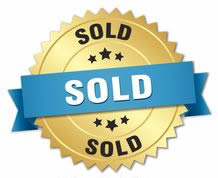 Olive Branchs Distinctly Bianca
AMHA/AMHR 2005 33" Silver Perlino Mare
BRED TO BLACK LEOPARD APPALOOSA L&D SCOUT GRANDSON FOR A 2018 FOAL!
SOLD FROM THIS PAGE

Black Mountains Troubadours Harmony (December 2017)

Goebels Super Dream Miss Fortune (December 2017)

MCC BTUs Sparkle (December 2017)

Lynncliffs Daring Enchantress (December 2017)

Emerald Glenns Ruffled Wings (December 2017)

Mini Ridge Luna (November 2017)

DVM Rebs Shakira (November 2017)

Lucky Four Rowdys Oh My (October 2017)

DVM Set Fyre To The Rayne (October 2017)

Flying Hearts Champagne Winnie Bee (October 2017)

Olive Branches Distinctly Bianca (October 2017)

Modern Candymans Mandy (October 2017)

Calico Farms Daisy Lady (October 2017)

COH Echo Isabella (September 2017)

Hills Royal Romance (September 2017)

Godspeed Designs Wickedly Fanci (August 2017)

Lil Promises Absolutly Faithful (August 2017)

LM Hawks Button Up (August 2017)

TOMF Twinkle Of A Star (July 2017)

WF Zeus Shiraz (July 2017)

Junior Bear Roll Out The Red Carpet (July 2017)

Junior Bear Bedellia (July 2017)

Desert Golds Crescent Moon (July 2017)

Stars Bella Sera (July 2017)

LR Secrets Dream Girl (May 2017)

Humhill Charlies Angel (May 2017)

Flyin Hearts Champagne Miss Sunshine (April 2017)

Bar B A Silent Perfection (Leased through 2018)

Alliance Dream Diva Too (April 2017)

Alliance Forgotten Memories (April 2017)

Lazy N Unforgettable Desires (April 2017)

Misty Rose Irish Dawn (April 2017)

Hopwoods CD Bonny Blue (April 2017)

Timber Ridges Black Velvet Blaze (April 2017)

RFM Thunders Moon Star (April 2017)

Fallen Ash Scouts So Sweet (March 2017)

Olympian Magic Potion (March 2017)

RFM Geneses Gypsy Magic (February 2017)

Lucky Four Suchabuck Shalima (February 2017)

Reeces Aloha Lei Lani (February 2017)

Hopkins Valentine Idol (February 2017)

Junior Bear Test Of Faith (January 2017)

Ravenwood Dance Drama (January 2017)

3Cs Chargers Simply Scarlet (January 2017)

Ravenwood Honor And Remember (January 2017)

Ravenwood Deputy Semply Irazistabl (January 2017)

Ravenwood The Girl Next Door (January 2017)

Winning Streaks Magic Enchantress (January 2017)

Ravenwood Aristocrats Xs And Os (January 2017)

LM Hawks Button Up (December 2016)

Lucky Four Shez Sofancy (December 2016)

LM Hawks Barracuda (December 2016) Sold to MERCEDES MINIATURES

Reflections Baby U R A Star (December 2016)

Lucky Four Uppity Miss (November 2016)

LM Mischiefs Rio Grand (November 2016)

Little Kings Russian Affection (October 2016) Congratulations to Savanah in Florida!

Little Kings Rebecca Buckeroo (October 2016) Sold to Florida

Little Kings Buckeroo Ever After (October 2016)

Jones Aim For The Stars (September 2016)

Mountain Meadows Eagles Enchantress (September 2016)

LR Hennesseys Little Bit (August 2016)

Conders Just An Exception (August 2016)

Aloha Acres A Silent Promise (July 2016)

Little Kings Buckeroo Affaire (July 2016)

Vermilyea Farms Candymans Sensation (June 2016)

Scott Creek Monarchs Obsession (on lease June 2016)

Diamond Ts Simply Wicked (June 2016)

MCDS Buckaloo (May 2016)

Cottontails Mercedes (May 2016)

Walden Hill Wine & Roses (April 2016)

Jones Royally X-Quizet (March 2016)

Lucky Four Dominos Glamour Games (February 2016) Congrats to Melody!

Humhill Charlie's Angel (January 2016)

LM Hawks Elvira Blue (November 2015)

CMC Silver Symphony (November 2015)

Tricettas Touched By An Angel (October 2015)

Alamos Sirs Locos Bay Moon (September 2015)

LR Scouts Excellent Secret (August 2015)

LR Nightcaps Classy Dream (August 2015)

Poco De Oro Regalos Ritzy In Red (August 2015)

RFM Rebels Firedance (August 2015)

Erica's Rocks-Ann (August 2015)

Ravenwood Deputys Everlasting Love (July 2015)

Ravenwood Secret Obsession (June 2015)

Flying W Farms Belle Of The Valley (June 2015)

Pleasant Meadows Buckalucy (June 2015)

Westwind Farms Amazing Signature (May 2015)

CH Bonus Dynamic Debut (April 2015)

Little Kings Russian Reflection (April 2015)

Gander Hill Chantilly Lace (April 2015)

RFM Royals Celtic Lady (April 2015)

Twin Oaks Private Lady (April 2015)

Dreamchasers Onyx Summer Night (March 2015)

Sweetwaters Morning Starr (February 2015)

Oak Bay Elegant Edition (December 2014)

Mountain Meadows Bey Finesse (December 2014)

Alliance Dustys Feeling Fine (November 2014)

Sunny Side Jonibuck O So Remarkable (November 2014)

Lucky Four Adozen Red Roses (November 2014)

Picture Perfect Bebop A Luna (October 2014)

Little Kings Russian Raven (October 2014) Heading overseas!

Oak Bay Storm River Edition (September 2014) Heading overseas!

Happy Hollow Latigo's Winter Breeze (August 2014)

Mountain Meadows Bey Mist (August 2014)

Rockin M RCs Dazeeis Adorable (August 2014)

NXS Reeces EZ As Sin (August 2014)

Lucky Four Black Velvet Vanilla Sky (July 2014)

Fallen Ash Farms Angel Bucks (July 2014) Sold to Maine!

Uno Ginger (July 2014)

Dalmar Boogermans Precious Angel (July 2014)

Buckeye WCF Classical I Believe (June 2014)

Triple Ks Destined 4 Fame (June 2014)

Ericas Dream Along With Me (June 2014)

Rocking M Reminton Sheza Winner (June 2014)

Alliance Dream Diva (May 2014)

WFF Blazing Good Time (May 2014)

MSR Majestys Angelique (May 2014)

Owens GCF Buckeroos Lil JJ (April 2014)

Little Kings BT Buckeroo Envi Me (April 2014)

Junior Bear Betcha Mega Bucks I Can (April 2014)

Lucky Four Black Velvet Rowdy Love (April 2014)

Trinity (March 2014)

Sonoita Remarkably Shy (March 2014)

Falcon Ridge Scout Midnight Serenade

Olive Branchs BC Queen Of Hearts

Rivers Edge Harbor Lights

LR Seminoles Little Shot (November 2013) Congratulations Robin Brooks!

Ericas Just Wait And See (November 2013)

Ericas Cloverbud (October 2013)

SunRaes Firebuck Angel Eyes (October 2013)

Darmonds Major Bucks Mistress (October 2013)

LR Beautiful Hennesseys Cognac (October 2013)

Ger Mels Hosanna (October 2013)

LR Semis Mo Money (October 2013)

SRF Obsession (October 2013)

Lucky Four Rebels Dreamstreet (October 2013)

LM Idols Tygress Hawk (October 2013) - Congrats to Janae Benton of PA!

HHF R Dream Came True (September 2013)

Showcase Capri (August 2013)

Laurel Acres Blue Hyacynth (August 2013) Heading overseas!

RTR Super Chargers Summer Rain (August 2013)

MJM Aristocrats Super Charged (August 2013)

Ravenwood Deputy Flyer (July 2013)

Alliance Fire Starter (July 2013)

Mulligans Run Silk N Pearls (July 2013)

Grosshill Boogermans Infinity (June 2013)

Brookhavens Dynamics Lyrical Lou (June 2013)

Cross Country Secret Dreams

SRF Party Girl

Spirit Thunders Silhouette

Ravenwood Medalions Keeping Secrets

Little Kings Twinkle Too

Applewood Farms Dynamic Ovation

Clear Brook Jamaica Buck

Applewood Farm Buckeroo China Doll