Therapy Trained/ In Training Miniature Horse Geldings and Stallions For Sale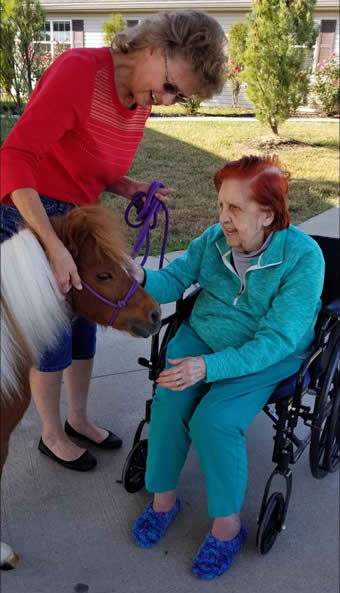 Bondes Bouncin B Red Hot N Risky
(Risky)
AMHA/AMHR 30" 2011 Sorrel Pinto Therapy Stallion
WELL STARTED IN THERAPY WORK
Buck On Iceys Red Hot Sox x Ramakers My Fair Lady
Foaled 5/15/2011
It's not often that you find a STALLION that is so well suited for THERAPY work!
Risky is a PROVEN stallion yet he is as steady and trustworthy as any gelding out there.
Risky is loving and gentle and seems to understand that his purpose in life is to bring happiness to those he visits.
This flashy little guy is always ready for a new adventure.
This sweet little stallion brings JOY wherever he goes.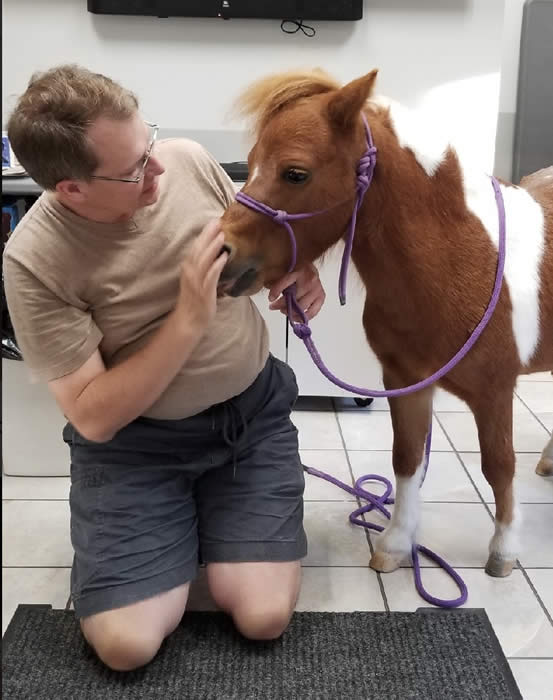 He's kind and respectful and lights up any room with his bright spirit and willing attitude.
Risky has been exposed to busy streets, libraries, nursing homes, elevators, stairs, wheelchairs and other medical equipment.
He's well on his way to becoming a tried and true therapy horse or animal assisted therapy horse.
Hard to believe he's a STALLION!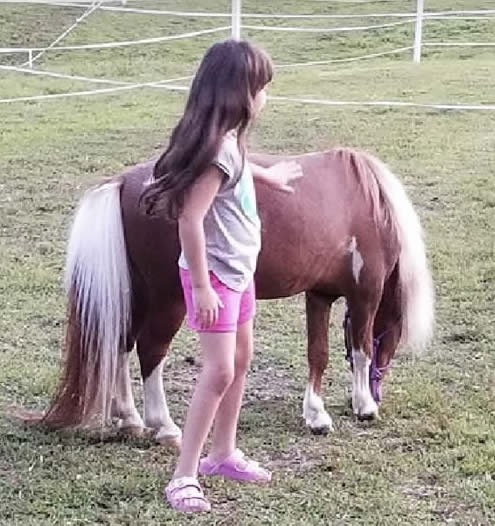 Imagine producing little foals JUST like Risky -
- and starting your own therapy horse breeding program.
Risky has lots of famous horses in his lineage including:
FLYING W FARMS LITTLE WARDANCE
LAZY NS BOOGERMAN
ROWDY
LITTLE KINGS BUCK ON BROADWAY
BOONES LITTLE BUCKEROO
ROAN RANGER
GOLD MELODY BOY
VIDOES AND MORE PHOTOS AVAILABLE ON REQUEST!
$3,000.00
PRICE HAS JUST BEEN REDUCED AND IS FIRM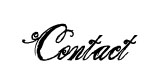 Craig Matheny
LOVE ON A ROPE LLC
(740) 591-5316
zipposcoy@gmail.com
Located in Athens, Ohio
(020121X) Ad updated 9/12/2020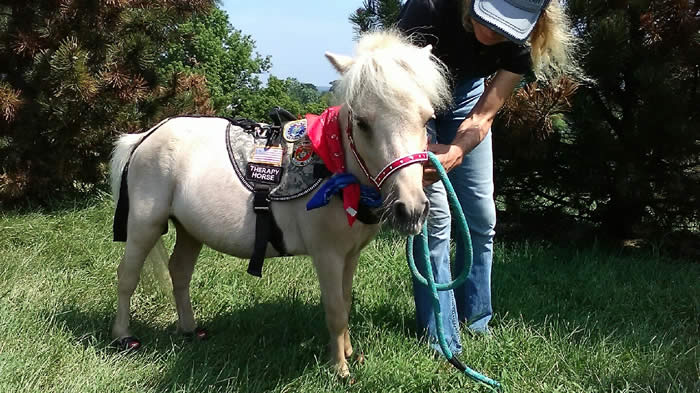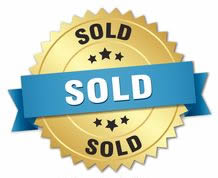 "Timmy"
2010 Palomino Minimal Pinto 28" Animal Assisted Therapy Gelding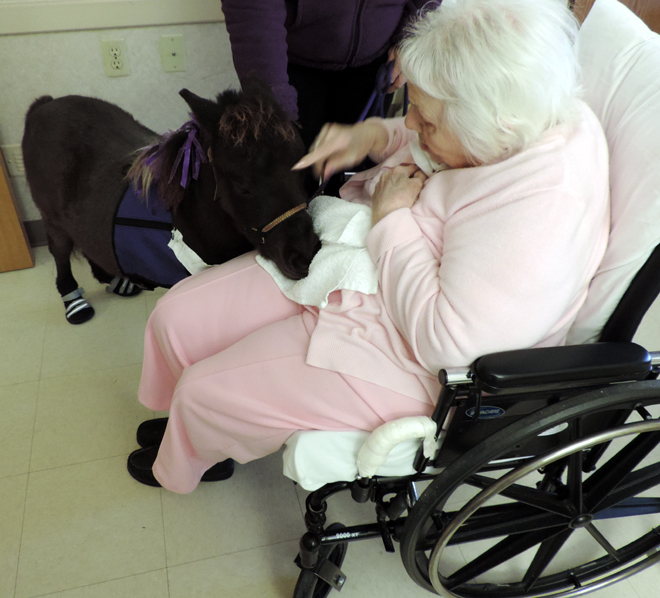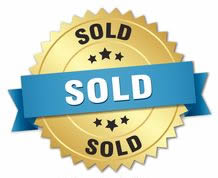 Tuxedo
AMHA Eligible Black Pinto Colt (can be gelded) - should mature only 27" tall!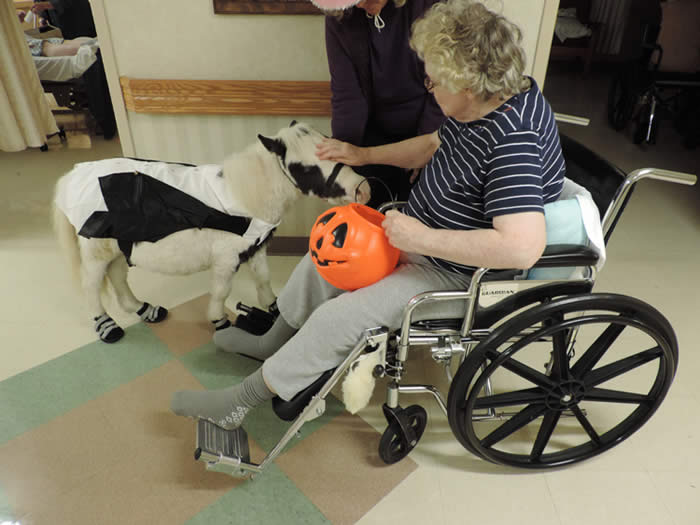 Prince Charming
Therapy Certified AMHA Registered Miniature Black Pinto Colt (can be gelded)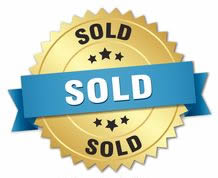 SOLD FROM THIS PAGE
"Timmy" Headed to Texas July 2020
"Tuxedo"
"Prince Charming"