2019 Miniature Horse Yearling Mares For Sale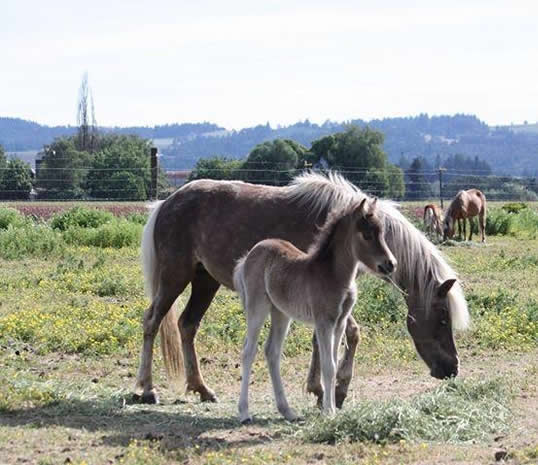 Sundance LB Cafe SA
(Cat's Sister)
ASPC/AMHR Registered 2019 32" Silver Black Mare
+ 100% ARENOSA + 100% BEAUTIFUL +
PROJECTED TO MATURE AROUND 36"
Sundance LB Juan Pablo x Sundance LB Cantina
Foaled 6/2019
"Sister" is a very refined young mare with a long elegant neck that should never require sweating.
She's leggy and elegant with the classically beautiful "Arenosa" head.
NEW PHOTOS COMING SOON AND WE KNOW YOU WILL LOVE HER!
This silver doll is a DARK silver right now and should clip off as flashy and vibrant as her fancy sister, SUNDANCE LB CITY CAT SA did.
Sister is smooth bodied and upright with a laid back back shoulder ad a neck that comes straight up that screams FUTURE DRIVING HORSE.
PRICED AT $3,500.00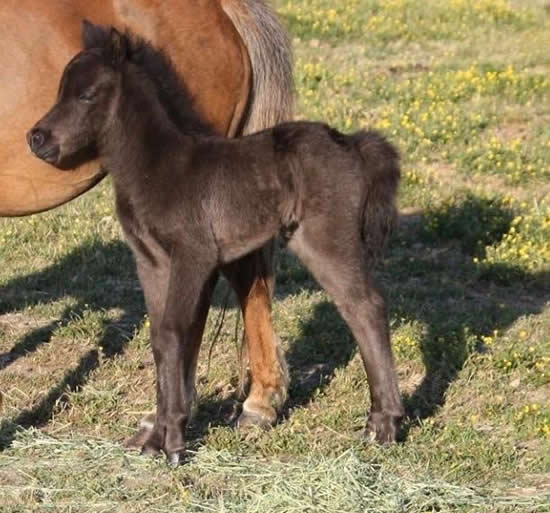 Sundance LB "Name Pending"
(Ms Perfecta's Filly)
ASPC/AMHR Pending/guaranteed 2019 31" Solid Black Mare
PROJECTED TO MATURE AROUND 35"
Sundance LB Juan Pablo x Sundance LB Such-A-Delight
Foaled 6/2019
THIS PRETTY LITTLE THING COULD BE THE REAL-DEAL!
And when her NEW curent photos are posted you'll see why!
This tiny doll is ultra balanced with an ideal topline, long hooked neck and pretty face.
She has the pedigree to become a treasured broodmare.
Her sire, SUNDANCE LB JUAN PABLO (HOF) is a refined 35" black pinto that is producing small, show quality offspring. Pablo is 100% Arenosa Shetland.
This mare's dam "Such-A-Delight" is 75% ARENOSA bred.
She is also small at 35" tall.
PRICED AT $3,500.00
Gallery Ricochets Fair Lady
(Fair Lady)
ASPC/AMHR Registered 2019 31" Black Pinto Mare
+ FUTURE HALTER & DRIVING PROSPECT DELUXE +
PROJECTED TO MATURE AROUND 35"
Rhapsody's Ricochet x Northup Farms Sweet Serenity
Foaled 5/01/2019
"Fair lady" is just a dream to watch trot around the pastures!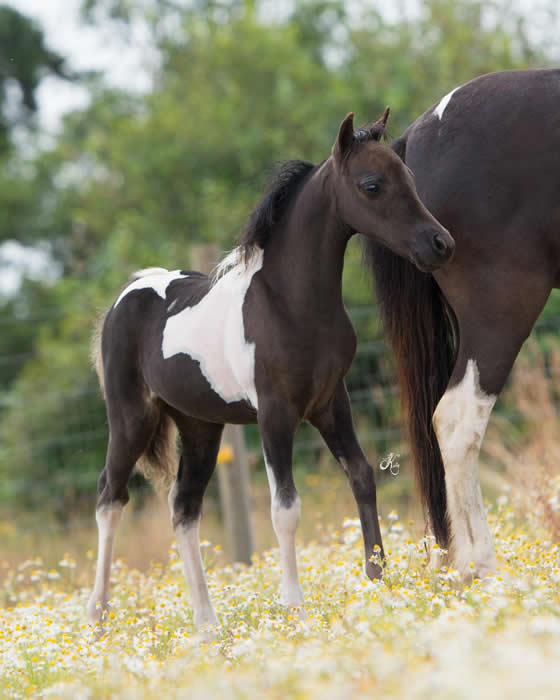 We can only imagine how pretty she will be under harness.
She is well on her way to becoming a fantastic youth or amateur horse as she naturally wants to check out the humans and loves her scratches and stall time.
Fair Lady is laid back and kind with enough spunk to make a nice show mare.
Fair Lady has an incredible pedigree of TOP names -
her Triple Registered sire, Ricochet, has a unique heritage of Rock "E", Kid Lee and Arenosa.
Lady's dam, Serenity, has close connections to GRAHAM'S LITTLE TRAMP (HOF) as well as more Arenosa and two crosses back to the epic SMHC'S PAINTED FREEDOM (HOF)
She'll be completely halter trained before she heads to her new owners.
We'd love Fair Lady to have a show home in 2020!
$2,500.00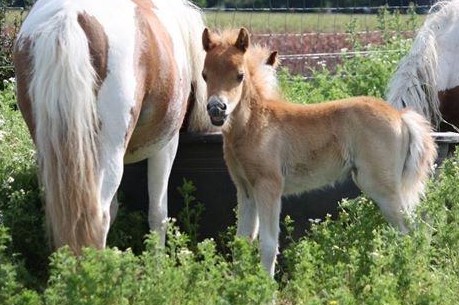 Sundance LB "Name Pending"
(Porcelain's Filly)
ASPC/AMHR Pending/Guaranteed 2019 32" Sorrel Mare
PROJECTED TO MATURE AROUND 36"
Sundance LB Skeeter x Sundance LB Fancy Teca SA
Foaled 6/2019
MORE INFO COMING SOON!
PRICED AT $3,500.00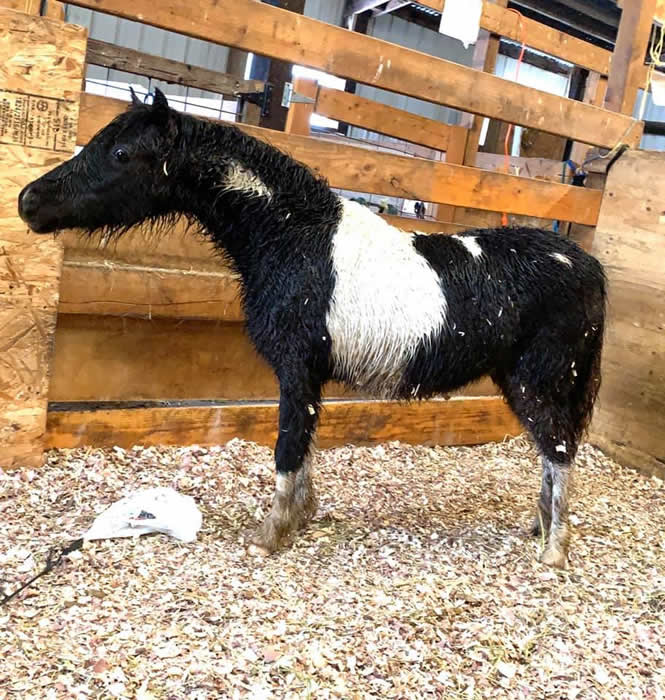 Gallery Ricochets April
(April)
ASPC/AMHR Registered 2019 33" Black Pinto Mare
+ANOTHER FUTURE ALL AROUND HALTER & DRIVING PROSPECT DELUXE +
PROJECTED TO MATURE AROUND 36 to 38"
Rhapsody's Ricochet x JHK Mario's Princess
Foaled 4/2019
April is a stunning filly who would make an excellent candidate for Open Shows, the AMHR show ring or even in the PINTO Association. (PtHA)
She has lovely conformation and flattering black pinto markings.
She is started in halter breaking and manners and is SMART and agreeable.
This girl deserves a home that will maximize her potential.
her Triple Registered sire, Ricochet, has a unique heritage of Rock "E", Kid Lee and Arenosa.
INQUIRE FOR PRICE - SHE'S PRICED TO SELL!
OFFERED BY OUR CORPORATE SPONSOR

Jessica Matheson-Vassar
SPIRIT THUNDER TRAINING
(208) 446-8816
pinaraloosa@aol.com
Located in Idaho
(010619X) Ad updated 1/23/2020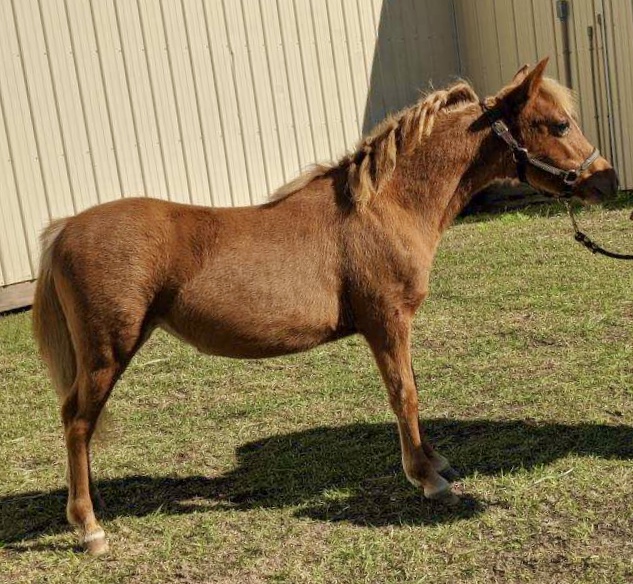 NMotion Unique Starbella
AMHR Pending/Guaranteed 2019 Dark Sorrel Mare
Wa Ful Unique Waylon x Little Kings Arabella Buckeroo
Foaled 6/01/2019
$1,500.00
NEW LOWER WINTER SALE PRICE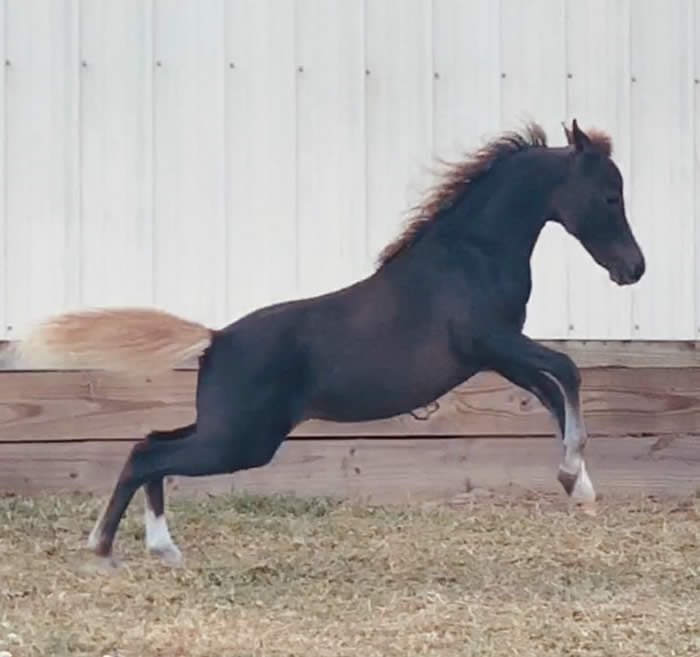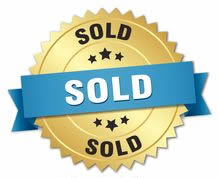 NMotion 2019 Filly by Cardinal Rule
AMHA/AMHR Pending/Guaranteed 2019 Dark Sorrel Mare
NMOTION EQUESTRIAN LLC
Chandler Marks
ChandlerMMarks@gmail.com
www.nmotionequestrian.com
(239) 980-0272
CONTACT THE MARKS AGENCY FOR ALL YOUR EQUINE INSURANCE NEEDS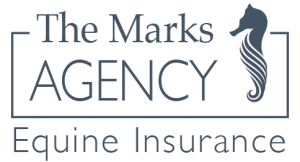 The Marks Agency, Inc
Founded and focused from the customer's point of view of Equine Insurance needs.
Providing you with direct communication to a licensed insurance producer with continued customer support from application to renewals.  We educate and provide proper tools for our clients to be prepared for the unexpected.
Providing Insurance while building relationships for #1 customer service!
The Marks Agency, Inc. founded by life long equine enthusiast Chandler M. Marks, is backed by the worlds leading providers for Equine Insurance needs – GREAT AMERICAN, with history dating back to 1872.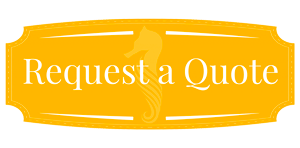 Located in Ocala, Florida
(050220NX) Ad updated 1/23/2020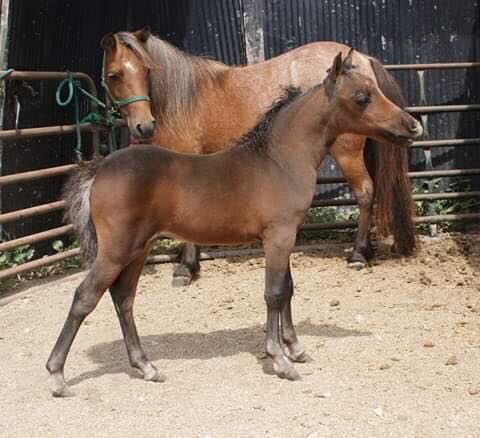 Ten Ls Zorros Hot Toddy
(Nina)
AMHA/AMHR Registered 2019 KMHB Nominated Bay Mare
JSW Zorros Turn On The Heat x Misty Moon Supers My Maria
Foaled 7/15/2019
WIN MONEY WHEN YOU SHOW THIS MARE!
This sweet& sassy little mare can make showing affordable and fun for her new owners -
- she's Kentucky Miniature Horse Breeders Futurity Nominated so every AMHA point she wins equals $$$ MONEY $$$ in her owner's pockets.
Nina should make an excellent show horse and amazing driving prospect.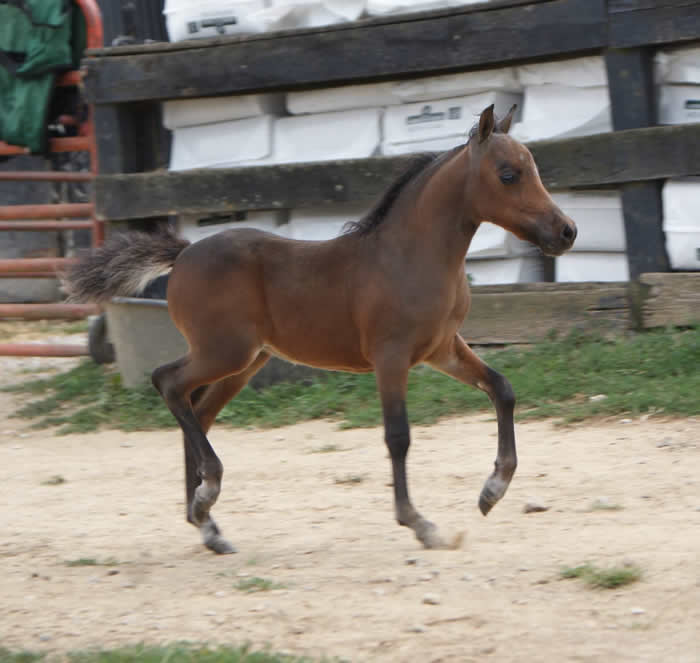 She's beautiful & talented - the complete package.
She comes from a long line of Champions.
Her sire JSW ZORROS TURN ON THE HEAT, is by World GRAND CHAMPION LITTLE KINGS LF BUCKEROO ZORRO.
"Zorro" won World GRAND in halter as a Junior Stallion then went back as a Senior Stallion to capture the World Res GRAND Champion title.
Zorro went on to win multiple World/Res World Titles in SINGLE Pleasure Driving as well.
TURN ON THE HEAT is out of a daughter of the epic BAYNES NATIVE SON -
- who won an impressive 7 AMHA National Championships and AMHA National GRAND CHAMPION in Roadster.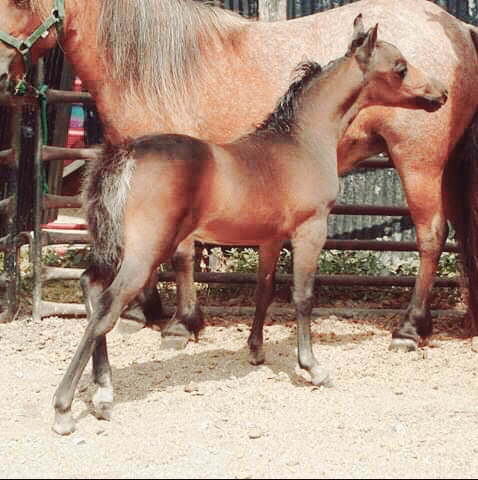 Nina's classically bred dam goes back to:
~ KOMOKOS LITTLE KING SUPREME
~ AMHA National Grand Champion BOONES LITTLE BUCKEROO
~ AMHA Res National GRAND Champion JOHNSTONS STARLIGHT RANGER
~ GOLD MELODY BOY.
Nina is currently being halter broke and handled daily.
She has a sweet and friendly personality with just enough "sass" to stand out in the show ring.
She has pretty, sweepy country pleasure movement.
We expect her to mature between 32" - 33" tall.
Nina's owners are motivated to find her a show home for 2020.
PRICED WELL AT $2,000.00
CHARLOTTE MITCHELL
(270) 705-0823
ENGLC@outlook.com
Located in Bowling Green, Kentucky
(042020X) Ad updated 1/3/2020
NEW PHOTOS ADDED AT BOTTOM OF AD!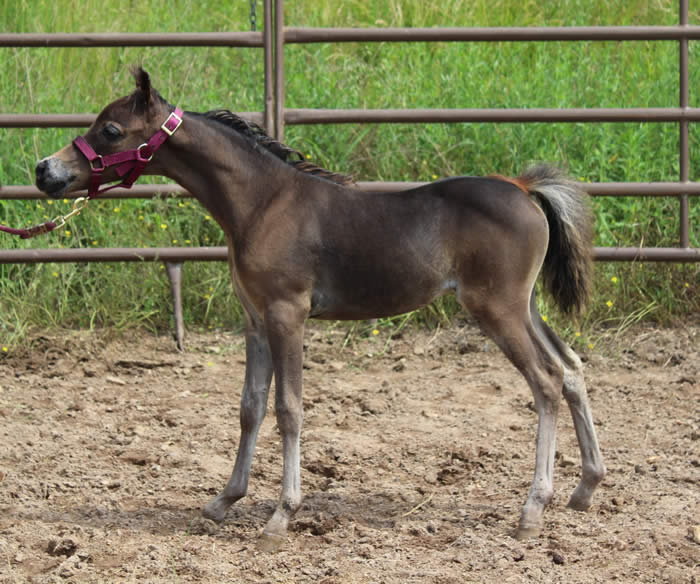 Comferts Echo In The Night
(Elsie)
ASPC/AMHR 2019 Bay SHOW Prospect Mare
LOVELY SHOW PROSPECT THAT SHOULD EASILY MATURE UNDER 38"
TSL's Raven's Nighthawk (HOF)   x A Classic Touch Posta De Echo   
Foaled 5/05/2019
BY MULTIPLE NATIONAL CHAMPION & CONGRESS RES GRAND PRODUCING SIRE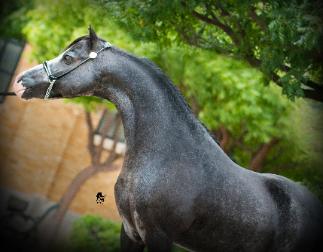 Comfert Shetlands is reducing our numbers and regretfully offering this amazing filly to a serious show home.
This pretty & petite filly should have no problem staying under 38".
Elsie is ASPC/AMHR Foundation Certified.
She has a beautiful, small dished face and tiny ears - so much prettier, even, in person!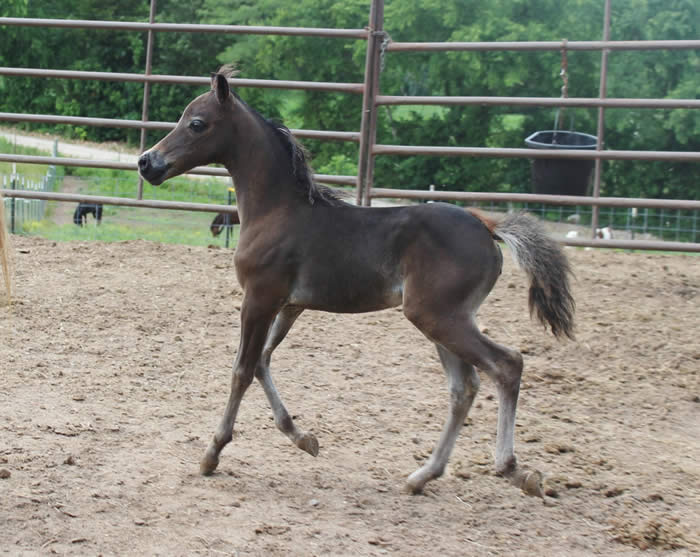 Her sire is legendary - "Nighthawk" (pictured above at left) is a Hall of Fame National Champion and National Reserve Champion Junior Stallion.
As a SIRE, he has excelled -
- producing:
Unanimous AMHR National GRAND Champion and Congress Res Grand Champion COMFERTS NIGHT OF ROSES
AMHR 2x National Reserve Grand Champion Mare, COMFERTS NIGHTINGALE
AMHR National Reserve Grand Champion Stallion, COMFERTS NIGHT VISION
Elsie should make an outstanding SHOW prospect and go on to become a treasured broodmare and an asset to any top breeding program.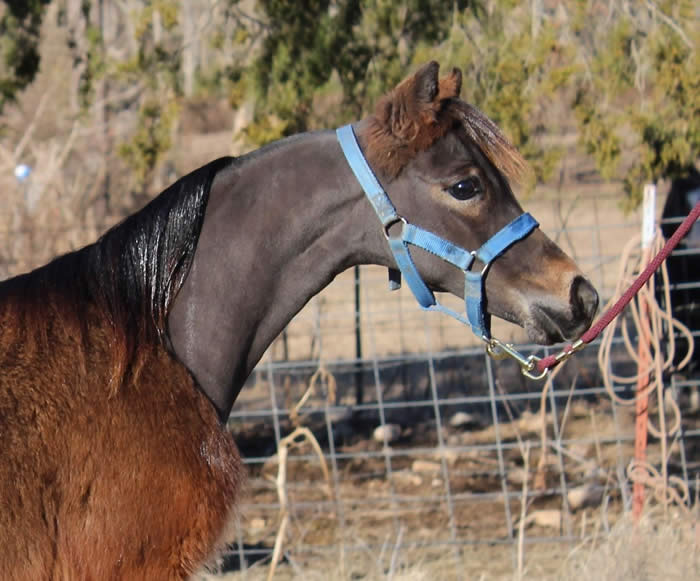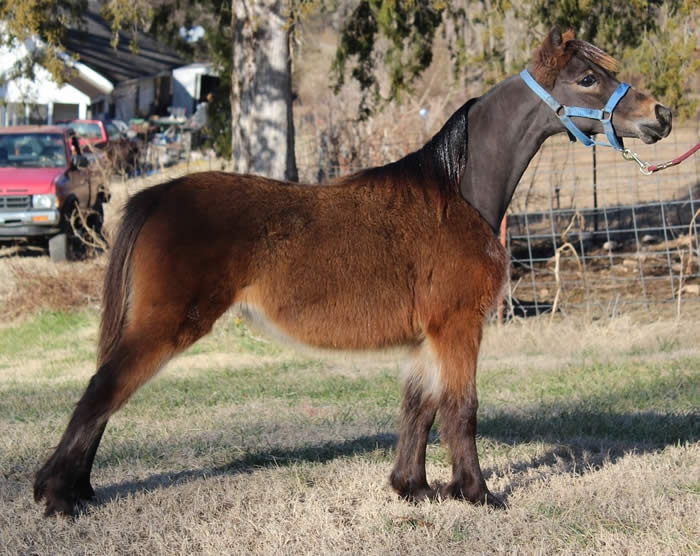 $3,500.00
SERIOUS BUYERS ONLY PLEASE INQUIRE
ASK ABOUT OUR OTHER TOP HORSES FOR SALE – WE ARE CUTTING BACK ON OUR NUMBERS!
CREDIT CARDS NOW ACCEPTED WITH A 3% FEE ADDED!
Jill Comfert
COMFERT SHETLANDS
(870) 688-8675
www.comfertshetlands.com
Located in Harrison, Arkansas
(052020X) Ad updated 1/23/2020
NEW LOWER PRICE! NOVEMBER 2019
Lost On Whiskey River
(River)
AMHA/AMHR Registered 2019 Grey Mare
++ OUT OF WORLD GRAND CHAMPION FUTURITY MARE ++
Alliance Unforgettable Image x Me He Buzz N Miss B
Foaled 3/22/2019
She's really ALL-THAT-AND-A-BAG-OF-CHIPS!
If you love WINNING and you love GREY, check out this pretty little mare.
River has the elegance and refinement to excel as a show mare.
Her pedigree makes her worthy of becoming a treasured broodmare.
River's dam is a World Champion and World GRAND CHAMPION Futurity winner.
She's a lovely mare with a doll baby head and River has the same pretty face!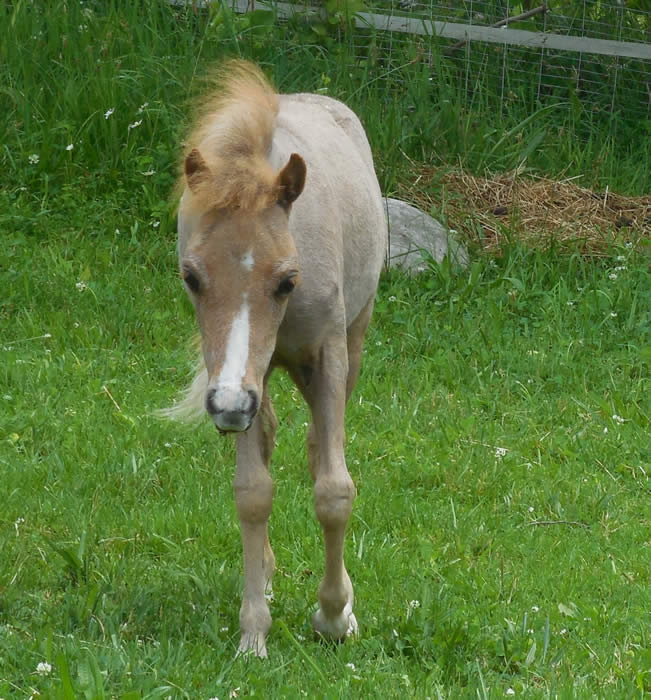 "Miss B" is a granddaughter of World GRAND CHAMPION Stallion, BLUE RIBBON MR BODACIOUS -
- a direct son of the iconic LITTLE KINGS BLACK VELVET.
River's sire ALLIANCE UNFORGETTABLE IMAGE is an AMHR National GRAND Champion and an AMHA Res World Grand Champion.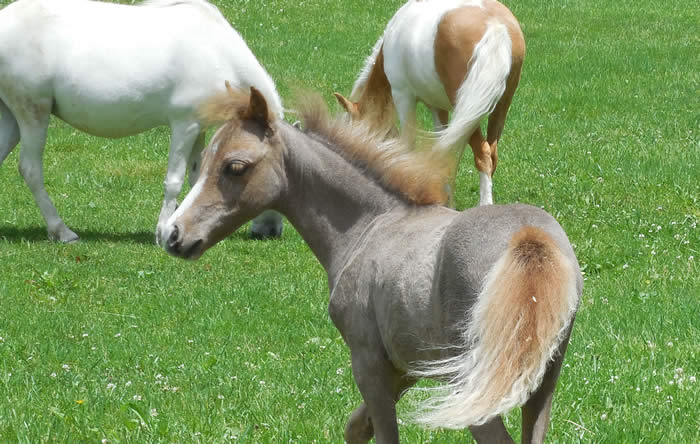 His pedigree has added incredible refinement and leggy, tight bodies to today's modern Miniature.
We LOVE the way "Little O" has crossed with our AMHA Miniatures and this girl is exceptional!
This filly could be the star of your show!
OFFERED AT $1,500.00
SHOW HOME PREFERRED BUT GOOD HOME A MUST!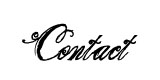 LOST & FOUND FARM
Megon Burkit
mntnwman@hotmail.com
(610) 504-6558
Located in Aquashicola, Pennsylvania
(012820X) Ad updated 1/3/2020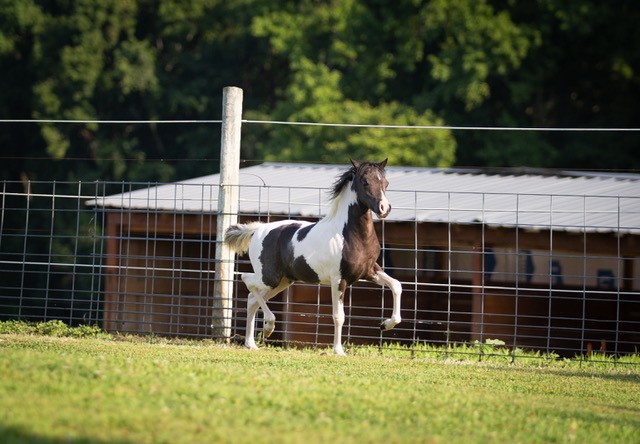 Hopkins PC Priscilla
(Priscilla)
ASPC/AMHR 2019 Black Pinto SHOW PROSPECT Mare
++ WORLD GRAND CHAMPION PEDIGREE ++
Caldwells Poker Chip x Caldwells Walkin With Michelle
Foaled 4/12/2019
This big moving pinto should make someone an awesome show mare and future driving star.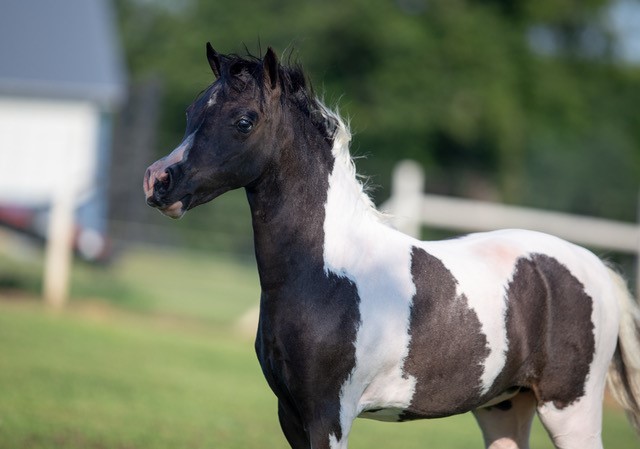 We expect Priscilla to mature between 36" - 37" - an ideal height for a superstar all-around prospect.
She's dainty and refined with the PRETTIEST head you'll find on a Shetland.
Her sire is Triple Registered AMHA World GRAND Champion Driving horse, CALDWELL/RAVENWOOD POKER CHIP.
Priscilla is by the beautiful "Walkin With Michelle" -
- a daughter of the epic "Mike" WAUK-A-WAY CATCH THE WIND.
Michelle is a maternal granddaughter of the Arenosa bred stallion, GRAHAM'S LITTLE TRAMP (HOF)
Priscilla is a brilliant black pinto with no signs that she will turn gray.
OFFERED AT $3,500.00
Hopkins PC Portia
(Portia)
AMHA/AMHR 2019 Chestnut Pinto Mare
BY WORLD GRAND CHAMPION DRIVING STALLION
Ravenwood Poker Chip x Ravenwood Dominate The Ring
Foaled 5/01/2019
Portia has some mighty big hoofprints to fill.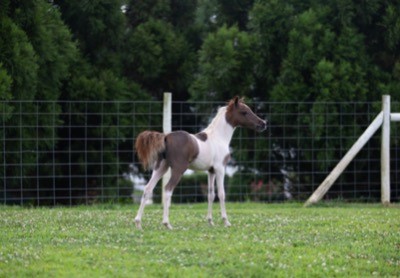 Her FULL sibling, HOPKINS POKER CHIP PRINCESS is a multi WORLD CHAMPION Driving horse.
Portia is every bit as nice as Princess and ready to begin her show career.
She can be transported to AMHA Worlds if purchased before August
INCREDIBLE FUTURE DRIVING HORSE!
Portia should mature at 34" tall
$3,500.00

Hopkins Surreal Arya
(Arya)
AMHA/AMHR 2019 Solid Black SHOW Mare
THE BEST OF JESSE JAMES & SALSAMIO BLOODLINES
Hunterberry Hill Surreal Impression x Oak Bay Salsa Sofrita
Foaled 4/04/2019
$3,500.00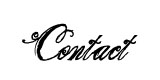 OFFERED BY OUR CORPORATE SPONSOR HOPKINS HEAVENSENT MINIATURES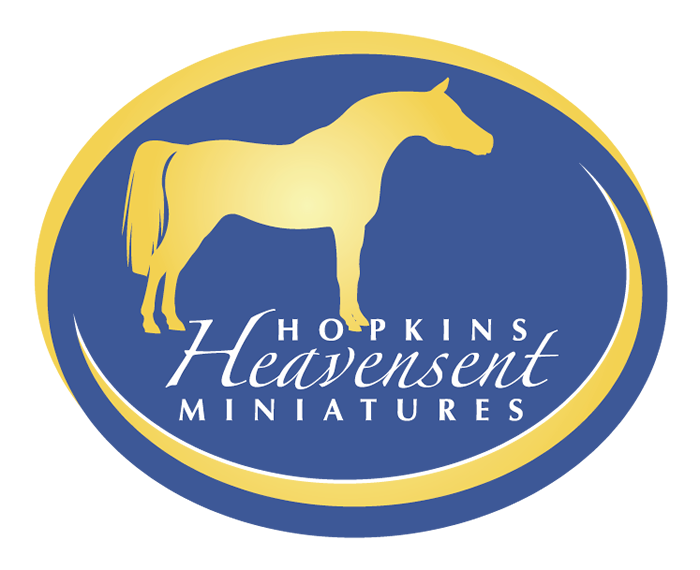 BRAD & DEBRA HOPKINS
HOPKINS HEAVENSENT MINIATURES
(443) 693-5169
debra@hopkinsheavensentminiatures.com
1089 Pond Neck Road
Earleville, MD 21919
Located in Maryland
(042120X) Ad updated 1/3/2020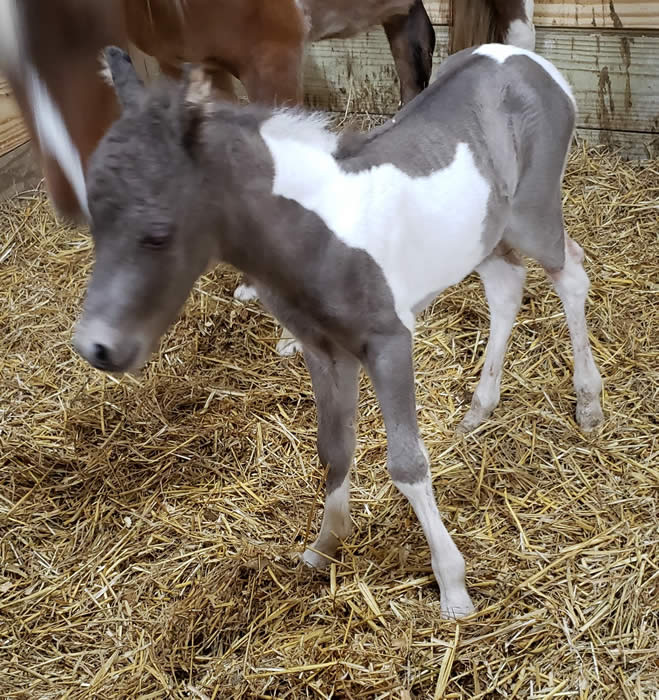 RFK's Pasos Silky Samba
(Sammie)
AMHA Registered 2019 Black Pinto SHOW Prospect Mare
Mini Ridge Paso Doble x Eaglesnest Sharifs Silky Chiffon
Foaled 4/24/2019
HERE'S A "WOW" FILLY FOR YOU TO ADD TO YOUR 2020 SHOW STRING!
There's still time to add this beauty to your 2020 show string so you can show AOTE next year -
- or send her to a trainer and have a top notch OPEN show mare!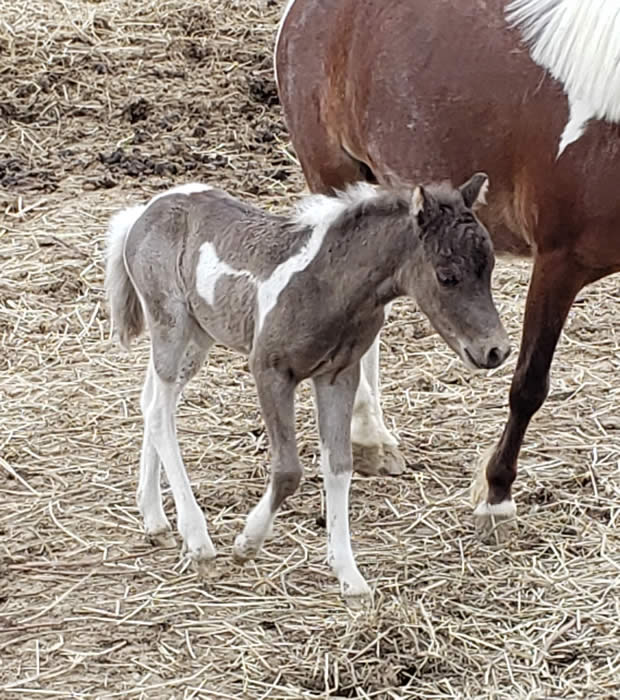 Sammie is a wonderful blend of Miniature bloodlines.
Her sire is a World Champion producing son of GRAHAMS RAGTIME who is best known for winning World SUPREME CHAMPION.
"Ragtime" is a Triple Registered Shetland stallion that has not only won the highest acclaim in HALTER -
- he's a World Champion in DRIVING as well.
Sammie's dam is a daughter of the multi titled -
- and incredibly stunning stallion "SHARIF" (owned and loved by Eagles Nest Horse Corral)
INCREDIBLE SHOW PROSPECT & FUTURE BROODMARE!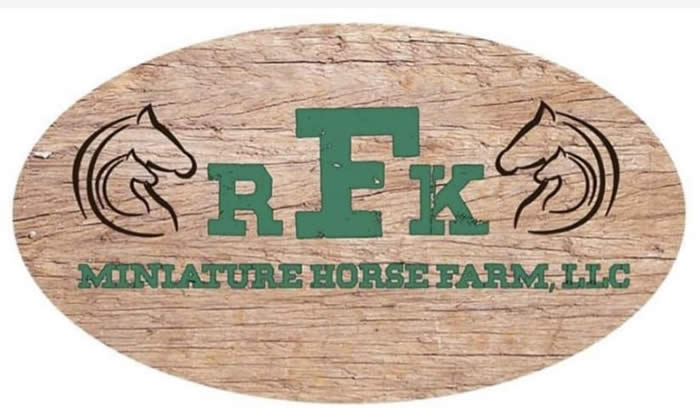 RFK MINIATURE HORSE FARM
www.rfkfarm.com
Richard & Kindra Ferrell
(618) 559-2309
kferrell@siu.edu
Located in Carterville, Illinois
(030620X) Ad updated 1/3/2020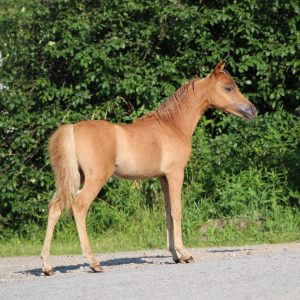 DVM Pasos Eliza Rose
(Eliza Rose)
AMHA/AMHR 2019 Sorrel SHOW Mare
GRANDDAUGHTER TO THE EPIC SUPREME CHAMPION "RAGTIME"
Mini Ridge Paso Doble x Jones Majestic Dixie Rose
Foaled 4/18/2019
Eliza Rose's dam has been a consistent producer of show quality offspring.
We feel Eliza should easily follow in their hoofprints.
Eliza is a pretty mare that is projected to matures 34-35" tall.
She has an impressive pedigree including World SUPREME Champion GRAHAMS RAGTIME -
aa Triple Registered Shetland that is also a World winner in DRIVING as well!
Eliza has a naturally trim neck with a teeny tiny throat latch.
She's smooth bodied with a topline like a World Grand Champion.
We are tempted to retain Eliza for our farm - she should make a top show horse and a valued future broodmare.
$1,850.00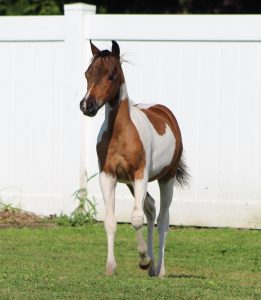 DVM Trouly ShezNTertaining
(Tera)
AMHA/AMHR Registered 2019 Bay Pinto SHOW Mare
DIRECT DAUGHTER OF RHA UNIQUE TROUBADOUR
RHA Unique Troubadour x Jones ShezNToxicating
Foaled 4/08/2019
INTRODUCING ONE OF THE FEW TORUBADOUR DAUGHTERS OFFERED FOR SALE BY DVM FARMS!
We can't keep them all (even though we'd love to!) so we are offering a select few "Trou" offspring in 2019.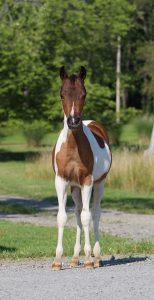 Many have sold when they hit the ground but we retained this lovely filly and are now regretfully offering her for sale to a serious show home.
Tera is ultra upright and correct with her sire's naturally trim barren and long neck.
She should make a competitive show horse and a seriously amazing broodmare.
OFFERED AT $4,500.00

Welcome to Diva Valley Miniature Horse Farm !

We started raising Miniature Horses in 1980 as Jones' Mini-Whinnies but have now converted to Diva Valley Miniature Horse Farm as we have changed our breeding program to accommodate the ever increasing competition in the AMHA and AMHR. DVM Farms is owned by Nicole and Boomer Pearsall and is located in western Pennsylvania just off I-80 just a few yards over the OH/PA border about an hour north of Pittsburgh and an hour east of Akron, OH.  Nicole and Boomer also own Penn-Ohio Veterinary Services which is also located at their residence in West Middlesex which requires a lot of their attention; however, with the help of Nicole's amazing mother, Elaine Buchanan, the horses are well-taken care of and spoiled !  Our horses boast many of the top bloodlines that are winning in the show ring today such as Graham's Ragtime, First Knights Billy Idol, Champion Farms Nighthawk, and Buckeye WCF Leeland Royal Grand; but, at the same time are deeply rooted in bloodlines that have stood the test of time such as FWF Little Blue Boy, Boogerman, Rowdy, Sid's Rebel, FWF Little Wardance, and Gold Melody Boy. Our horses hold many AMHA and AMHR National titles and also Hall of Fame titles.  
Now after 35 + years of raising miniatures, we are very proud of what we are producing.  We have sold minis to many different countries and enjoyed meeting people from all over the World.  Please feel free to call or stop by our farm to see what we have to offer!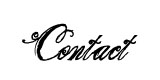 Nicole & Boomer Pearsall
5 Jimro Road West Middlesex, PA  16159
(412)527-0358  (call or text)

dvmfarms@hotmail.com
Located in Pennsylvania
(042620NX) Ad updated 13/2020

Finchwoods A Popstar Is Born
(Lady Gaga)
ASPC/AMHR Foundation Sealed 2019 Silver Dapple Pinto Mare
RHA Gamble With The Wind x Buckeye WCF Paposa Pop Tart
Foaled 3/10/2019
This super sweet filly is aptly named.
We see stardom in her future!
She is a FOUNDATION SEALED (7821) Shetland mare who should mature about 37" tall.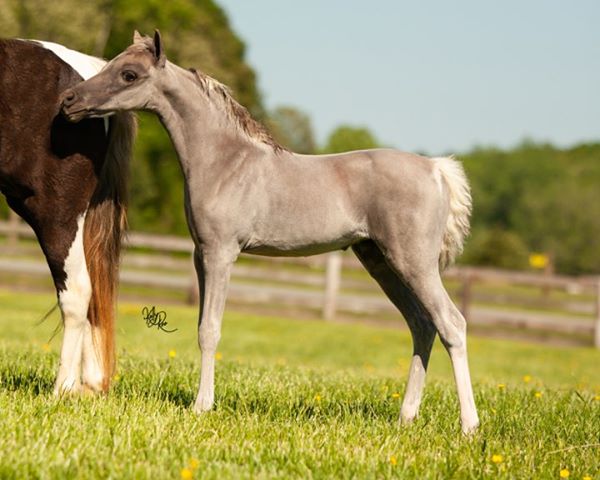 Lady Gaga is ultra leggy with miles of NECK.
Her sire is ASPC Congress Champion and AMHR National Champion RHA GAMBLE WITH THE WIND, a direct son of WAUK-A-WAY CATCH THE WIND.
(sire pictured at left)
Gaga's dam is a prestigiously bred BUCKEYE WCF mare.
"Pop Tart" is a direct daughter of KEWPIE'S PAPOSO OF ARENOSA (HOF) making her 100% Arenosa bred on her dam's side.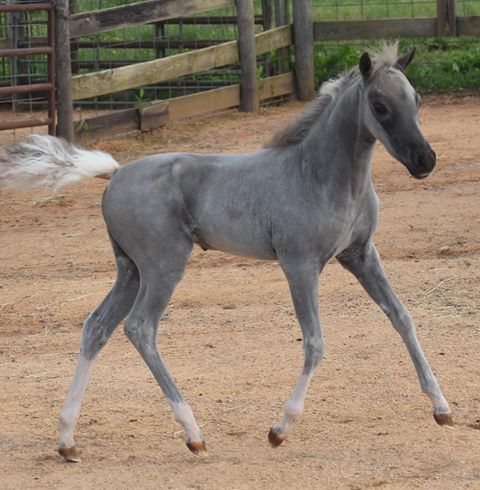 On Pop Tart's paternal side, you will recognize many Champion producers and HOF Champions such as:
J-J'S PAINTED DUKE (HOF)
WINK'S SHOWDEO TRADITION
J-J'S PAINTED APACHE (HOF)
J-J'S PAINTED RIMROCK (HOF)
Gaga will be weaned and ready to head to her new home soon.
PRICED LOW AT $2,000.00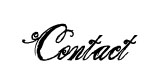 Vicki Almay
FINCHWOOD MINIATURES & SHETLANDS
shopwithvicki@aol.com
(210) 896-1249
www.finchwoodminiatures.com
Located in Efland, North Carolina
(122819X) Ad updated 1/2/2020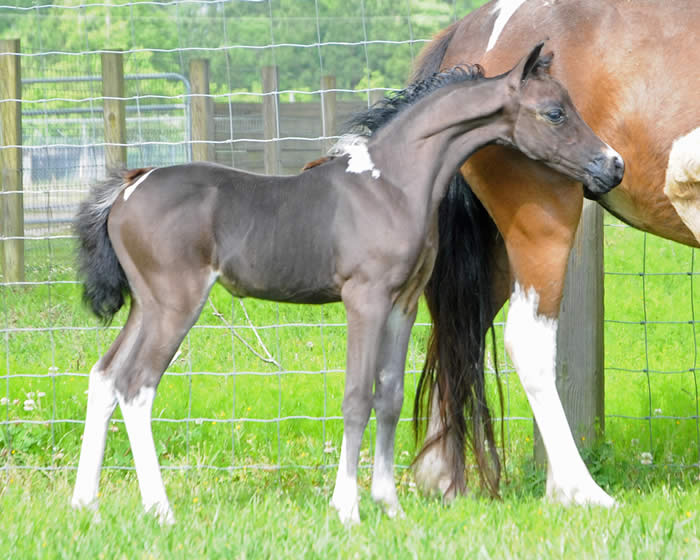 Stars Could It Be
AMHR/ASPC 2019 Pinto SHOW Mare
AMHR and ASPC Futurity Nominated
Wind Flight King's Domain x SMHC's Exceed and Excel
Foaled 4/07/2019
This phenomenal filly makes me excited to be a breeder.
She is what we hope each cross produces.
She is the real deal!
I would love to say she has her Daddy's freaky front end, but her Momma has it going on as well.
Refined, elegant, balanced and she comes as straight up out of her strong shoulder as you can get.
This filly came out and showed like a machine! We are very excited about her future.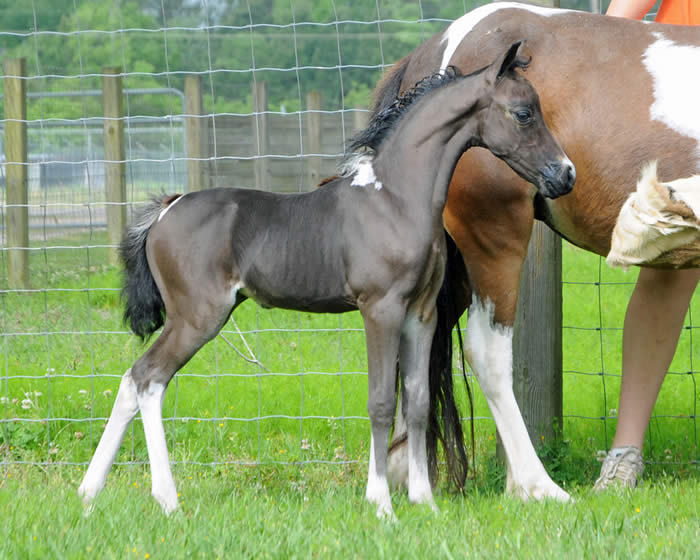 Her full brother, Stars Sentebale, was Reserve National Champion last year!
Futurity Nominated!
$10,000.00
includes ALL 2019 National costs and ALL Board thru 1/1/2020 if purchased with a Stars Training contract thru 2020.
THIS PRICE IS FIRM AS I AM IN NO HURRY TO PART WITH THIS PHENOMENAL FILLY!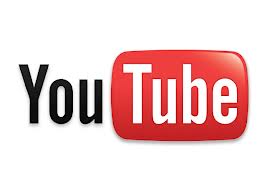 Stars Top Pocket Find
ASPC/AMHR 2019 Bay SHOW Mare
Wind Flight Kings Domain x Showman's Miss Buttermilk H
Foaled 3/15/2019
Showman's Miss Buttermilk H had a unicorn, or what most people would call a filly!
Those are rare at Stars.
LOL! This AMHR/ASPC Domain girl has it all.
Bay, two hind socks and a star.
Pretty head, long neck, rocking body!
She has that great combination of balance with a beautiful hip, which is lacking in a lot of ponies, a strong shoulder, yet her bone is fine and elegant.
I am tickled pink with her.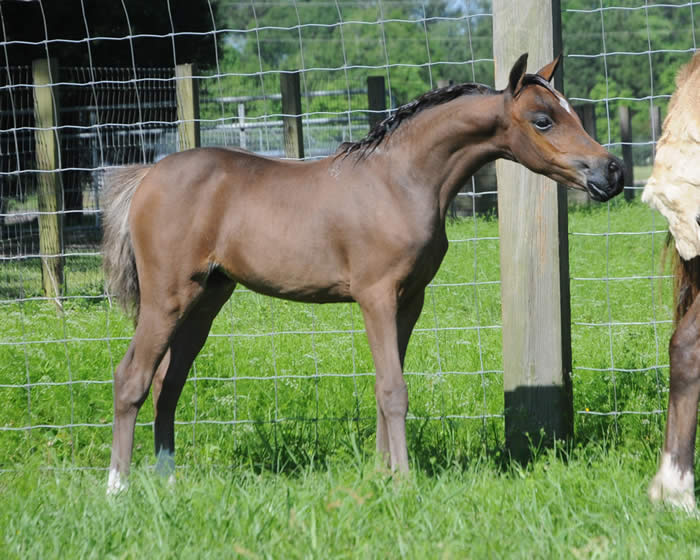 This is our first baby out of this mare and we couldn't be happier!
We look forward to this cross for many years to come.
We look forward to watching her future in both Halter and Driving.
See her beautiful dam on our Mares page at www.starsminiatures.com
$2,500.00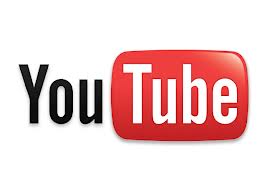 https://www.youtube.com/watch?v=03F8C_pJg9s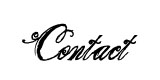 Please contact Mike Rosauer for details
STARS MINIATURES
13349 FM 92 South
PO Box 299
Spurger, Texas 77660
409-429-5991
starsminiatures@aol.com
Located in Spurger Texas
(111919NX) Ad updated 12/23/2019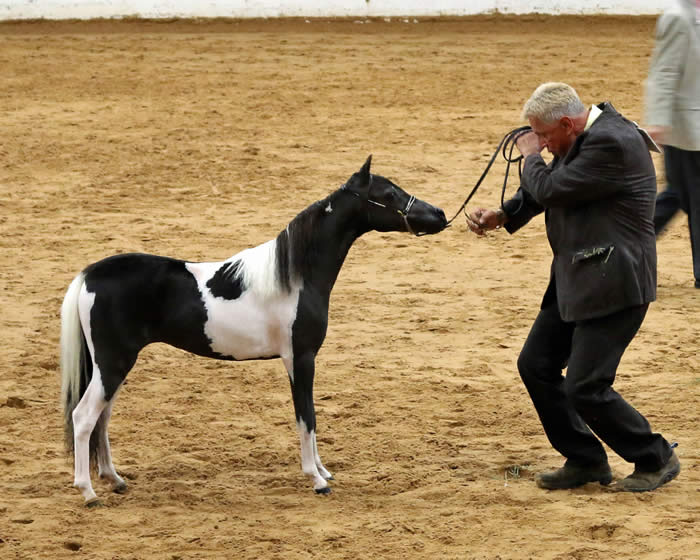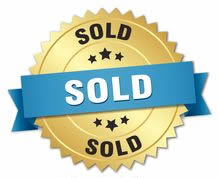 Indian Peaks Dare To Dance
AMHA/AMHR Black Pinto Yearling Mare
2019 AMHA CENTRAL REGIONAL CHAMPIONSHIP GRAND CHAMPION AMATEUR MARE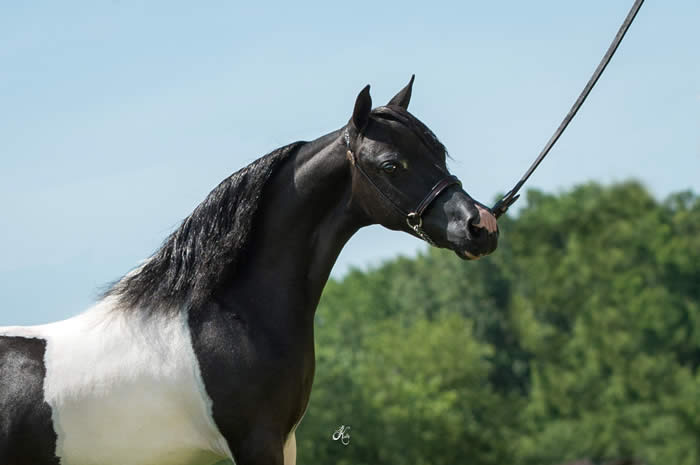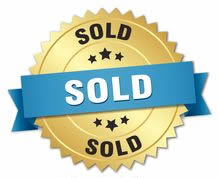 Friendship Forever De Fradillaus
AMHA/AMHR 2018 33" Black Pinto Mare
++ WORLD CHAMPION ++ EASTERN REGIONAL CHAMPION ++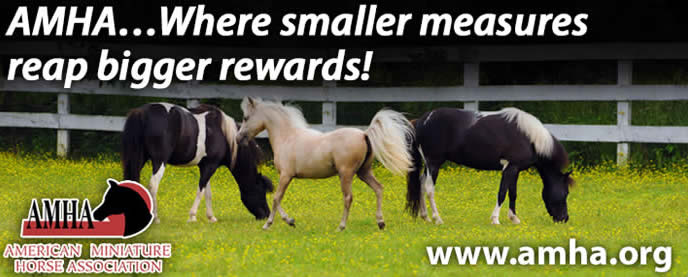 SOLD FROM THIS PAGE

NMotion 2019 Ruler Mare (January 2020)

DVM Pasos 24K Magic (December 2019)

DVM As Sweet As Honey (December 2019)

CMC Gem Of The Nation (August 2019) Sold to Texas

Stars Idols I Sparkle (July 2019)

Olympian Country Lady Luck (July 2019)

Olympian Idols Felina Hawk (July 2019)

Hills Unique Rosalia (June 2019)

Hopkins PC Phoebe (April 2019)

Hopkins PC Pandora (April 2019)

Hopkins Isadora Image (April 2019)

Hopkins Ilsa Image (April 2019)

Minners Razzle Dazzle (March 2019)

Hopkins PC Pippa (February 2019)

TOF Baybees Arabella (December 2018)

Ericas Undisputably A Knockout (September 2018)

Comferts Rock E Candy Girl (August 2018)

Ranchland Acres California Heat (June 2018)

Comferts Sh-ock Top (June 2018)

PHR Kalahari Bey (May 2018)

Hopkins PC Paisley (April 2018)

Hopkins Impossible Image (April 2018)

Hopkins PC Penelope (April 2018)

Hopkins Impatient Image (April 2018)

Hopkins Incognito Image (April 2018)

Hopkins PC Peppermint (April 2018)

MJM Unique Aftershock (February 2018) Heading Overseas

THQ Gambling On Stardom (February 2018)

Hopkins PC Paris (January 2018)

Hopkins PC Pepper (January 2018)

Libertys (you name her) "Honey" (January 2018)

Hopkins Impassioned Image (December 2017)

Moms Making Music (October 2017)

Little Wolfs Barcardi Bombshell (September 2017)

MNMS Spotted Up The Wazoo (May 2017)

ABC Prime Time Glory Revival (May 2017)

ABC Prime Time Misty Rose (May 2017)

Ozark Mtn Treasures White Diamonds (March 2017)

Hopkins Invincible Image (February 2017)

Silver W Hawks Angel Wings (January 2017)

Reeces National Velvet (January 2017)

Hopkins One Small Moment (December 2016)

TOF Baybees Margarita (December 2016)

Covergirls Idols Hot Mess Hawk (December 2016)

Hopkins Babydoll Image (November 2016)

Double Trebles Starlight Sonota (November 2016)

Amore Grand Marqui (November 2016)

Ravenwoods Tardy For The Party (November 2016)

2016 Country Boy Show Filly out of TEENY TOO (August 2016)

Ozark Mnt Treasures Godiva (July 2016)

2016 Filly by "Country Boy" (April 2016)

Hopkins Salsa Image (December 2015)

PHR Salsas Sangria (November 2015)

Standing Ovation Copper Penny (November 2015)

Aloha Acres Remember The Lite (October 2015)

Aloha B Springhill A Silent Sunrise (October 2015)

Stars Gotta Lotta Glitter (October 2015)

MJM Im So Schmancy (September 2015)

Los Arboles Baylight (September 2015)

Los Arboles Idols Classical Jazz (September 2015)

Double Treble Dun With Class (September 2015)

Triple Registered SHOW Filly offered by Limestone Miniatures (September 2015)

Aloha Acres Nicolite (August 2015) Sold to New York

Stars Girl On Fire (August 2015)

Stars Glass Slippers (August 2015)

Ravenwood Another Chance (July 2015)

Winning Streaks Chromatic (June 2015)

Stars Majestic Mist (May 2015)

Eagles Ring Bu2ful Dreamer by Buzz

LM Idols ... (December 2014)

Olympian Idols April Love (December 2014)

Eleven Acres Truly A Tempest (November 2014) Sold to the Briggs Family

Hills Deep River Woman (Octber 2014)

Stars Gimme The Moon (October 2014)

Eagles Ring Hot Sauce By Buzz (October 2014)

Alliance Boleros Regina (October 2014)

MJM Pistoleros Miss May (September 2014)

Stars Girl Gone Wild (August 2014)

Poco De Oro Regalos Fancy This (July 2014)

Cross Country Private Terms 2014 Daughter (June 2014)

Mountain Meadows Rafeeqs Mistique (November 2013)

MiniEquine A Ravenwood Christmas (November 2013)

Brookhavens Dorothy Gale (October 2013)

RFM Geneses Gypsy Magic (October 2013)

Stars Guiding Light (October 2013)

Ravenwood Dream Catcher (October 2013)

Ravenwood Champagne Memories (October 2013)

Ericas Gone Platinum (October 2013)

Finchwoods PlayMe A Sweet Melody (October 2013)

Azariahs Jazz Z Eagle (October 2013)

Stars Gives Me Hope (September 2013)

Hopkins The Jokers Moonlight Ink (August 2013)

Stars Good Knight Sweetheart (August 2013)

LM Idols Delilah Hawk (July 2013)

Mulligans Run Silent Heirloom (July 2013)

Double Treble Lady Echo (June 2013)

Stars Going To Love Me

JA Miniatures Super Charger

Stars Glamorous

Caldwells Hey Good Looking

Dundees Replicas Short Story

Mulligans Run Dreams Spellbound

LR Hennesseys Blue Angel

SFM Bucks Lil

MJM Buckeye WCF Belle Amore

MJM Aristocrats Belle Noire

LR Hennesseys Dream Girl

Brookhavens Let Me Down Easy

Brookhavens Martini With A Twist