2017 Miniature Yearling Mares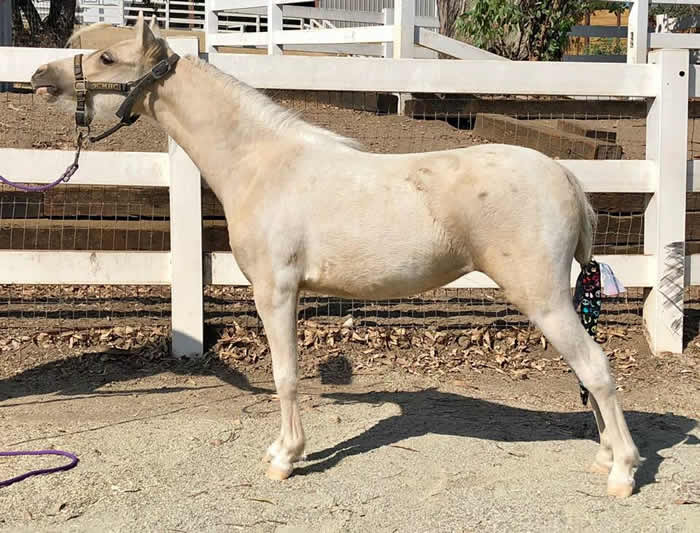 PHR Idols Cinderella Hawk
AMHA/AMHR 2017 34" Palomino Pinto Mare
LET HER FOLLOW IN THE HOOFPRINTS OF HER WORLD CHAMPION SIBLINGS!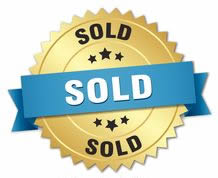 Sunny Side Neon To The Moon
(Moon)
ASPC/AMHR 2017 Black Pinto SHOW Mare
BY WORLD RES GRAND CHAMPION "NEON RAINBOW"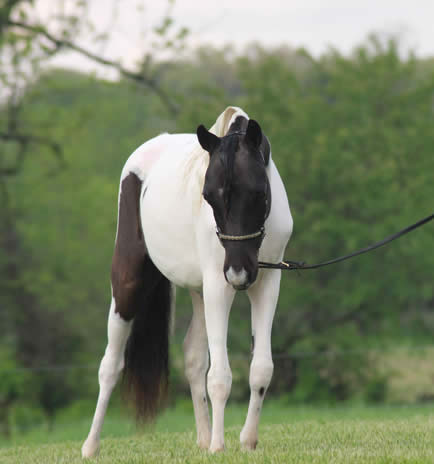 Buckeye WCF Neon Rainbow x Mulligans Run Music Of The Night
5/18/2017
THERE WON'T BE ANY MORE LIKE THIS!
Moon is a truly rare find considering her World Res GRAND CHAMPION sire is now a winning show GELDING.
Her sire, Neon Rainbow, is a Triple Registered son of multi World GRAND CHAMPION producing stallion, D&S Peeping Tom.
He produced this year's AMHA Eastern Regional CHAMPION Amateur Mare, Aloha Acres Neon Rose (owned by the Minner family)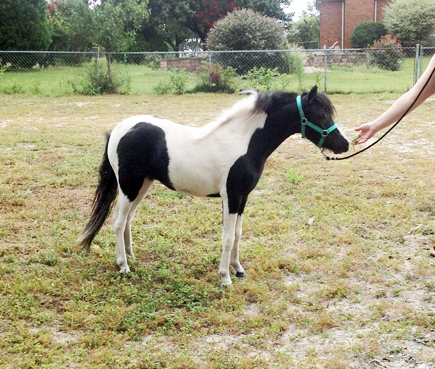 Moon should mature between 34" - 36".
She's well mannered and sweet with the classical "Neon" head -
- short and chiseled with a large, dark eye.
This Shetland mare could add some AMAZING bloodlines to your breeding program.
Her dam is a direct daughter of "Mke" aka WAUK-A-WAY CATCH THE WIND.
This Neon/Mike cross should be the future of the industry for sure!
Show her then breed her!
Priced right!
Priced at $4,500.00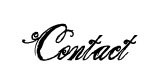 SUNNY SIDE STABLES
Ray Martin
(717) 819-9623
GrandPrix@Sunnysidestables.com
Located in Pennsylvania
(82318X) Ad updated 8/6/2018
TOF Baybees Arabella
(Arabella)
AMHA/AMHR 2017 29" Smoky Black Mare w/Blue Eye
PRETTY MARE WITH POTENTIAL AS A THERAPY HORSE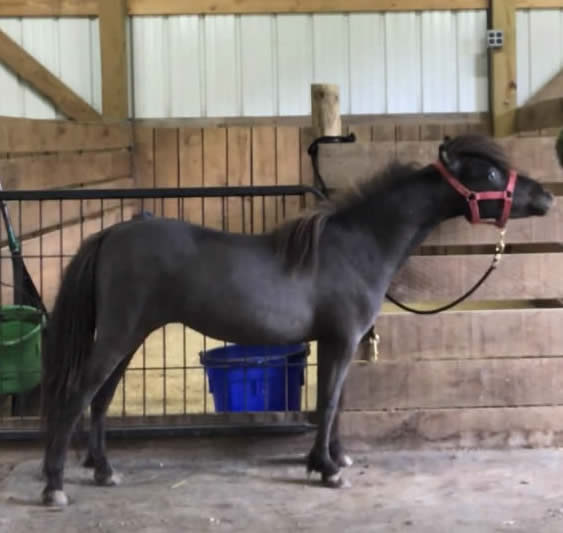 TOF Secrets Hoosier Baybee Tidol x At Last Burtons Maribella
Foaled 4/23/2017
They say good things come in small packages and looking at this mare, we would have to agree!
Arabella is a calm, sweet mare that measures at just 29" as a yearling.
She most likely will never see 32".
She loves people & cookies (in no particular order!)
Arabella is always interested in whatever is going on around her - an attention hog for sure!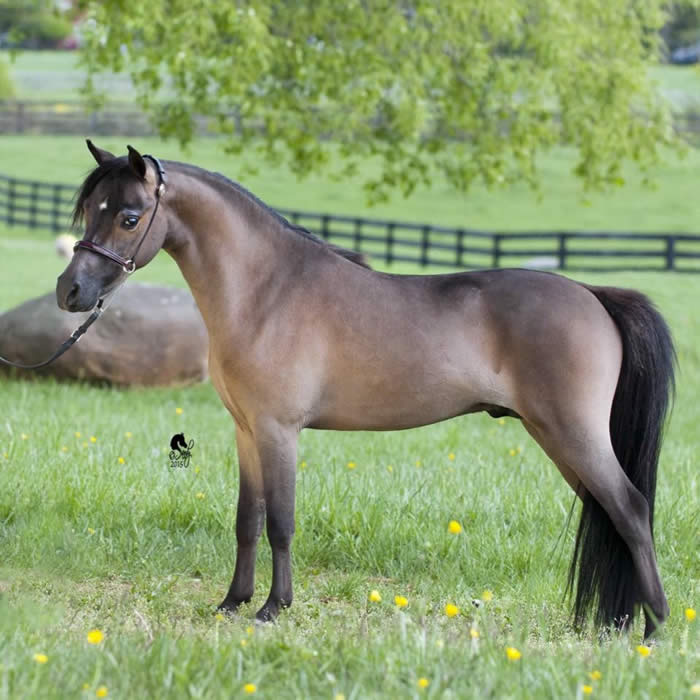 She's black or smokey black (tested negative by Animal Genetics for the grey gene). This mare has a pretty little head, highlighted with one striking blue eye.
She's very correct for a mare so tiny -
but check out her pedigree and you'll see why.
Both her sire (pictured at right) and dam are descendents of the epic Get-of-Sire WORLD CHAMPION, First Knights Billy Idol.
Arabella's dam, Miribella, (pictured below at left) is a direct daughter of World GRAND CHAMPION, LM Idols Hawks Burton.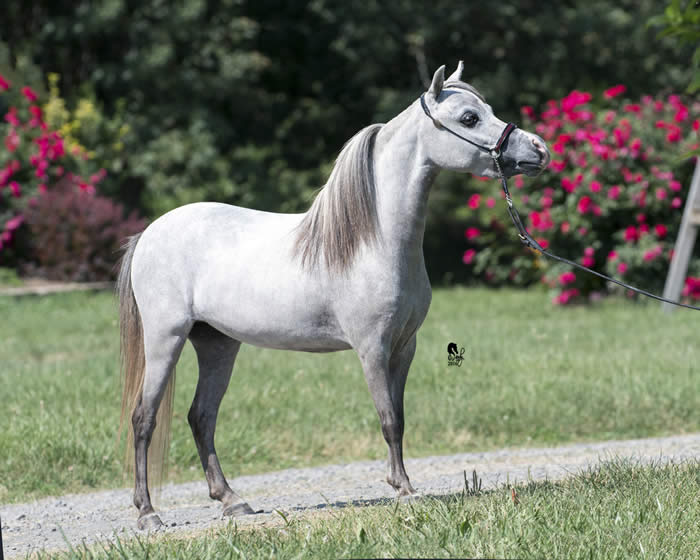 Arabella has an underbite so is more suitable for AMHR, 4H or local shows,.
She has seen by a dental practitioner and he feels her bite MAY mature even but she is selling with NO guarantees.
She has the potential and the demeanor to excel as a therapy horse.
Her price is negotiable to the perfect home.
Priced at $1,200.00
'
TWIN OAKS FARM
Valarie Bowman
(703) 785-5310
squirrelyone@live.com
www.twinofarm.com
Located in Catlett, Virginia
(122018X) Ad updated 6/21/2018
Comferts Rojos Echo
(Echo)
ASPC/AMHR 2017 36" Sorrel Pinto Mare
FOUNDATION CERTIFIED - ARENOSA BRED MARE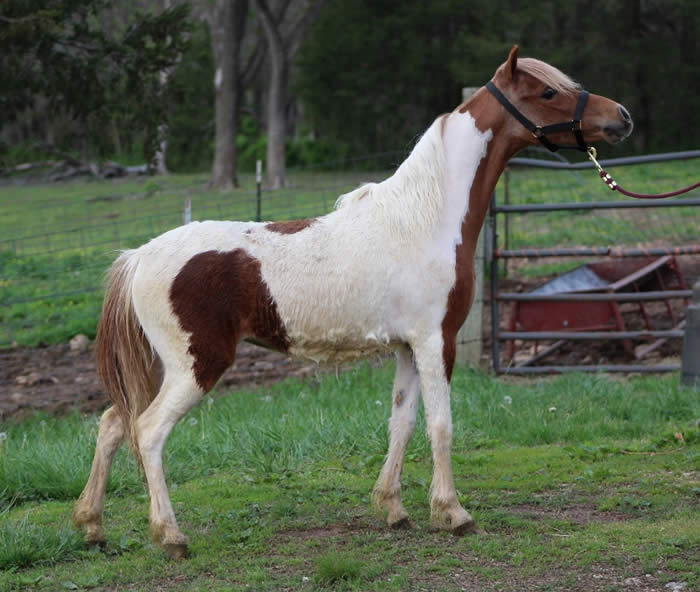 JHK Marios Painted Rojo x AClassic Touch Posta De Echo
Foaled 4/6/2017
Here' a mare we had planned to hold back as a future broodmare -
lucky day for some buyer as we've decided to offer her for sale.
Echo is a pretty filly and I've had to think long and hard about offering her for sale as I feel she'd be a fantastic cross with our stallions.
Since we we planning to hold on to her, she has not been handled much.
She was measured with no hoof trim and no stretching - and she was hot, hot hot!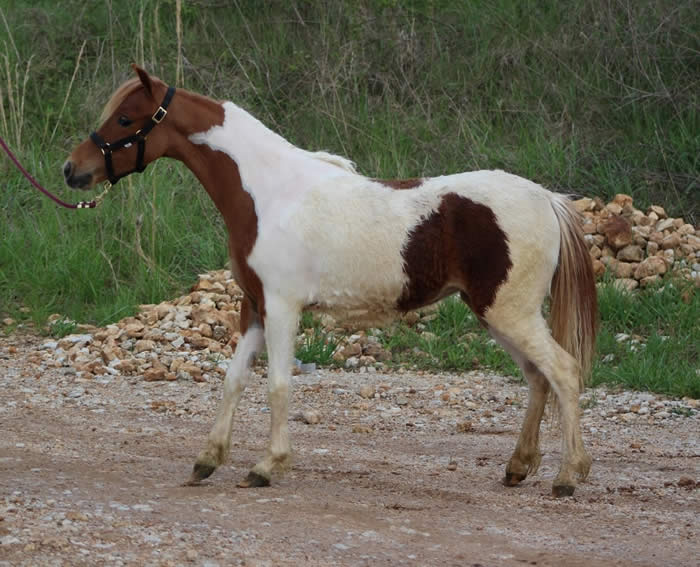 She measured at 36" but most likely would measure smaller when she is more relaxed about being handled.
Her sire is by Establo Mario.
Echo's dam is by Diablos Echo of Arenosa so Echo boasts ARENOSA on both sides of her lineage.
Her ARENOSA bloodlines should cross extremely well with Rock "E" bred horses -
- so if you have a stallion with a Rock "E" pedigree, she may be the one for you.
Echo is Foundation certified.
ONLY SELLING BECAUSE WE HAVE AN ABUNDANCE OF SUPER NICE MARES!
$4,000.00

Comferts Rock E Candy Girl
(Gertie)
ASPC/AMHR Shetland 2017 Bay Mare
SIRED BY CONGRESS GRAND CHAMPION "CANDYMAN"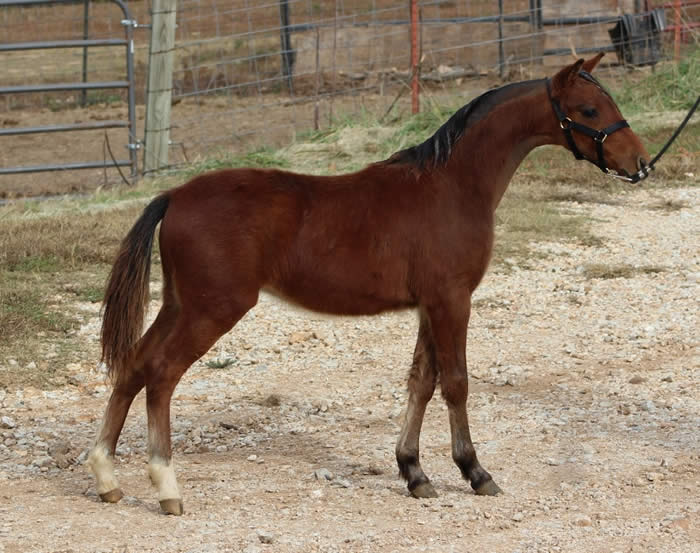 JHK Rock E Candyman x FW Barbie Doll
Foaled 4/09/2017
IF YOU LOVE ROCK "E" YOU WILL LOVE THIS PEDIGREE!
Gertie sired by JHK Rock E Candyman Congress GRAND Champion and Pony of the Year, HOF stallion.
(Candyman pictured below, at right)
"Candyman" is sired by B&L's Rock E Mr Morgan, (HOF).
Candyman's dam is ALSO Hall of Fame (HOF) and she is sired by the great Hershey Bar himself!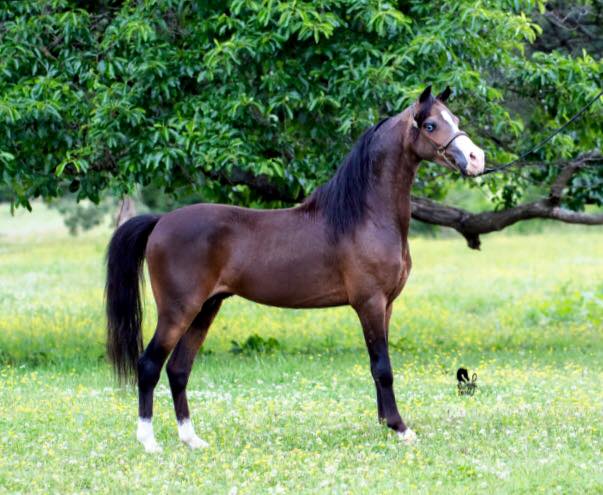 Her dam is FW Barbie Doll who is sired by B&L Rock E Colonel Sunday HOF and Congress Grand Champion.
Barbie's dam is Rhapsodys Fashion Doll who is sired by Philharmonic and a Rock E daughter!
This filly is ROYALLY bred with TWELVE HOF ponies on her 3 generation pedigree!
Gertie is a super nice yearling filly who has an amazing neck and knows how to use it!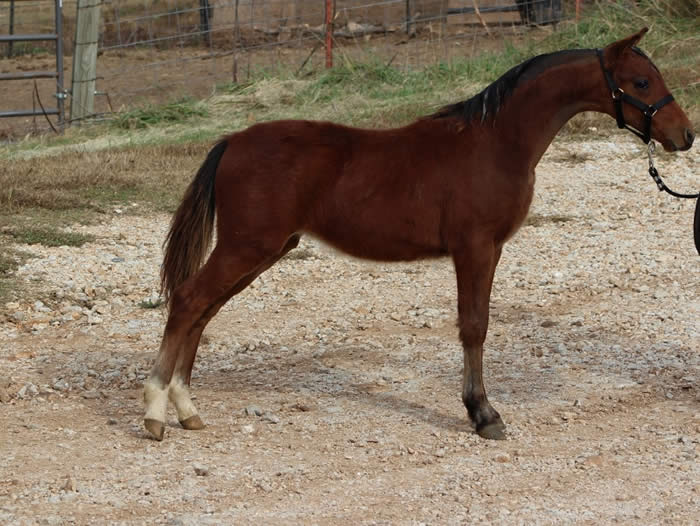 She has the show attitude and is a hot filly and I think will make an awesome show horse!
Getie will be a great asset to any breeding program after she has done some winning in the arena!
I know putting her on "the list" is a bad idea on my part, but I am trying to let some go!

Honest measure of 37", May 2018 , no foot trim, no pinching, no stretching, and nervous, hot yearling.
She will possibly go over height.
Pictured in all natural, pasture condition.
PRICED AT $7,500.00
This exclusive offering is brought to you by our 2018 Corporate Sponsor

Jill Comfert
COMFERT SHETLANDS
(870-688-8675
www.comfertshetlands.com
jcomfert@hotmail.com
Located in Harrison, Arkansas
(110918X) Ad updated 5/10/2018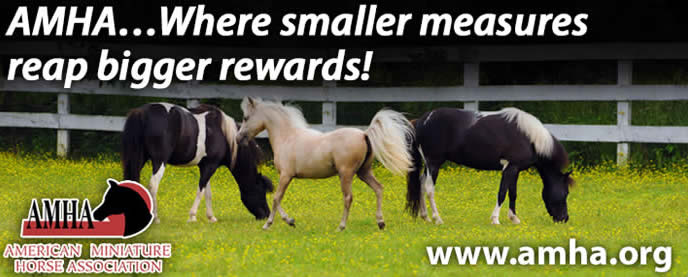 Flyin Gs Assured Fairytale
(Pixie)
AMHA/AMHR Shetland Blend 27" 2017 Black SHOW MARE
TINY, CORRECT MARE +++ GOING GRAND IN 2018! +++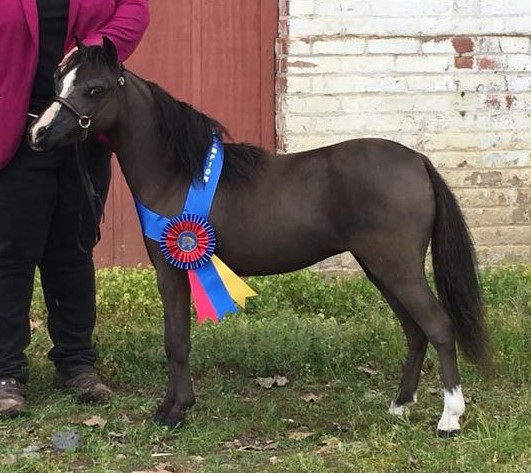 SMO Sundance LB Assured x Scott Creek Late Knight Commotion
Foaled 6/12/2017
"Pixie" is a stunning, correct horse in a TINY package.
She has a smooth body, strong hip, delicate head with huge poppy eyes and lots of leg.
It's hard to find all these characteristics in such a small horse.
Pixie's sire, "Sun" is a gorgeous Triple Registered who has sired many foals with World/National titles.
(Sun is pictured below at left)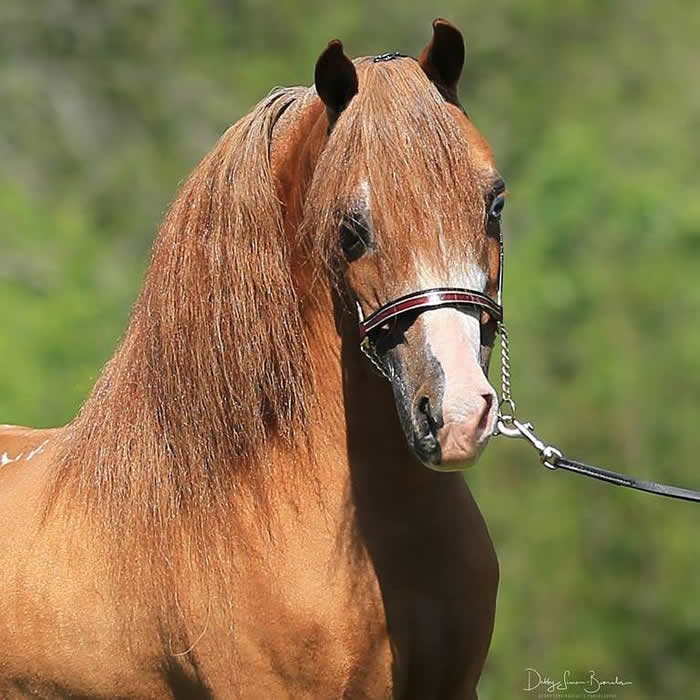 His biggest claim to fame may well be that he is the SIRE to the iconic SMO BOLERO DE SUERTO.
Sun is consistently siring foals with beautiful heads, smooth bodies and showy, willing attitudes.
Several have gone on to become successful driving/performance horses.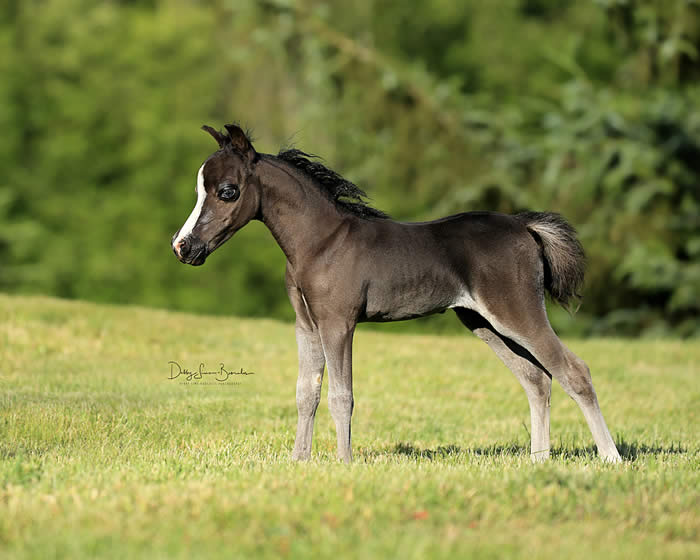 Pixie's dam is by Scott Creek Monarch Commotion, a World and National Champion and a World/International Champion producing stallion.
Pixie's dam is out of a daughter of "Gator" - Nirvanas Black Knight" who was a top producing sire for STARS MINIATURES.
Pixie competed in her first horse show in April 2018 where she was awarded GRAND CHAMPION Amateur Mare -
besting some lovely Senior Mares and mares MUCH taller than she was.
OFFERED AT $5,000.00
CONSIDERATION TO SERIOUS SHOW HOME

Owned by and Standing at:
Flyin' G Farm
Snohomish, Washington
Tracy & Vince Gutscher – flyingfarm@hotmail.com
or
(253) 405-6312
Located in Washington State
(110518X) Ad updated 5/5/2018
Echo Falls Victorious Amirah
(Amirah)
AMHA/AMHR 2017 Bay Roan SHOW Mare
GOING GRAND IN 2018 - AMATEUR & OPEN GRAND CHAMPION MARE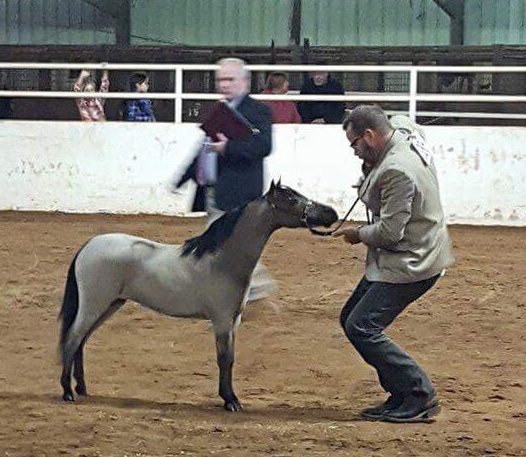 RFM Amirs Victorious x LM Kodys Tap Dancer
Foaled 5/13/2017
Pedigree DELUXE in a pretty ROAN package!
Amirah's s pedigree includes many of the industry's iconic horses who have created the modern Miniature of today.
Amirah's dam (pictured below, at left) is by a stunning pinto son of 2x Get-of-Sire WORLD CHAMPION, Champion Farms Nighthawk.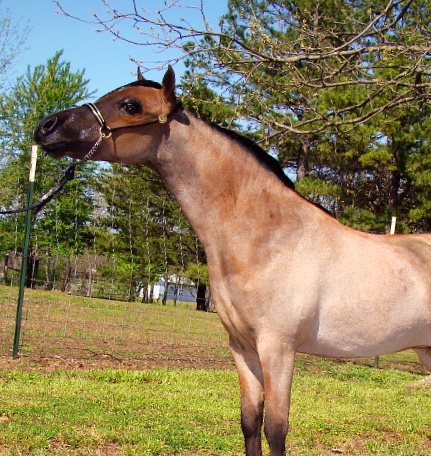 She carries the heritage of ROWDY & LAZY N RED BOY.
Red Boy is a direct SON of ROWDY -
making Amirah 2x ROWDY bred.
"The Bay Prince" is undoubtably one of our industry's most coveted stallions.
Amirah's sire, "Amir' Victorious" is a 2x unanimous World Champion grandson of PRINCE!
(Amirah's sire pictured below, at right)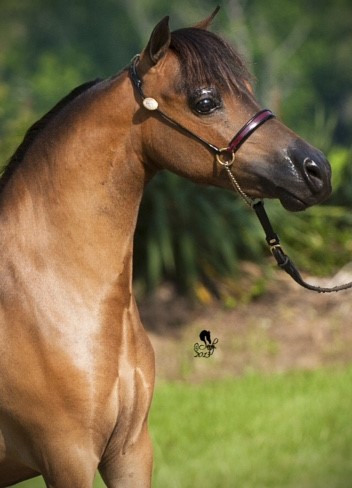 We LOVE this Prince/Nighthawk blending and we're quite sure you will too.
- Amirah has the wonderful hip and topline so previlent in the ROWDY lines along with the elegant front end and chiseled head that PRINCE is so well known for.
Amirah is currenlty 30" and is projected to mature about 33".
She's sweet & easy going with a kind and wiling attitude.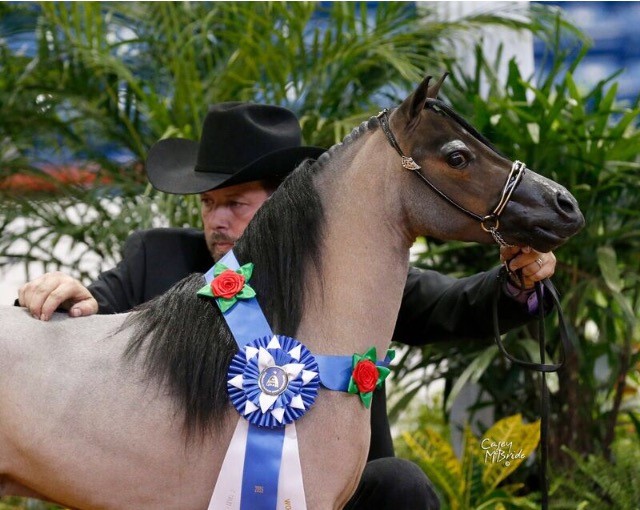 She'll make a top show mare, then go on to become a treasured broodmare.
If you are looking to add the prestigious bloodlines of PRINCE & NIGHTHAWK to your breeding program, Amirah is your girl.
And the icing on the cake - Amirah's striking and unique BAY ROAN color!
PRICED AT $3,500.00
SHOW HOME PREFERRED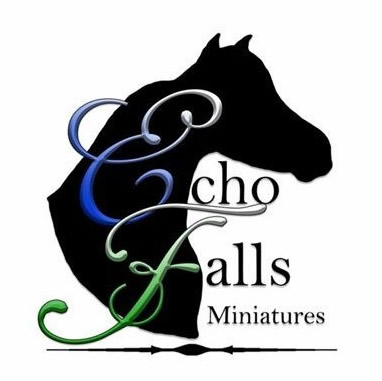 Andrew Mueller
(918) 232-8159
echo479@yahoo.com
Located in Pryor, Oklahoma
(110118X) Ad updated 5/2/2018
Olympian Country Debutante
(Debutante)
AMHA/AMHR 2017 Sorrel Pinto 31.5" SHOW Mare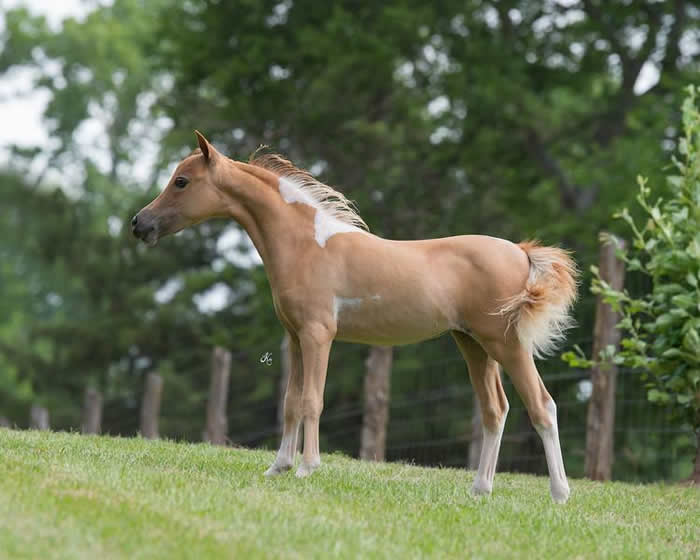 D&S Ima Country Boy x Olympian Debut
Foaled 3/06/2017
This perfectly marked pinto is the ultimate SHOW HORSE prospect and future broodmare DELUXE!
Her sire is World SUPREME CHAMPION D&S TG Ima Country Boy.
"Country Boy" is by National Champion, D&S JoCO Lil Admiral who is the sire to National GRAND CHAMPION & National GRAND CHAMPION producer, Rayvik Jocomotion.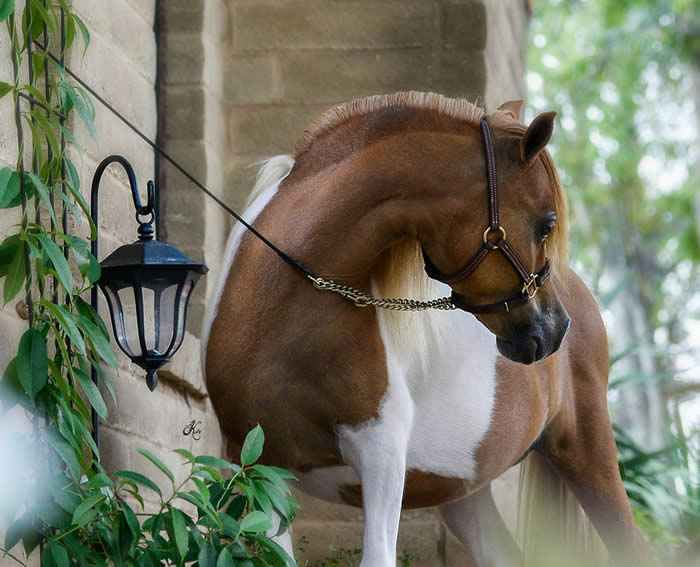 Debutante's dam, Olympian Debut is a maternal sibling to 2x AMHA Get-of-Sire World Champion, CHAMPION FARMS NIGHTHAWK.
Olympian Debut is already a World Champion producer.
(Debut pictured at left)
Her 2014 daughter OLYMPIAN IDOLS DEBUT DIAMONDS, by BILLY IDOL is a 2x World Champion & 2x Res World Champion Mare.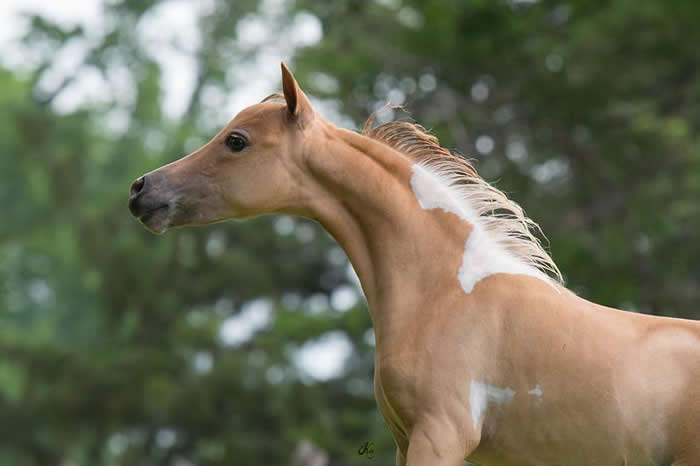 She is pictured below, at left.
We have no doubt this typy and refined mare will follow in her sibling's hoofprints.
Debutante has a pretty head, long neck, straight legs and smooth topline.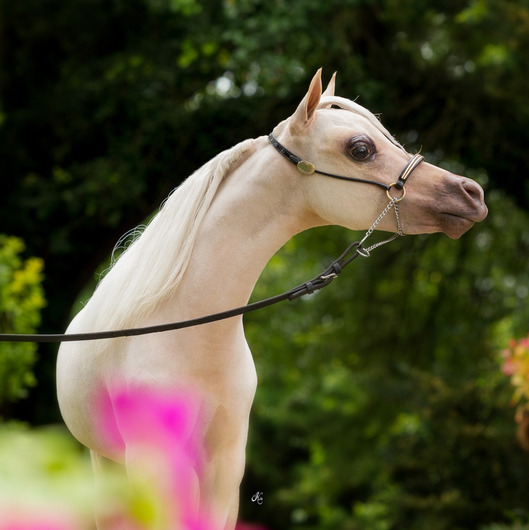 She stands at 31.5" as a yearling and should be a GRAND contender this year.
Debutante could be YOUR ticket to center ring!
PLEASE INQUIRE IF YOU THINK YOU ARE THE PERFECT HOME FOR THIS BEAUTIFUL, SWEET MARE!
LET'S TALK!
Priced right at $3,500.00
SHOW HOME PREFERRED

Janet King (Agent for Joan Richards)
LIMESTONE MINIATURES
jfk657@yahoo.com
(903) 629-3234
(606) 584-4231
Located in Winnsboro, Texas
(101018X) Ad updated 6/6/2018
DVM Pasos Blue Melody
(Blue)
AMHA/AMHR 2017 Chestnut Pinto SHOW Mare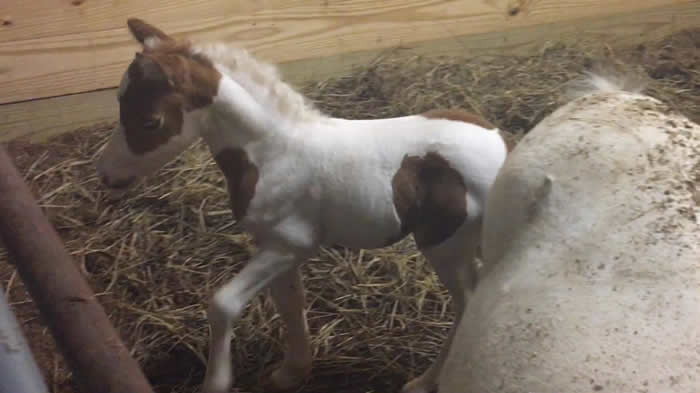 Mini Ridge Paso Doble    x  LM Mischiefs Blue Melody
 Foaled 5/26/2017
We struck gold with this Graham's/Blue Boy Shetland Blend!
Her sire "Paso" is pictured below, at right.
He's a direct SON of World SUPREME CHAMPION, Grahams Ragtime.
She's elegant and leggy with a super tight body and a neck that may never need sweating.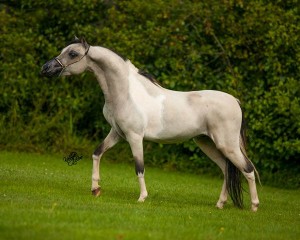 This filly should be a fancy show mare then go on to produce Champions for your farm.
Add some Shetland blood without sacrificing that pretty "Mini" look -
- and still keeping your program UNDER 34" tall.
Priced at $4,500.00 -
SPECIAL CONSIDERATION TO A SHOW HOME!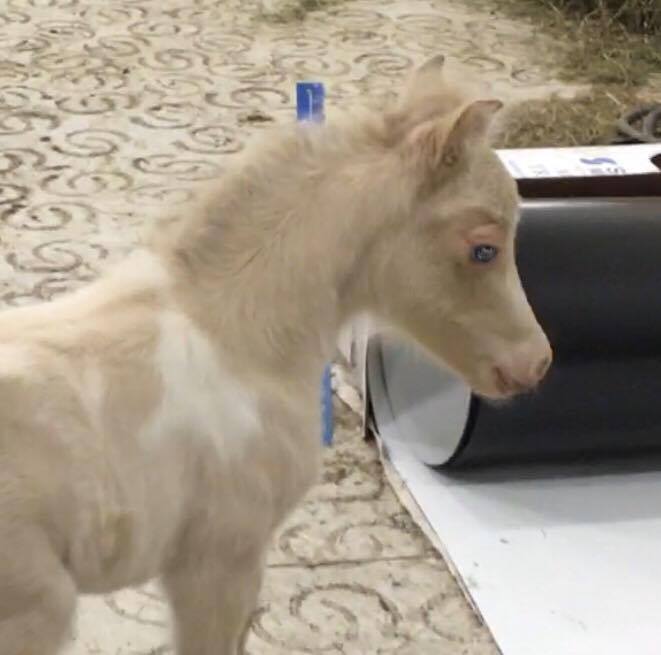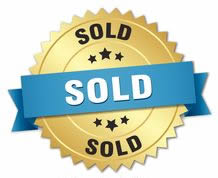 DVM .... (NOT NAMED YET!)
(Bunny )
ASPC/AMHR 2017 PERLINO Pinto Mare
Paternal Grand daughter to WORLD SUPREME CHAMPION "Ragtime"
Welcome to Diva Valley Miniature Horse Farm !

We started raising Miniature Horses in 1980 as Jones' Mini-Whinnies but have now converted to Diva Valley Miniature Horse Farm as we have changed our breeding program to accommodate the ever increasing competition in the AMHA and AMHR. DVM Farms is owned by Nicole and Boomer Pearsall and is located in western Pennsylvania just off I-80 just a few yards over the OH/PA border about an hour north of Pittsburgh and an hour east of Akron, OH.  Nicole and Boomer also own
Penn-Ohio Veterinary Services
which is also located at their residence in West Middlesex which requires a lot of their attention; however, with the help of Nicole's amazing mother, Elaine Buchanan, the horses are well-taken care of and spoiled !  Our horses boast many of the top bloodlines that are winning in the show ring today such as Graham's Ragtime, First Knights Billy Idol, Champion Farms Nighthawk, and Buckeye WCF Leeland Royal Grand; but, at the same time are deeply rooted in bloodlines that have stood the test of time such as FWF Little Blue Boy, Boogerman, Rowdy, Sid's Rebel, FWF Little Wardance, and Gold Melody Boy.  Our horses hold many AMHA and AMHR National titles and also Hall of Fame titles.  Now after 35 + years of raising miniatures, we are very proud of what we are producing.  We have sold minis to many different countries and enjoyed meeting people from all over the World.  Please feel free to call or stop by our farm to see what we have to offer!
Nicole & Boomer Pearsall
5 Jimro Road West Middlesex, PA  16159
(412)527-0358  (call or text)

dvmfarms@hotmail.com
Located in Pennsylvania
(1016) Ad updated 11/9/2017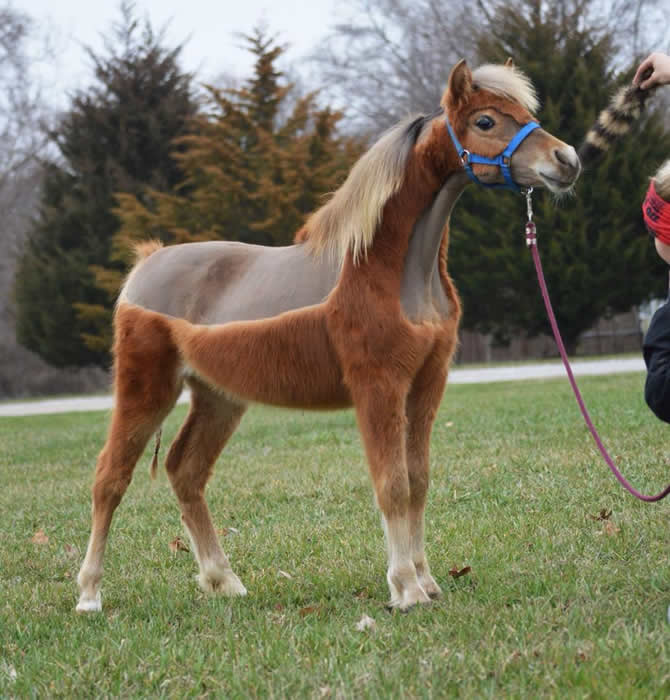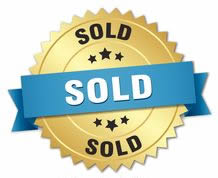 Comfert's Sh-ock Top
ASPC/AMHR 2017 Silver Bay Foundation Certified Show/Breeding Mare
++ NOMINATED IN BOTH AMHR & ASPC FUTURITIES ++WIN MONEY BACK! ++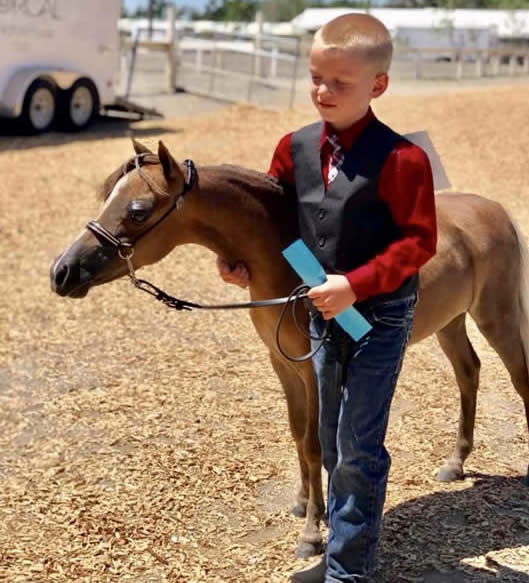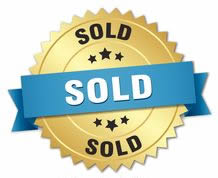 Ranchland Acres California Heat
AMHA/AMHR 2017 30" Sorrel SHOW Mare
GRAND CHAMPION DAUGHTER OF OAK BAY SALSAMIO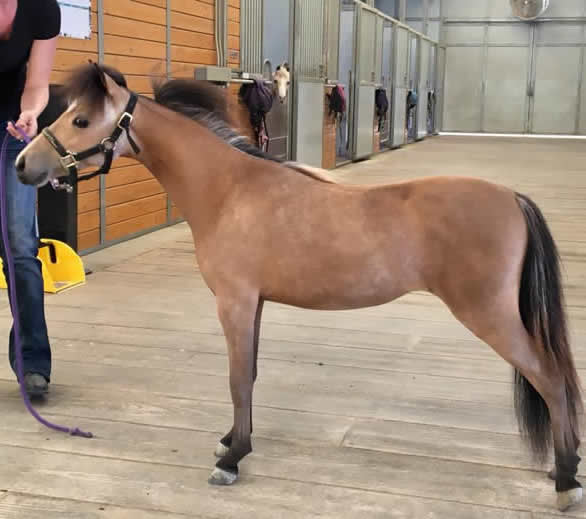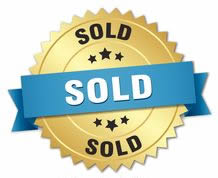 PHR Kalahari Bey
AMHA/AMHR 2017 Bay 32" SHOW Mare
OUT OF NATIONAL GRAND CHAMPION SHOW MARE PHR ZP ROGUE
SOLD FROM THIS PAGE

Ranchland Acres California Heat (June 2018)

Comferts Sh-ock Top (June 2018)

PHR Kalahari Bey (May 2018)

Hopkins PC Paisley (April 2018)

Hopkins Impossible Image (April 2018)

Hopkins PC Penelope (April 2018)

Hopkins Impatient Image (April 2018)

Hopkins Incognito Image (April 2018)

Hopkins PC Peppermint (April 2018)

MJM Unique Aftershock (February 2018) Heading Overseas

THQ Gambling On Stardom (February 2018)

Hopkins PC Paris (January 2018)

Hopkins PC Pepper (January 2018)

Libertys (you name her) "Honey" (January 2018)

Hopkins Impassioned Image (December 2017)

Moms Making Music (October 2017)

Little Wolfs Barcardi Bombshell (September 2017)

MNMS Spotted Up The Wazoo (May 2017)

ABC Prime Time Glory Revival (May 2017)

ABC Prime Time Misty Rose (May 2017)

Ozark Mtn Treasures White Diamonds (March 2017)

Hopkins Invincible Image (February 2017)

Silver W Hawks Angel Wings (January 2017)

Reeces National Velvet (January 2017)

Hopkins One Small Moment (December 2016)

TOF Baybees Margarita (December 2016)

Covergirls Idols Hot Mess Hawk (December 2016)

Hopkins Babydoll Image (November 2016)

Double Trebles Starlight Sonota (November 2016)

Amore Grand Marqui (November 2016)

Ravenwoods Tardy For The Party (November 2016)

2016 Country Boy Show Filly out of TEENY TOO (August 2016)

Ozark Mnt Treasures Godiva (July 2016)

2016 Filly by "Country Boy" (April 2016)

Hopkins Salsa Image (December 2015)

PHR Salsas Sangria (November 2015)

Standing Ovation Copper Penny (November 2015)

Aloha Acres Remember The Lite (October 2015)

Aloha B Springhill A Silent Sunrise (October 2015)

Stars Gotta Lotta Glitter (October 2015)

MJM Im So Schmancy (September 2015)

Los Arboles Baylight (September 2015)

Los Arboles Idols Classical Jazz (September 2015)

Double Treble Dun With Class (September 2015)

Triple Registered SHOW Filly offered by Limestone Miniatures (September 2015)

Aloha Acres Nicolite (August 2015) Sold to New York

Stars Girl On Fire (August 2015)

Stars Glass Slippers (August 2015)

Ravenwood Another Chance (July 2015)

Winning Streaks Chromatic (June 2015)

Stars Majestic Mist (May 2015)

Eagles Ring Bu2ful Dreamer by Buzz

LM Idols ... (December 2014)

Olympian Idols April Love (December 2014)

Eleven Acres Truly A Tempest (November 2014) Sold to the Briggs Family

Hills Deep River Woman (Octber 2014)

Stars Gimme The Moon (October 2014)

Eagles Ring Hot Sauce By Buzz (October 2014)

Alliance Boleros Regina (October 2014)

MJM Pistoleros Miss May (September 2014)

Stars Girl Gone Wild (August 2014)

Poco De Oro Regalos Fancy This (July 2014)

Cross Country Private Terms 2014 Daughter (June 2014)

Mountain Meadows Rafeeqs Mistique (November 2013)

MiniEquine A Ravenwood Christmas (November 2013)

Brookhavens Dorothy Gale (October 2013)

RFM Geneses Gypsy Magic (October 2013)

Stars Guiding Light (October 2013)

Ravenwood Dream Catcher (October 2013)

Ravenwood Champagne Memories (October 2013)

Ericas Gone Platinum (October 2013)

Finchwoods PlayMe A Sweet Melody (October 2013)

Azariahs Jazz Z Eagle (October 2013)

Stars Gives Me Hope (September 2013)

Hopkins The Jokers Moonlight Ink (August 2013)

Stars Good Knight Sweetheart (August 2013)

LM Idols Delilah Hawk (July 2013)

Mulligans Run Silent Heirloom (July 2013)

Double Treble Lady Echo (June 2013)

Stars Going To Love Me

JA Miniatures Super Charger

Stars Glamorous

Caldwells Hey Good Looking

Dundees Replicas Short Story

Mulligans Run Dreams Spellbound

LR Hennesseys Blue Angel

SFM Bucks Lil

MJM Buckeye WCF Belle Amore

MJM Aristocrats Belle Noire

LR Hennesseys Dream Girl

Brookhavens Let Me Down Easy

Brookhavens Martini With A Twist