2020 Miniature Horse Yearling Mares For Sale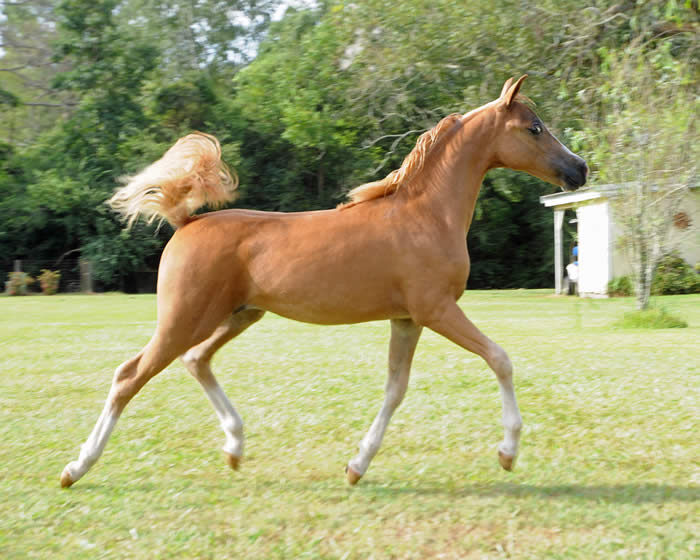 Stars Runway Rogue
(Rogue)
ASPC/AMHR Foundation 2020 Chestnut Mare w/Chrome
IN THE SHOW BARN GETTING READY FOR 2021!
Windflight Kings Domain x Michigans Dippity Dew
Foaled 4/24/2020
Rogue is an incredibly fancy AMHR/ASPC/FOUNDATION daughter of Domain.
She is out of the gorgeous Michigan mare Dippity Dew, who you can see on the STARS Mare's page.
This filly is a full sister to last year's Congress Reserve Champion, Stars Nolan's Cross.
Rogue is very horsey, upright, strong and correct.
She has a gorgeous natural arched shape to her neck with a big horse strong shoulder and hip.
She has amazing eyes and expression.
Sorrel with four high whites and a blaze, this girl is flashy and fancy!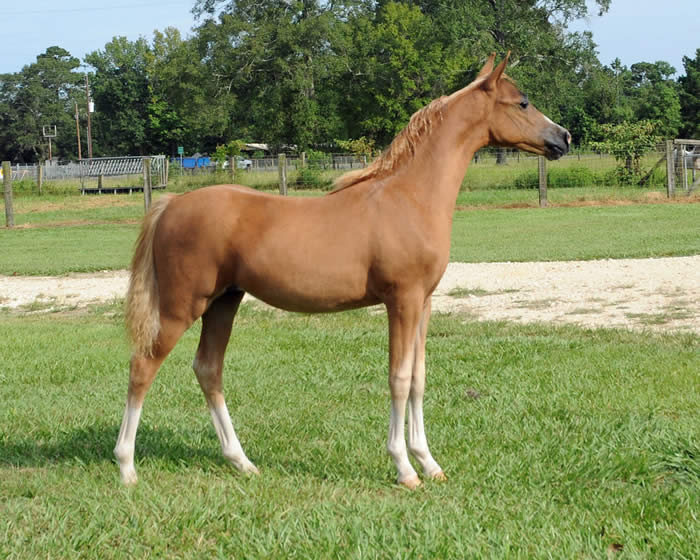 We think she is going to be pretty special.
Rogue will push the AMHR height at maturity and is being priced accordingly.
With the uncertainty of how horses will be measured from year to year, she could definitely be worth the risk and might be OK.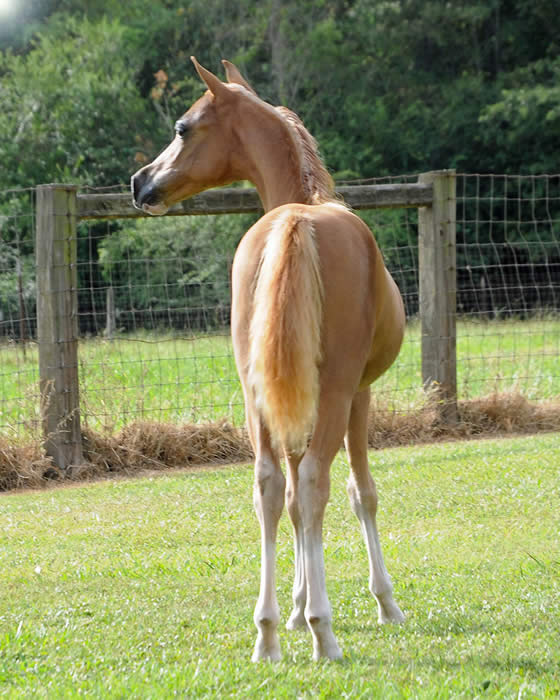 STARS does NOT offer an AMHR height guarantee on any horses because they do have SP papers.
She is also Foundation sealed which is fun.
AMHR/ASPC Futurity Nominated!
$1,500.00
NEW LOW HOLIDAY PRICE!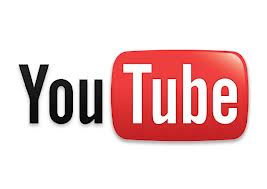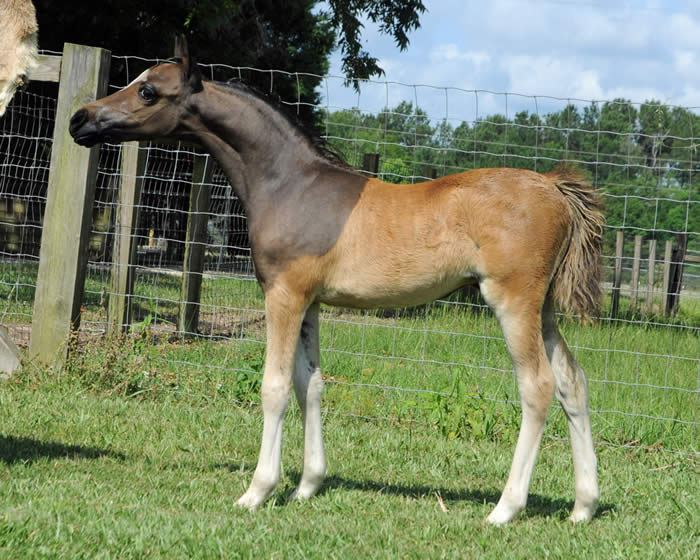 Stars Girl Next Door
(Penny)
ASPC/AMHR Registered 2020 SHOW Mare
FUTURITY NOMINATED IN BOTH AMHR & ASPC
Windflights Kings Domain x Miss Atom Rocks EGF
Foaled 5/5/2020
We have waited five years to get a filly out of this cross.
Miss Atom Rocks EGF and Domain are always a great nick.
Now meet Stars Girl Next Door DRF or Penny! (there is a Big Bang theme here!)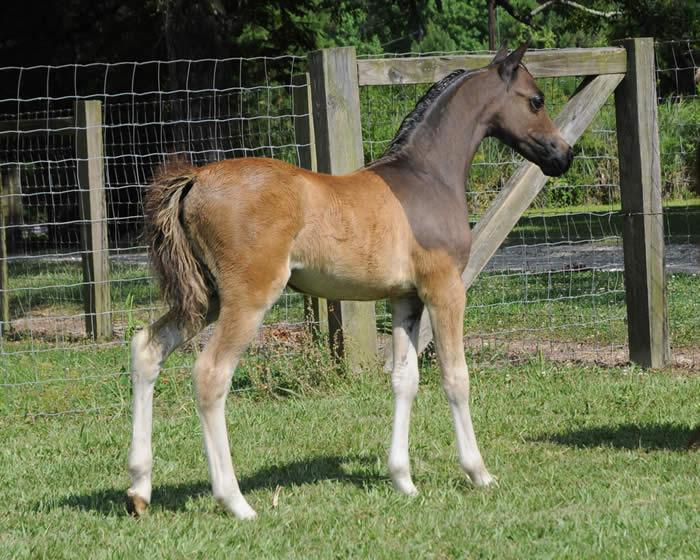 Many of you already know her famous big brother, Keep Me Posted DRF, "Wolowitz".
He is undeniably one of the greatest Halter horses ever!
Wolowitz was already a 2X National Grand, 2 X Ammy Incentive Champion, National Futurity Supreme Champion and multi National Champion at just 2 years old.
This gorgeous filly is set to follow in his, and her other big brother's winning ways.
The yearling stallion from this same cross is now making his mark in the show ring being a 2019 Res National Champion in a huge class.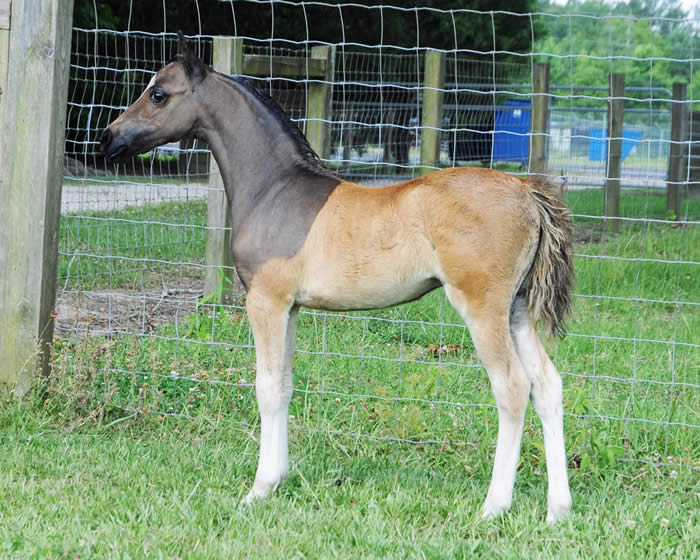 Stars Big Bang DRF was just a 2X Grand at his first 2020 show with incredible competition.
Penny has that gorgeous, balanced body with a trim barrel, long legs to go with her long, hooky neck and her face has so much expression.
We anticipate a lot of big wins for this lovely lady!
Penny is AMHR/ASPC and Futurity Nominated in both.
$3,500.00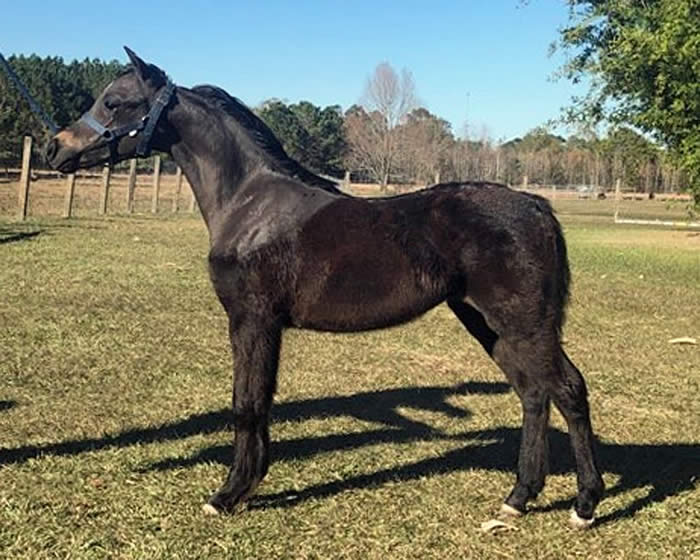 Stars Certainly A Star
(Star)
ASPC/AMHR Registered 2020 Black SHOW Mare
FUTURITY NOMINATED IN BOTH AMHR & ASPC
IN THE SHOW BARN GETTING READY FOR 2021!
Windflight Kings Domain x SMHC's Exceed And Excel
Foaled 5/22/2020
When you go out to do photos of a filly and she comes down the rail with her neck looking like a swan over and over!
When you then video her, and we all know how not fun videoing babies can be, and she flags her tail over her back, puts her ears over her withers and trots around like she owns the place.
This one is special.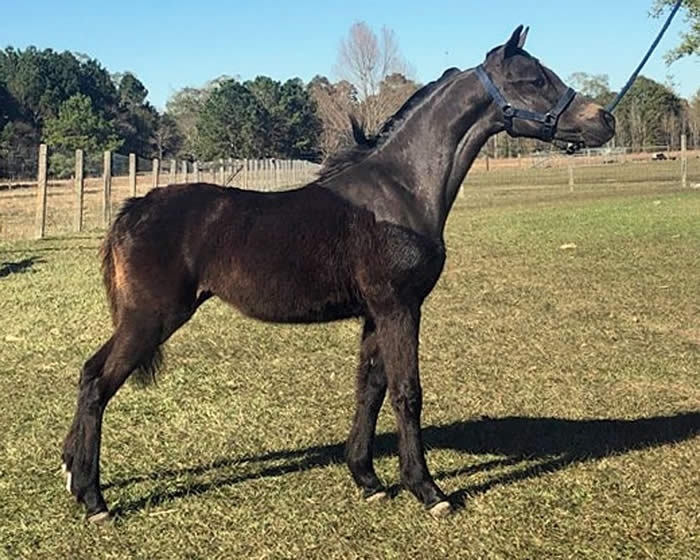 She will probably mature Shetland size, but who cares when they look like this.
She will dominate.
She has a stunning head, is refined and feminine, a super tight barrel, but so do both her sire and dam, and her two champion full siblings!
For info and pictures of them, please visit STARS Stallion's page and Mare's page.
She is AMHR/ASPC and Futurity Nominated in both!
Does NOT come with an AMHR height guarantee.
Very reasonably priced at $2,500.00
NEW LOW HOLIDAY PRICE!
Please contact Mike Rosauer for details
STARS MINIATURES
13349 FM 92 South
PO Box 299
Spurger, Texas 77660
(601) 832-1370
starsminiatures@aol.com
Located in Spurger Texas
(123020NX) Ad updated 1/1/2021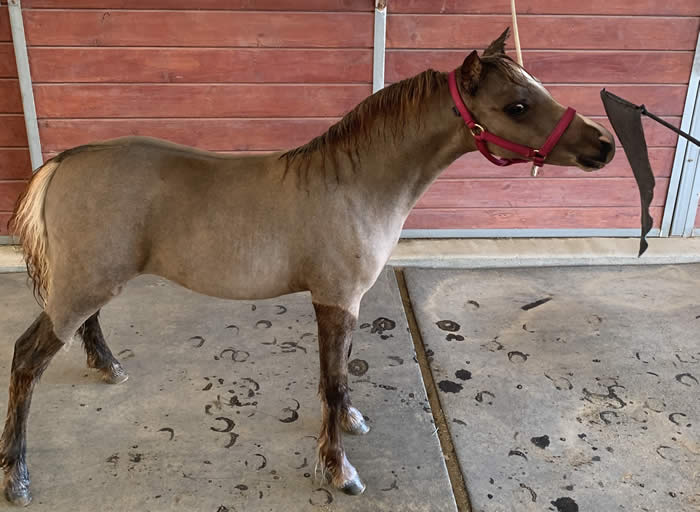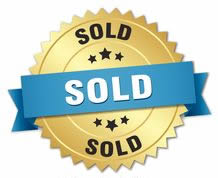 Cocos Shining Lite
(Scarlet)
AMHA/AMHR Registered 2020 Sorrel Mare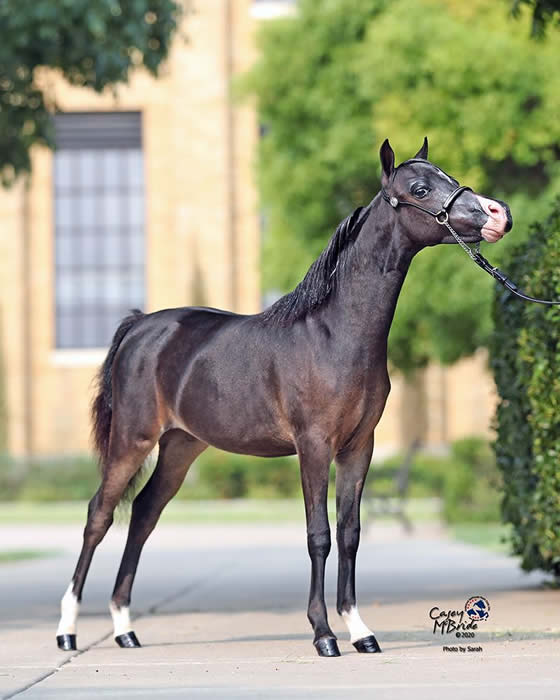 Winning Streaks Unbreakable Legacy
(Breaker)
ASPC/AMHR/AMHA Triple Registered 2020 Dark Bay Mare
TRIPLE REGISTERED SHETLAND MARE WILL MATURE 33.5" - 34"
Modern Candymans Legacy x Mountain Meadows Breakers Bling
Foaled 3/11/2020
This baby doll filly is ALL THAT!
She's docile yet showy with a pretty little head and an unparalleled pedigree.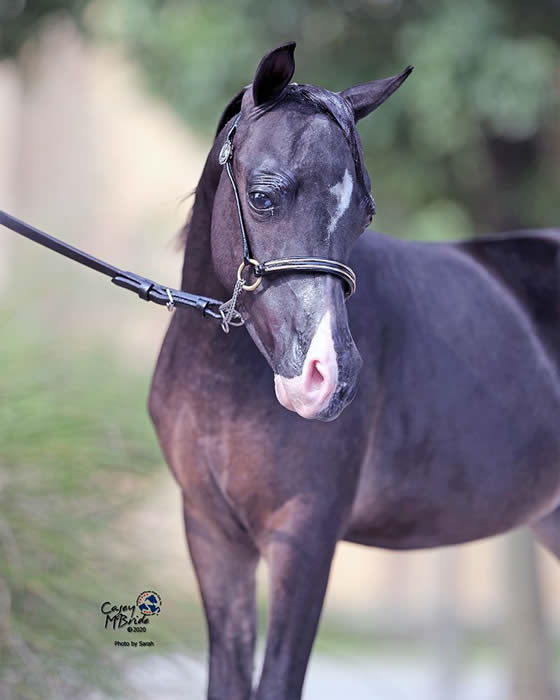 Breaker is a TRIPLE REGISTERED mare with an enviable pedigree, top & bottom.
She is sired by World GRAND CHAMPION Producer, Modern Candymans Legacy -
- a direct Triple Registered son of MODERN GOLDS CANDYMAN.
"Legacy" has produced multiple World GRAND CHAMPIONS in just a few foal crops - and Legacy's offspring are maturing SMALL!
In fact his 2017 offspring, WINNING STREAKS PREMIER LEGACY (now owned by JSW Farms) was awarded World GRAND CHAMPION Heritage Horse -
- a GRAND class exclusively for horses 30" or under!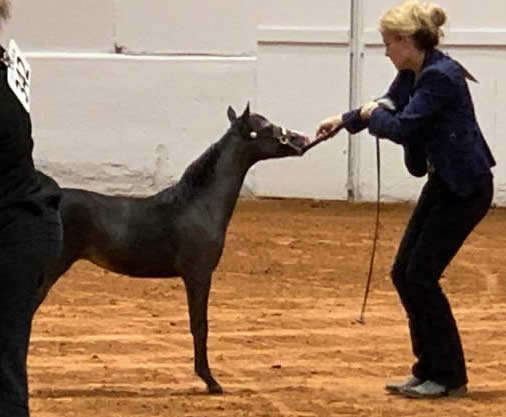 Breaker earned Top Ten placings at AMHA Worlds -
with highest accolades from the industry's TOP trainers.
Contact Donna Lavery to become part of the LEGACY family!
$10,000.00
SERIOUS INQUIRIES ONLY
OFFERS CONSIDERED TO A SERIOUS SHOW HOME!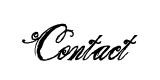 Donna Lavery
WINNING STREAK MINIATURES
www.winningstreakminiatures.com
(352) 274-3715
winningstk@gmail.com
Located in Summerfield, Florida
(042021NX) Ad updated 11/3/2020
2020 Fillies Offered by DVM Farms
Visit www.dvmfarms.com for pricing and details

Welcome to Diva Valley Miniature Horse Farm !

We started raising Miniature Horses in 1980 as Jones' Mini-Whinnies but have now converted to Diva Valley Miniature Horse Farm as we have changed our breeding program to accommodate the ever increasing competition in the AMHA and AMHR. DVM Farms is owned by Nicole and Boomer Pearsall and is located in western Pennsylvania just off I-80 just a few yards over the OH/PA border about an hour north of Pittsburgh and an hour east of Akron, OH.  Nicole and Boomer also own Penn-Ohio Veterinary Services which is also located at their residence in West Middlesex which requires a lot of their attention; however, with the help of Nicole's amazing mother, Elaine Buchanan, the horses are well-taken care of and spoiled !  Our horses boast many of the top bloodlines that are winning in the show ring today such as Graham's Ragtime, First Knights Billy Idol, Champion Farms Nighthawk, and Buckeye WCF Leeland Royal Grand; but, at the same time are deeply rooted in bloodlines that have stood the test of time such as FWF Little Blue Boy, Boogerman, Rowdy, Sid's Rebel, FWF Little Wardance, and Gold Melody Boy. Our horses hold many AMHA and AMHR National titles and also Hall of Fame titles.  
Now after 35 + years of raising miniatures, we are very proud of what we are producing.  We have sold minis to many different countries and enjoyed meeting people from all over the World.  Please feel free to call or stop by our farm to see what we have to offer!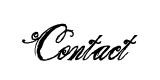 Nicole & Boomer Pearsall
5 Jimro Road West Middlesex, PA  16159
(412)527-0358  (call or text)

dvmfarms@hotmail.com
Located in Pennsylvania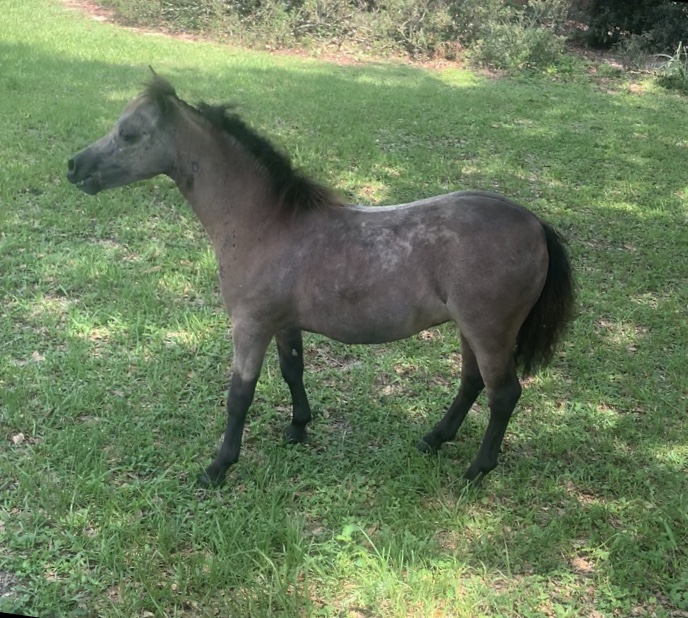 Covergirls Rocks Pink Sapphire
(Pink)
AMHA/AMHR 2020 Buckskin SHOW Mare
WILL MATURE 30" to 31"
LM Idols Rock Solid Hawk x Buck Ons Suprema Donna
Foaled 05/08/2020
Show mare prospect with BEAUTIFUL face and neat showy attitude!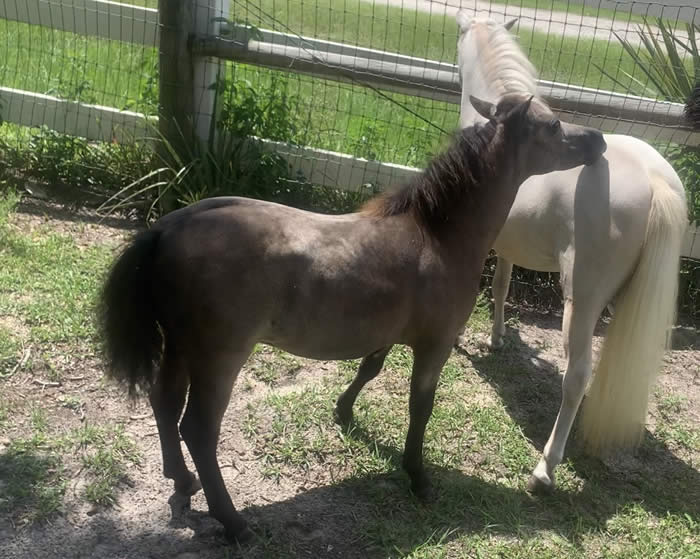 This little doll baby is waiting to be your 2021 SHOW mare!
She carries the lines of FIRST KNIGHTS BILLY IDOL and CHAMPION FARMS NIGHTHAWK on her sire's side.
"Pink's" dam BUCK ONS SUPREMA DONNA, is a multi WORLD Champion & World Reserve Grand Champion producing mare.
Her daughter, COVERGIRL IDOLS ICE PRINCESS has gone on to become a successful show mare overseas.
PRICED LOW AT $3,000.00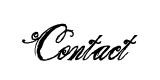 COVERGIRL MINIATURES
Charlene Eisenmenger
(904) 610-4656
southeastjc@aol.com
Located in Jacksonville, Florida
(092320NX) Ad updated 9/25/2020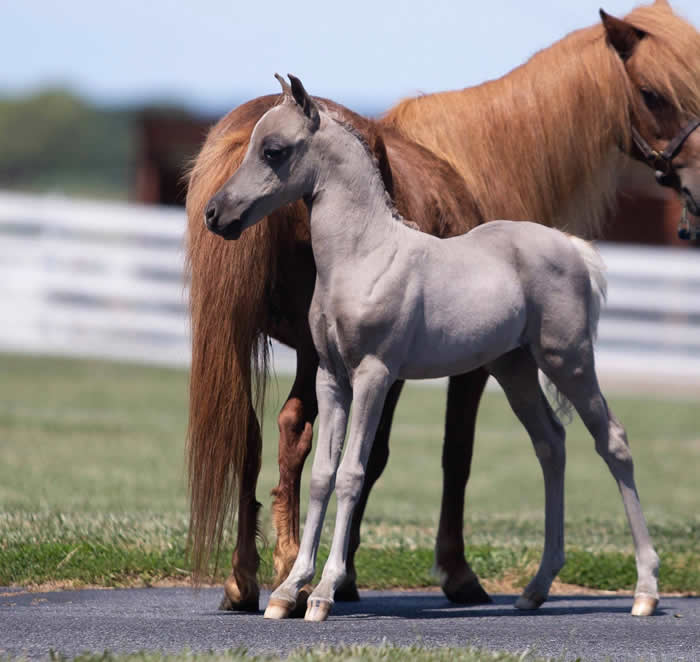 Hopkins Surreal Cezanne
AMHA/AMHR filly, silver bay/dapple, estimated mature height 34"
VISIT HOPKINS HEAVENSENT MINIATURES FOR DETAILS
www.hopkinsheavensentminiatures.com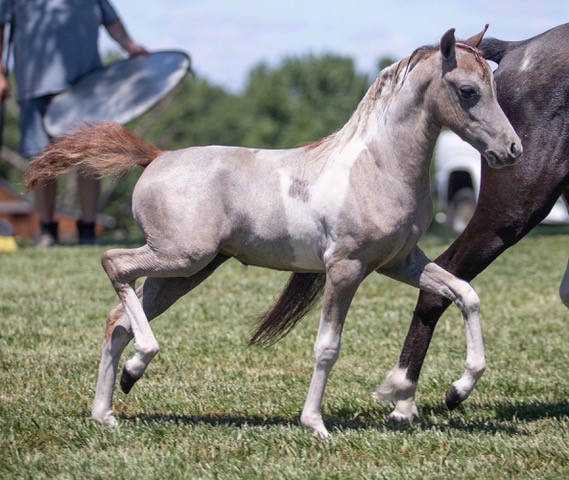 Hopkins PC Cairo
(Cairo)
ASPC/AMHR Eligible 2020 Chestnut/Gray Pinto Mare
SIRED BY WORLD GRAND CHAMPION DRIVING STALLION
Caldwells Poker Chip x Caldwells Touch The Wind
Foaled 4/07/2020
PROJECTED TO MATURE ABOUT 36" - 37" TALL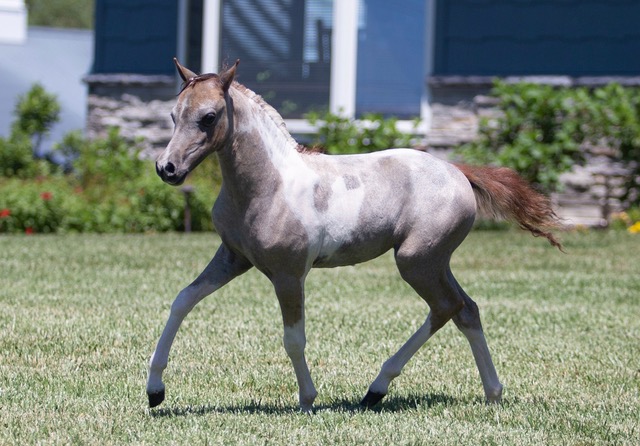 Her famous sire need no introduction -
- Caldwell/Ravenwoods Poker Chip is a multi AMHA World Champion and World GRAND CHAMPION Classic Pleasure Driving Horse.
Cairo's dam is a direct daughter to the incredible sire, WAUK-A-WAY CATCH THE WIND.
"Touch The Wind" carries ARENOSA on her dam's side - quite obvious from her pretty face and doe eyes.
Cairo should be a fine addition to any top ASPC/AMHR breeding program once she retires from the show ring.
SHE JUST MIGHT BE THE BEST FOAL EVER PRODUCED ON OUR FARM!
$6,500.00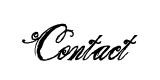 DEBRA HOPKINS
HOPKINS HEAVENSENT MINIATURES
(443) 693-5169
debra@hopkinsheavensentminiatures.com
1089 Pond Neck Road
Earleville, MD 21919
Located in Maryland
(122120X) Ad updated 1/5/2021
Aloha MiniRock 2020 Chestnut Pinto Mare by Candyman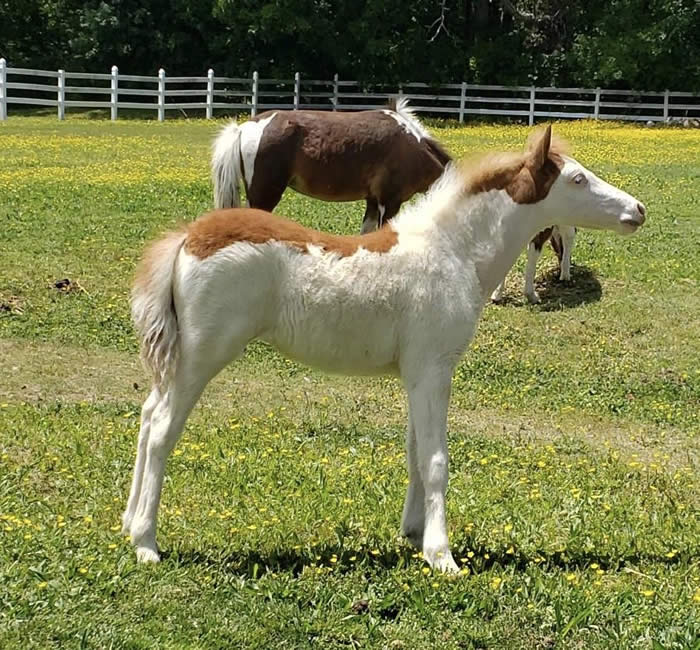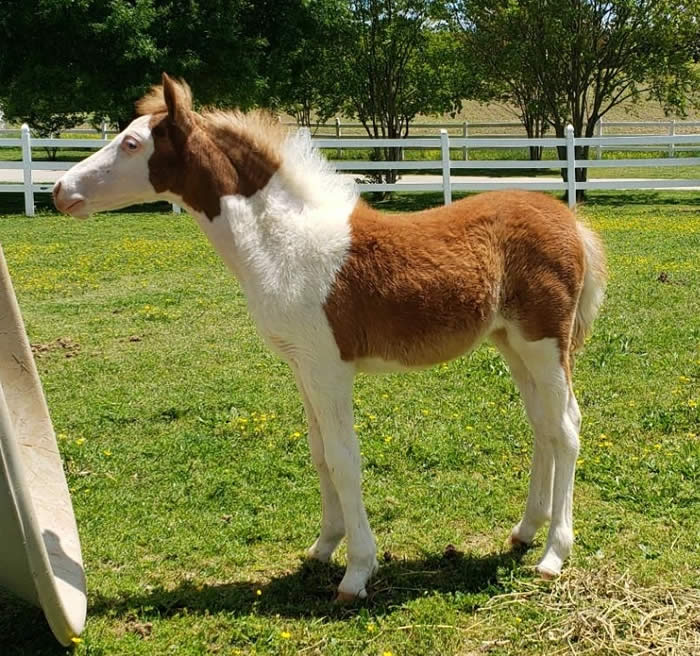 AMHR Eligible 2020 Chestnut Pinto Mare
(CAN BE PURCHASED WITH DAM FOR POSSIBLE 3-IN1 PACKAGE)
JHK Rock E Mr Candyman x MartiGras Scarlet Mistress
Foaled 2/24/2020
Can sell with her dam or alone
Will be weaned and ready to go in June!
This little filly can T-R-O-T!
She has above level movement and a powerhouse behind - she should make a neat performance prospect!
(please TEXT number below for short video!)
$1,500.00
(WEANLING FILLY ALONE)
$2,000.00
(WITH HER AMHR REGISTERED - EXPOSED TO R/SHETLAND STALLION FOR 2021)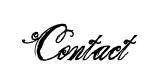 Karen Rudolph (AGENT)
karen@minihorsesales.com
(617) 320-3313 (Text only please)
Located in Waxhaw, North Carolina
(113020NX) Ad updated 1/5/2021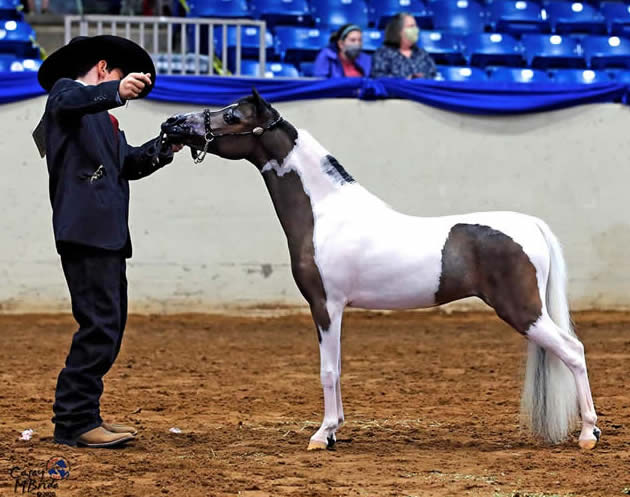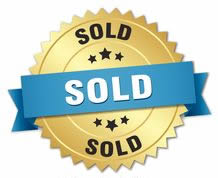 Hunterberry Hill Impressive Adora
AMHA/AMHR Parentage Qualified 50% Shetland 31.75" 2019 Bay Pinto Mare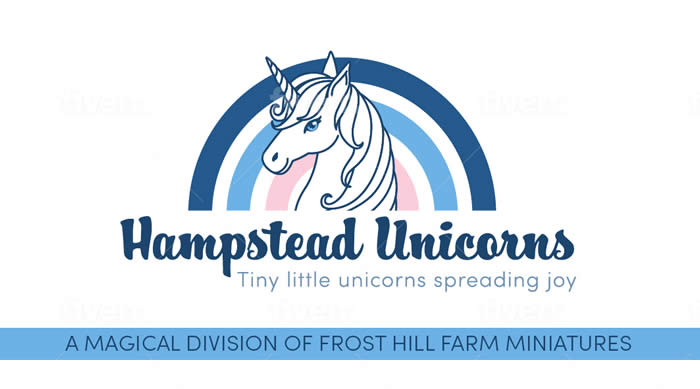 SOLD FROM THIS PAGE

Cocos Shining Lite (January 2021)

Hunterberry Hill Impressive Adora (January 2021)

B Meyer's Darque Eclipse (October 2020)

Hopkins PC Papaya (October 2020)

Stars Top Pocket Find (August 2020)

Hopkins Surreal Khaleesi (July 2020)

Aloha Acres Shes Eye Kandy (July 2020)

Hopkins PC Portia (July 2020)

E4 Farm Viking Kings Starla (June 2020) Heading to So Cal!

B Meyer Double Dot (May 2020)

PHR Jess Esmerelda (May 2020)

Stars Could It Be (April 2020)

Hopkins PC Priscilla (January 2020)

DVM Pasos Eliza Rose (February 2020)

DVM Trouly ShezNtertaining (February 2020)

NMotion 2019 Ruler Mare (January 2020)

DVM Pasos 24K Magic (December 2019)

DVM As Sweet As Honey (December 2019)

CMC Gem Of The Nation (August 2019) Sold to Texas

Stars Idols I Sparkle (July 2019)

Olympian Country Lady Luck (July 2019)

Olympian Idols Felina Hawk (July 2019)

Hills Unique Rosalia (June 2019)

Hopkins PC Phoebe (April 2019)

Hopkins PC Pandora (April 2019)

Hopkins Isadora Image (April 2019)

Hopkins Ilsa Image (April 2019)

Minners Razzle Dazzle (March 2019)

Hopkins PC Pippa (February 2019)

TOF Baybees Arabella (December 2018)

Ericas Undisputably A Knockout (September 2018)

Comferts Rock E Candy Girl (August 2018)

Ranchland Acres California Heat (June 2018)

Comferts Sh-ock Top (June 2018)

PHR Kalahari Bey (May 2018)

Hopkins PC Paisley (April 2018)

Hopkins Impossible Image (April 2018)

Hopkins PC Penelope (April 2018)

Hopkins Impatient Image (April 2018)

Hopkins Incognito Image (April 2018)

Hopkins PC Peppermint (April 2018)

MJM Unique Aftershock (February 2018) Heading Overseas

THQ Gambling On Stardom (February 2018)

Hopkins PC Paris (January 2018)

Hopkins PC Pepper (January 2018)

Libertys (you name her) "Honey" (January 2018)

Hopkins Impassioned Image (December 2017)

Moms Making Music (October 2017)

Little Wolfs Barcardi Bombshell (September 2017)

MNMS Spotted Up The Wazoo (May 2017)

ABC Prime Time Glory Revival (May 2017)

ABC Prime Time Misty Rose (May 2017)

Ozark Mtn Treasures White Diamonds (March 2017)

Hopkins Invincible Image (February 2017)

Silver W Hawks Angel Wings (January 2017)

Reeces National Velvet (January 2017)

Hopkins One Small Moment (December 2016)

TOF Baybees Margarita (December 2016)

Covergirls Idols Hot Mess Hawk (December 2016)

Hopkins Babydoll Image (November 2016)

Double Trebles Starlight Sonota (November 2016)

Amore Grand Marqui (November 2016)

Ravenwoods Tardy For The Party (November 2016)

2016 Country Boy Show Filly out of TEENY TOO (August 2016)

Ozark Mnt Treasures Godiva (July 2016)

2016 Filly by "Country Boy" (April 2016)

Hopkins Salsa Image (December 2015)

PHR Salsas Sangria (November 2015)

Standing Ovation Copper Penny (November 2015)

Aloha Acres Remember The Lite (October 2015)

Aloha B Springhill A Silent Sunrise (October 2015)

Stars Gotta Lotta Glitter (October 2015)

MJM Im So Schmancy (September 2015)

Los Arboles Baylight (September 2015)

Los Arboles Idols Classical Jazz (September 2015)

Double Treble Dun With Class (September 2015)

Triple Registered SHOW Filly offered by Limestone Miniatures (September 2015)

Aloha Acres Nicolite (August 2015) Sold to New York

Stars Girl On Fire (August 2015)

Stars Glass Slippers (August 2015)

Ravenwood Another Chance (July 2015)

Winning Streaks Chromatic (June 2015)

Stars Majestic Mist (May 2015)

Eagles Ring Bu2ful Dreamer by Buzz

LM Idols ... (December 2014)

Olympian Idols April Love (December 2014)

Eleven Acres Truly A Tempest (November 2014) Sold to the Briggs Family

Hills Deep River Woman (October 2014)

Stars Gimme The Moon (October 2014)

Eagles Ring Hot Sauce By Buzz (October 2014)

Alliance Boleros Regina (October 2014)

MJM Pistoleros Miss May (September 2014)

Stars Girl Gone Wild (August 2014)

Poco De Oro Regalos Fancy This (July 2014)

Cross Country Private Terms 2014 Daughter (June 2014)

Mountain Meadows Rafeeqs Mistique (November 2013)

MiniEquine A Ravenwood Christmas (November 2013)

Brookhavens Dorothy Gale (October 2013)

RFM Geneses Gypsy Magic (October 2013)

Stars Guiding Light (October 2013)

Ravenwood Dream Catcher (October 2013)

Ravenwood Champagne Memories (October 2013)

Ericas Gone Platinum (October 2013)

Finchwoods PlayMe A Sweet Melody (October 2013)

Azariahs Jazz Z Eagle (October 2013)

Stars Gives Me Hope (September 2013)

Hopkins The Jokers Moonlight Ink (August 2013)

Stars Good Knight Sweetheart (August 2013)

LM Idols Delilah Hawk (July 2013)

Mulligans Run Silent Heirloom (July 2013)

Double Treble Lady Echo (June 2013)

Stars Going To Love Me

JA Miniatures Super Charger

Stars Glamorous

Caldwells Hey Good Looking

Dundees Replicas Short Story

Mulligans Run Dreams Spellbound

LR Hennesseys Blue Angel

SFM Bucks Lil

MJM Buckeye WCF Belle Amore

MJM Aristocrats Belle Noire

LR Hennesseys Dream Girl

Brookhavens Let Me Down Easy

Brookhavens Martini With A Twist