Miniature Stallions For Sale Age 3 & Over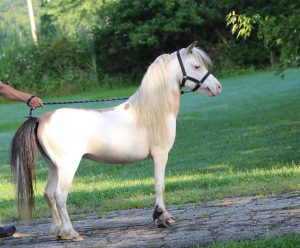 Jones Impressive Music Man
(Music Man)
AMHA/AMHR 2009 32.25" Buckskin Sabino Overo PROVEN STALLION
Cadle Creeks Impressive Rogue x LM Mischiefs Blue Melody
Foaled 4/20/2009
This colorful stallion is a proven producer and looking for a new herd!
Music Man is a son of our foundation stallion "Rogue" who had a HUGE impact on our breeding program at DVM Farms.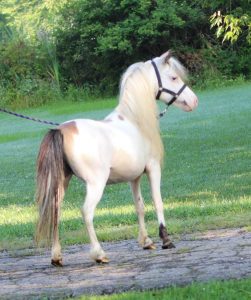 His legacy continues here, as we own six of his daughters and MANY grand daughters that continue to enhance our breeding program.
We sold Music Man as a young colt to a family who used him successfully as a herd sire.
They did not, however, register any of his foals so Studbook reflects that he has no offspring.
We bought Music Man back when his owners dispersed their farm.
Music Man had a herd of three mares this year and two of the mares settled immediately.
Music Man is LWO+ (Lethal White Overo) so any mare that is bred to him should be tested for LWO prior to breeding.
With his brilliant color, Music Man should produce LOTS of colorful foals for his new owners!
OFFERED AT $2,500.00
MULTIPLE PURCHASE DISCOUNTS AVAILABLE!

Welcome to Diva Valley Miniature Horse Farm !

We started raising Miniature Horses in 1980 as Jones' Mini-Whinnies but have now converted to Diva Valley Miniature Horse Farm as we have changed our breeding program to accommodate the ever increasing competition in the AMHA and AMHR. DVM Farms is owned by Nicole and Boomer Pearsall and is located in western Pennsylvania just off I-80 just a few yards over the OH/PA border about an hour north of Pittsburgh and an hour east of Akron, OH.  Nicole and Boomer also own Penn-Ohio Veterinary Services which is also located at their residence in West Middlesex which requires a lot of their attention; however, with the help of Nicole's amazing mother, Elaine Buchanan, the horses are well-taken care of and spoiled !  Our horses boast many of the top bloodlines that are winning in the show ring today such as Graham's Ragtime, First Knights Billy Idol, Champion Farms Nighthawk, and Buckeye WCF Leeland Royal Grand; but, at the same time are deeply rooted in bloodlines that have stood the test of time such as FWF Little Blue Boy, Boogerman, Rowdy, Sid's Rebel, FWF Little Wardance, and Gold Melody Boy. Our horses hold many AMHA and AMHR National titles and also Hall of Fame titles.  
Now after 35 + years of raising miniatures, we are very proud of what we are producing.  We have sold minis to many different countries and enjoyed meeting people from all over the World.  Please feel free to call or stop by our farm to see what we have to offer!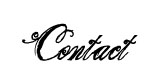 Nicole & Boomer Pearsall
5 Jimro Road West Middlesex, PA  16159
(412)527-0358  (call or text)

dvmfarms@hotmail.com
Located in Pennsylvania
(042620NX) Ad updated 10/16/2019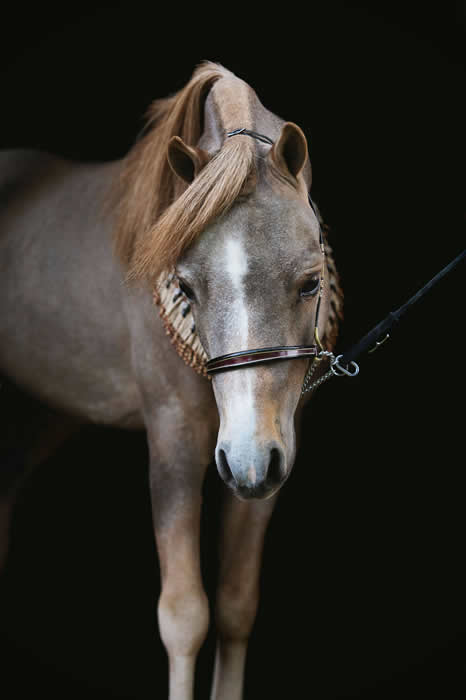 Ten Ls Legacys Regal Affair
(Franklin)
ASPC/AMHR Shetland 36" Chestnut Stallion
MULTIPLE GRAND CHAMPION IN WESTERN STOCK HALTER
Ten Ls Tigers Legacy x Ten Ls Dainty Mitze
Foaled 4/22/2015
This stallion is LOADED with potential!
Franklin has been shown successfully all season in 2019 with multiple GRANDS and Reserves in Stock Halter classes.
He is well started in harness, halter obstacle and jumping.
He's easy to manage as a stallion but would also make a top notch all-around GELDING.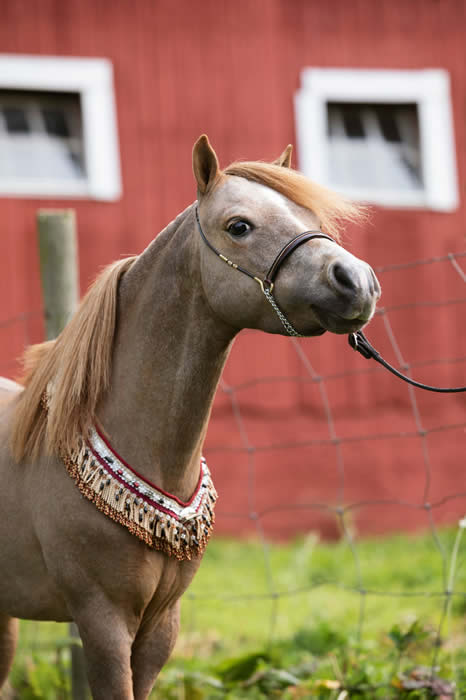 Franklin has a pedigree worthy of reproducing -
- in fact his FULL brother is a Res National Champion AND a fantastic producer so Franklin should follow suit.
ONLY for sale as his owner is refocusing on showing and PINTO (PtHA) and is cutting back on breeding.
Franklin is a solid chestnut but his white ticking and counter shading make his color quite unique.
He has a dainty head, tiny ears and a deep strong hip.
He's sure to make a nice herd sire, producing the much sought after WESTERN STOCK halter horses.
More than that -
- he should sire foals with athleticism that will allow them to continue on as performance horses.
PRICED SUPER LOW TO SELL QUICKLY!
$800.00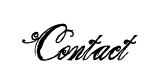 Madeleine Stockman
MCS MINIATURES
mcsminiatures@gmail.com
(269) 588-9822
Located in St Joseph MI
(033020X) Ad updated 9/28/2019
Perfectas Born A Wild Leo
(Leo)
AMHA/AMHR 32" Chestnut Sabino LWO+ Overo Pinto Stallion
Willow Creeks Dancers Perfecta x Little Andys Wild Child
Foaled 8/02/2011
Looking to bring some colour to your program with still keeping a high genetic standard in offspring?
How about a great all round stallion, that stands an honest 32" tall?
Leo's siblings have show records, and he's bred and born at Buck On Ranch.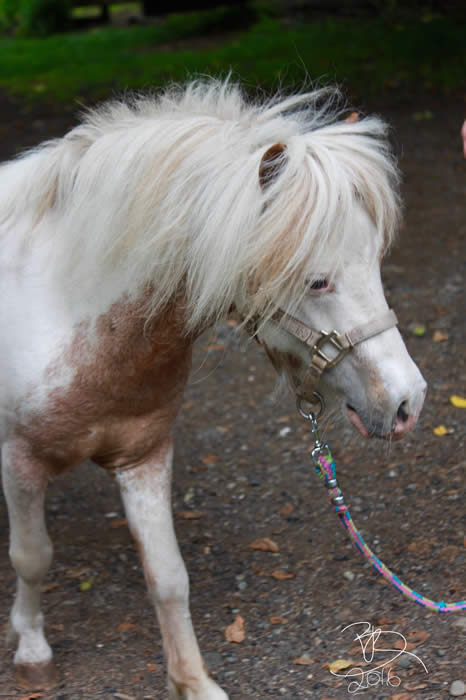 THIS IS LEO AU-NATURALE -

No Fancy edit photos, or sweating or conditioning -
Leo was pulled from the pasture and is exactly like he would look in person.
Leo is 2011 AMHA/AMHR DNA'd permanent 32" chestnut sabino LWO+ Overo.
Because most of our mares in our breeding program are Lethal White Positive (LWO+) as well, Leo is not being used to his full potential as a stallion.
With his great personality he makes great company with the other stallions.
Leo is by a direct son of multi World/National Champion and multi Champion producer, FLYING W FARMS LITTLE WARDANCE.
He goes back to LAZY NS BOOGERMANand NFCS APACHE KID as well as BOONES LITTLE ANDY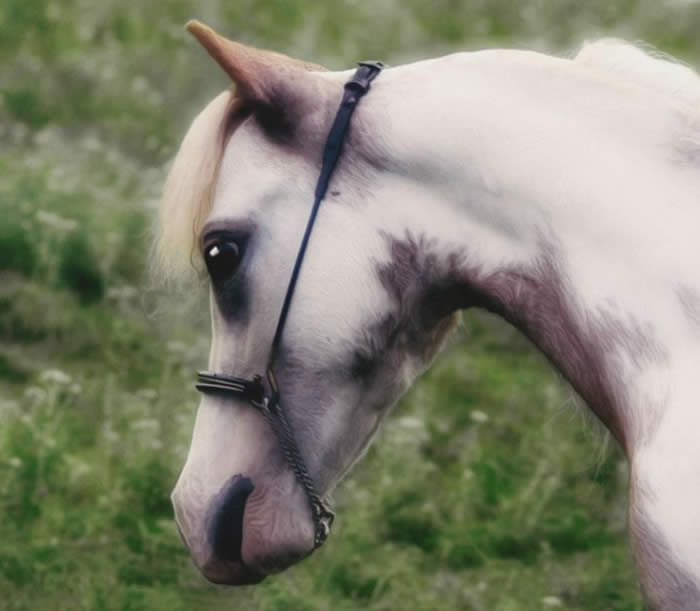 His current owner has now purchased a few non LWO+/unrelated mares for him this year and will be retaining all the foals.
The 2020 foal crop will be his first foals for us.
Leo is offered to the right breeding program with a buy-back clause only.
Leo is unique as the last of his sires foals are in Europe and he passed away in 2017.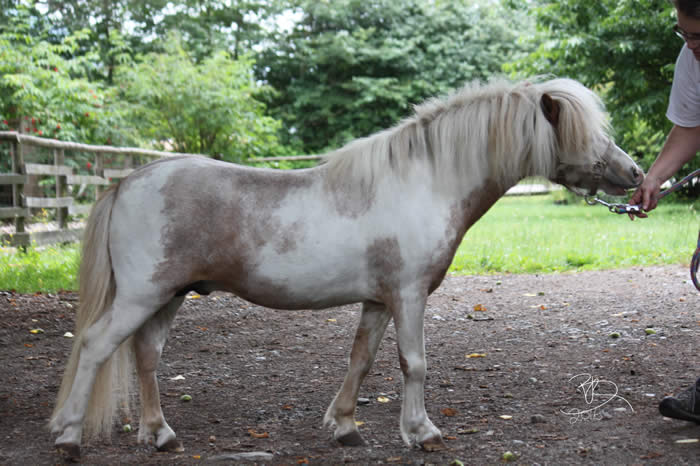 LEO IS THE WHOLE PACKAGE!
Outstanding COLOR, top PEDIGREE and a proven PRODUCER of colorful foals.
Available to a serious COLOR breeder only!
Transport can pick up in Oak Harbour,WA and transport up to buyer and health and Coggins.
Leo is up to date on health care, hoof care and 5-way vaccination.
PRICED AT $3,500.00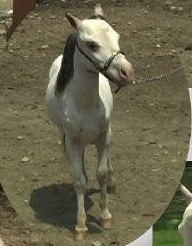 Toyland Taco
(Taco)
AMHA/AMHR 2010 31" Few Spot Appaloosa Stallion
100% FALABELLA PEDIGREE - FEW SPOT APPALOOSA WILLL PRODUCE LOTS OF COLOR FOR YOU!
FALABELLA AF CINZANO x TOYLAND TRINADA
Foaled 6/07/2010
This laid back stallion LOVES his scratches!
He's TOTALLY a love and would be an easy stallion for a first-time owner with a new breeding program!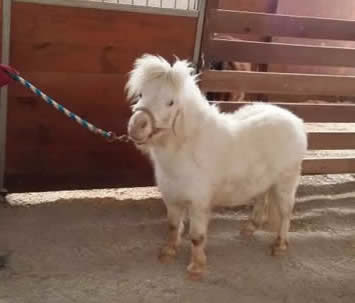 Taco is PURE Falabella, for those pedigree enthusiasts who demand a classically correct lineage.
THIS stallion has the appaloosa influence that will produce color and refinement for YOUR appaloosa breeding program.
"Few Spot" appaloosas are highly coveted as breeding horses as they produce colorful, spotted offspring even when crossed with solid colored horses.
Taco has a lovely head, so typical of pure Falabella bloodlines.
He's easy to manage and gets his mares in foal each season.
IF YOU WANT TO SEE SPOTS - LOOK NO FURTHER!
OFFERED AT $4,500.00
LIL ACHE'R MINIATURES
M. Ryder
(604) 858-0141
lilachersminis@hotmail.com
Located on BC/WA border, 45 minutes from Sumas, Washington
(031620X) Ad updated 9/15/2019)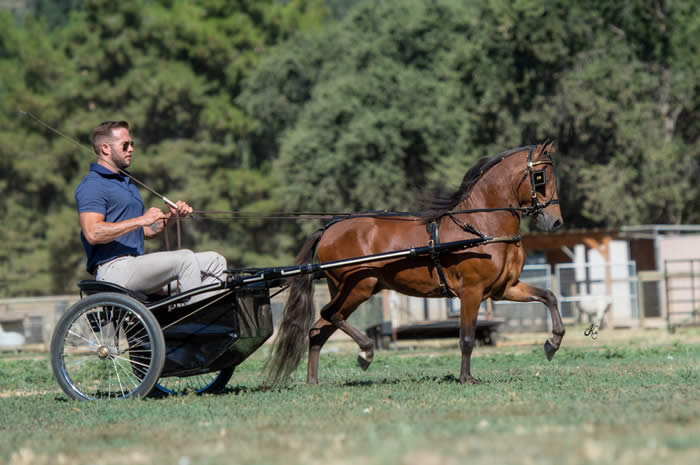 Herron's Forged In Fire
(Four)
AMHR Registered 38" Silver Bay Driving Stallion
HIGH END COUNTRY PLEASURE DRIVING HORSE
JC's Firefly (HOF) x D.M. Sonny's Cindy
Foaled 3/19/2016
+++ SHOWING AND WINNING IN 2019 +++
"Four" is already an AMHR Country Pleasure Stakes winner in 2019 and he just keeps getting better.
He's currently showing at AMHR Nationals and can be purchased there.
Four has already placed Top Five in some huge, competitive driving classes with both a Youth and an Amateur at the reins.
This stallion has HIGH END Country Movement. He'll make a competitive performance horse, excelling in Versatility, Driving and Hunter.
ONLY for sale as his owner heads off to college this fall.
Take advantage of the professional training on this young all-around prospect.
MORE PHOTOS AND VIDEO COMING SOON!
CURRENTLY LOCATED AT THE WINGATE STALLS AT AMHR NATIONALS IN TULSA
$4,500.00 Or best offer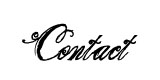 MIKASA MINIATURES
Julianna Myers
jmyersrdh@gmail.com
(805) 312-4788 call or text
Located in Mayer Arizona
(031020X) Ad updated 10/15/2019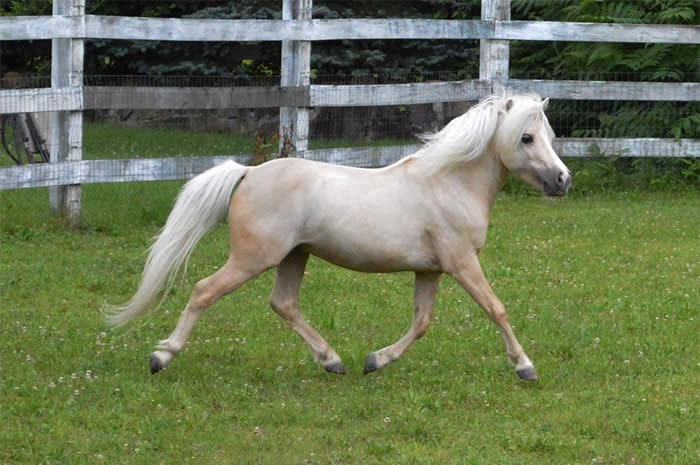 Alliance Breakin The Ice
(Ice)
AMHA/AMHR Registered 2014 Palomino 32" Stallion
First Knights Breakin All The Rules x Winning Streaks Amanda Star (Silver Meadows Amanda Star AMHA)
Foaled 3/24/2014
This handsome golden boy is ready to be your superstar.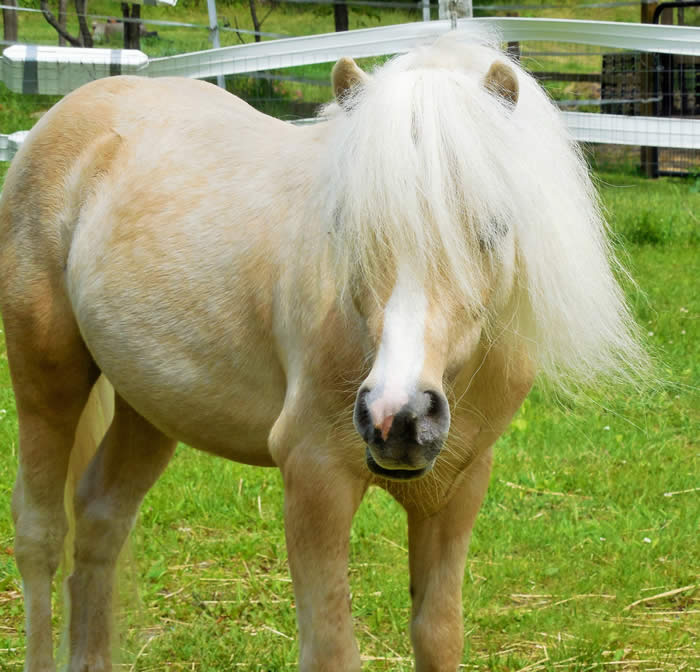 "Ice" is a pretty palomino stallion with a notable pedigree and an outstanding temperament.
At 32" tall, he's the ideal size for an all around prospect or CDE driving horse.
We've enjoyed watching Ice trot around our paddocks and totally envision him as a fancy driving prospect.
He's trainable and obedient.
Ice has the prettiest little head with huge kind eyes.
His body is smooth and balanced with clean straight legs.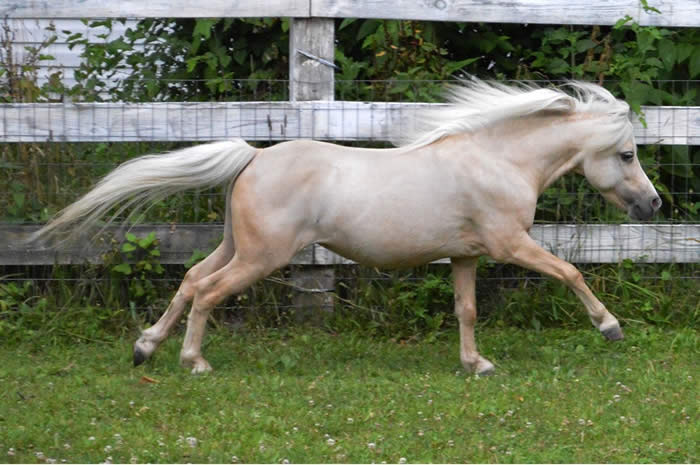 He's not being utilized at our farm and would love a job -
purchase him as a show/performance prospect or take advantage of his top FIRST KNIGHT pedigree and use him to enhance your breeding program.
He's priced right and ready to go!
OFFERED AT $2,000.00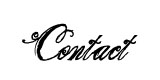 LOST & FOUND FARM
Megon Burkit
mntnwman@hotmail.com
(610) 504-6558
Located in Aquashicola, Pennsylvania
(012820X) Ad updated 9/23/2019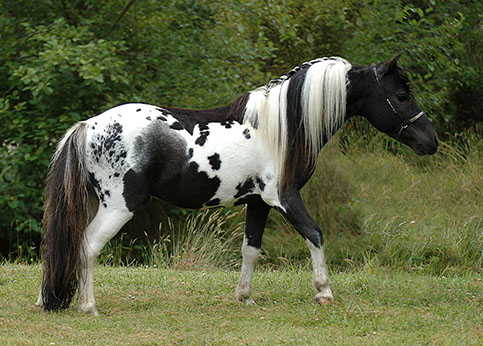 Canterbury All That Jazz
(Jazz)
AMHA/AMHR 2004 33.25" Black Pinto PROVEN Stallion
HOMOZYGOUS TOBIANO PINTO PROVEN STALLION
Vermilyea Farms Renegade x Bryland Farms Pocket Money
Foaled 3/27/2004
LOOKING FOR A PROVEN COLOR PRODUCING STALLION?
Since "Jazz" is Homozygous Pinto, just imagine what color & markings his resulting foals will have for your farm.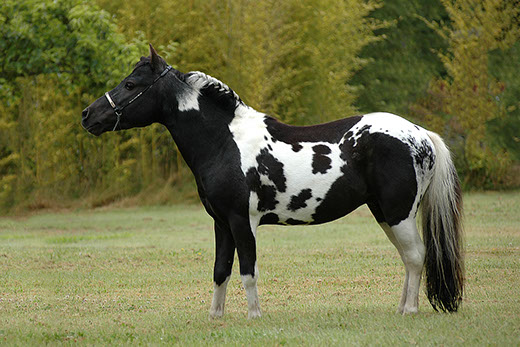 Jazz is crazy-colorful!
As described by an admirer, He's art in motion with his unique spots and dots.
The true test of a stallion is if they are able to pass on their best qualities.
Jazz has exceeded our expectations as a producer.
Each of his foals have had unique spots and markings, plus Jazz's pretty face and compact & correct body.
His foals have the refinement and outstanding color that is winning in the show ring.
Pacific Pintos has retained daughters of Jazz and is now proudly offering him for sale to any breeder searching for a top color producing sire.
OFFERED FOR SALE AT $3,500.00
PACIFIC PINTOS MINIATURE HORSES
Joanne Abramson
(707) 357-4380
minis@pacificpintos.com
www.pacificpintos.com
Located in Northern California
(031020X) Ad updated 9/15/2019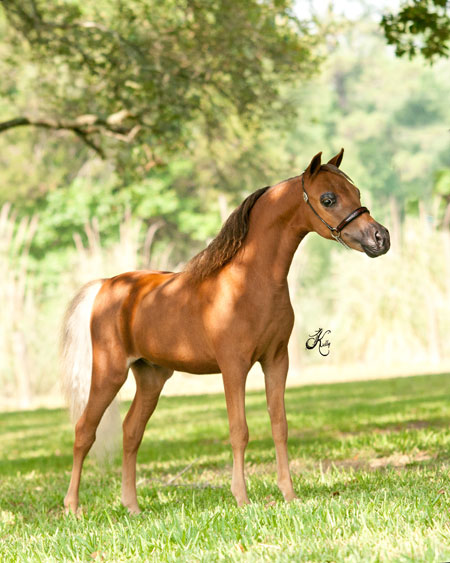 Oak Bay Extreme Possibility
(XP)
AMHA/AMHR 2010 33" Liver Chestnut PROVEN Stallion
++ WORLD CHAMPION ++ WORLD CHAMPION PRODUCER ++
Oak Bay Salsamio x Oak Bay Rhapsody In Blue
Foaled 7/31/2010
LOOKING FOR YOUR NEXT HERD SIRE?
XP is not only a World Champion -
he's also a World Champion PRODUCING stallion!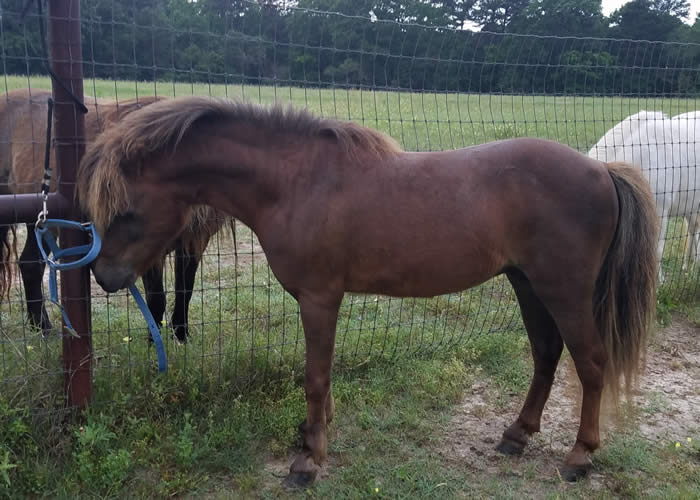 His 2017 daughter, Los Arboles EP Senorita Bonita is a 2x AMHA World Champion and a perfect example of the quality XP can produce for your breeding program.
XP is a direct son of AMHA World Champion Get-of-Sire OAK BAY SALSAMIO.
"Salsa" is a son of Triple Registered BRISTOL PEPITO who has modernized today's Miniature Horse.
He's the total package from his pretty head to his balanced body and clean straight legs.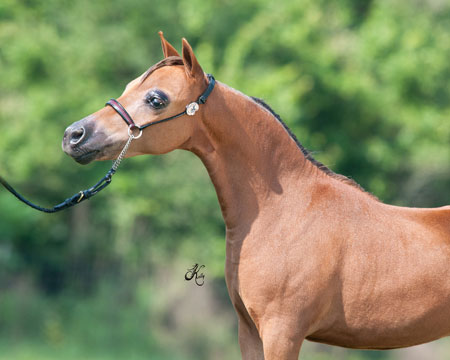 XP has over 15 SUPREME CHAMPION titles to his name.
He's an AMHA Honor Roll winner as well.
He's an AMHA World Champion 2 Year Old Stallion (31" - 33") and produces refined and pretty foals that will win in the show ring.
He will be an asset to any forward thinking AMHA breeding program.
This fine stallion is only offered for sale as he's not being used to his potential as a herd sire here at Los Arboles.
PRICED RIGHT AT $2,500.00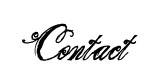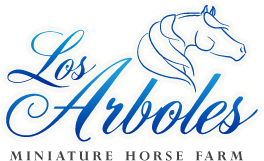 LOS ARBOLES MINIATURES
Marianne Packard
(903) 530-8546
losarbolesminiatures@yahoo.com
Located in Mineola, Texas
(122219X) Ad updated 10/15/2019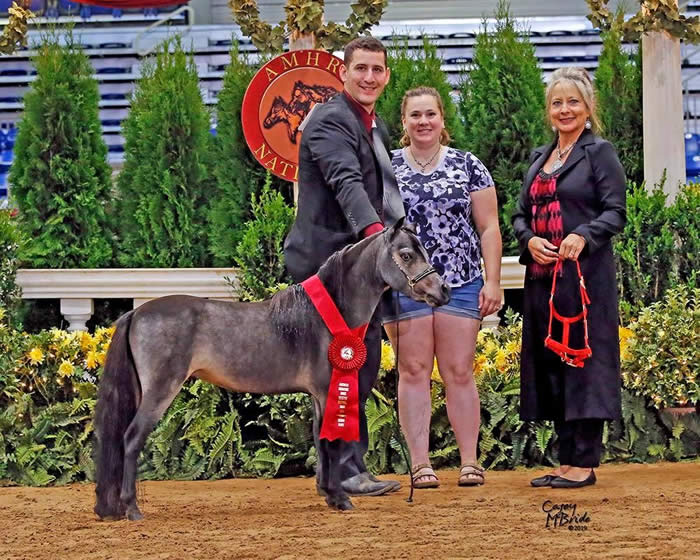 Tricetta Ritchie's LaBomba
(Ritchie)
AMHR Registered 2016 30" Buckskin Stallion w/Blue Eyes
RESERVE NATIONAL CHAMPION SENIOR STALLION 28" - 30" at 2019 AMHR NATIONALS!
Nirvanas Talismans De Suerte x Germels Hosanna
Foaled 5/15/2016
This little buckskin beauty is a wonderful blend of Shetland & Miniature.
Ritchie stands at just 30" tall - in fact he was an easy measure of just 29.5" tall at the AMHR Area One Show!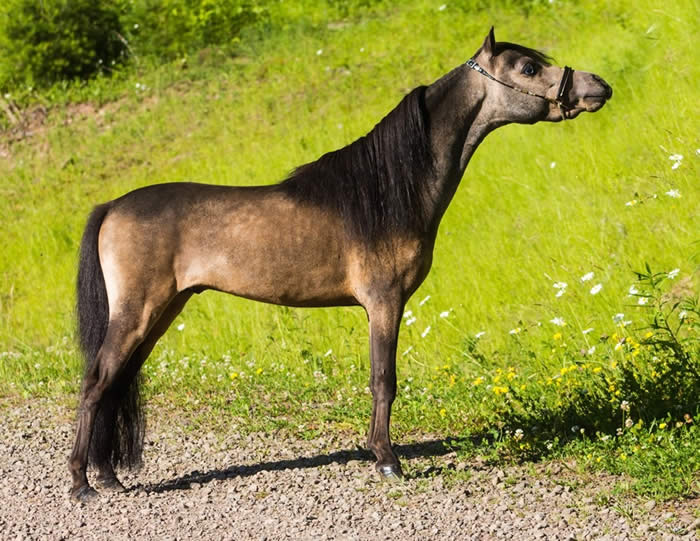 He's been shown lightly and always at the top of his class although he's usually the SMALLEST in his division.
He's TINY and refined with a naturally long hooked neck, pretty head and large kind eyes.
He's loves to show - He's super showy in the ring yet stands for clipping, bathing and hoof trimming.
LaBomba has tons of "stallion" energy but is easy to handle - not mean at all.
We expect BIG things from the little stallion!
PRICED AT $2,500.00
NEGOTIABLE TO A PERFECT HOME

McCarthys Padron (HOF)
(Padron)
AMHA/AMHR 2006 Silver Black 34" PROVEN Stallion
NATIONAL CHAMPION STALLION - SILVER HALL OF FAME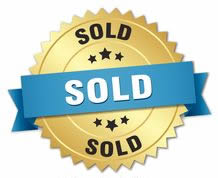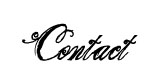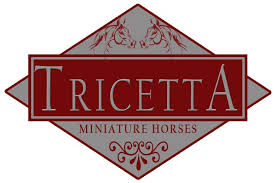 TRICETTA MINIATURES
Corey Luchetta
rohantrainingcenter@gmail.com
(607) 287-0728
www.tricetta.com
Located in Stamford, New York
(021420X) Ad updated 9/20/2019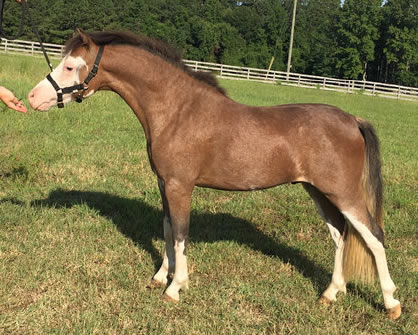 Kakos Carolina Custom Chrome
(Chrome)
ASPC/AMHR 2016 Bay Sabino Splash Pinto Stallion
+++ PROVEN SIRE - AND COLOR PRODUCER +++
Buckeye Kakos King Of Hearts x Amore Custom Cali Caddy
Foaled 2/03/2016
"Chrome" is a sweet and mannerly young stallion.
His top notch pedigree is loaded with CHAMPIONS.
Chrome's sire is by BUCKEYE WCF LEELAND ROYAL GRAND (HOF) -
- an AMHR Hall of Fame as well as a SUPERIOR Sire (and now exported overseas)
He also carries the lineage of BRISTOL PEPITO.
Chrome's dam AMORE CUSTOM CALI CADDY is an AMHR National Top Three with very limited showing.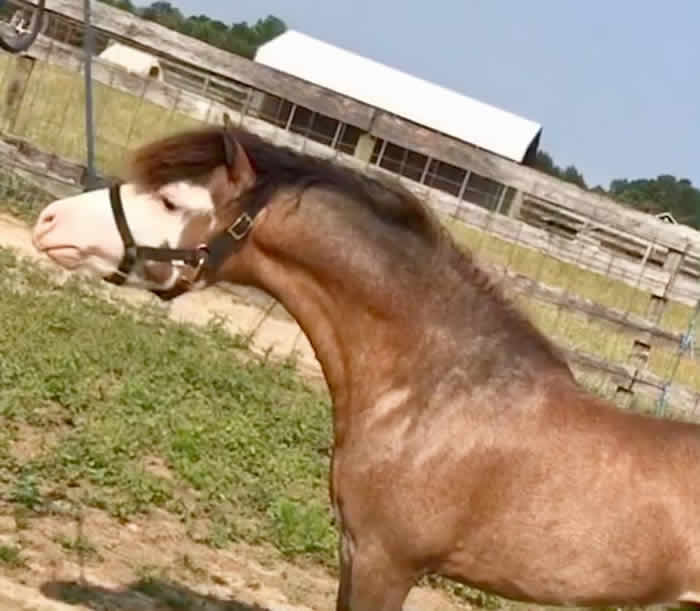 Chrome is a PROVEN producer! He was bred to two mares last year and both 2019 are tiny and correct.
If you are looking for a COLOR producer, Chrome could be your dream stallion.
He could easily be fit up to show this year and still be breeding mares to produce some show quality babies for your breeding program.
He's easy to manage but he loves the girls so needs an experienced handler around mares.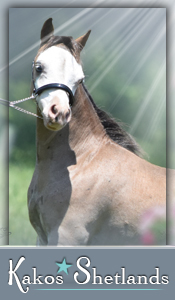 READY TO PUT YOUR FARM ON THE MAP!
$2,500.00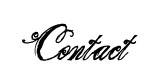 Koral Star Wilner
KAKOS SHETLANDS
(919) 710-4541
KoralStar@yahoo.com
Located in North Carolina
(122219X) Ad updated 9/15/2019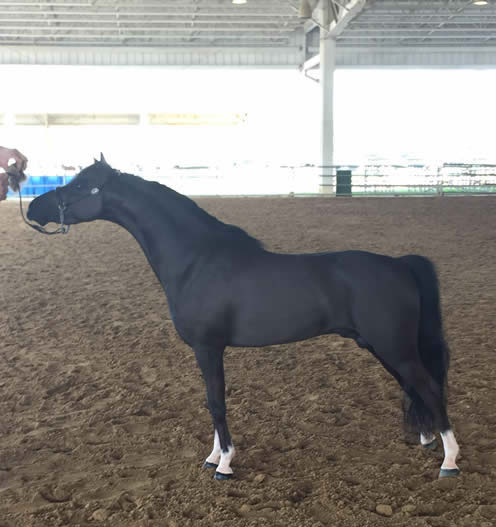 JHK Aloha Designed By Candyman
ASPC/AMHR 2014 38" Black Shetland Stallion
+++ TOP ROCK "E" & ESTABLO BLOODLINES +++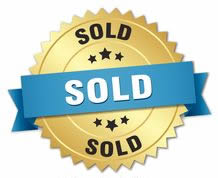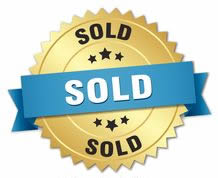 CCMF Piano Mans Dolce Vito
AMHA/AMHR 2012 Few-Spot 34" Black Appaloosa Stallion
PROVEN COLOR PRODUCER! LP/LP, PATN1/patn1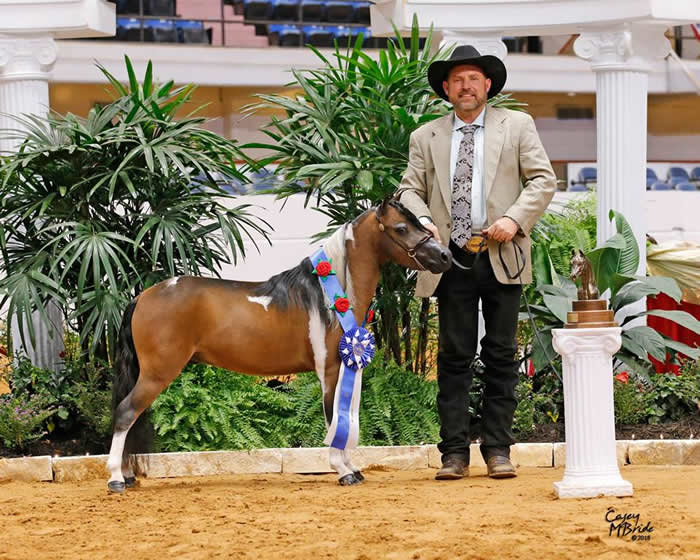 Rowan Creek Heart Of A Tramp
(Harrison)
AMHA/AMHR 2015 31" Bay Pinto Stallion
2018 WORLD CHAMPION SENIOR STALLION
Grahams Little Tramp x Mini Ridge Just A Little Gorgeous
Foaled 4/03/2015
It's time for Harrison to find his new home!
He's already had a successful year of showing - in 2018 he won in BOTH Halter & Driving -
Harrison is the 2018 AMHA World Champion Senior Stallion (shown by Lee Crutchfield) and Reserve World Champion Country Pleasure Driving (trained and shown by Clinton Jury) as well as Reserve World Champion in Amateur Senior Stallions Level One.
Inquire for more information.
OFFERED AT $5,000.00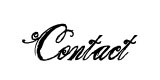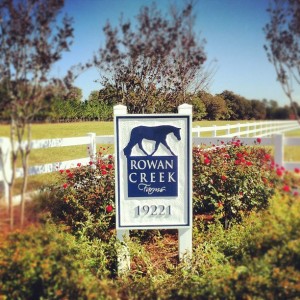 Amanda Benton
ROWAN CREEK FARMS
www.rowancreek.com
(910) 872-2074
amandabenton@me.com
Located in Ivanhoe, North Carolina
(111019X) Ad updated 6/18/2019
CMC Trotter's Triumph
(Triumph)

ASPC/AMHR Shetland Bay SHOW Stallion w/Blue Eye
BY NATIONAL GRAND CHAMPION PRODUCING "HERSHEY" SON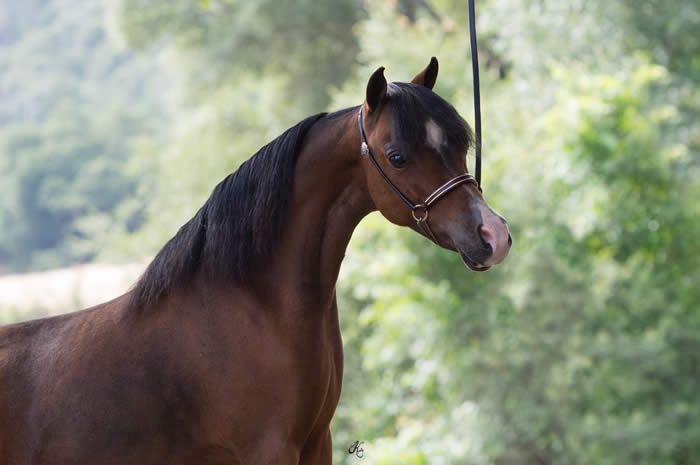 Ericas Tiny Trotter Of Wall Street x Amore Pur Elegance

Foaled 4/26/2016

THIS stallion stands in the company of many of our industry's greatest horses.

Generations of Champions insure that Triump will continue the winning ways of his ancestors.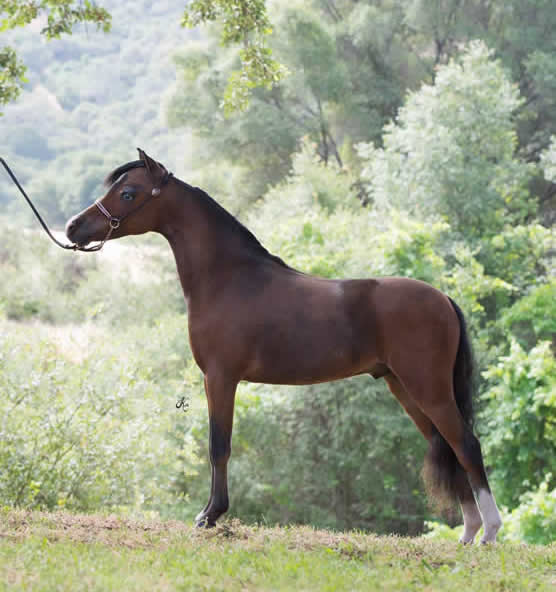 On his paternal side, Triumph is a Grandson of the incredible B & L'S BAR-G'S ROCK "E" HERSHEY BAR (HOF).

Triump's sire "Trotter", has an impressive show record -

- all attained WHILE being used as a breeding stallion!

His winnings include:

2010 National Champion Sr Amateur Stallion
2010 National Res. Champion Sr Stallion 34-36
2011 National Champion Sr. Stallion 34-36
2011 Res. National Champion Sr Ammy stallion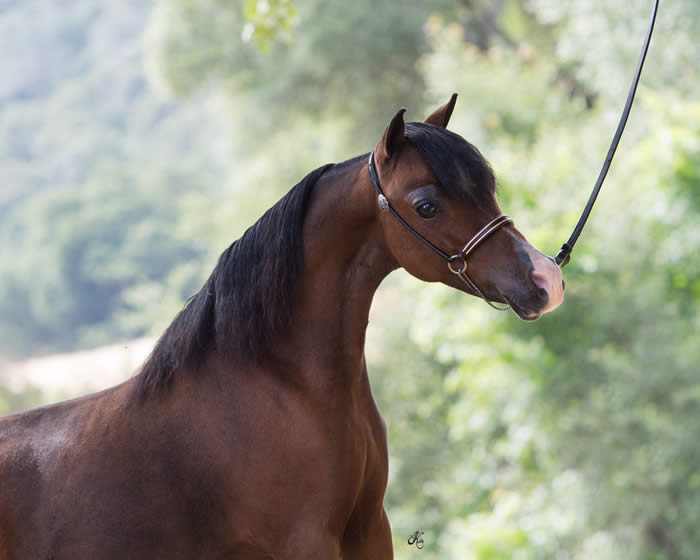 2012 National Res. Grand Champion Stallion Over
2012 National Senior Champion Stallion Over
2012 National Champion Stallion 34-36"
2012 National Champion Amateur Sr. Stallions Over

Triumph's dam is a daughter of 36x AMHR National Champion and 2x AMHR Horse of the Year, D&S PEEPING TOM (HOF).

Peeping Tom is a Triple Registered Shetland who has sired multiple National Champions, World Champions and World GRAND CHAMPIONS.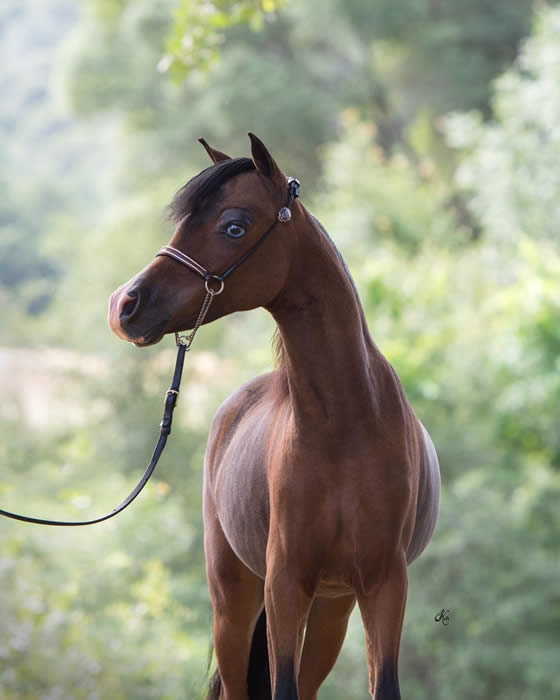 Peeping Tom is Arenosa bred and just 34" tall.
Triumph's dam is out of an SMHC bred mare who carries the bloodlines of TOWN & COUNTRY'S KIT CAT (HOF)

Triumph is currently approximately 34" tall.
Regretfully offered for sale as current owner is downsizing.
PRICED AT $6,000.00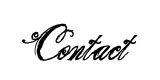 Tony Benvenuto
STANDING OVATION MINIATURES
(434) 238-7813
www.standingovationminiatures.com
virginiaminis38@gmail.com
Located in Elon, Virginia
(100919X) Ad updated 9/15/2019

Offered By Our Corporate Sponsor, Junior Bear Ranch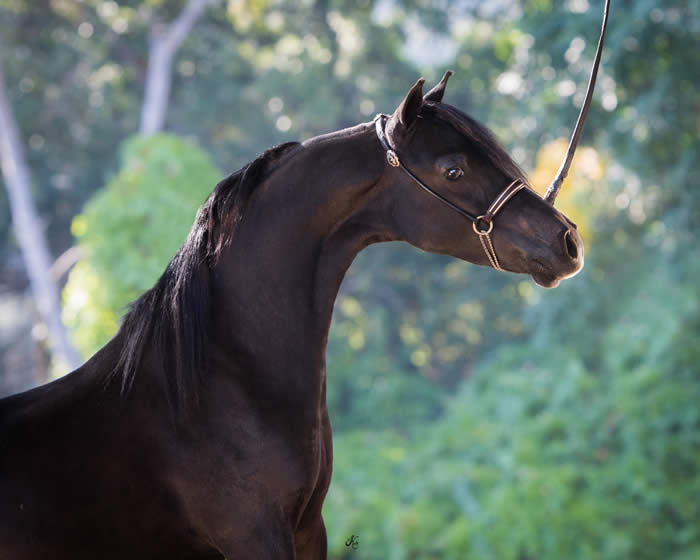 Junior Bear D'Angelo
(Dusty)
AMHA/AMHR 2016 35" Shetland Blend Black Stallion
TOP JESSE JAMES & SALSAMIO BLOODLINES
Oak Bay Salsa Donatello x Oak Bay Jess An Anniversary Gift

Foaled 4/27/2016

This young stallion offers the absolute best bloodlines in the Miniature Horse industry today.

These powerful genetics will prove to be THE future for any progressive breeding program.
He's solid black with crazy long legs and a neck that goes on for miles.
His full brother, Junior Bear Danny Boy (PROUDLY owned by Lori Barille) won THREE Supreme titles at his first show of the year in 2018!

Dusty is offered to a SHOW HOME only.

HE IS ABSOLUTE WINNNG SHOW QUALITY.
Of course if you consider his sire and dam, this incredible stallion is no fluke.

Dusty's sire is World Res GRAND CHAMPION Oak Bay Salsa Donatello - son of Get-of-Sire World Champion OAK BAY SALSAMIO.
Dusty's dam is a Reserve World Champion daughter of MCCARTHYS JESSE JAMES OF RIVENBURGH.
He's the sire to TWO World SUPREME CHAMPION horses as well as dozens of World & National Champions and GRAND Champions.

PRICED TO SELL AT $2,500.00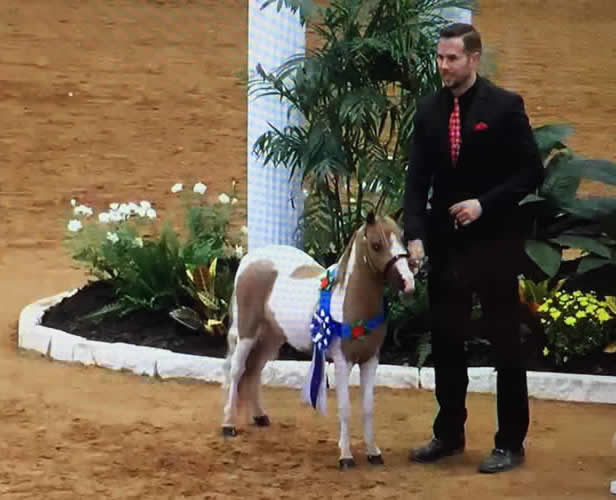 Junior Bear Salsa Sass
AMHA/AMHR 2014 31" Sorrel Pinto Stallion
AMHA MULTI WORLD CHAMPION STALLION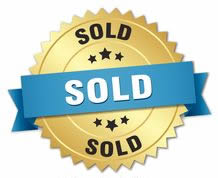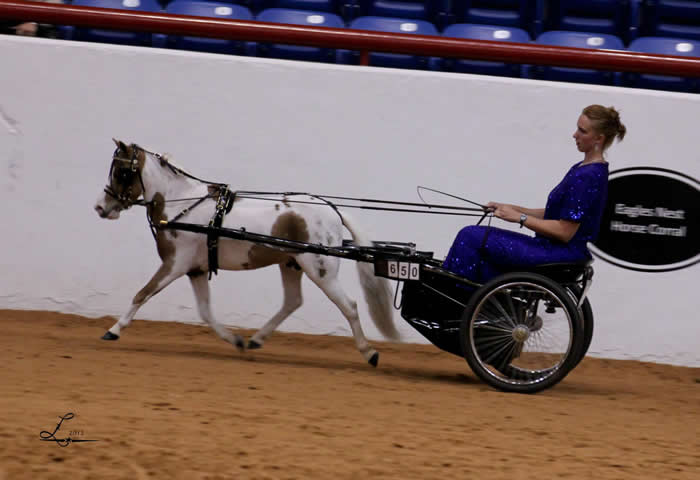 Junior Bear A Million To One Gamble


AMHA/AMHR 2007 33.75" Sorrel Pinto Stallion w/Blue Eyes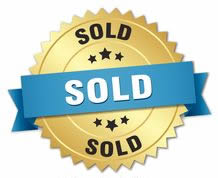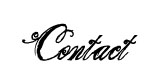 JUNIOR BEAR RANCH
Mike & Kerri Griggs
707-459-1800
mamabeargriggs@gmail.com

Located At Wingate Training Center in Vacaville CA

(100419NX)) Ad updated 4/10/2019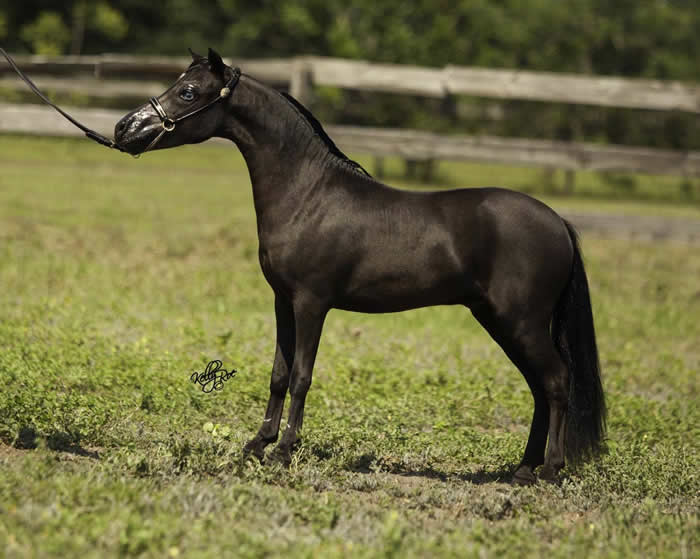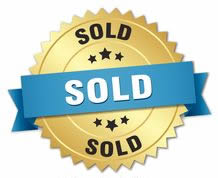 Winning Streaks Epic Magic

AMHA/AMHR 2014 WORLD CHAMPION Black Stallion
By World GRAND CHAMPION Producer & Out of World Champion Mare!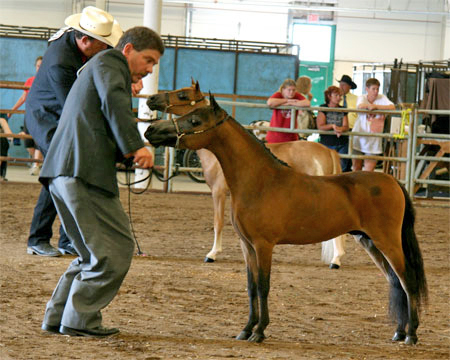 Indian Peaks Beethovens Premier
(Premier)
AMHA/AMHR 2009 32" Bay PROVEN Stallion
DAM IS MATERNAL SIBLING TO MULTI WORLD GRAND CHAMPION "DARE TO IMPRESS"
Indian Peaks Bucks Beethoven x Nehi Golden Nugget
Foaled 4/06/2009
Indian Peaks Beethoven's Premier is the stunning first colt out of our World Winning Stallion, Indian Peaks Buck Beethoven who was exported to Belgium!
He has so many qualities that we look for in a show horse.
This stallion is a true joy to be around!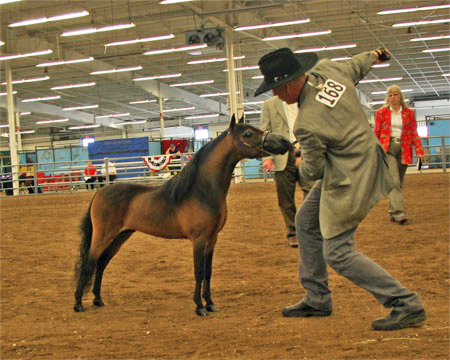 He has a beautiful head with wide set eyes, tapering muzzle and the tightest ear placement we have ever seen on a miniature horse!

Premier has a wonderful show record in Halter, placing World Champion Yearling Stallion 30-32" and World Reserve Champion Senior Stallion 30-32".
He was the Champion Honor Roll Buckle winner as a Junior and Senior Stallion.
he was also awarded several Supreme Halter Championships throughout his show career.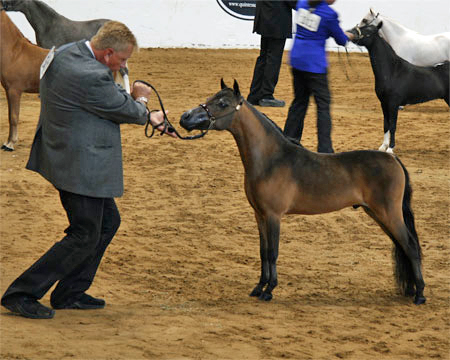 He has a willing to please personality that makes him easy to train and he could easily go back into the show ring in halter or performance.

Indian Peaks Beethoven's Premier is the stunning first colt out of our World Winning Stallion, Indian Peaks Buck Beethoven (pictured below at left) who was exported to Belgium!
Premier dam is a maternal sibling to 6x AMHA World GRAND CHAMPION stallion, INDIAN PEAKS DARE TO IMPRESS.
He has so many qualities that we look for in a show horse.
This stallion is a true joy to be around! He has a beautiful head with wide set eyes, tapering muzzle and the tightest ear placement we have ever seen on a miniature horse!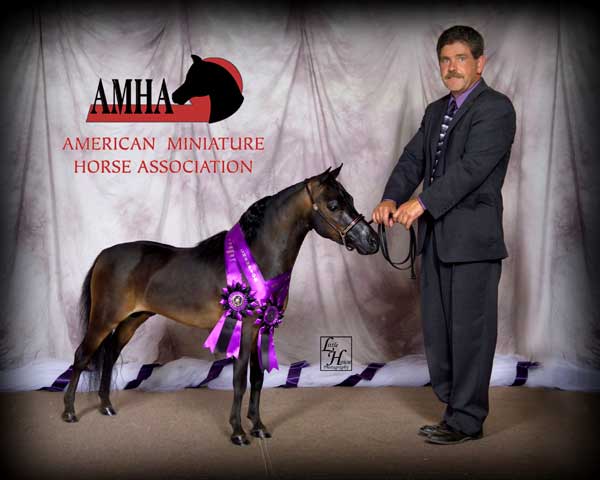 Premier has a wonderful show record in halter, placing World Champion Yearling Stallion 30-32" and World Reserve Champion Senior Stallion 30-32".
He was the Champion Honor Roll Buckle winner as a Junior and Senior Stallion,
He was also awarded several Supreme Halter Championships throughout his show career.
He has a willing to please personality that makes him easy to train and he could easily go back into the show ring in halter or performance.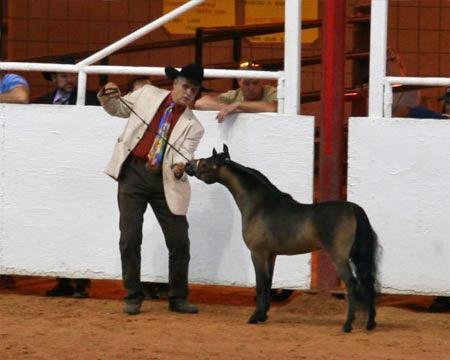 He has sired 3 World Reserve Champion offspring to date: Indian Peaks Prime Time Pick, Indian Peaks Premier's Amirah, and ME HE Premier's Winchester


Premier has been a favorite of ours since he was born, and this is the first time he has been offered for sale.
Hurry before we change our minds!
SOME OF HIS IMPRESSIVE SHOW WINS INCLUDE:
World Champion Yearling Stallion 30-32"
World Reserve Champion Sr. Stallion 30-32"
World Champion AOTE Sr. Stallion Level 2
multiple World Reserve Champion in Amateur
MORE RESULTS AT:

PROUDLY OFFERED FOR SALE
$5,000.00
Jennifer or John Bennett
INDIAN PEAKS MINIATURES
303-818-4093 (call or text)
Indianpeaks@lpbroadband.net
Located in Betrand, Colorado
(032419X) Ad updated 5/9/2019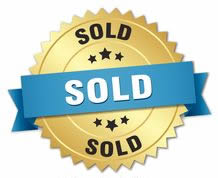 EE Pistols Family Man
AMHA/AMHR 2016 34" Chestnut Stallion w/Flaxen Mane & Tail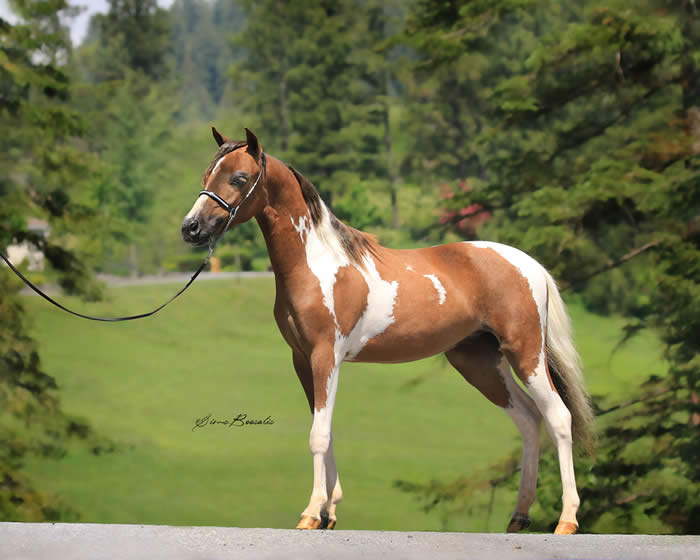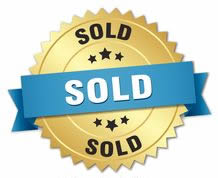 Sundance LB Monte Carlo SA
ASPC/AMHR 2015 35" Sorrel Pinto Stallion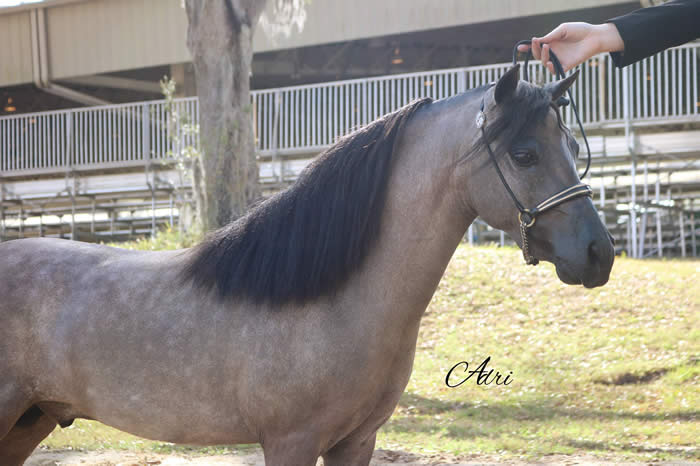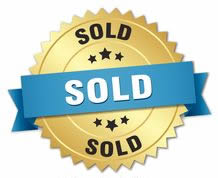 Covergirls The CountryBoy Bachelor
AMHA/AMHR 2016 33" Grey 50% Shetland Stallion
WORLD CHAMPION AMATEUR JUNIOR STALLION IN 2018

Stallions 3 & Over Sold:

JHK Aloha Designed By Candyman (September 2019)

Double Diamonds Sweet Revenge (September 2019)

Junior Bear Salsa Sass (August 2019)

Junior Bear A Million To One Gamble (July 2019)

Wingates Sinister Silhouette (May 2019)

Sundance LB Monte Carlo SE (May 2019)

Winning Streaks Epic Magic (April 2019)

Covergirl The CountryBoy Bachelor (March 2019) Congrats to KZT's Miniature Horses

CMC On Eagles Wings (December 2018)

Wingates Mi Amir (November 2018)

Nostalgias Dirty Money (November 2018)

Alliance Redis High Roller (September 2018)

Lucky Four ShadowBuck Johnny Angel (September 2018)

Birch Tree Farms Knock Out Champ (August 2018)

First Knight In The Moment (July 2018)

Alora Farms Super Nova (June 2018)

Lonn Mars Eyes Of Texas (May 2018)

Hopkins Image On Fire (April 2018)

LM Hawks Mandolay Bey (March 2018)

WF Cutty Private Dancer (February 2018)

Ten Ls Sunny Side Winsom Buff (February 2018)

Lucky Four Rebel Supreme Noble Cause (Jan 2018)

Triple K Jokers Ima Star (December 2017)

RHA Redis Loaded Dice (December 2017)

Otts Champagne Sparkle (November 2017u)

Indian Peaks Prime Time Pick (November 2017)

Ten Ls Illusion In The Buff (July 2017)

LM Idols Reaux Hawk (June 2017)

Aloha Acres Top Associate (May 2017)

Lucky Four After Dark Grand Prix (May 2017)

Sunny Side Rebelsupreme Extremedreme (May 2017)

Lucky Four Rebelsupreme Top Billing (March 2017)

Fallen Ash Eagles Dark N Dynamic (February 2017)

Aloha Acres Silent Full Moon Rising (January 2017)

Covergirls Rock Sache (January 2017)

Menagerie's Legacy's There'll Be Talk (December 2016)

Lucky Four Dominos Thunderation (November 2016)

Alliance Excalibur (October 2016)

Zephyr Woods Tido (October 2016)

Wingates Dare Mi (September 2016)

R Bar S Dun Dollar (August 2016)

Stars Get Loud (July 2016)

Little Kings Bagheera Buckeroo (July 2016)

StarFire Rhythms Black Thunder (June 2016)

Riverdance Desperado (June 2016)

Wingates Electrify Mi (May 2016)

Manipulators Buckingham (May 2016)

Riverdances Ruler Of My Heart (May 2016)

Covergirls Sinatra Ize Me (May 2016)

Riverdance Majority Of One

Conders Majority Rules

Jones Idols Real E Blue (February 2016)

Cool Ridge Finally Breakin Out (April 2016)

Conders Exceptional By Design (April 2016) Congratulations to Gail Lord!

SVM Mister Chromatic (April 2016)

DVM Rebs Seymour Blues (March 2016)

Lucky Four Buckdeluxe Bodacious Bey (January 2016) - going to Kansas

Hyde Away Farms Dandys Little Tigger (January 2016)

Double Destinys Buckeroo Too (December 2015)

White Tails BLTS One Gallant Rush (November 2015)

Vermilyea Farms Candymans Superhero (November 2015)

McCarthys Hersheys Swirl (October 2015)

Black Mountains Boy Wonder (September 2015)

Obsessive Dream WCF (September 2015)

Southridge Double Jeopardy (August 2015)

Black Mountain Majestic Kingston (July 2015)

FR LM Idols Troubadour Hawk (July 2015)

Mountain Meadows Priority One (July 2015)

Buckeye WCF In Your Wildest Dreams (June 2015)

Reflections Beyond Stardom (May 2015)

Cross Country Ericas Hearts Afire (March 2015)

Riverdances Play It Again Sam (February 2015)

Covergirls Harlequin Romance By Ace (December 2014) Heading overseas

Fallen Ash Eagles Dark N Dynamic (December 2014)

Realitys Full Of Presence (October 2014)

Ravenwood Aristocrat Ohh Behave (October 2014)

Fallen Ash Scouts Majesty (September 2014)

Fairwinds Aztecs Promise Me Grand (September 2014)

Lymricks High Wins (September 2014)

Lymricks Bravado (September 2014)

Misty Rose Paladin (August 2014)

Daysprings Kings Reign (August 2014)

Ravenwood You Will Remember (August 2014) Heading to Australia!

Rocking M 3T Rock N Rebels Revenge (July 2014)

Cacta Woods Duke Of Earl (July 2014) Sold to New England

Oak Bay Salsas Tomatillo (July 2014) Heading to Ohio

Little Kings A Billion Bucks (June 2014) Sold to Vermont

Ranger Creek VCR Valentino (June 2014) Sold to TEXAS

Alliance Uno Valentino (May 2014) Sold to Wyoming!

Sequoia Mimes Movie Maker (April 2014)

Rainbow Ridge Rouge Creation (April 2014)

LM Hawks I Walk The Line (April 2014)

Darmonds GGs Shadow (April 2014)

CMC Eagles Evensong (March 2014) Heading to PA!

Ten L Spirits Afterglow

Poco De Oro Idols Golden Hawk (March 2014)

Terry Jean's Fort Knox (February 2014)

Lucky Four Black Velvet Buck N Buck (January 2014)

Los Arboles Idols Claim To Fame (December 2013)

Uno Apollo (December 2013) - On LEASE for 2014

Laurel Acres A Blaze N Masquerade (October 2013)

Maple Hollows Little Bit O Magic (September 2013)

Graham's Little Stylemaster (August 2013)

Fallen Ash Farms Handsome Eagle (September 2013)

Alliance Star Wars (August 2013)

Clear Brooks Twinkle In The Night (August 2013)

First Knights Legendary Icon (July 2013)

High Cotton Vaders Twisted Heart (July 2013)

MTC Positraction (July 2013)

Sunset Hill Desert Serenade

Cross Country Private Terms

Los Arboles Sea Hawk

Alliance Rodeo Red

MTC Robin Hoods Little John

Caldwells Photo Finish

Little Kings Junior Jock

Another Dimension Very Remarkable

Crestviews Little Running Feather

LM Hawks Kodakrome

GFR Scouts Starlight Express