Miniature Donkey/Molly Mule Mares For Sale
Molly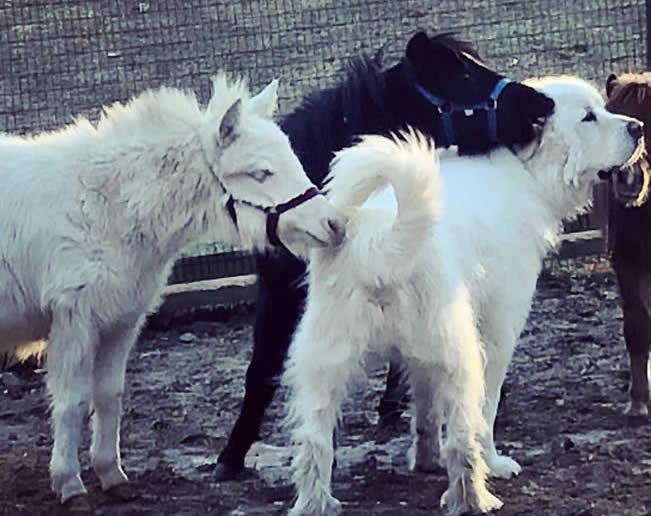 Ms Molly Mule is looking for a new home now!
She's a yearling (born April 2018) and looks like the perfect long-eared Unicorn!
She was purchased as a unicorn "prospect" but will take some work before she's gentled enough for small children.
We recently had a sudden death and our family so unicorn training has been put on hold.
Molly is visually white (although she does have a pinto spot across her back)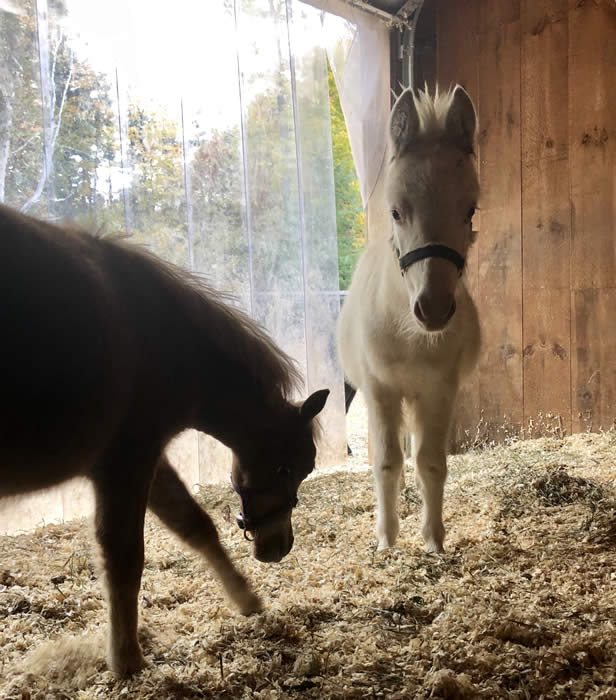 She will need a gentle and firm hand to bring her along.
Molly may be an ideal companion animal as she's currently turned out with two other yearlings and gets along well in a herd situation.
Since we are needing to focus on our family needs right now, I'd love to find Molly a new home as soon as possible.
I'd estimate she's about 32" now and should mature around 34".
All money from her sale will go towards living expenses for my newly widowed daughter and her three small children.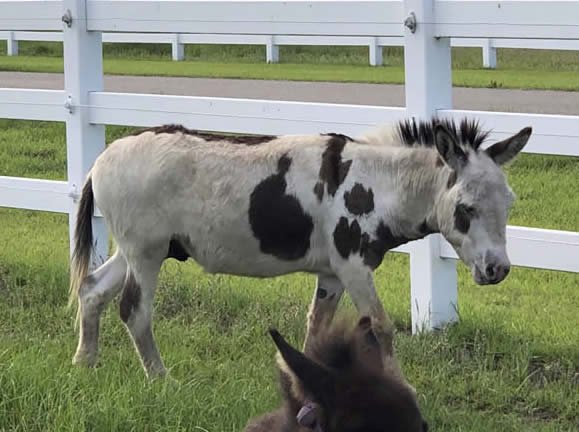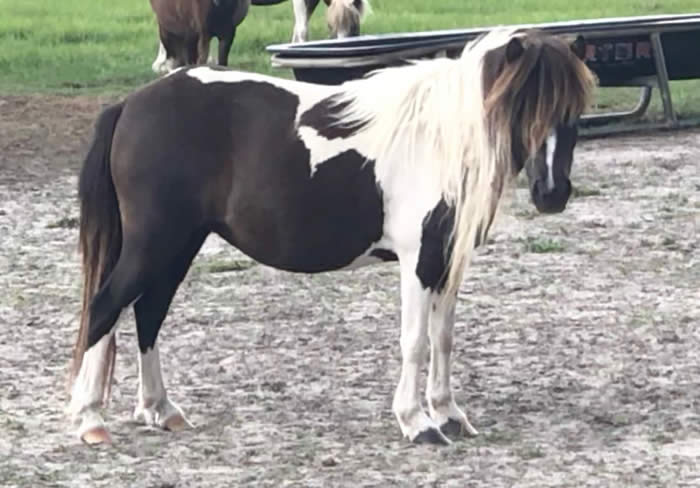 Molly's Sire (Mini Donkey) Molly's Dam (Miniature Horse)
PRICED AT $300.00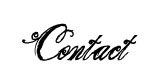 Karen Rudolph
FROST HILL FARM MINIATURES
karen@minihorsesales.com
(617) 320-3313 (text, don't call please)
Located in Hampstead NH
(shipper coming 2/4/2019)
(12719NX) Ad updated 1/26/2019